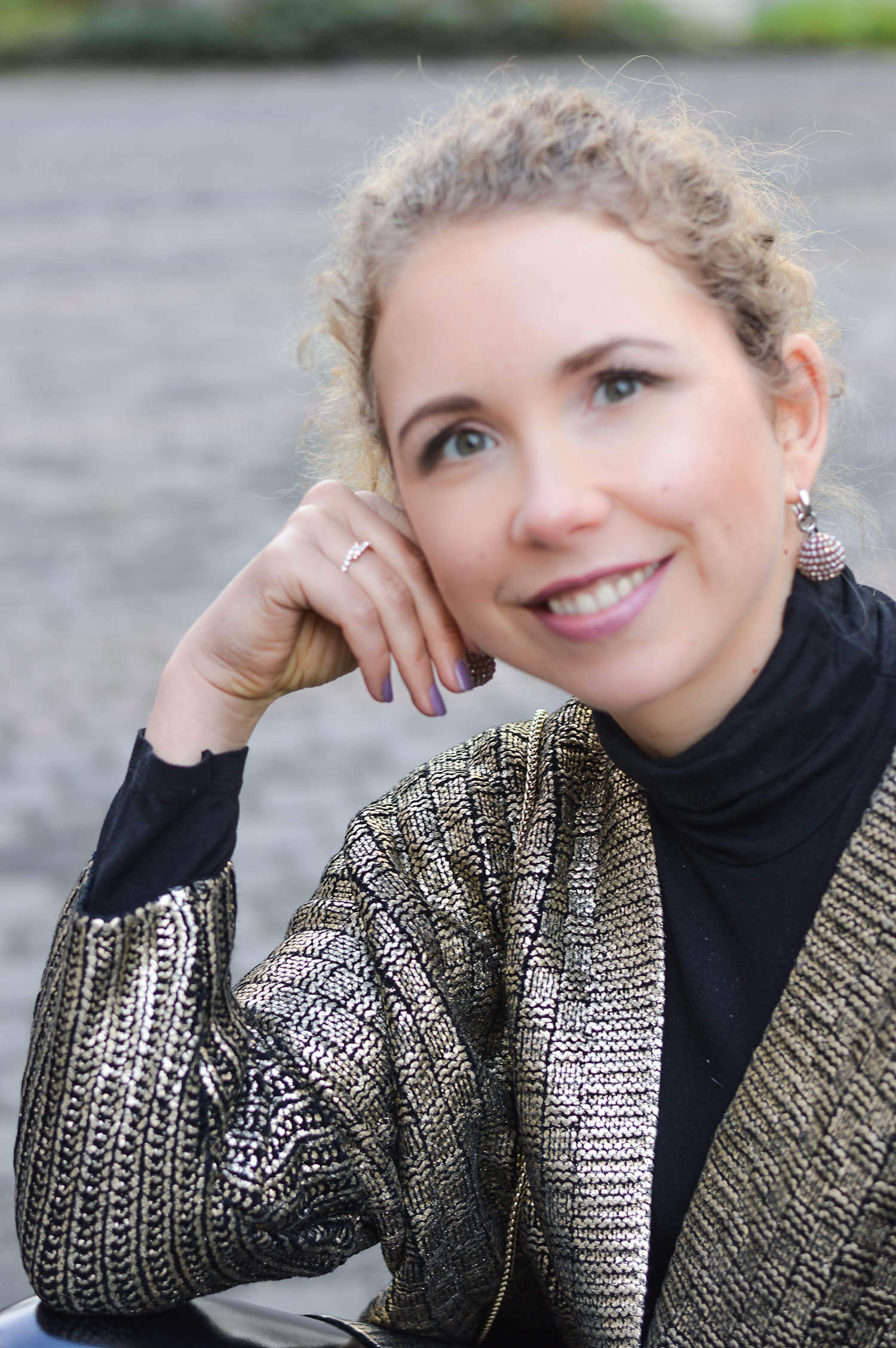 Meine Lieben, Weihnachten ist vorüber… Das Jahr neigt sich nun unaufhaltsam dem Ende, und ich möchte die Zeit nutzen, um 2017 noch einmal in Kürze Revue passieren lassen. Nachdem meine Gedanken vor einem Jahr sehr betrübt ausgefallen sind – es macht ja auch keinen Sinn, euch etwas vorzumachen, schließlich ist das Leben nicht immer rosig – gibt es dieses Jahr zum Glück deutlich Positiveres zu berichten. Wer Interesse an einem Vergleich hat, kann hier nochmal meine Revue vom letzten Jahr nachlesen. ;-)
Große Überraschung zu Jahresbeginn
Das Jahr 2017 begann gleich zu Anfang, am 11. Februar, mit einer großen Überraschung, als der Mister mich nach mehr als neuneinhalb Jahren mit einer Chanel Brosche fragte, ob ich ihn heiraten wolle. Natürlich wollte und will ich! Und die Brosche ist seitdem mein ständiger Begleiter, wie ihr wisst.
Der neue Job
Fast zeitgleich habe ich die Zusage für meinen neuen Job erhalten, in dem ich nun schon wieder seit April tätig bin. Auch hier hat sich also alles schneller als ich zu hoffen gewagt hätte, zum Positiven entwickelt. Ich habe wirklich tolle Kollegen, aber meine alten Mädels fehlen mir schon manchmal, aber wir versuchen uns auch weiterhin regelmäßig zu sehen!
Kurz-Trips und Urlaube
In 2017 haben der Mister und ich uns ein paar sehr schöne Auszeiten genommen. Los ging es kurz nach der Verlobung mit einem Wochenende in Paris, gefolgt von einem weiteren Wochenende in Berlin. Ende April hatten wir eine schöne Blogger-Reise ins Gräflicher Park Grand Resort in Bad Driburg und im Juni ging es eine Woche in unser Herzenshotel, das Hohenwart, nach Südtirol. Im August waren wir dann noch für ein verlängertes Wochenende in einem Romantik Hotel in Ostfriesland. Es folgte eine recht lange Pause, bevor es vor wenigen Wochen nochmal in die Sonne nach Madeira ging. :-) Auch 2018 wird wieder ein paar schöne (Hochzeits-)Reisen für uns bereithalten…
Hochzeitsvorbereitungen
Ich habe in diesem Jahr bei ein paar Hochzeitsupdates mitgenommen, was die aktuelle Planung betrifft. Highlight, sicher nicht nur für mich: Die Wahl des Brautkleides. Natürlich habe ich DAS Kleid nicht gezeigt, aber ein paar andere, sehr schöne Modelle, dich ich anprobiert habe. ;-)
2018 kann kommen
Jetzt freue ich mich auf alles, was 2018 so zu bieten haben wird; besonders natürlich auf unsere Hochzeit und alles, was damit die nächsten Monate noch so tun haben wird… Wie war euer Jahr 2017? Ich wünsche euch noch ein paar ruhige Stunden, bis ihr es am Sonntag dann nochmal so richtig krachen lassen könnt!
Zum Abschluss seht ihr ganz unten noch meine 12 liebsten Outfits in diesem Jahr.
---
Cuties, the year is drawing to an end and it's time ti real the last year. After my thoughts were quite saddened one year ago this year was much more positive for me. If you are interested in comparing you can here read last year's recap again…
Big surprise at the beginning of 2017
The year started with a huge surprise in February when the mister asked me after nine and a half years with a gorgeous Chanel brooch if I wanna merry him. Of course I wanted and will! The brooch is my constant companion since then.
The new job
Almost simultaneously I was given a firm offer for my new job. I work there since April now and I'm very happy with it.
Short trips and holidays
In 2017 the mister and I took some great time outs. It started with a weekend in Paris shortly after our engagement, followed by another weekend in Berlin. At the end of April, we attended a great blogger trip to a wellness resort in Bad Driburg and in June we travelled to our fave hotel in South Tyrol for one week. In August we had a long weekend in a romantic hotel in East Frisia and a few weeks ago we had some last summer days for this year on Madeira island. I can't wait for our travels and honeymoon trips in 2018! :-)
Wedding preparations
I wrote some wedding updates this year to keep you up with the wedding planning. One of the highlights definitely was the bride dress fitting. Of course, I didn't show you THAT dress yet, but some other great dresses I tried on.
2018 – I'm ready for you
Now I'm looking forward on everything 2018 has to offer; especially our wedding and everything belonging to it. How was your year 2017? I wish you some calm hours until partying hard on Sunday!
In concluding here are my 12 fave outfits from this year.
Winter Fashion with Green Knit, Vinyl, Shearling Coat and Overknees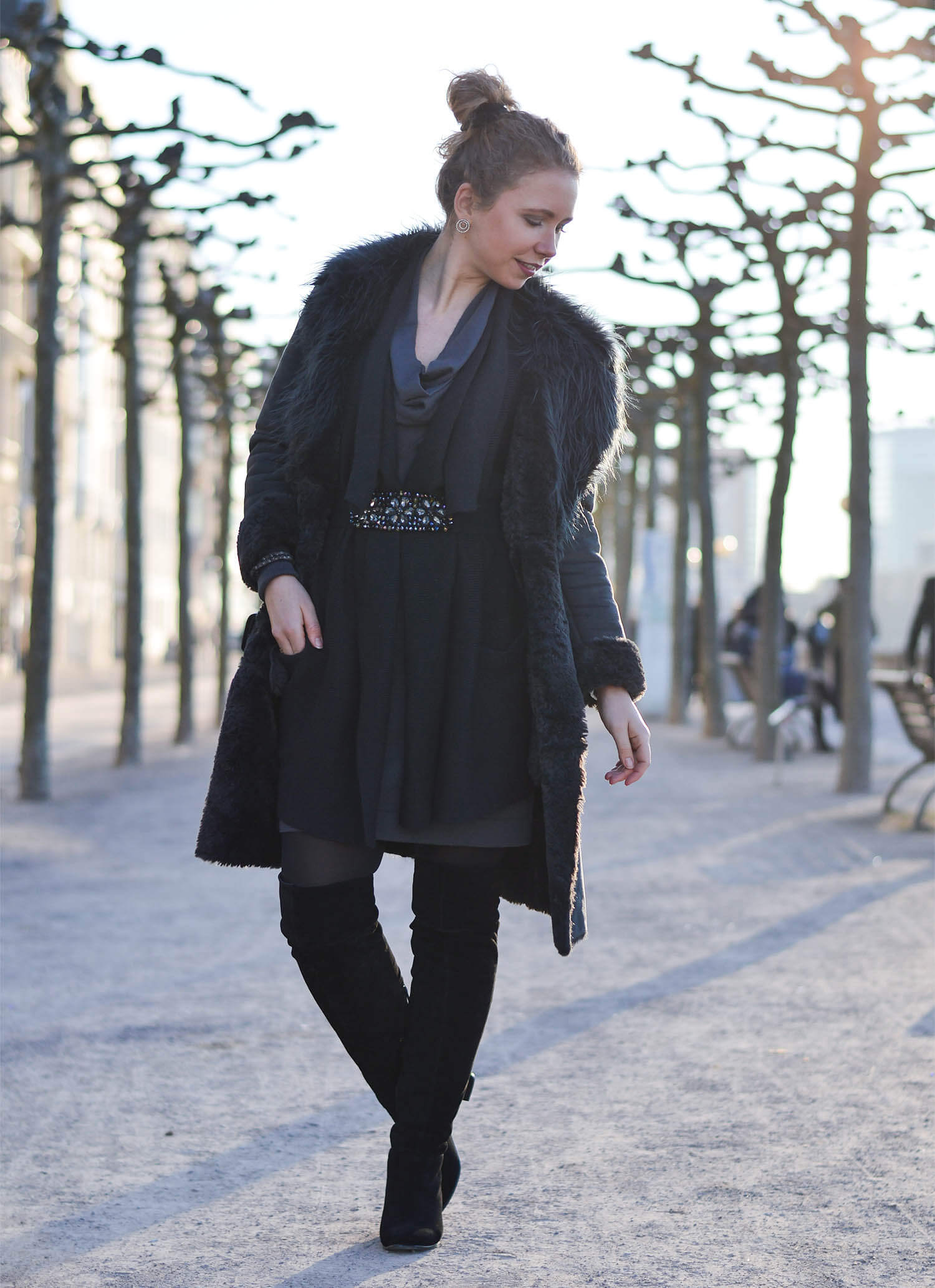 Volants, Vichy Check and Chanel in front of the Eiffel Tower, Paris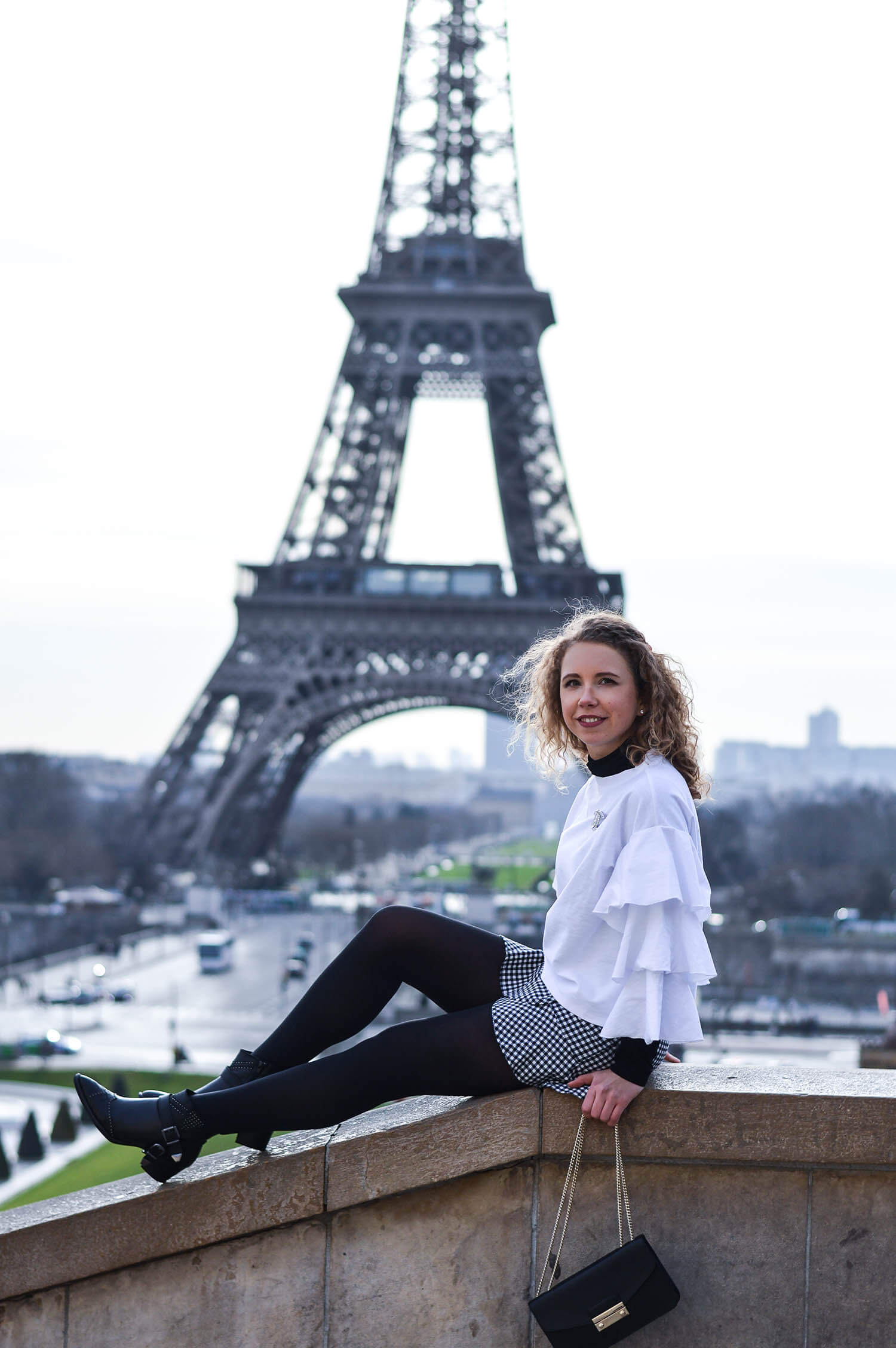 Spring vibes with Chanel and Zara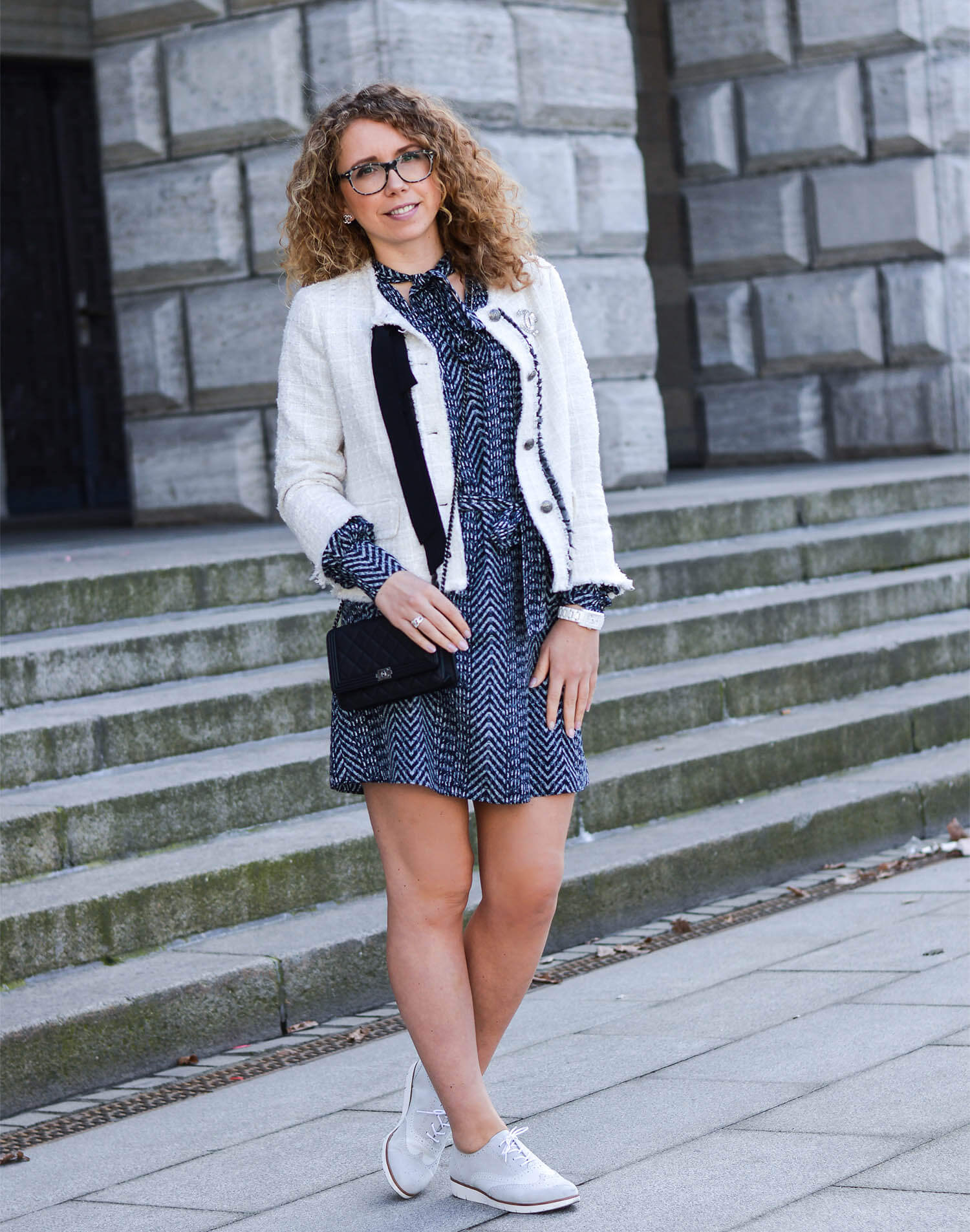 Beige, Blouse, Bra and Tory Burch Bag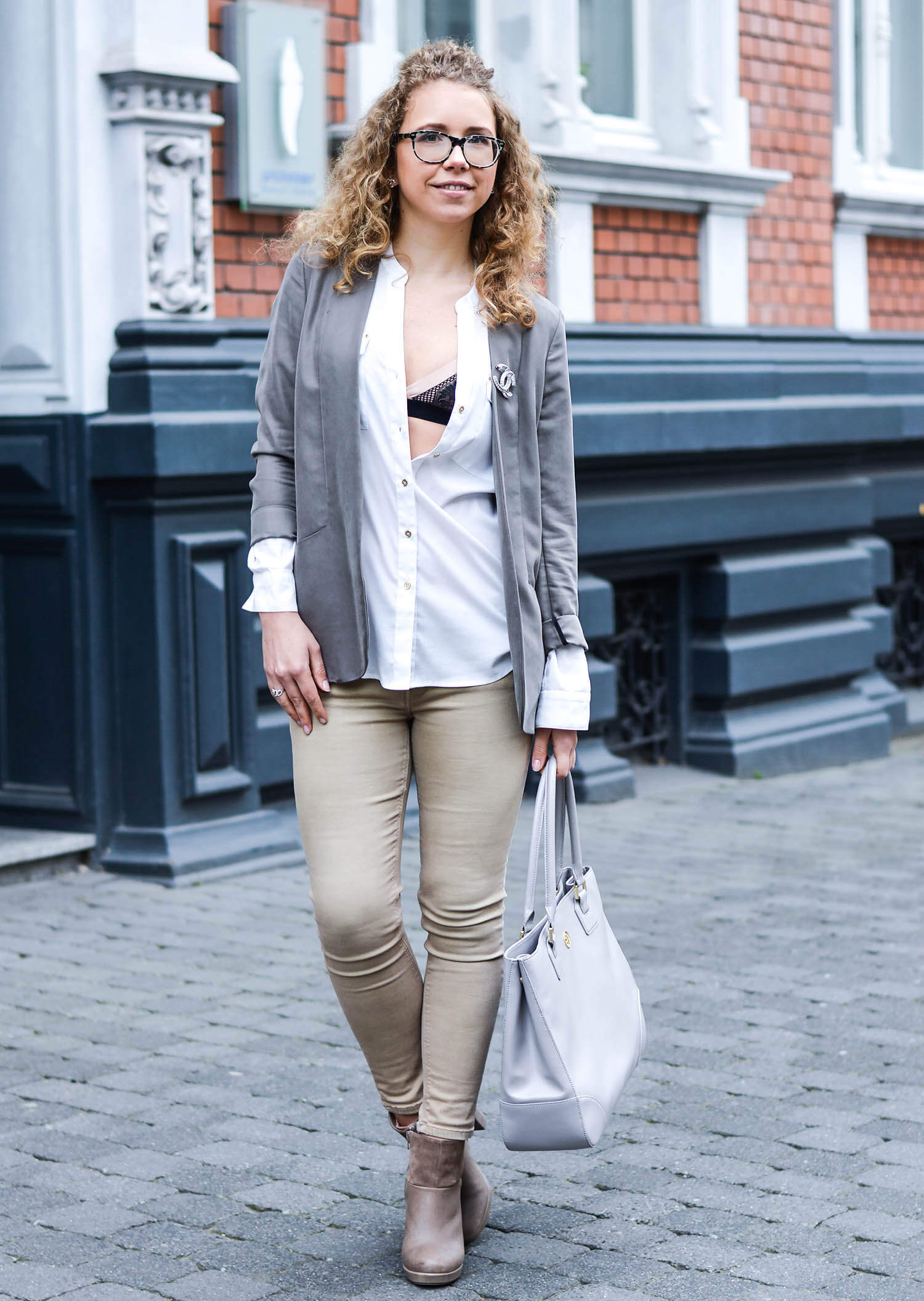 Corset Belt, Pearls, High Heels and Chanel
White Lace Dress, T-Strap Sandals and Furla bag with Mountain View in South Tyrol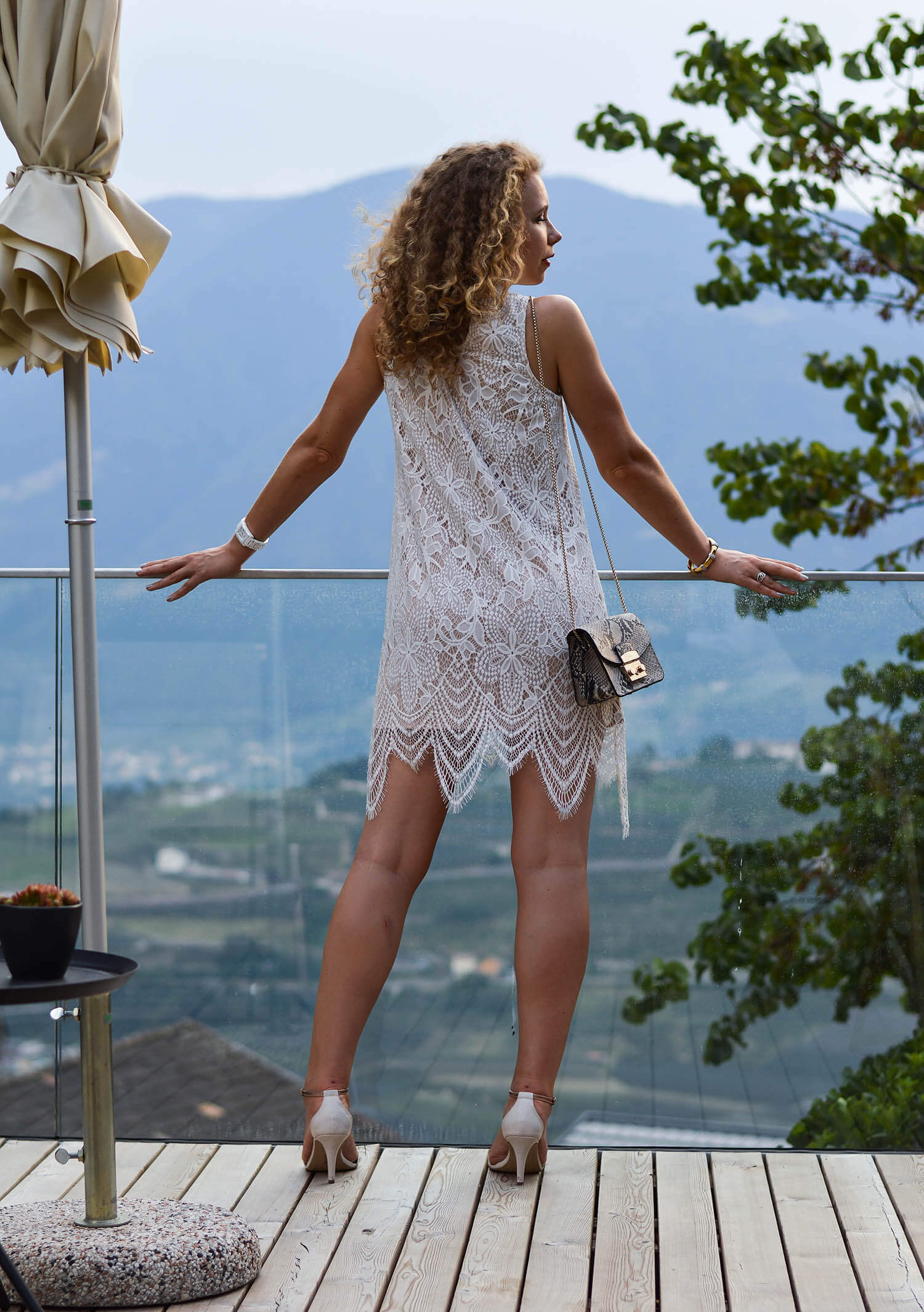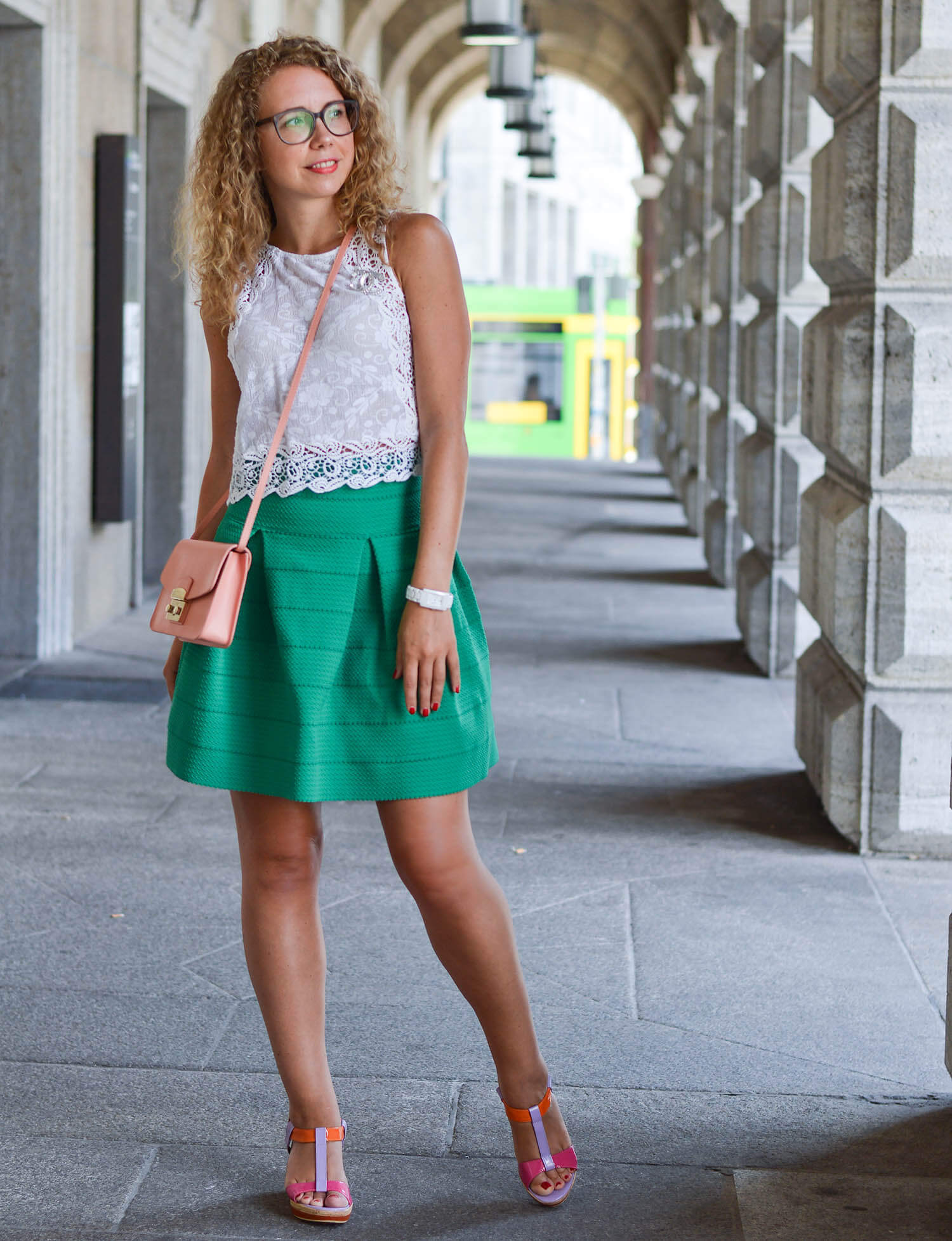 Striped Blouse, Cropped Jeans and Adiletten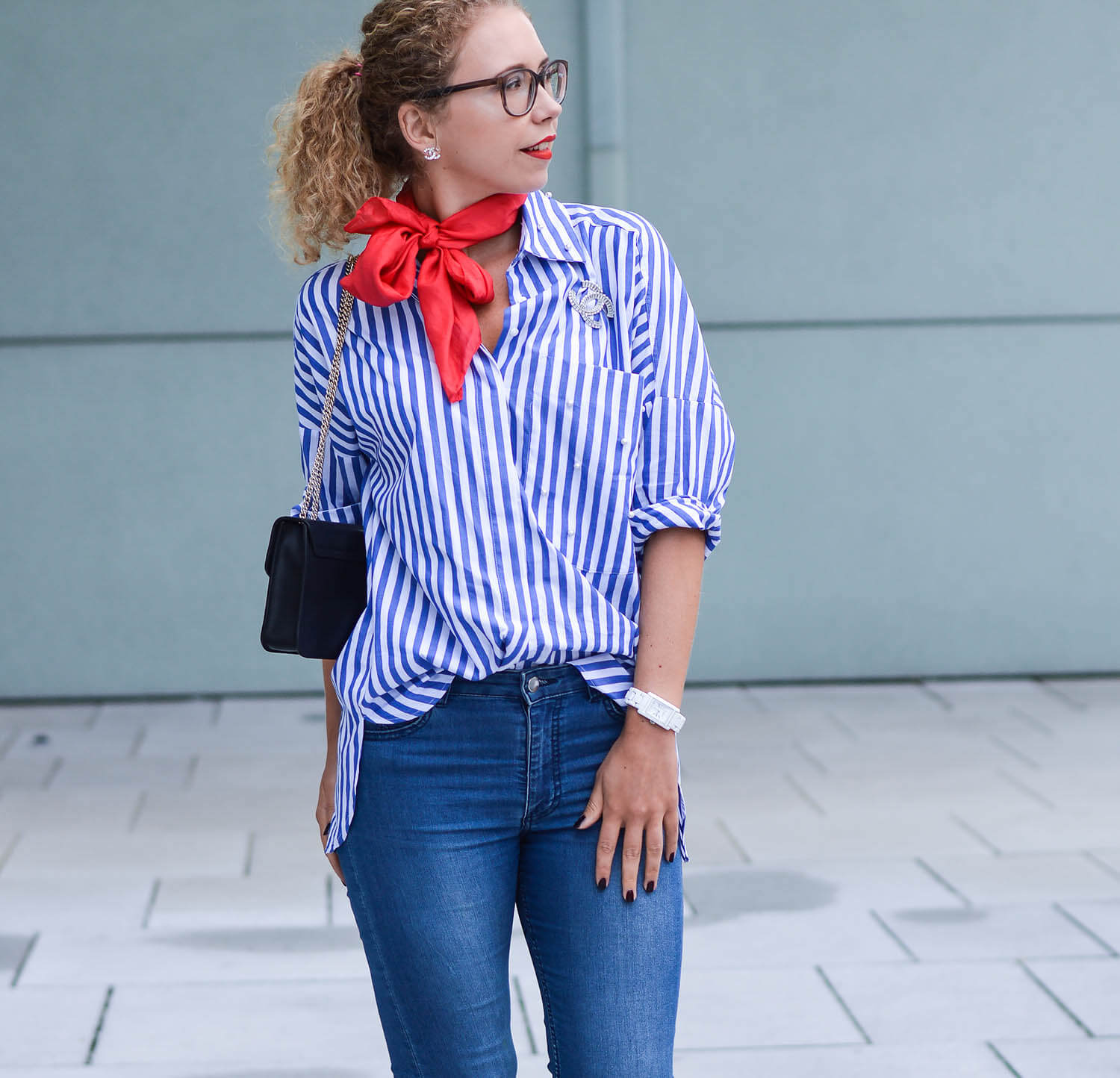 Allgrey with Tulle Skirt, Statement Hoodie, Chanel and Wedges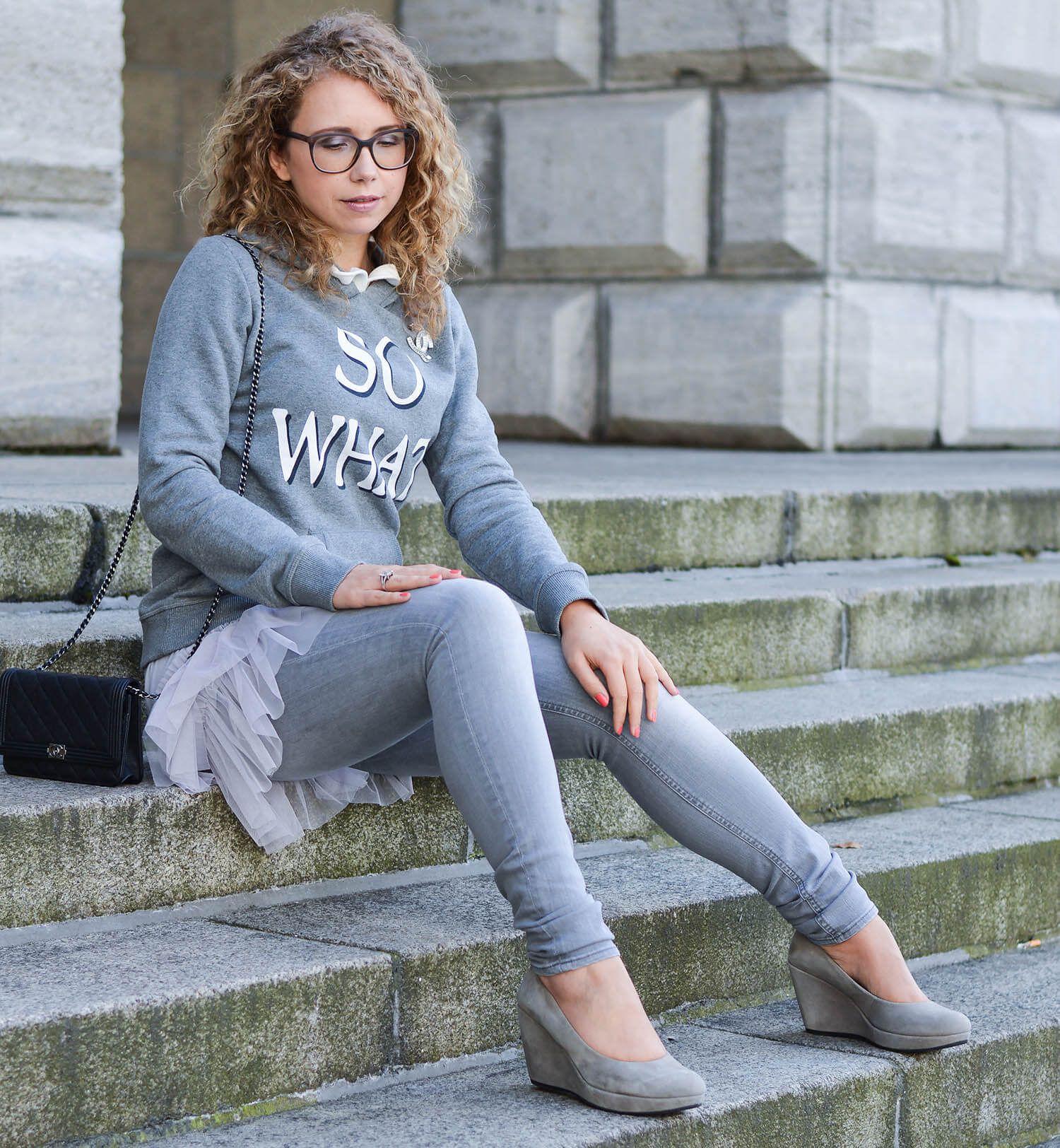 Wool coat, Striped Blouse, Fake Fur Vest and Vinyl Pants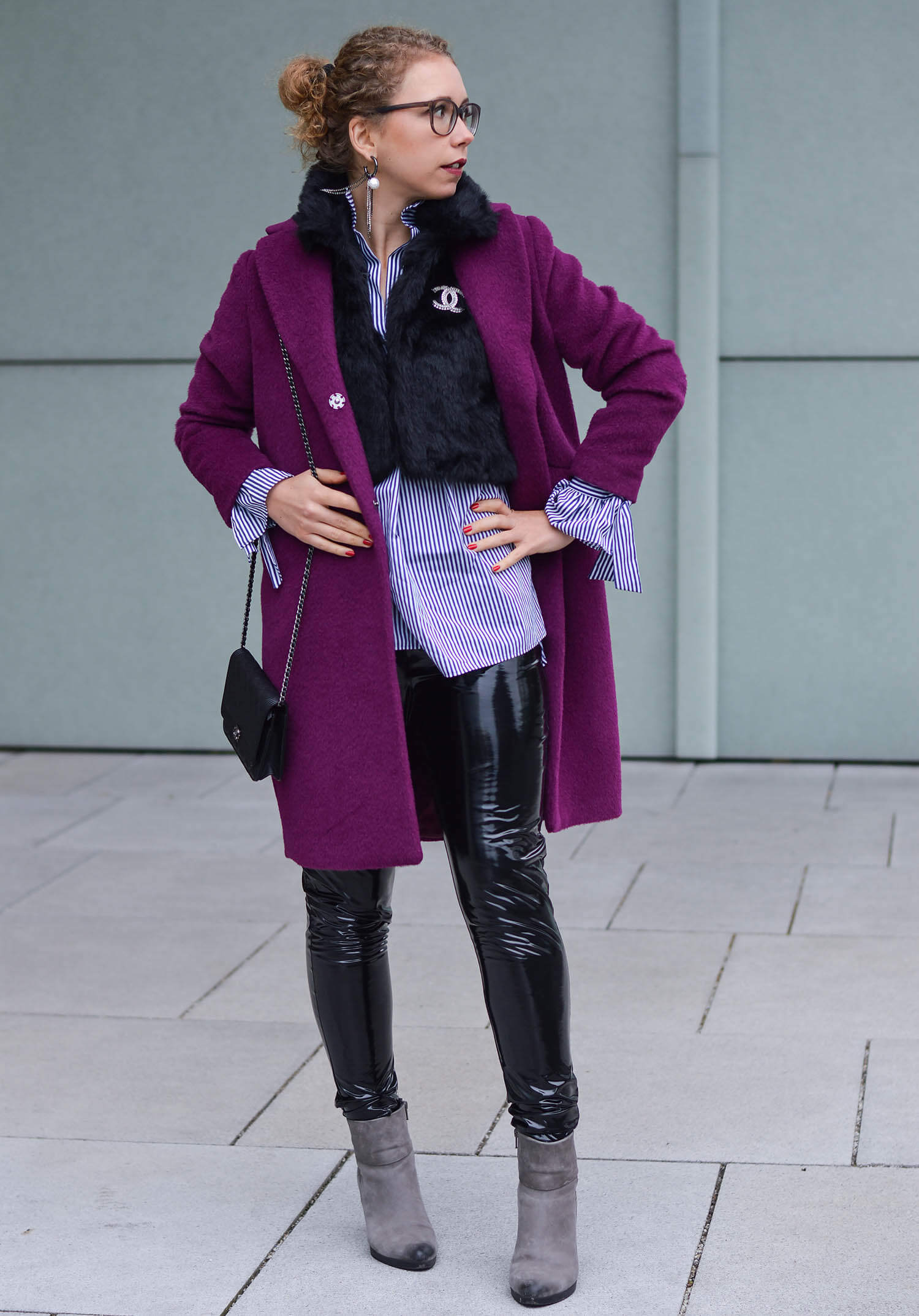 White Blouse and Baby Blue Leather Skirt for Sunrise on a Rooftop in Funchal, Madeira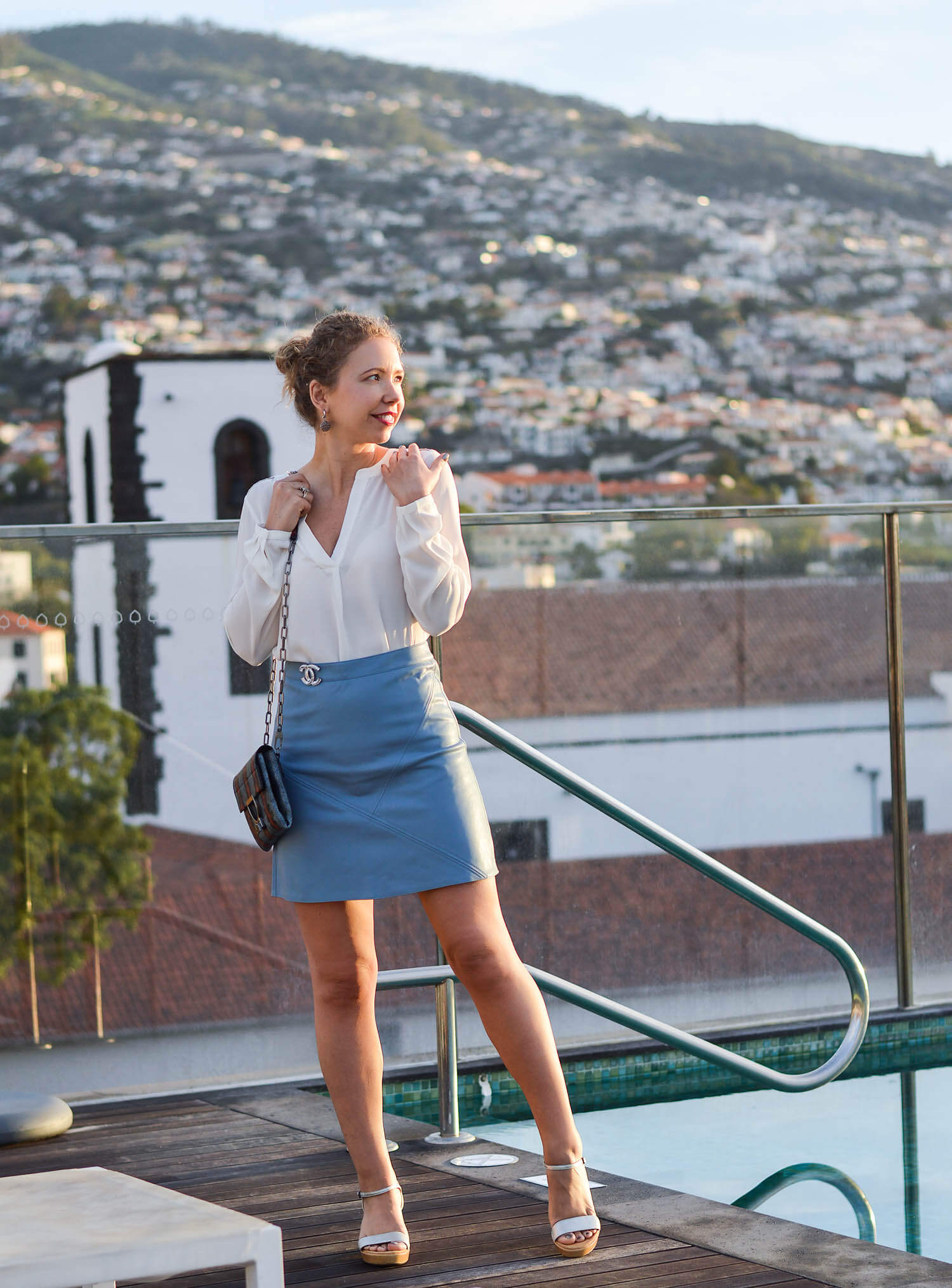 New Hallhuber Skirt with Flower Embroidery