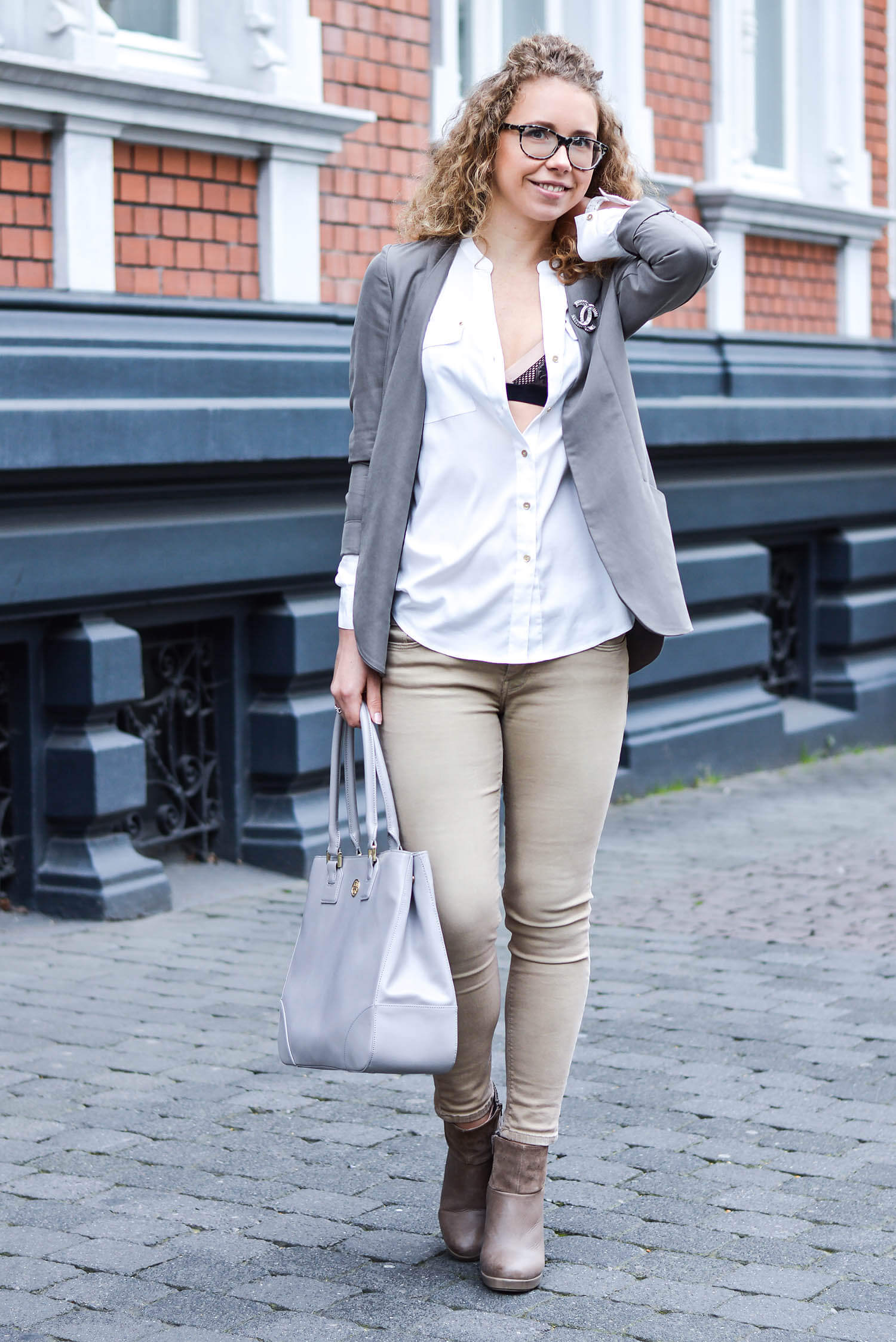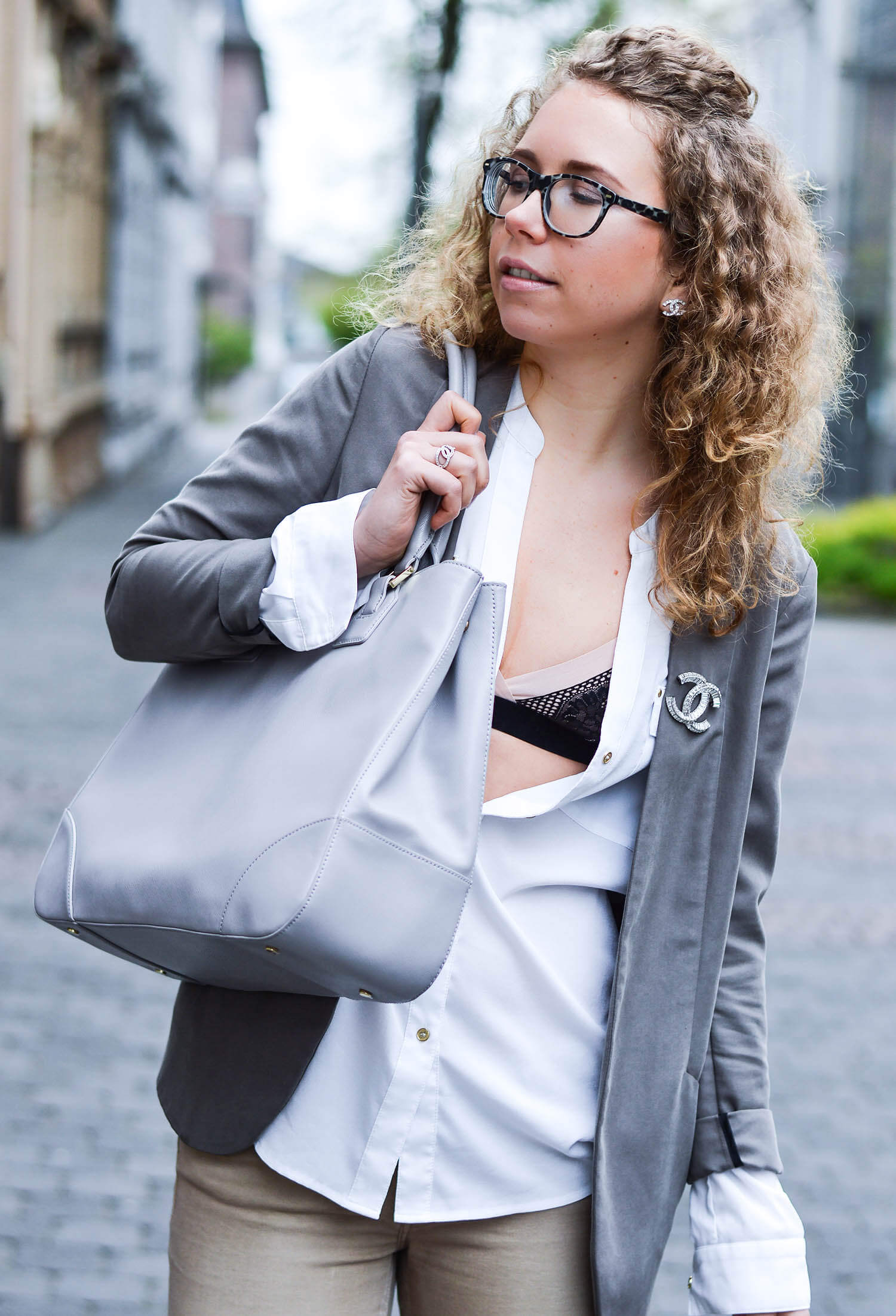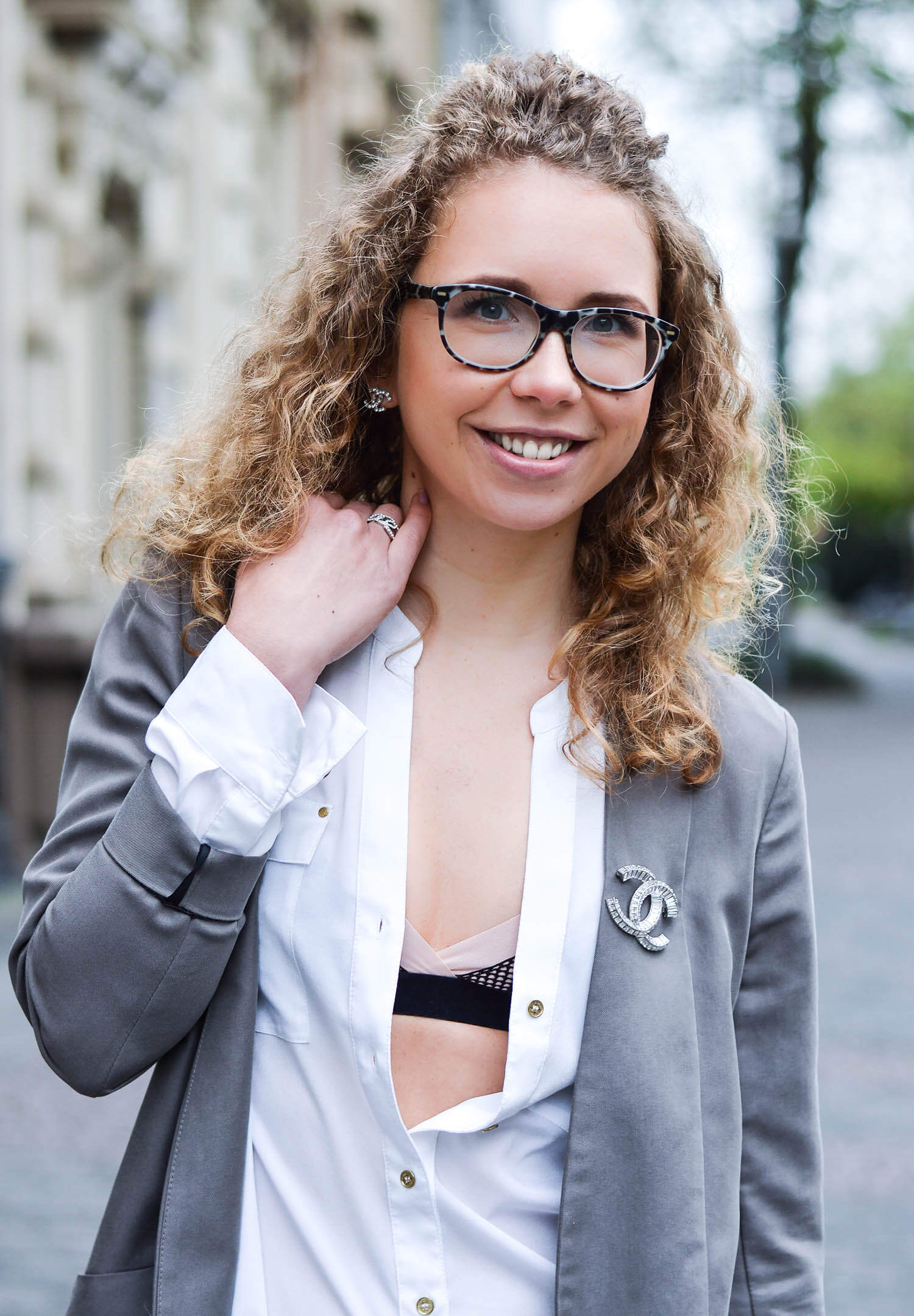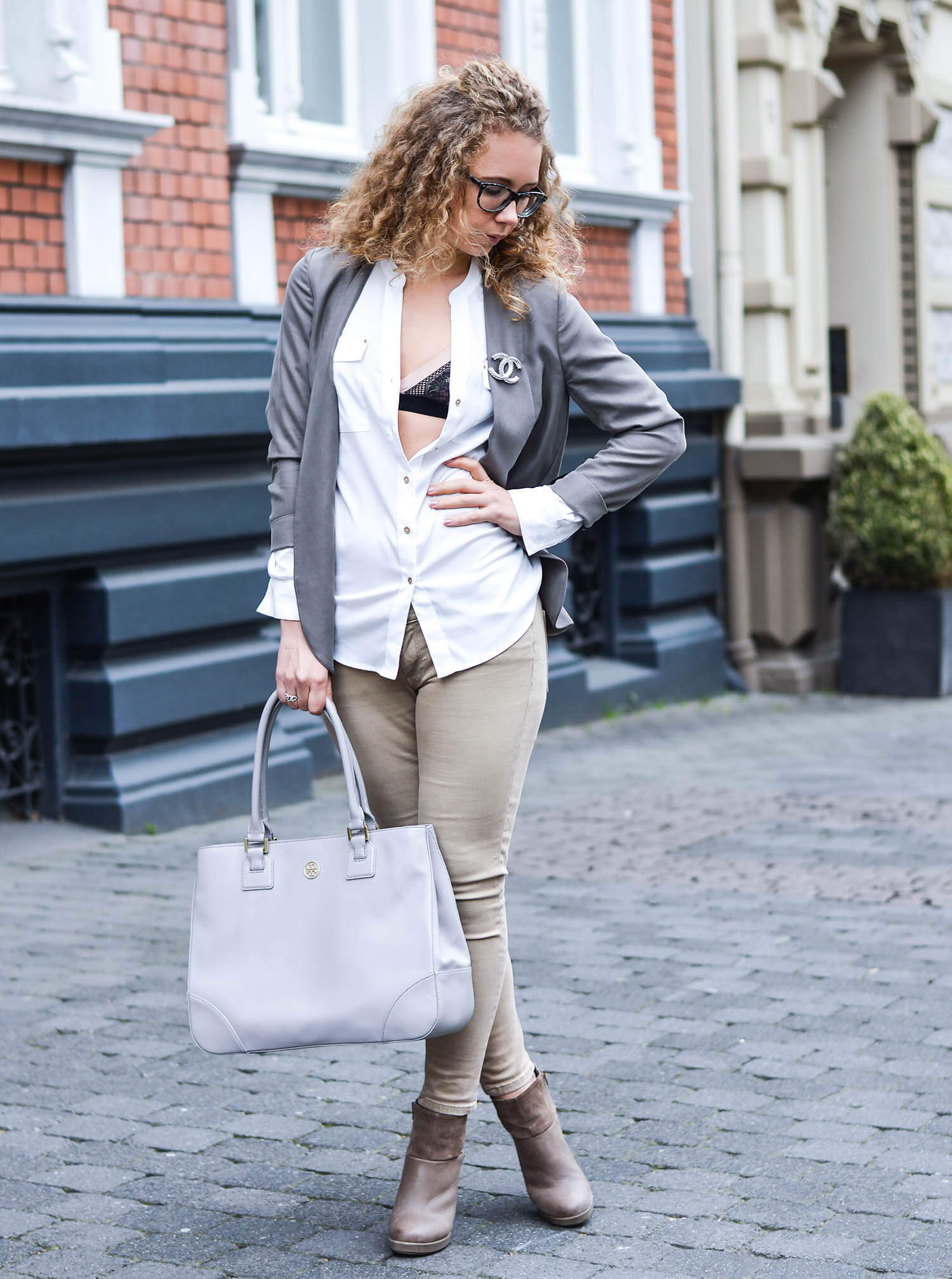 Blazer, Bra: H&M // Blouse: Calvin Klein // Pants: Zara // Booties: Oxmox // Bag: Tory Burch
Shop my Look
Endlich wieder Sonnenschein! Habt ihr das vergangene Wochenende, das sich endlich mal wieder nach Frühling anfühlte, auch so genossen?
Outfit mit Spitzen-BH und neuer Business Tasche
Inspiriert vom Frühlingswetter habe ich heute ein Outfit in Beige und Weiß für euch – mit tiefen Einblicken. ;-)Ich trage eine hellbeige Jeans von Zara, die dank Stretch einfach irre bequem ist. Dazu meine weiße Bluse von Calvin Klein aus New York und einen ganz alten taupefarbenen Blazer von H&M. Ganz neu ist der BH mit Spitze und in Triangel-Form. Der ist so hübsch, dass er ruhig mal rausgucken darf. Da er nicht gefüttert ist und somit nicht extra pusht, wirkt das Ganze auch überhaupt nicht ordinär, sondern cool und sophisticated.
Für meinen neuen Job habe ich mir eine neue Business-Handtasche gegönnt. Das Schmuckstück ist von Tory Burch aus hellgrauem Saffiano Leder. Ich liebe dieses Material für Bürotaschen, weil das Leder durch die Saffiano-Prägung so schön unempfindlich ist. Die Henkel sind schön lange, sodass ich sie ganz locker über der Schulter tragen kann, und innen sind drei große Fächer, in die sogar mein Mac gut reinpasst.
Wie gefällt euch der Look? Tragt ihr euren BH auch schon mal sichtbar, oder sagt ihr nein zu diesem Trend?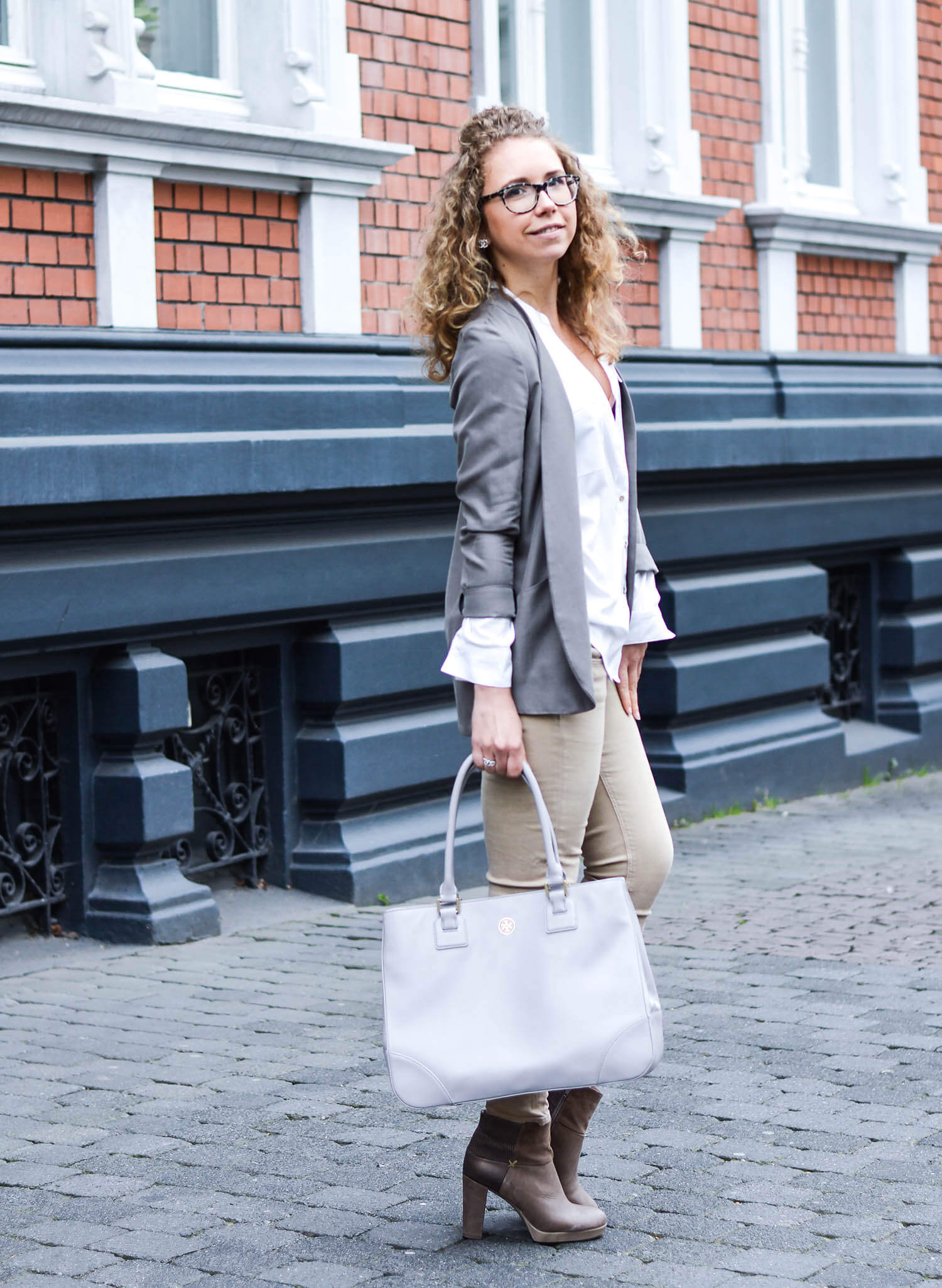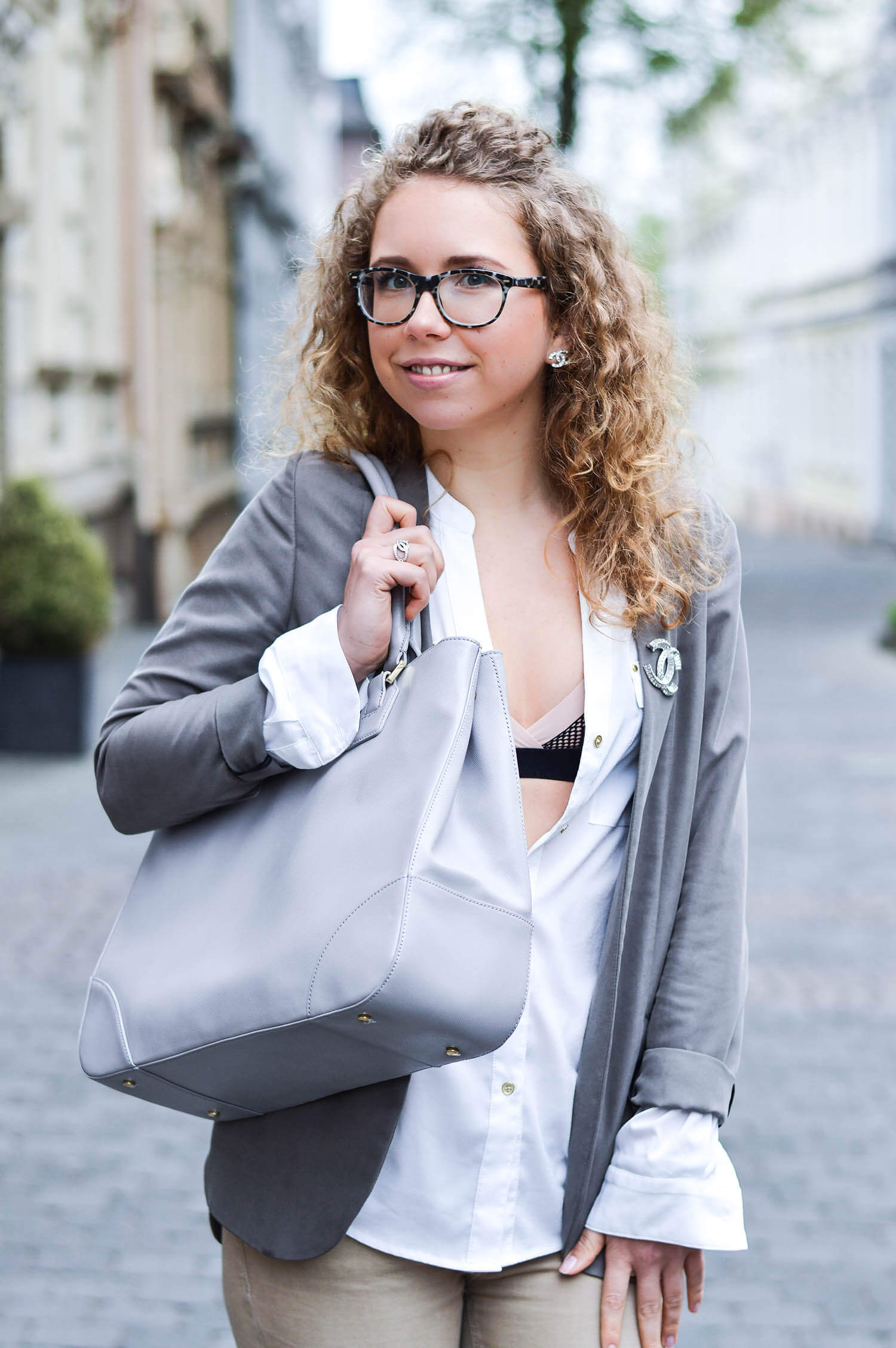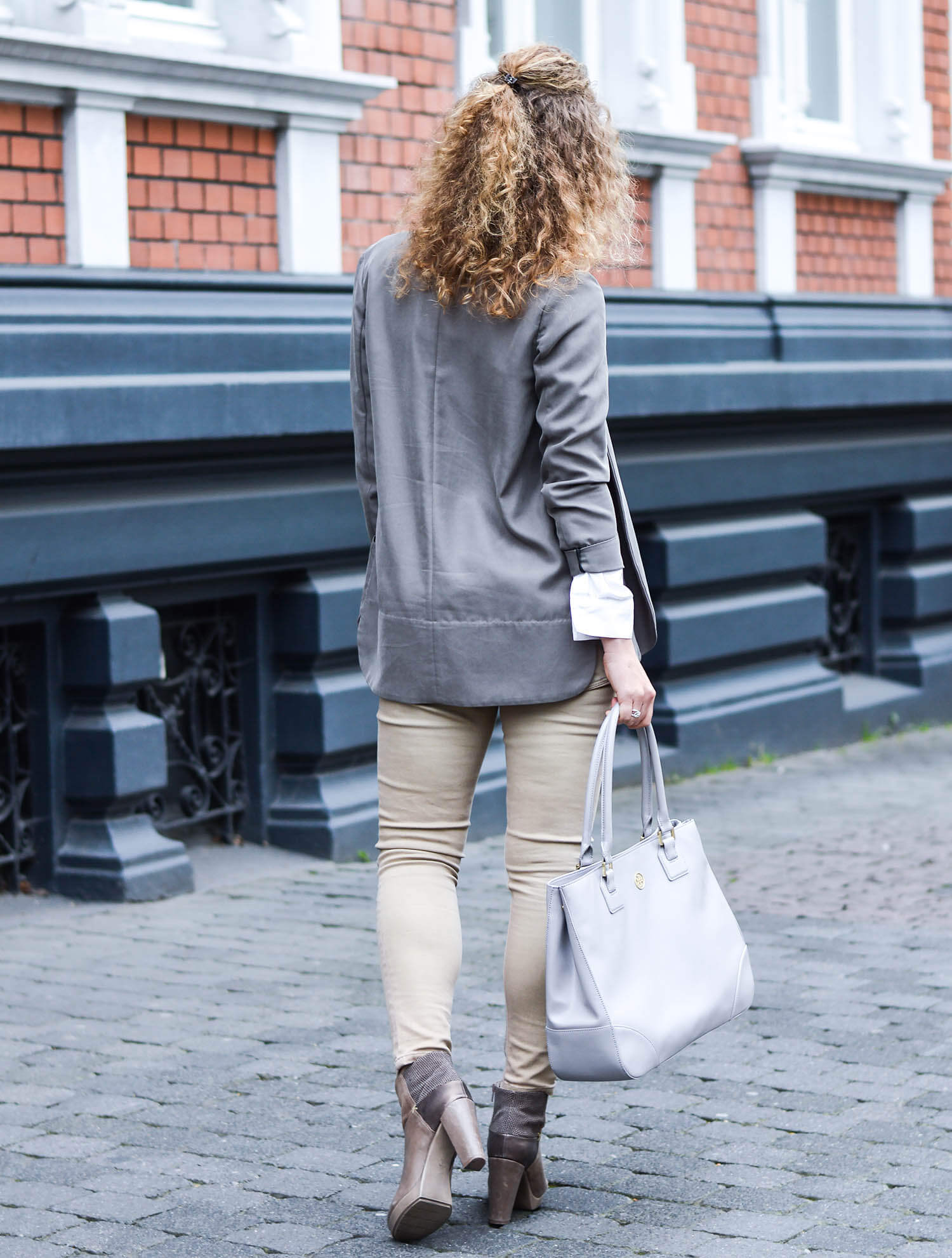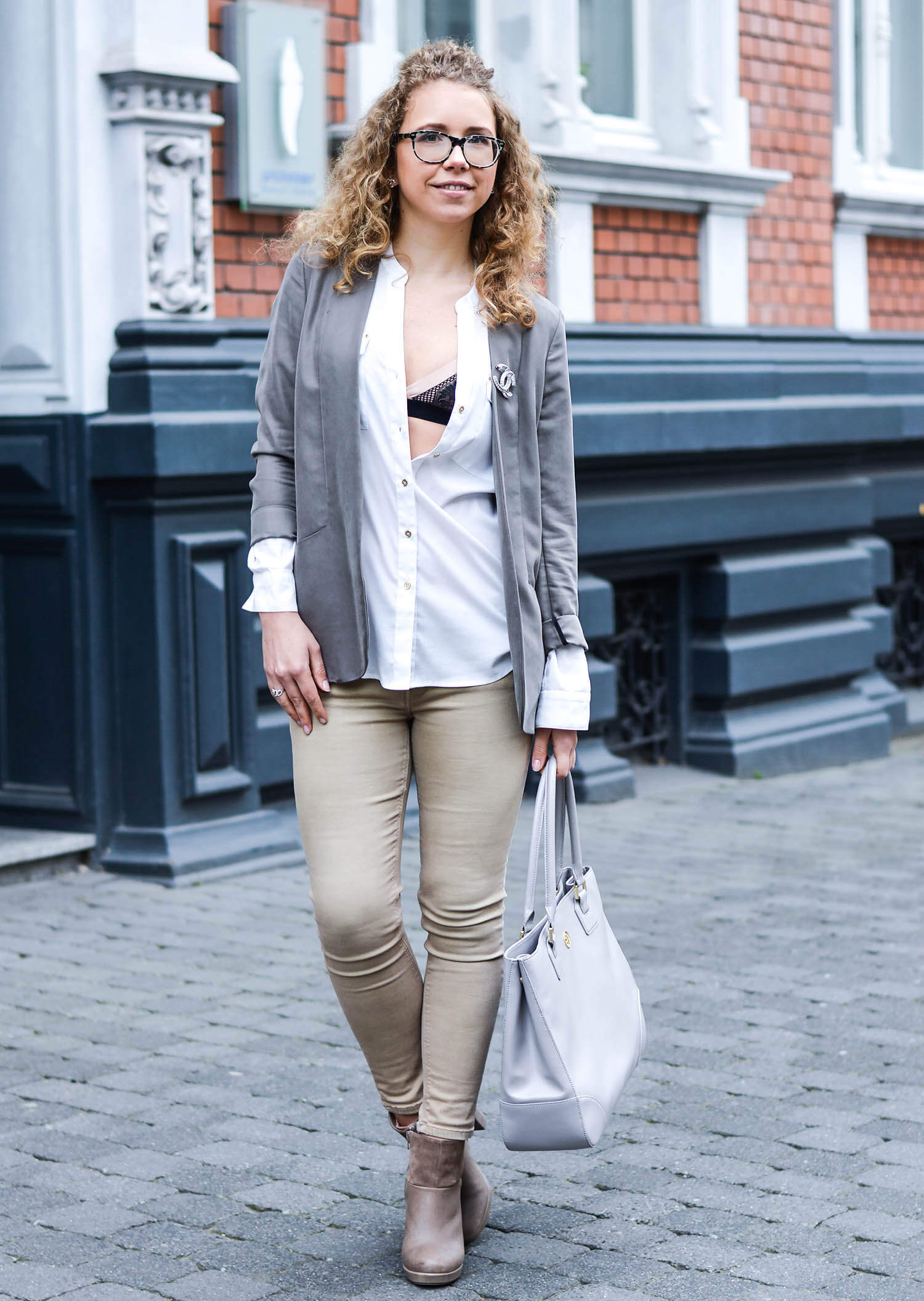 ---
Finally some sun! Did you enjoy the last weekend, where spring was back, as much as I did?
Outfit with lace bra and new business bag
Inspired from the spring weather I got an outfit in beige and white tones for you – with low neckline…
I'm wearing a light beige jeans from Zara which is super comfy due to stretch. I match it with my white blouse from Calvin Klein and an old taupe colored blazer from H&M. My bra with lace is brand new and so pretty, that it can be shown off, right? ;-)
For my new job I allowed myself a new business bag. This beauty is from Tory Burch and made of light grey Saffiano leather. I love this leather embossing, because it's so insensitive! Besides, the handles are long enough to wear the bag easily over the shoulder and the pockets are large enough for my Mac and all the other things I wanna take along.
How do you like the look?