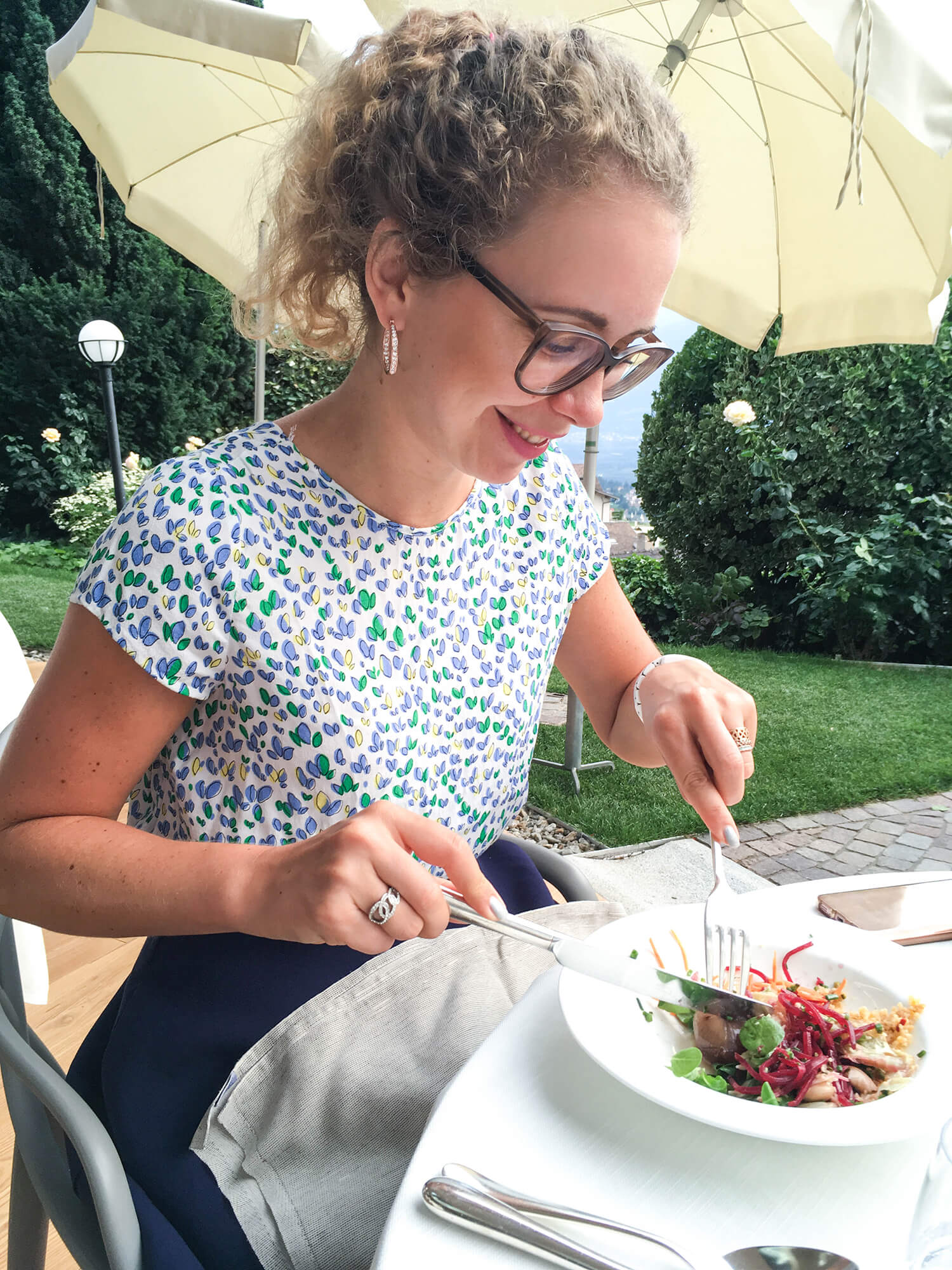 Meine Lieben, heute möchte ich euch mitnehmen auf eine kulinarische Reise nach Südtirol, genauer ins Hotel Hohenwart*. Hier erwarteten uns auch dieses Jahr wieder jeden Abend überraschende, kreative und absolut köstliche Menüs. Ob Fisch, Fleisch, Vegetarisches oder Regionales – alles ein Genuss! Aber heute möchte ich gar nicht so viele Worte verlieren, sondern Bilder sprechen lassen. Die "Verwöhnpension" habe ich euch zudem in einem Post aus dem letzten Jahr schon einmal genau beschrieben. Schaut gern nochmal rein! :-)
Neuheiten
Zu Beginn eines jeden Jahres hat das Hotel ein paar Wochen geschlossen. In dieser Zeit werden meist auch Renovierungs- und Modernisierungsarbeiten vorgenommen. In diesem Jahr waren ein Teil der Terrasse – auf dem auch wir unseren Tisch hatten – und der Speisesaal an der Reihe. Mir gefällt das Einrichtungskonzept mit dem warmen Licht und den wunderschönen Samtstühlen und -Sofas sehr, sehr gut. Was meint ihr?
Wochenendpläne
Ich habe übrigens ab heute Abend schon Wochenende. Morgen fahren der Mister und ich fürs Wochenende nach Norden in Ostfriesland in ein Romantik-Hotel. Dies war mein Geburtstagsgeschenk für ihn, und wie beide freuen uns schon sehr auf die kleine Auszeit.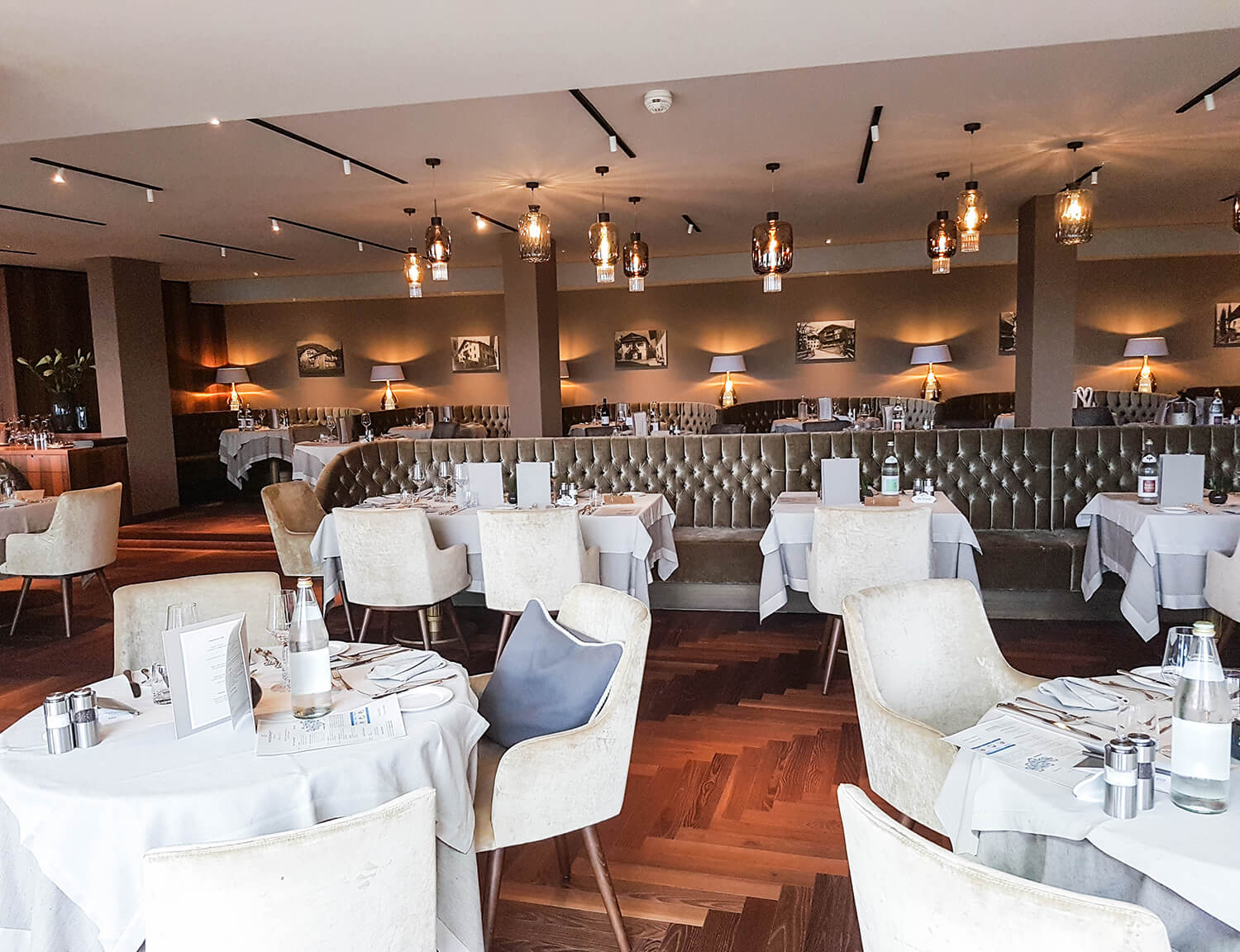 ---
Lovelies, today I wanna take you with me on a culinary trip to South Tyrol, to Hotel Hohenwart* more precisely. Here, we enjoyed surprising, creative and delicious menus for dinner every day. No matter if fish, meat, veggies or regional dishes – everything a pleasure trip. Last year I already wrote about the enjoyment board. If you're interested, come and read! :-)
Innovations
At the beginning of every year the hotel is closed for a few weeks. During this time, renovations and refurbishments are being made. This year it was time for a part of the terrace and the dining room. I love the furnishing concept with the warm light and the beautiful velvet chairs and sofas. What do you think?
Weekend getaway
For me, the weekend starts tonight already, because tomorrow the mister and I will drive to a little city in Eastern Frisia. We will stay at a romantic hotel, which was my birthday present for him. We're quite excited about the little time out.
*not sponsored