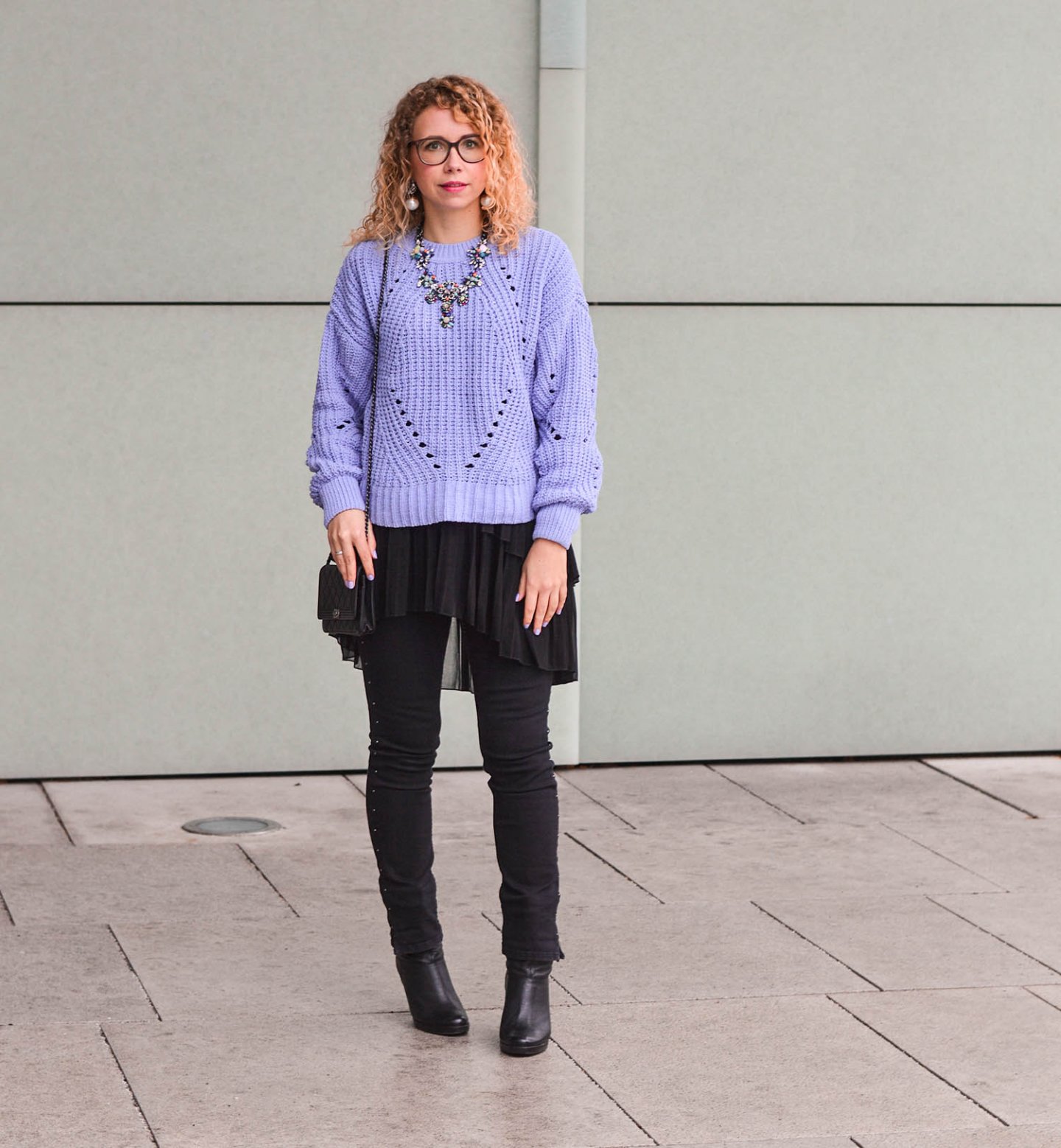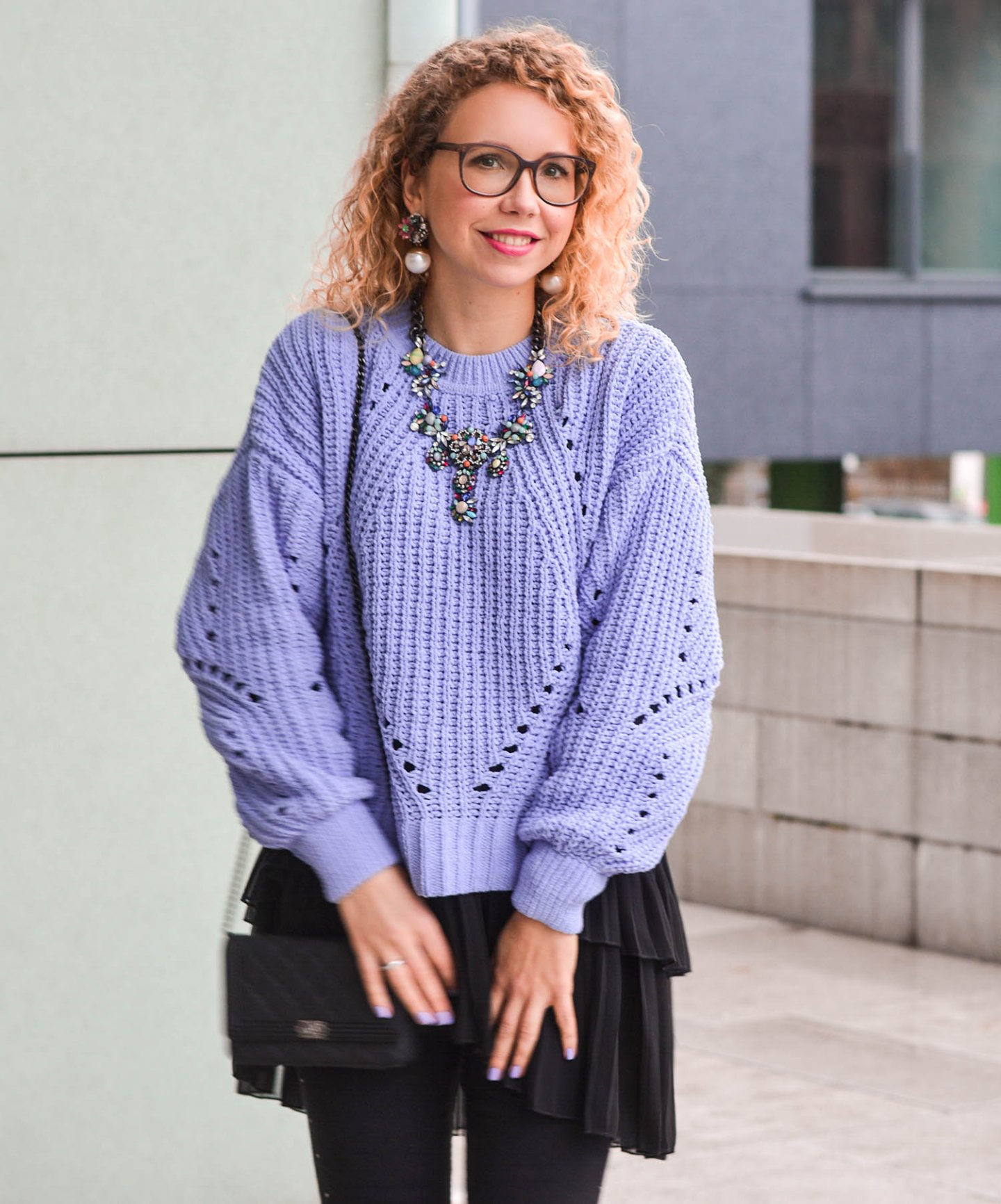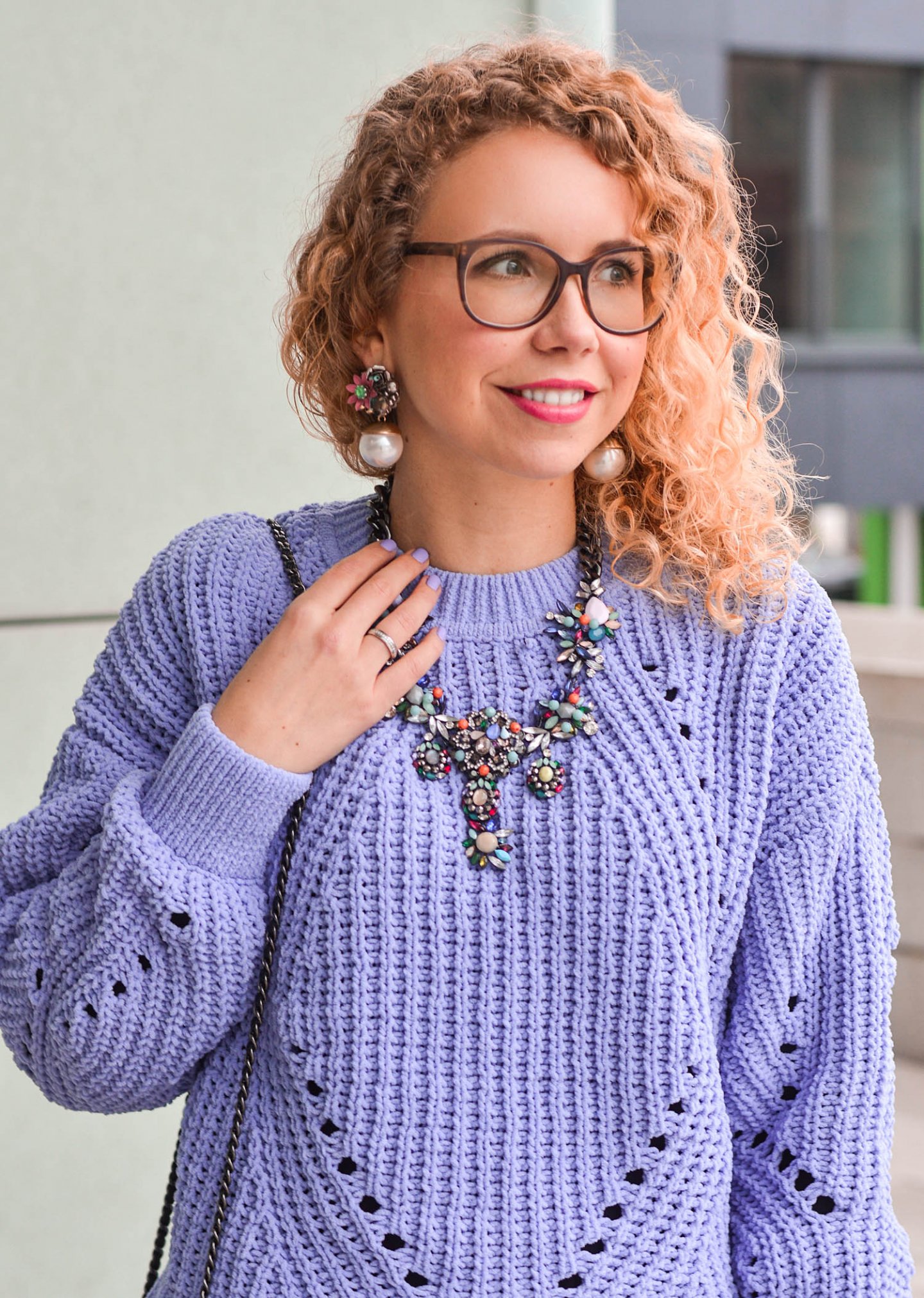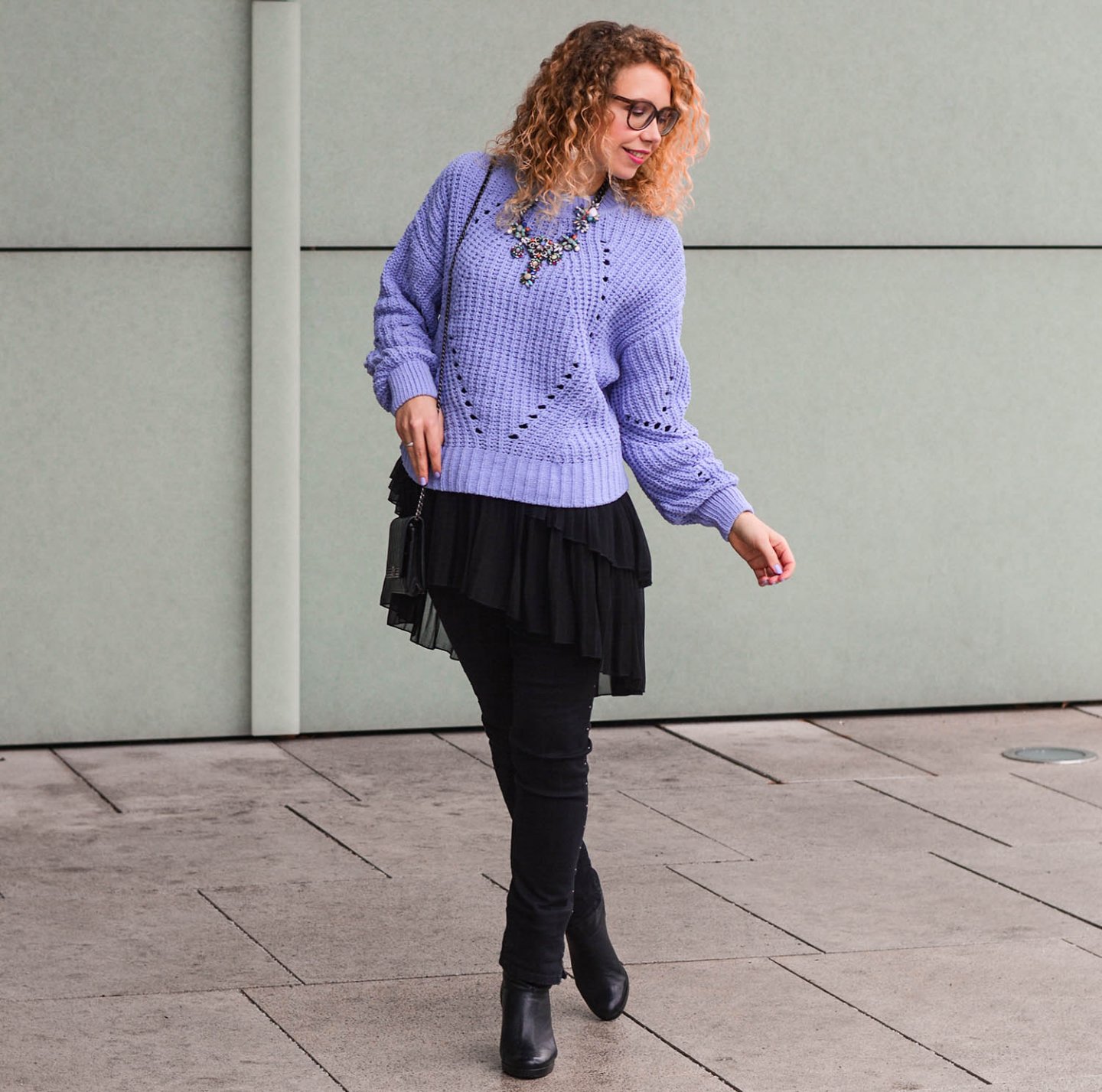 enthält Affiliate Links

Statement Schmuck, vor allem Statement Ketten waren vor einigen Jahren ein großes Trendthema. Es folgten viele Jahre, in denen eher filigraner Schmuck angesagt war. Heute sieht man zwar schon wieder auffälligere Teile (man nehme die schönen Buchstaben-Anhänger von Old Céline), aber die klassische Statement Kette ist (noch) kein großes Thema wieder. Mir ist das aber völlig egal! Ich liebe Trends, mache aber noch längst nicht bei jedem mit und trage andersrum auch Teile, weil sie mir einfach gefallen, auch wenn sie gerade nicht im Fokus sind. So auch die heutige Statement Kette.
Statement Schmuck von Zara und H&M
Die auffällige Kette habe ich vor 5 oder 6 Jahren bei Zara gekauft. Sie war ständig ausverkauft und ich sooo happy, als ich sie doch noch ergattern konnte. Seitdem liebe ich sie. Gut, ich trage sie nicht ständig, weil sie natürlich schon zum Outfit und Anlass passen muss. Aber wenn ich sie trage, dann super gern! Die ebenfalls sehr auffälligen Ohrringe von H&M folgten ein paar Jahre später. Bisher habe ich beides noch nie in Kombination getragen, dabei harmonieren die Stücke farblich und stilmäßig doch ausgesprochen gut miteinander.
Die Kombi macht's – schlicht und Strick zum Downdressen
In Kombination mit einem Sommerkleid zum Beispiel wäre mir das Set wahrscheinlich auch etwas viel – außer ich wäre zu einer rauschenden Sommerparty eingeladen. Gepaart mit grobem Strick wirkt der Statement Schmuck aber nicht ganz so "protzig", sondern gibt dem Look einfach etwas Besonderes. Deshalb habe ich zu meinem fliederfarbenen Pulli von H&M gegriffen, der auch farblich super zu den bunten Steinchen an Kette und Ohrringen passt.

Der Rest des Outfits ist klassisch Schwarz, mit einem weiteren kleinen "Extra" in Form meiner Lieblings-Plisseebluse, die ich nun auch noch in Schwarz besitze. High Heel Booties strecken den Look und mit einer Chanel Tasche macht man ohnehin nie etwas verkehrt. ;-)
Tanzen und Barista-Kurs am Wochenende
Wie immer war das Wochenende mindestens einen Tag zu kurz, aber wir haben es sehr gut genutzt. Am Samstag waren Freunde bei uns, bevor wir gemeinsam auf eine Party gegangen sind. Hier sind der Hubby und ich dann aber nur bis kurz nach 1 Uhr geblieben, da mich dann leider eine schlimme Migräneattacke erwischt hat. Die Nacht war dann dementsprechend hart. Auch gestern habe ich noch ziemlich darunter gelitten. Geholfen hat zwischenzeitlich aber der Batista-Kurs, den wir gestern besucht haben. Guter und starker Kaffee sind für mich nämlich ein ganz gutes Mittel bei Migräne. Wir haben natürlich auch super viel gelernt – sowohl Theorie als auch Praxis. Und es ist echt verrückt, wie schwierig selbst ein so "einfach" dahin gezaubertes Latteart-Herz… Hier hilft nur Üben, Üben, Üben. ;-)
Jedenfalls kann ich allen Lesern aus Essen und Umgebung einen Kurs bei den Coffee Pirates in Rüttenscheid sehr empfehlen!
Shop my Look
Sweater, Jeans, Earrings: H&M
Necklace, Blouse: Zara
Bag: Chanel
Booties: Buffalo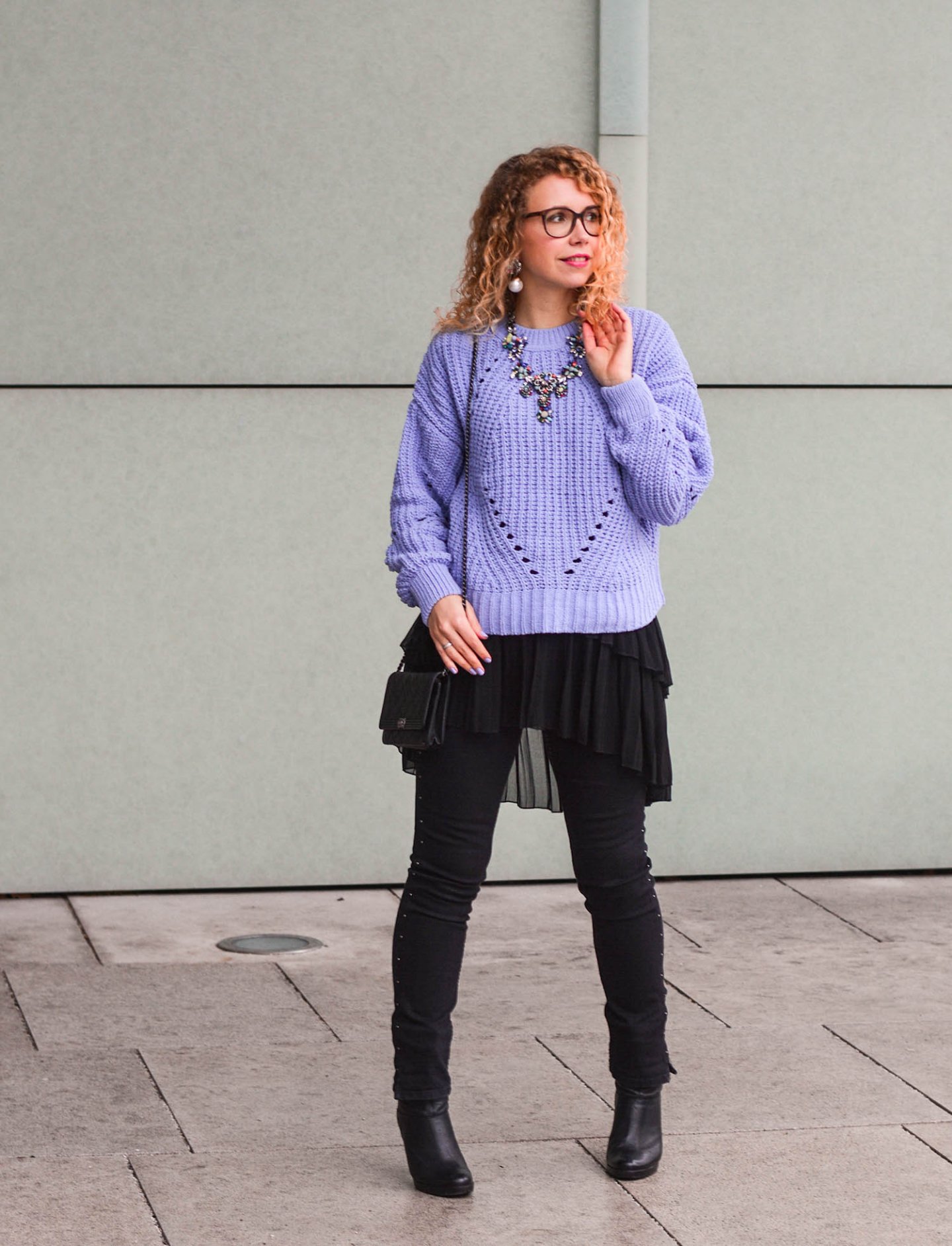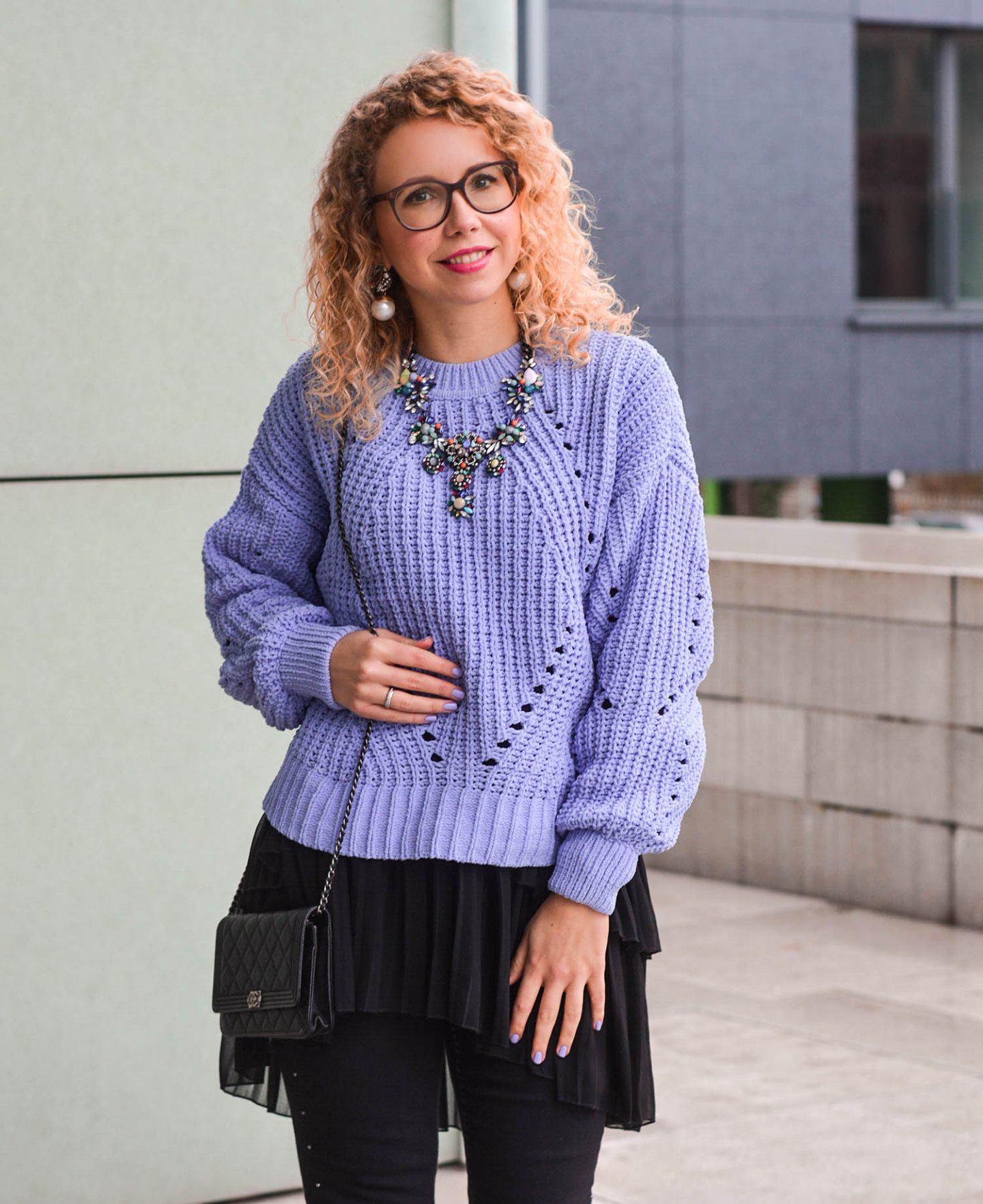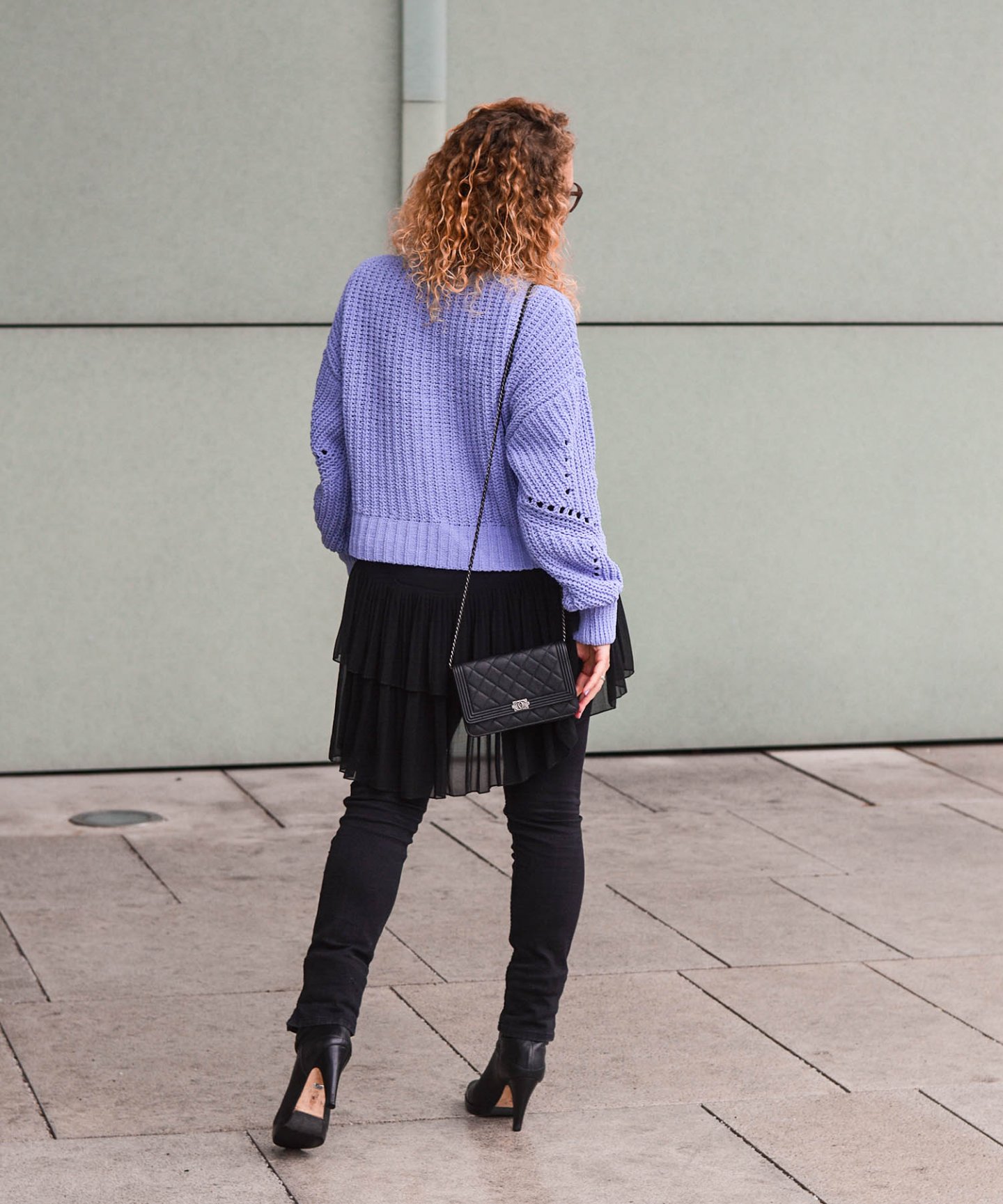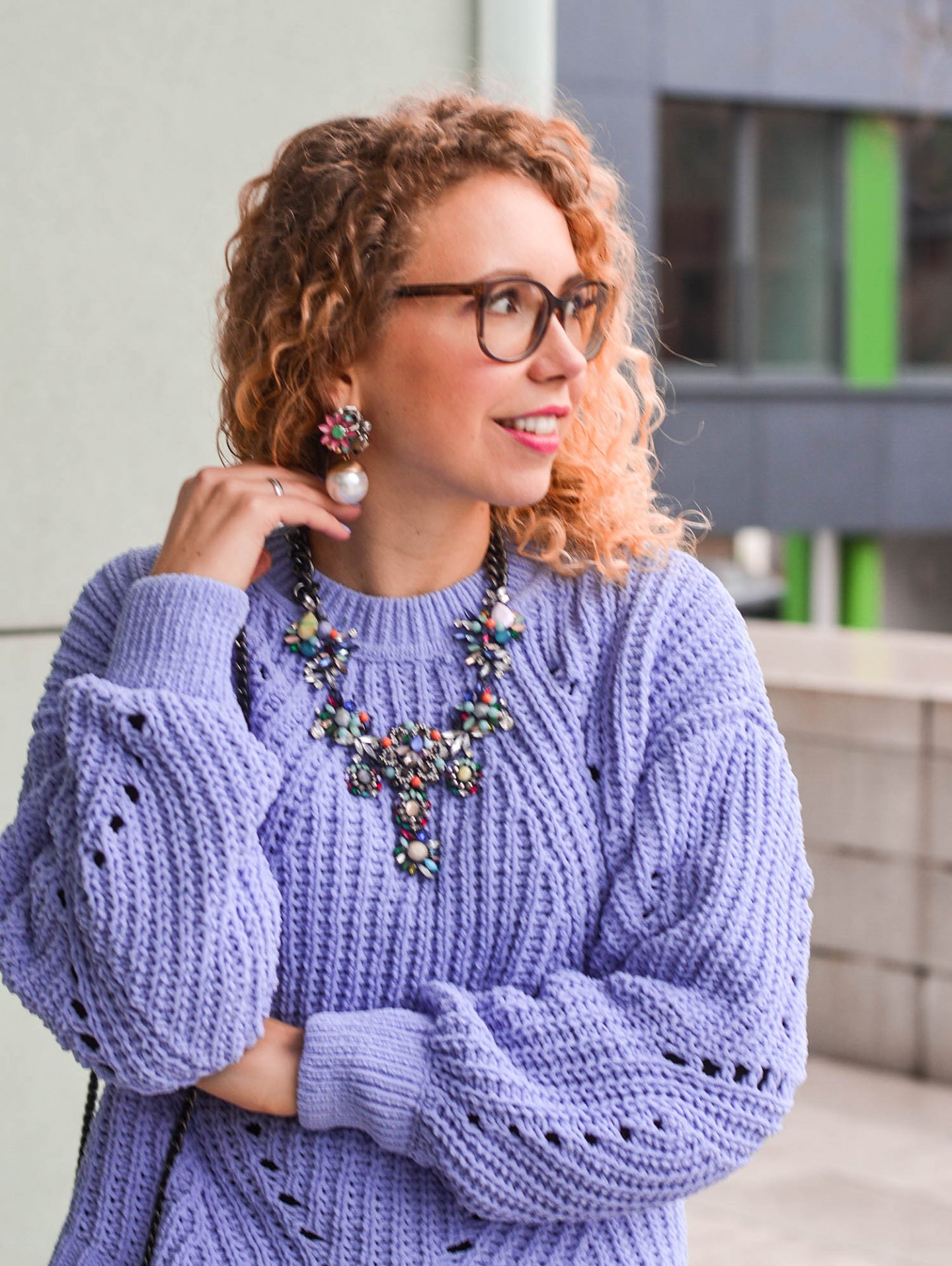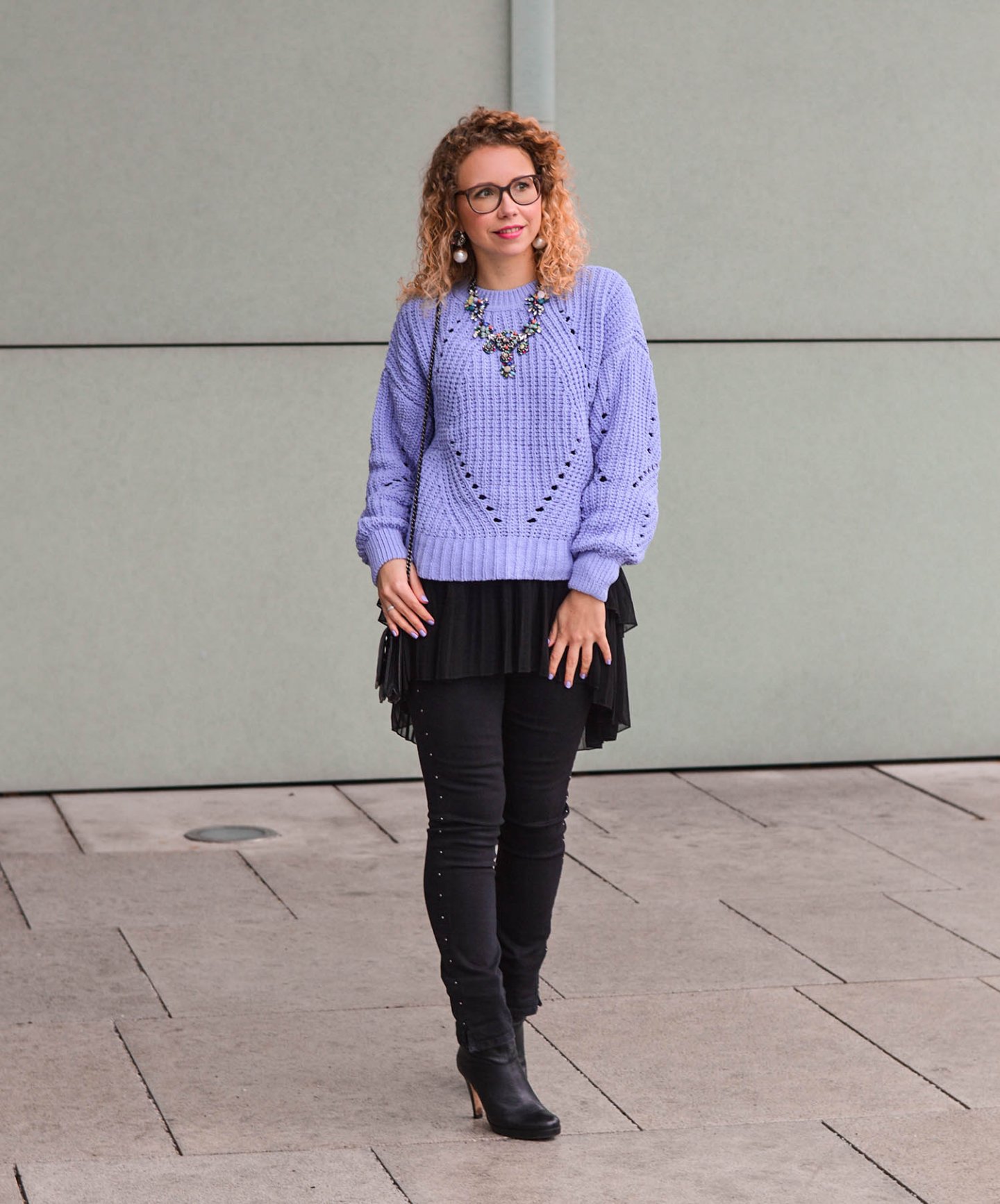 Statement jewelry, above all statement chains were a big trend topic some years ago. This was followed by many years in which more filigree jewelry was the order of the day. Today you can see more eye-catching pieces again (take the beautiful letter pendants from Old Céline), but the classic statement chain is not (yet) a big topic again. But I don't care about that at all! I love trends, but I still don't participate with everyone and wear parts the other way round, because I just like them, even if they're not in focus right now. That's how it is with today's statement chain.
Statement Jewelry by Zara and H&M
I bought this eye-catching necklace from Zara 5 or 6 years ago. It was sold out all the time and I was sooo happy when I could still get hold of it. Since then I love it. Well, I don't wear it all the time, because of course it has to match the outfit and occasion. But when I wear it, I love it! H&M's earrings, which are also very eye-catching, followed a few years later. So far I have never worn both in combination, but the pieces harmonize very well with each other in terms of color and style.
It's the combination that makes the difference – simple and knitwear for downdressing
In combination with a summer dress, for example, the set would probably be a bit much for me – unless I was invited to a rousing summer party. Paired with coarse knitwear, the statement jewelry doesn't look so "flashy", but simply gives the look something special. That's why I picked up my lavender colored sweater from H&M, which also goes very well with the colorful stones on the necklace and earrings.

The rest of the outfit is classic black, with another little "extra" in the shape of my favorite pleated blouse, which I now also own in black. High Heel Booties stretch the look and with a Chanel bag you never do anything wrong anyway ;-)
Dancing and barista course at the weekend
As always, the weekend was at least one day too short, but we used it very well. On Saturday we had some friends with us before we went to a party together. Here the Hubby and I stayed only until shortly after 1 o'clock, because then unfortunately a bad migraine attack caught me. The night was accordingly hard. Also yesterday I suffered a lot from it. What helped in the meantime was the barista course we attended yesterday. For me, good and strong coffee is a very good remedy for migraine. Of course, we also learned a lot – both theory and practice. And it's really crazy how difficult even such a "simply" conjured latte art heart can be… Here only practice helps. ;-)
Anyway, I can highly recommend a course at the Coffee Pirates in Rüttenscheid to all readers from Essen and the surrounding area!