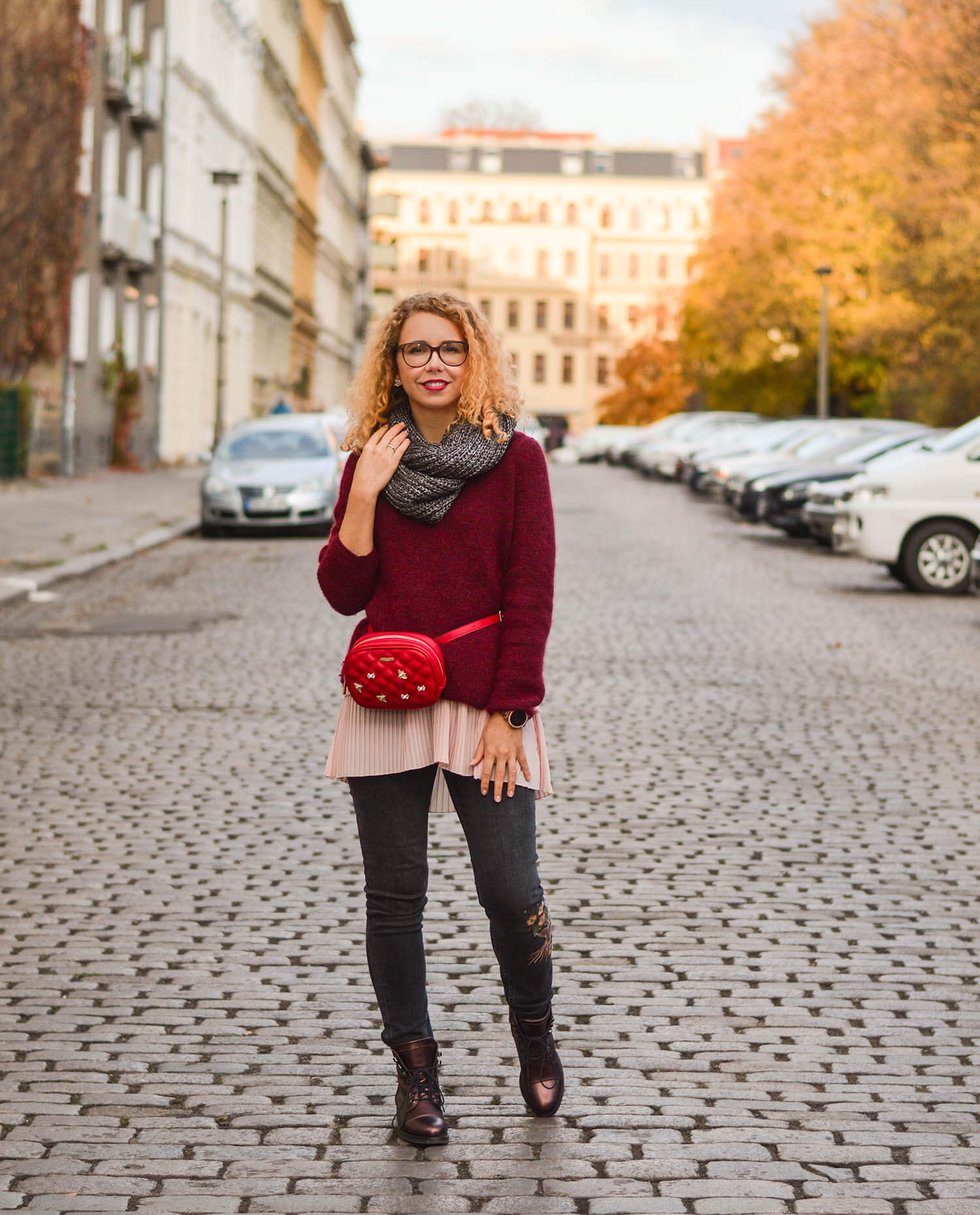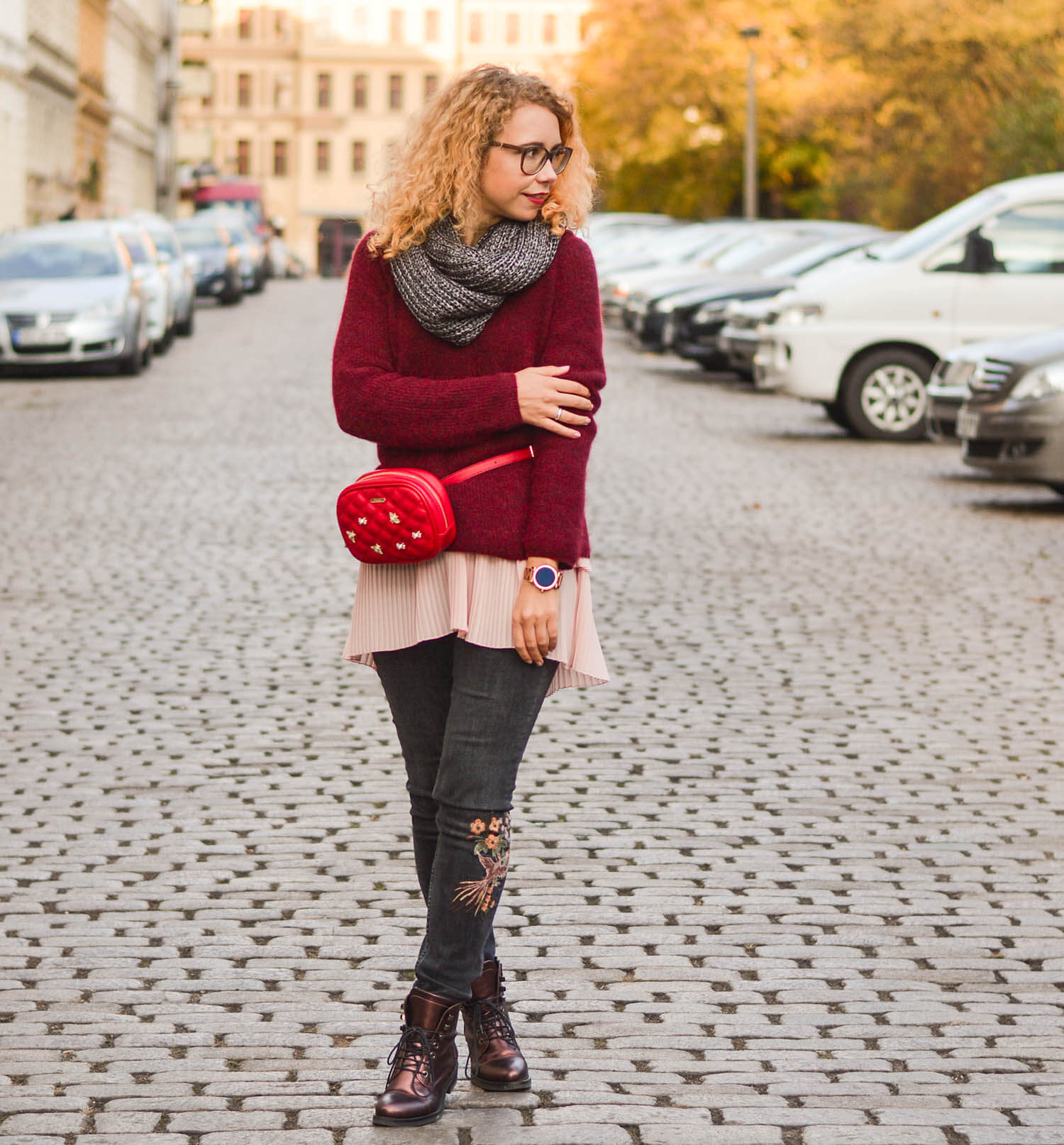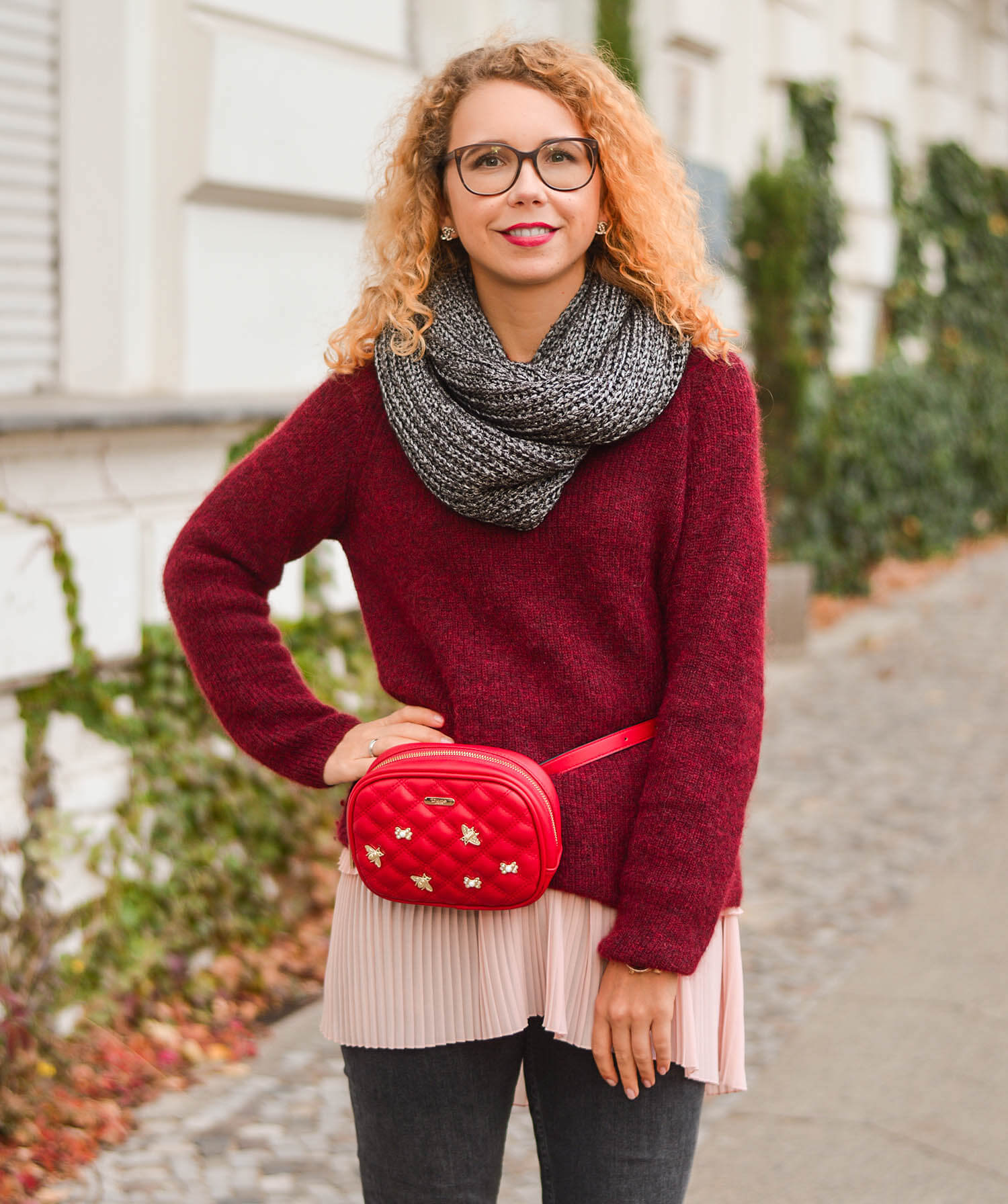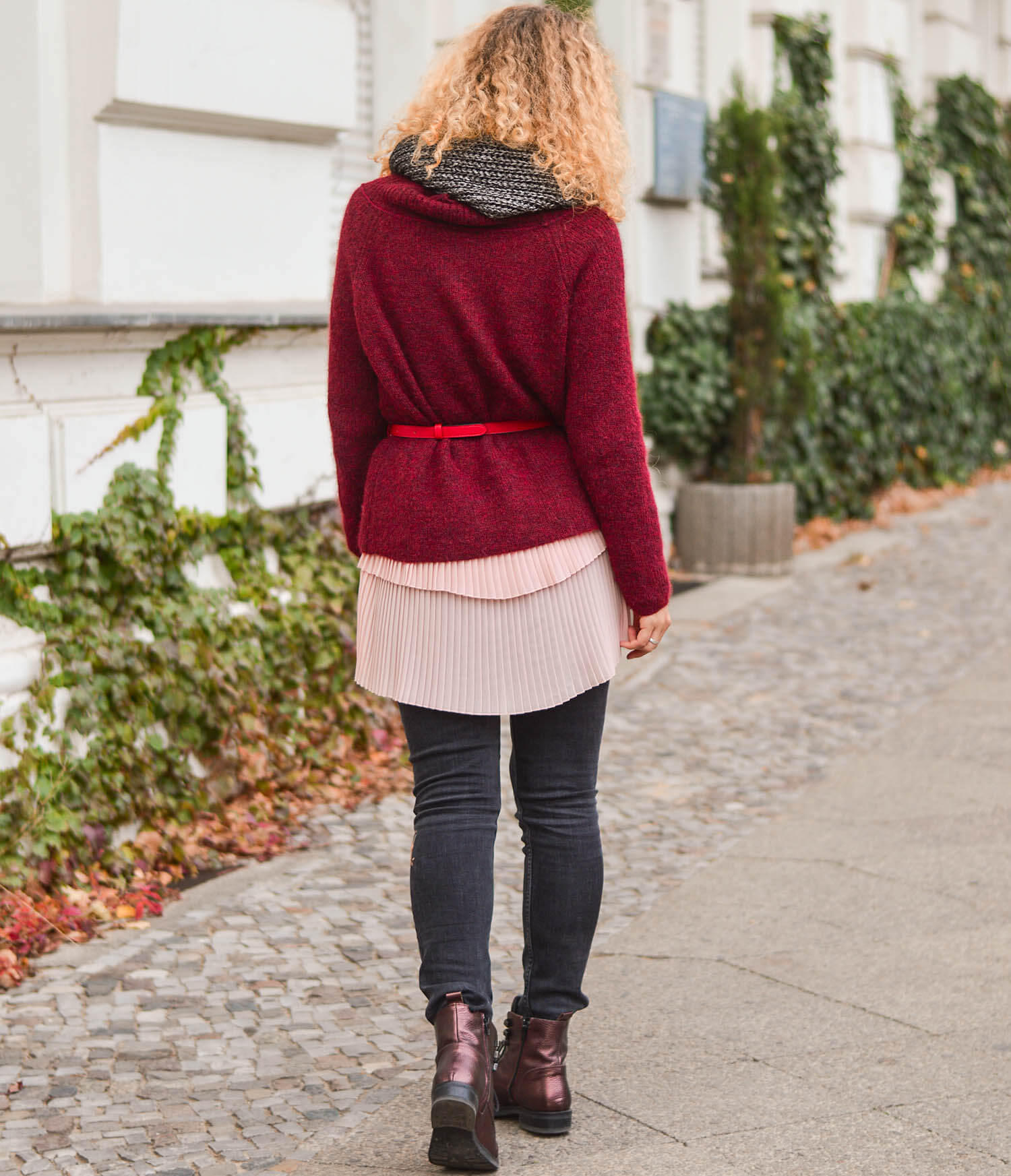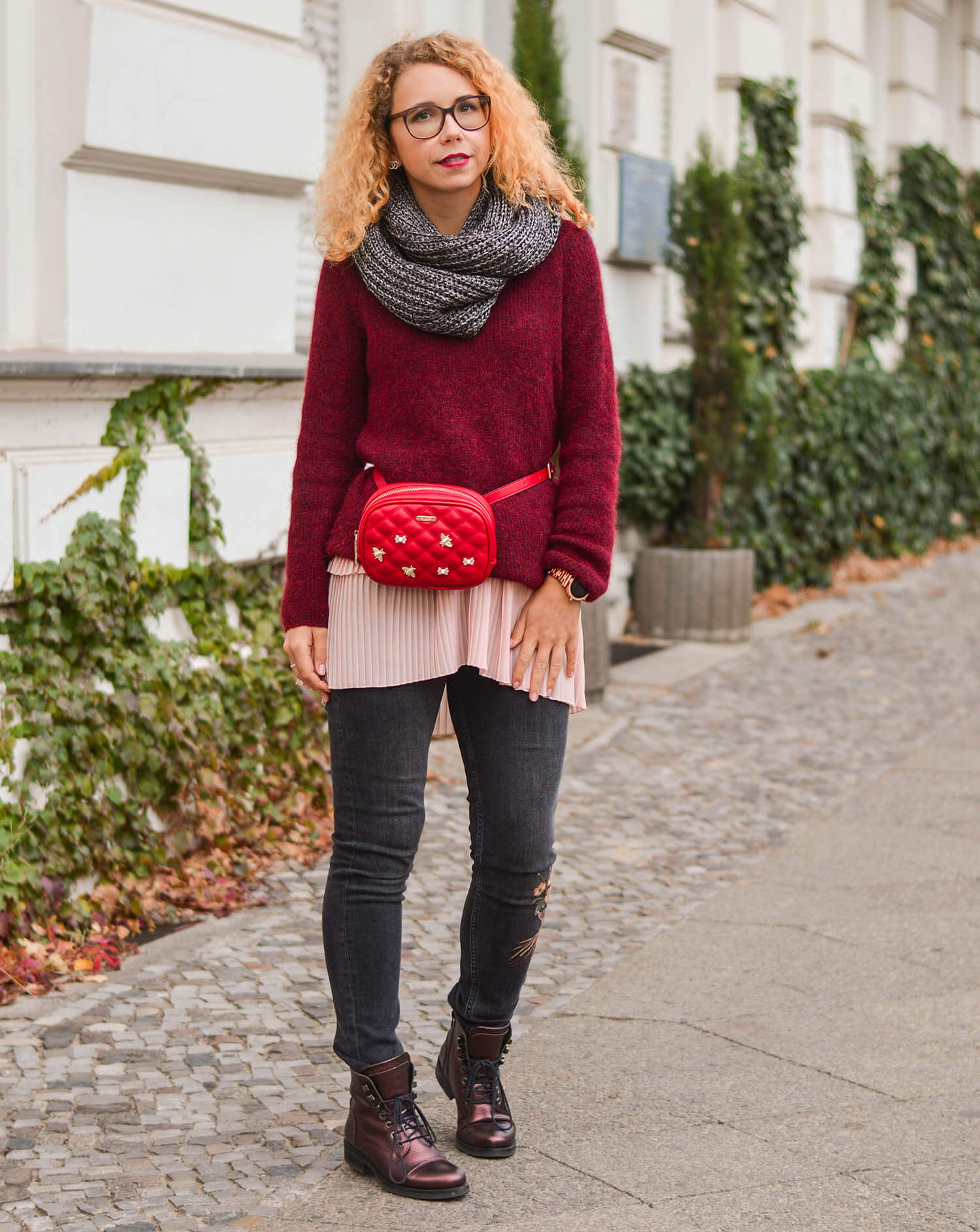 Das erste Outfit aus Berlin! Bei schönstem, sonnigen Herbstwetter habe ich mich für ein bequemes Layering Outfit entschieden. Und für ein Accessoire, an dem sich die Geister scheiden…
Layering Look und Bauchtasche
Um tagsüber auf eine Jacke verzichten zu können, habe ich auf Layering gesetzt, also verschieden Schichten übereinander getragen. Das hält gleichzeitig warm und ist auch unter Fashion-Aspekten ein Hingucker. Für den Lagenlook eignet sich die lange Plisseebluse von Zara einfach ideal! Ich habe sie in Weiß und in diesem Roséton hier. Sollte sie noch einmalig Schwarz oder Bordeauxrot in den Shop kommen, greife ich vielleicht sogar noch ein drittes Mal zu. Schon im Frühjahr und Sommer war sie mein ständiger Begleiter, und jetzt hat sie ihren Auftritt unter kurzen Strickpullis, sodass das Plissee unten schön rausschaut.
Ich bin hier in einer Farbfamilie geblieben und habe über die Bluse einen bordeauxroten Pulli, Jeans mit rosafarbener Stickerei und bronzefarbene Metallic-Boots kombiniert. Kräftiger Farbklecks ist die Bauchtasche, die ohnehin nach wie vor sicher nicht jedermanns Sache ist. Ich liebe sie und gerade fürs Sightseeing und Bummeln durch die Stadt ist sie einfach unheimlich praktisch!
Ich wünsche euch ein fantastisches Wochenende! Tragt ihr auch so gerne Layering Looks?
Sweater:
Blouse: Zara
Pants: H&M
Boots: Manfield
Bag: Dune London
Shop my Look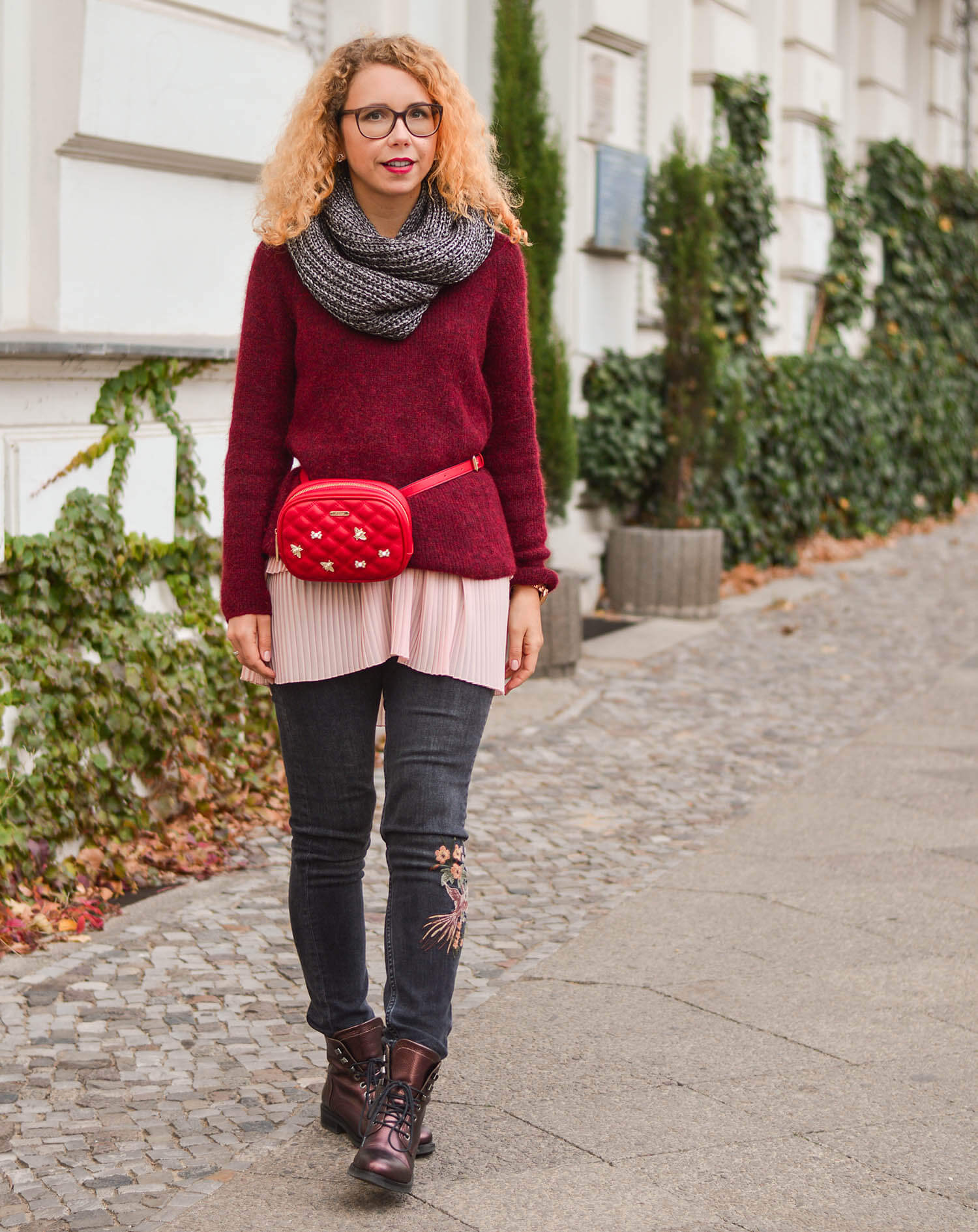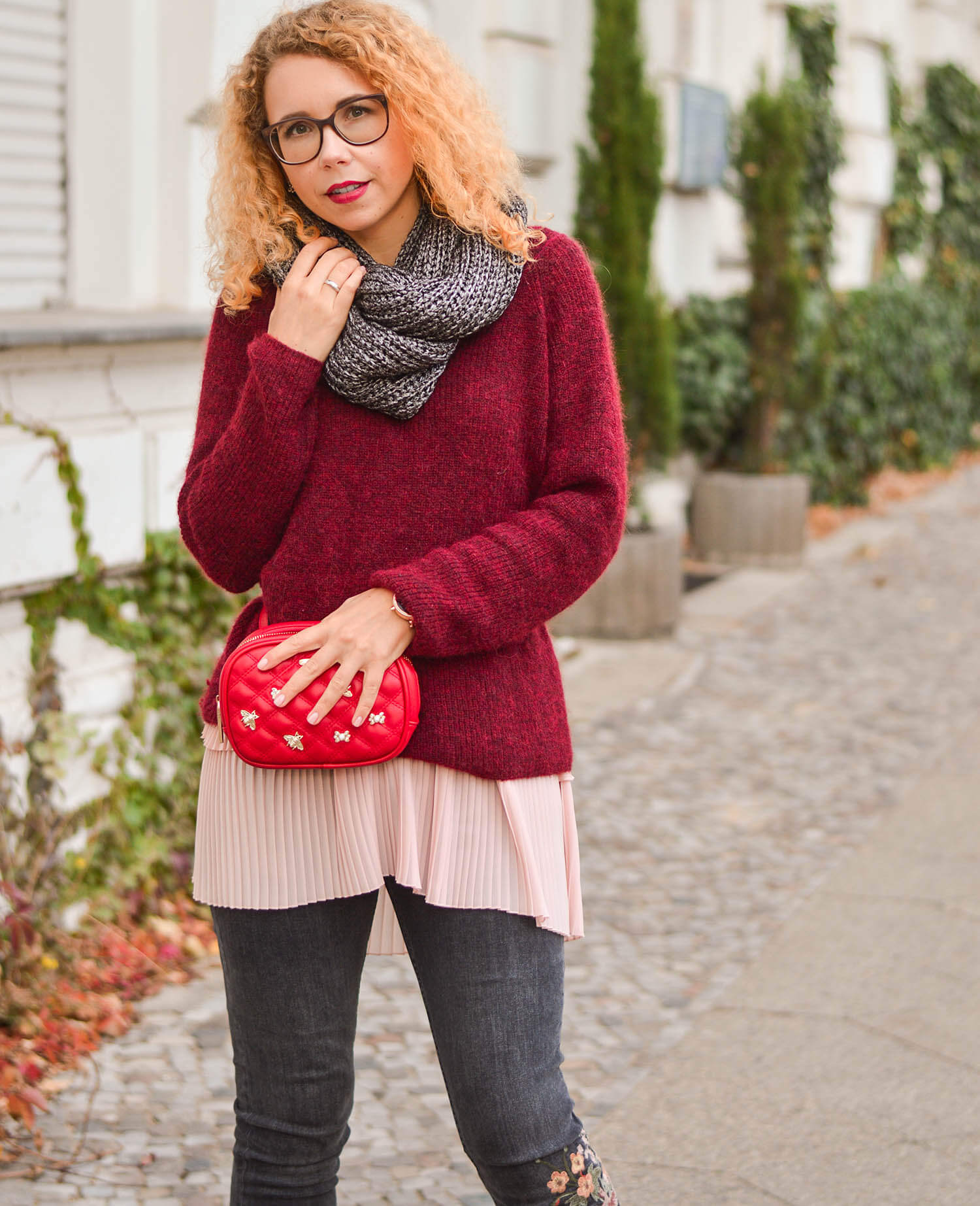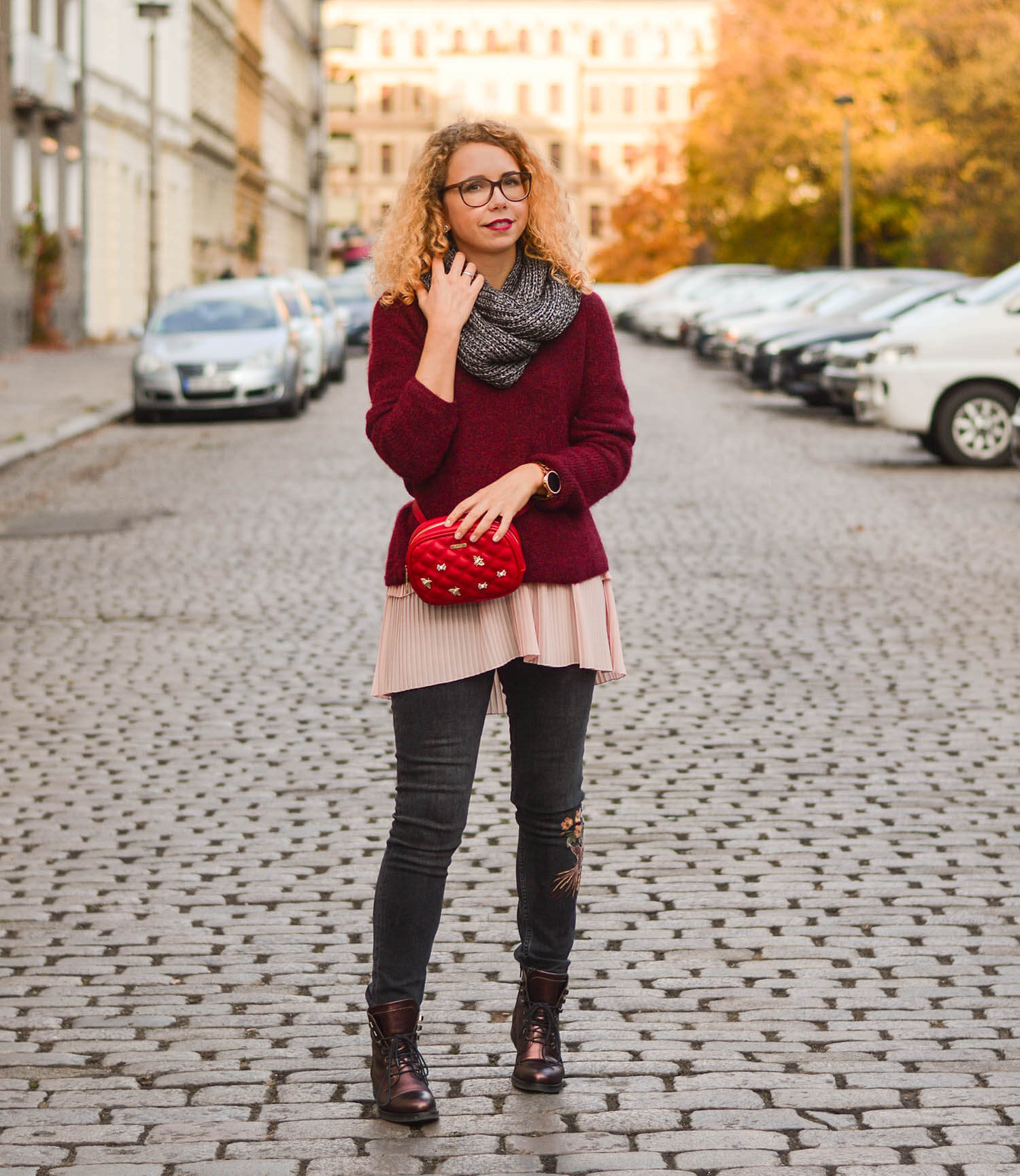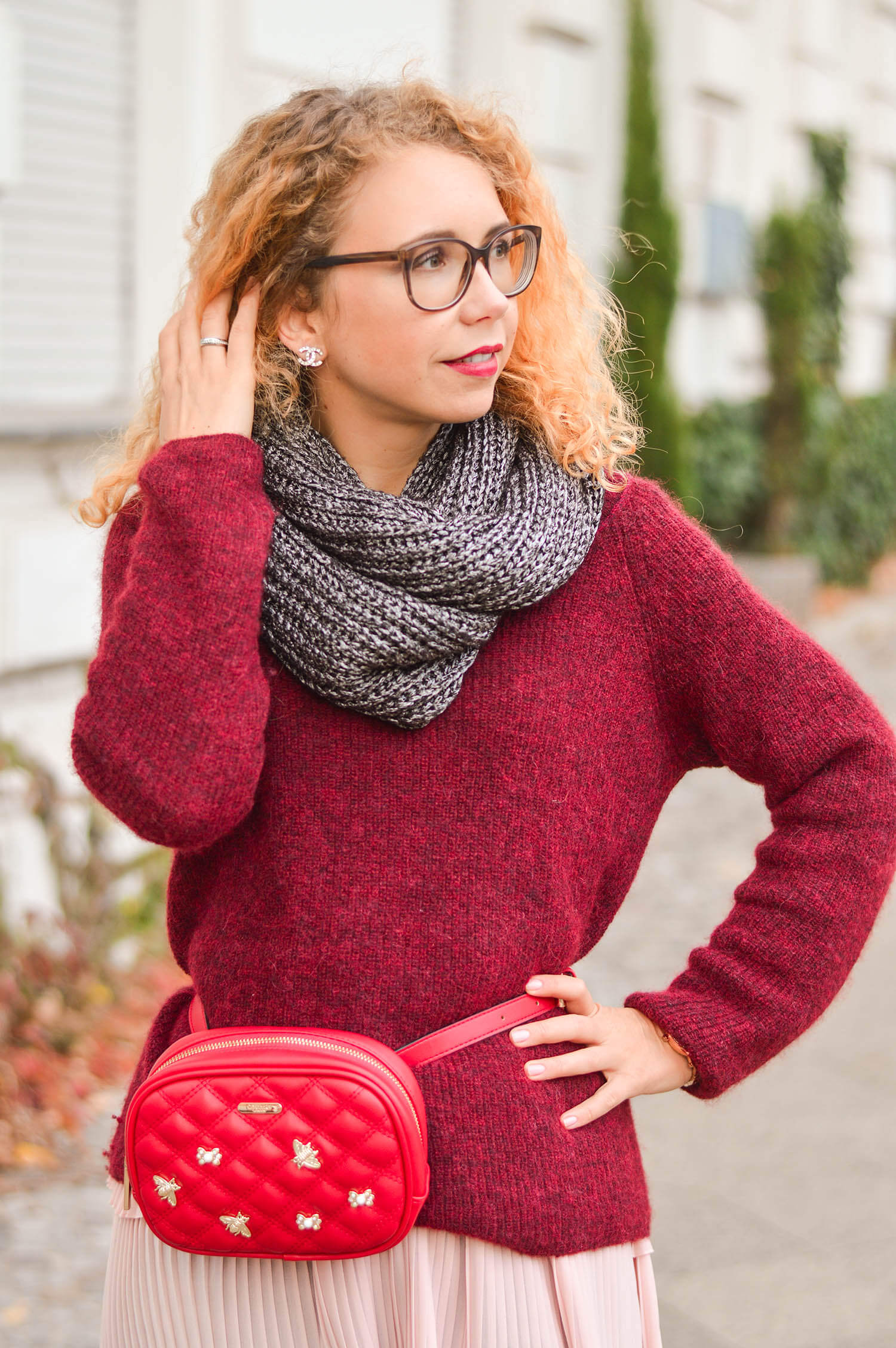 ---
The first outfit from Berlin! In beautiful, sunny autumn weather I decided for a comfortable layering outfit. And for an accessory that divorces the minds…
Layering look and belt bag
In order to be able to go without a jacket during the day, I used layering, i.e. wearing different layers on top of each other. This keeps you warm at the same time and is also an eye-catcher from a fashion point of view. The long pleated blouse from Zara is ideal for the layered look! I got it in white and in this rosé tone here. If it should come to the shop once more in black or bordeaux red, I might even take it a third time. Already in spring and summer it was my constant companion, and now it has its appearance under short knitted sweaters, so that the plissee looks out below beautifully.
I stayed here in a color family and combined the blouse with a bordeaux red sweater, jeans with rose embroidery and bronze-colored metallic boots. A strong color blob is the belt bag, which is still not everyone's cup of tea anyway. I love it and especially for sightseeing and strolling through the city it is incredibly practical!
I wish you a fantastic weekend! Do you also like to wear layering looks?