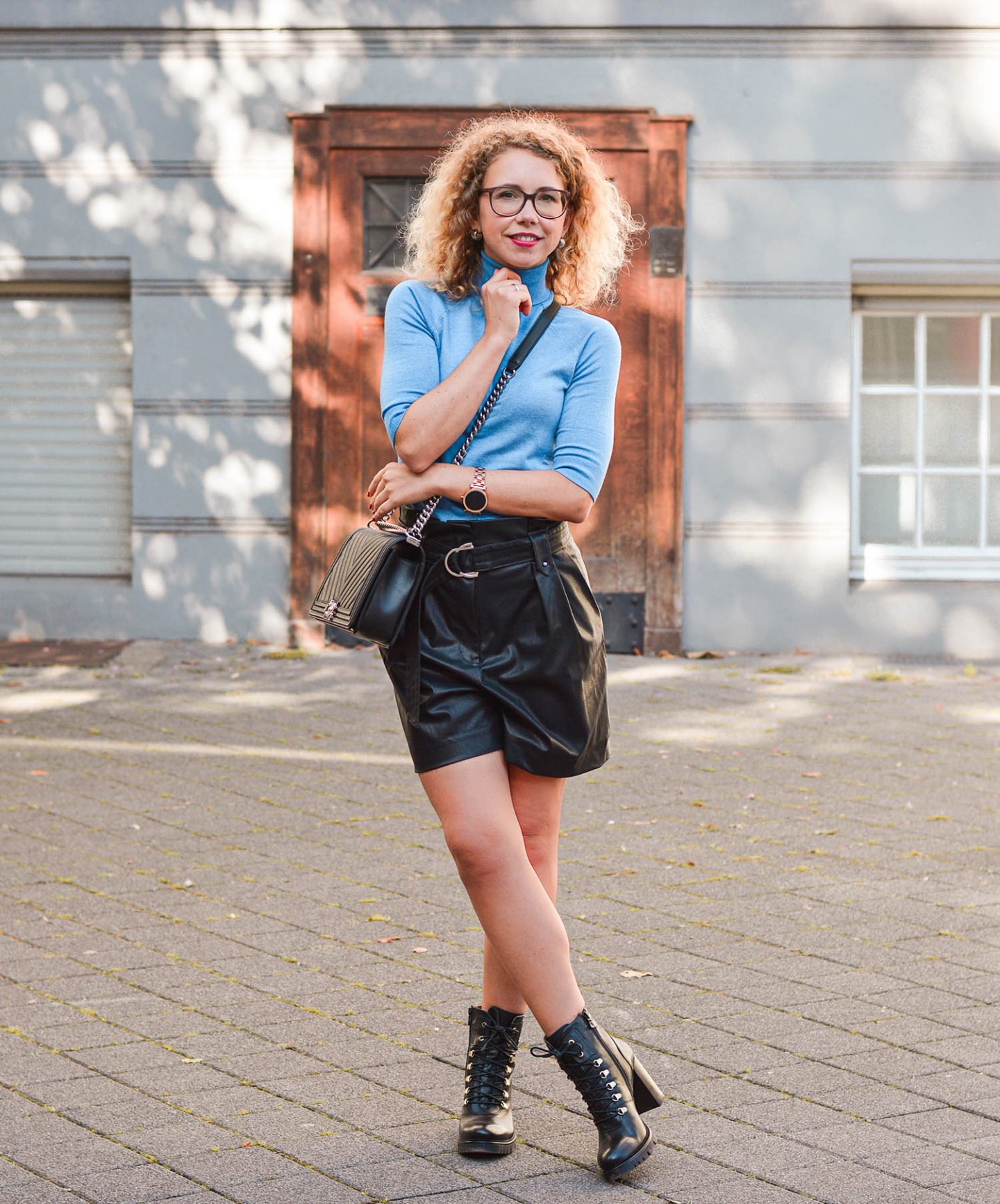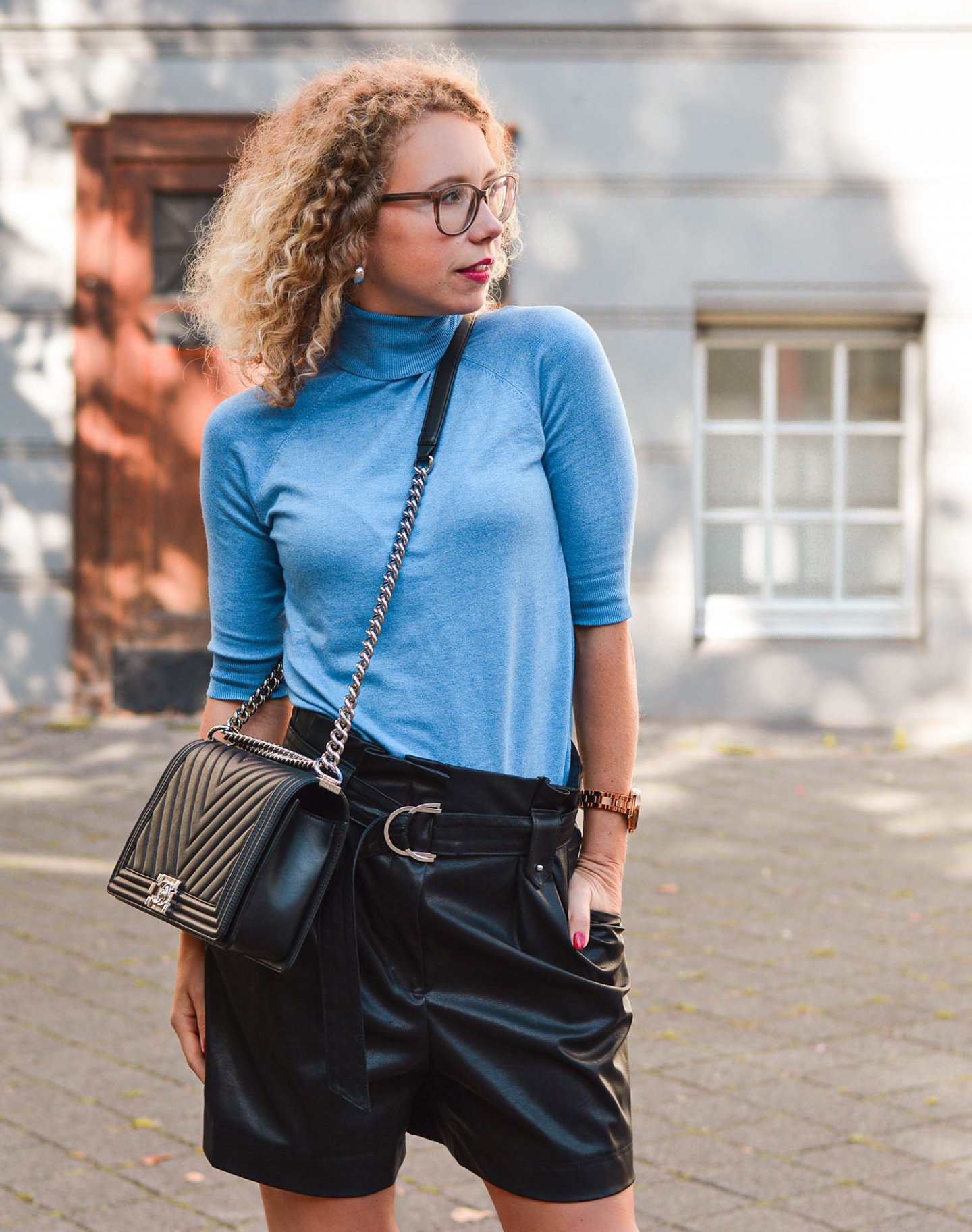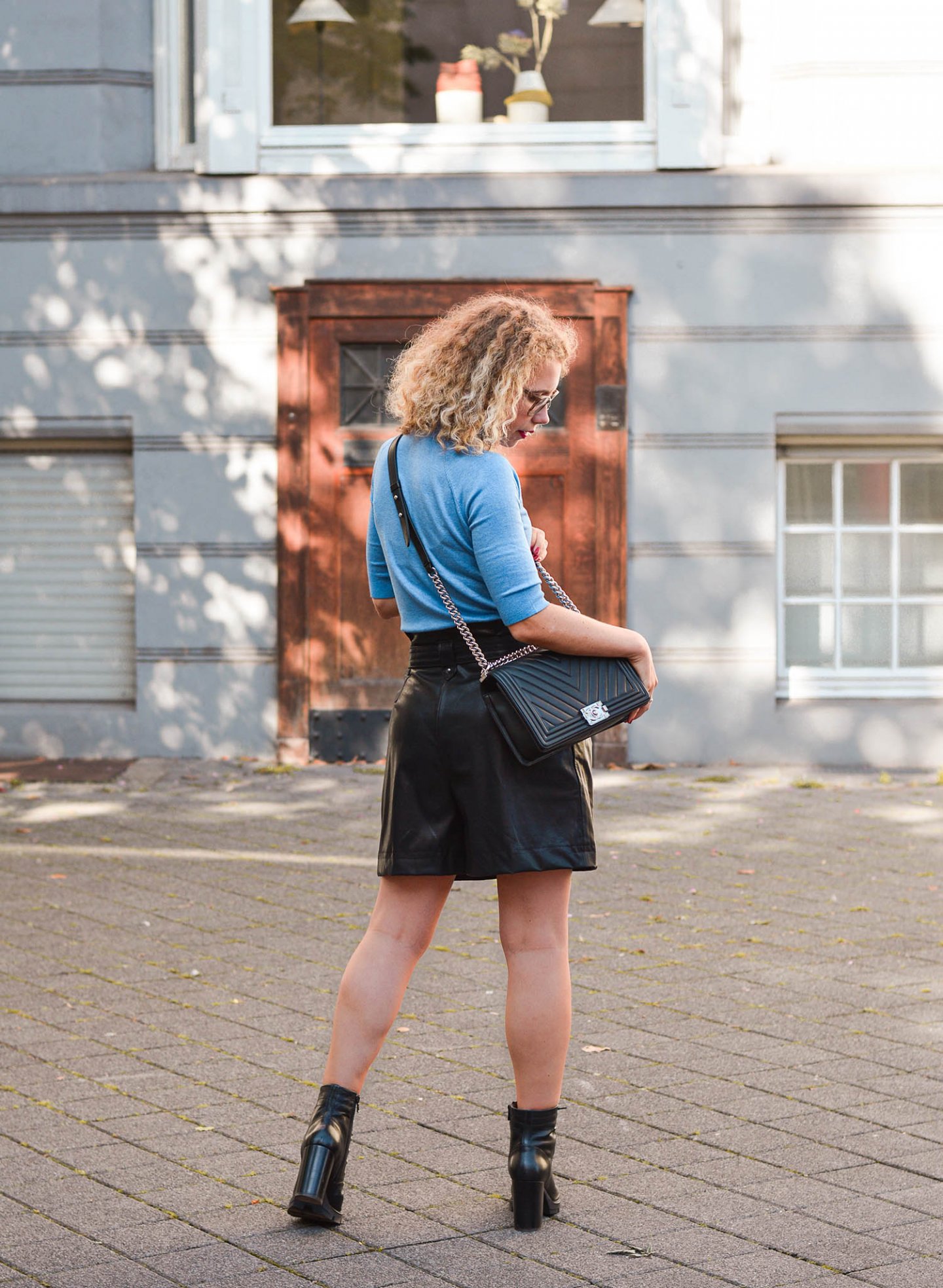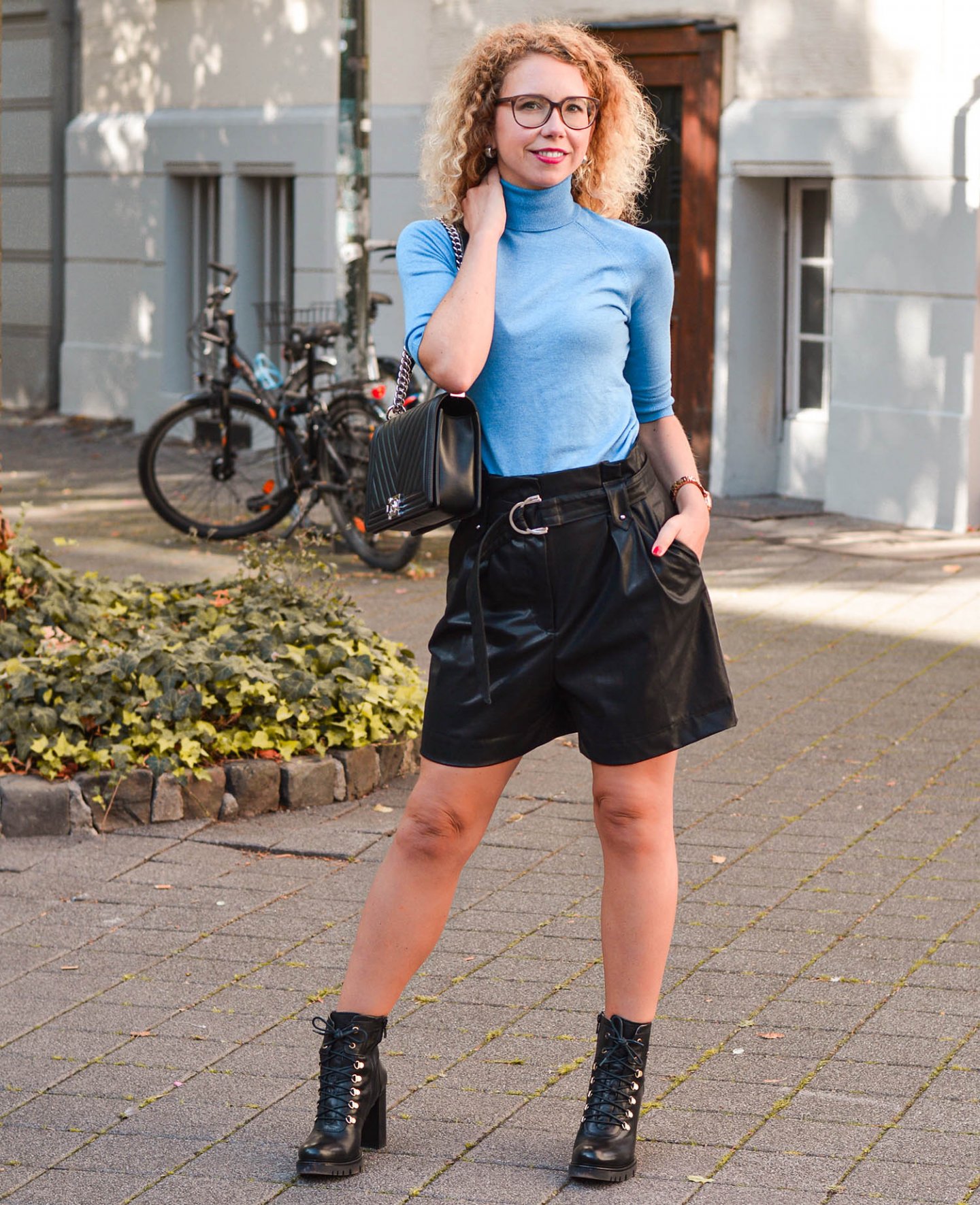 enthält Affiliate Links

Ok, wo ist das Wochenende schon wieder geblieben? Zur Feier des Montags (haha) zaubere ich ein neues Outfit hervor. Mit Rollkragenpullover und Ledershorts für milde Herbsttage. In der Hoffnung, dass der goldene Oktober sich doch nochmal zeigt in den nächsten Tagen und Wochen…
Rollkragenpullover und Ledershorts – Neue Herbst Uniform
Wisst ihr, was ich an Rollkragenpullovern so liebe? Dass sie so vielseitig sind! Unter einem Blazer und mit Mantel drüber hat man den perfekten Businesslook für kühle Tage. Die Kombi Rollkragenpullover und Ledershorts hingegen ergibt ein cooles Freizeitoutfit, mit dem man tagsüber sowie auch abends für einen spontanen Bar-Besuch noch gut angezogen ist.

An meinem neuen Rolli liebe ich besonders den weichen, nicht zu dicken Stoff, die kurzen Arme (gerade unter einem Blazer kommt man damit nicht so schnell ins Schwitzen) und natürlich die tolle blaue Farbe. Es ist ein klassischer "Unterzieh-Rolli", der sich wie hier aber auch solo ganz hervorragend macht.

Der Blauton harmoniert super mit klassischem Schwarz, sodass ich den Rest des Outfits dementsprechend gewählt habe. Beige, Grau und Weiß wären aber ebenfalls schöne Gefährten. Die Fake Ledershorts sind auch neu und wie der Rollkragenpulli von Zara. Sie sind etwas länger als meine bisherigen und haben einen coolen Gürtel.

Um dem Outfit noch ein wenig mehr "Power" zu verleihen, trage ich dazu Combat Boots mit Bergsteigerschnürung. Diese sind zwar recht hoch, durch den breiten Absatz und die derbe Sohle aber dennoch bequem und robust.
Shop my Look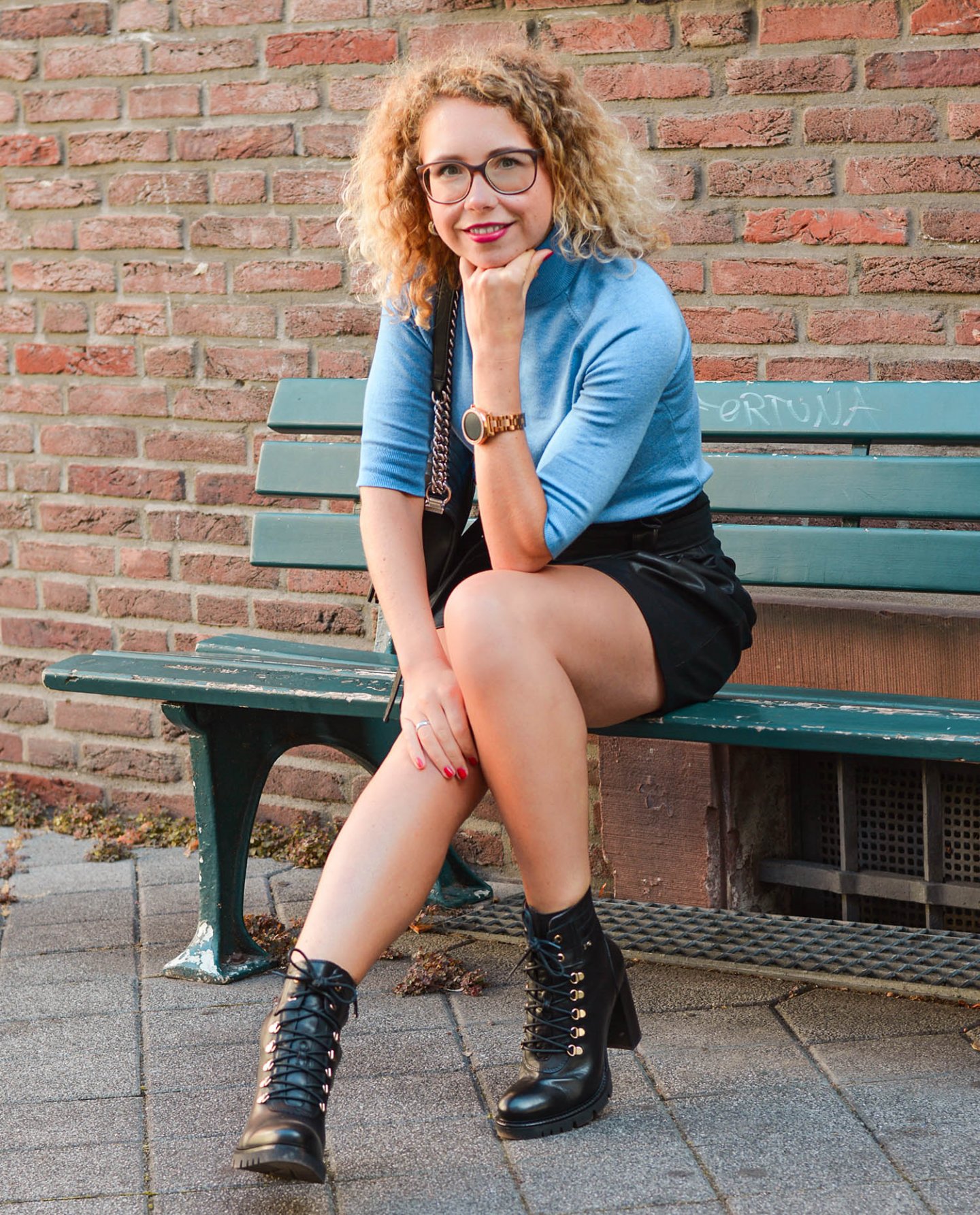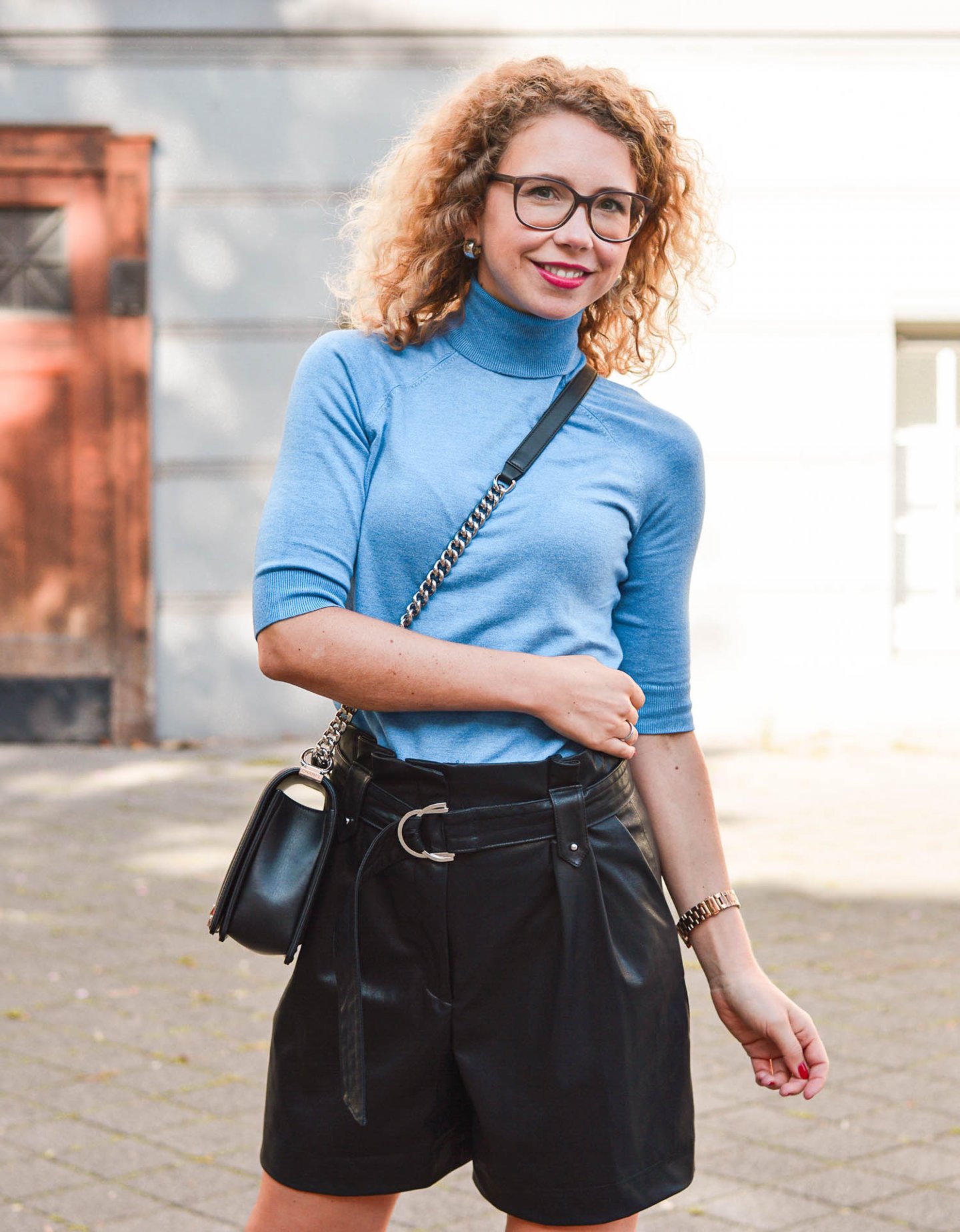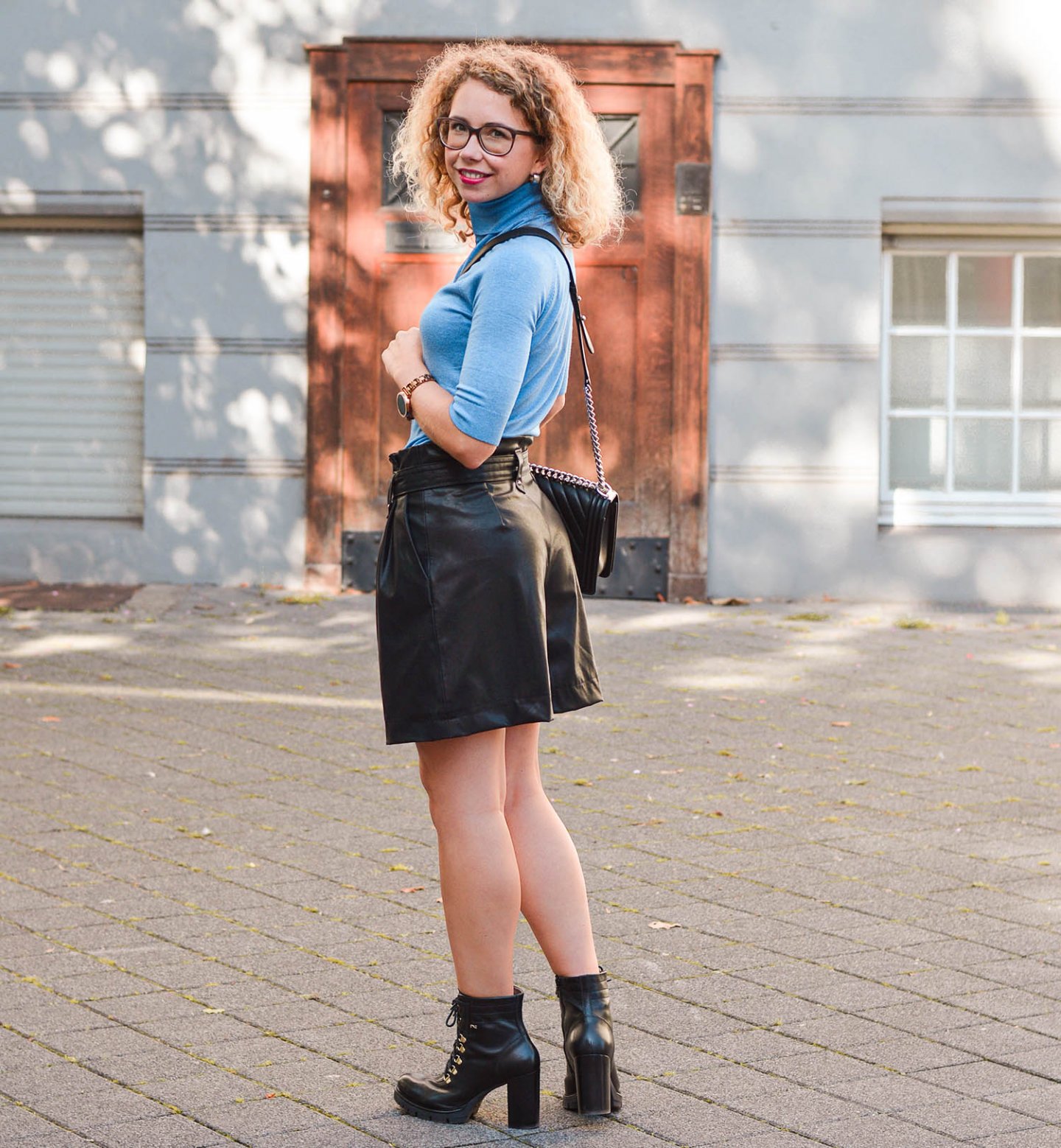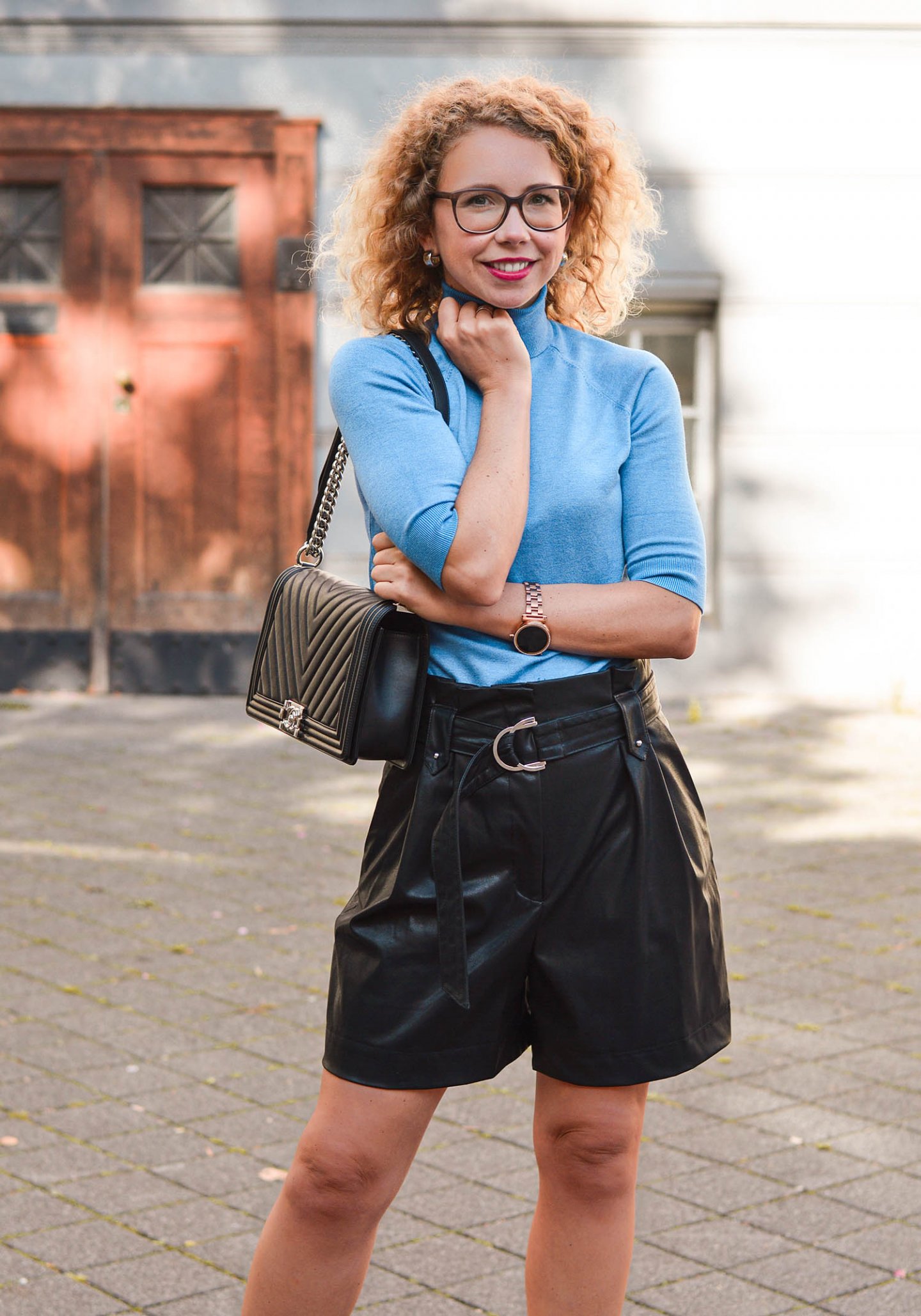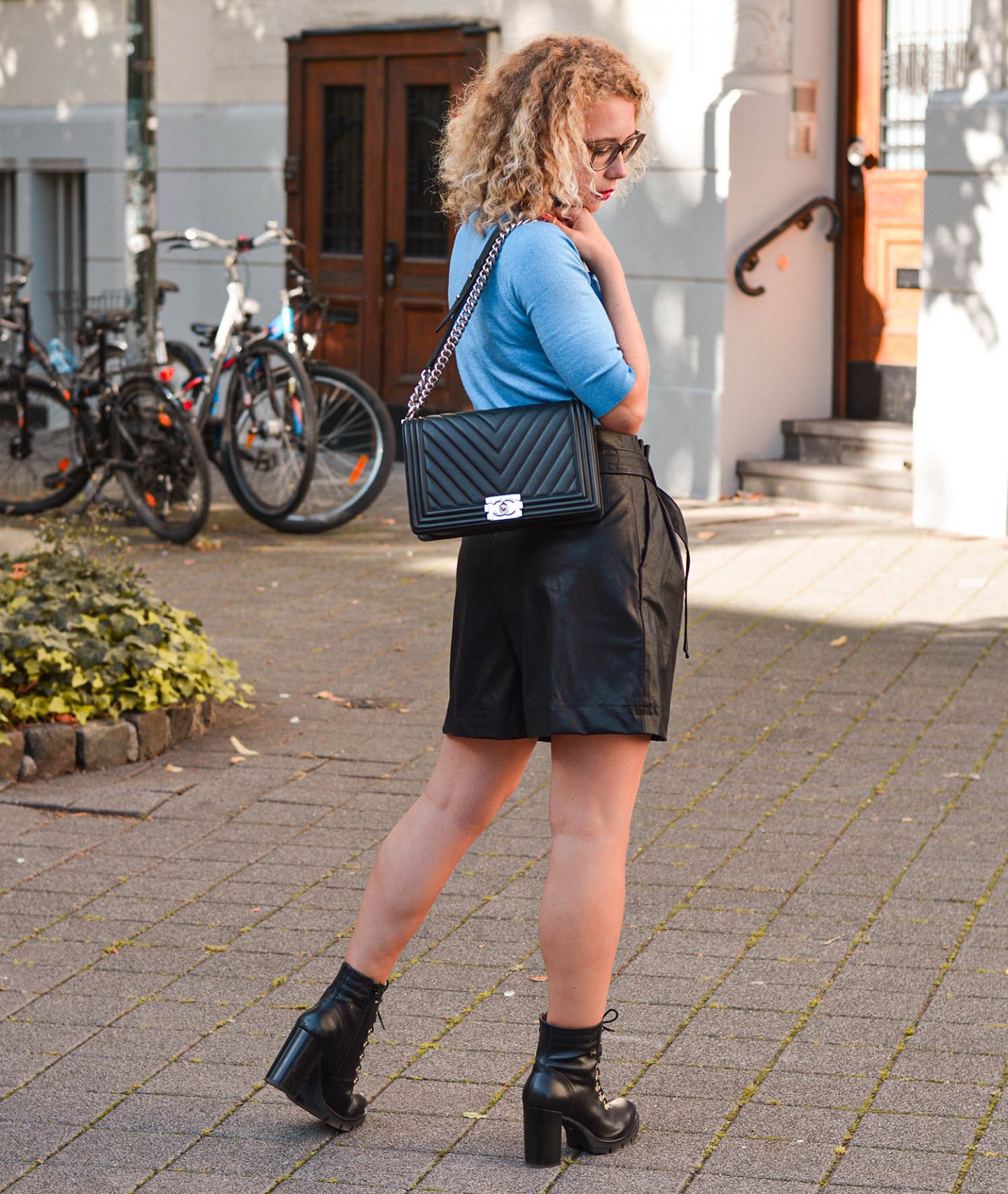 Okay, where's the weekend again? To celebrate Monday (haha) I conjure up a new outfit. With turtleneck sweater and leather shorts for mild autumn days, hoping that the golden October will show itself again in the next weeks…
Turtleneck Sweater and Leather Shorts – New Autumn Uniform
You know what I love about a turtleneck sweater? That it is so versatile! Under a blazer and with a coat over it you have the perfect business look for chilly days. The combo turtleneck sweater and leather shorts, on the other hand, give you a cool casual look that makes you dress well even in a bar in the evening.

On my new turtleneck I especially love the soft, not too thick fabric, the short arms (especially under a blazer you don't sweat so fast) and of course the great blue color.

The blue shade harmonizes super with classic black – beige and white would also be nice companions – so I chose the rest of the outfit accordingly. The fake leather shorts are also new and from Zara like the turtleneck sweater. They are a bit longer than my previous ones and have a cool belt.

To give the outfit a little more "power", I wear it with combat boots with mountaineer lacing. They are quite high, but due to the wide heel and the rough sole they are still comfortable and robust.