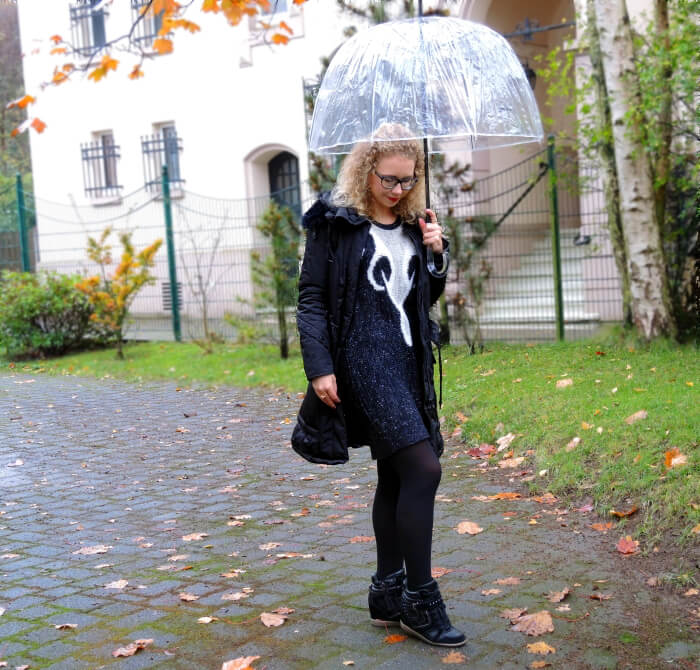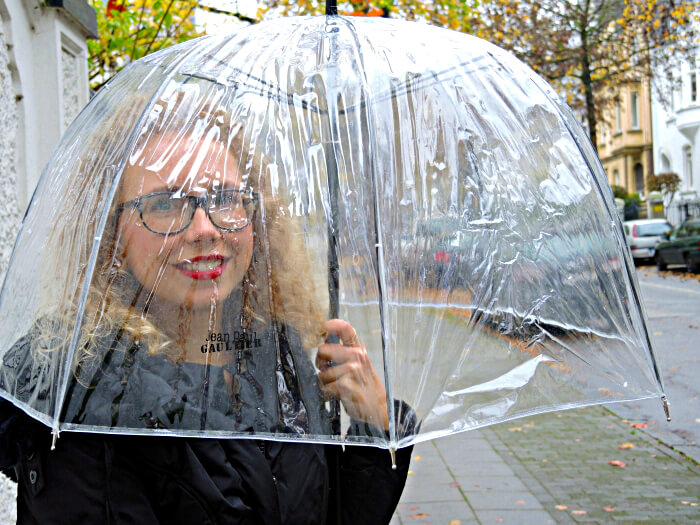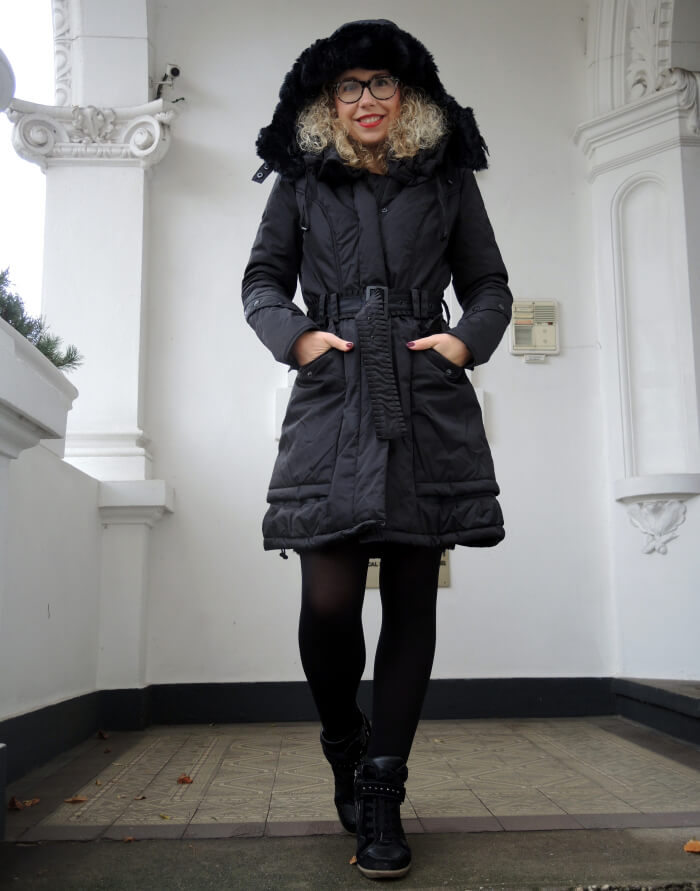 Shop my look:
Wie bereits mitgeteilt, habe ich vor ein paar Wochen meine Wintersachen wieder rausgeholt, und dabei drufte natürlich auch mein Wellensteyn-Mantel nicht fehlen. Ich habe ihn mir im letzten Herbst zugelegt, und musste schon ganz schön schlucken, als es an die Kasse ging. Letztlich habe ich den Kauf aber nie bereut, denn Optik, Qualität, Details und Funktionalität stimmen einfach. Der Mantel wärmt unfassbar gut, aber trotzdem gerate ich damit in warmen Geschäften oder überhitzten Zügen nicht so schnell in Schwitzen. Zudem finde ich, dass mein Modell "Venezia" mit dem gerüschten Taillengürtel, der ausgestellten Form sowie der flauschigen, abnehmbaren Webpelz-Kapuze sehr feminin und elegant daherkommt. Verspielt ist auch der große, abgerundete Kragen, der mit Hilfe von Bändchen individuell gerafft und hochgestellt werden kann, und auch der Saum ist mit einem Kordelzug raffbar. Sehr hübsch ist auch das Innenfutter, das ich euch demnächst unbedingt nochmal genau zeigen muss. Unter dem Mantel trage ich ein Strickkleid von Oasis und an den Füßen bequeme und wunderbar warme Keil-Sneaker von Tamaris. Die durften vor zwei Jahren gleich in zwei Farbkombinationen bei mir einziehen.
Während des Shooting an einem regnerischen Novembersonntag hatte ich einen ganz persönlichen Mary Poppins-Moment. ;-)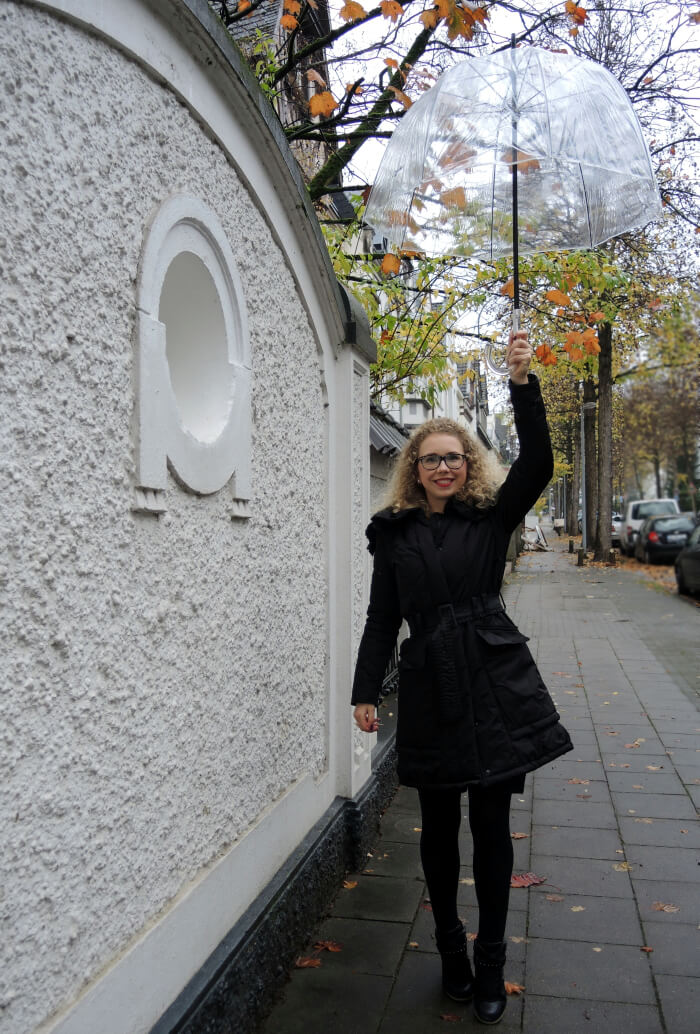 Der transparente Regenschirm von Jean Paul Gaultier  war ein Geburtstagsgeschenk und verschönert mir seitdem jeden noch so trüben Regentag. Ihr findet ihn sowie viele weitere transparente Modelle zum Beispiel bei Regenschirmkontor.
Welche Jacken wärmen euch im Winter? Und was haltet ihr von transparenten Regenschirmen?
---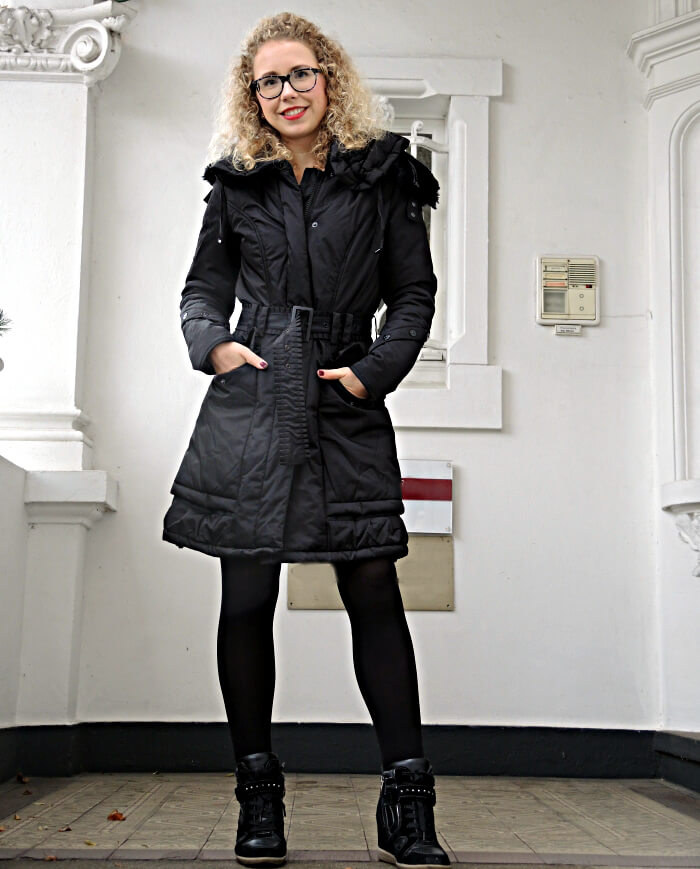 As I already told you I brought out my winter clothes the other day and among these was my coat from Wellensteyn, too. I shopped it last fall and never regretted the puchase despite the high price. Look, quality, details and functionality are just convincing. The coat keeps me warm, but I don't start to sweat while standing in overheated trains or shops. In addition to that I think my model "Venezia" with the furbelowed belt, the A-line-cut and the fluffy removable fake fur hood is very feminine and elegant. I also love the rounded collar which can be individually ruffled and the pretty inner lining which I have to show you another time. Underneath the coat I am wearing a knit dress from Oasis plus my cosily warm wedge sneakers from Tamaris. These ones I brought the year before last in two colourways.
During the shooting on a rainy Sunday in November I felt like Mary Poppins. ;-)
The transparent umbrella from Jean Paul Gaultier was a birthday gift and poshes every rainy day up since then. This one as well as many other clear versions are gettable at Regenschirmkontor for example.
Which jackets are keeping you warm in wintertime? And what are your thoughts about transparent umbrellas?