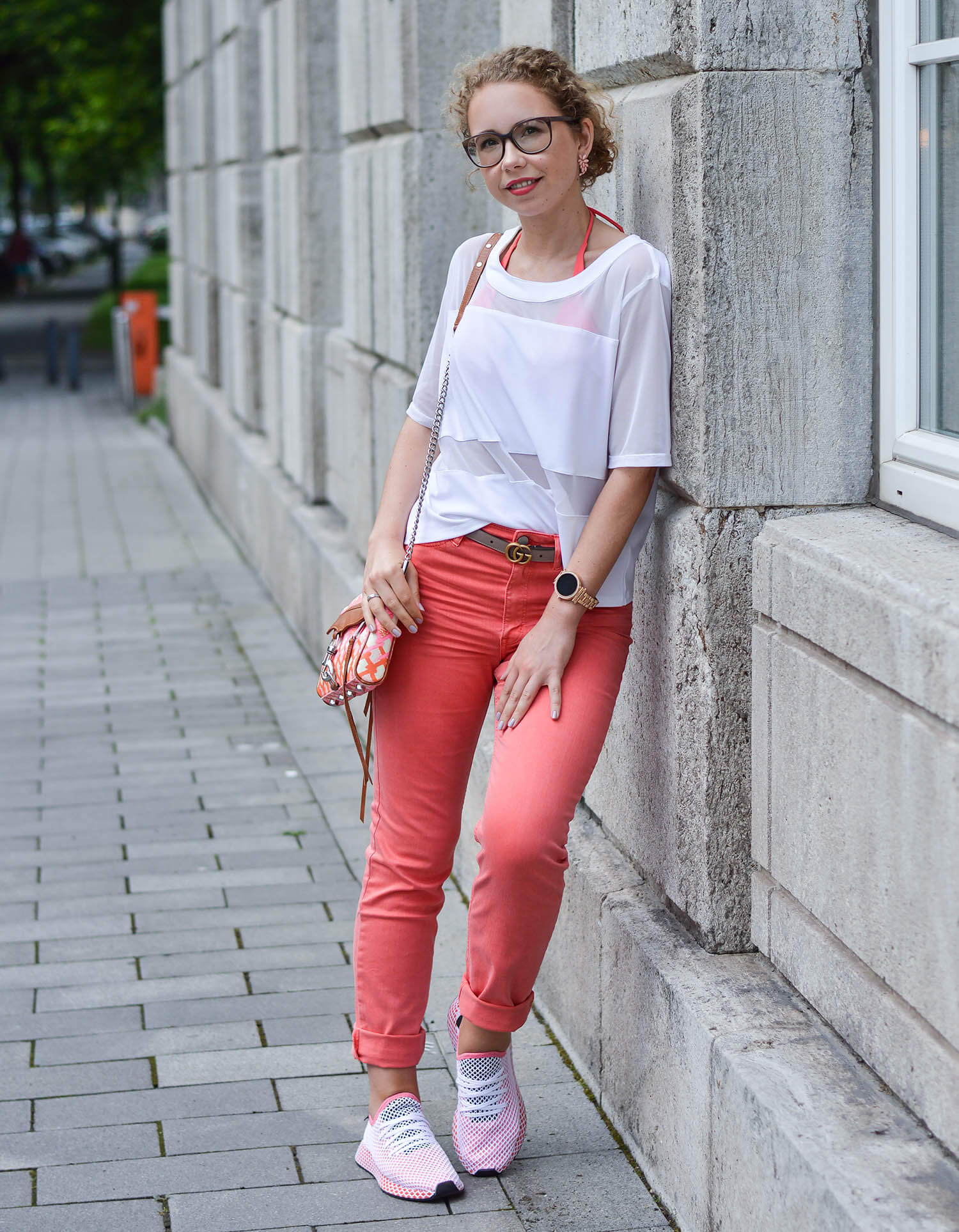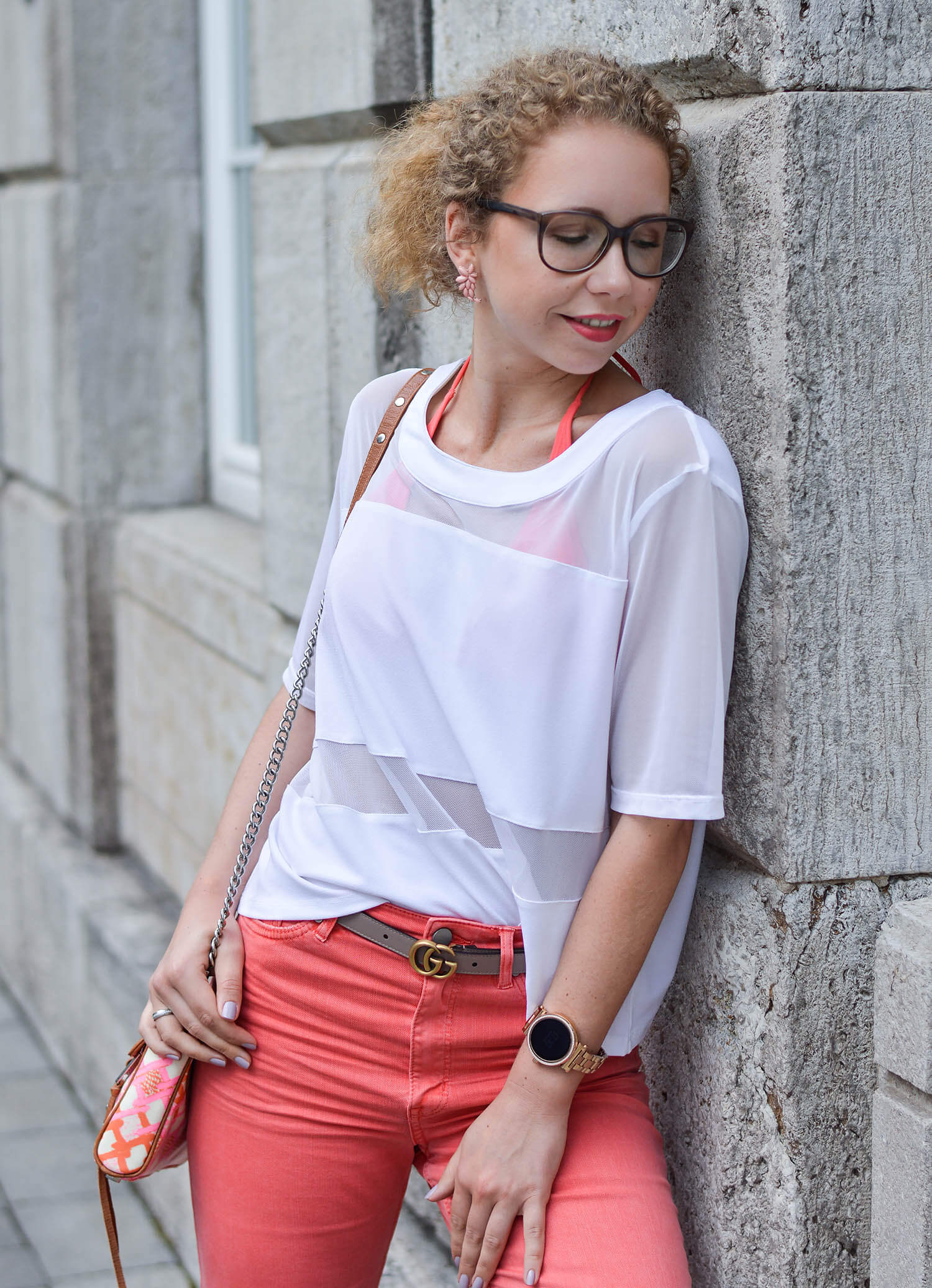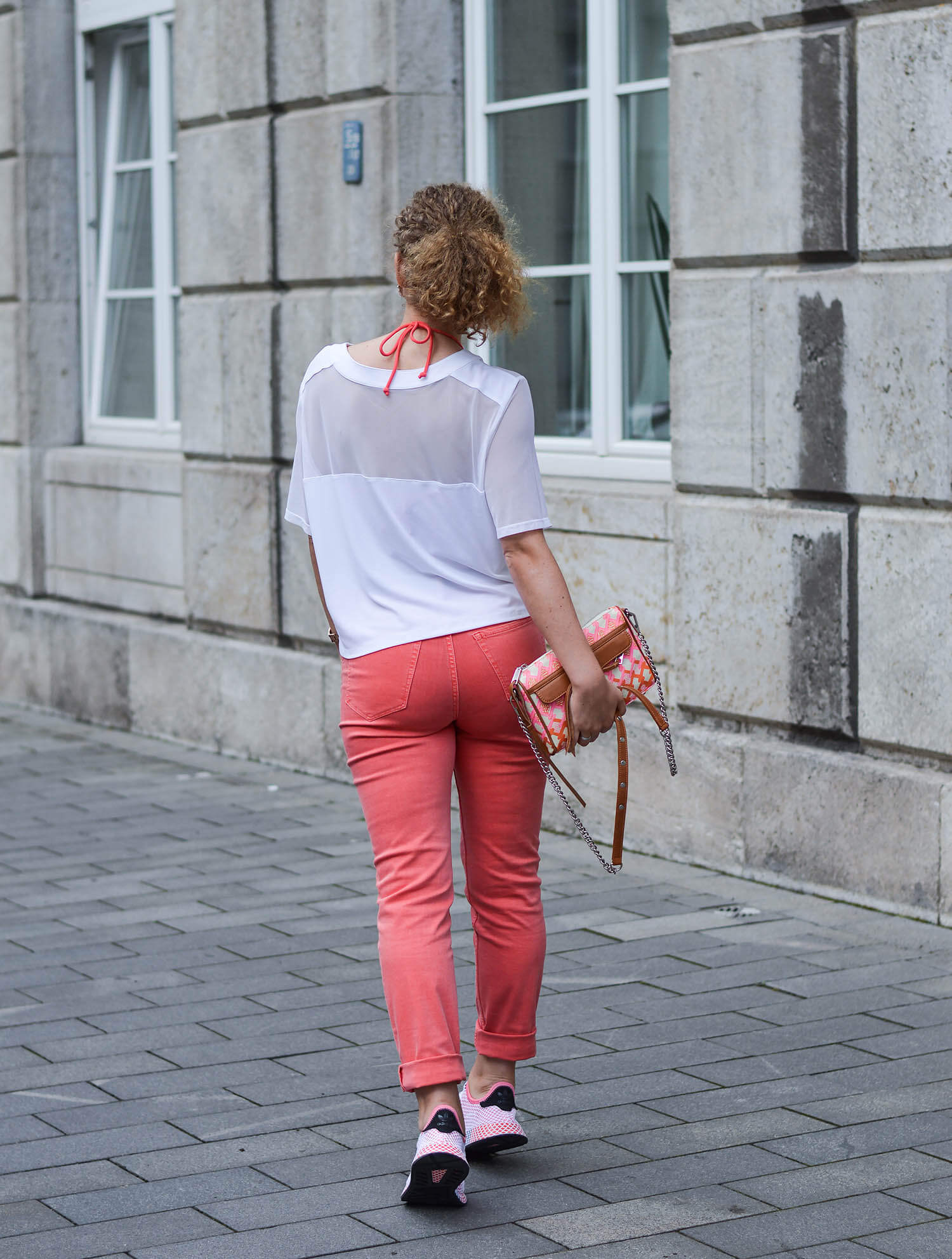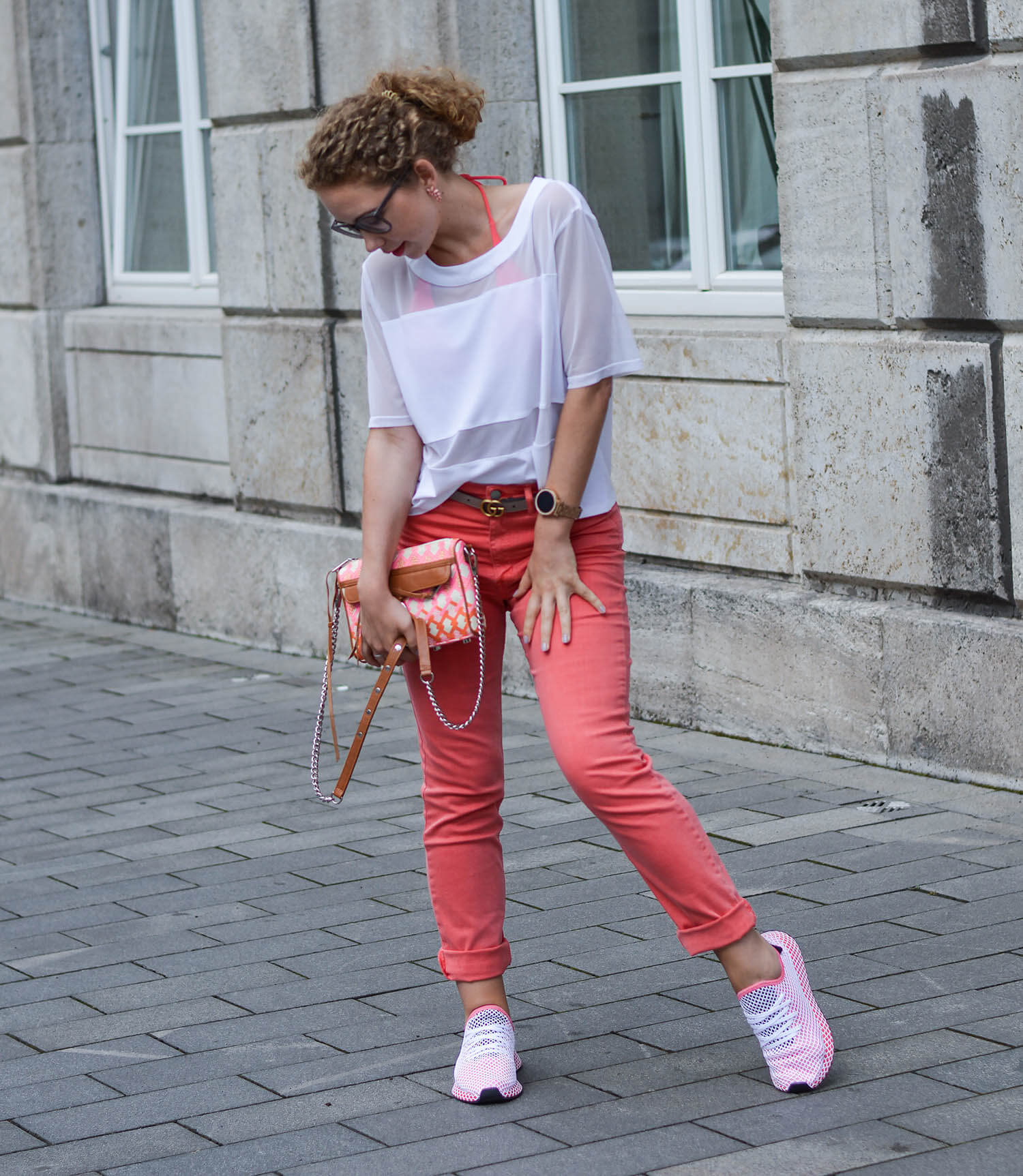 Heute wird's sportlich! Ich zeige euch das erste Outfit mit meinem neuen schmalen Gucci-Gürtel, den ich vom Hubby zum Geburtstag bekommen habe. Außerdem trage ich meine brandneuen Adidas Deerupt Runner, an denen sich wohl die Geister scheiden…
Adidas Deerupt – man liebt sie oder man hasst sie
Ich habe in meinem Umfeld bisher nur zwei Reaktionen auf die neuen Sneaker kennengelernt: Liebe oder Hass! Gut, Hass klingt jetzt wirklich ein bisschen hart, aber es ist wirklich so, dass man sie entweder klasse findet, oder so gar nicht mag. Ich fand sie von Anfang an toll, meine Begeisterung wuchs jedoch, als ich sie live gesehen habe und mir bestätigt wurde, wie unglaublich bequem sie sind.
Als dann kürzlich eine Rabattaktion bei Sidestep lief und der Hubby uns die Sneaker – ja, er hat sie auch, nur in einer anderen Farbkombi – zu einem Schnäppchenpreis besorgt hat, konnte ich schlecht nein sagen. Sie sind wirklich irre bequem und man kann sie dank einer super gepolsterten Innensohle perfekt barfuß tragen.
Die Kombination
Zufällig passen die Sneaker farblich toll zu meiner korallfarbenen Jeans, die ich kürzlich bei H&M erworben habe. Um den sommerlich-sportlichen Style perfekt zu machen, trage ich dazu ein weißes Mesh-Shirt mit einem Bikinioberteil in Korall dazu sowie meine ebenfalls farblich passende Crossbody Bag von Rebecca Minkoff. Ja, und dann ist da noch der neue Gürtel von Gucci. Mit seinem Taupe-Ton passt er sich einfach prima diversen Farbtönen an, sodass ich ihn zu ganz vielen Hosen tragen kann. Hat der Hubby perfekt ausgesucht! :-)
Wie steht ihr denn zu den Adidas Deerupt Sneakern?
Shirt: Asos
Denim Pants: H&M
Sneaker: Adidas Deerupt Runner
Belt: Gucci
Bag: Rebecca Minkoff
Shop my Look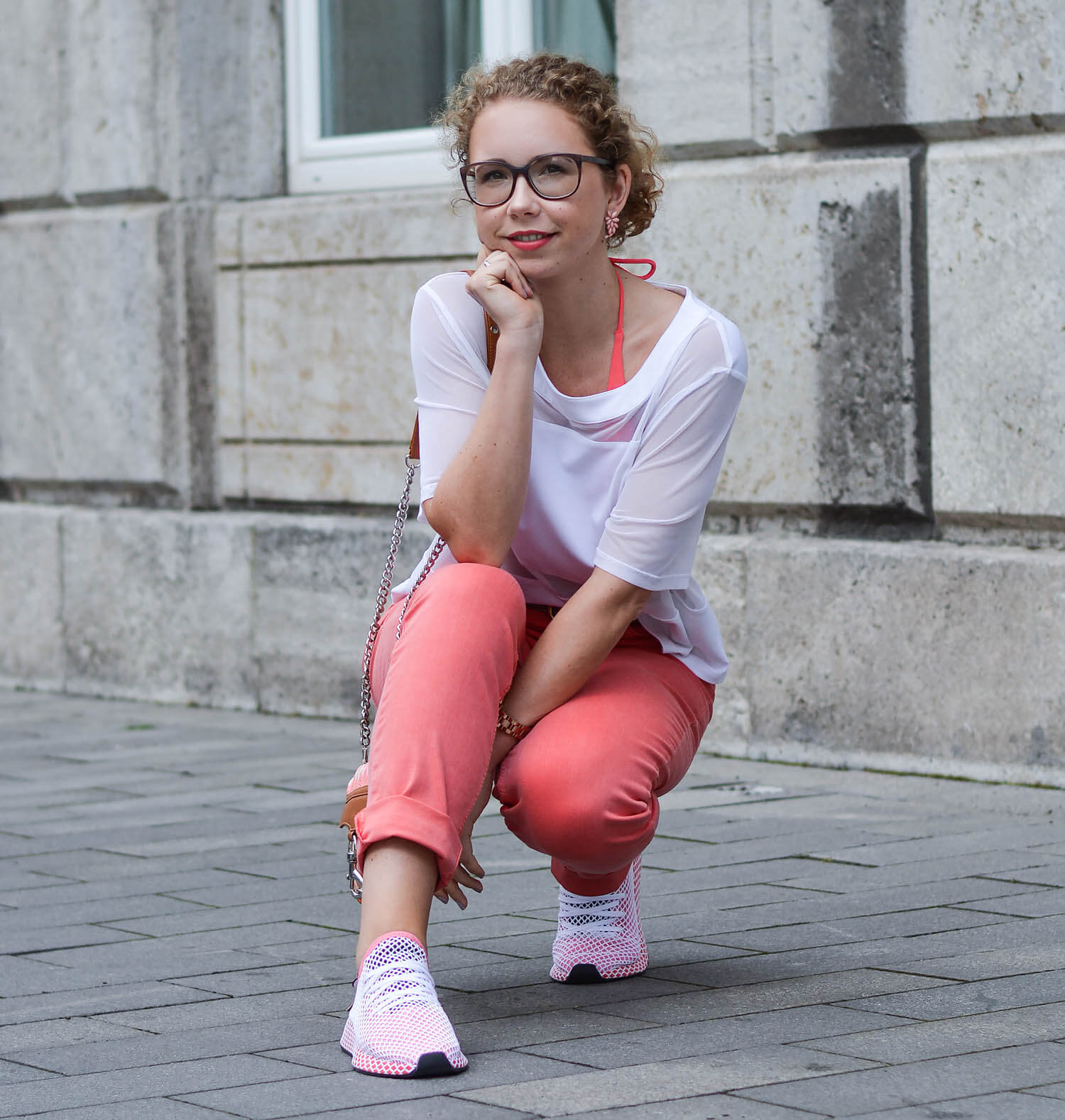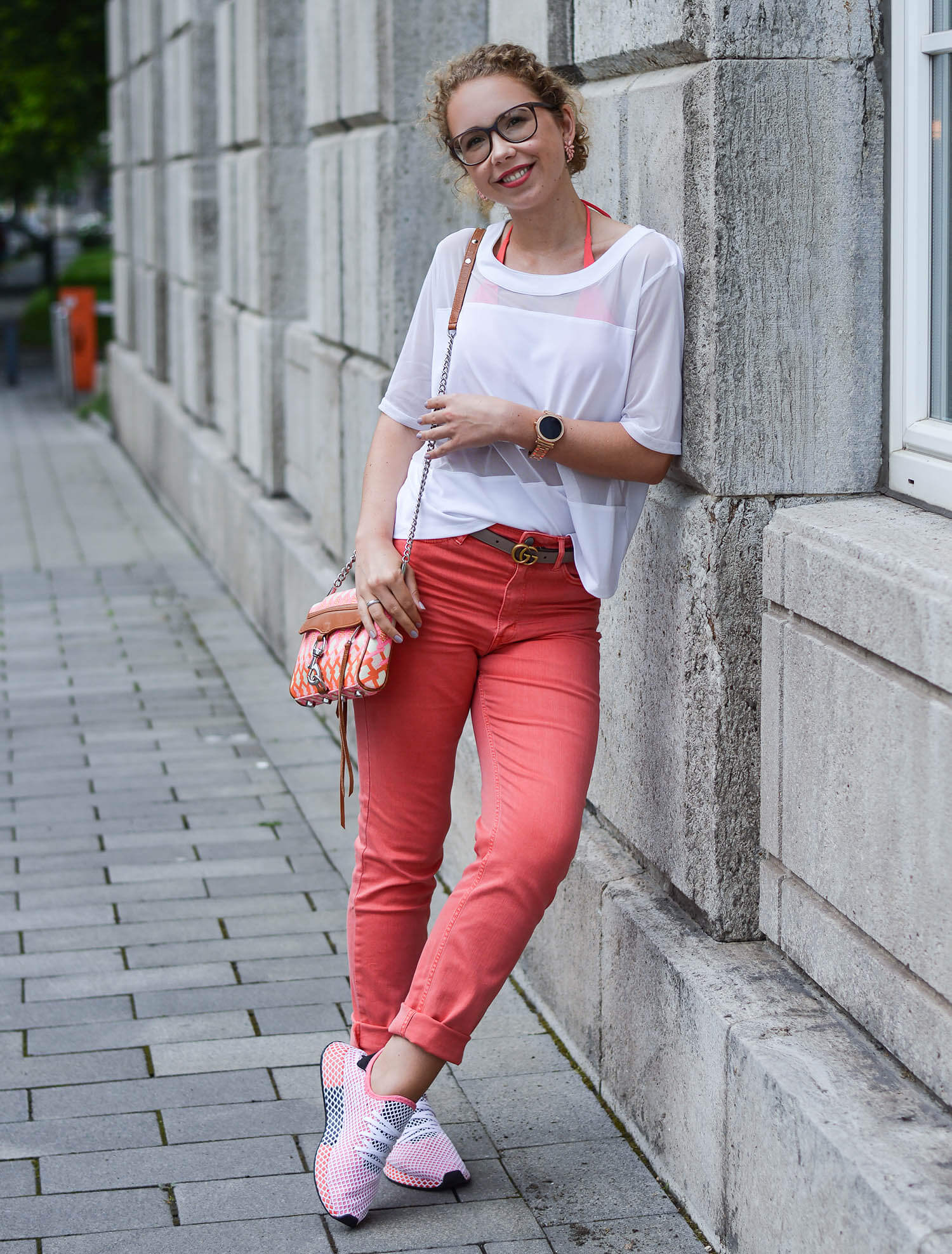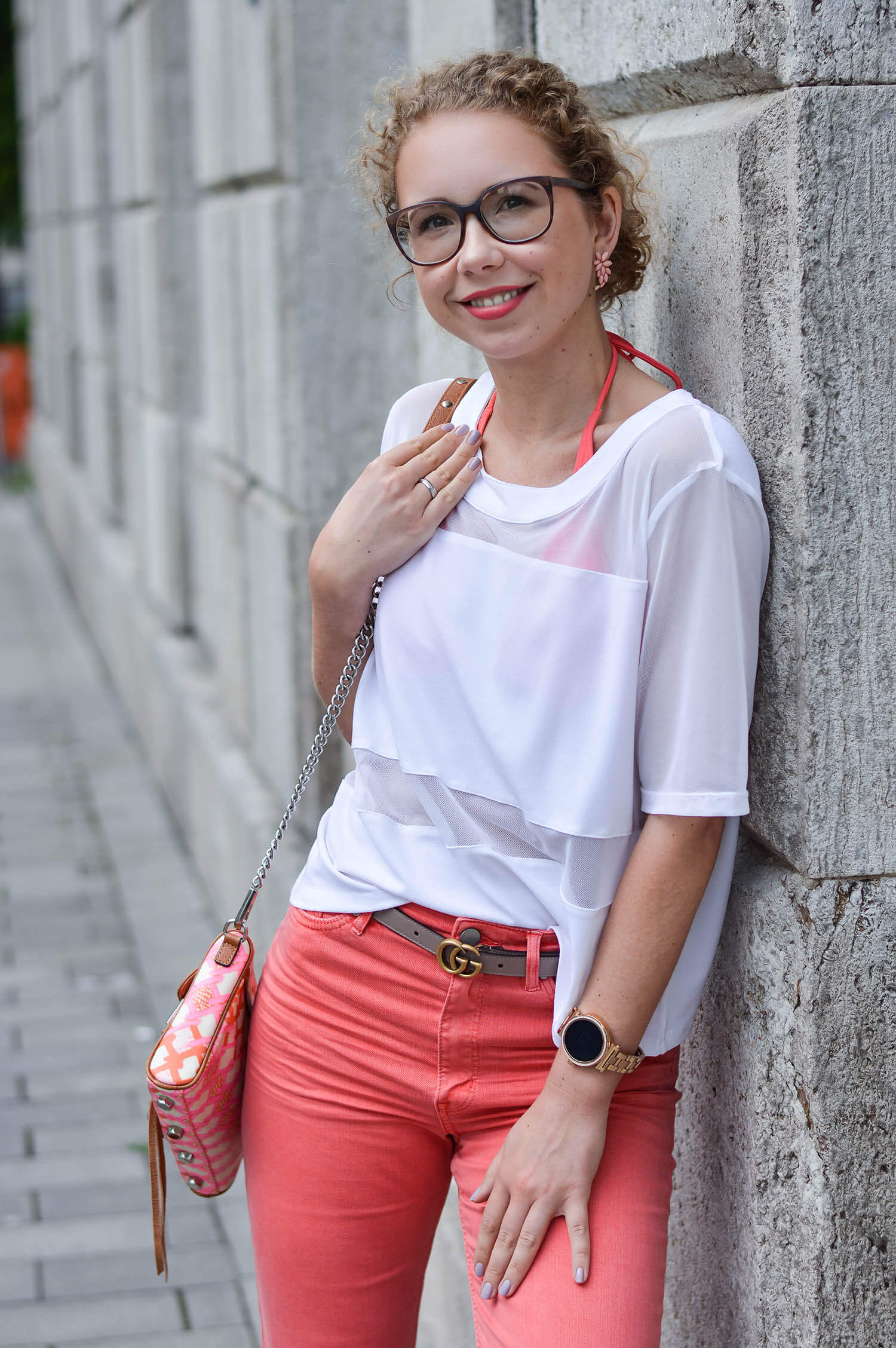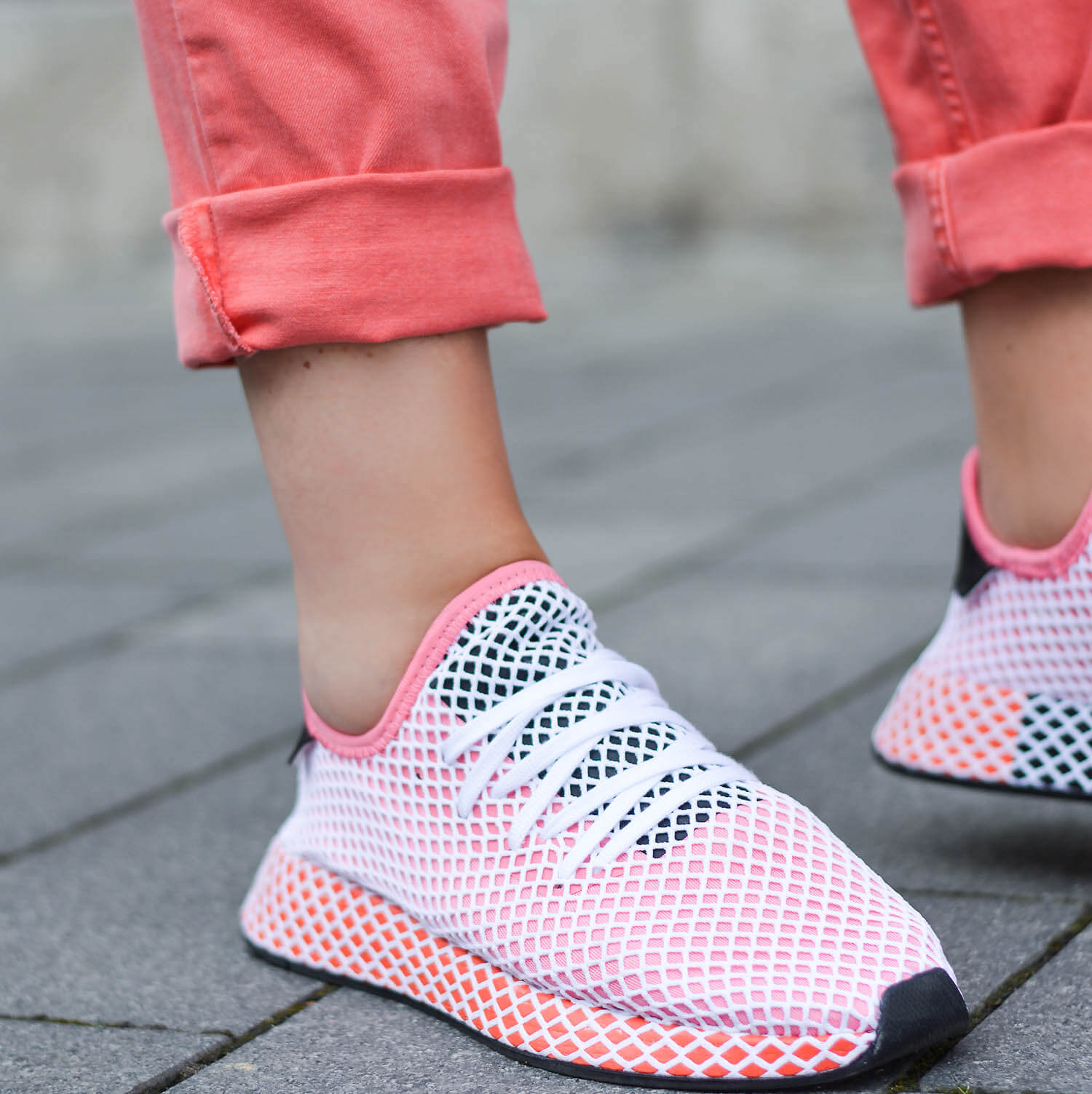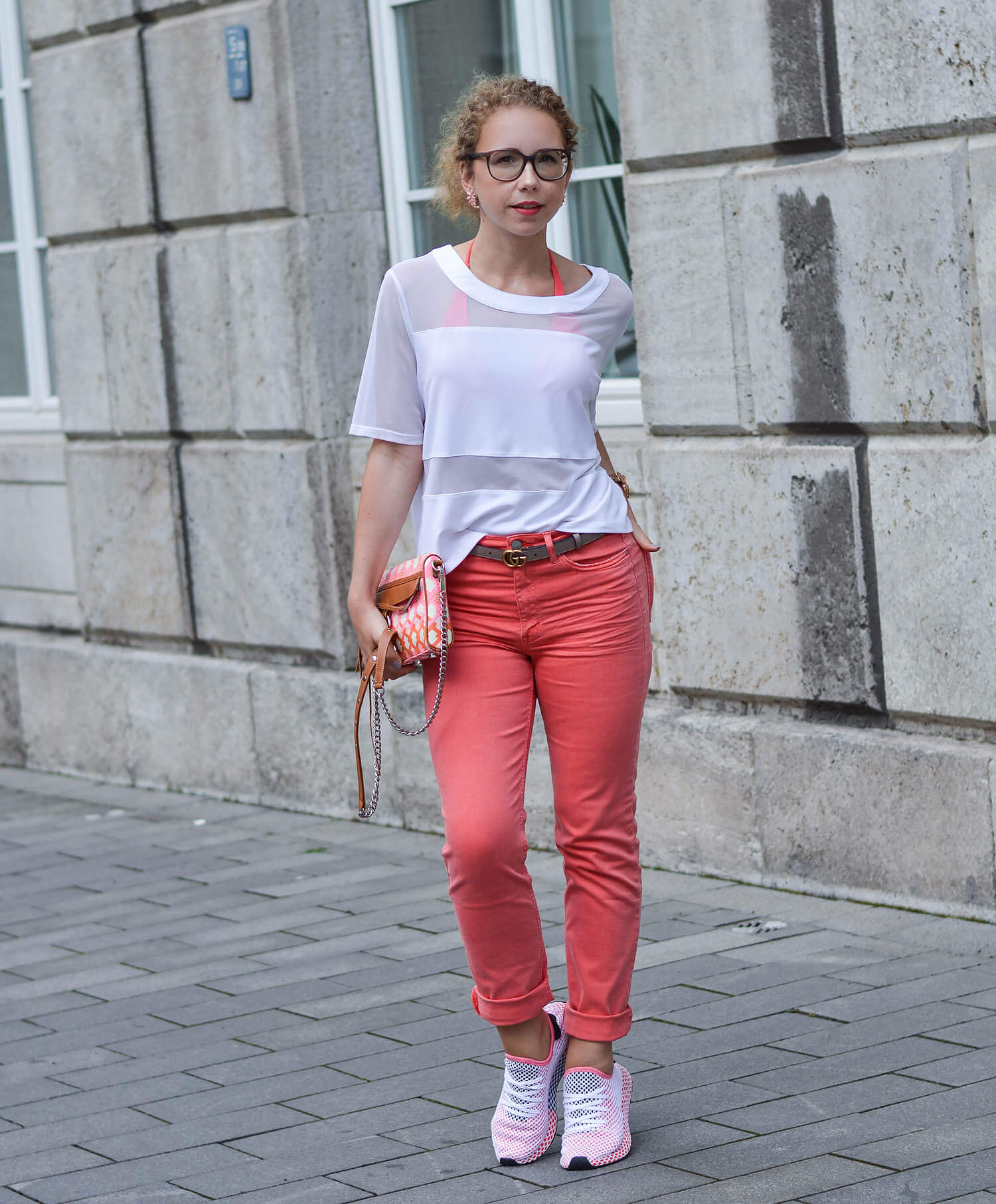 ---
Today it's going to be sporty! I'll show you the first outfit with my new narrow Gucci belt, which I got from the hubby for my birthday. I also wear my brand-new Adidas Deerupt Runner, which are probably the cause of divorce…
Adidas Deerupt – you love it or you hate it
I only got to know two reactions to the new sneakers: love or hate! Well, hate really sounds a bit harsh now, but it's really that you either like them or you don't like them at all. I liked them from the beginning, but my enthusiasm grew when I saw them live and was confirmed to me how incredibly comfortable they are.
When a discount campaign was recently running at Sidestep and the hubby got us the sneakers – yes, he also got them, in a different color combination – at a bargain price, I couldn't say badly no. They are really comfortable and you can wear them perfectly barefoot thanks to a super padded insole.
The combination
By chance, the sneakers match my coral jeans, which I recently bought at H&M. To make the summery sporty style perfect, I wear a white mesh shirt with a bikini top in coral and my matching crossbody bag from Rebecca Minkoff. Yes, and then there's the new belt from Gucci. With its taupe tone it adapts perfectly to various colors, so that I can wear it with many trousers. The Hubby chose perfectly! :-)
How do you feel about the Adidas Deerupt sneakers?