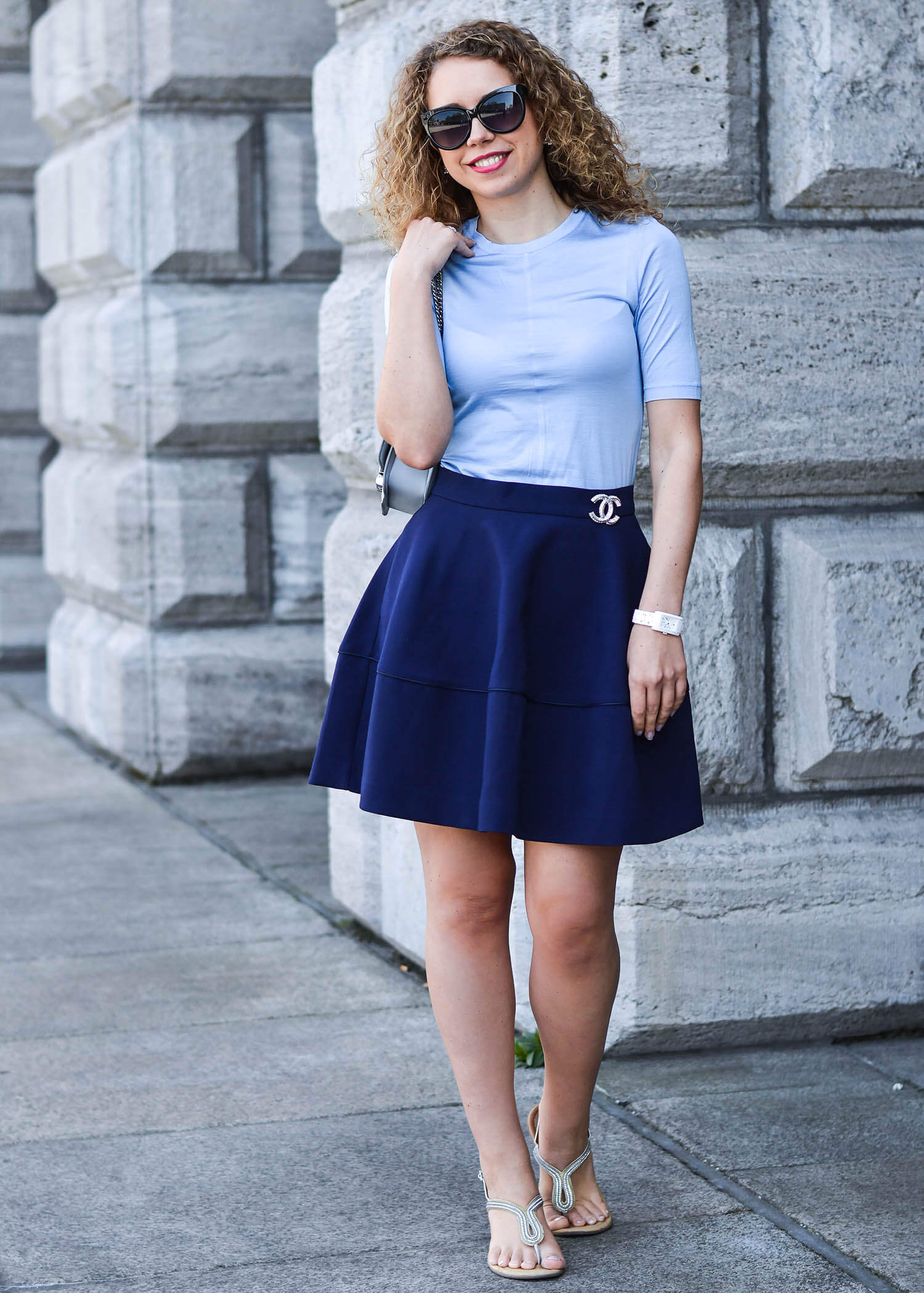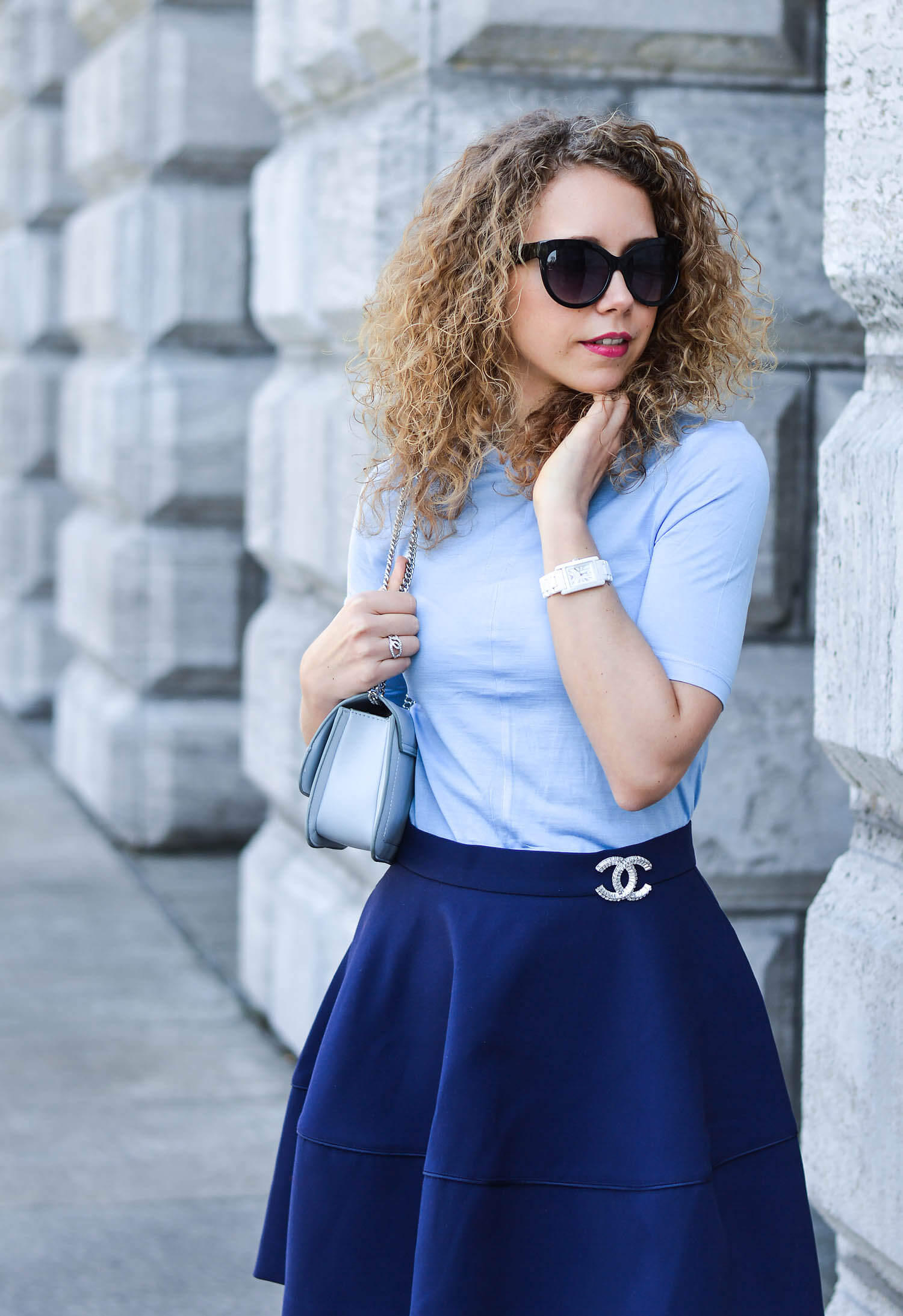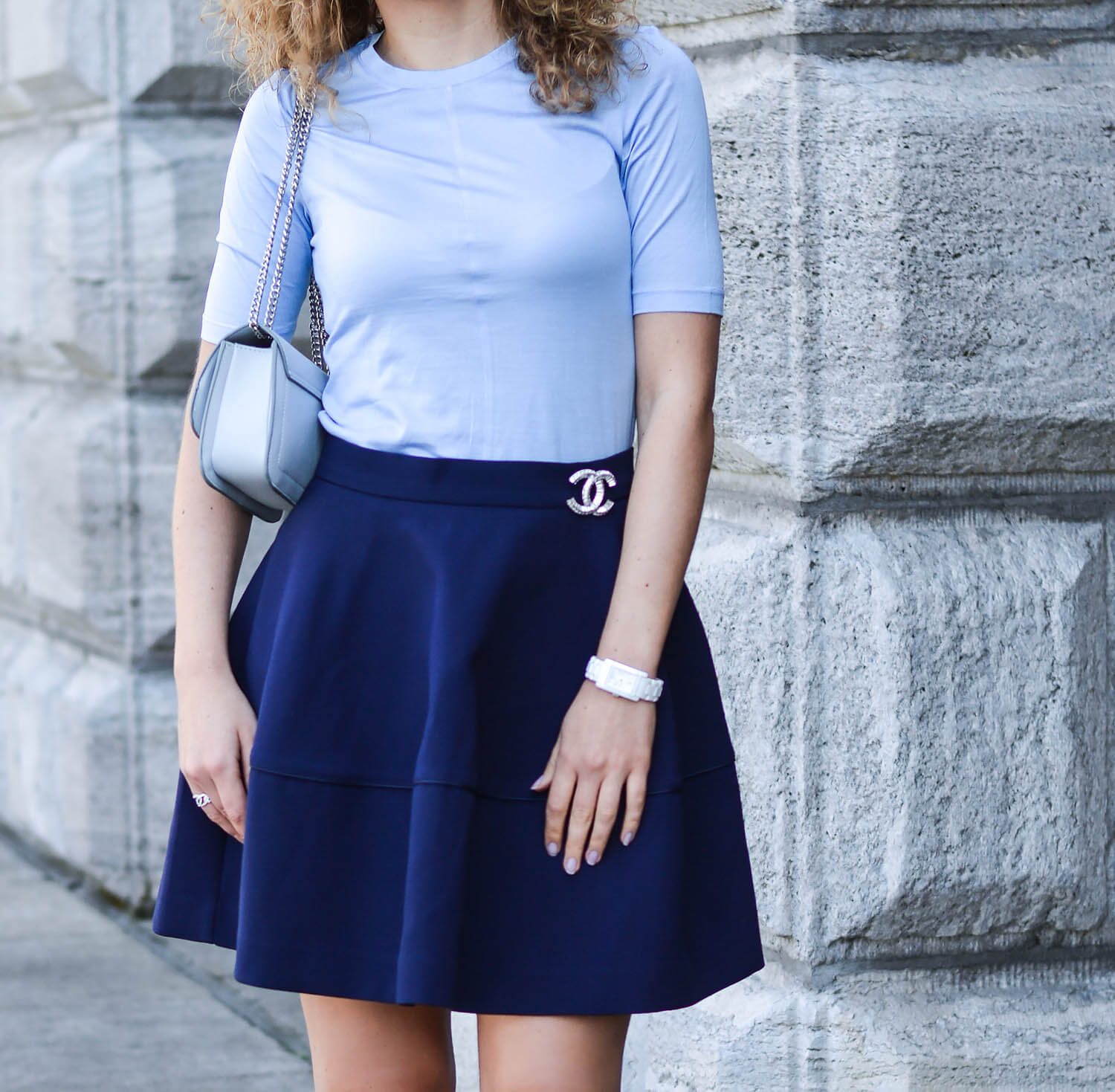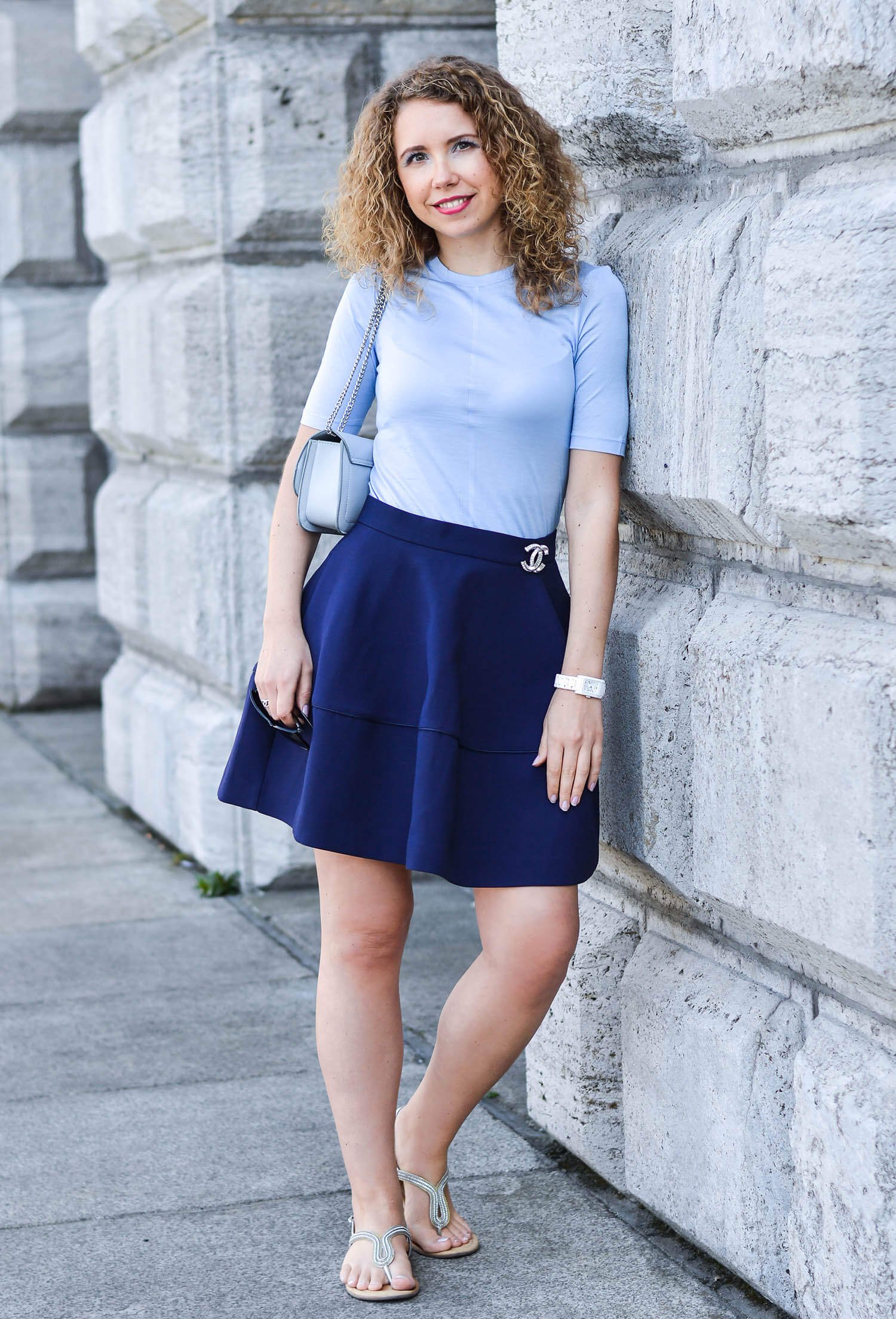 Shirt, Skirt: H&M // Bag: Mango // Sandals: Roland Schuhe // Brooch: Chanel
Shop my Look
Grüßt euch ihr Lieben! Heute mache ich Blau – zumindest, was das Outfit betrifft. ;-)
Feminines Outfit
Ich trage nämlich einen meiner liebsten Röcke aus der letztjährigen Frühjahrskollektion von H&M. Ich mag die ausgestellte Form sehr, denn sie schmeichelt weiblichen Hüften und betont schmale Taillen. Wunderbar feminin! Das hellblaue T-Shirt aus Seide ist aus der aktuellen Kollektion von H&M. Es trägt sich super angenehm und leicht auf der Haut. Das einzige "Problem" hier war: Wohin mit meiner Chanel-Brosche? Da sie mein Verlobungsgeschenk war, möchte ich sie natürlich so oft es geht tragen, und bisher gelingt mir das auch super. Hier habe ich sie mir einfach an den Rockbund gesteckt und kommt hier auch ganz hervorragend zu Geltung, nicht wahr?
Wochenplan
Ich wünsche euch einen tollen Wochenstart! Ich habe eine aufregende und hoffentlich auch schöne Woche vor mir: Beruflich übernehme ich die Urlaubsvertretung für einen meiner lieben neuen Kollegen und habe am Freitag einen wichtigen Termin für eins meiner ersten Projekte. Privat steht mir morgen dann noch mein 31. (!) Geburtstag bevor und wir gehen mit meinen Pateneltern und meiner Mama (mein Papa muss leider arbeiten) in unser Lieblingsrestaurant, Mölleckens Altes Zollhaus. Und dann ist Donnerstag noch ein Feiertag. Eine kurze, aber vollgepackte Woche!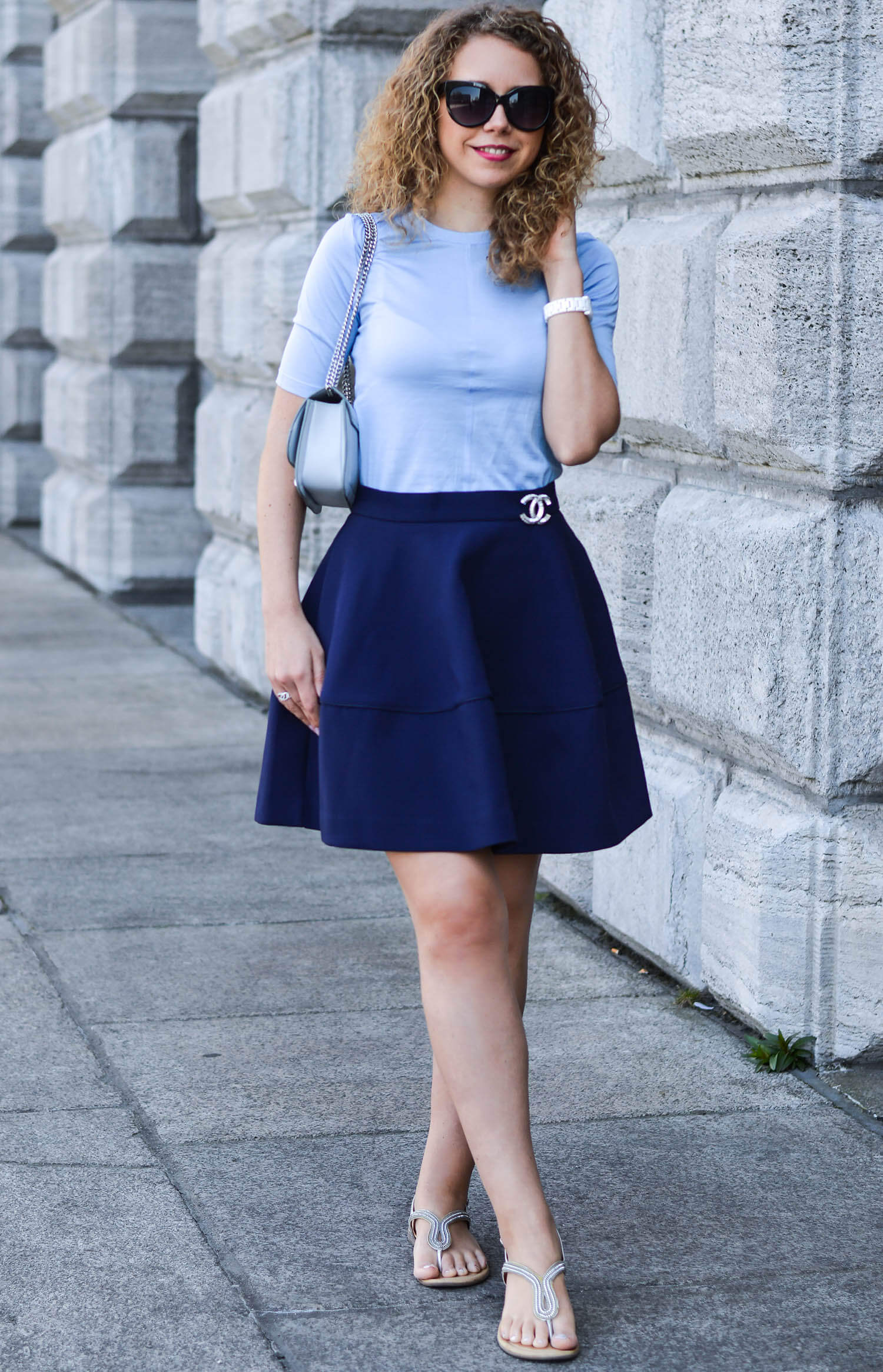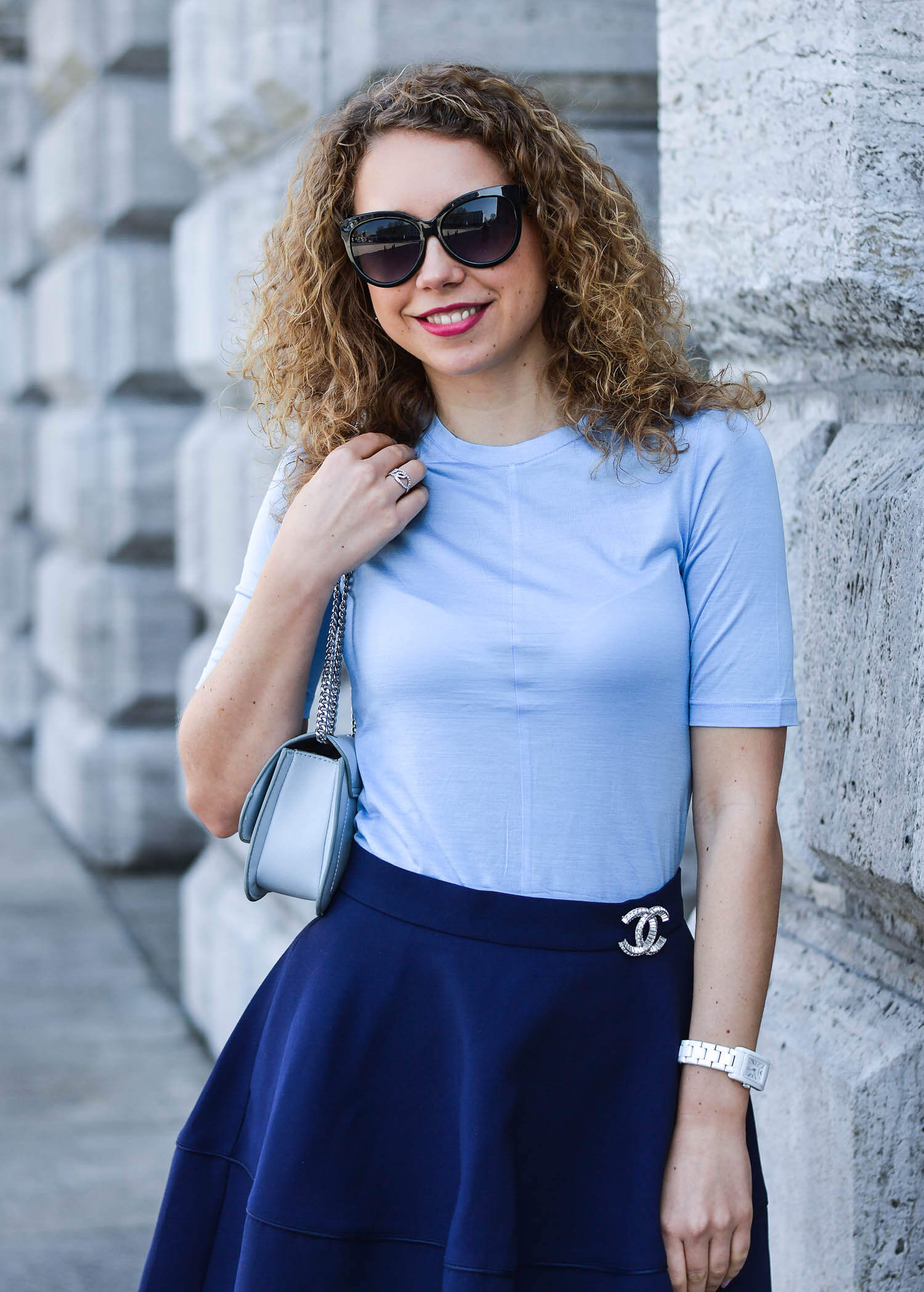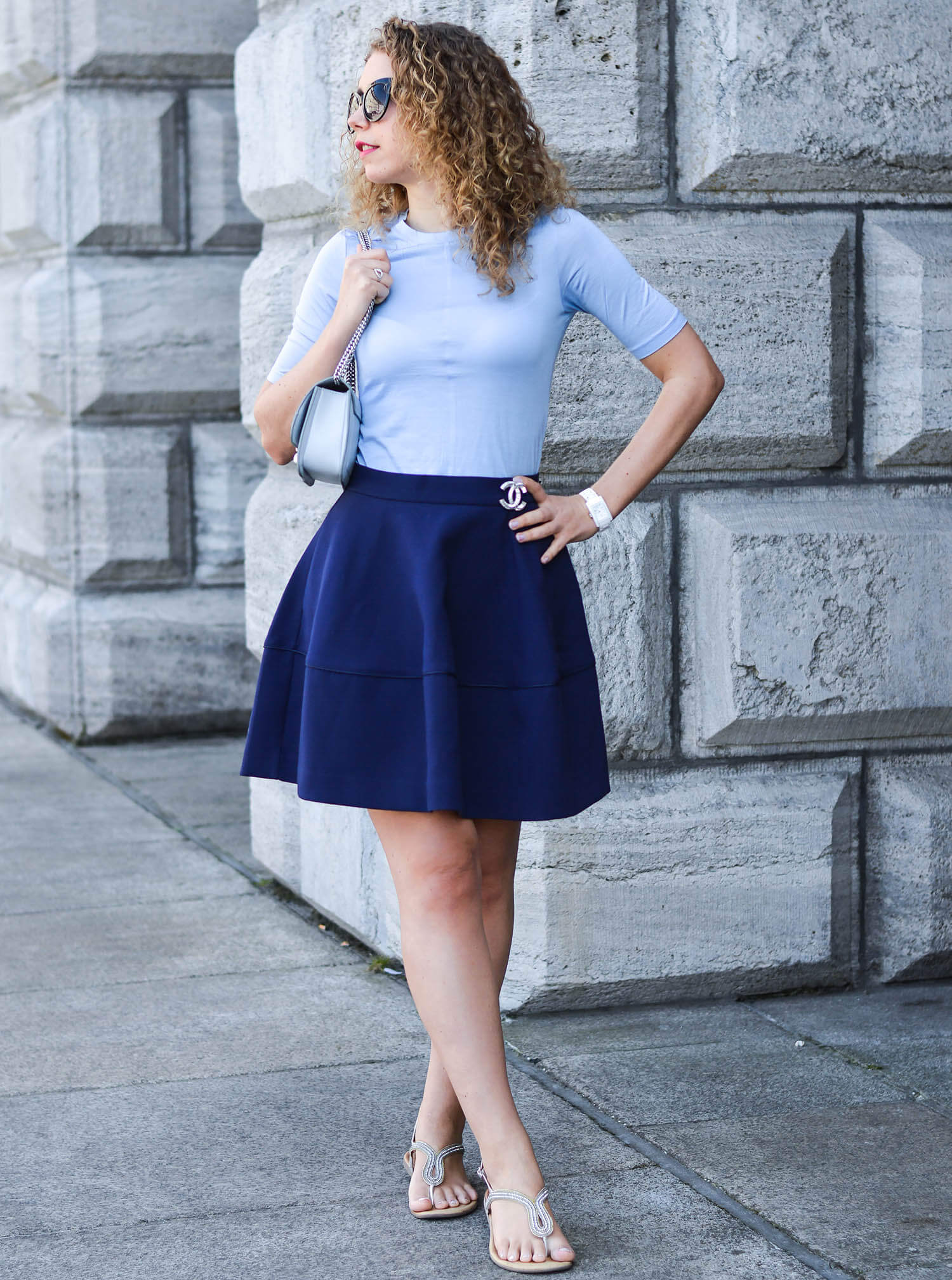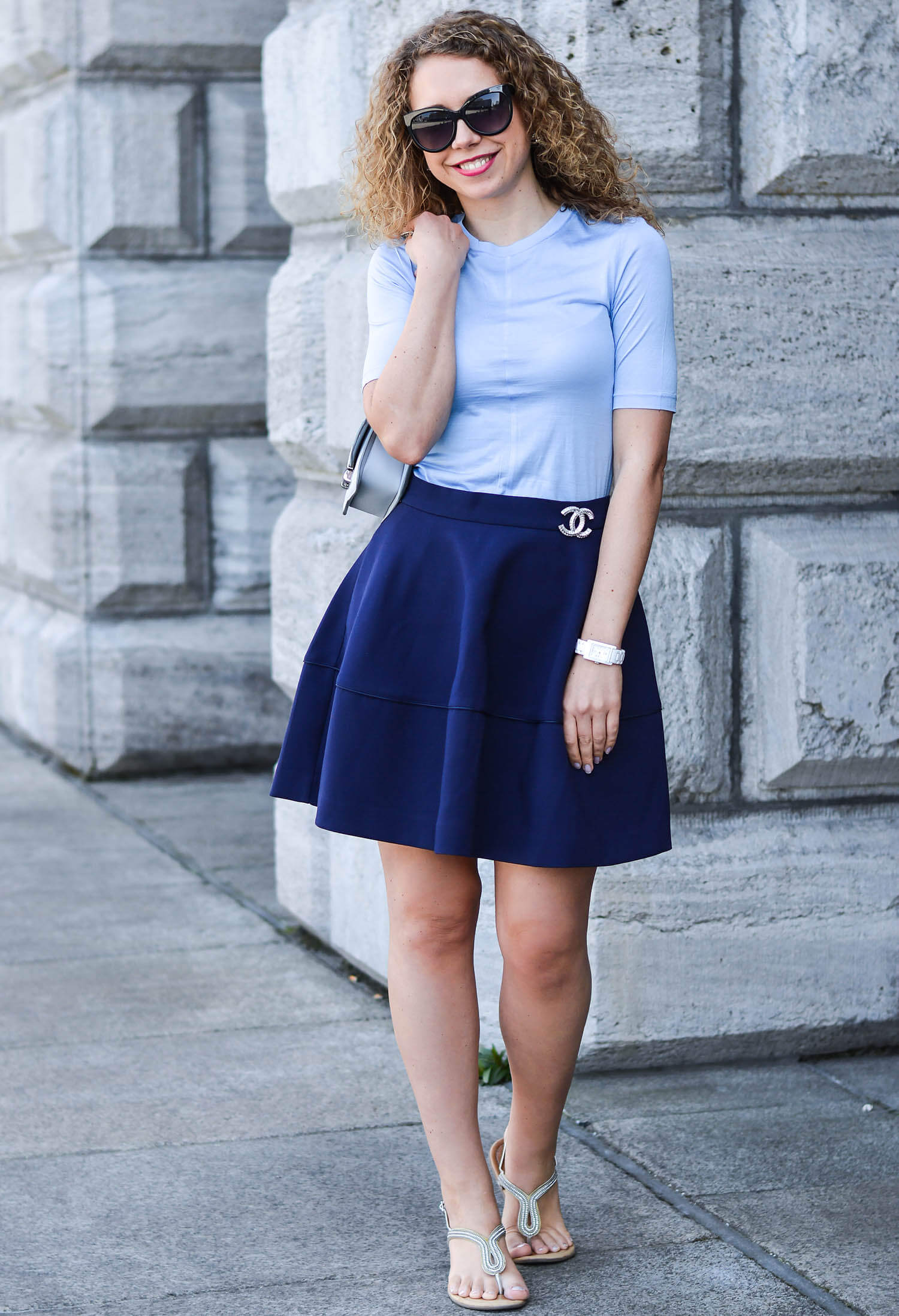 ---
Hi lovelies! I love blue tones for spring as you might already know from some of my last outfits. :-)
Feminine style
I'm wearing one of my fave skirts from last year's H&M spring collection. I like the flared cut, because it's flattering female hips and highlights the waist. The light blue silk shirt is from H&M as well and it's super comfy and light on the skin. The only "problem" was: Where to put on my Chanel brooch? It was my engagement gift from the mister, so I wanna wear it as often as possible. So, I simply put it on the skirt's waistband. I think, it looks very nice here, doesn't it?
Plan for the week
I wish you a great start into the week! It's going to be an exciting and good one for me, probably. Job-related I appear for one of my new colleagues during his holiday, and I will drive to an important meeting on Friday. Then there will be my 31st (!) birthday tomorrow and Thursday is a bank holiday here. A short, but packed week!