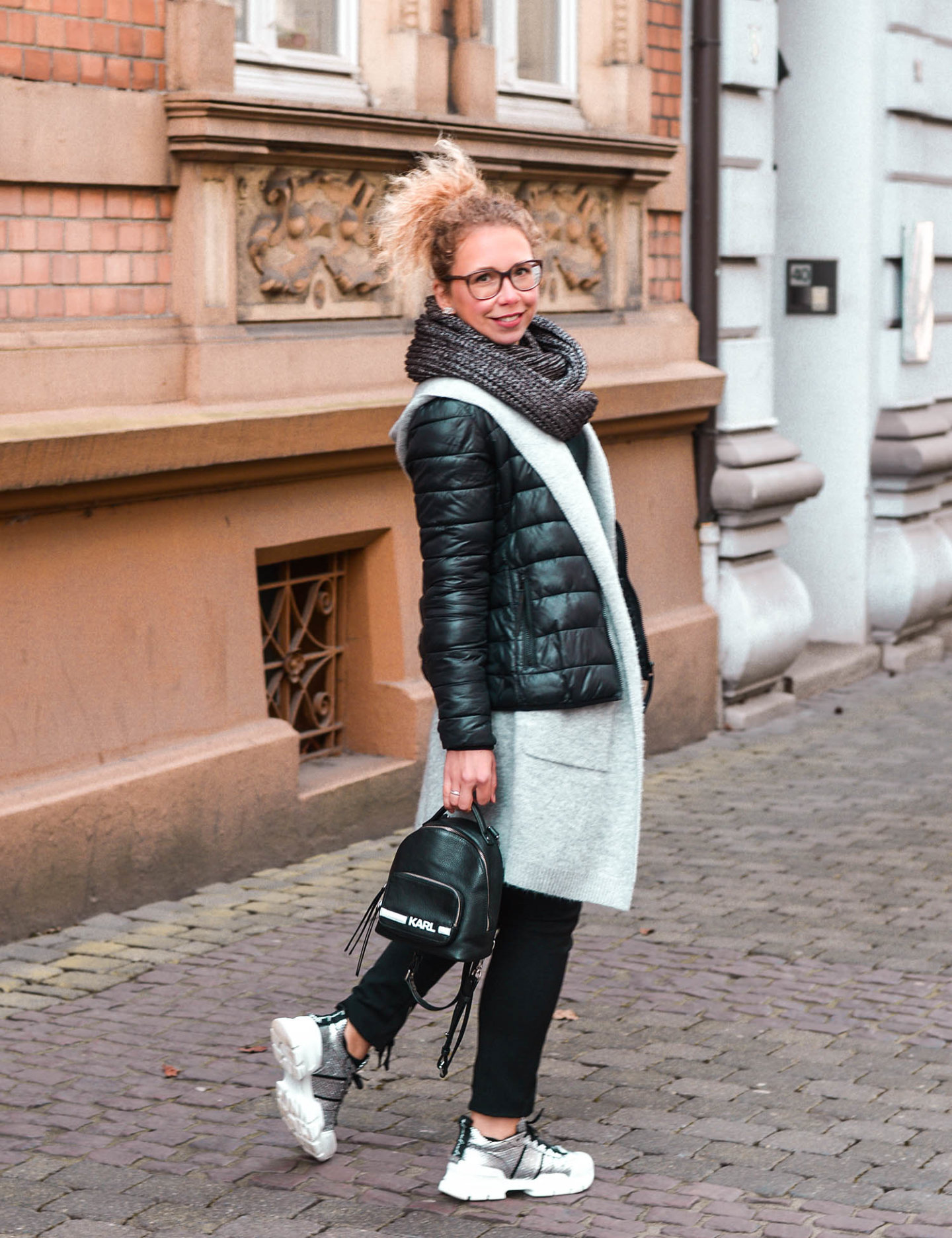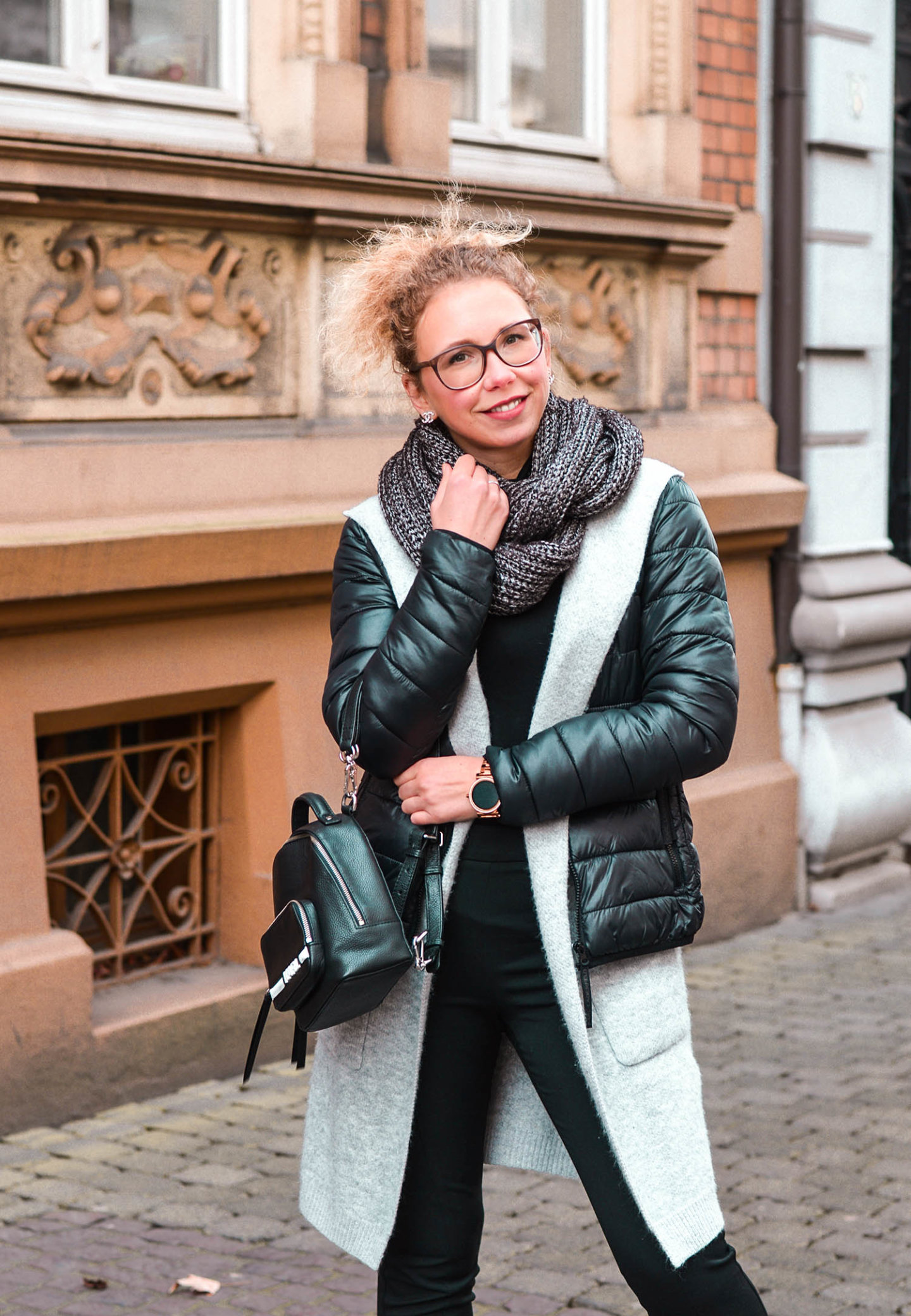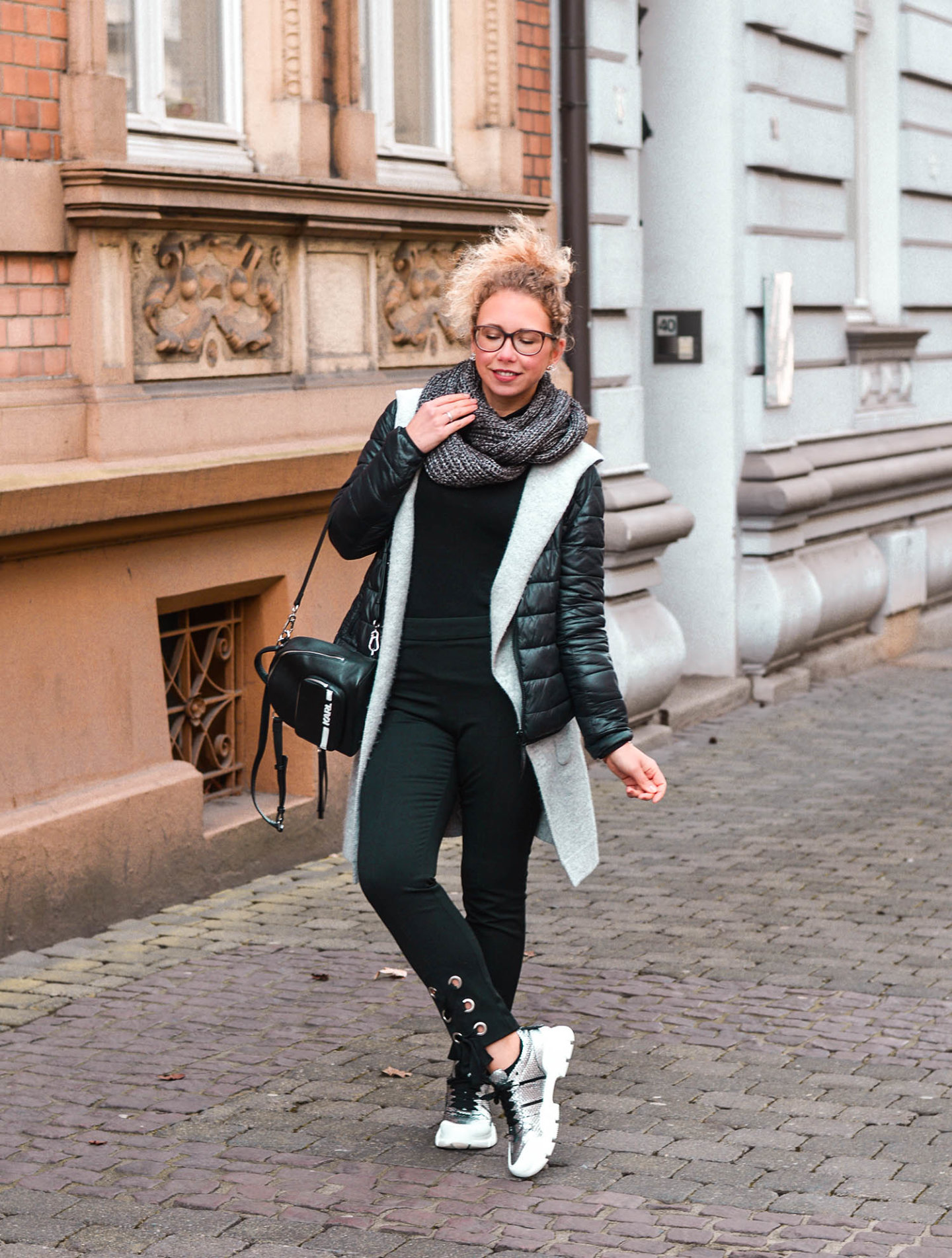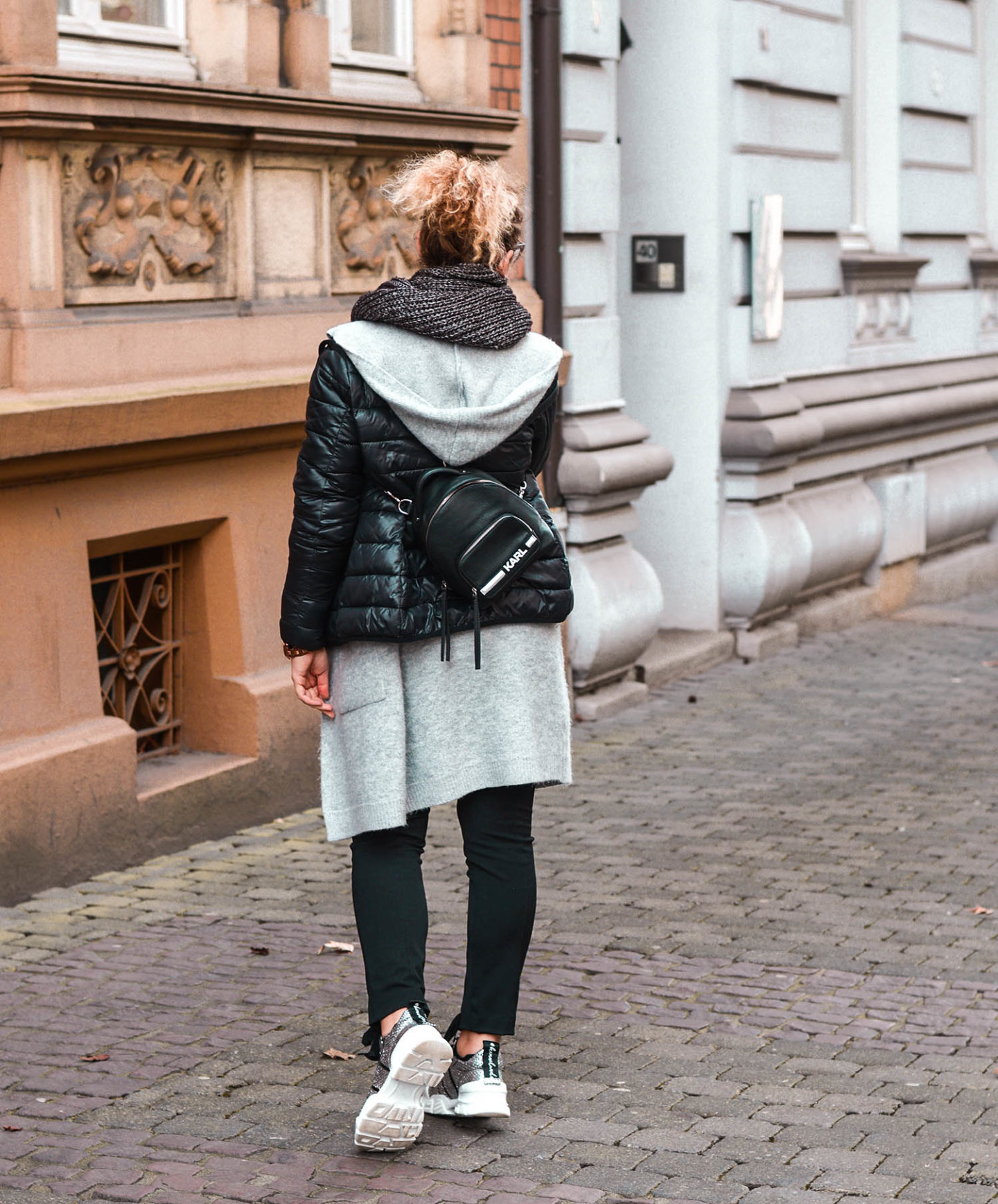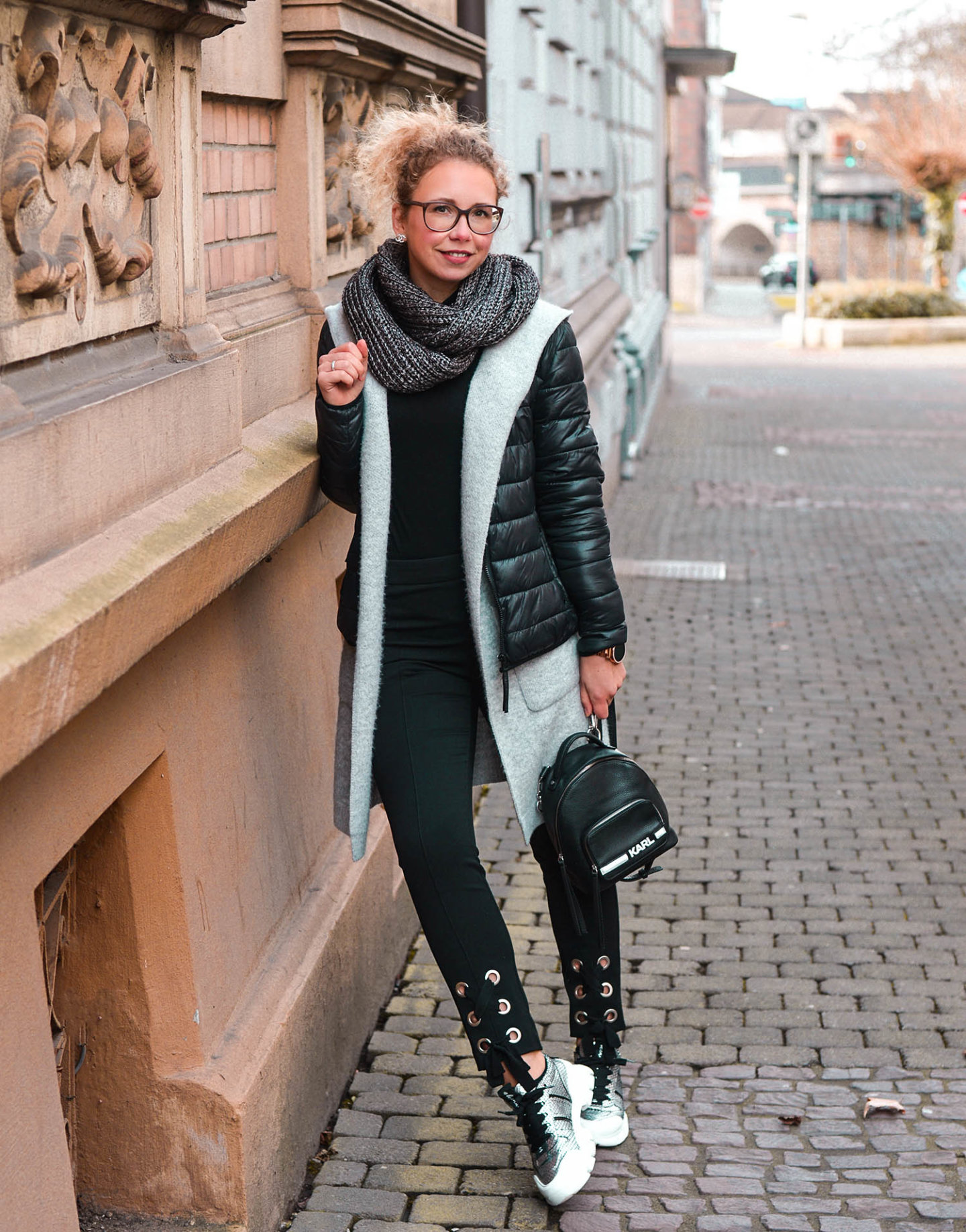 Was 2018 mit dem Triple S Modell von Balenciaga begann, wurde schnell von Adidas, Puma oder Fila aufgegriffen: Der Chunky Sneaker Trend. Inzwischen sind auch Schuhspezialisten wie Ash oder Kennel & Schmenger sowie hochkarätige Modehäuser von Chanel über Chloé bis hin zu Louis Vuitton oder Prada auf den Zug aufgesprungen.
Chunky Sneaker: Ein Trend, an den ich mich erst gewöhnen musste
Zugegeben, als die Mutter der Chunky Sneaker, der Balenciaga Triple S, auf den Markt kam und schnell bei Promis und großen Fashion-Influencern zu sehen war, habe ich mich noch sehr schwer damit getan. Ich fand sie irgendwie cool, aber auch sehr speziell und ich dachte, dass die ein One-Hit-Wonder bleiben könnten. Doch mit der Zeit trat bei mir nicht nur ein Gewöhnungseffekt ein. Nein, ich begann, die klobige Sneaker-Form zu mögen. Gut, ich war nach wie vor nicht bereit, hunderte Euro dafür zu bezahlen, aber ich begann den Hype zu verstehen.

Meine ersten Sneaker in dieser Richtung waren dann die Falcon Modelle von Adidas. Das Schöne: Chunky bzw. Ugly Sneaker lassen zwar den Fuß klobig erscheinen, die Beine wirken aber dafür schmaler. Durch das Plateau der Sohle wächst man zudem automatisch um ein paar Zentimeter – und das ganz bequem, ohne Heels!
Meine neuen Ugly Sneaker von Kennel & Schmenger
Nachdem ich mit den Adidas Falcon so gut klarkomme und die vielseitigen Kombinationsmöglichkeiten erkannt habe, durften es jetzt noch ein paar auffälligere Chunky Sneaker sein. Ich habe mich für ein Modell von Kennel & Schmenger entschieden (im Sale auch gut bezahlbar). Silbrig glänzendes Leder im Reptil-Design, breite schwarze Schnürbänder und eine auffällige Sohle zeichnend en Schuh aus. Ich freue mich auf viele Kombinationen mit den neuen Sneakern und habe mich hier für einen schlichten winterlichen Lagenlook in Schwarz-Grau-Silber entschieden.
Shop my Look
enthält Affiliate Links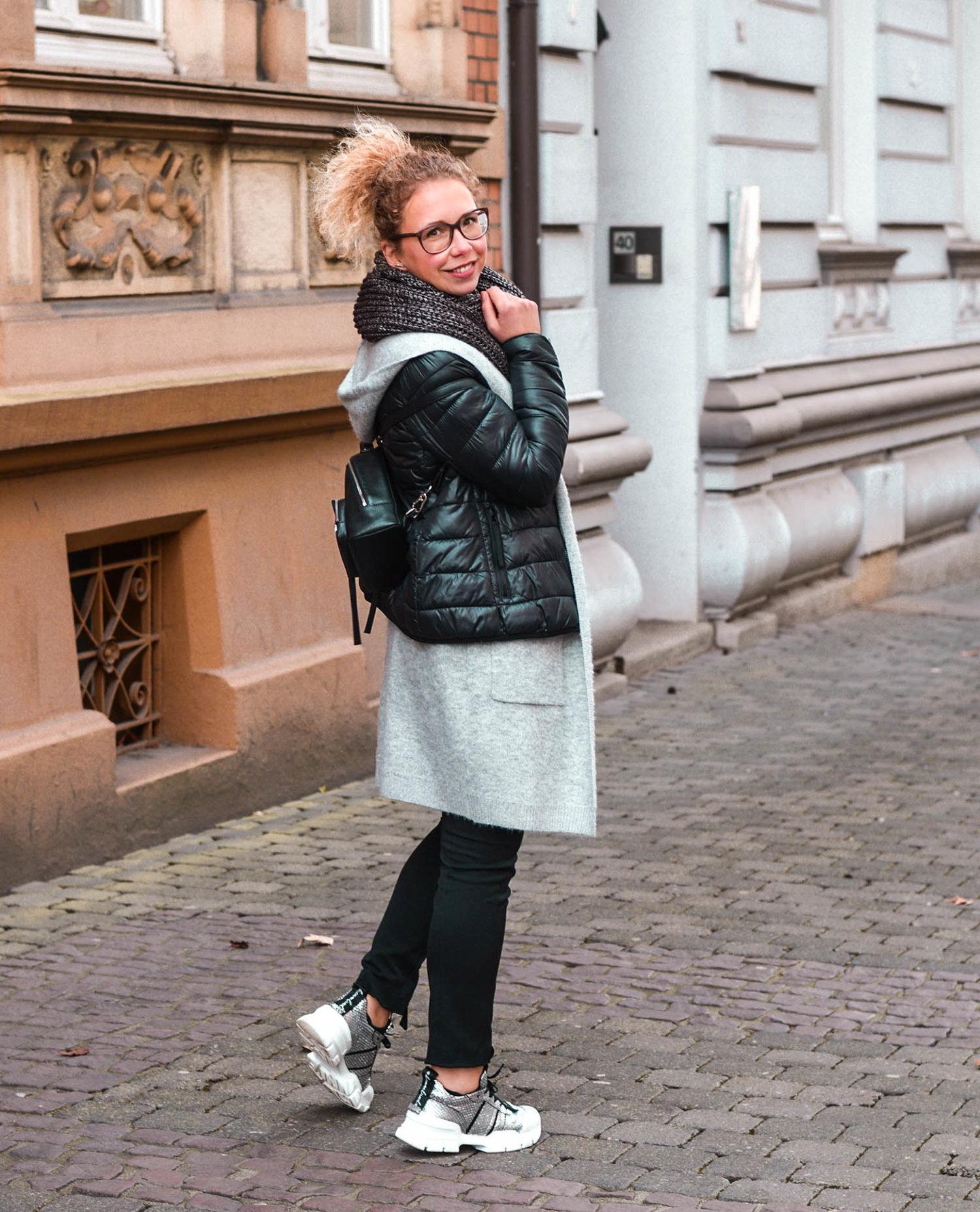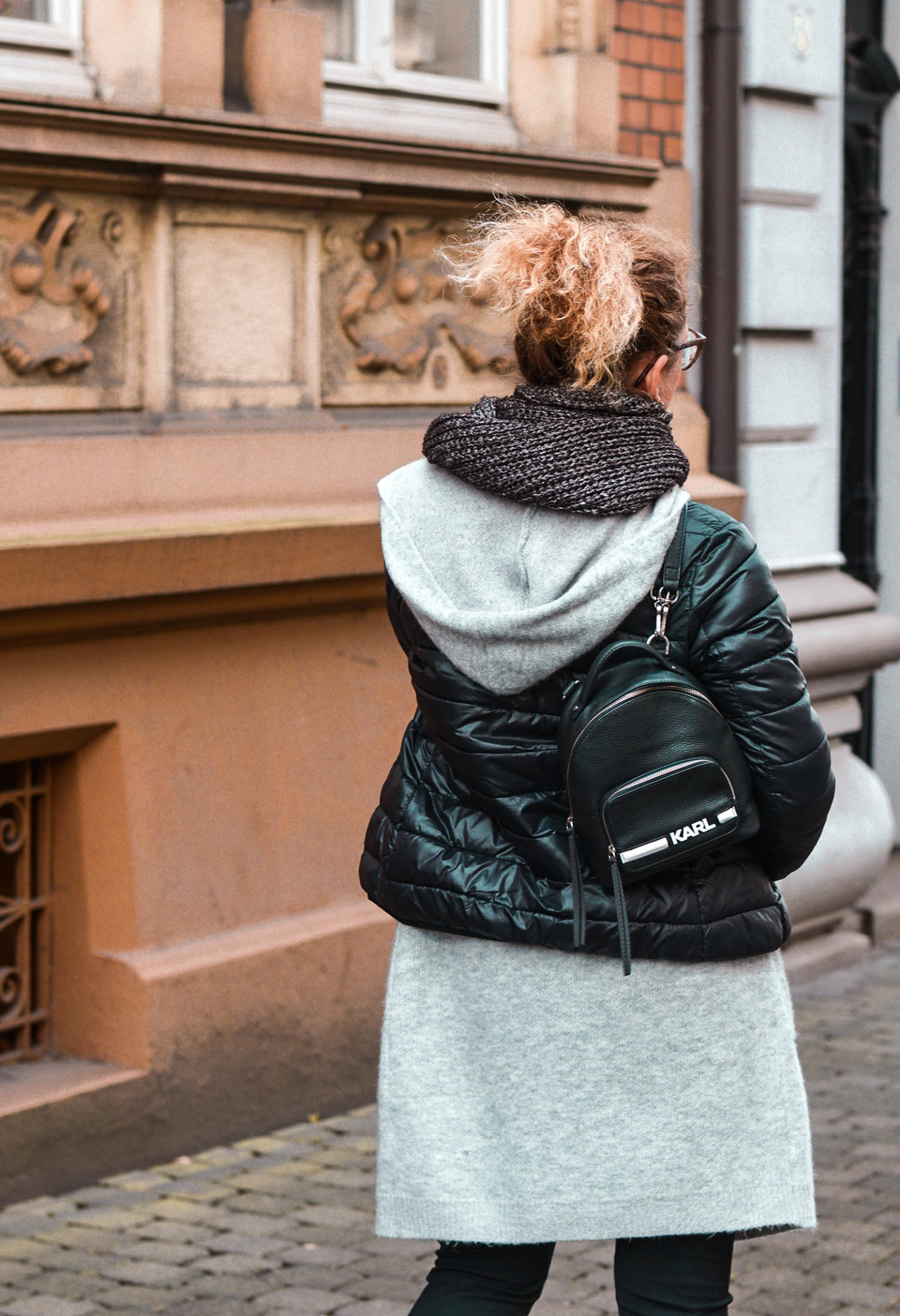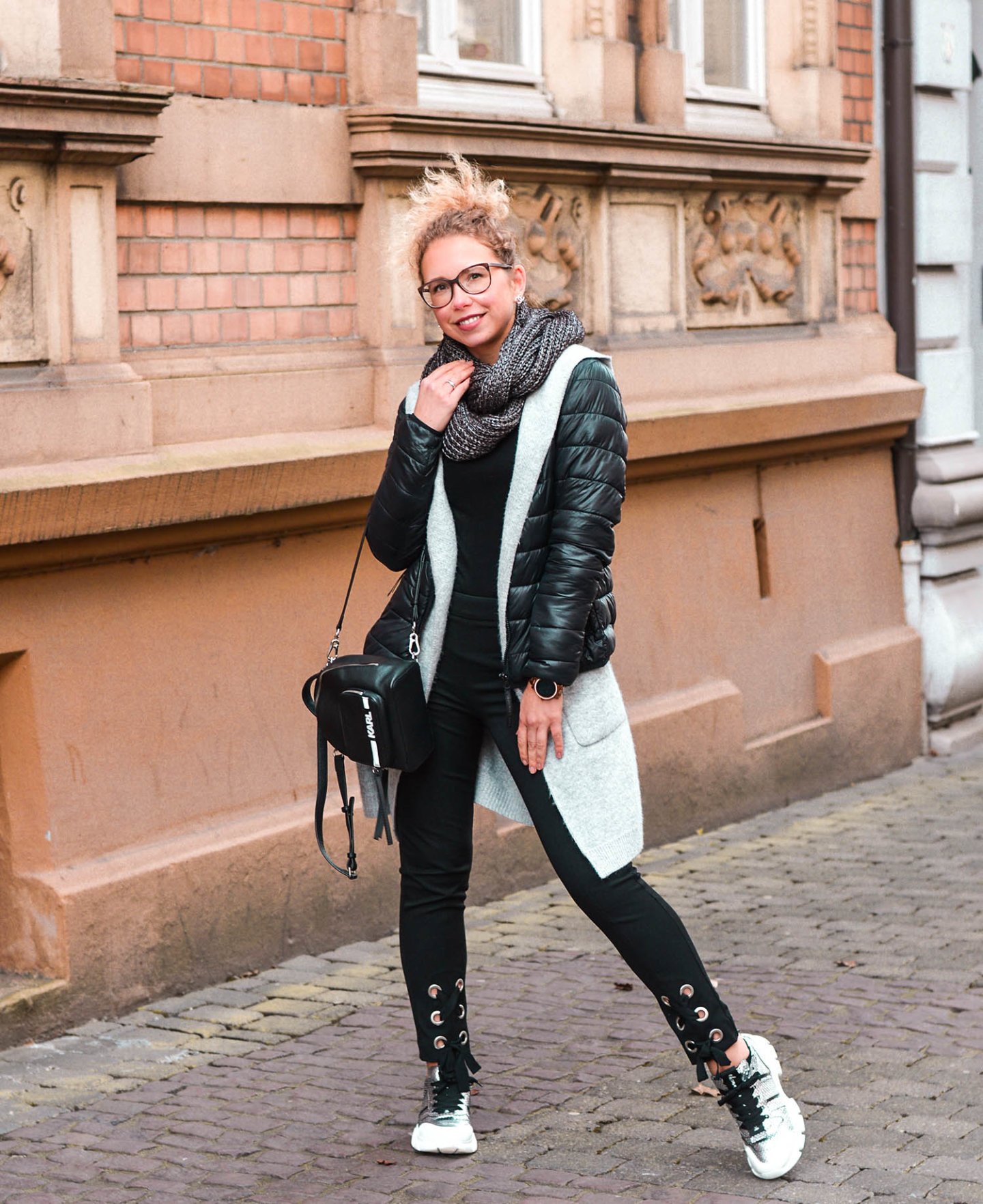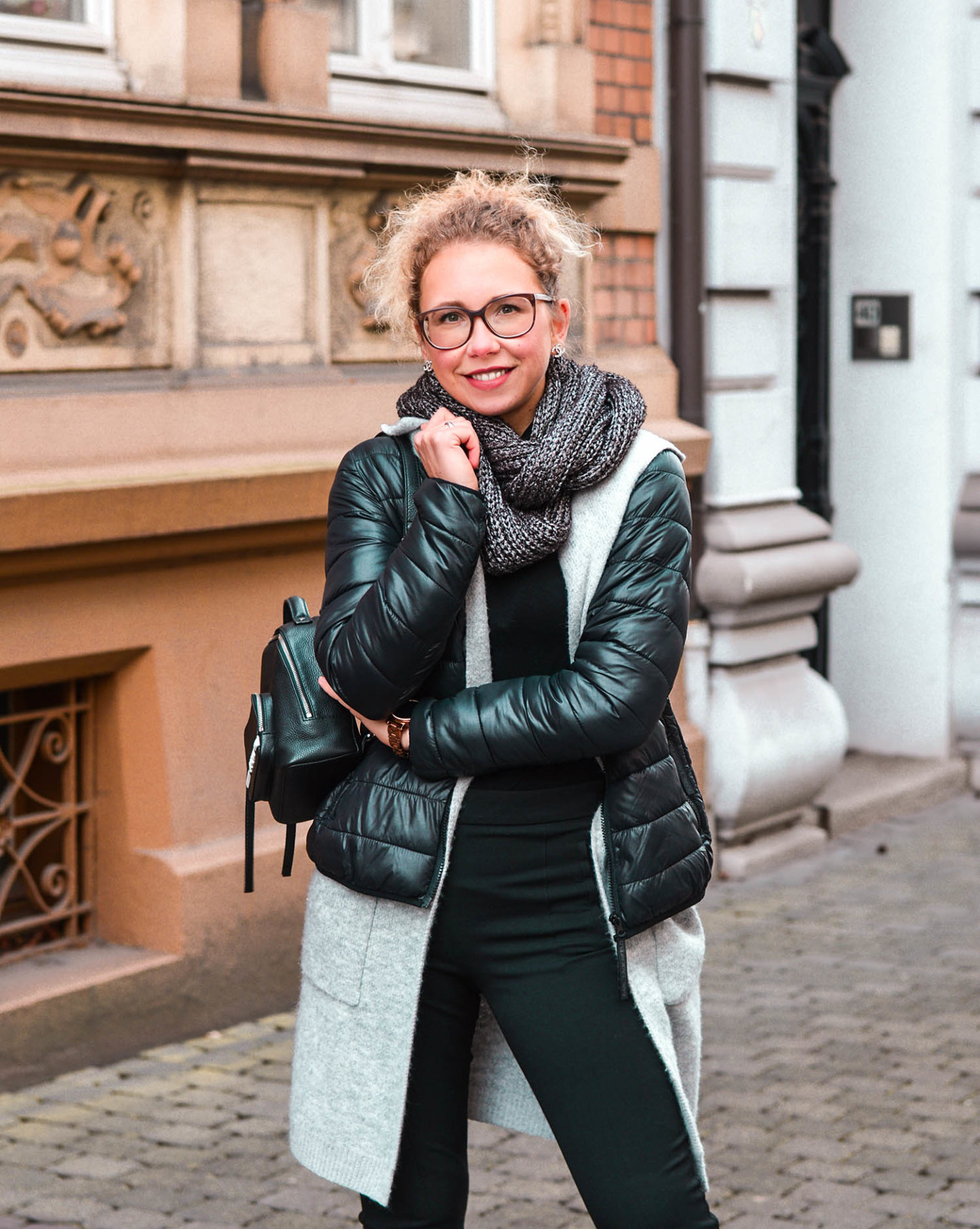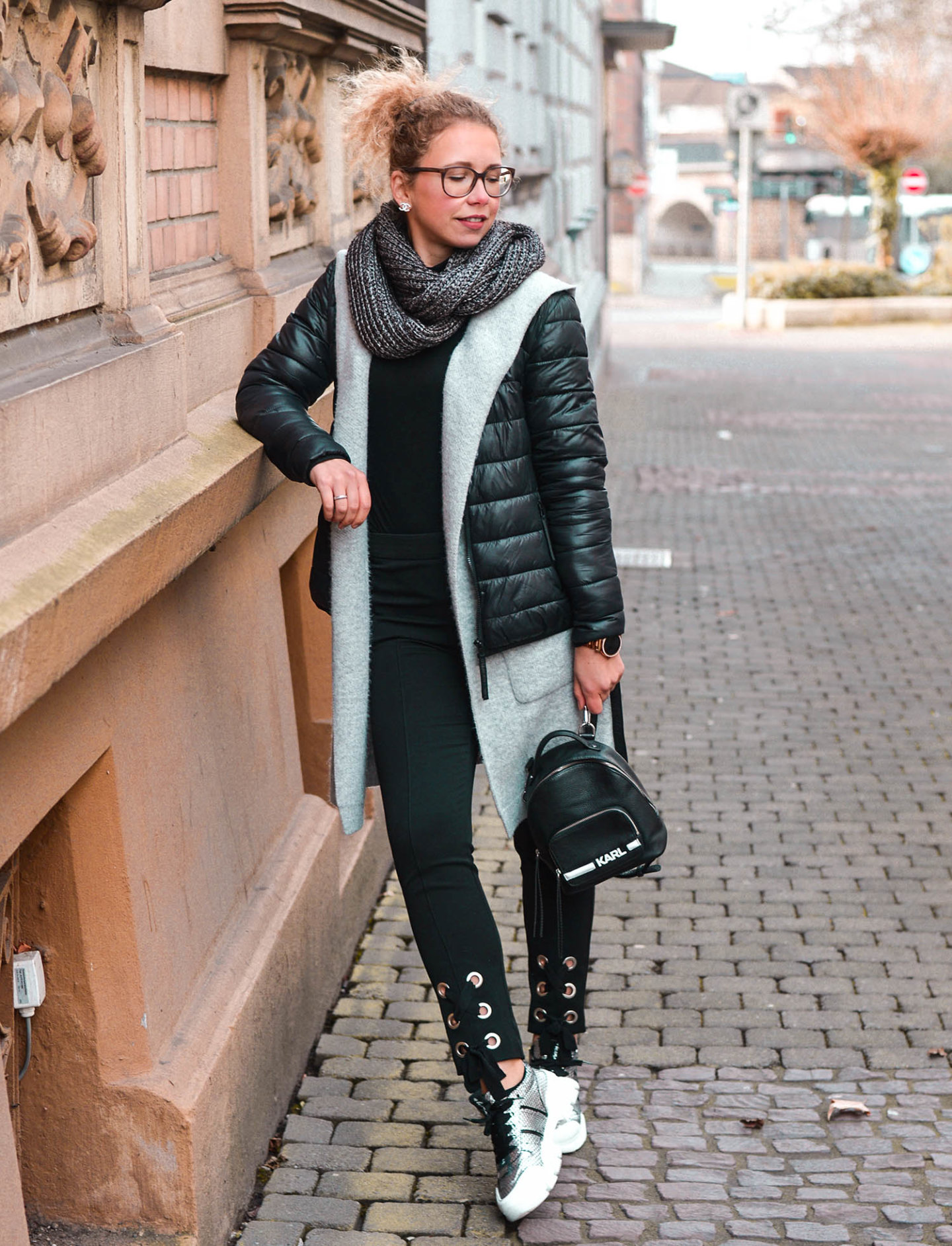 What began in 2018 with the Triple S model from Balenciaga was quickly taken up by Adidas, Puma or Fila: The chunky sneaker trend. In the meantime, shoe specialists like Ash or Kennel & Schmenger as well as high-class fashion houses from Chanel and Chloé to Louis Vuitton or Prada have jumped on the train.
Chunky Sneaker: A trend I first had to get used to
Admittedly, when the mother of the chunky sneakers, the Balenciaga Triple S, came on the market and was quickly seen on celebrities and big fashion influencers, I still wasn't sure about it. I found them kinda cool, but also very special and I thought that they could remain a one-hit-wonder. But with the time I did not only get used to them. No, I started to like the chunky sneaker shape. Well, I was still not willing to pay hundreds of Euros for them, but I started to understand the hype.

My first sneakers in this style were the Falcon models from Adidas. The best thing: Chunky or ugly sneakers make the foot look clumsy, but the legs look slimmer. Because of the plateau of the sole, you automatically grow a few centimeters – and all that in a comfy way, without heels!
My new ugly sneakers from Kennel & Schmenger
After I got along so well with the Adidas Falcon and recognized the various combination possibilities, I was pleased to have a few more striking chunky sneakers. I decided to buy a model from Kennel & Schmenger (in the sale also well affordable). Silver shining leather in reptile design, wide black laces and a striking sole. I am looking forward to many combinations with the new sneakers and have chosen a simple wintery layered look in black-grey-silver.