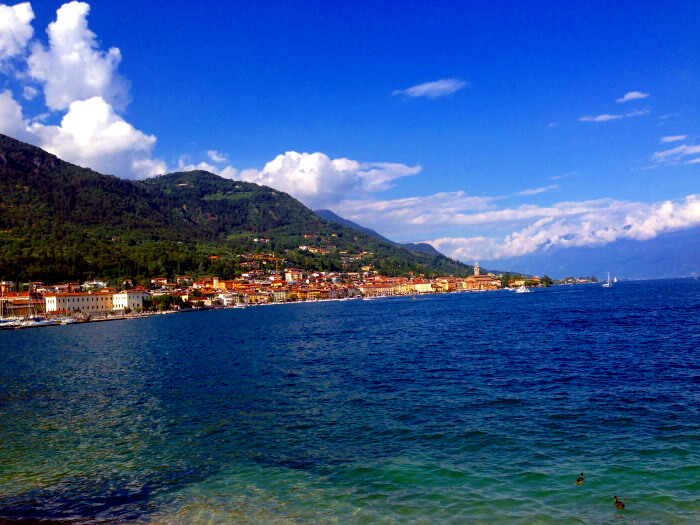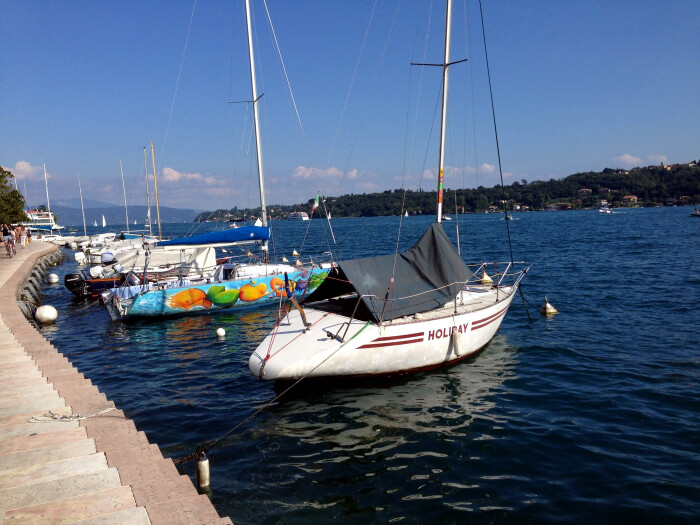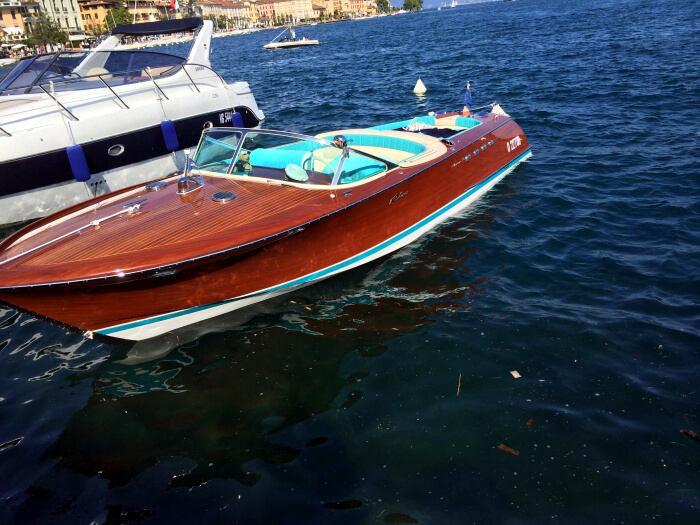 Ich hatte euch ja bereits bei meinem letzten Reise-Tipp zu Verona (hier) angekündigt, auch noch über unseren Aufenthalt am Gardasee zu berichten. Der "Lago di Garda" ist der größte See Italiens – der Norden gehört zur Region Trentino-Südtirol, der Westen zur Lombardei und der Osten zu Venetien. Wir waren dieses Mal am lombardischen Westufer des Sees im wunderschönen Örtchen Saló.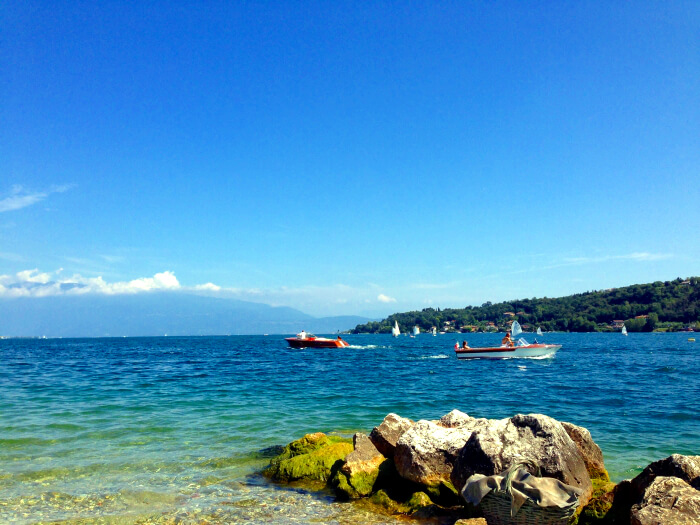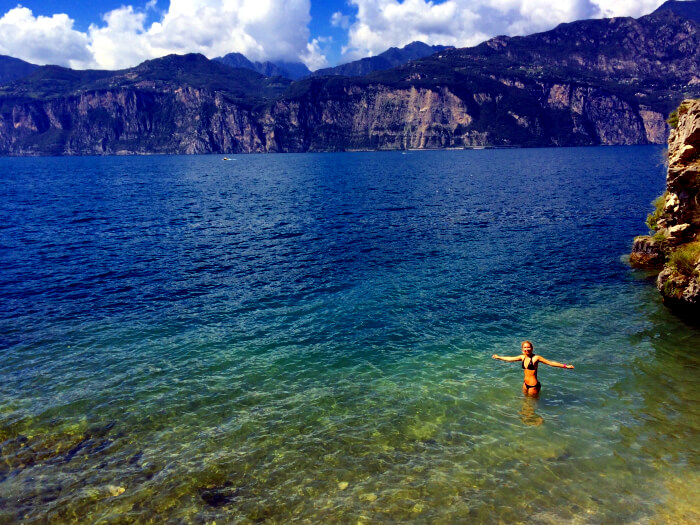 Saló zeichnet sich aus durch die längste Uferpromenade des ganzen Sees – hier kann man wunderbar schlendern, joggen, schwimmen oder auf einer der vielen Bänke inne halten – sowie die wunderschöne Altstadt mit einem dichten Netz aus Gassen und kleinen Plätzen. Generell ist Saló vor allem bei italienischen Urlaubern sehr beliebt. Es ist nicht der typische Touri-Ort, die gängigen Souvenir-Läden sucht man hier beispielsweise vergeblich (zum Glück).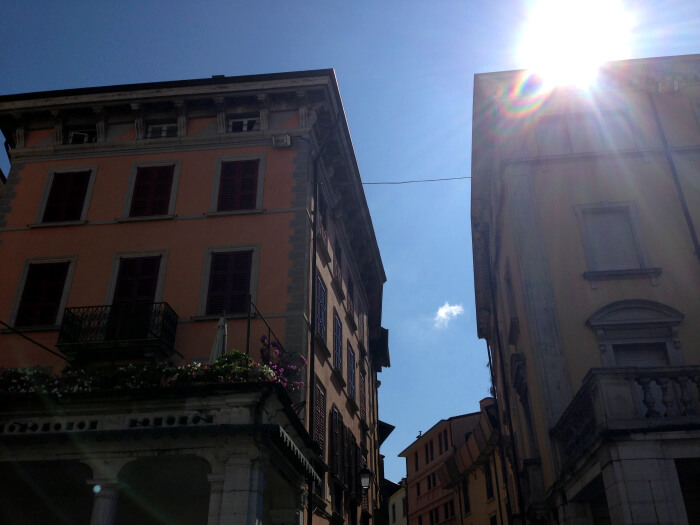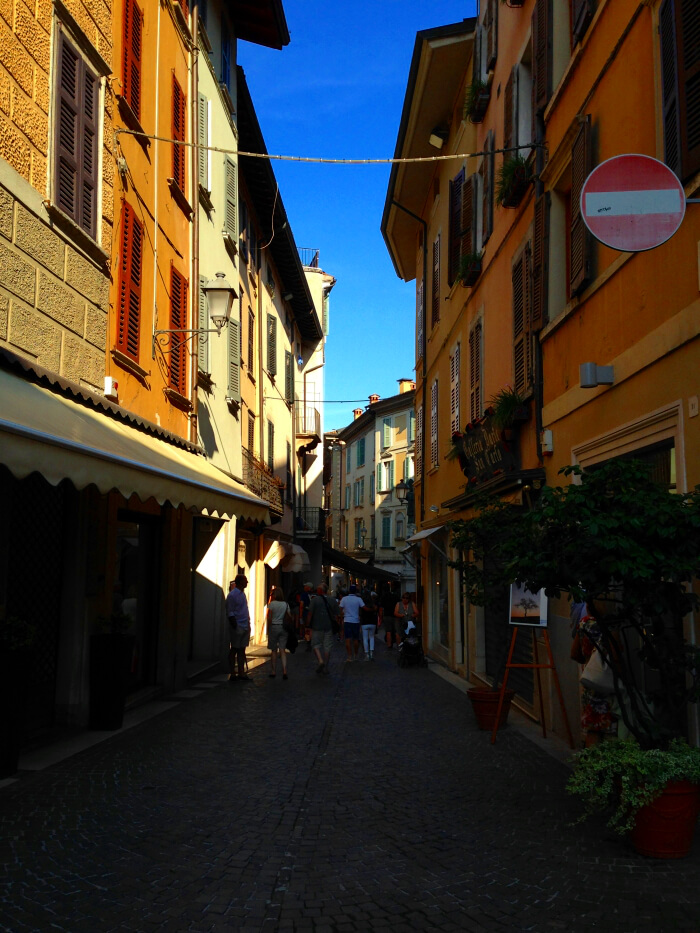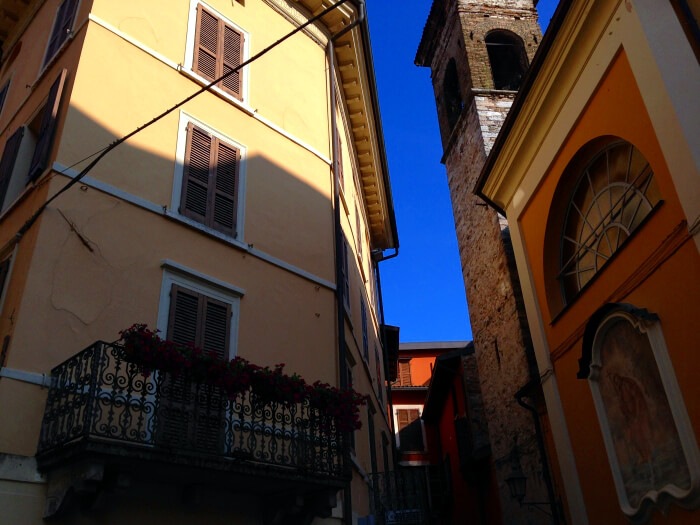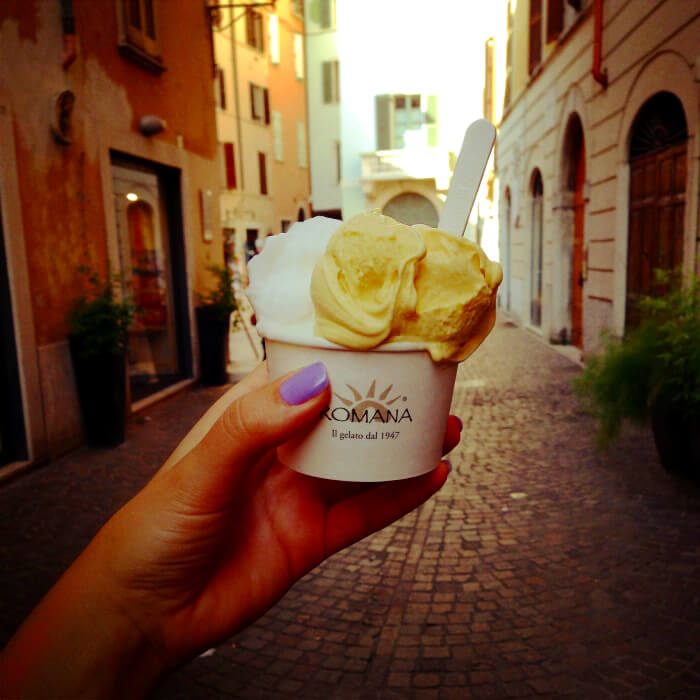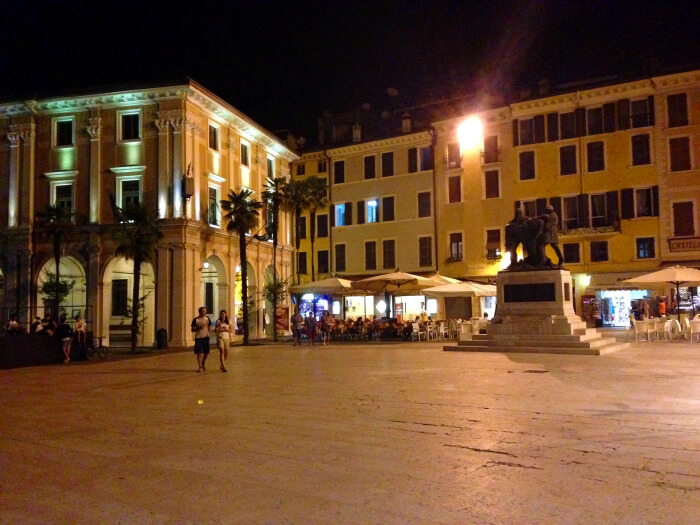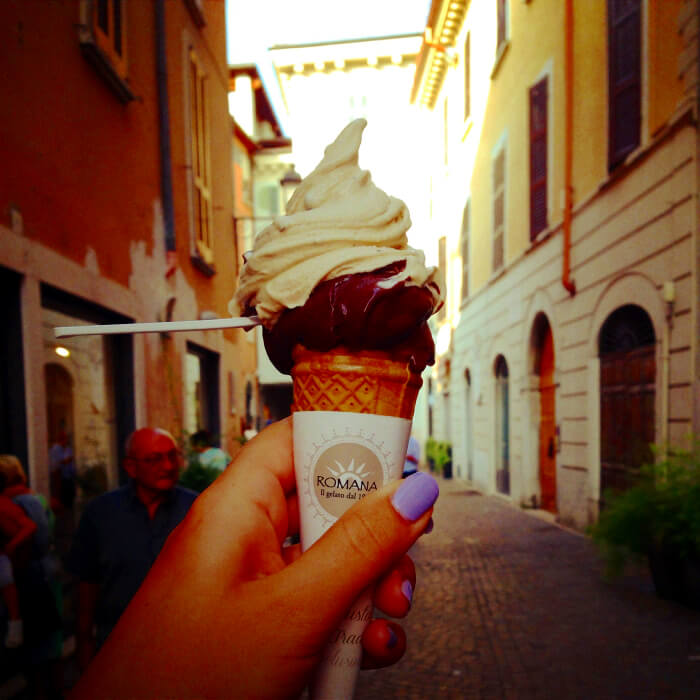 Übernachtet haben wir im zauberhaften "Aromi Piccolo Hotel". Ich war zunächst etwas skeptisch, weil es "nur" drei Sterne hat, was in Italien sowie vielen anderen südlichen Ländern ja oftmals einen eher geringen Standard bedeutet. Aber die vielen, vielen positiven Bewertungen auf Trip Advisor haben uns schließlich überzeugt. Und wir wurden nicht enttäuscht!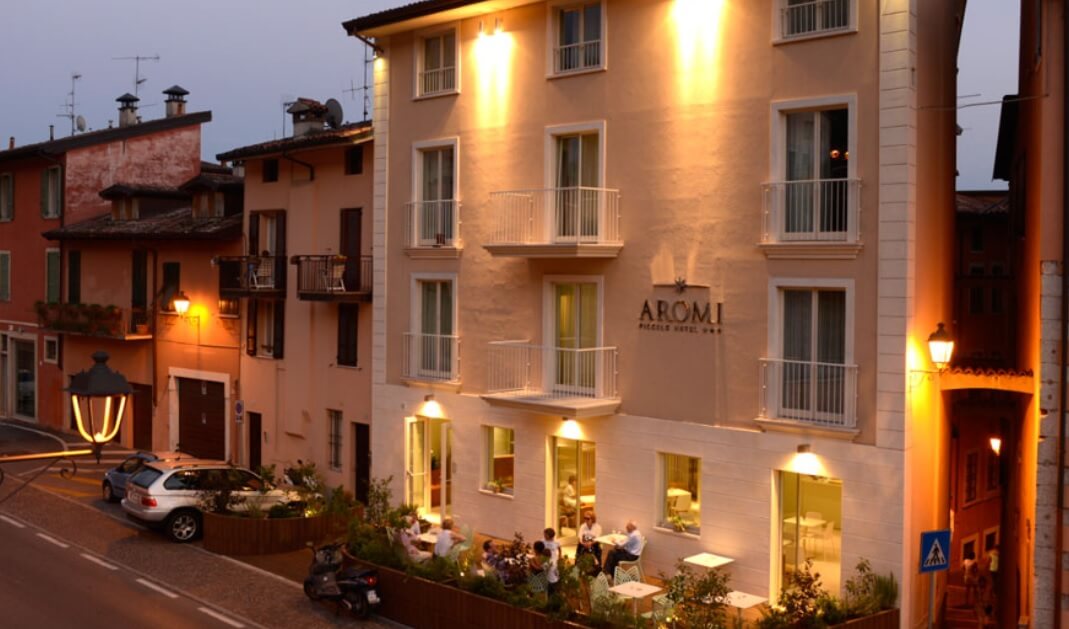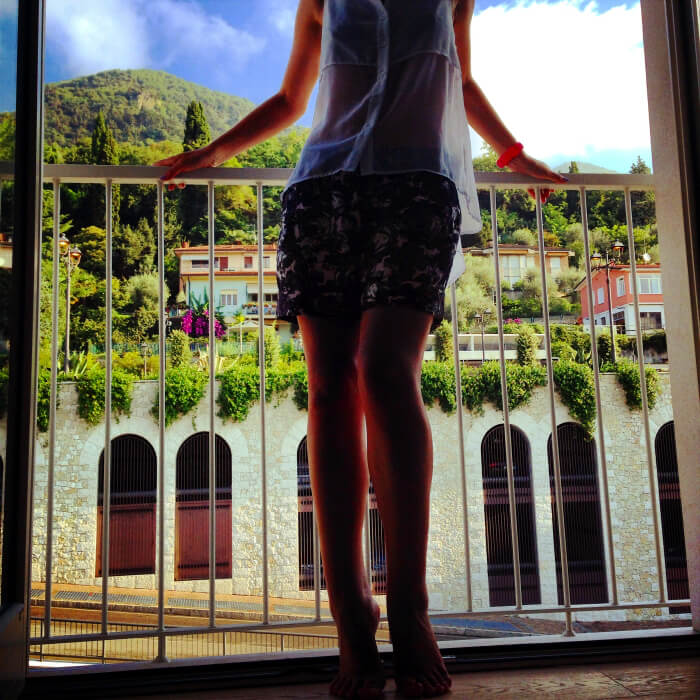 Das hübsche Bed & Breakfast Hotel gibt es erst seit August 2012. Die insgesamt 12 Zimmer sind hochwertig und modern eingerichtet, die Sauberkeit lässt nichts zu wünschen übrig und auch die Betten sind sehr bequem. Es sind nur ein paar Schritte durch eine kleine Gasse und man ist direkt im Stadtzentrum sowie am See.
Ein Highlight des familiengeführten Hotels ist das allmorgendliche Frühstück. Die "Nonna" und Seniorchefin verwöhnt ihre Gäste mit frischen Kuchen, Plätzchen, Puddings oder Quiches. Jeden Nachmittag duftete es bereits im Foyer nach frisch Gebackenem für den nächsten Morgen – himmlisch! Natürlich gibt es auch (Vollkorn-)Brot, Brötchen, Croissants, Obst, Wurst & Käse, Joghurt, Müsli, Eierspeisen oder Tomate & Mozzarella. Dazu köstlicher Kaffee, Saft oder auch ein frischer Milchshake.
Für abends absolut empfehlenswert ist die "Bar Italia" an Salós Uferpromenade. Sowohl drinnen als auch draußen ein schönes Fleckchen Erde. Hier bekommt ihr, egal was ihr trinkt (standesgemäß empfehle ich natürlich einen Aperol- oder Campari Sprizz), eine tolle Snackauswahl, bestehend aus Oliven, eingelegten Kirschpaprika, Crackern, Silberzwiebeln und Chips. Solche Snacks sind zwar in allen Bars üblich, in der Bar Italia haben sie uns aber besonders gut gefallen, und die Qualität sowie Größe der Drinks stimmt auch!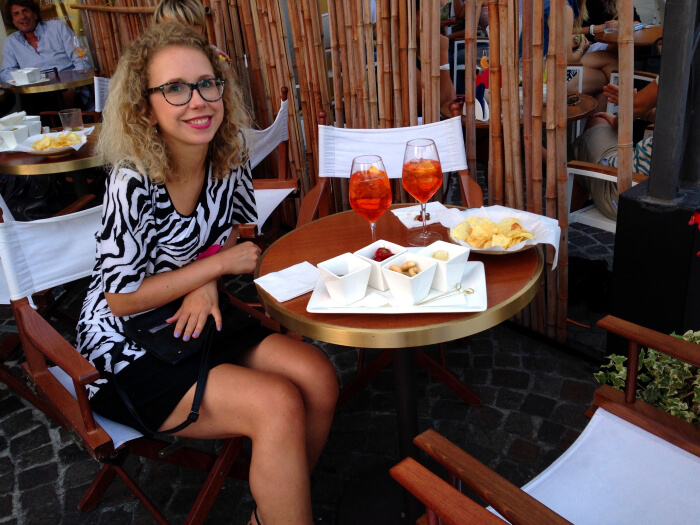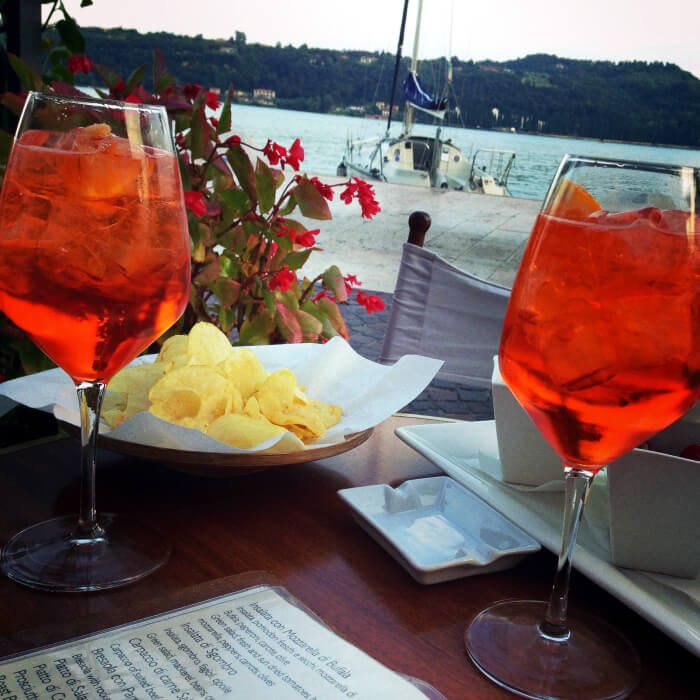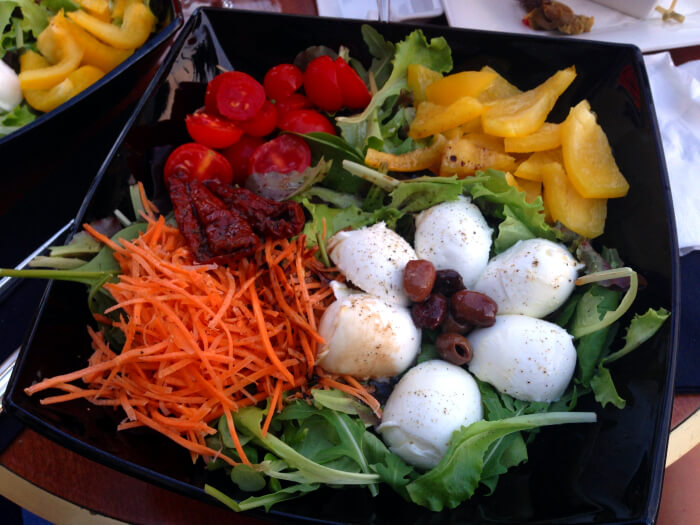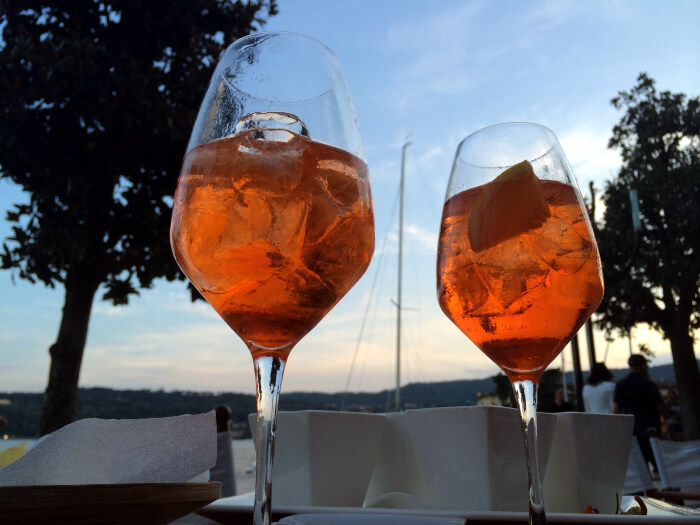 Zu guter Letzt noch ein paar Restaurant-Empfehlungen für Saló
◊ Osteria di Mezzo
◊ Gallo Rosso
◊ Ristorante Papillon
◊ Floriana
◊ Pizzeria LungoLago64
---
As already announced in my post about Verona (here), I wanted to tell you everything about our visit at Lake Garda. The "Lago di Garda" is the largest lake in Italy. It is a popular holiday location and is located in northern Italy, about half-way between Brescia and Verona, and between Venice and Milan. We have been to Saló – a beautiful little town at the western part of the lake.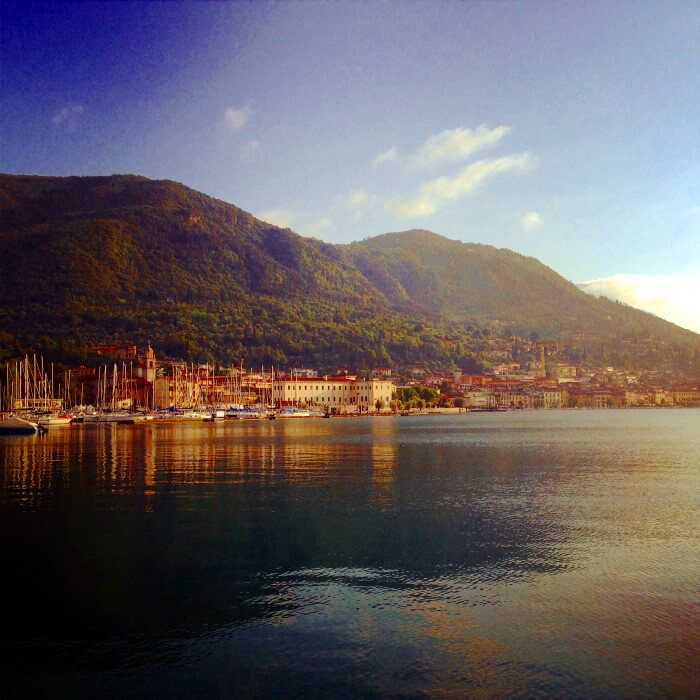 Saló is characterized by the longest lakeside promenade of the whole Lake Garda – perfect for strolling around, running, swimming or relaxing on a bench. Another highlight is the beautiful old town with many little boutiques and excellent restaurants.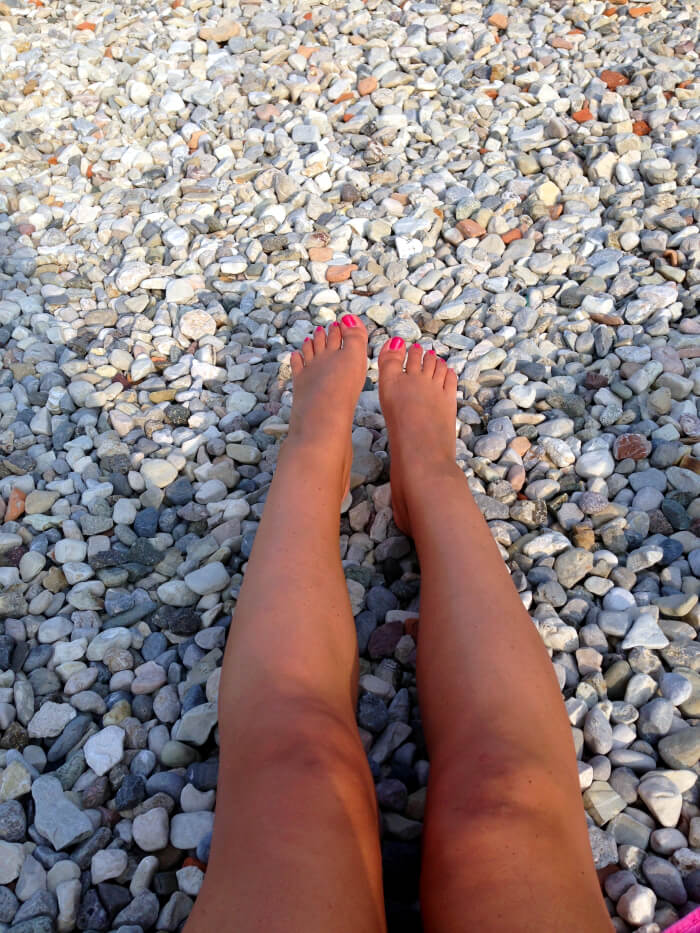 We stayed at the wonderful "Aromi Piccolo Hotel". The pretty B&B hotel opened in August 2012. The total of 12 rooms are nicely done up, spotlessly clean and the beds are very comfortable. You just have to go through a little alley to be in the old town and on the lake.
One of the best things in this little boutique hotel is the breakfast! The "nonna" spoils her guests with freshly baked cakes, cookies and quiches. Of course you can also get bread, buns, croissants, fruits, sausage and cheese, yogurt, cereals, eggs or tomatoes with mozzarella.
For the evenings I recommend the "Bar Italia" at the lakeside promenade. Both inside and outside it is a beautiful place to have a drink. And, no matter what you drink (I recommend Aperol- or Campari Sprizz) you get a great assortment of snacks like olives, pimientos, crackers, pearl onions and chips.
Last but not least some more restaurant recommendations
◊ Osteria di Mezzo
◊ Gallo Rosso
◊ Ristorante Papillon
◊ Floriana
◊ Pizzeria LungoLago64