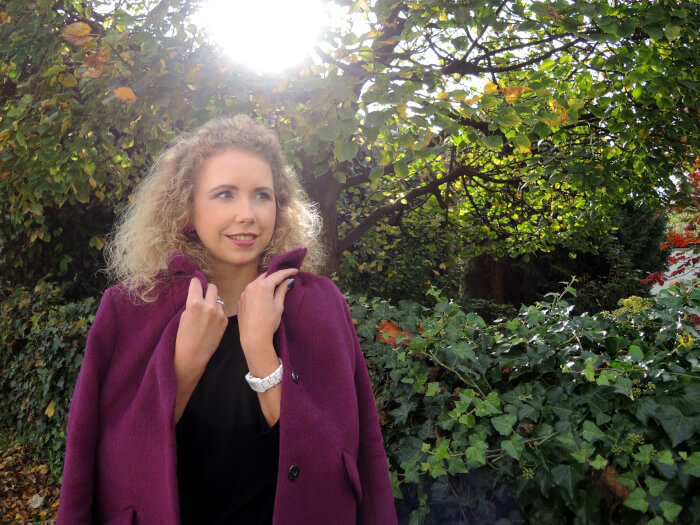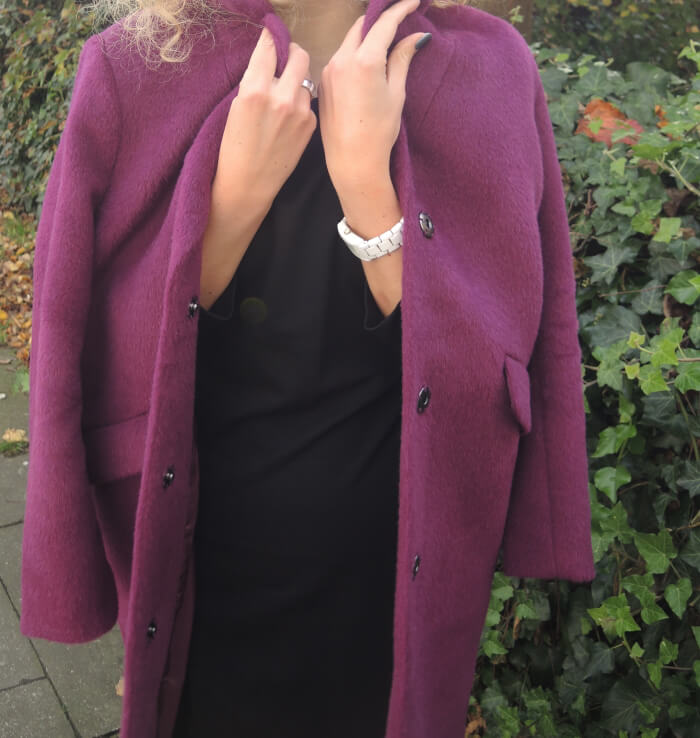 Shop my look: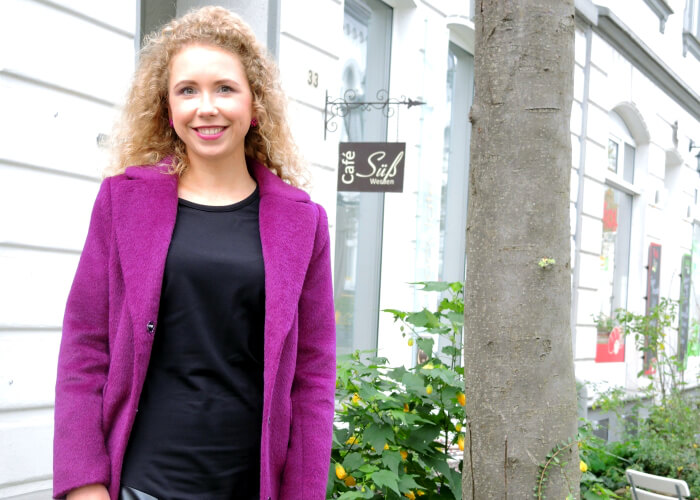 Endlich kann ich euch meinen wunderschönen neuen Mantel von H&M Premium ausführlich zeigen. Ich bin absolut begeistert von Schnitt, Farbe und Qualität – durch seinen Alpaka-Anteil ist das gute Stück wunderbar weich und wärmend.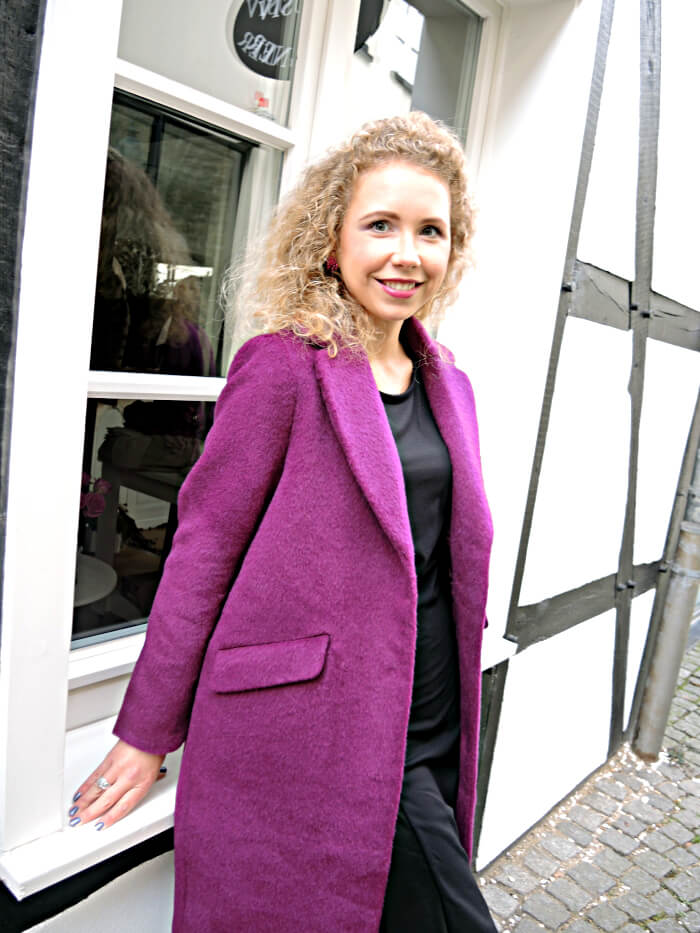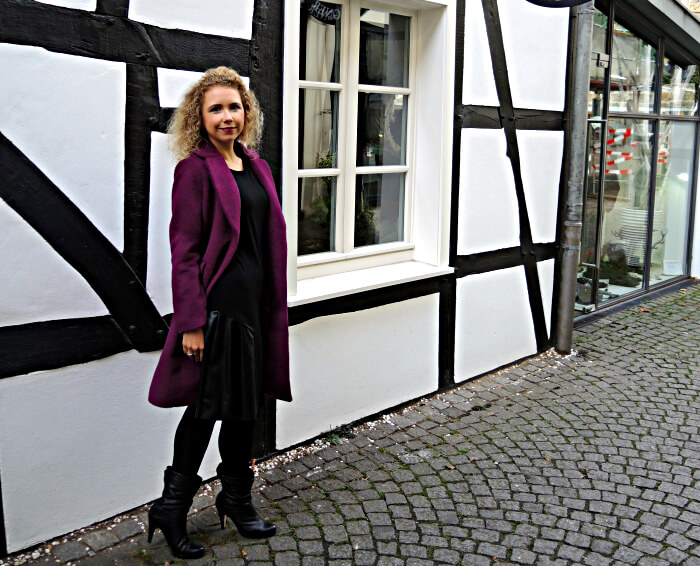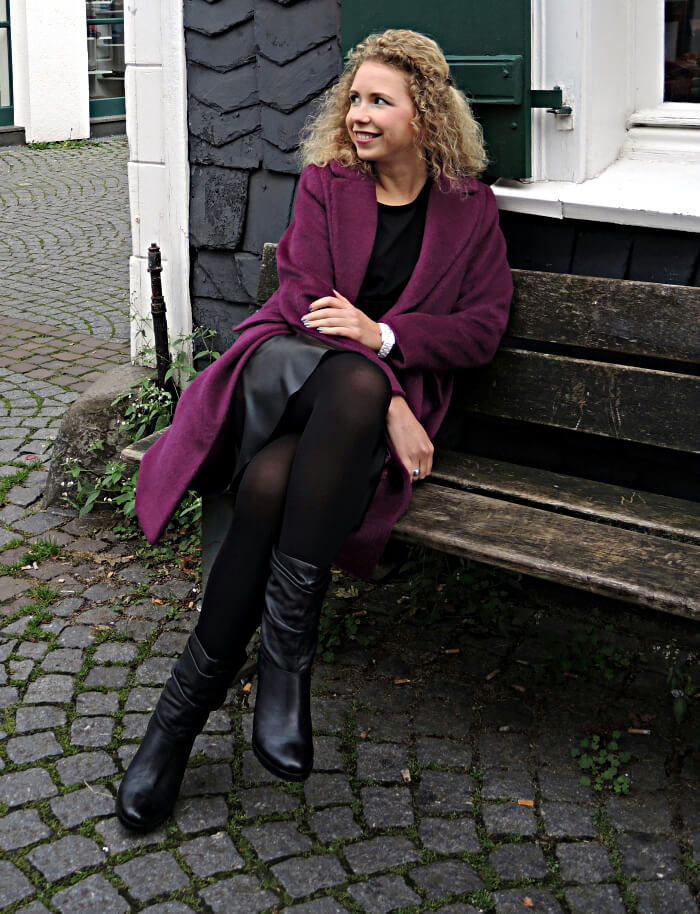 Kombiniert habe ich den Mantel mit einem meiner Lieblingskleider von Ana Alcazar, schwarzen Strümpfen und Stiefeletten. Alles in Schwarz, weil ich wollte, dass der Mantel wirken kann. Demnächst werde ich euch aber auch noch weitere Varianten mit dem guten Stück zeigen.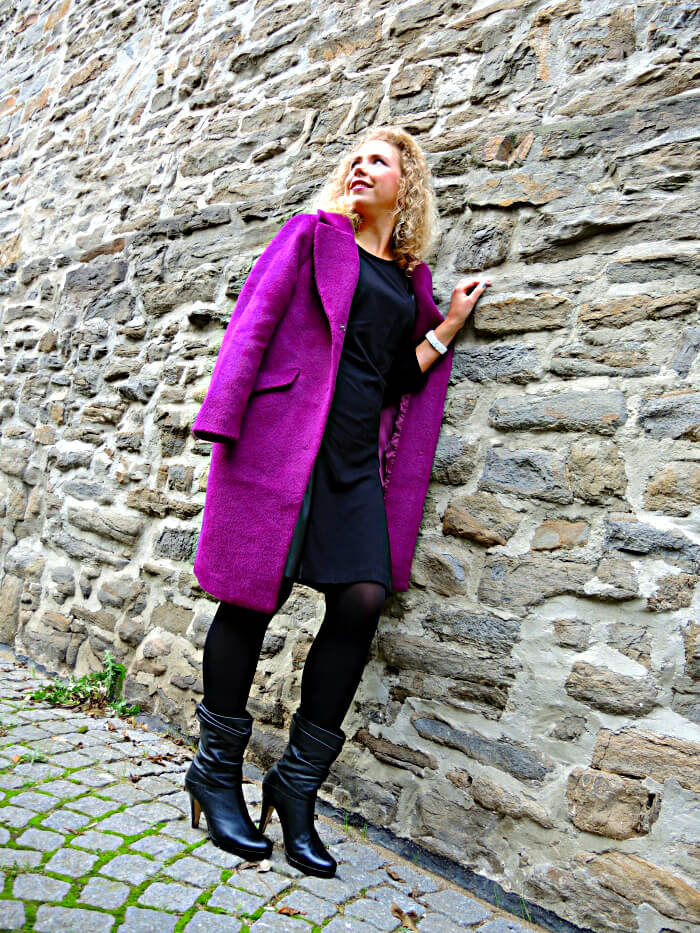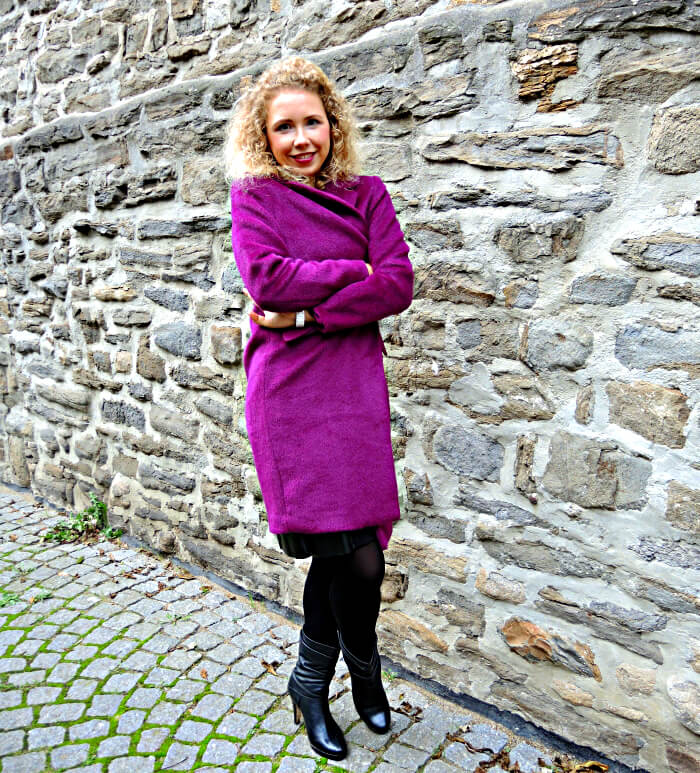 Ursprünglich hatte ich nach einem pastellfarbenen Wintermantel gesucht – in Rosa oder Hellblau – mich dann aber schockverliebt, als ich diesen im Onlineshop gesehen habe. Pflegeleichter dürfte diese Farbe auf jeden Fall sein, und ich denke, dass sie auch den immer blasser werdenden Herbst-Teint ganz gut auffrischt. Was meint ihr?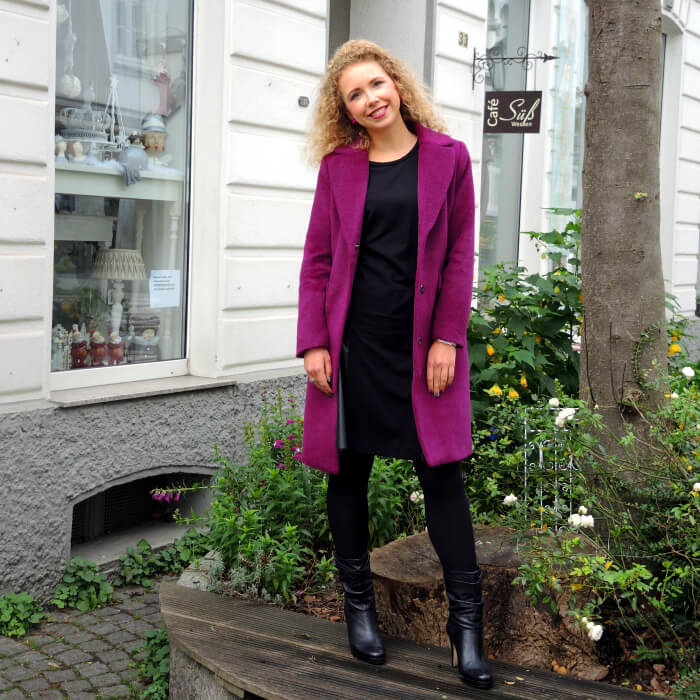 ---
Finally I can show you my beautiful new coat from H&M Premium. I am absolutely delighted with style, colour and quality – it is very warm and cozy.
In the first place I searched for a pastel-coloured coat but I fell in love immediately when I saw this one at the onlineshop. And this coat is certainly more easy to clean and the purple brings the pale winter teint to glow. What do you think?