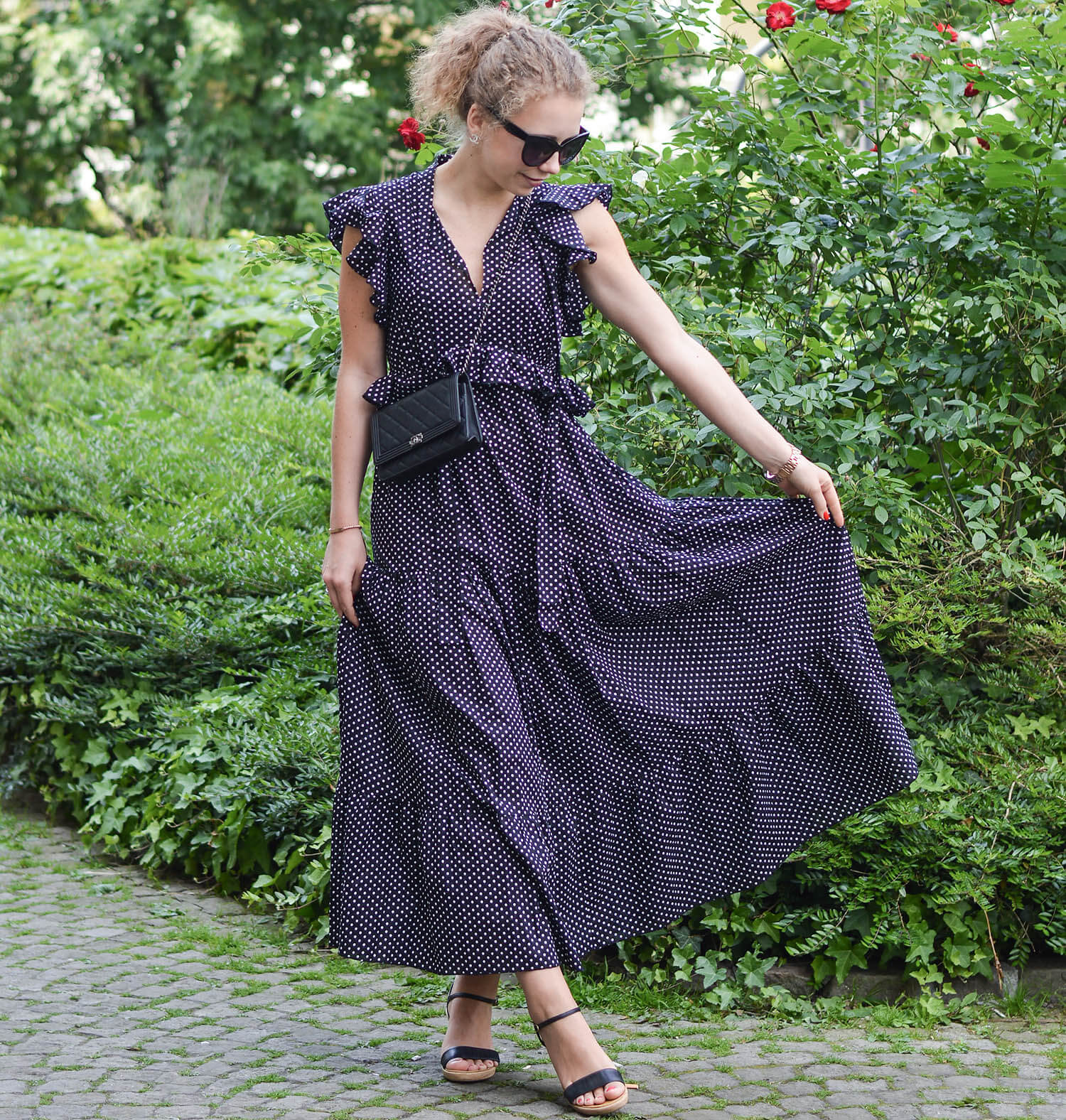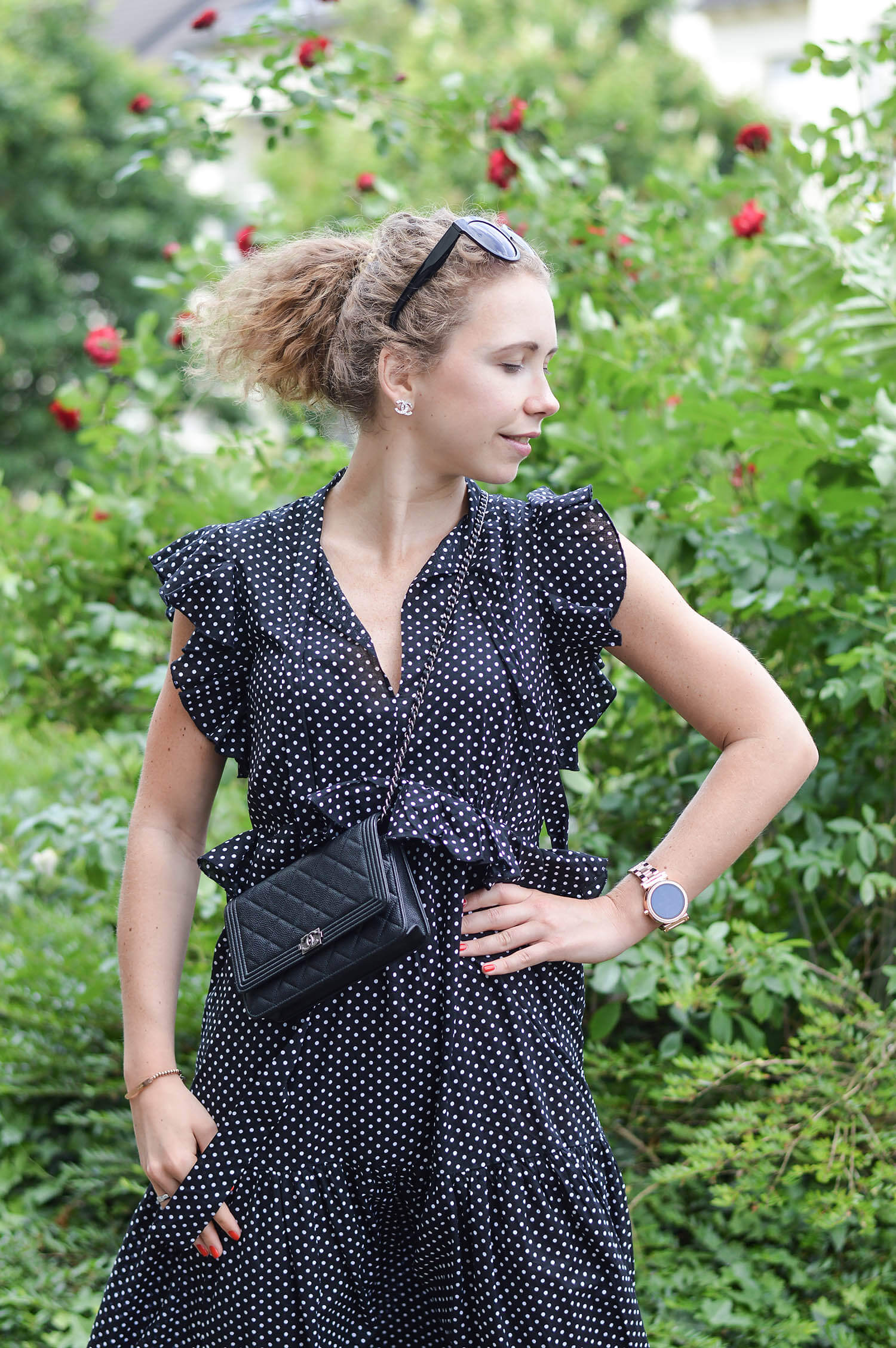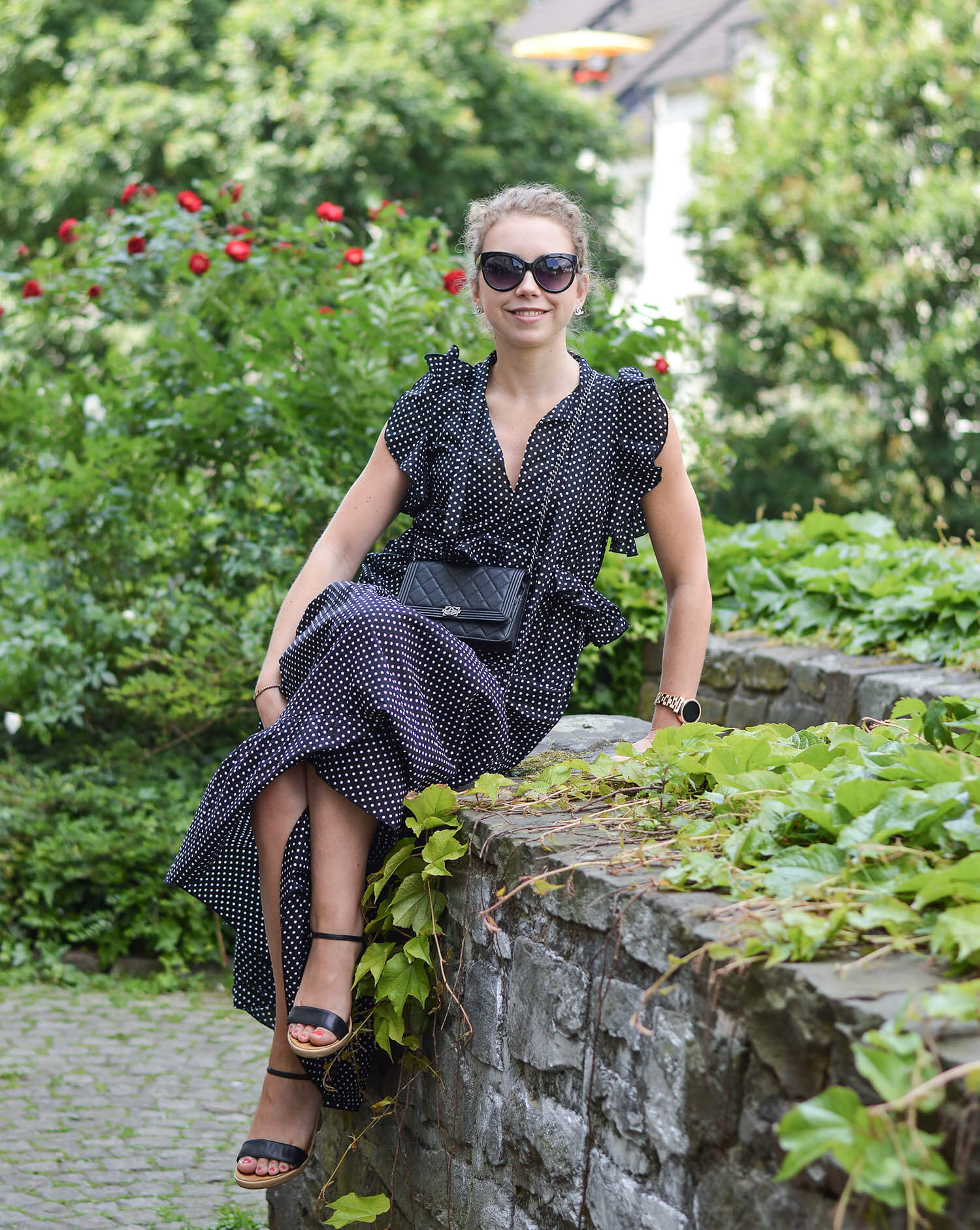 Ich habe euch meine Liebe zu Punkten, die dieses Jahr wirklich voll ausgebrochen ist, bereits gestanden. Heute geht es weiter mit dem nächsten gepunkteten Look; dieses Mal in Form eines sommerlichen Maxikleides.
Maxikleid mit Volants und Punkten
Ich liebe locker fallende Maxikleider an heißen Sommertagen. Sie umspielen die Figur, ohne einzuengen, schwingen mit dem Wind und man schlüpft hinein und ist sofort fertig angezogen. Wenn der Stoff dann auch noch – wie bei diesem – eine leichte Baumwolle ist, die herrlich kühlt, ist das Sommergefühl perfekt!
Gefunden habe ich dieses Traumkleid von Apart bei TK Maxx. Es ist aber aus der aktuellen Kollektion; ich habe es euch unten auch verlinkt. Schon auf dem Bügel fand ich es klasse mit den Stufen, den femininen Volants, der Möglichkeit, vorne eine Schleife zu binden und natürlich den Punkten! In der Kabine hat es mich dann vollends begeistert. Ich fühlte mich direkt wohl und zudem ist die Länge klasse, denn ich kann problemlos hohe, aber auch flache Schuhe dazu tragen, ohne dass das Kleid zu kurz ist bzw. auf dem Boden hängt.
Für einen Sonntagsspaziergang in Ratingen habe ich das Maxikleid mit einer großen schwarzen Sonnenbrille, meiner kleinen Chanel Tasche und bequemen Wedges von Unisa kombiniert.
Dress: Apart
Shoes: Unisa
Bag: Chanel
Shop my Look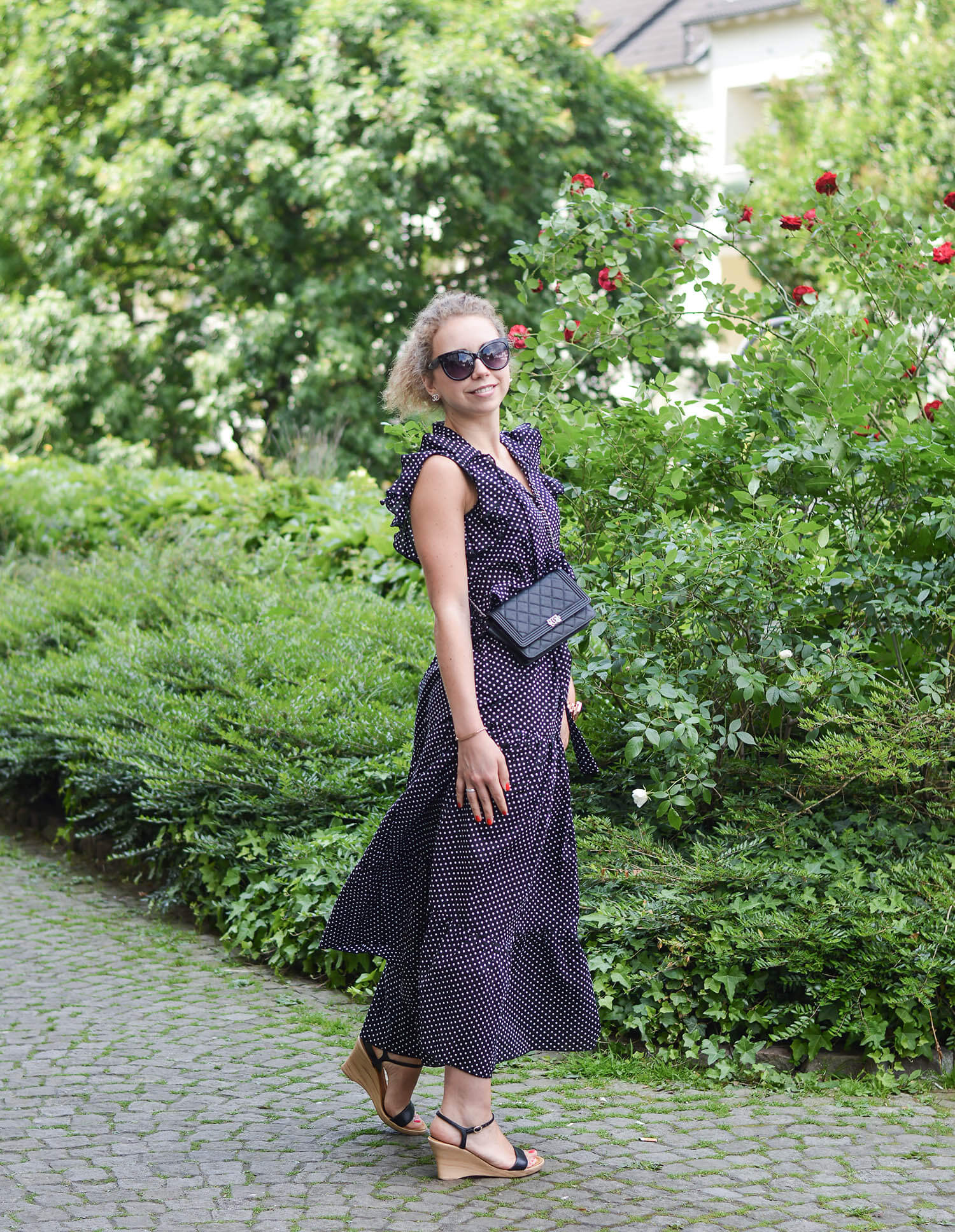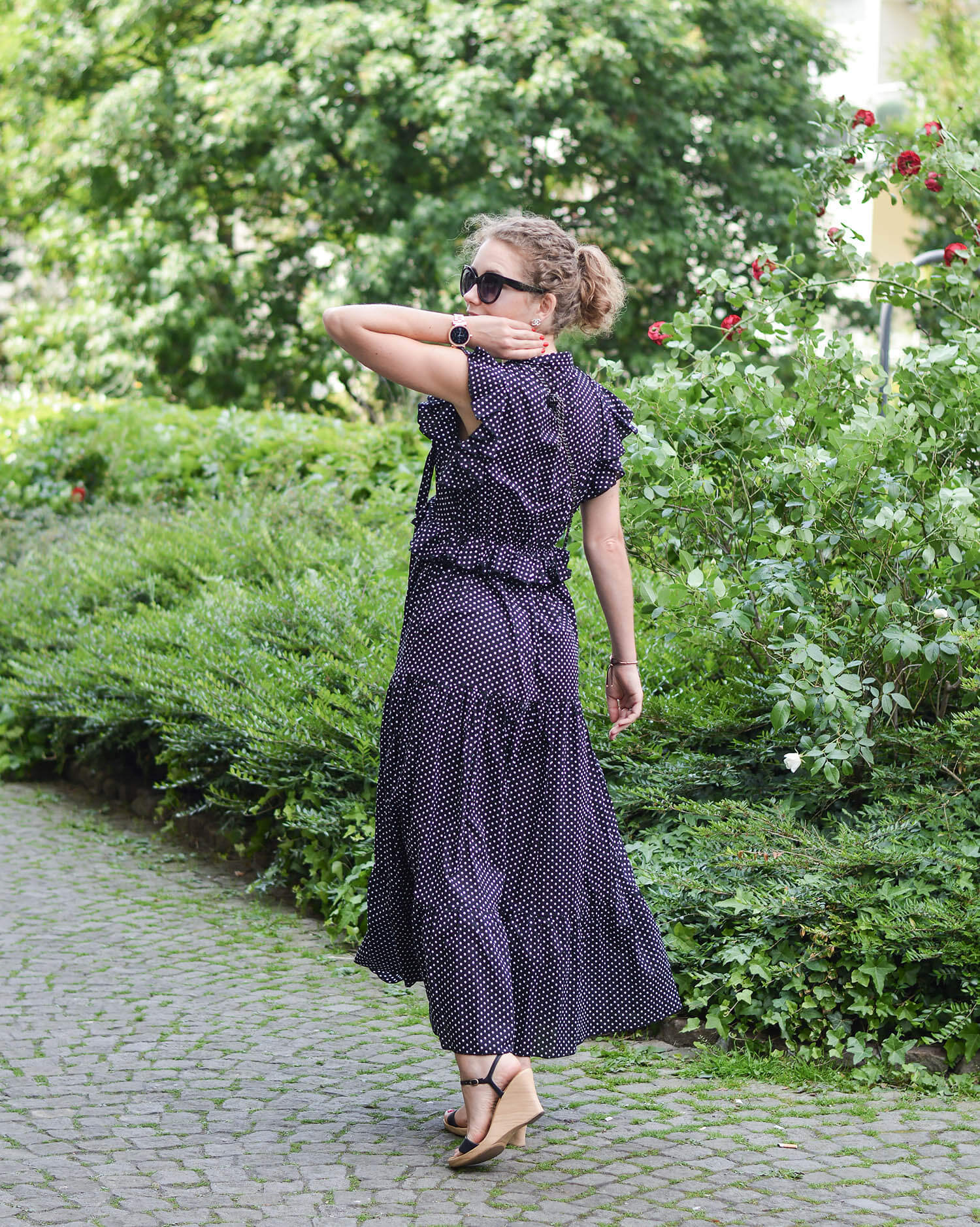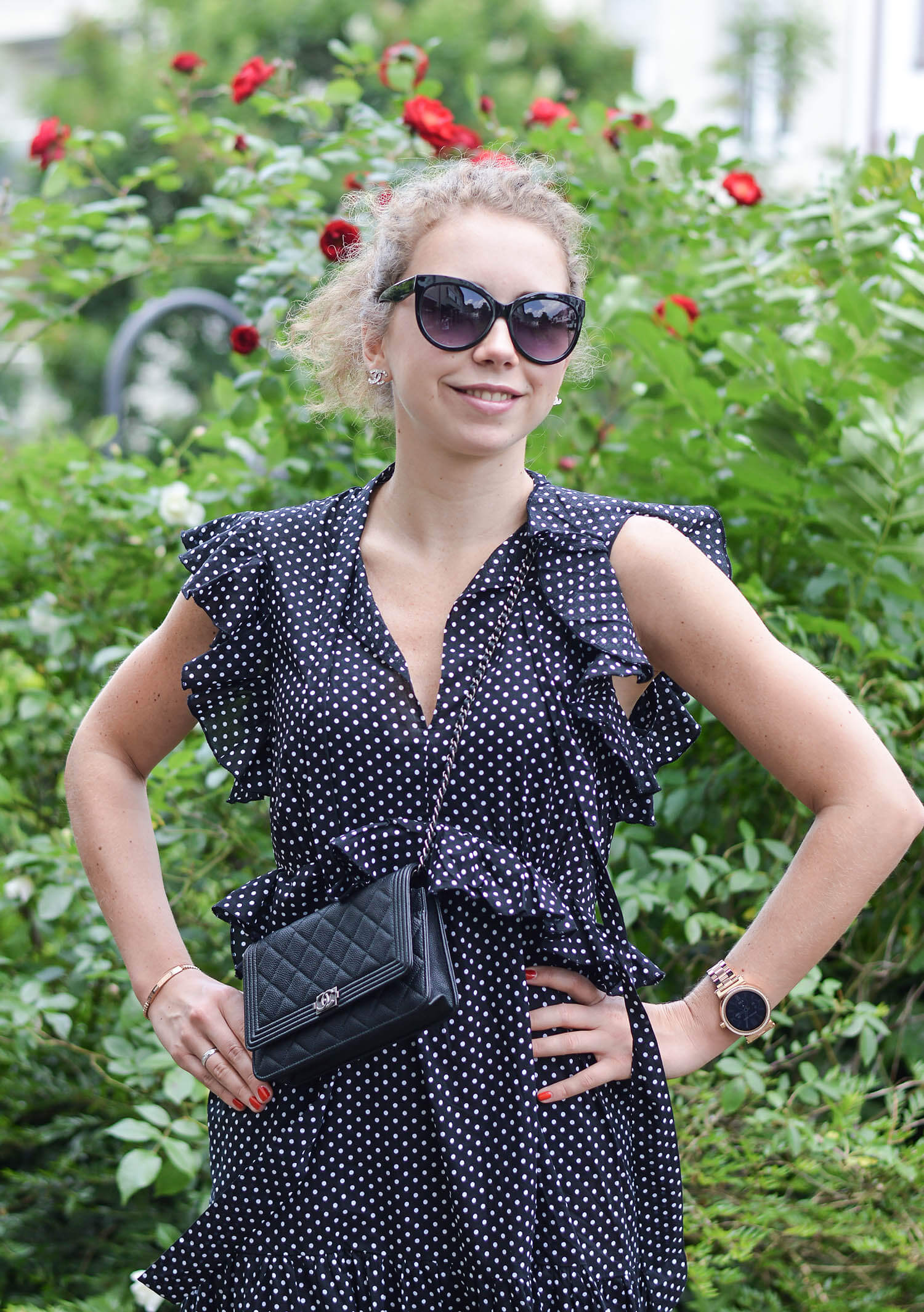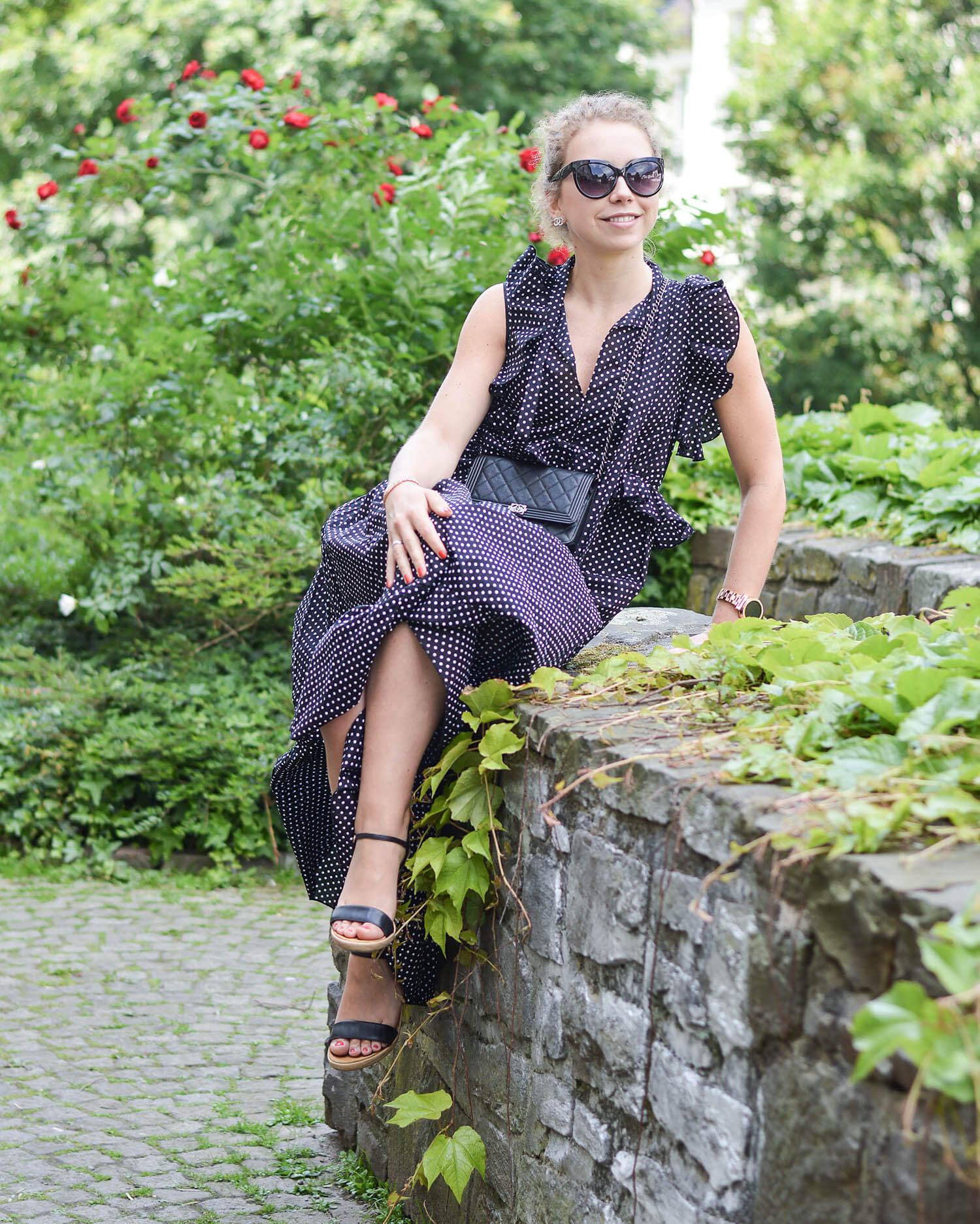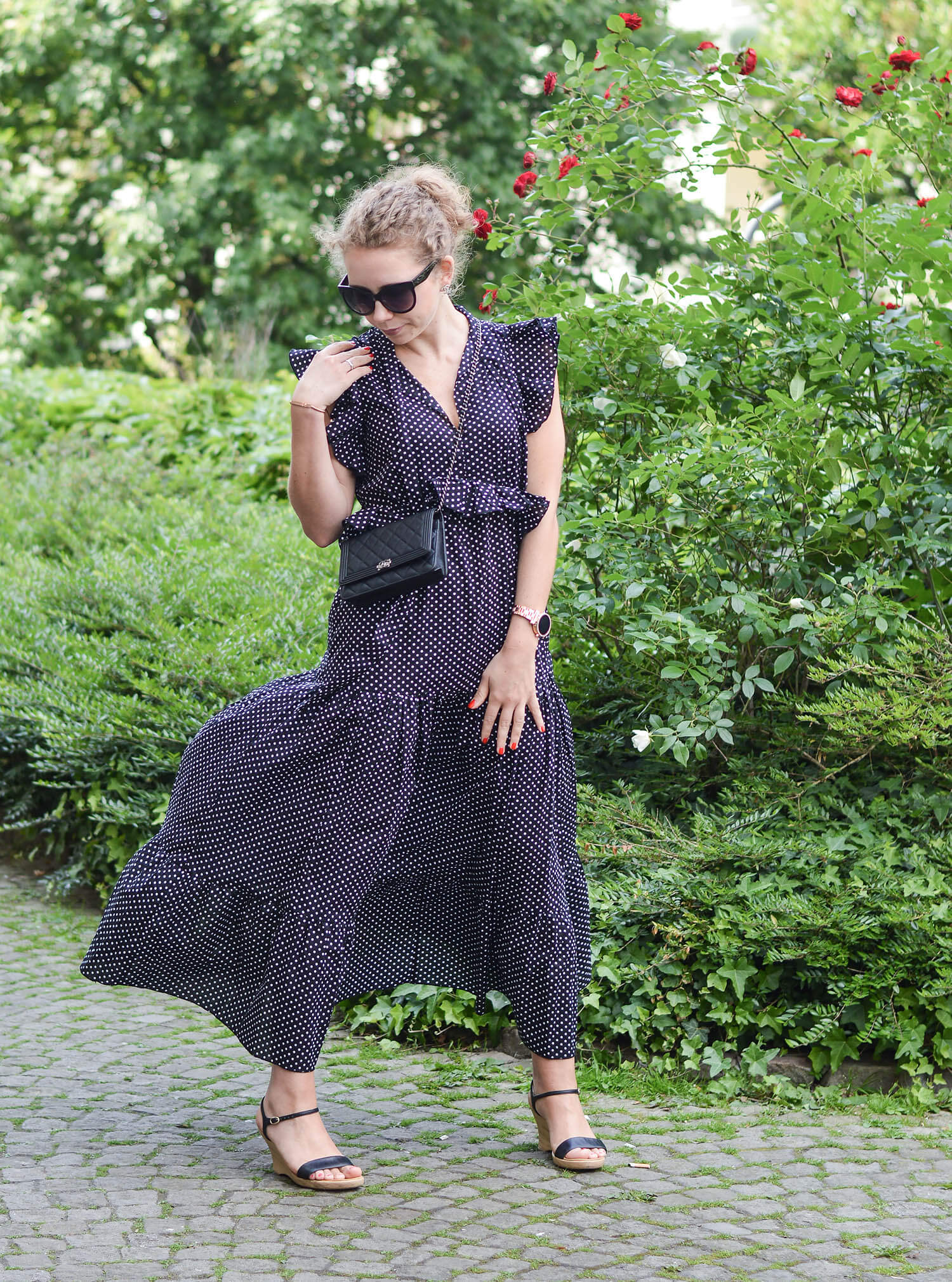 ---
I have already confessed to you my love for dots, which has really broken out this year. Today we continue with the next dotted look; this time in the form of a summery maxi dress.
Maxi dress with flounces and dots
I love loosely falling maxi dresses on hot summer days. They play around the figure without restricting, swing with the wind and you slip in and are immediately dressed. If the fabric is also – as with this one – a light cotton that cools wonderfully, the summer feeling is perfect!
I found this dream dress from Apart at TK Maxx. But it is from the current collection; I linked it to you below. Already on the hanger I liked the steps, the feminine flounces, the possibility to tie a bow at the front and of course the dots! Then in the cabin I was completely thrilled. I felt good right away and the length is great, because I can put on high but also flat shoes without the dress being too short or hanging on the floor.
For a Sunday walk in Ratingen I combined the dress with big black sunglasses, my little Chanel bag and comfortable wedges from Unisa.