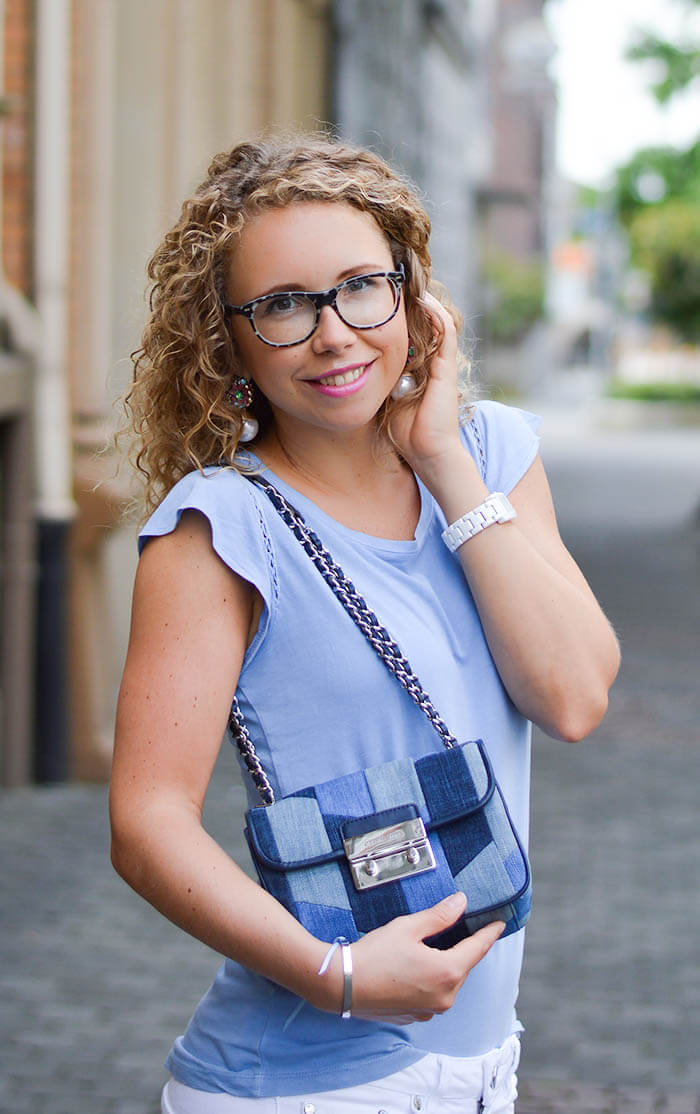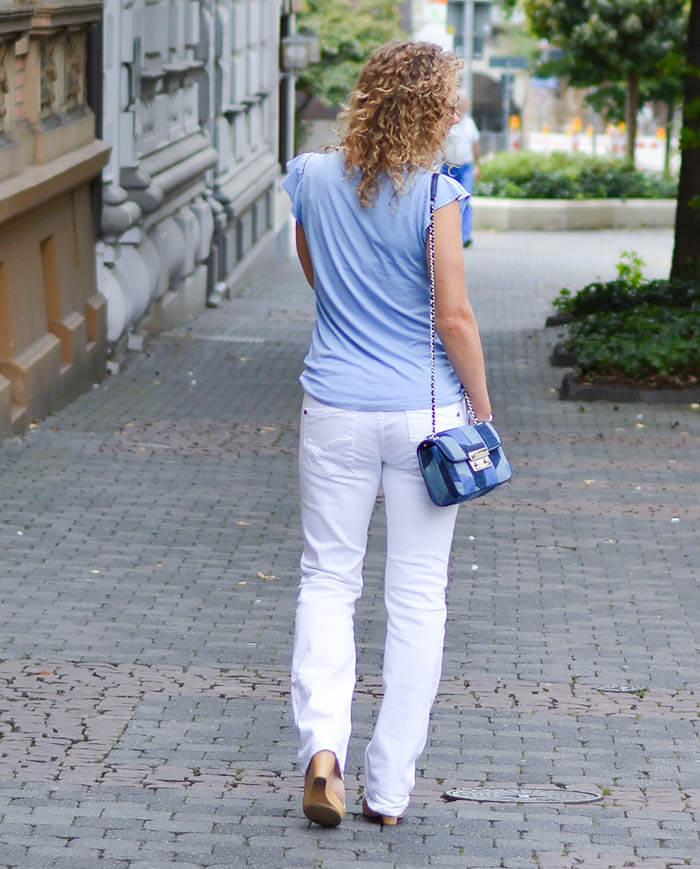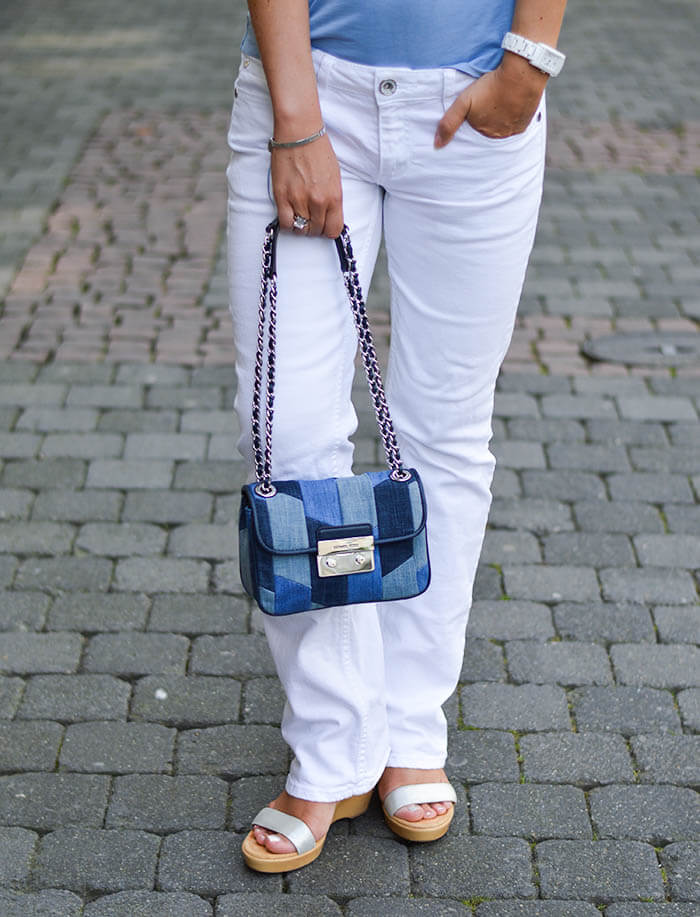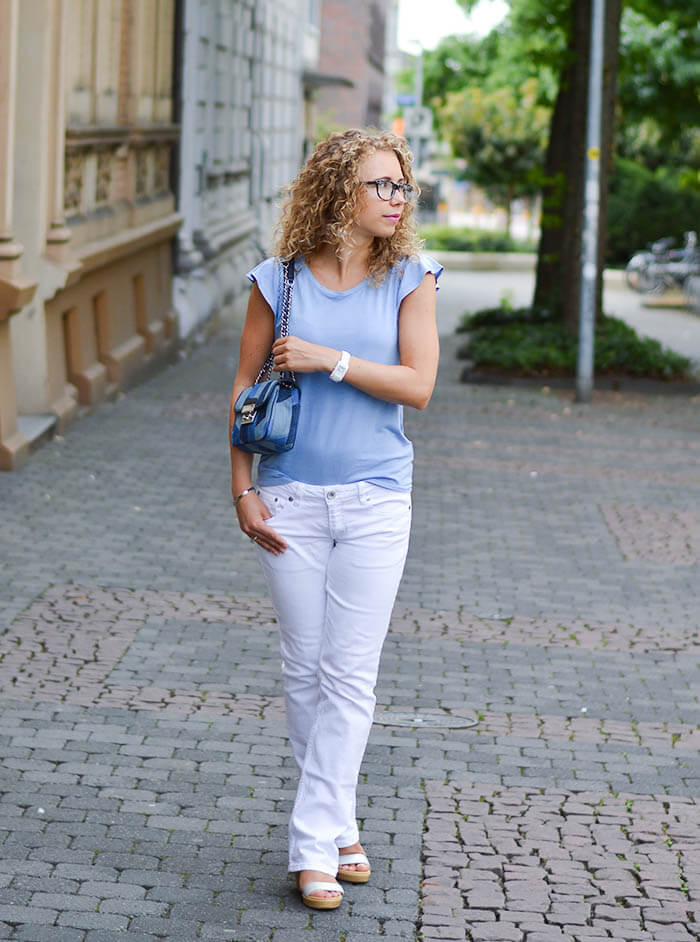 Shirt: H&M // Pants: Il' Dolce // Shoes: Unisa // Bag: Michaek Kors
Shop my Look
Guten Morgen ihr Lieben! Während dieser Beitrag online geht, steht uns hier im schönen Südtirol ein weiterer entspannter Urlaubstag bevor. Ich kann es kaum erwarten, euch bald auch hier davon zu berichten!
Traumtasche
Auf das Michael Kors Sloan Patchwork Denim Modell habe ich schon länger ein Auge geworfen. Bei Verena könnt ihr sie auch in diversen Outfits bewundern. Und genau das hat mich auch so überzeugt: Sie passt mit ihren verschiedenen Denim-Tönen einfach zu super vielen Styles. Ob zum Sommerkleid, zur modernen Culotte und Blazer Kombi, zu Shorts und Bluse oder auch in der kommenden Saison zu Strickkleidern und Co. Ja, und zu Jeans passt sie natürlich auch. ;-)
Für mich war die Tasche ein super Schnäppchen, denn ich habe sie beim Stöbern auf eBay brandneu zu einem grandiosen Preis geshoppt, aber auch so ist sie schon reduziert zu finden in den Onlineshops.
Outfit
Da das Täschchen wie gesagt zu so vielen Looks passt, werdet ihr sie künftig häufig an mir sehen. Der zweite Style damit ist auch schon im Kasten und hier im Urlaub habe ich sie natürlich auch mit dabei. Für das erste Outfit habe ich mich der Tasche angepasst mit einem schlichten hellblauen T-Shirt mit Volant-Ärmeln, einer weißen Jeans und silbernen Keilsandaletten.
Wie gefällt euch meine neue Traumtasche und der erste sommerlich-frische Look mit ihr?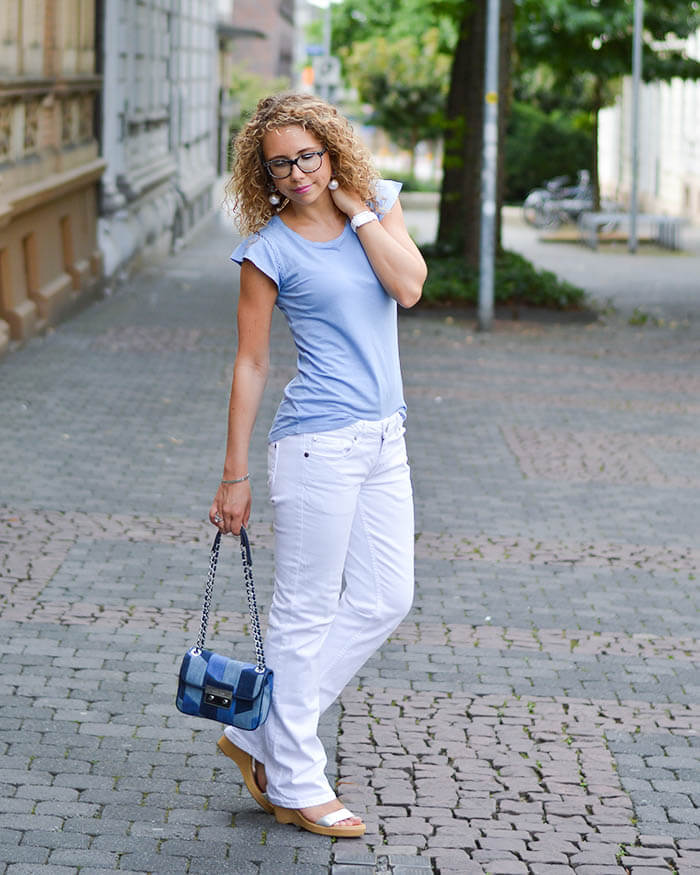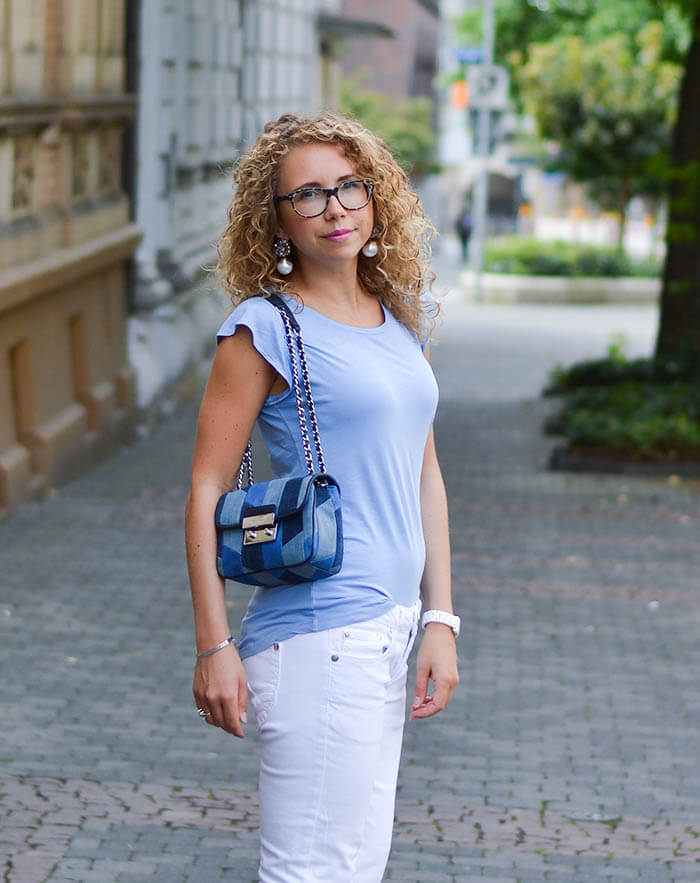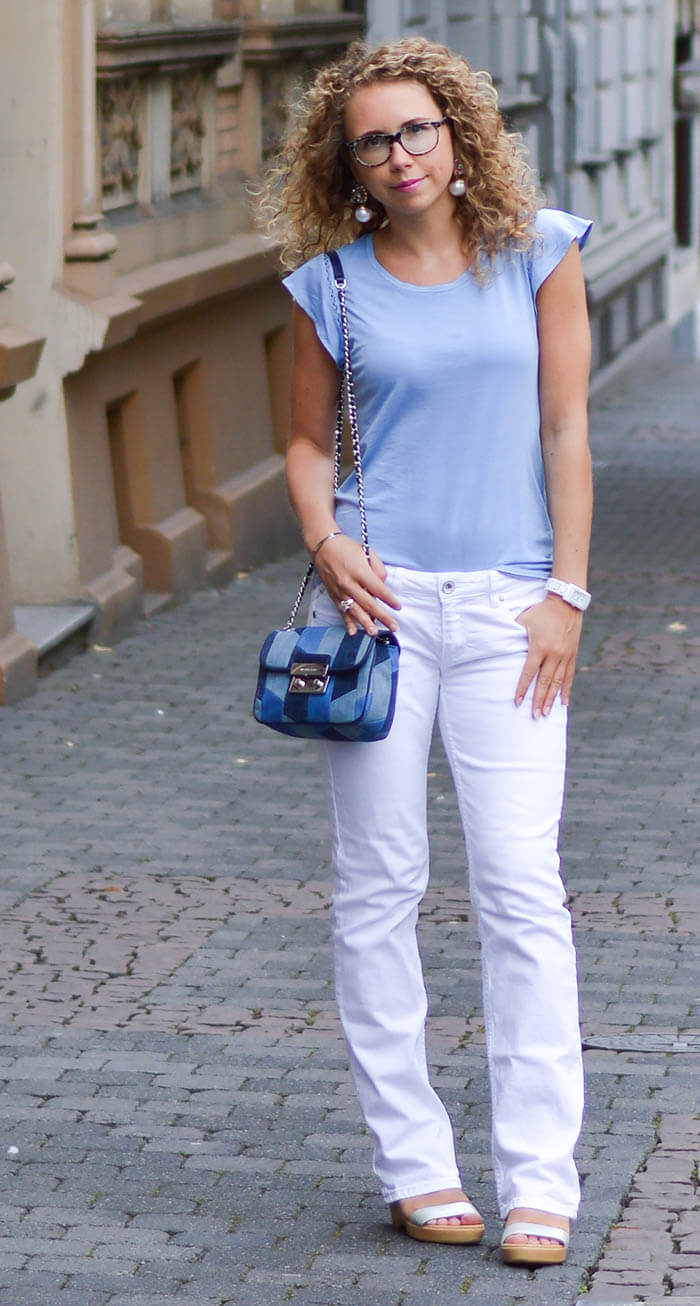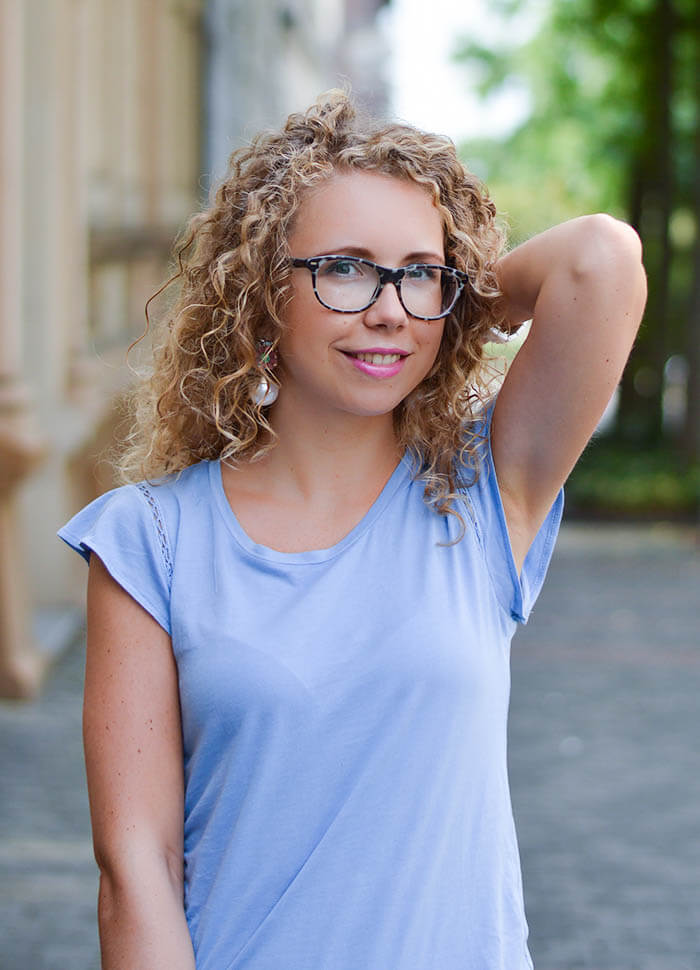 ---
Good morning lovelies! While this post is going online, we gonna have another relaxed day in beautiful South Tirol. I can't wait to tell you more about it soon!
Dream bag
I casted an eye on this Michael Kors Sloan Patchwork denim bag for quite some time. I love the fact, that it's so versatile. It goes perfectly with a summer dress, with culottes and blazer, with shorts or with knit dresses in the upcoming season. Well, it also matches every denim piece, too of course. ;-)
For me, this bag was a real bargain, because I found it at eBay brand new and for an superb price. But you can find it reduced at the online shops, too.
Outfit
So, you will see me wearing this cute little bag much more often. For the first outfit I chose a look which suits to it. I'm wearing a basic light blue tee with flounce sleeves, a white denim and silver wedge sandals.
How do you like my new dream bag and the first summery-fresh look with it?