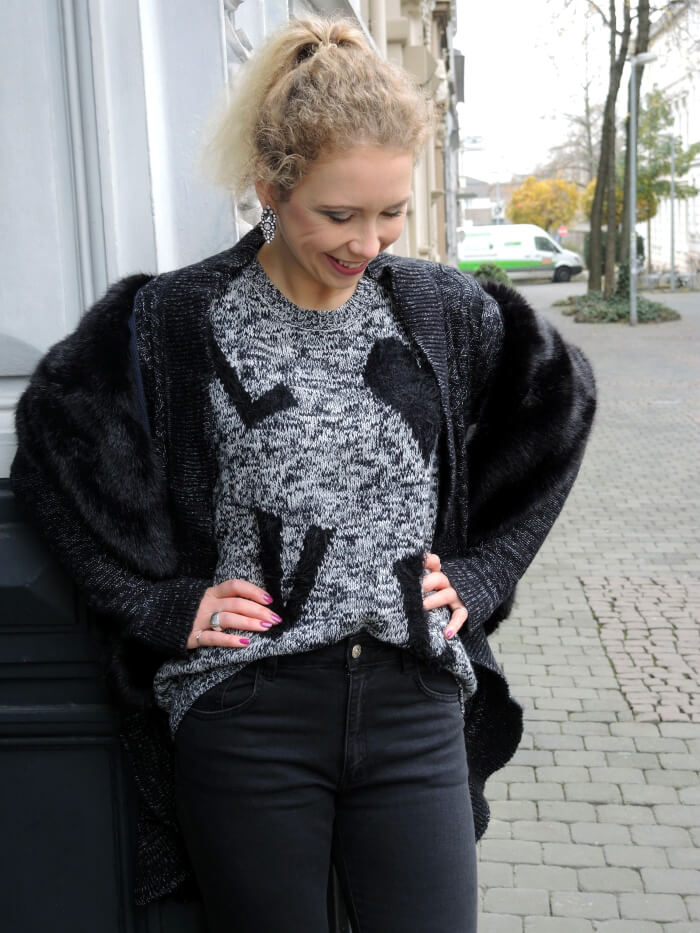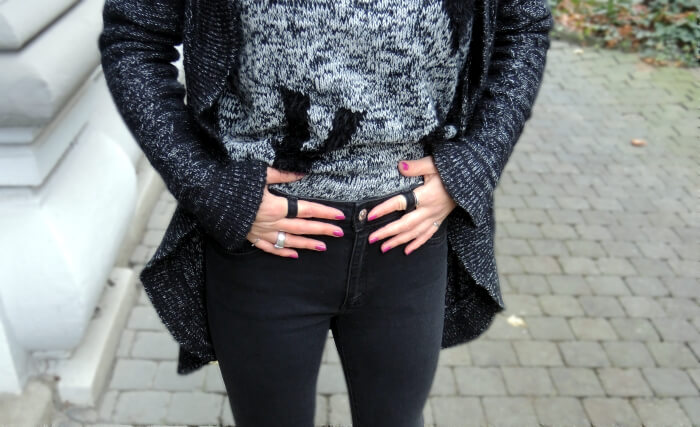 Shop my look


Hab ich euch nicht letztens noch erzählt, dass ich auf der Suche nach einer High-Waist-Jeans bin?! Nun, inzwischen habe ich eine gefunden – ehrlich gesagt sogar zwei ;-). Als ich vor zwei Wochen in der Mittagspause durch Zara spaziert bin, ist mir eine Midseason-Sale-Ecke aufgefallen, und dort hingen tatsächlich extra stretchige Jeans mit taillenhohem Bund. Drei Farben gab's zur Wahl: Tiefschwarz, Anthrazit und Blau. Da es durch die Preisreduzierung quasi zwei Hosen zum Preis von einer gab, hab ich gleich zwei mitgenommen – die dunkelgraue und die blaue. Erstere zeige ich euch hier, zusammen mit zwei meiner liebsten Strickteile, die ich vergangenes Jahr bei TK Maxx gefunden habe.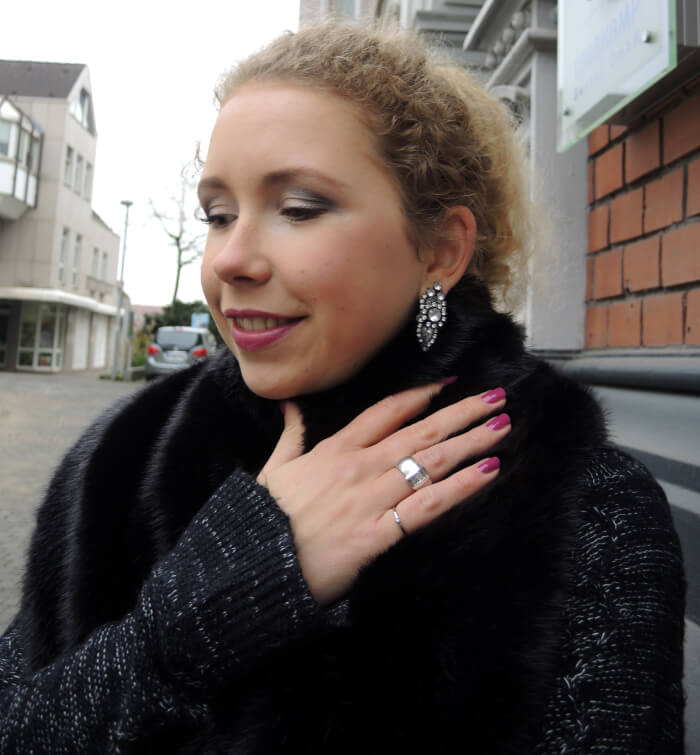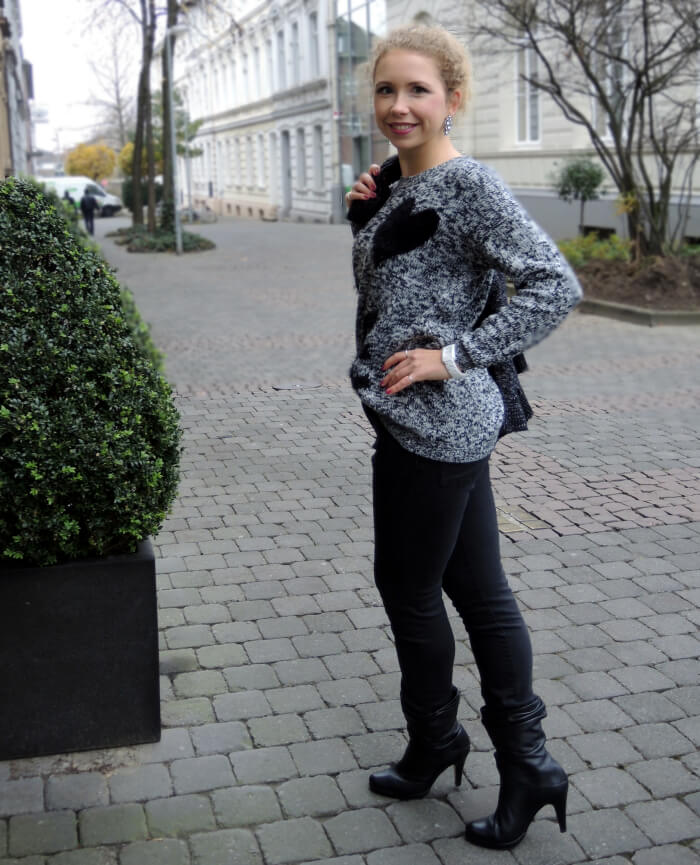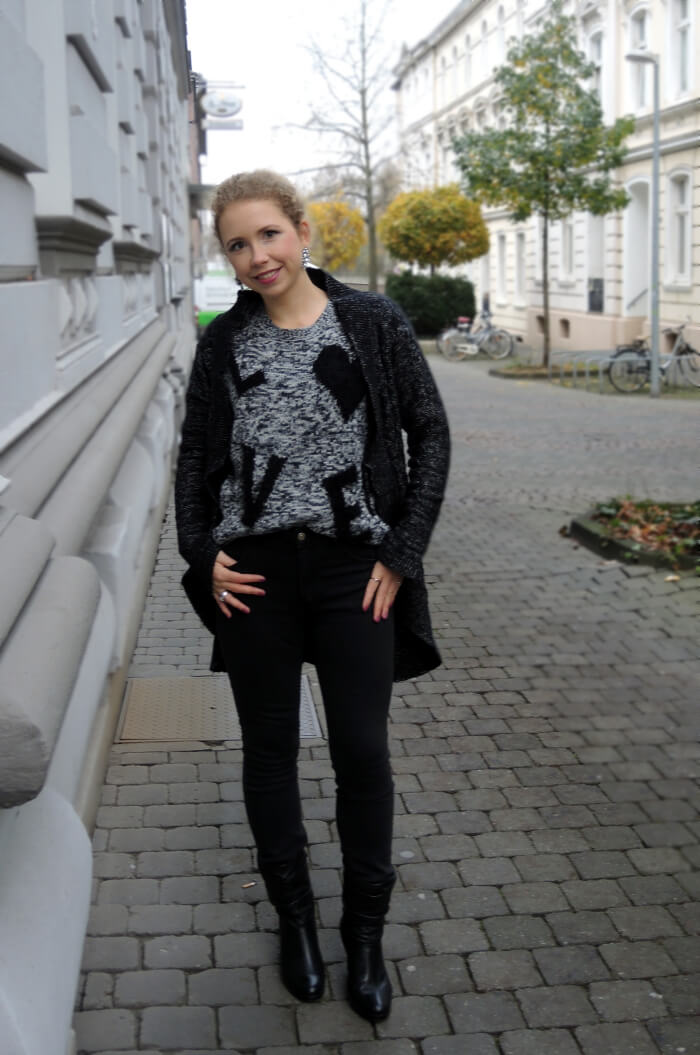 Es wird irgendwie immer schwieriger, gute Fotos bei den aktuellen Lichtverhältnisses hinzubekommen. Ich hoffe dennoch, dass euch mein Look gefällt. ;-)
Wie findet ihr High-Waist-Hosen?
---
Haven't I told you that I am searching for a high waist jeans the other time? Well, I have found one in the meantime – to be honest I found even two ;-). When I strolled through Zara during my lunch break the week before the last I noticed a midseason sale corner. I found some stretchy jeans with waist-high waistband in three coulourways: deep black, anthracite and blue. I choose the blue and anthracite one – latter I am showing you today in combination with two of my favourite knit pieces which I have found last year at TK Maxx.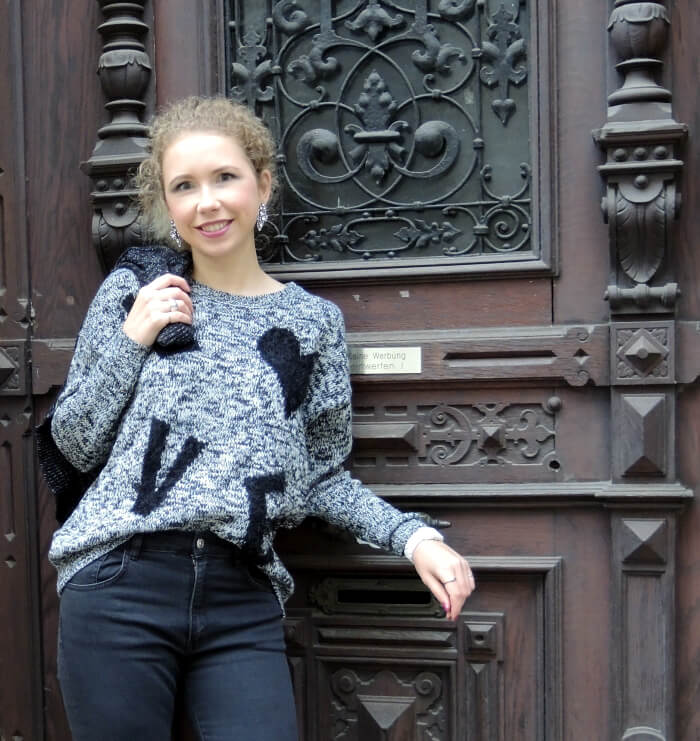 It becomes more and more difficult to take good pictures with current lighting conditions, but I hope you nevertheless like my outfit. ;-)
How do you like high waist pants?