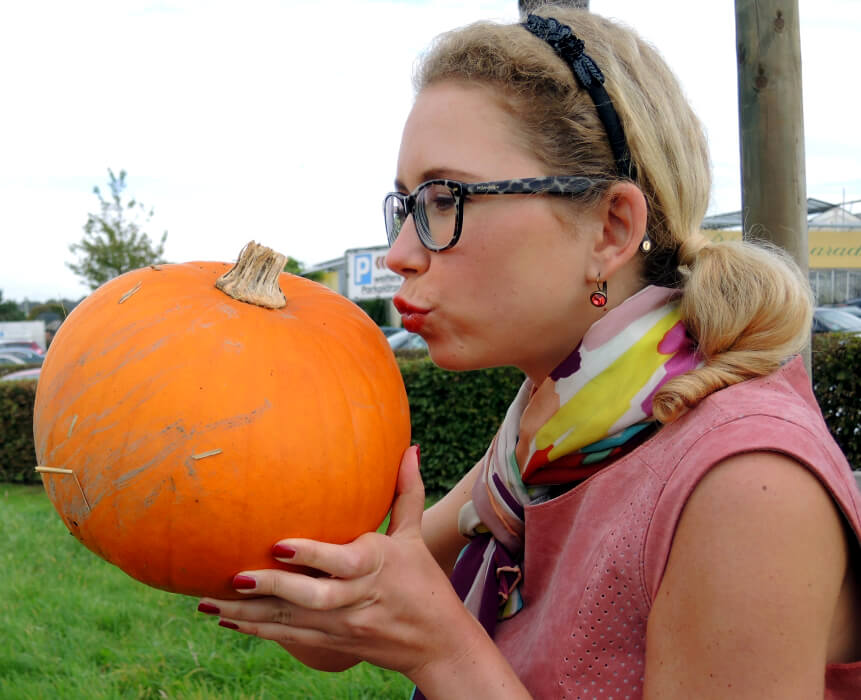 Shop my look:




Heute zeige ich euch mal ein Outfit mit Brille. Im Alltag und Job trage ich sie meistens (ich bin recht stark kurzsichtig), weil ich Kontaktlinsen auf Dauer nicht mehr so gut vertrage. Ich mag mich inzwischen auch mit Brille ganz gut leiden – vor allem mit meinem hübschen Leo-Modell von YSL – aber für Fashion-Posts werde ich auch künftig meist auf die Linsen zurückgreifen. Das korallfarbene Wildlederkleid habe ich im Frühjahr bei Steps in Maastricht geshoppt. Die holländische Marke liefert leider (noch) nicht nach Deutschland, aber wenn ihr in den Niederlanden auf einen Steps-Shop stoßen solltet, geht unbedingt rein, denn sie haben traumhafte Kleider für verschiedenste Anlässe zu bezahlbaren Preisen.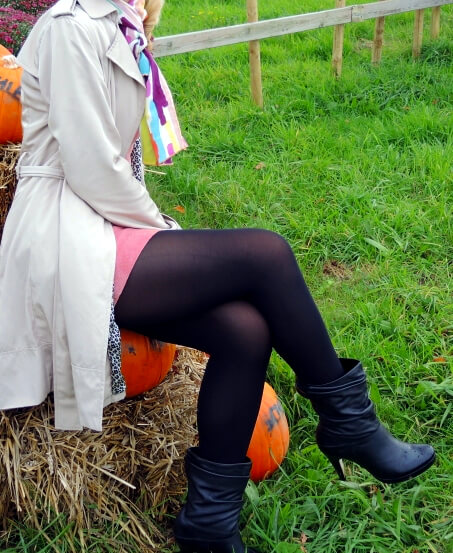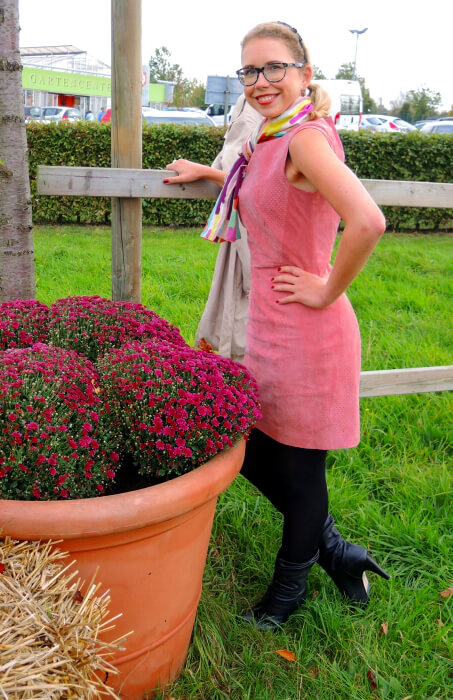 Ich habe das Kleid im Sommer viel getragen, aber mit Strumpfhose, Booties und Mantel passt es auch ganz gut in den Herbst, oder?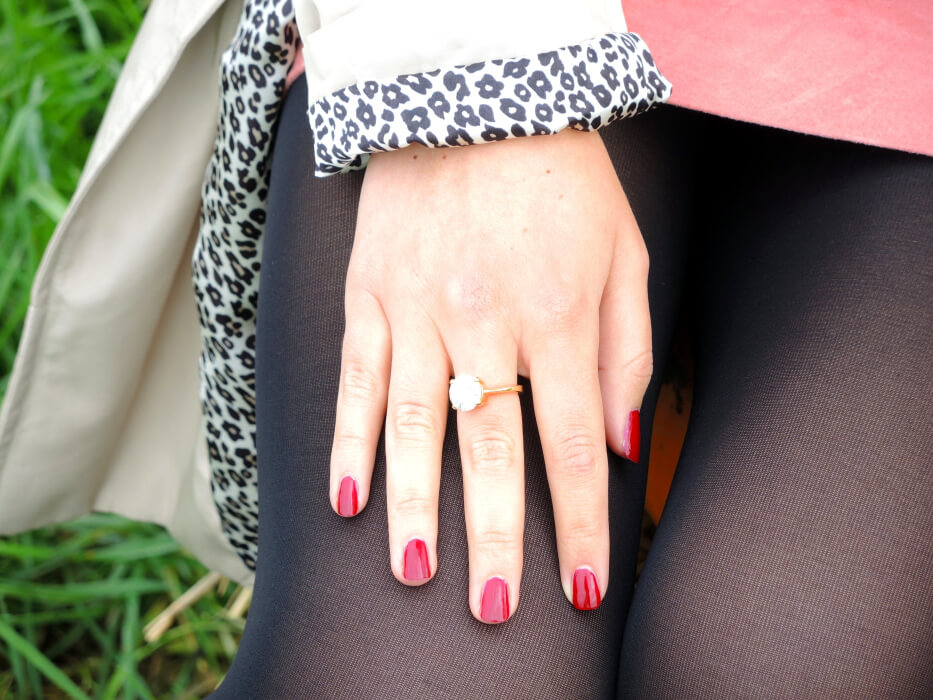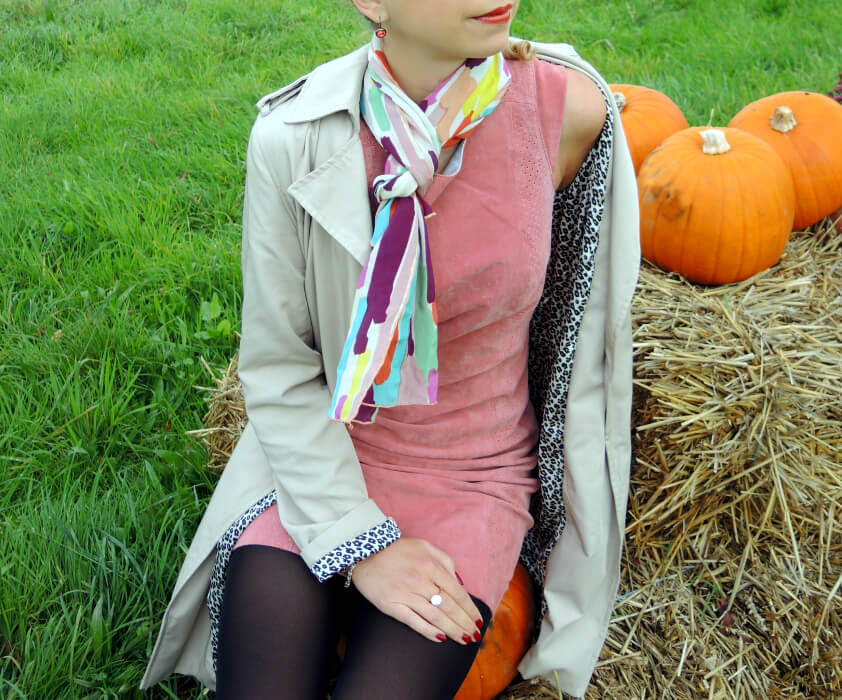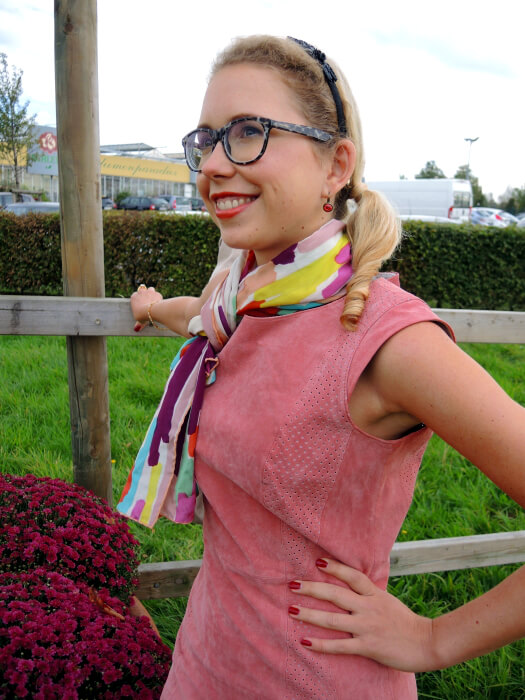 Als Location habe ich mir die Kürbis-Deko eines Blumen- und Gartencenters bei uns um die Ecke ausgesucht. Bringt es eigentlich Glück, einen Kürbis zu küssen? Ich habe es auf jeden Fall mal probiert – und zum Glück erst anschließend bemerkt, dass es sich an der Unterseite ein paar Schnecken gemütlich gemacht haben… :-P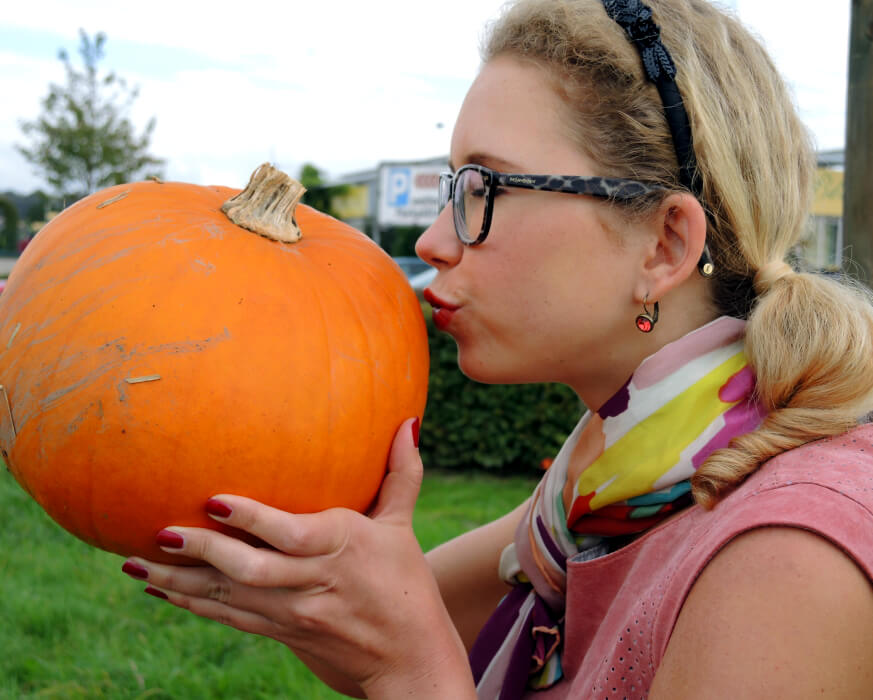 ---
Today I'm gonna show you an outfit with my glasses on. Day in day out, I wear them more often than not, because I don't permantely tolerate lenses well. I am okay with my glasses – especially with my beautiful leo model from YSL – but for fashion postings I will go back to lenses most of the time. I bought the coral coloured suede leather dress at the Dutch fashion chain Steps in Maastricht this spring. They got beautiful dresses for every occasion at affordable prices.
I have worn the dress in summer very often but with tights, booties and coat it is perfect for autumn as well.
For the location I chose a little pumpkin scenery in front of a flower and garden centre. Does it bring luck to kiss a pumpkin? I tried – and fortunately noticed the little slugs at the pumpkins bottom only thereafter… ;-P