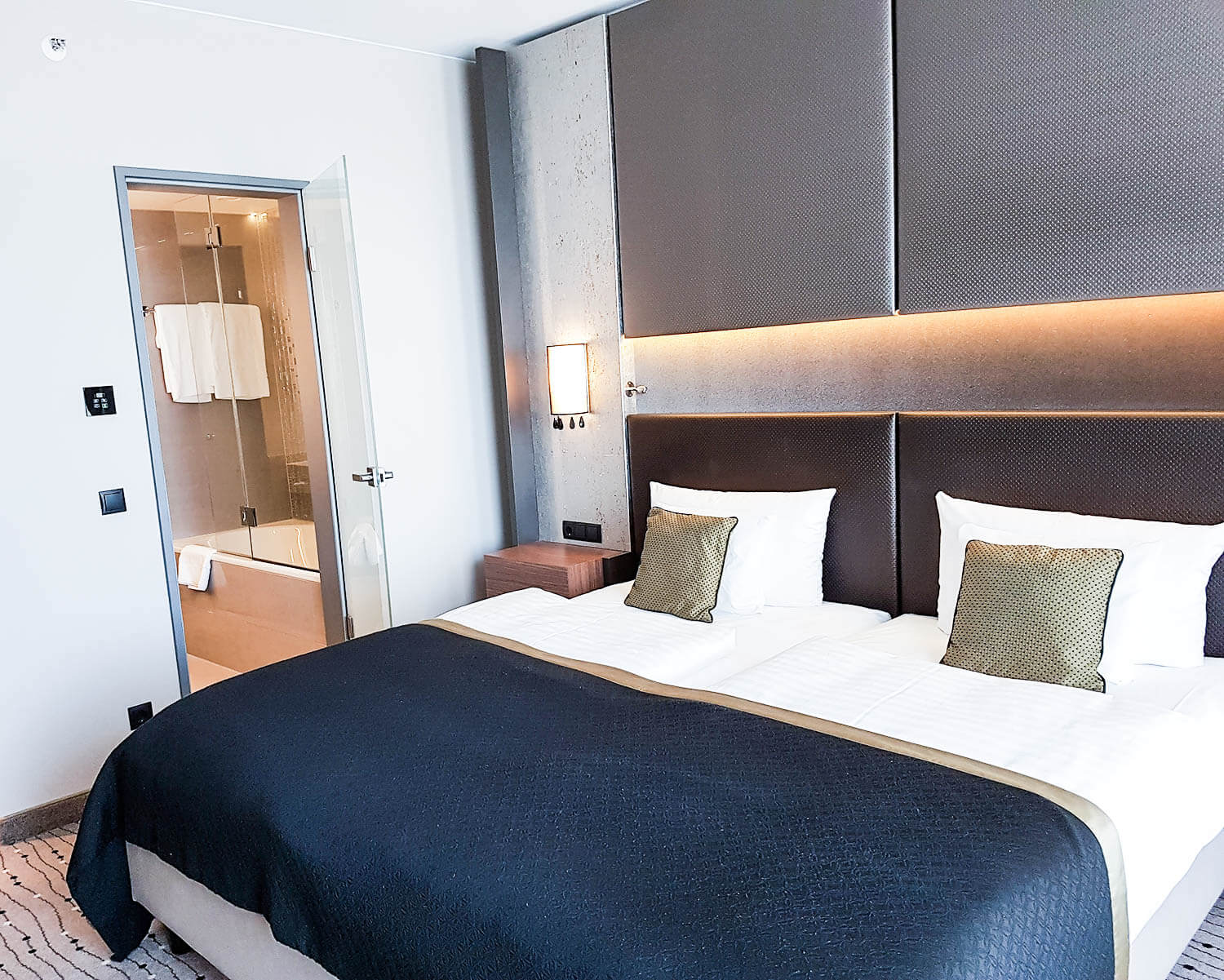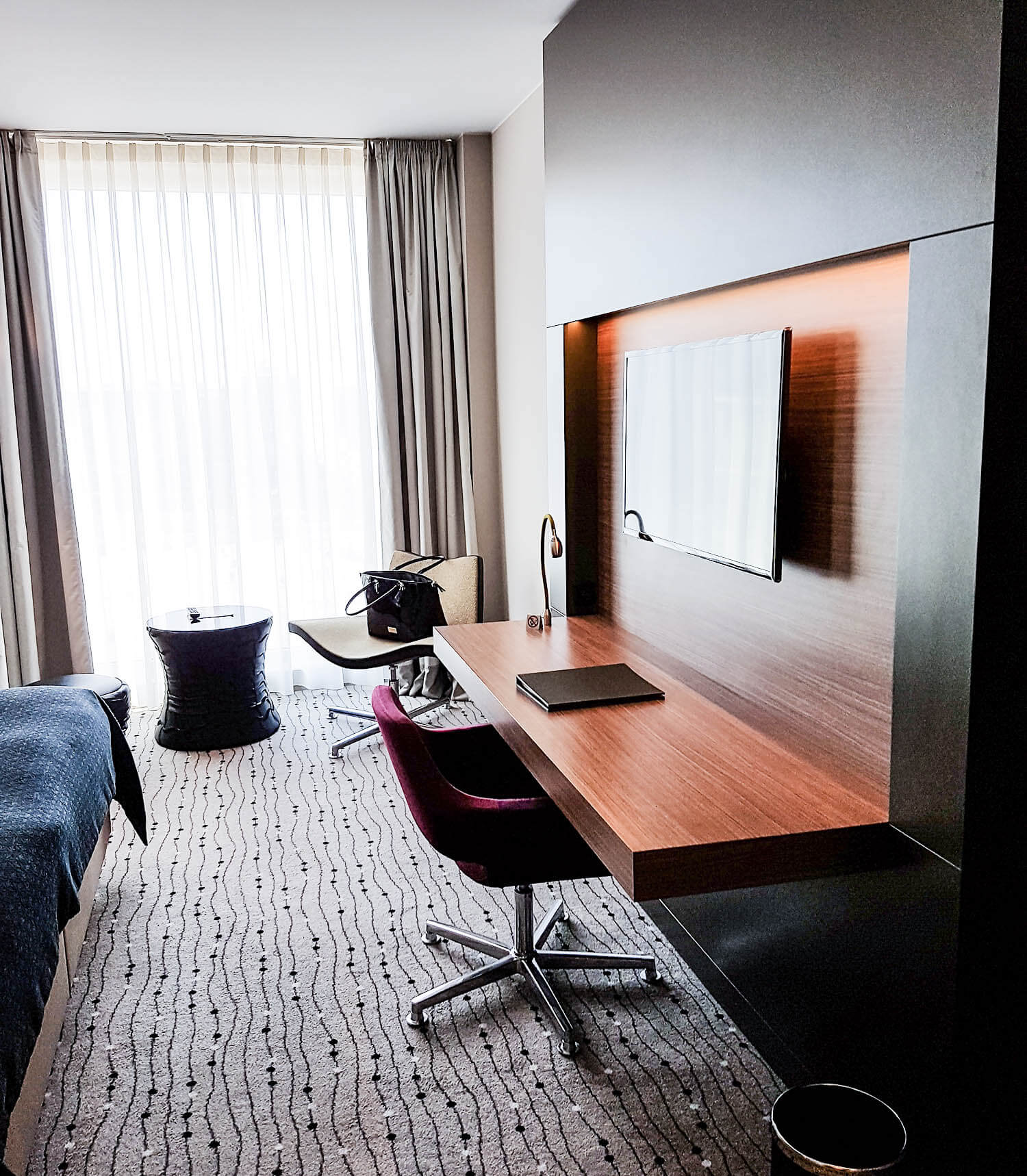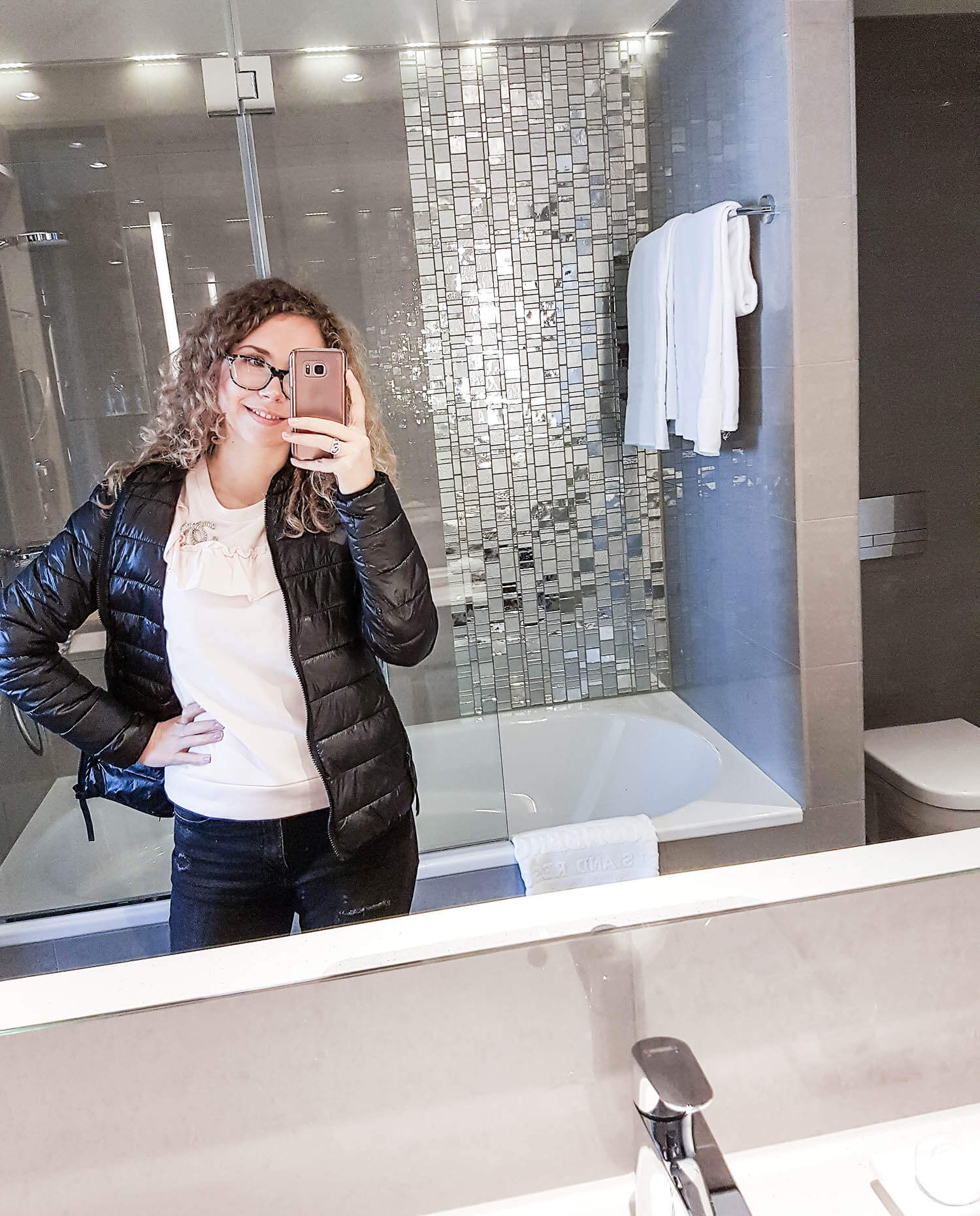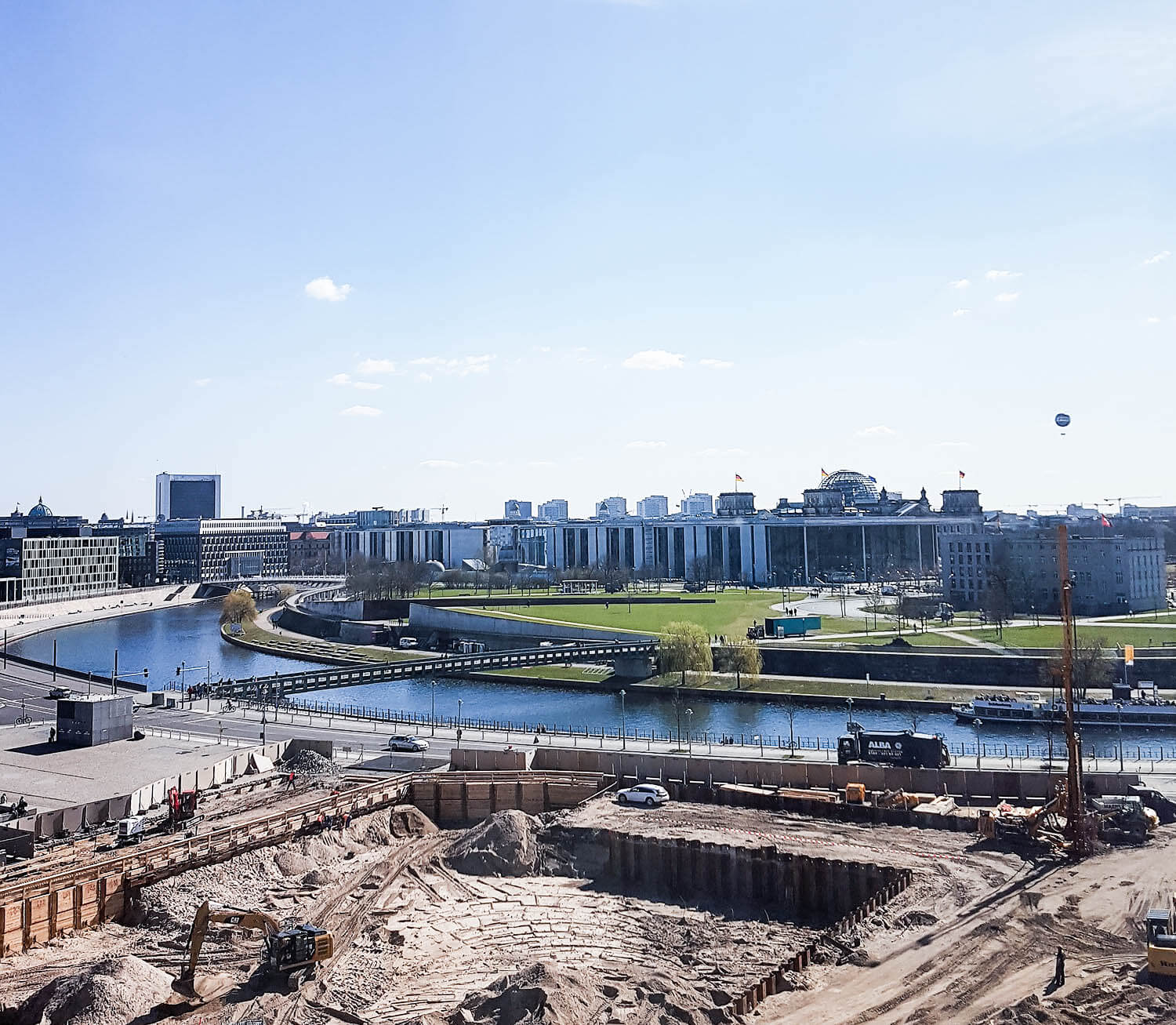 Meine Lieben, bevor ich mich den Outfits aus Berlin widme, möchte ich kurz unsere Hotelwahl für den Berlin-Trip vorstellen. Eigentlich war es allein die Wahl des Misters, denn ich habe das Wochenende von ihm zu Weihnachten bekommen. Definitiv eine gute Wahl! :-)
Lage, Lage, Lage
Es ist das Steigenberger Hotel Am Kanzleramt geworden. Wie der Name schon vermuten lässt, liegt es in unmittelbarer Nähe zum Kanzleramt sowie mit Blick auf den Reichstag und das Regierungsviertel generell. Doch nicht nur das: Noch etwas näher liegt der Berliner Hauptbahnhof. Wenn man aus dem Bahnhof rausgeht, stolpert man förmlich in das Hotel, so nah ist es. Somit hat man von hier einen idealen Ausgangspunkt für alle möglichen Ausflüge.
Das Zimmer
Der Mister hat uns ein Deluxe Zimmer im 6. Stock gebucht – mit Blick auf Kanzleramt und Hauptbahnhof. Es ist super weiträumig mit einem großen Bett und einem wirklich geräumigen Kleiderschrank mit deutlich mehr als den üblichen 3 Bügeln. ;-)
Auch das Bad ist sehr schön, mit getrenntem WC-Bereich und einem großen Waschtisch, der viel Ablagefläche für all den ganzen Kosmetikkram, den man(n) und Frau so mit sich schleppen.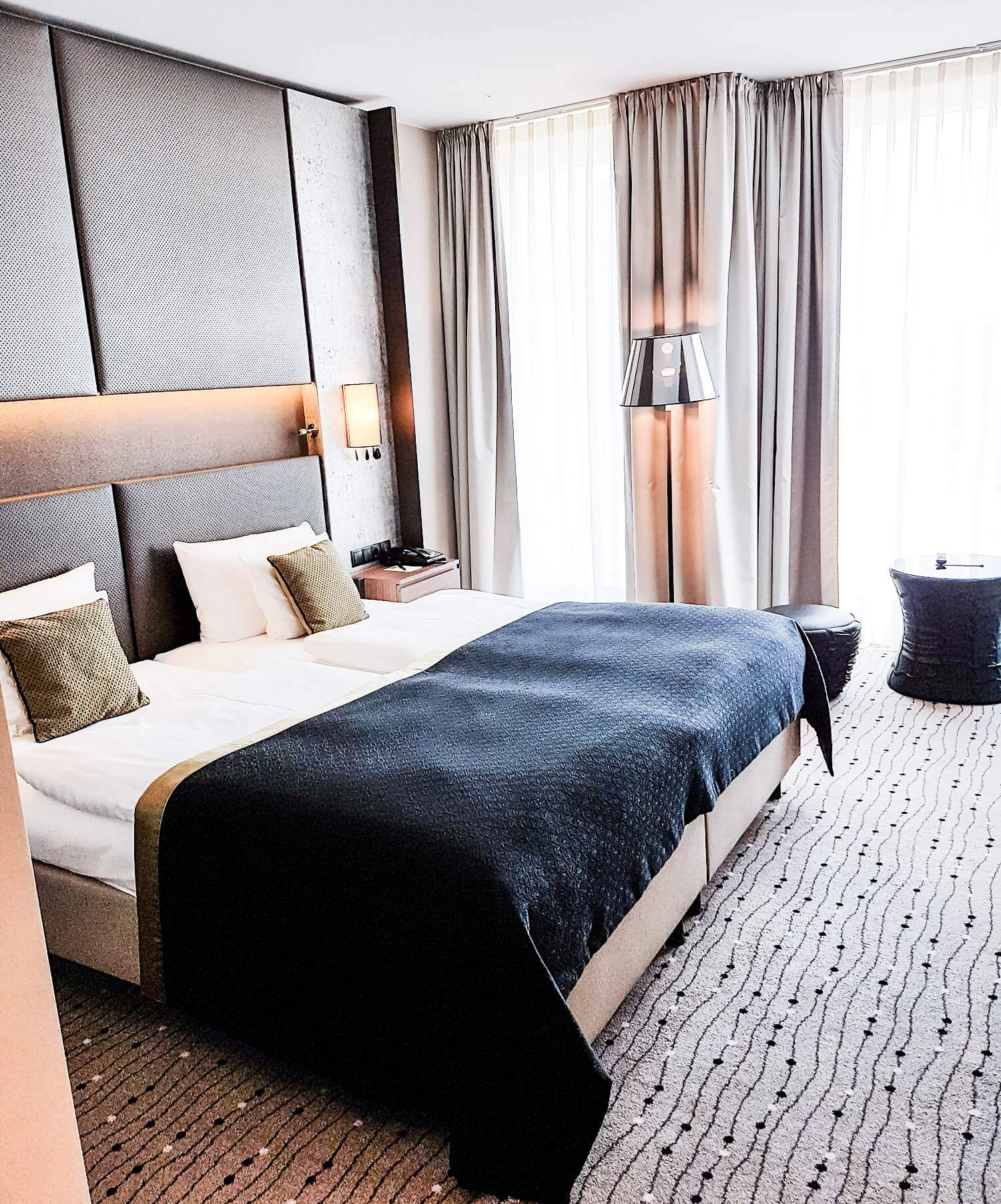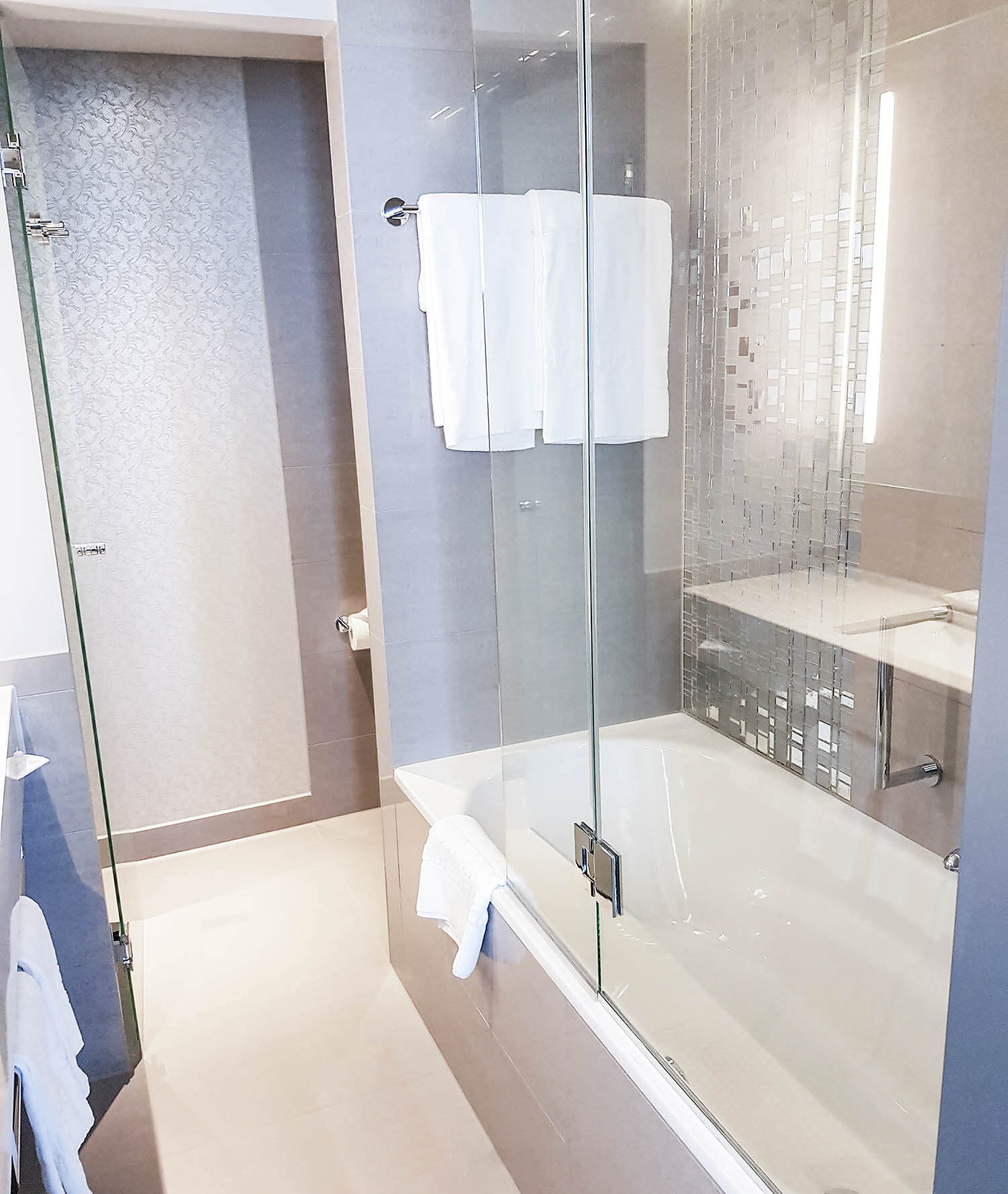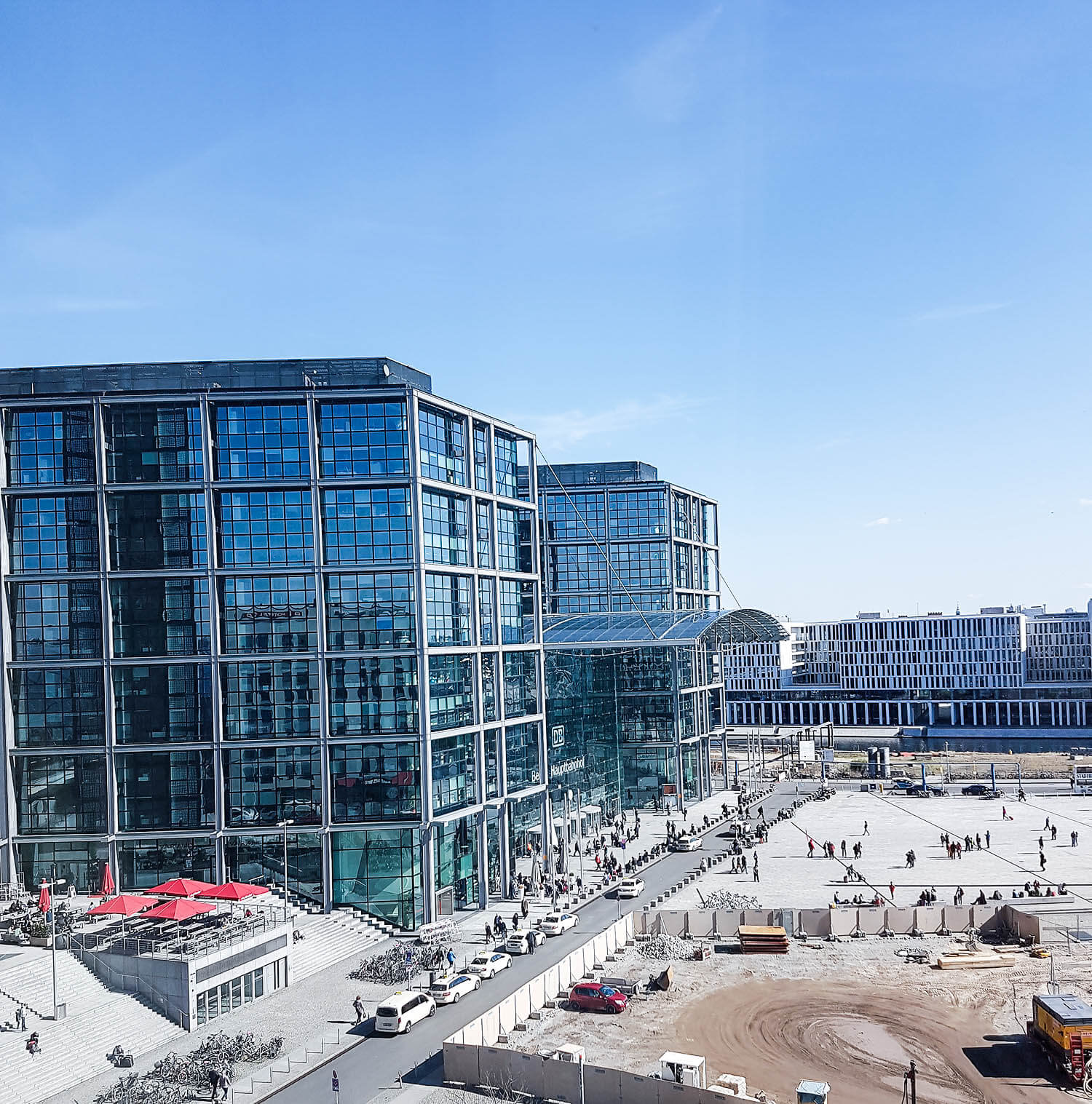 Das Frühstück
Am Samstagmorgen waren wir mit guten Freunden – Dominiks Trauzeugen und seiner Frau – bei der Zuckerfee in Berlin Prenzlauer Berg frühstücken. Absolut empfehlenswert, aber ihr müsst unbedingt reservieren vorher – kein einziger der ca. 6 Tischchen wäre an diesem Tag ohne Reservierung verfügbar gewesen.
Sonntag haben uns vor der Abfahrt aber das Hotelfrühstück gegönnt. Der Buffet-Raum liegt im ersten Stock und bietet alles, was Frühstücksherz begehrt: Brot, Brötchen und Croissants in allen möglichen Sorten, Konfitüren, Aufschnitt, Lachs, Müsli, Joghurt, Obst(salat), Bacon, Würstchen und diverse Eierspeisen, die man sich zum Teil frisch zubereiten lassen kann. Ich habe mich für ein Tomaten-Champignon-Omelette entschieden! Auch die Getränkeauswahl kann sich sehen lassen. Alle möglichen Säfte, Kaffesorten, Infused Water und auch gekühlter Sekt stehen zur Wahl. Der perfekte Start in den Tag!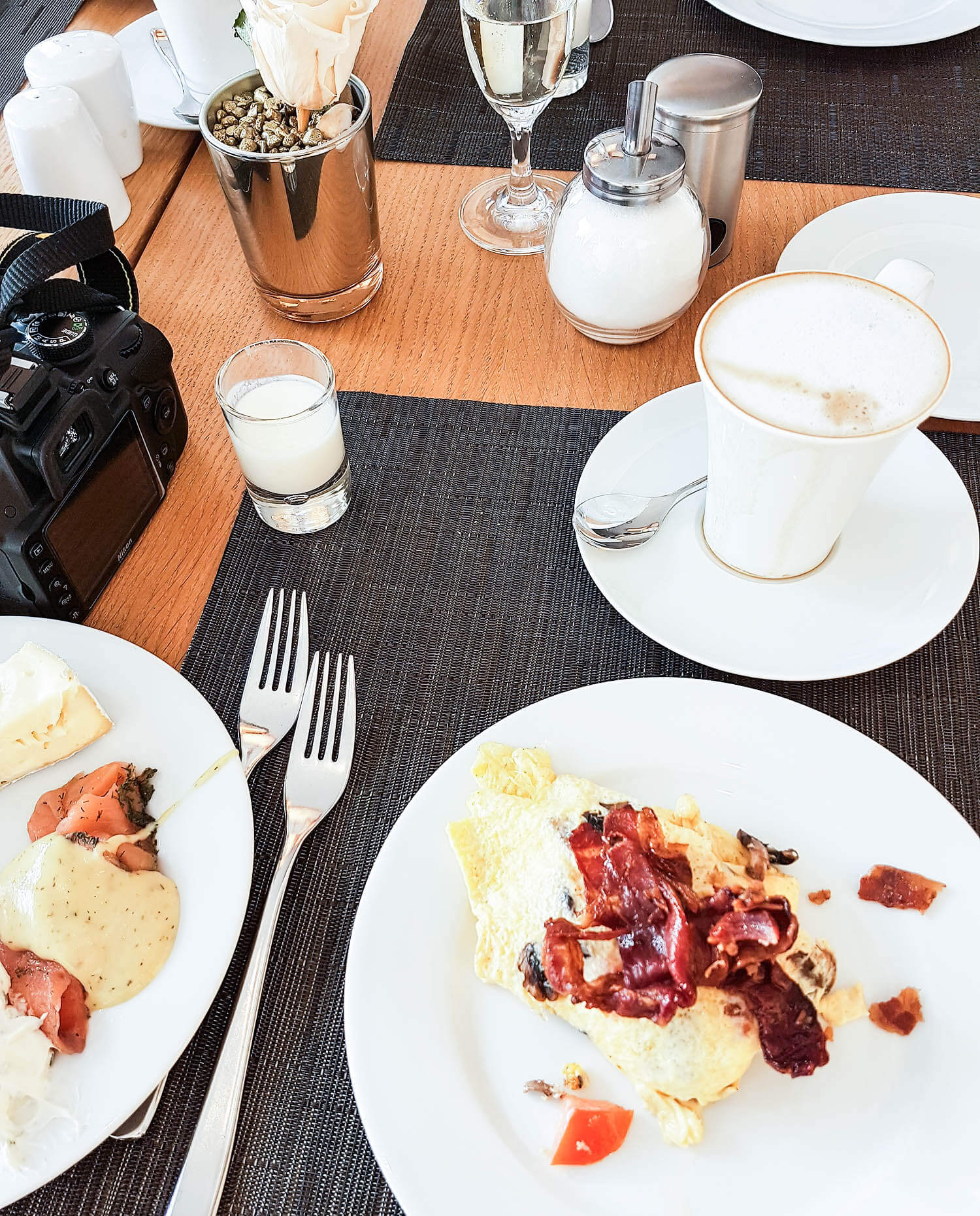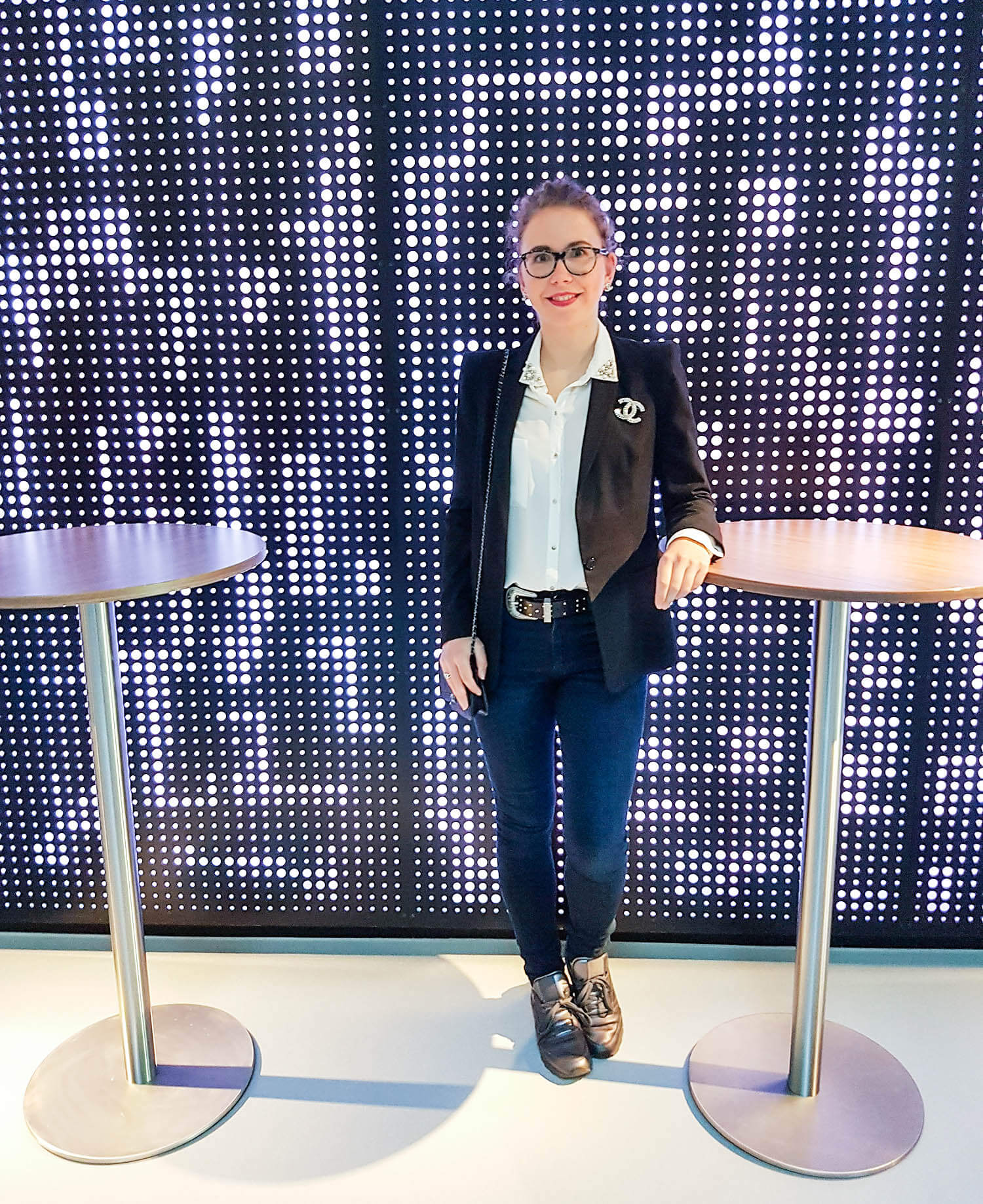 Das Hotel muss auch über einen schönen Fitness- und Wellnessbereich verfügen. Leider habe ich dieses Mal nicht geschafft, ihn mir anzusehen. Vielleicht beim nächsten Mal! :-)
Neuanfang
Ich starte jetzt übrigens in meinen ersten Arbeitstag bei meinem neuen Arbeitgeber. Ich bin schon unglaublich gespannt, was mich erwarten wird. Drückt mir die Daumen für liebe Kollegen! ;-)
---
Sweeties, before I start with my outfits from Berlin, I first wanna tell you something about our hotel for this trip. It was the mister's choice, because he presented the weekend to me last Christmas. Definitely a good choice! :-)
Location!
He chose the Steigenberger Hotel Am Kanzleramt. It's located right outside of the main train station, in sight of the Federal Chancellery, the Reichstag and the government district in general. If you walk out the main station you literally trip up on the hotel. So, it's the ideal starting point for all kinds of trips around Berlin.
The rooms
The mister booked us a deluxe room on the sixth floor – with view to the Federal Chancellery and main station. It's really spacious with a big bed and a very roomy wardrobe. The bathroom is very nice, too. The toilet is separated and it has a big washstand with much spacer all the cosmetic stuff we bring along with us. ;-)
The breakfast
On Saturday-morning we had breakfast with good friends – the mister's groomsman and his wife – at the Zuckerfee in Berlin Prenzlauer Berg. I can absolutely recommend it, but you definitely have to make a reservation if you should plan to visit it.
For Sunday we booked the hotel breakfast and didn't get disappointed. The breakfast room is located on the first floor and offer everything the breakfast lover could ask for: Bread, buns and croissants in all kind of sorts, marmalades, cold cuts, salmon, cereals, yogurt, fruits, bacon, sausages and different egg dishes. I chose a tomato champignon omelette! Even the drink selection is great. Many different sorts of juice, coffee, infused water and also cooled sparkling wine are up for election. The perfect start into the day!
Unfortunately I didn't had the time to test the fitness and wellness area. Maybe the next time! :-)
Restart
Today I start my first workday at my new employer. I'm so excited! Keep your fingers crossed, that the colleagues are nice!