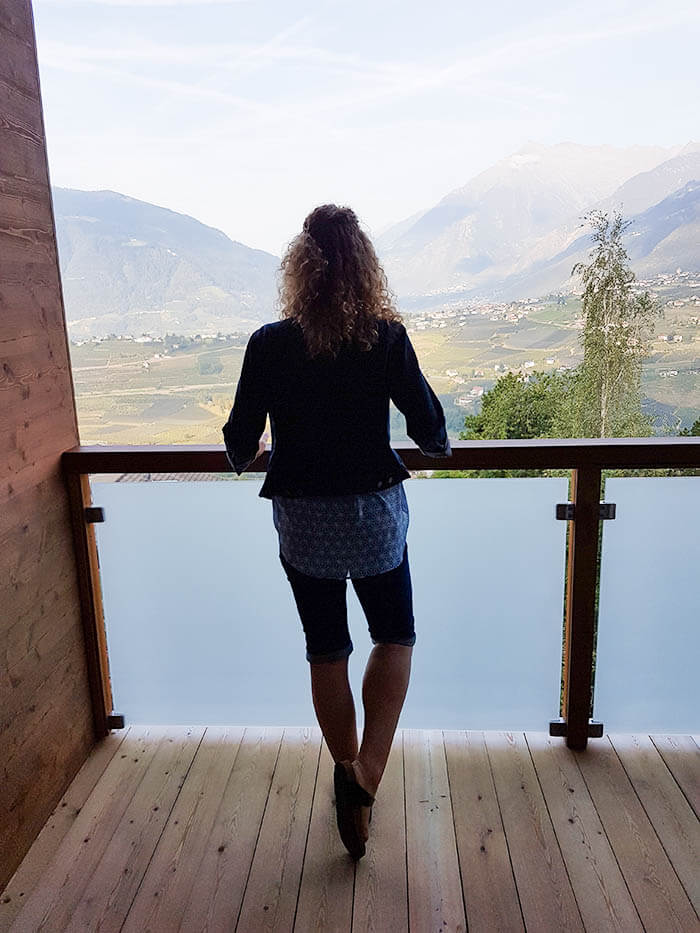 Hier ist, nach meinem Outfit vom Sole-Pool im Vista Spa, der erste Post zum Hotel Hohenwart im schönen Südtirol.
Heute möchte ich euch zunächst einmal unser Zimmer vorstellen. Das Hohenwart besteht aus insgesamt 3 Häusern: dem Stammhaus, wo auch Rezeption, Restaurant und Terrasse untergebracht sind, dem Haus Traube mit Fitness- und Badewelten im Erdgeschoss sowie angrenzendem Vista Spa, und dem Haus Christine, das erst 2013 renoviert wurde. Hier hatten wir auch unser Zimmer. Wir haben uns mit dem Doppelzimmer Superior Arnika für eines der kleineren und günstigsten Zimmer entschieden.
Arnika
Ich kann euch aber sagen, dass dieses Zimmer mit seinen 35 Quadtratmetern Größe mehr als ausreichend ist für zwei Personen. Die Ausstattung ist sehr modern, aber mit traditionellen Materialien wie Vollholz und Filz gestaltet. So etwas liebe ich! Zudem gibt es zwei große Kleiderschränke sowie zusätzlich noch eine Garderobe und Wandhaken – genügend Platz für Sommer- wie Winterkleidung.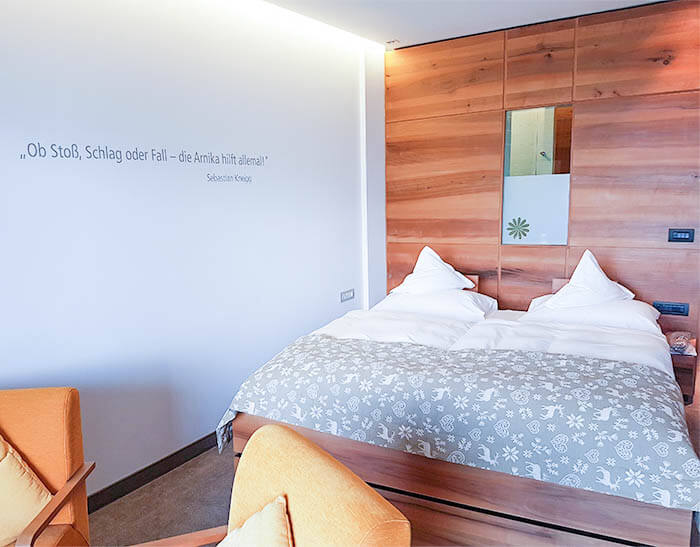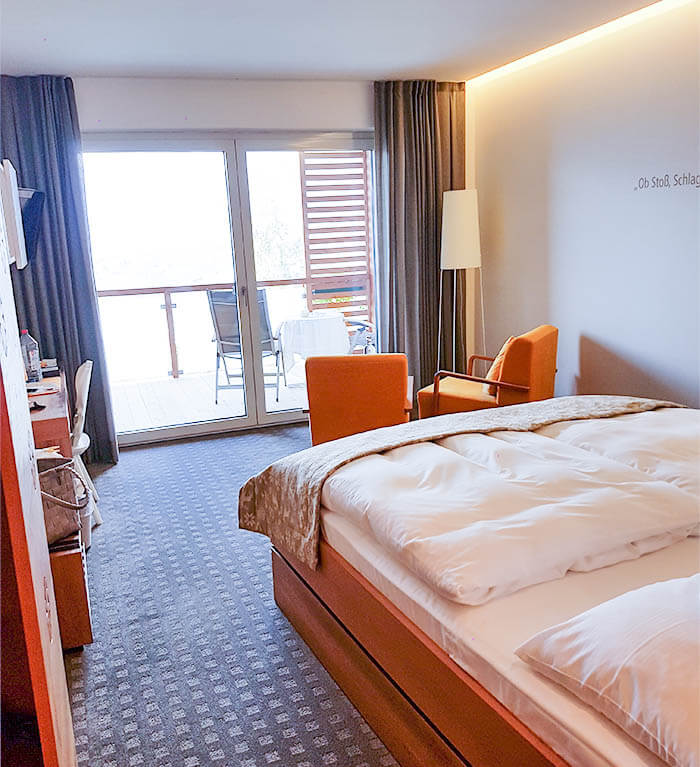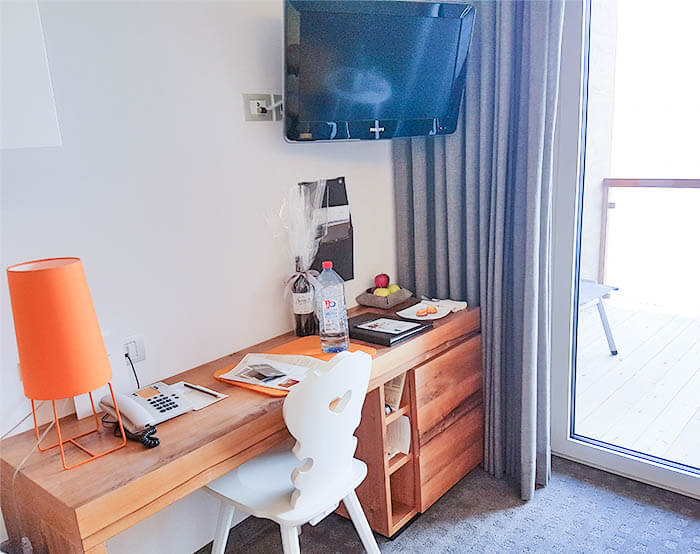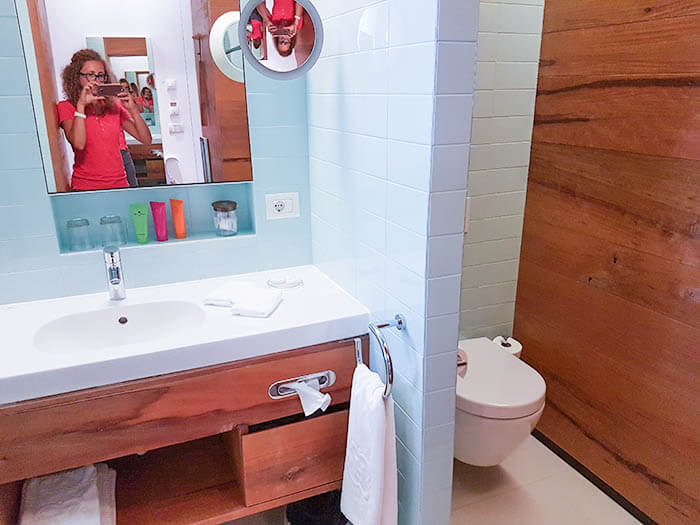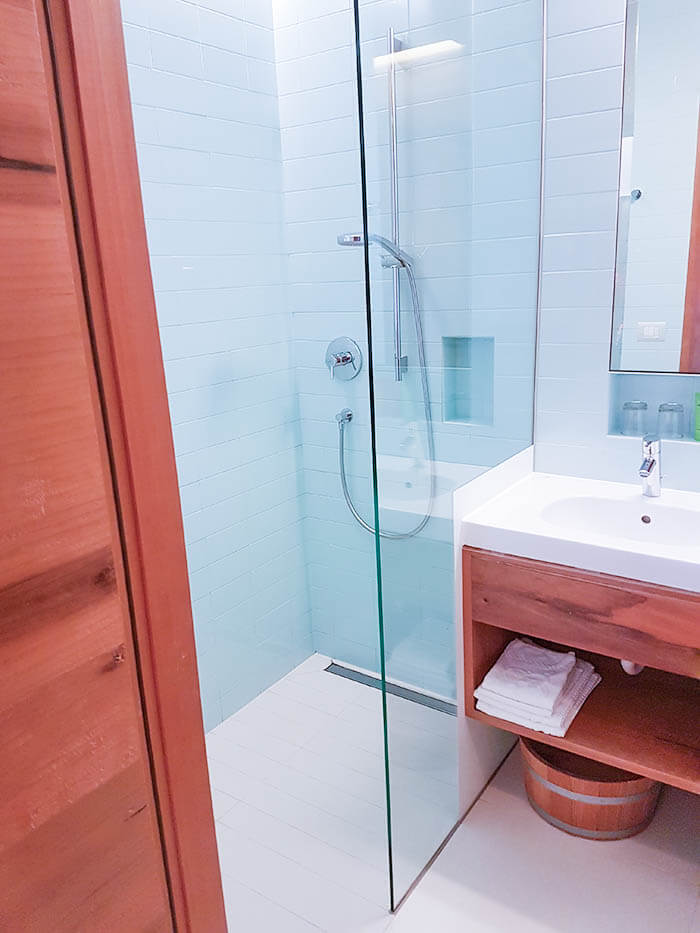 Bett und Balkon mit Aussicht
Das Beeindruckendste ist aber auch hier mal wieder der Blick! Das Zimmer hat einen großen Südbalkon, der uneinsehbar ist und eine traumhafte Aussicht auf Schenna, Meran und die Berge gewährt. Für uns war es jeden Morgen ein Highlight, die elektrischen Rollos hochfahren zu lassen. An dieser Aussicht kann man sich einfach nicht satt sehen… Aber seht selbst: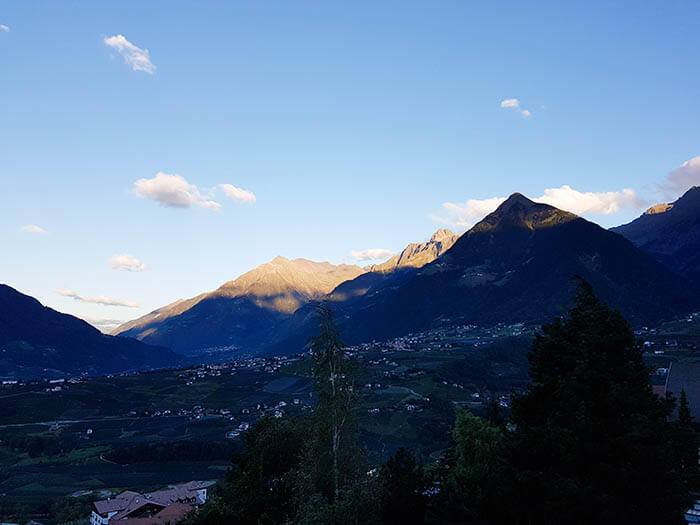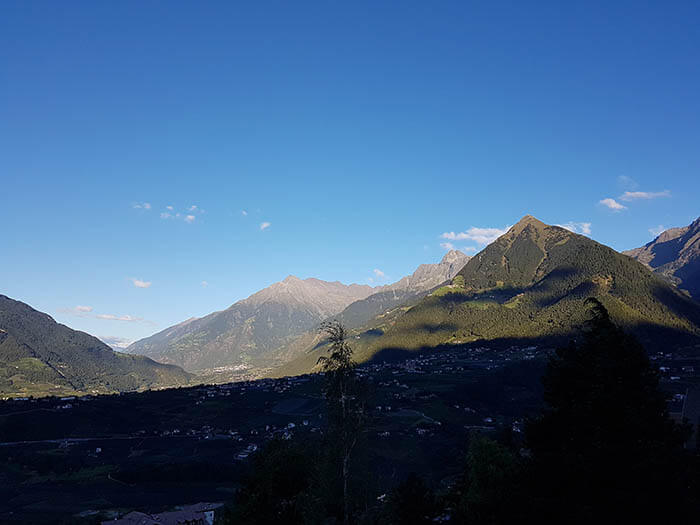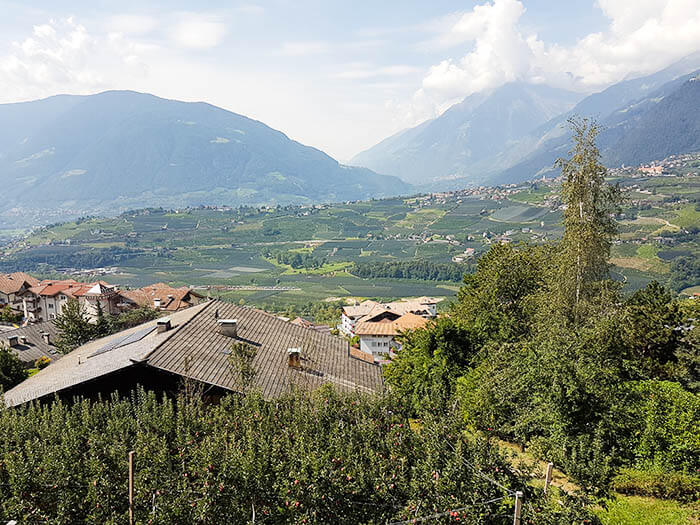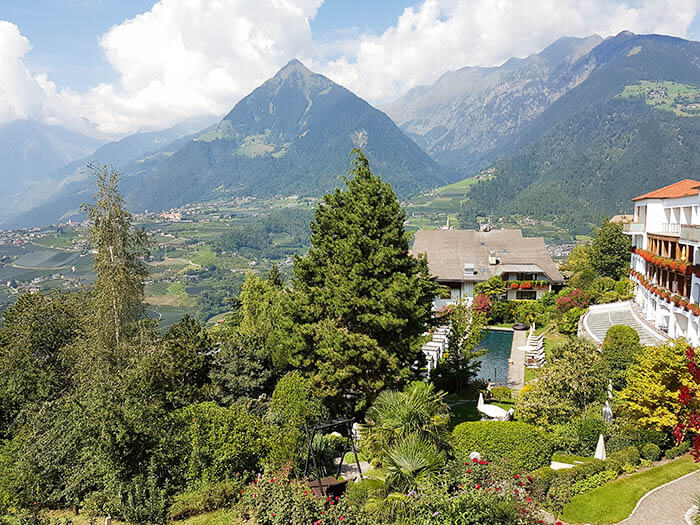 Wir hatten übrigens auch ein ganz reizendes Zimmermädchen. Einmal hat sie uns überrascht und unsere Bettdecken zu Herzen geformt. Musste natürlich auch gleich festgehalten werden… ;-)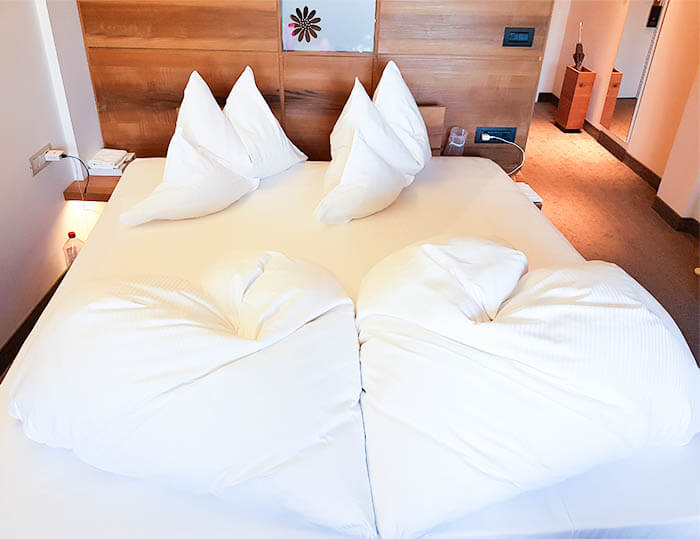 Bald werde ich euch noch mehr zum Hotel erzählen, aber fürs Erste hoffe ich, euch mit diesem Einblick in unser Zimmer schon mal ein wenig neugierig gemacht zu haben. :-)
Heute dürft ihr mir übrigens schon wieder die Daumen drücken: Nach meiner Podiumsdiskussion auf der dmexco letzte Woche, halte ich gleich jobbedingt zwei Präsentationen zu Insta und YouTube vor unseren Länderkollegen… Bin froh, wenn's überstanden ist. ;-)
---
After my outfit post at the saline-water pool, this is the first travel post about the amazing hotel Hohenwart in South Tirol.
Today, I wanna show you our hotel room first. The Hohenwart consists of three houses: the main house with reception, restaurant and terrace, house Traube with fitness- and water-worlds in the downstairs and the adjacent Vista Spa, and the house Christine which has been renovated in 2013. Here was our room. We chose the double-room Superior Arnika, which is one of the smaller and keener rooms.
Arnika
I can tell you, that this room with its 35m2 offers more than enough space for two people. The equipment is very modern, but with traditional materials like wood or felt. I love that! Besides, there are two big wardrobes – enough space for summer- and winter clothes.
Bedroom and balcony with a view
The most impressive here is – again – the view! The room has a big south-facing balcony which is hidden from view, but offering a wonderful view to Schenna, Meran and the mountains. It was a real highlight to raise the electric window shades.
I will tell you much more about this hotel soon, but for now I hope, that I could arouse your curiosity with our room. ;-)