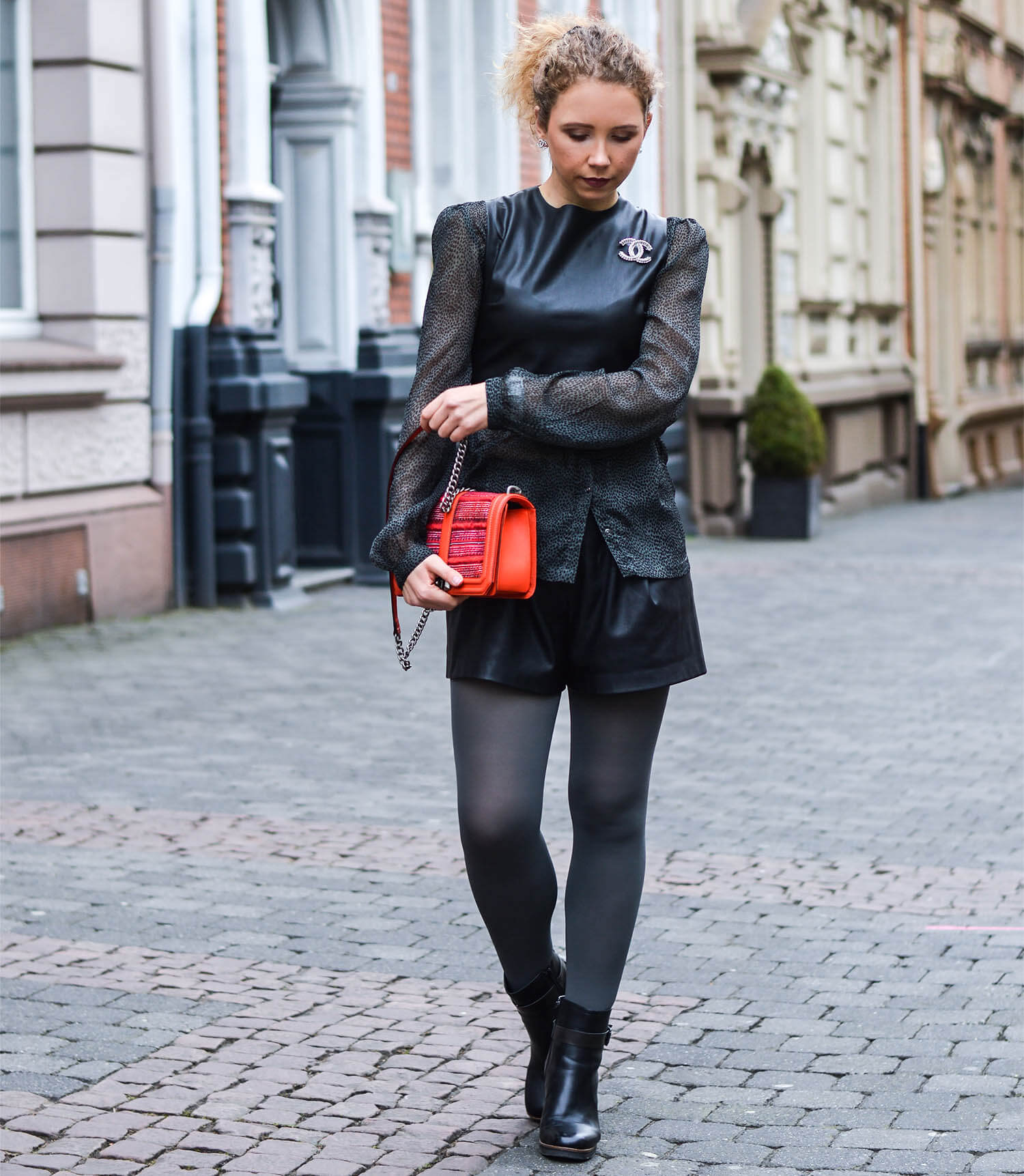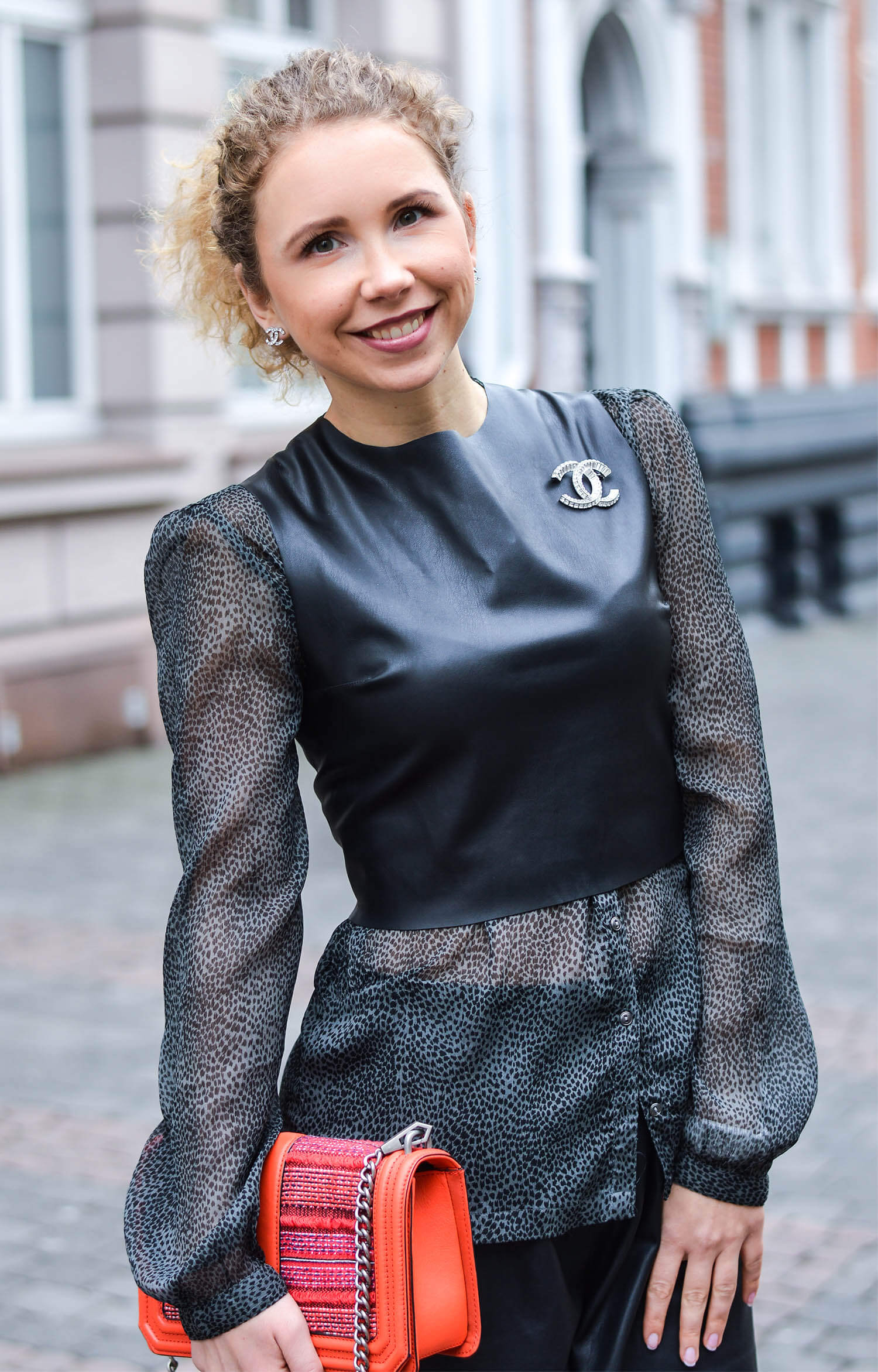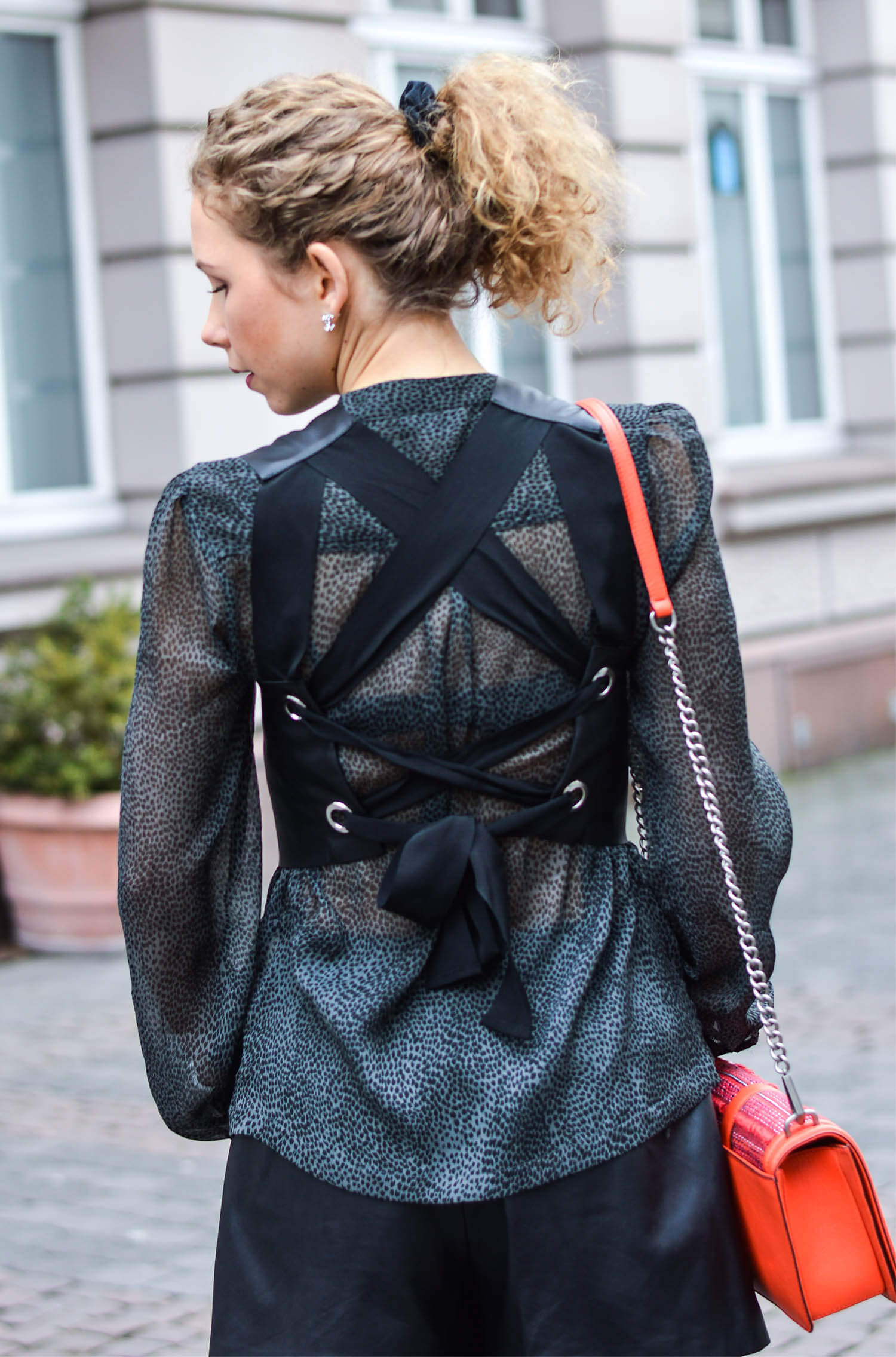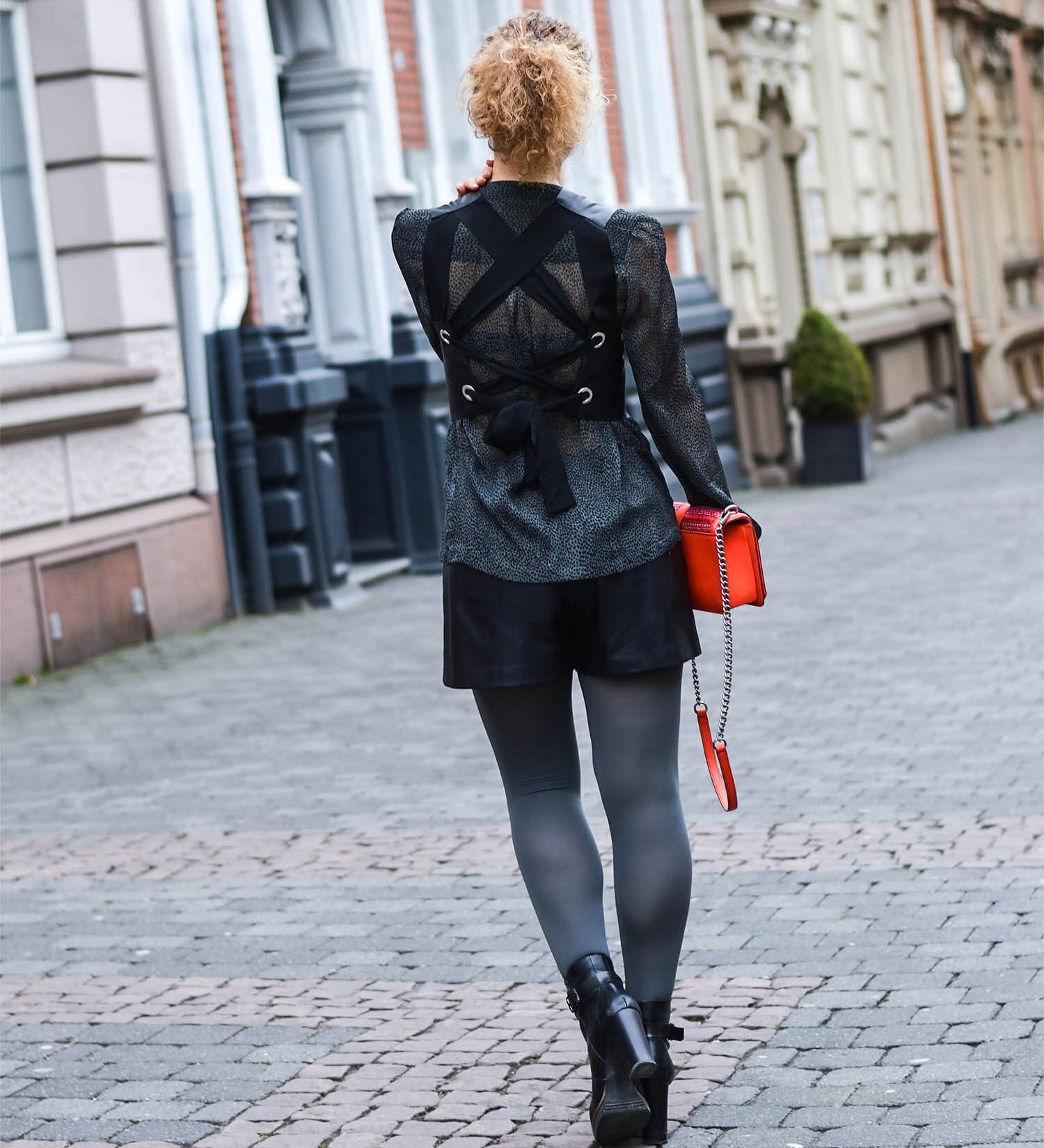 Blouse: // Top, Shorts: Zara // Tights: Calzedonia // Boots: Deichmann // Bag: Rebecca Minkoff // Jewelry: Chanel
Shop my Look
Mädels, was sagt ihr zum momentan schwer angesagten Korsagen- und Schnürung-Trend? Fast überall sieht man aktuell Korsettgürtel, Shirts mit eingearbeiteten Korsagen oder Jeans mit Schnürungen. Mir gefällt dieser expressive Style außerordentlich gut. Er ist unglaublich feminin und sexy, aber dennoch lässig. Die Schnürungen sind nämlich nicht so eng, dass sie uns die Luft abschnüren, sondern lässig und modern.
Das Outfit
Mein Kunstledertop mit breiter Schnürung und großen Metallringen am Rücken ist aus der aktuellen Zara-Kollektion. Ich habe mich schon online in das ausgefallene Oberteil verliebt, gekauft habe ich es aber in Paris. Meine Chanel Brosche kommt hierauf mega gut zur Geltung, nicht wahr?! :-)
Ich trage es hier mit einer leicht transparenten Bluse und meinen Kunstledershorts. Die habe ich bereits seit 2014; sie sind ebenfalls von Zara und ich liebe sie einfach! Meine Strumpfhose greift den Grauton der Bluse auf, und damit am Ende noch ein bisschen Frühlingsstimmung aufkommt, habe ich zu meiner hellroten Rebecca Minkoff Crossbody Tasche gegriffen.
Wie gefällt euch das Outfit?
Ich sitze übrigens gleich im Zug mit dem Mister, denn wir verbringen ein langes Wochenende in Berlin!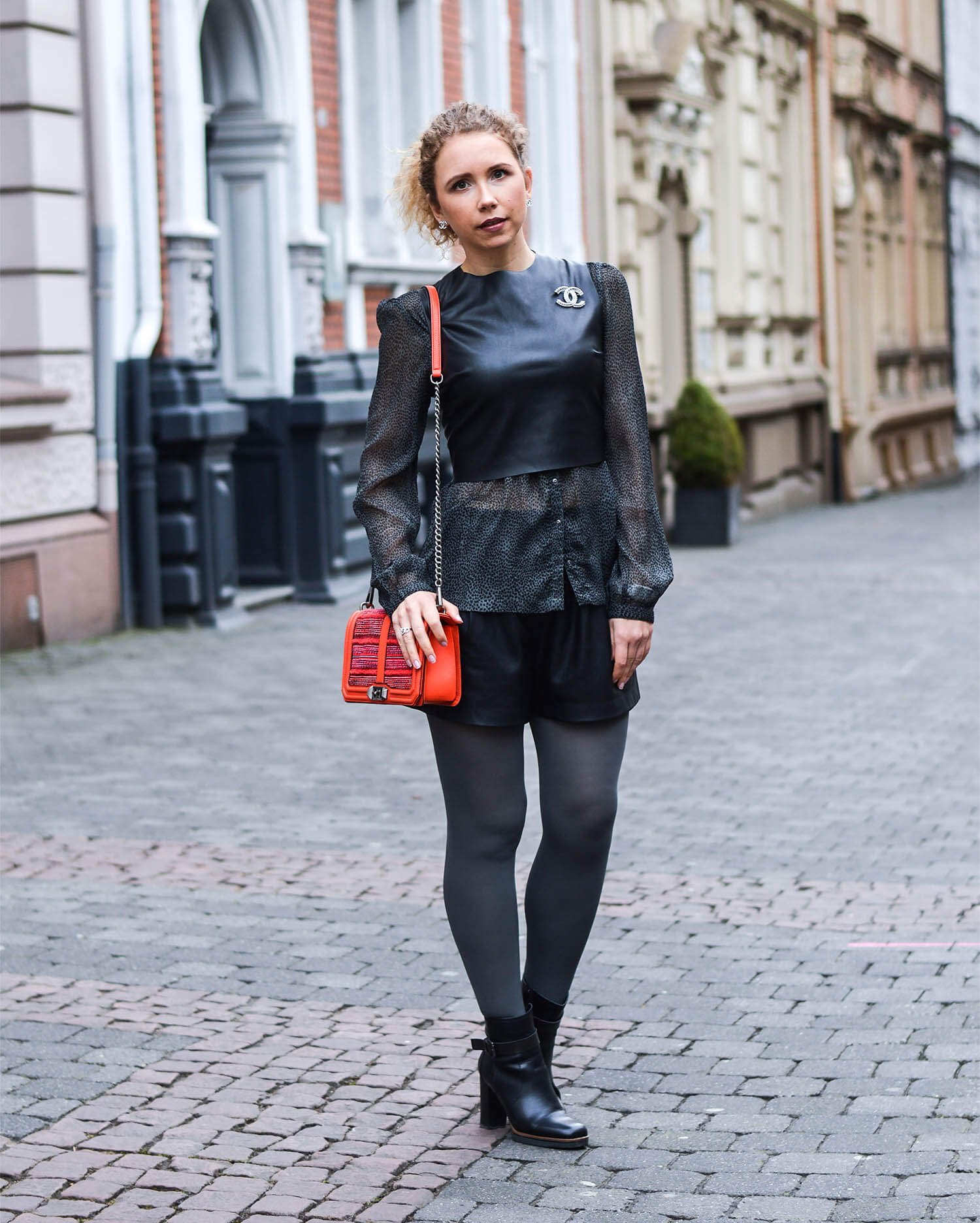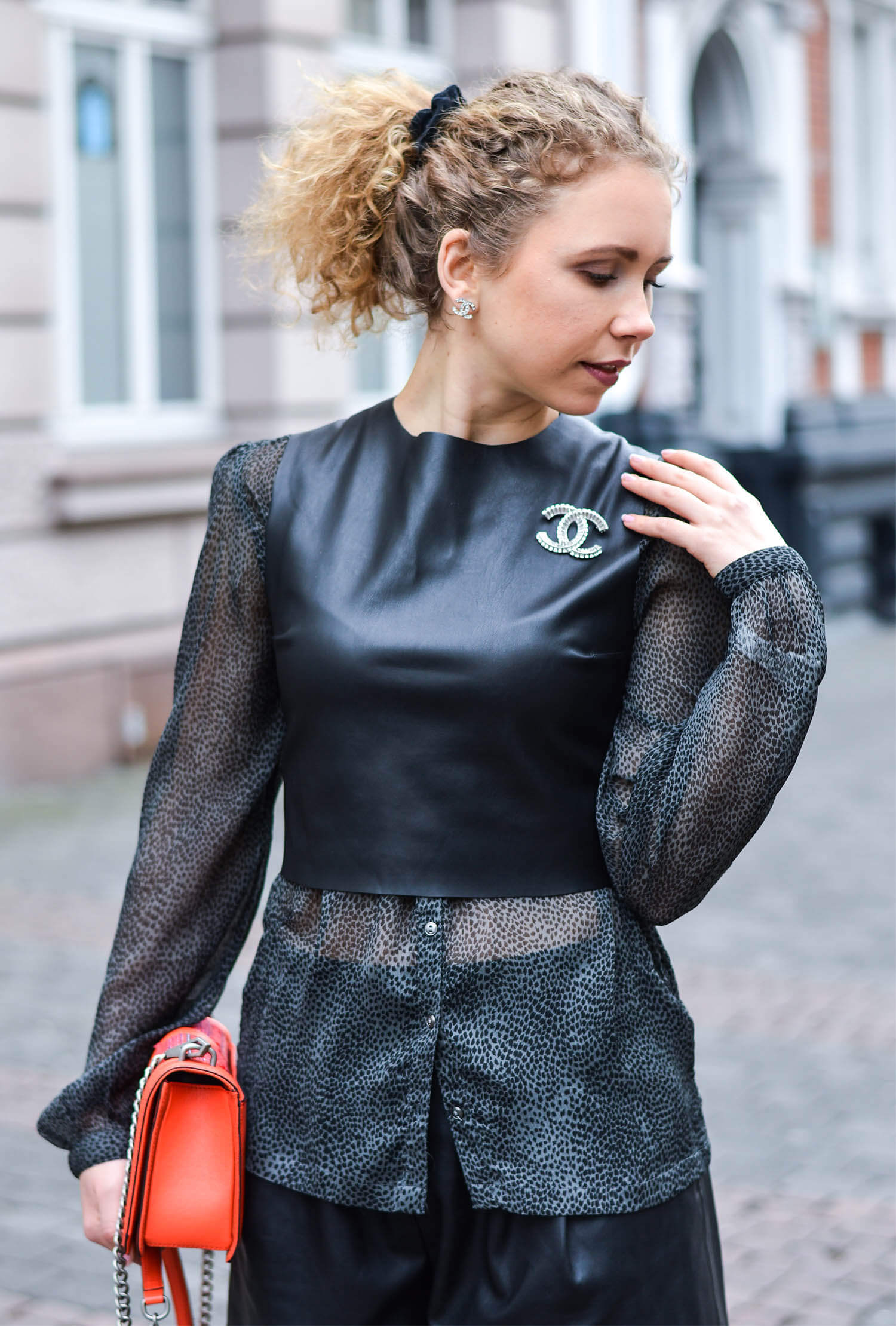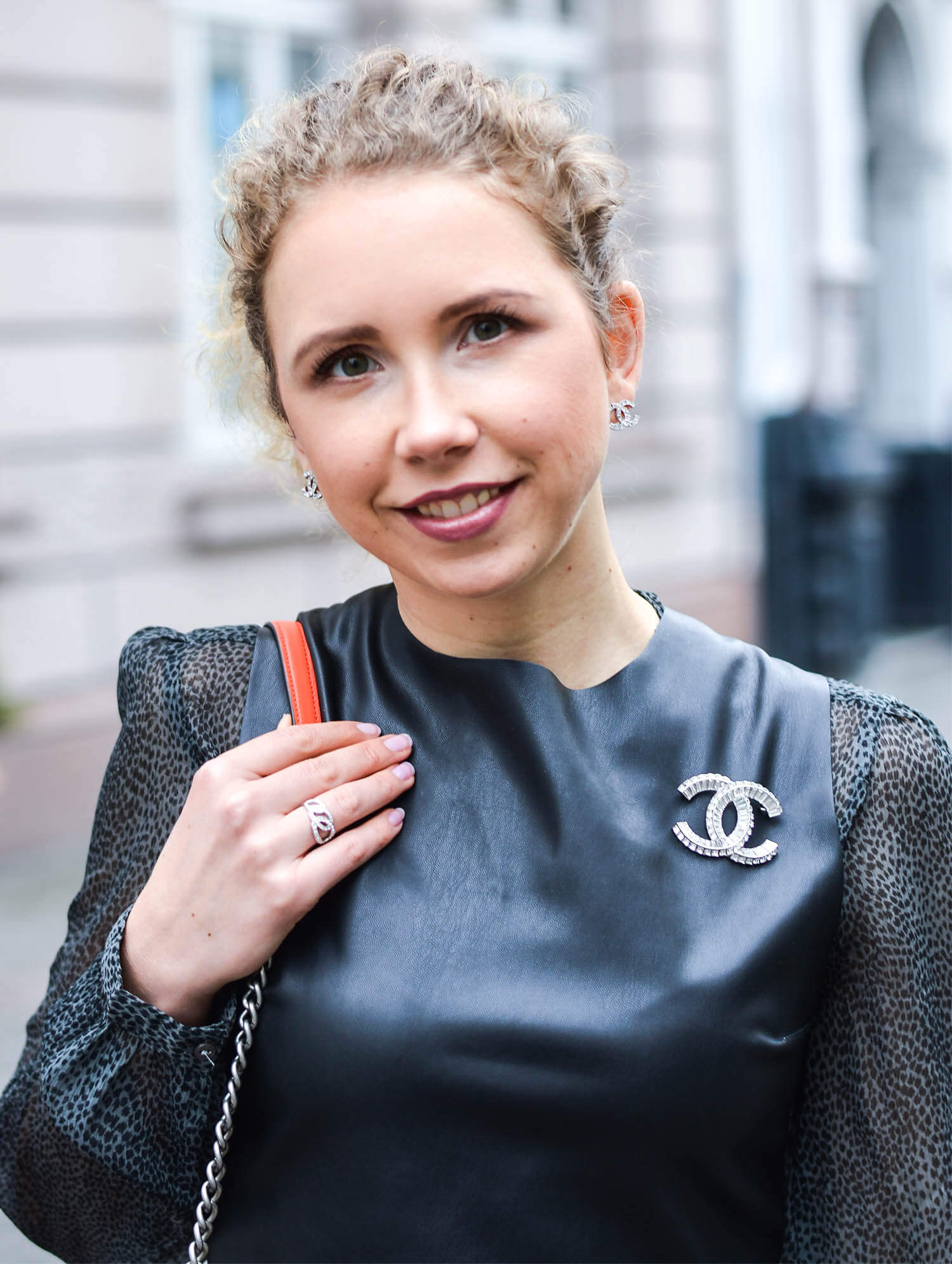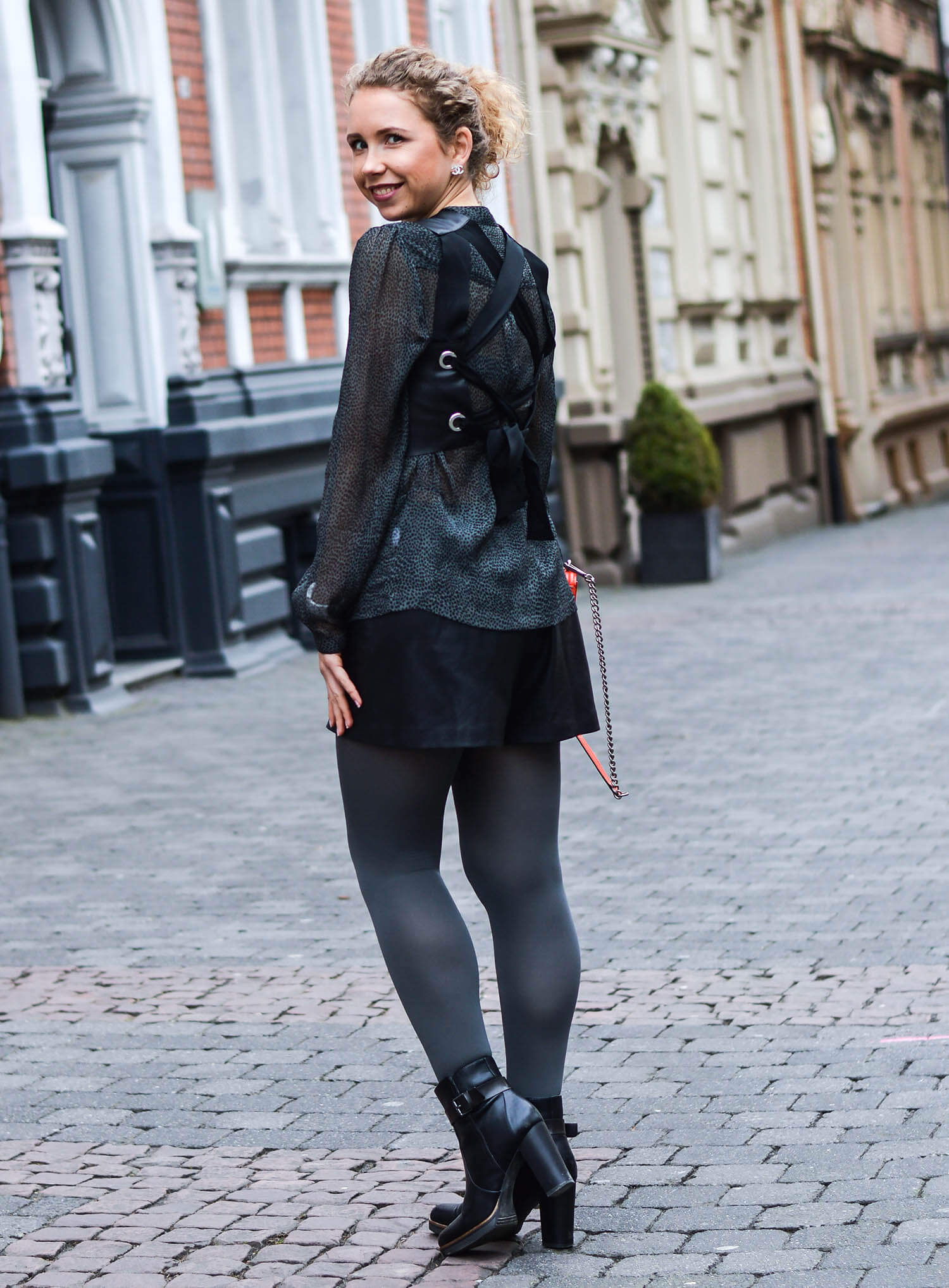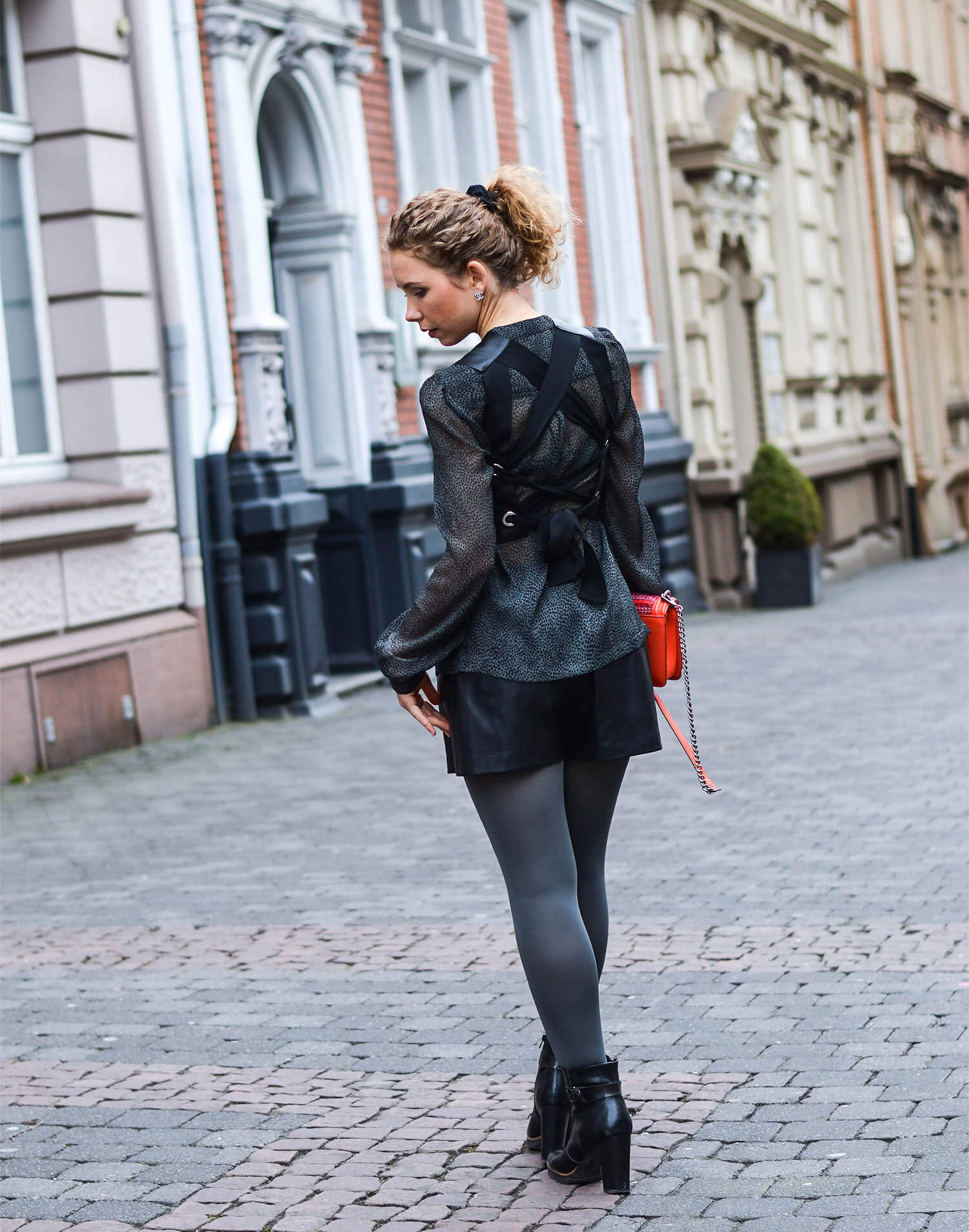 ---
Ladies, what do you think about the very trendy corsage and corset thing? You can see corset belts, shirts with incorporated corsages or denim pants with lacings. I really like this expressive style. It's so feminine and sexy, but even so casual. The lacings aren't that tight, but slack and modern.
The outfit
My fake leather top with wide lacing at the back is from the current Zara collection. I already fell in love with it online, but I bought it in Paris. The top brings off my Chanel brooch, right? :-)
I'm wearing it with a sheer blouse and my fake leather shorts. They are from Zara from 2014 and I still love them. The stockings have the same color as my blouse. For a little spring mood I chose my bright red cross body bag from Rebecca Minkoff.
How do you like the outfit?
I'm on my way to Berlin with the mister now, because we gonna take a long weekend there.