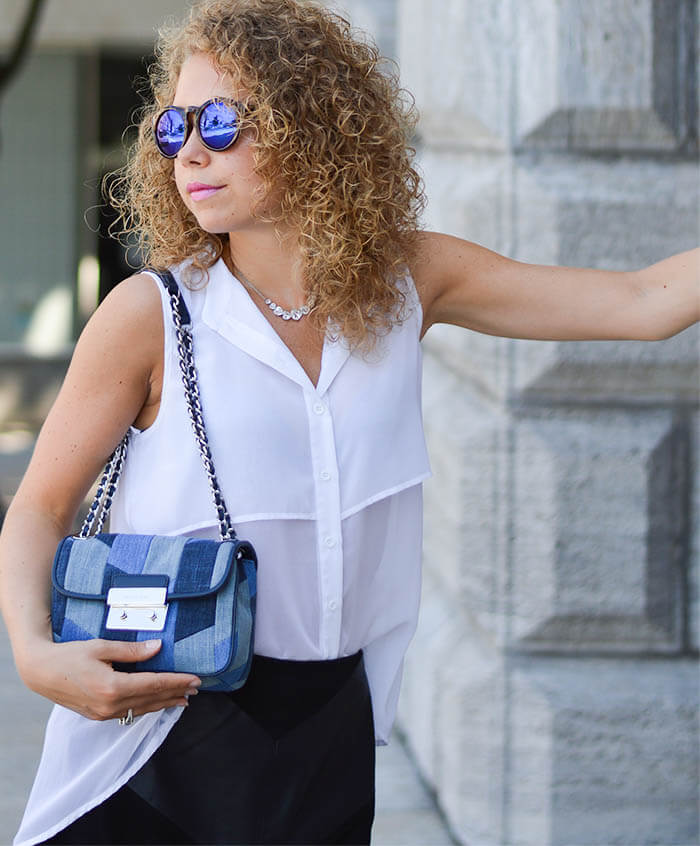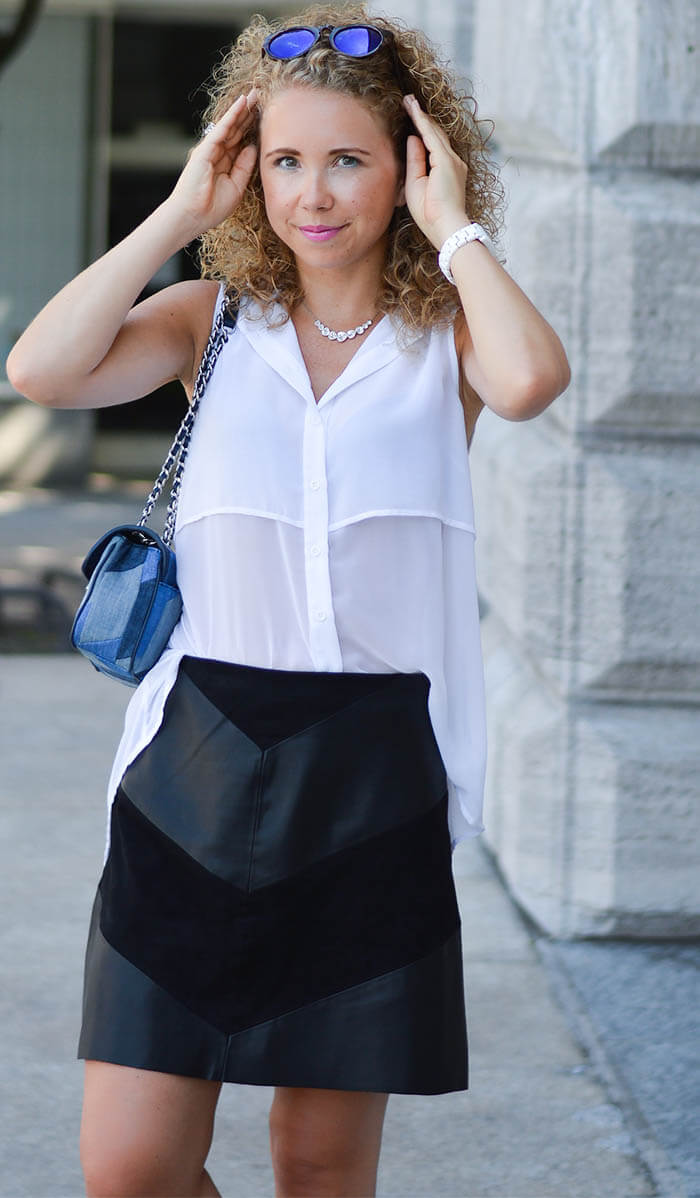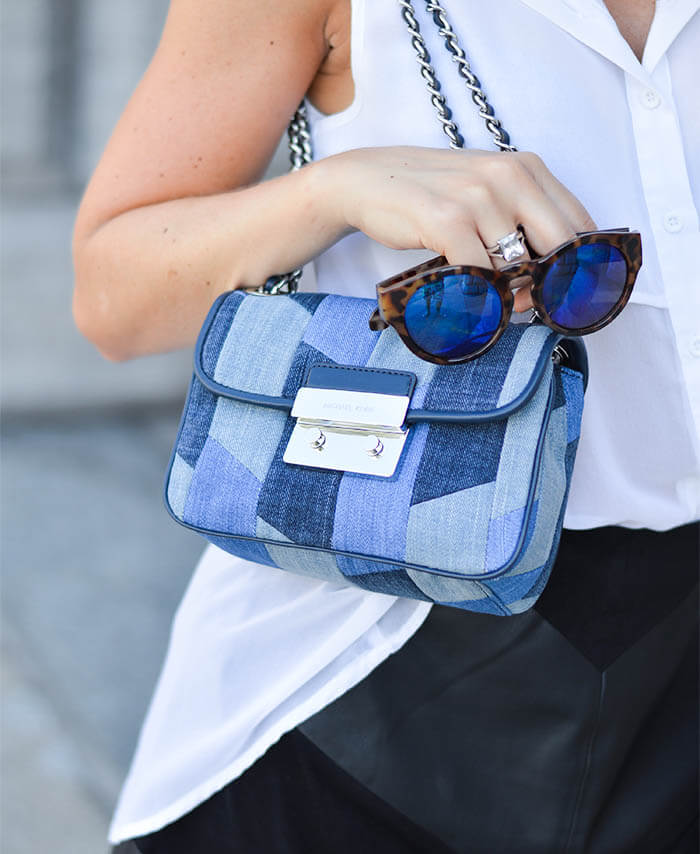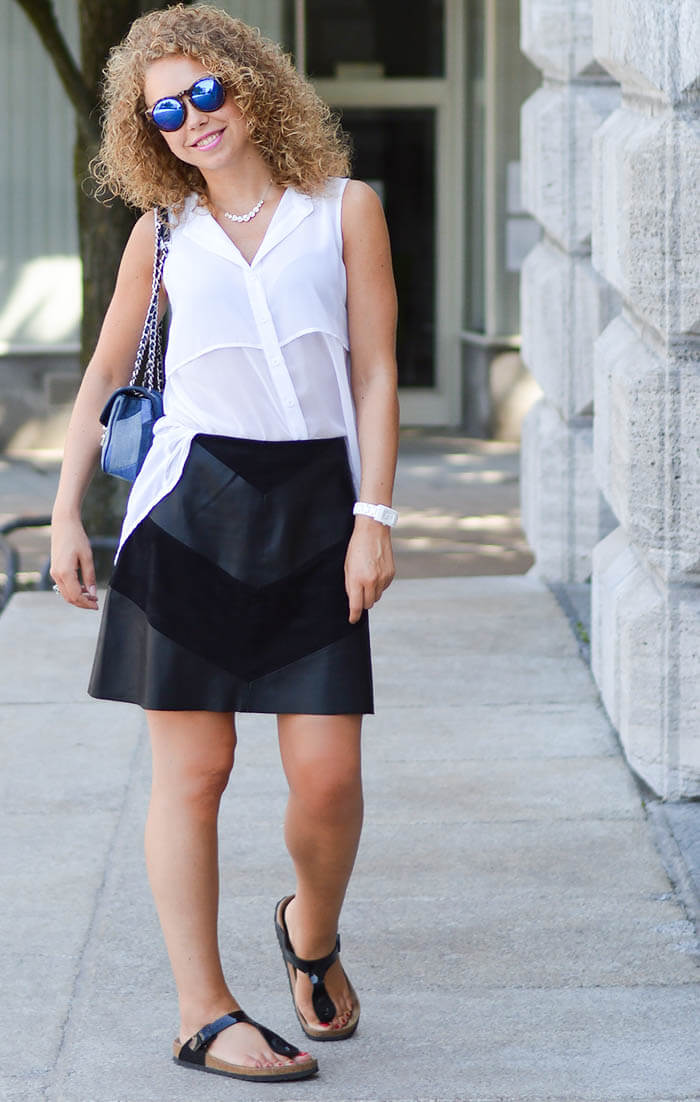 Blouse: Saint Tropez // Skirt: Zara // Sandals: Birkenstock // Bag: Michael Kors
Shop my Look
Bevor es hier mit Südtirol weitergeht, habe ich ein Outfit für euch, das kurz vor unserem Urlaub entstanden ist. Ich kam da gerade frisch vom Frisör, darum sind meine Locken hier ganz besonders voluminös. ;-)
Sommer trifft Herbst
An diesem Tag war es sehr heiß, aber trotz allem trage ich hier schon ein Teil aus der aktuellen Herbstkollektion von Zara: Den super soften fake Lederrock in A-Linie. Der hat es mir direkt angetan und ist eigentlich durch alle Jahreszeiten hindurch tragbar. Da ich ohnehin ein Fan von gut gemachten (fake) Leder-Teilen bin, konnte ich nicht dran vorbeigehen und habe ihn seitdem auch schon sehr oft getragen. Ich überlege sogar, ihn mir noch in einer anderen Farbe zu holen, er ist nämlich noch in einem Puderrosa (!) sowie in hellem Khaki erhältlich.
In dieser sommerlichen Kombi trage ich eine leichte weiße Bluse ohne Ärmel dazu und meine Alltime-Favorites, die Birkenstocks. Für ein bisschen mehr Farbe sorgen mal wieder die Michael Kors Denim-Tasche sowie meine Sunnies mit blauen Gläsern.
Was sagt ihr zu meinem Outfit zur Wochenmitte?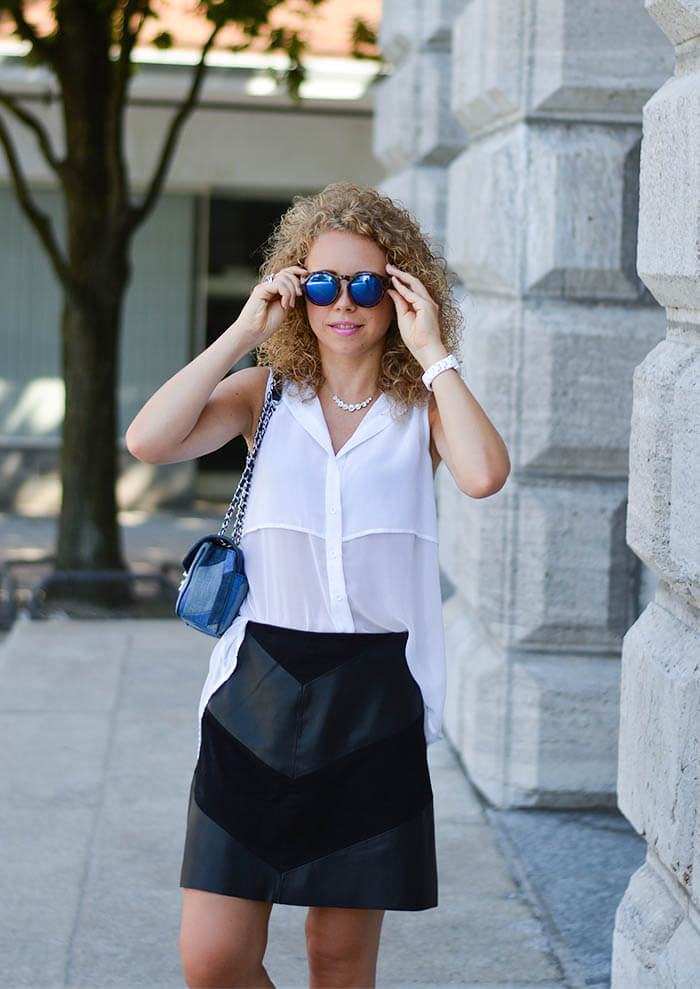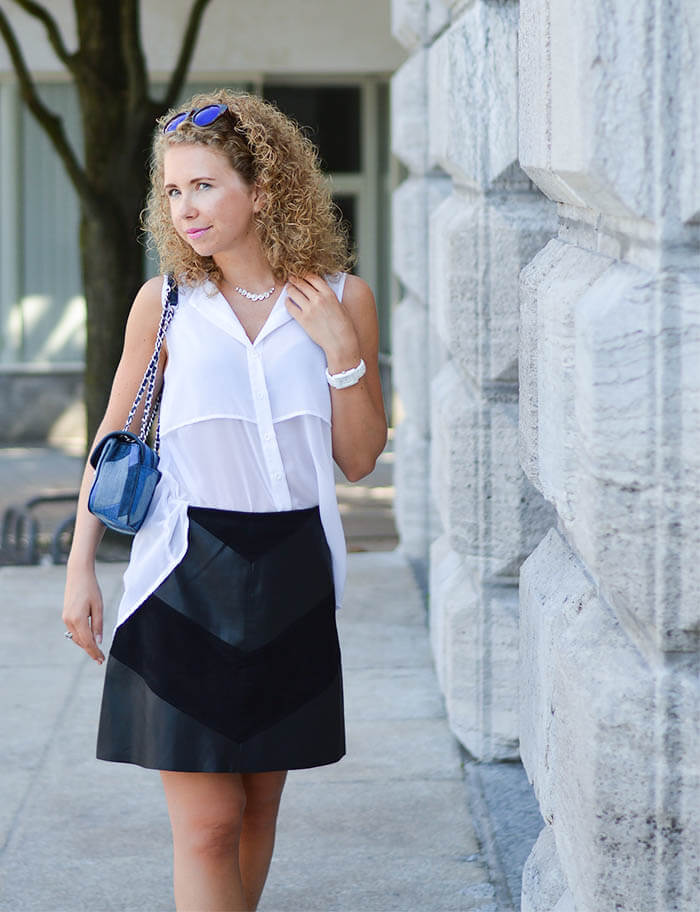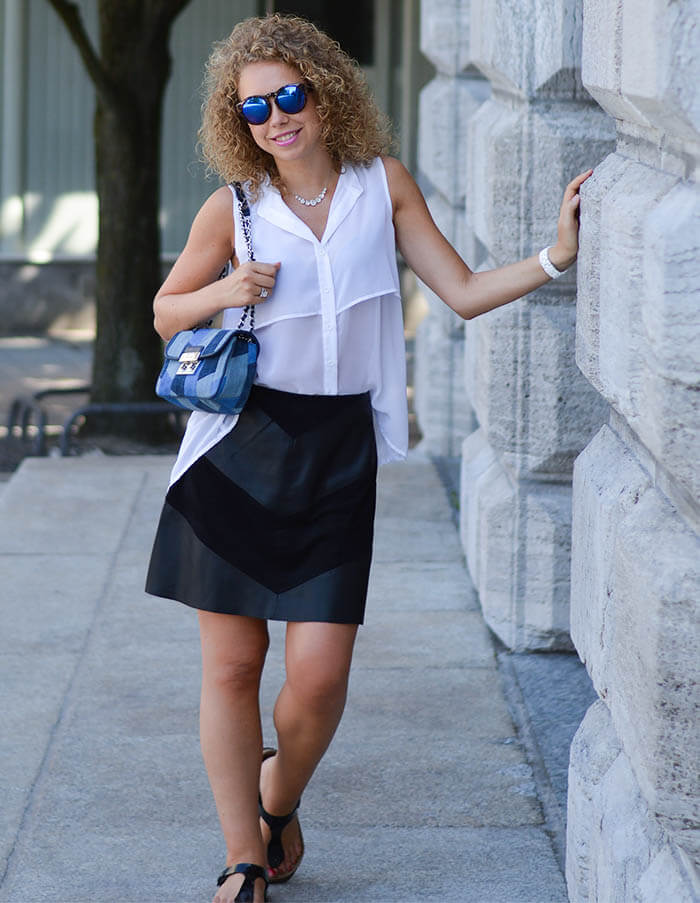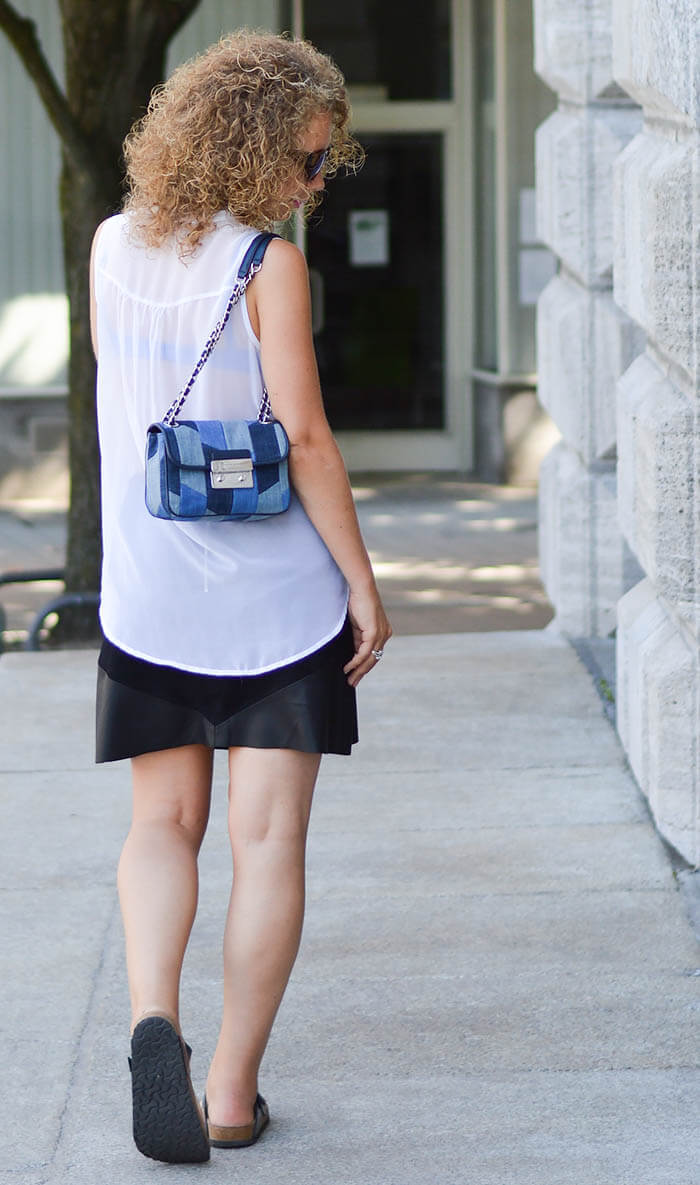 ---
Before I'll go on with my posts from South Tirol, I show you another outfit which we shot right before our holiday. I came from the hairdresser, that's why my curls are that massy here. ;-)
Summer meets fall
It was super hot that day, but nevertheless I'm wearing an item from the current autumn collection from Zara. This super soft fake leather skirt. I fell in love with it directly and I consider wether to buy it in another color once again. They got it in a blush pink (!) and a light khaki, too…
For this summery combo I wear the skirt with a sheer white blouse without sleeves and my all-time faves, the Birkenstocks. For a bit more color I chose my Michael Kors denim bag once again and sunnies with blue glasses.
How do you like my style?