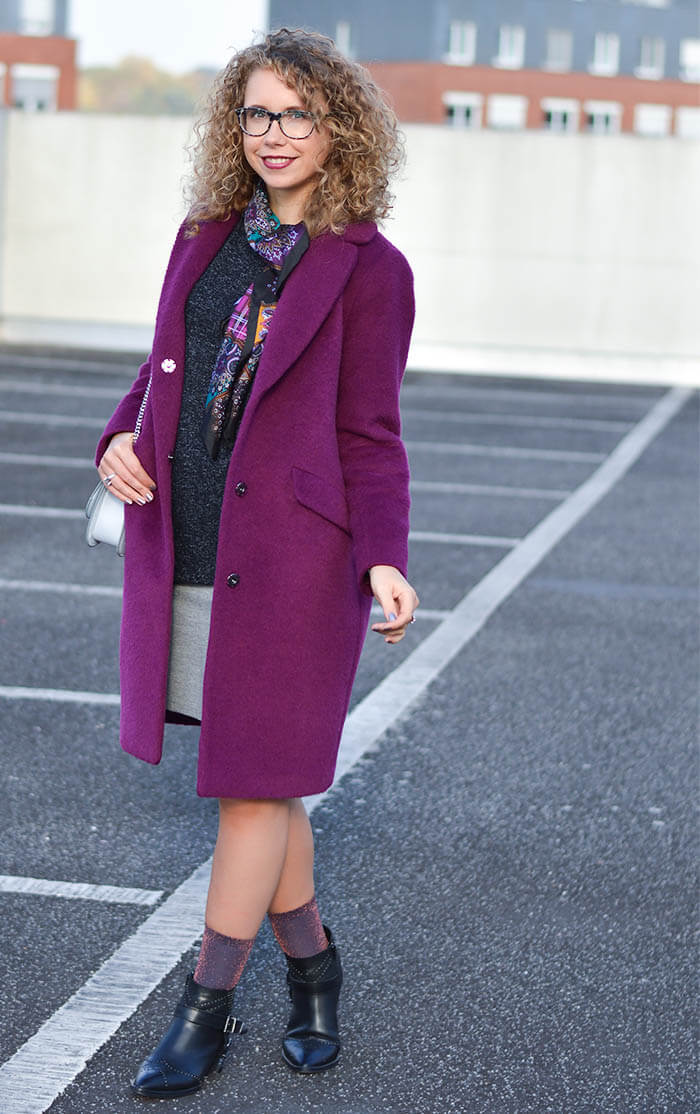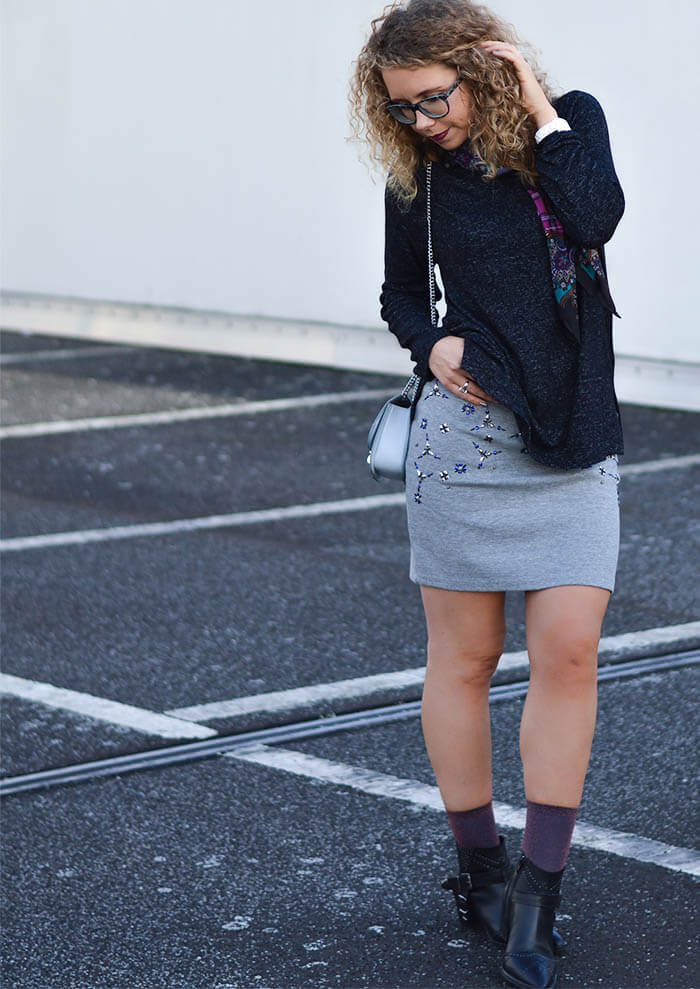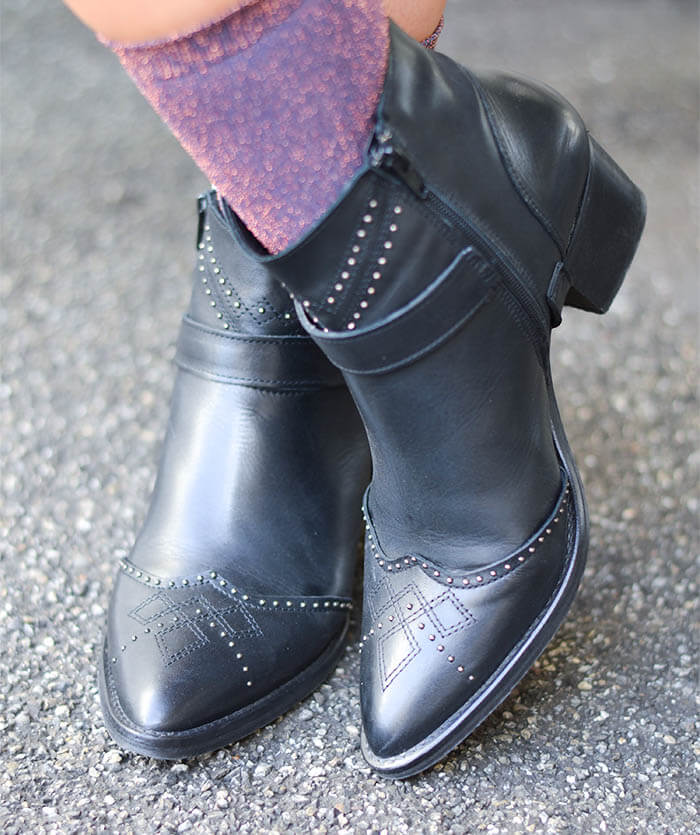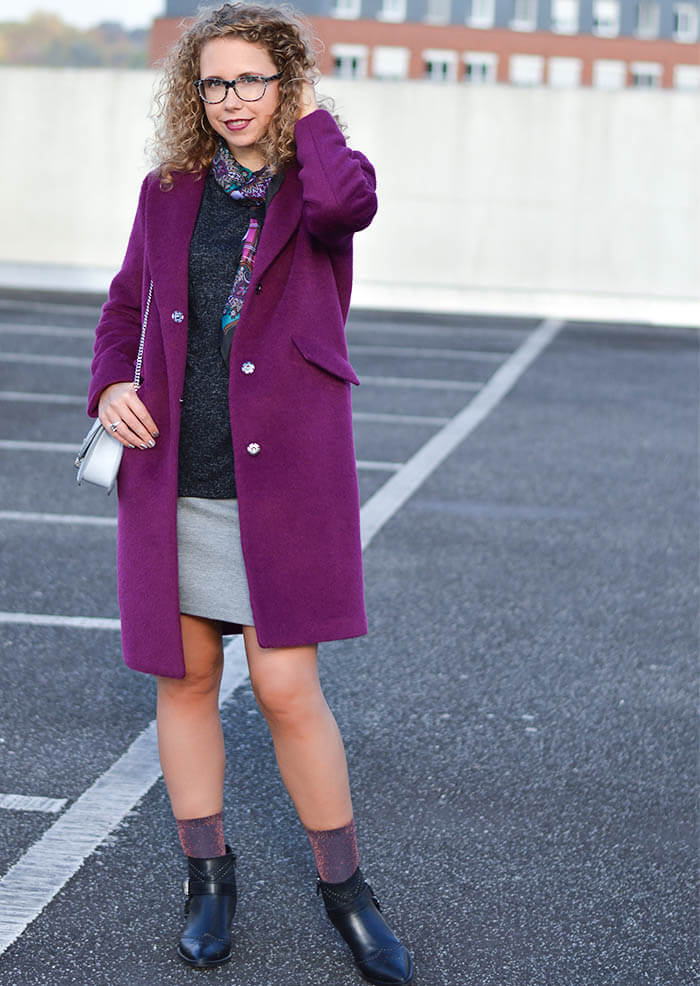 Coat, Shirt, Skirt, Socks: H&M // Scarf: Codello // Bag: Mango
Shop my Look
Heute habe ich einen bequemen Casual Look für euch – mit ein paar Raffinessen! ;-)
Grau-Blau
Basis des Outfits sind mein grauer Jerseyrock mit Stickerei – hier habe ich ihn schon mal im Set mit passendem Shirt getragen – sowie mein neues, super weiches und locker fallendes Shirt in Dunkelblau. Das Oberteil ist so angenehm soft auf der Haut, dass ich es schon zig mal an hatte in den letzten Wochen. Nichts Besonderes, aber ich fühle mich soo wohl darin.
Beerentöne und Glitzer
Da die Kombi aus Rock und Shirt aber auch mir zu wenig fashionig sind, kombiniere ich hier ein paar auffällige Details dazu. Zum einen ein Seidentuch mit Muster von Codello, das durch eine Brosche in Form bleibt und mit dem Shirt fixiert ist. Der beerenfarbene Mantel passt farblich zum Tuch und ergänzt die grau-blau Töne. Ja, und dann noch etwas, das die Gemüter sicher spaltet und die Beine zugegebenermaßen auch nicht gerade verlängert, aber ich hatte einfach Lust drauf: Glitzersocken! :-)
Was sagt ihr?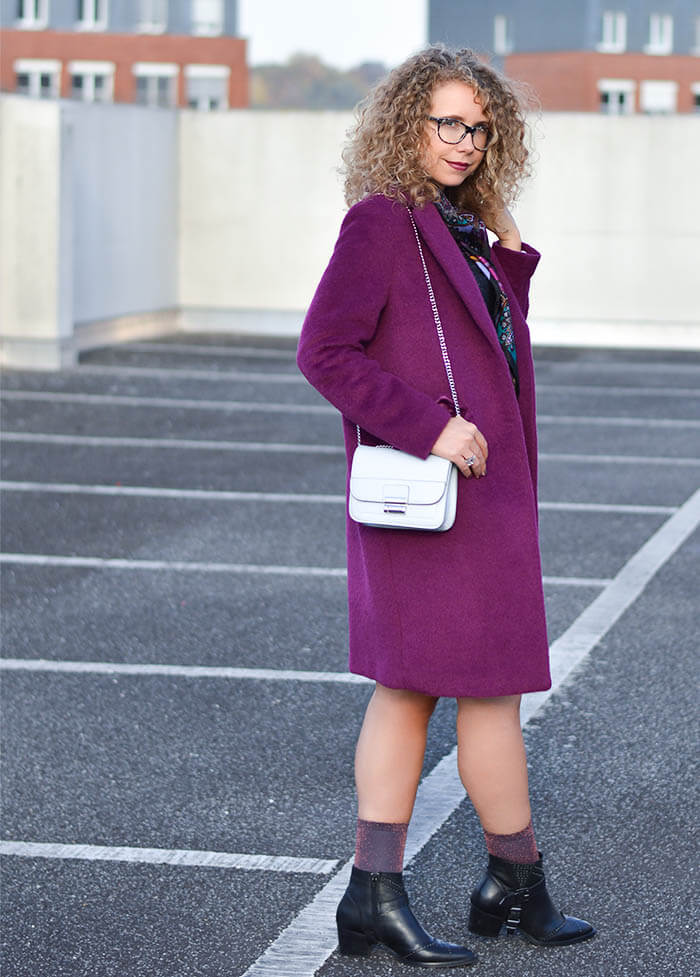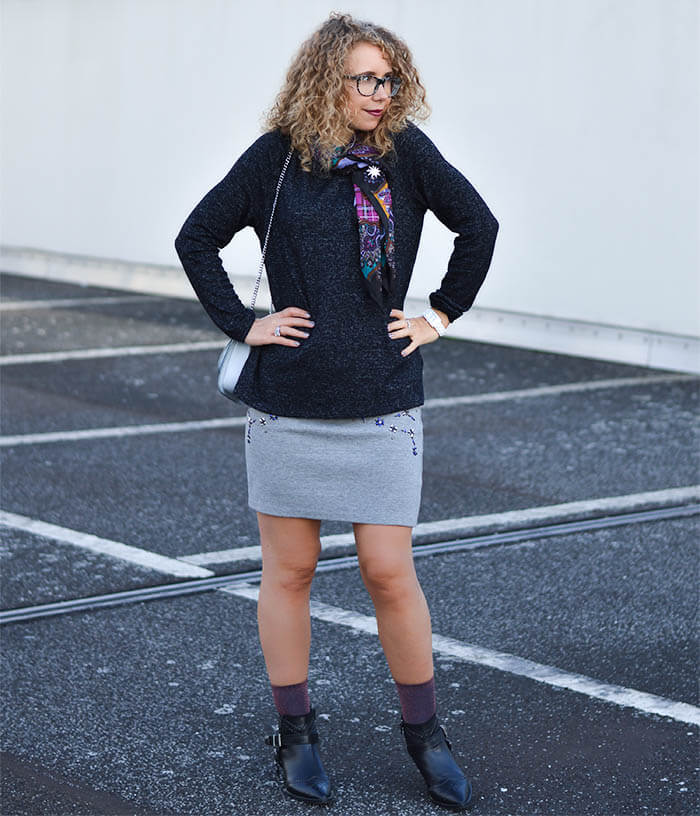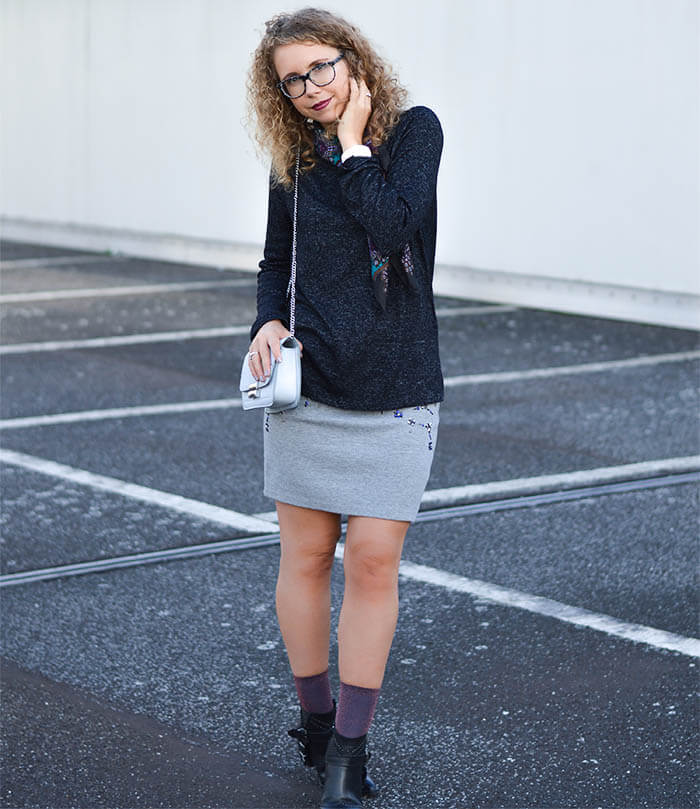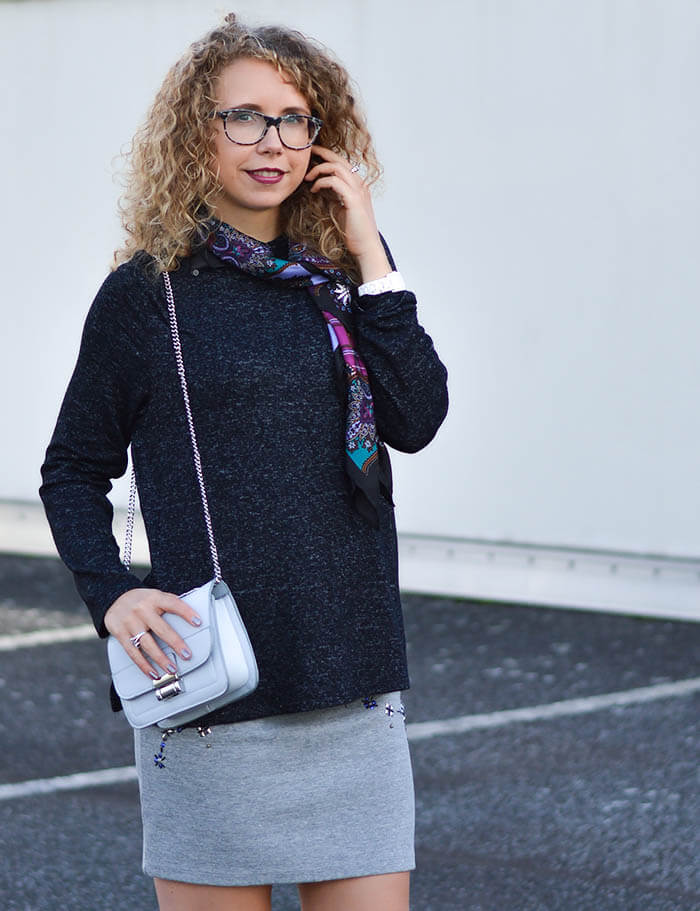 ---
Today I have a casual outfit for you – with some finesses! ;-)
Grey blue
The base of the look is my grey jersey skirt with embroidery and my new, super soft and loose fit shirt in dark blue. It's so cozy that I've worn it so many times the last weeks. The shirt isn't that special, but sooo comfy.
Berry shades an glitter
To pimp the outfit up a little bit, I match it with some flashy details. For one this silk scarf from Codello which I fixed with a brooch on the shirt. For another thing my berry colored coat. Lastly a trend which will definitely divide the minds and indeed shortens the legs, but I was in the mood for wearing it: glitter socks!!!
What do you think?