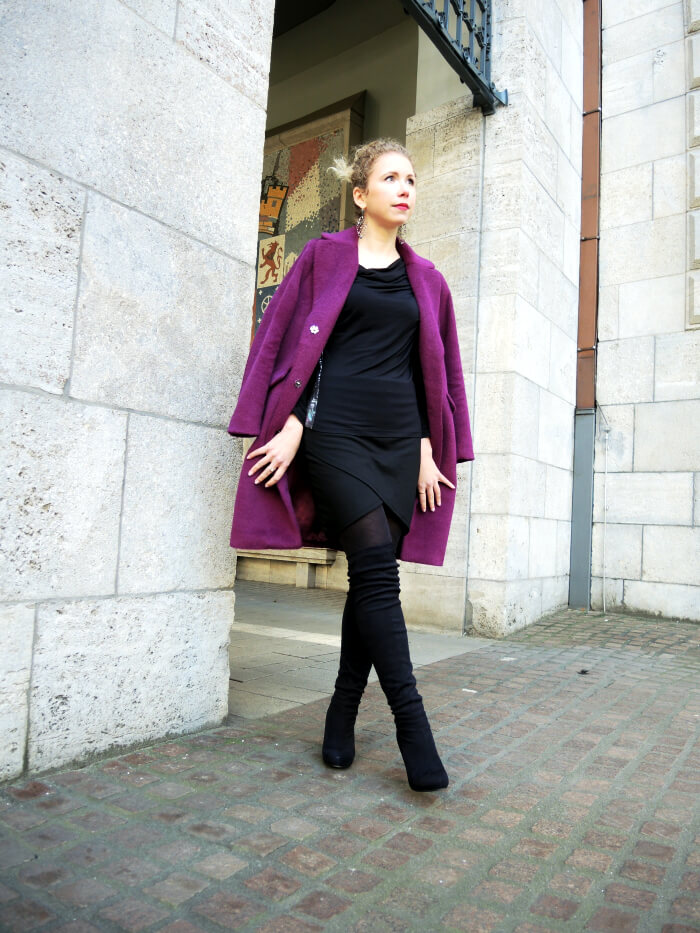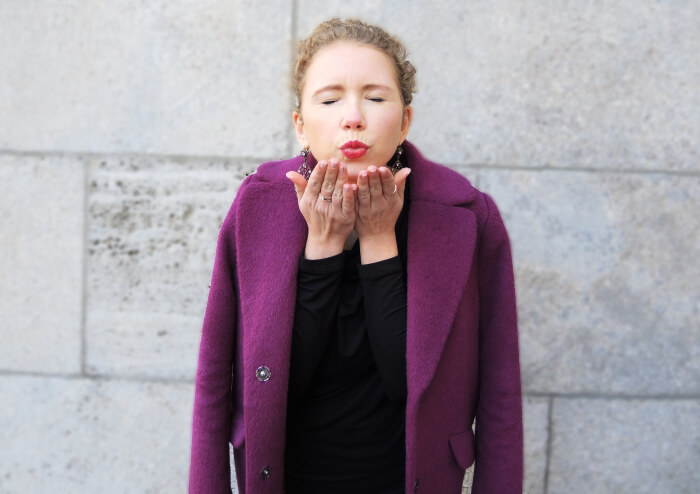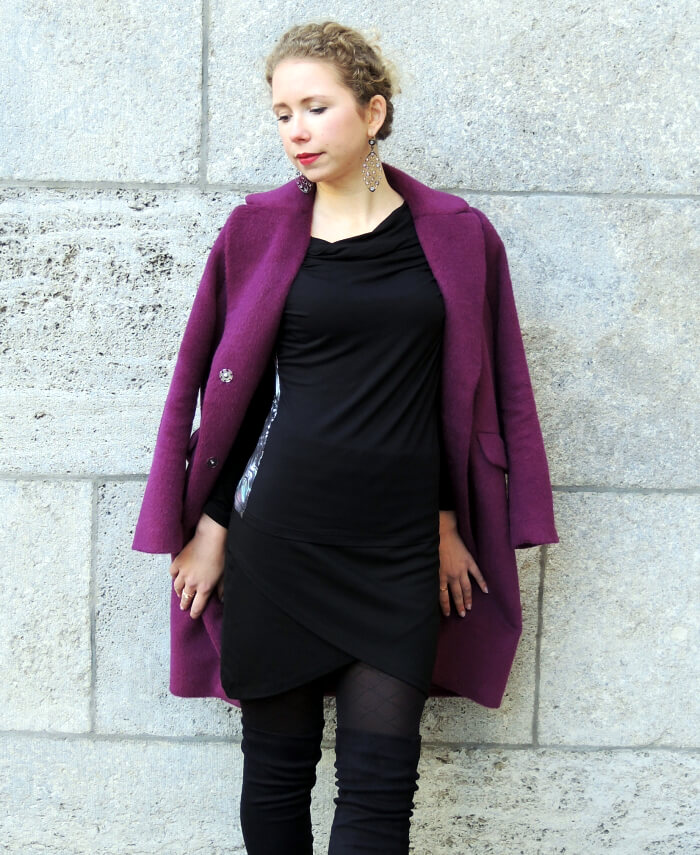 Shop my look:


Wie bereits in meinem Valentinstagsartikel (hier) erwähnt, waren mein Liebster und ich an besagtem Samstag in einem unserer Lieblingsrestaurants für besondere Momente – Mölleckens Altes Zollhaus. Ich entschied mich für einen Look fast komplett in Schwarz, aber mit einem besonderen Twist. Und nein, diesmal meine ich gar nicht meinen geliebten lila Mantel, denn der blieb im Restaurant schließlich an der Garderobe. ;-)
Ich spreche von meinem Top von Eva & Claudi, das ich von meinen Pateneltern zu Weihnachten geschenkt bekommen habe. Der Stoff ist total soft und ich liebe den locker fallenden Wasserfall-Ausschnitt. Und wenn man sich umdreht, kommen auf der Rückseite wunderschöne Passionsblumen zum Vorschein. Das Teil ist übrigens gerade im Sale (hier).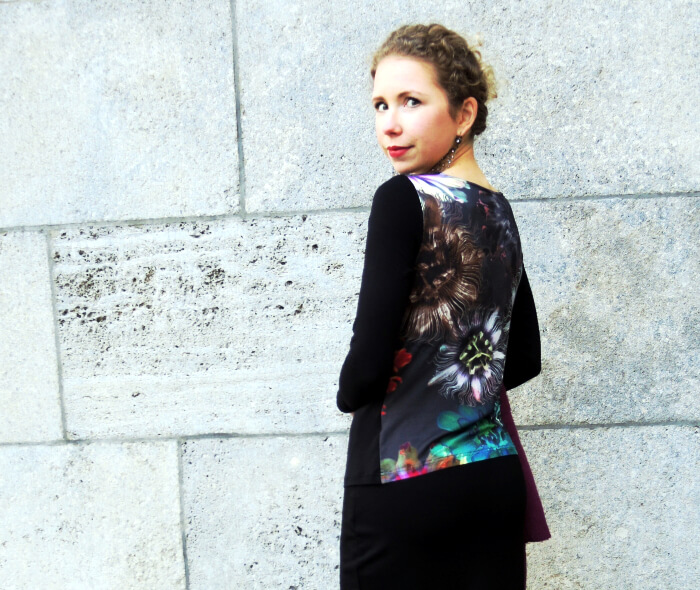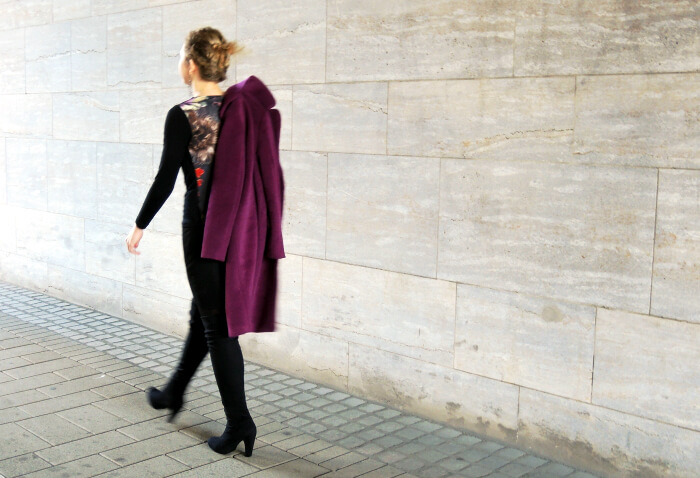 Gegessen haben wir ein köstliches Menü, das im Rahmen des "Restaurant-Karussells" angeboten wurde. Hierbei bieten zahlreiche Restaurants aus und um Essen Menüs mit Weinbegleitung zu meist sehr fairen Preisen an.
Für uns gab es folgende köstliche Gerichte
Crême brûleê
von der Entenstopfleber
an Haselnussbrioche
****
Pastinaken Rahmsuppe
mit Speldorfer Blutwurst im Knuspermantel
****
Zanderfilet mit Kartoffelkruste
auf Wirsing – Kürbisgemüse
****
Warmer Florentiner Schlupfer
mit Schokoladen – Parfait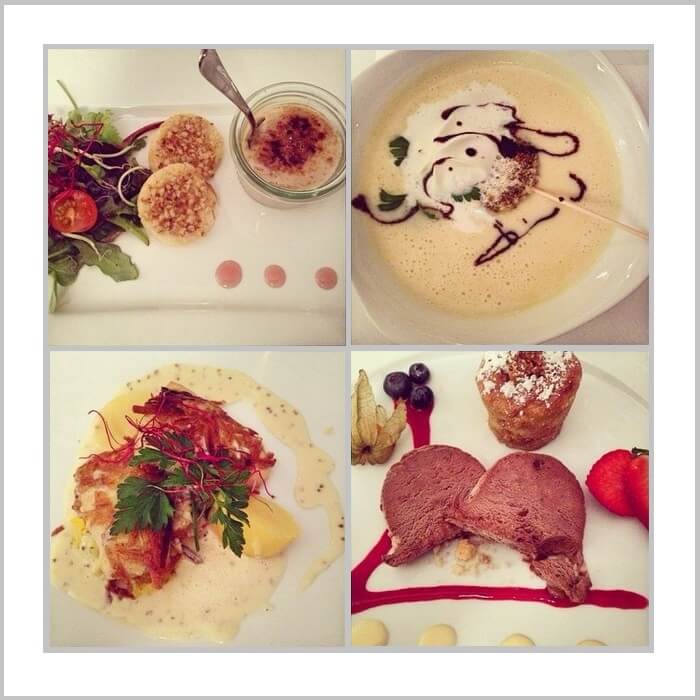 ---
As already mentioned in my Valentine's Day article (here), my darling and I were out for dinner at one of our favourite restaurants for special moments – Mölleckens Ates Zollhaus. I decided to wear an almost all black outfit, but with a special twist. And this time I don't talk about my beloved purple coat. ;-)
I am talking about my shirt from Eva & Claudi, which I got from my godparents for Christmas. It's made of a very soft fabric and I am absolutely in love with the cowl-neck. And when I turn around some beautiful passion flowers appear at the back. That shirt is on sale right now by the way (here).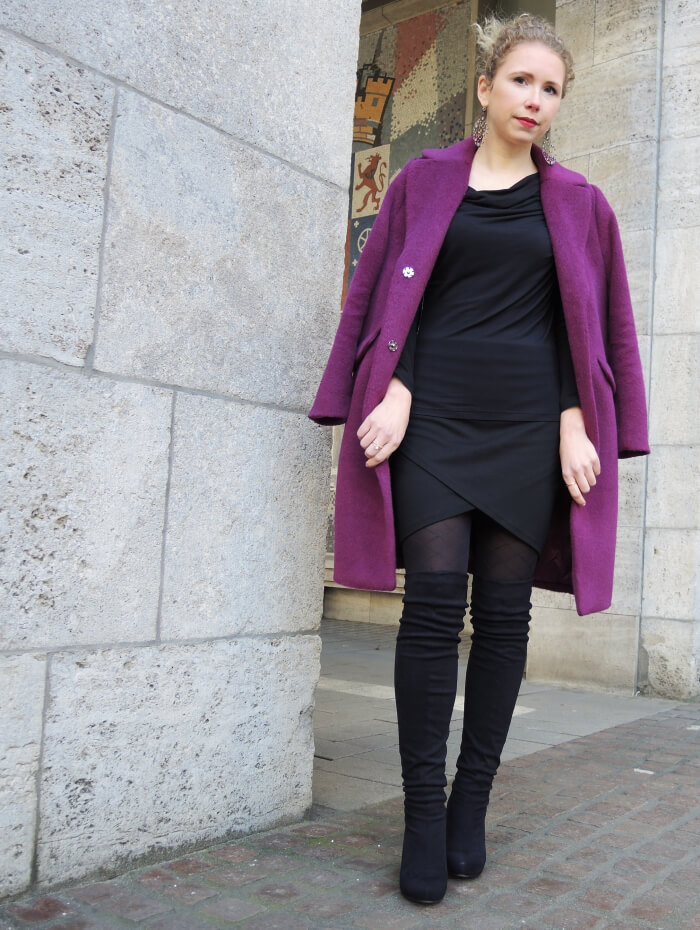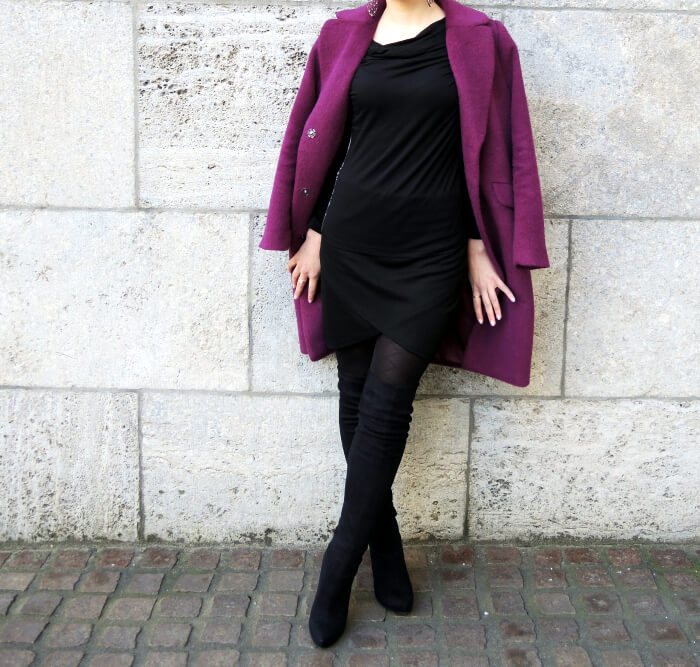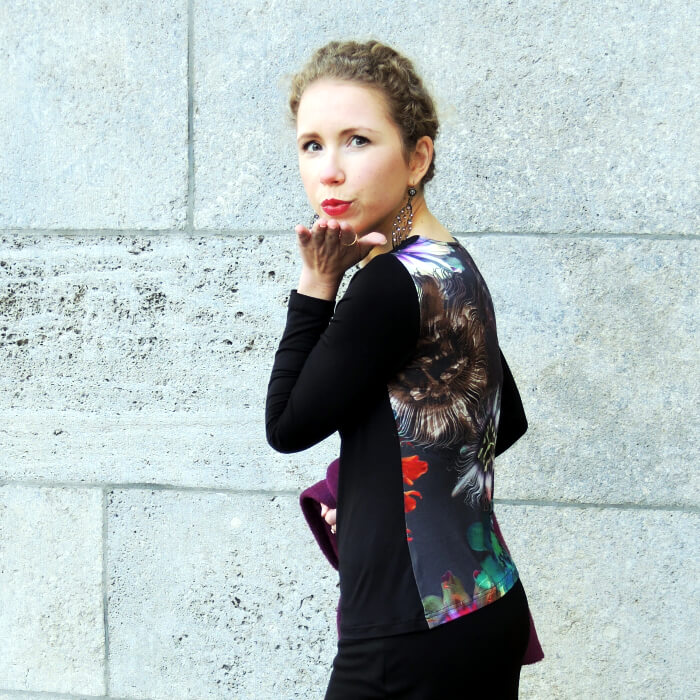 How do you like my outfit?