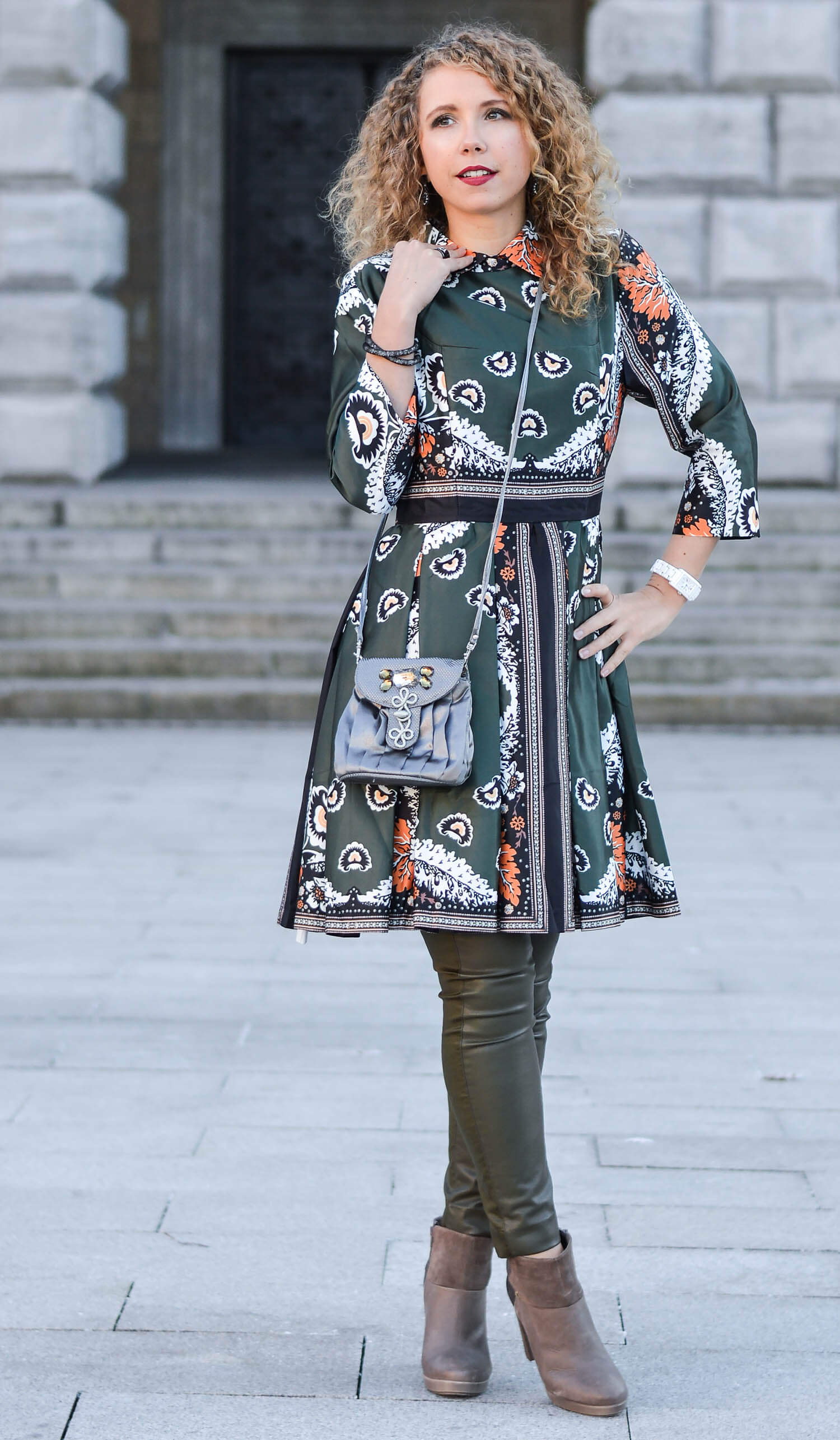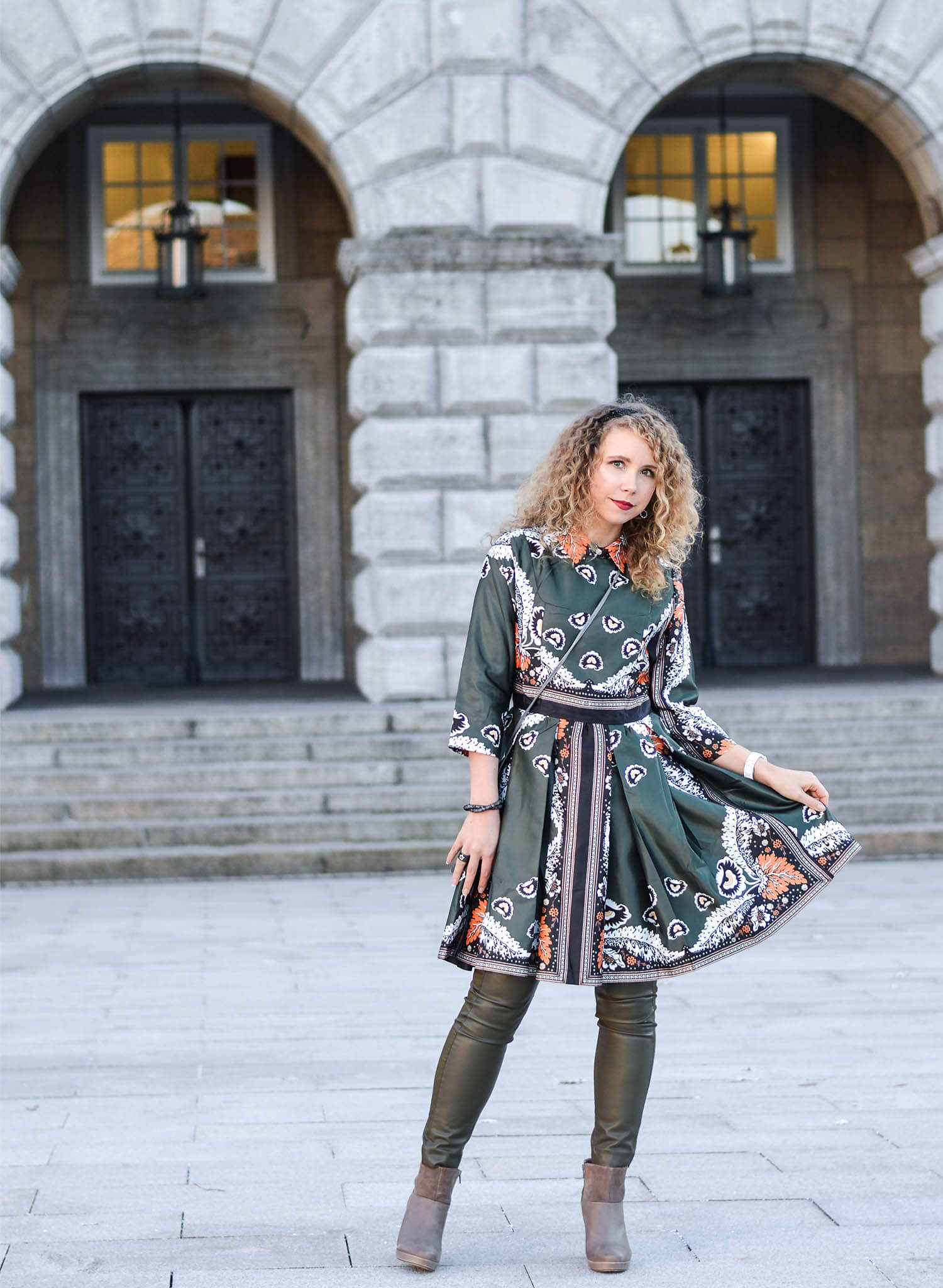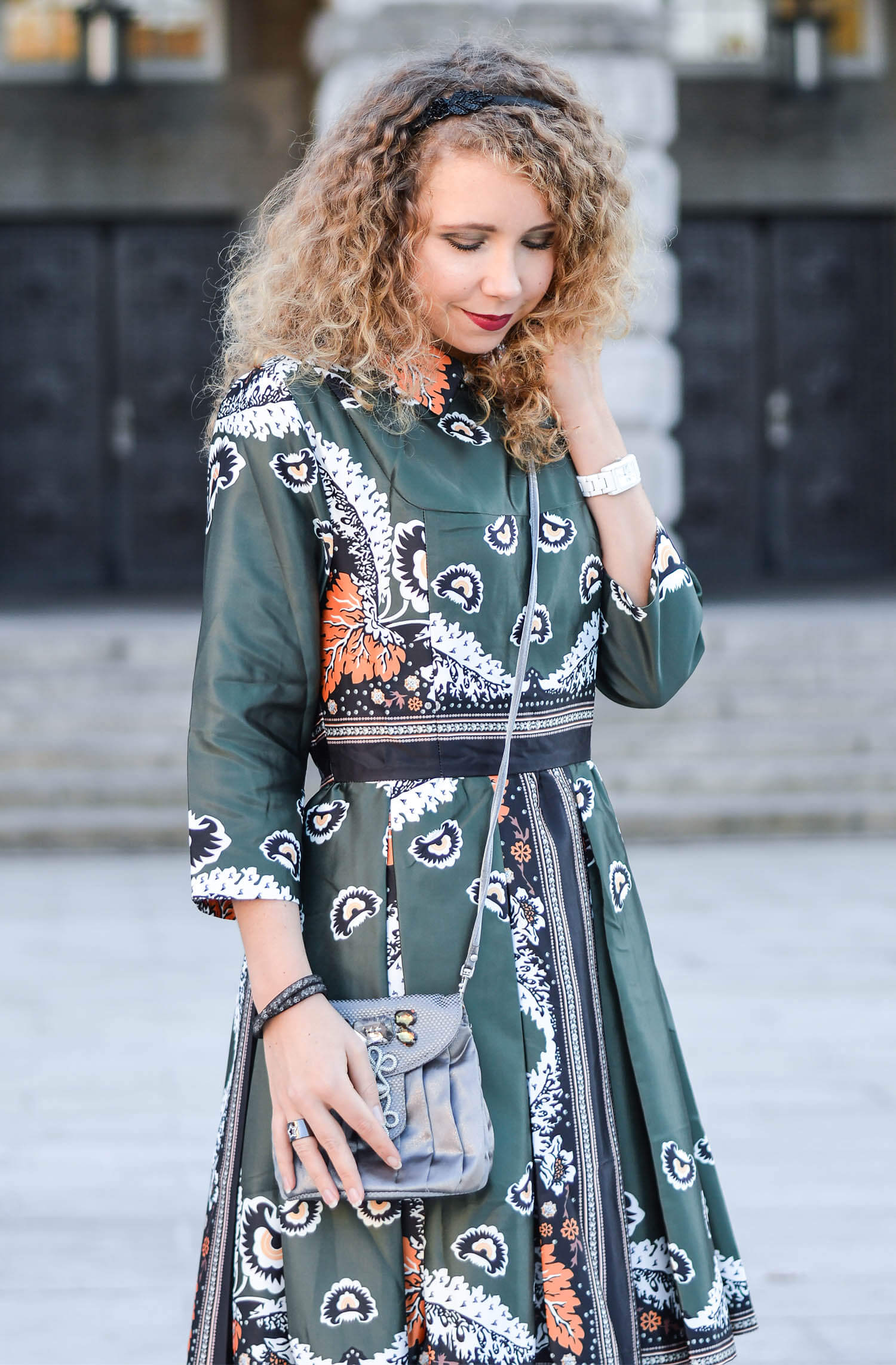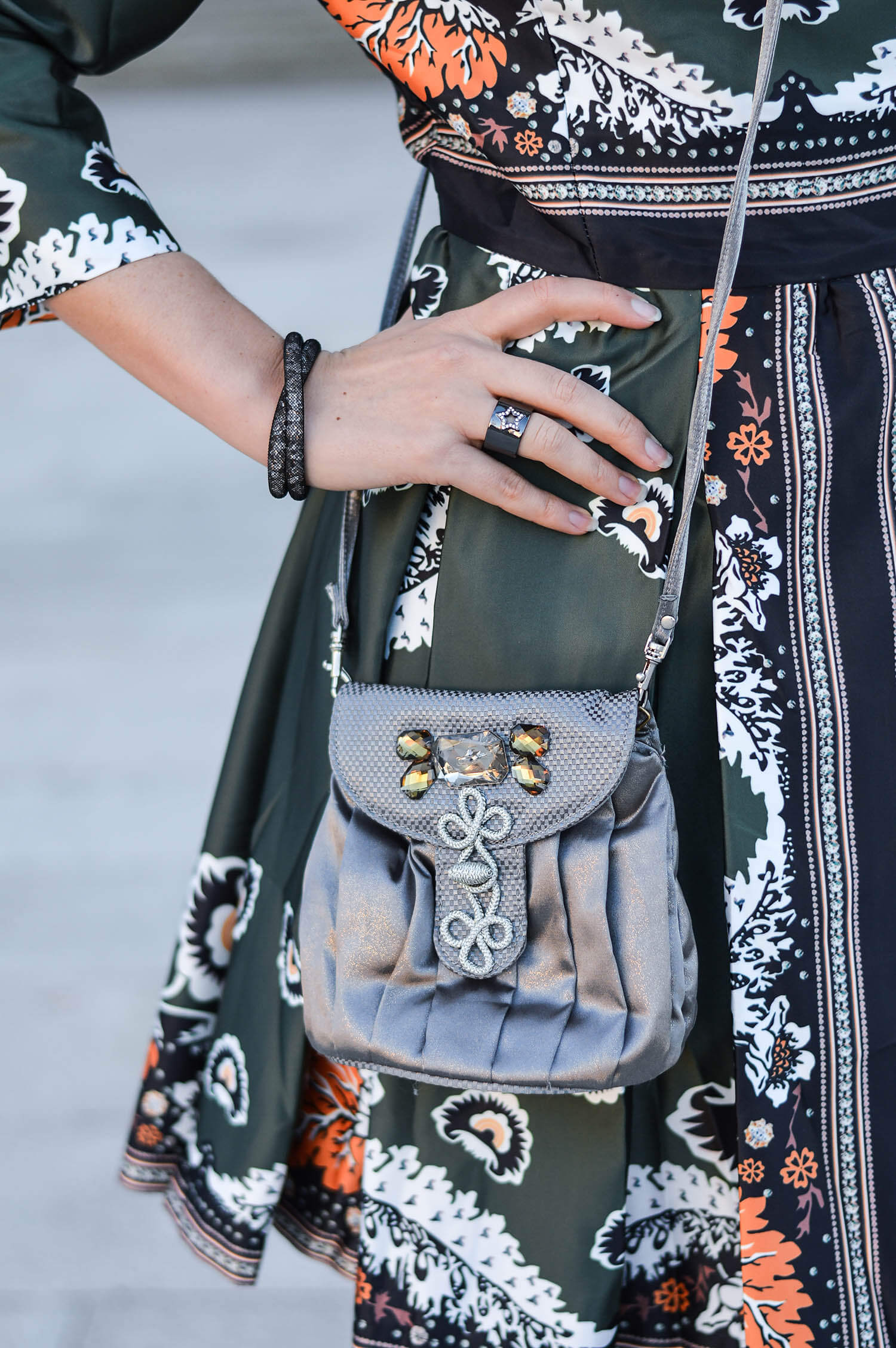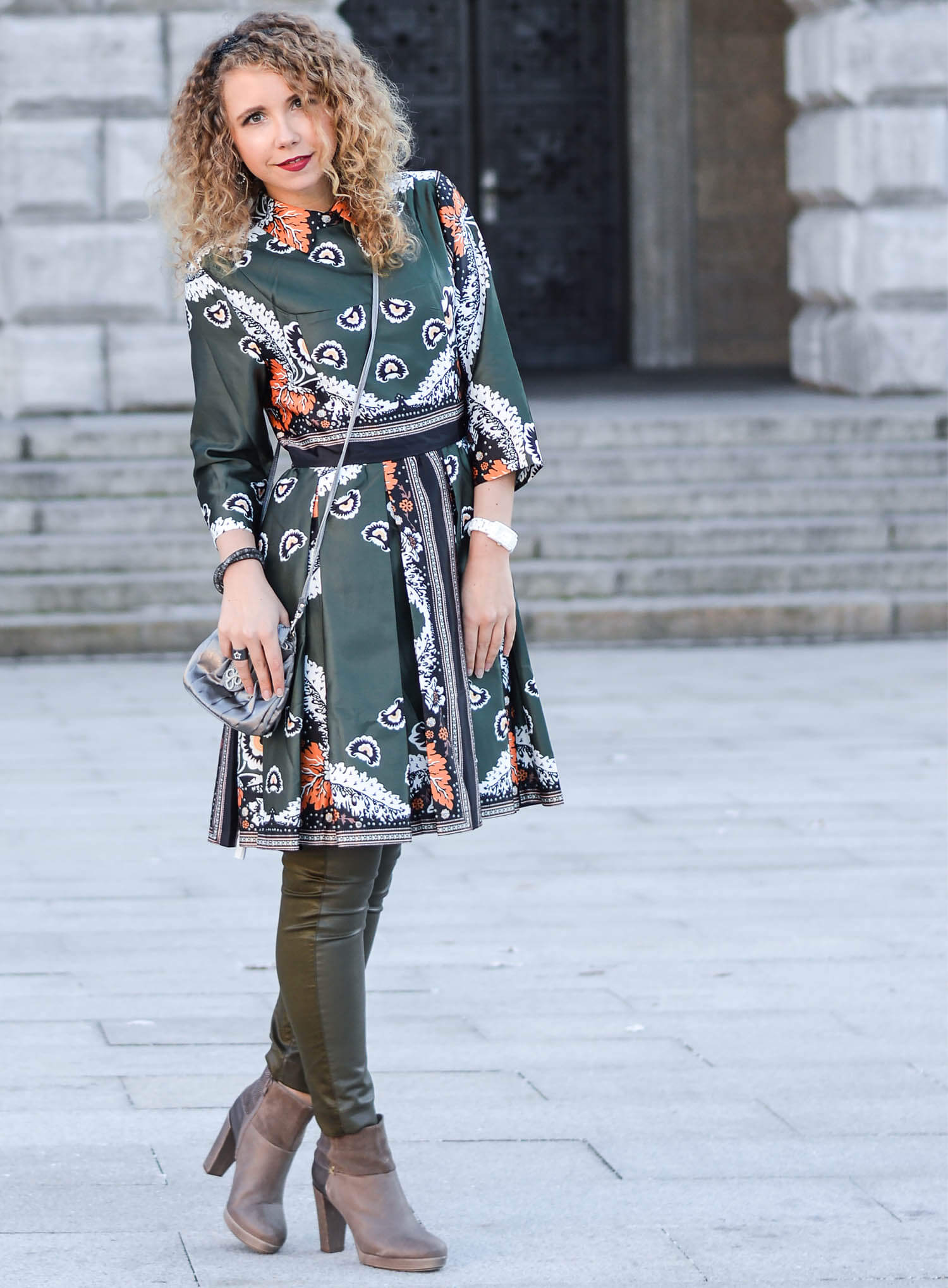 Dress: Kleidzeit Concept Store // Pants: H&M // Boots: Roland Schuhe
Shop my Look
Ihr Lieben, in drei Tagen ist es soweit: Weihnachten steht vor der Tür! Höchste Zeit also, sich Gedanken ums Weihnachtsoutfit zu machen. Für einen Tag steht mein Look schon mal, denn ich werde dieses Kleid hier tragen! Ich weiß nicht, ob es euch auch so geht, aber mich erinnert es irgendwie sehr an den Stil von Blair Waldorf aus Gossip Girl. Ich schaue die Serie aktuell mal wieder, und bin absolut begeistert von ihren meist hochgeschlossenen, edlen, aber dennoch außergewöhnlichen Looks.
Einen weiteren Post zu diesem Outfit findet ihr übrigens auch beim Blog von dropAstyle, wo ich als Gastblogger schreibe. :-)
Das Outfit
Zu diesem Traumkleid gibt es auch eine kleine Geschichte: Eine Kollegin von mir hat mir den Kleidzeit Concept Store in Dortmund empfohlen. Sie haben wirklich wunderschöne Sachen und sind ganz, ganz nah an den Trends. Kürzlich wurde dort ein kleines Event veranstaltet, wo ich bereits meine neue gold beschichtete Strickjacke ergattern konnte. Und dort hing auch dieses Kleid – zu einem unglaublich reduzierten Preis! Ich liebe das Muster, die Farben, den Bubikragen, die Kellerfalten, den Stoff…
Beim Anprobieren hatte ich meine schwarze Lederhose an und war zu faul, sie auszuziehen. Da dies aber gar nicht schlecht aussah, kam mir an diesem kalten Shootingtag die Idee, meine neue khakifarbene Treggings von H&M darunter zu tragen. Die Kombi gefällt mir echt gut, weil sie das Cocktailkleid ein wenig lässiger erscheinen lässt. An Weihnachten werde ich aber eine blickdichte schwarze Strumpfhose wählen. Denn da kann es schließlich nicht festlich genug sein, habe ich Recht?
Eine weitere Hommage an Blair Waldorf ist der Haarreifen. Ich habe ewig keinen mehr getragen, aber plötzlich wieder total Lust darauf…
Habt einen tollen, hoffentlich stressfreien Tag ihr Lieben! Und erzählt mir, was ihr von meinem Christmas-Kleid haltet. ;-)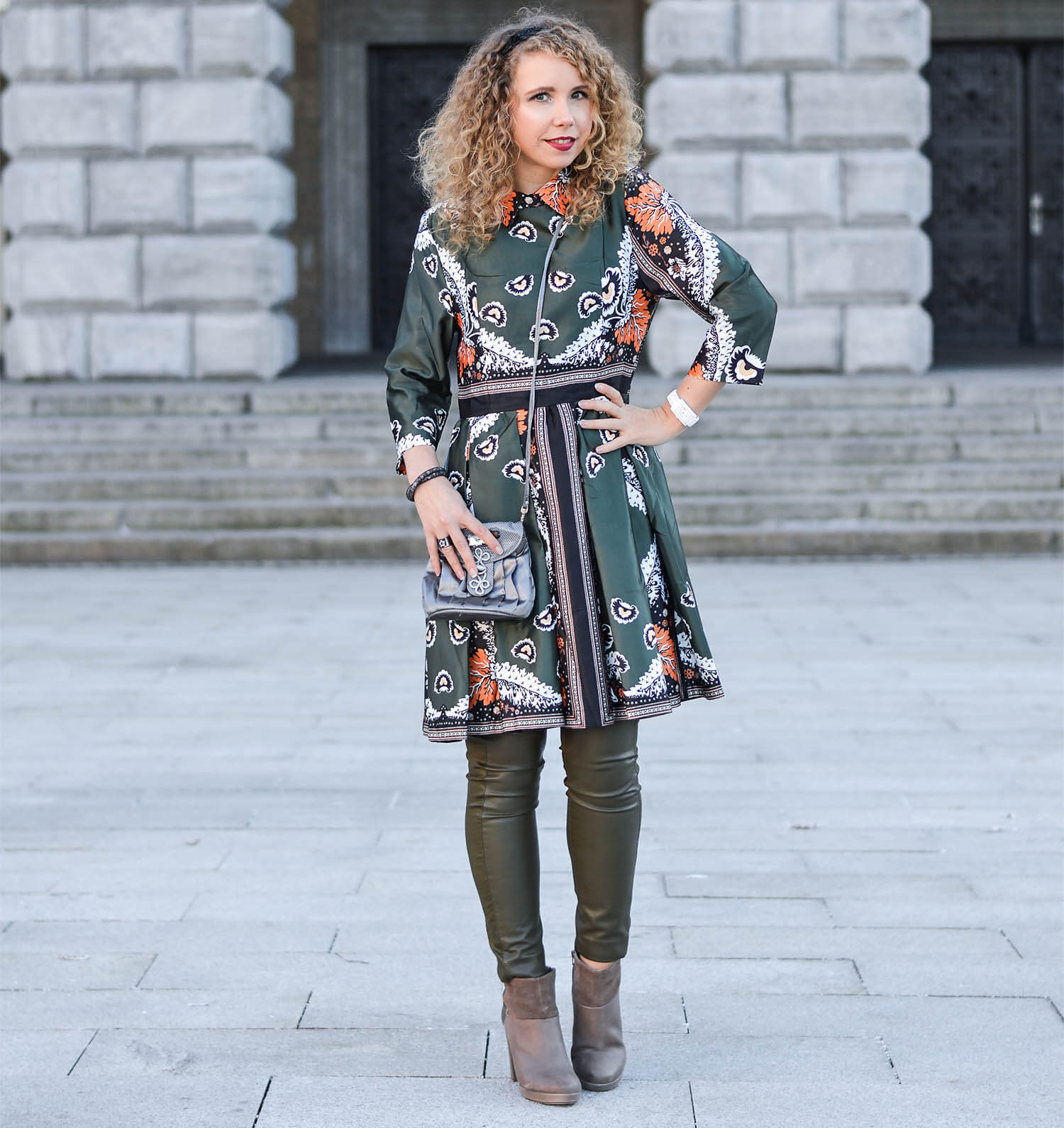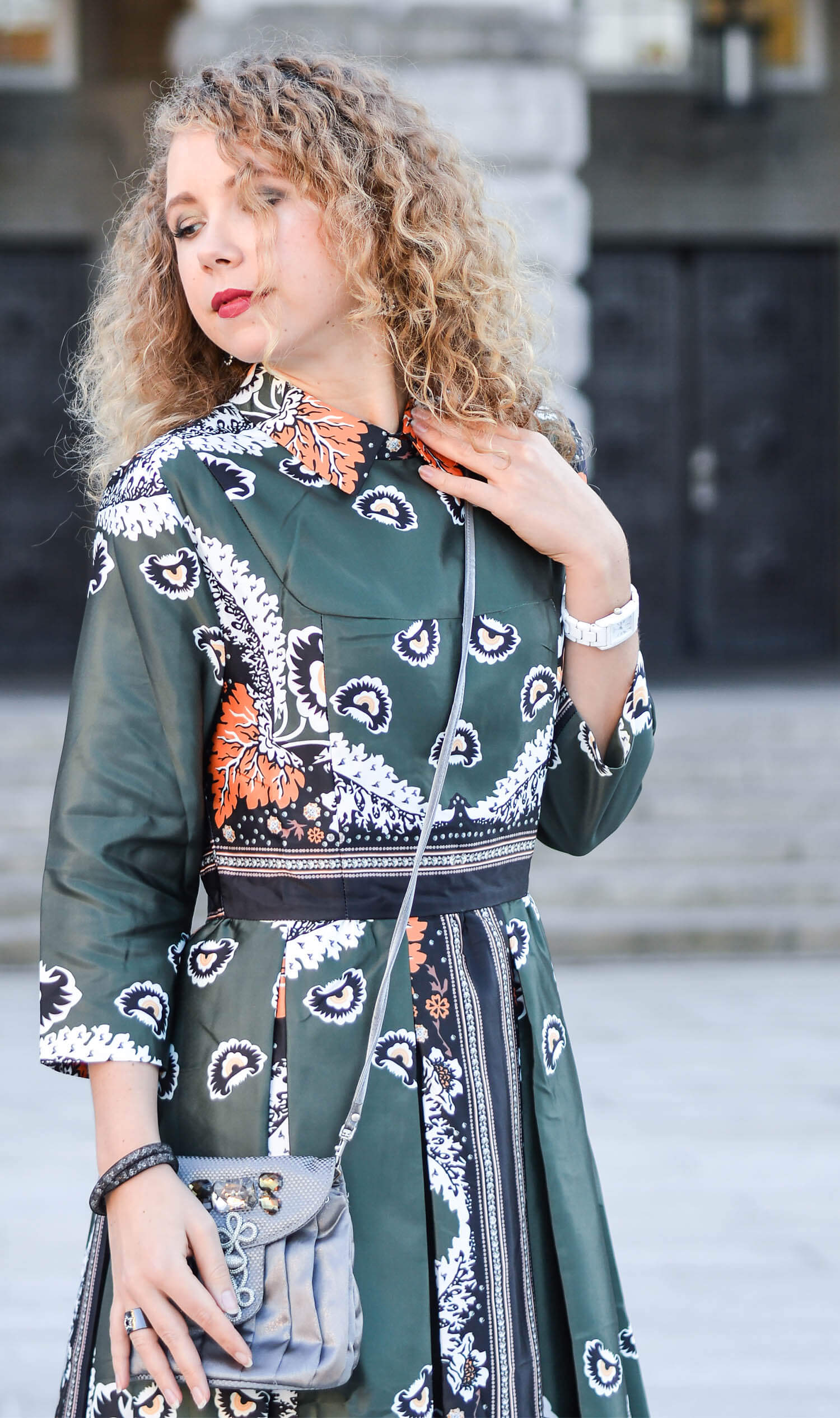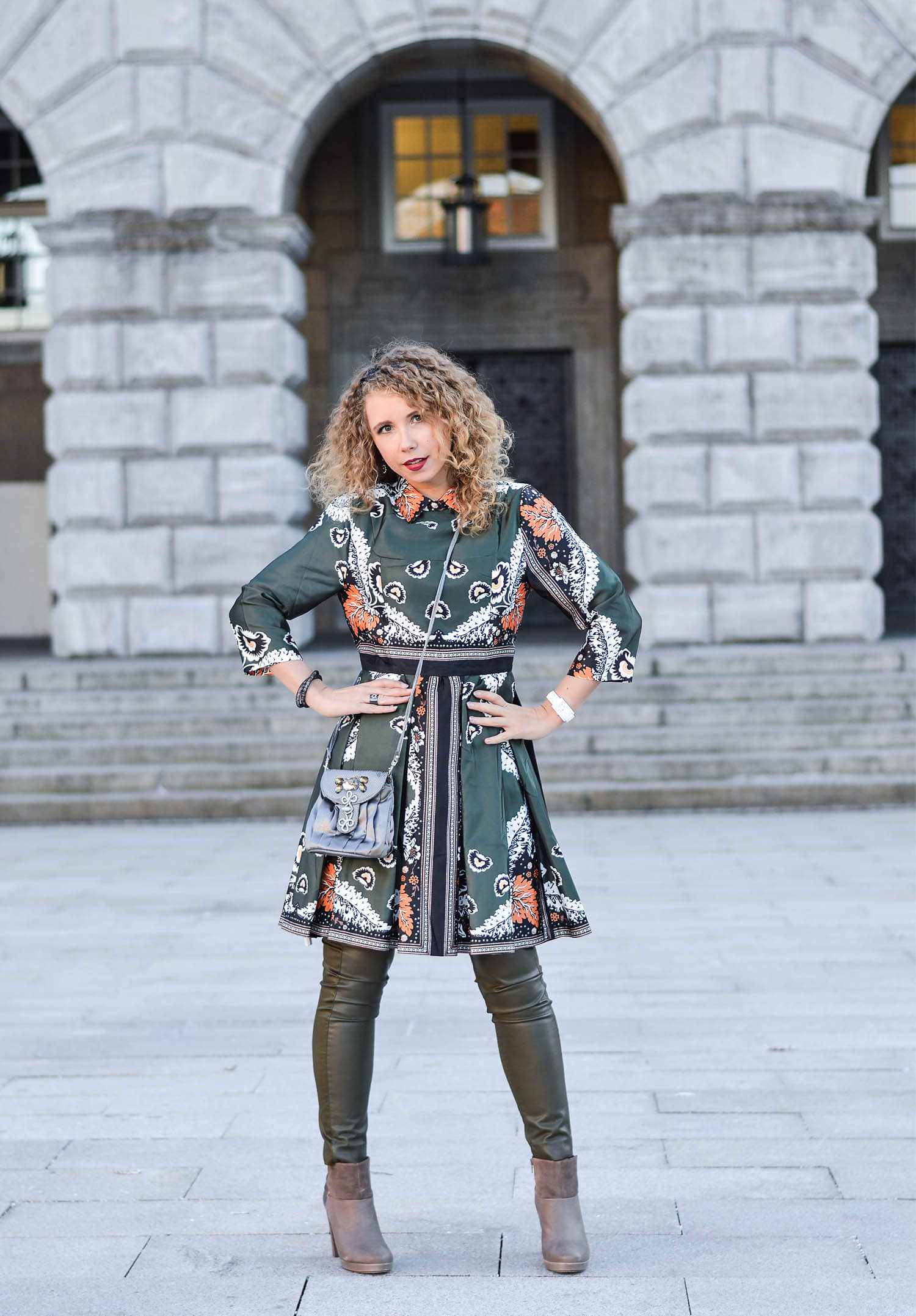 ---
Cuties, just three more days till Christmas! So, it's high time to think about the Christmas outfits. I have made my decision for one day already, when I will wear this dress. It reminds me of Blair Waldorf from Gossip Girl. I'm watching the series again at the moment and I love her high-necked, classy, but dramatic looks.
Another post about this outfit is up on the blog of dropAstyle now, too by the way.
The Outfit
There's a little story about this dress: One of my colleagues recommended me the Kleidzeit Concept store in Dortmund. They offer beautiful items there and recently they had a little event, where I also shopped my golden cardigan. Well, this dress was part of their "super sale", too, so, I bought it for an crazily reduced price. I love the pattern, the colors, the collar, the box pleats, the fabric…
When I tried it on, I wore my black fake leather pants and was too lazy to doff them. That looked really nice, that's why I decided to wear my new khaki treggings on this cold shooting day. It's down-dressing the cocktail dress a little bit.
But on Christmas I will wear black stockings, because it can't be too festive then, right?
Another homage to Blair Waldorf is the headband, which I actually love again…
Have a wonderful, hopefully stress free day lovelies – and tell me what you think about my new Christmas dress. ;-)