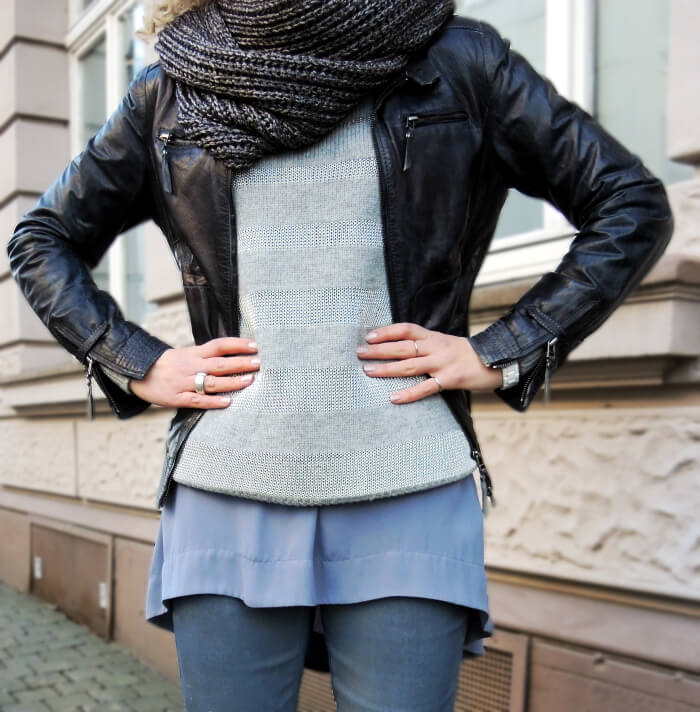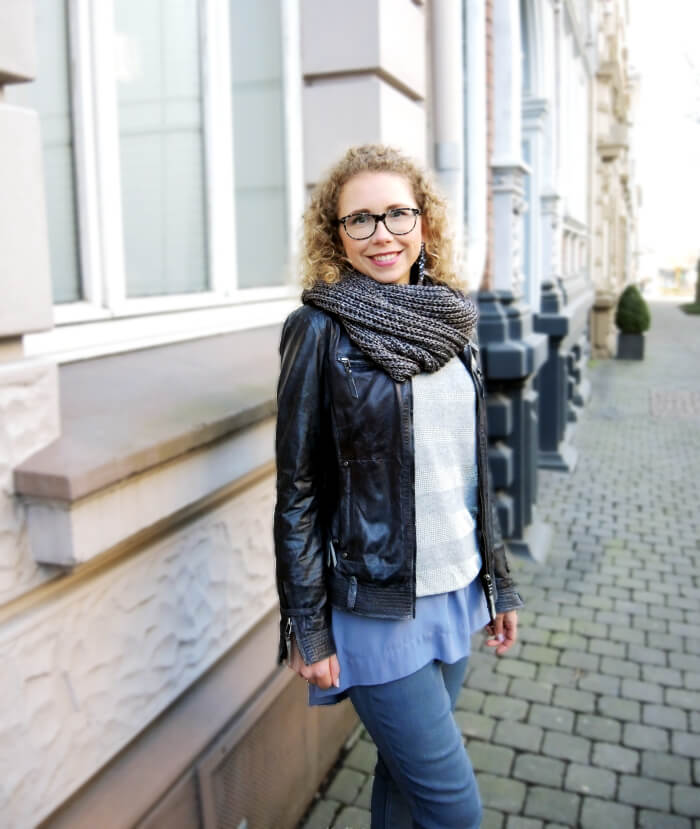 Shop my look:


Meine Lieben, bevor ich euch meine frisch geschossenen Frühlingslooks präsentiere, habe ich heute erstmal einen lässigen Lagenlook für euch – sehr praktisch, um auch an kühlen Frühlingsmorgen wie heute leichtere Jacken zu tragen. Ich kann meine dicken Wintermäntel und -jacken auch wirklich nicht mehr sehen. Geht euch sicher auch so, oder?
Ich habe hier verschiedene Blau- und Grautöne miteinander kombiniert, damit der Look trotz Materialmix stimmig wirkt. Mein Highlight ist ganz klar die dunkelblaue Lederjacke von Milestone, die ich mal brandneu und recht günstig bei ebay ersteigert habe. Ich liebe den Ton, die vielen Zipper sowie das leichte, weiche Leder und hatte sie euch schon mal im November im Rahmen eines Jeans-Looks gezeigt (hier).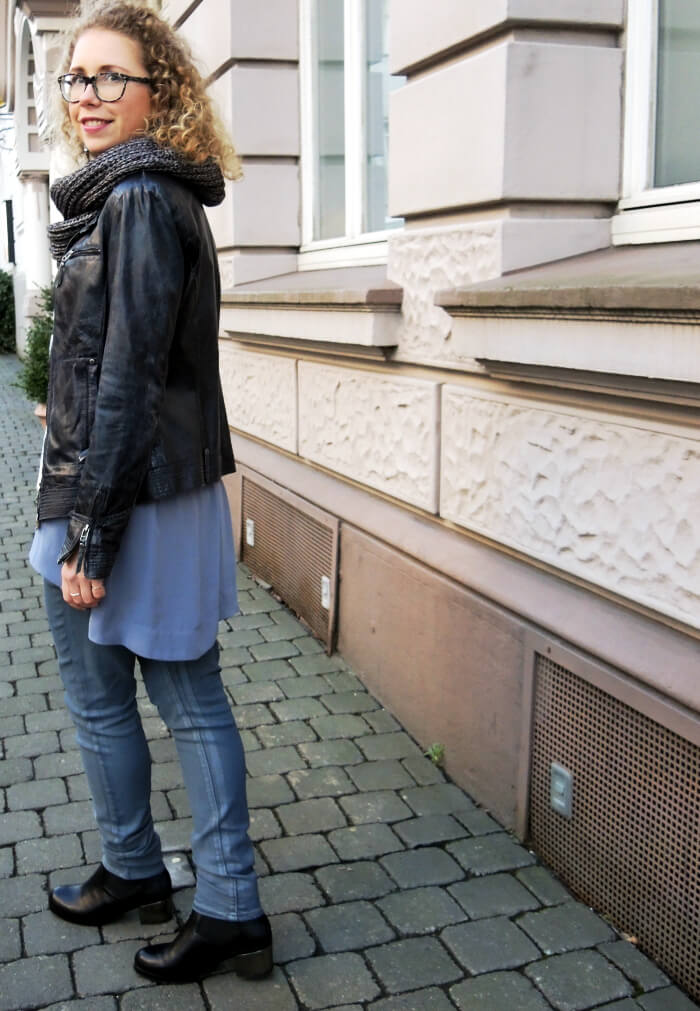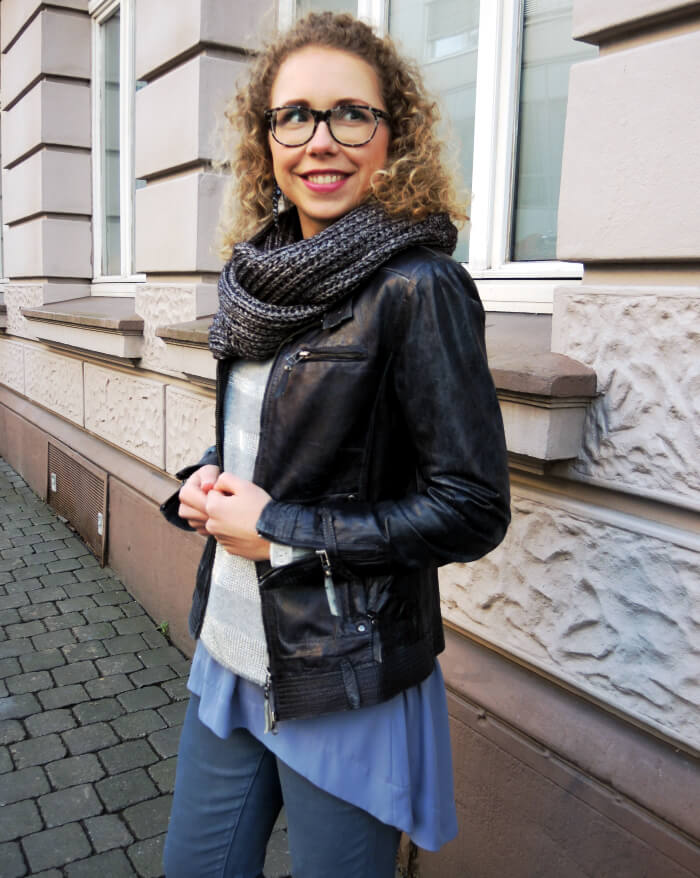 Ich wünsche euch eine schöne Restwoche – heute ist ja schon mal Bergfest! ;-)
---
Today I have a casual layered look fo you my lovelies – very convenient to wear some lighter jackets on cold spring mornings. I'm really sick of the sight of my winter jackets and coats in the meantime. You agree, right?
I mixed different schades of blue and grey, so that the look is inherently consistent in spite of the material mix. For me my blue black leather jacket from Milestone is the highlight of this outfit. I bought it brand-new at an ebay auction. I love the colouring, the zippers and the light, smooth leather. I already wore that jacket in November as part of a jeans look (here).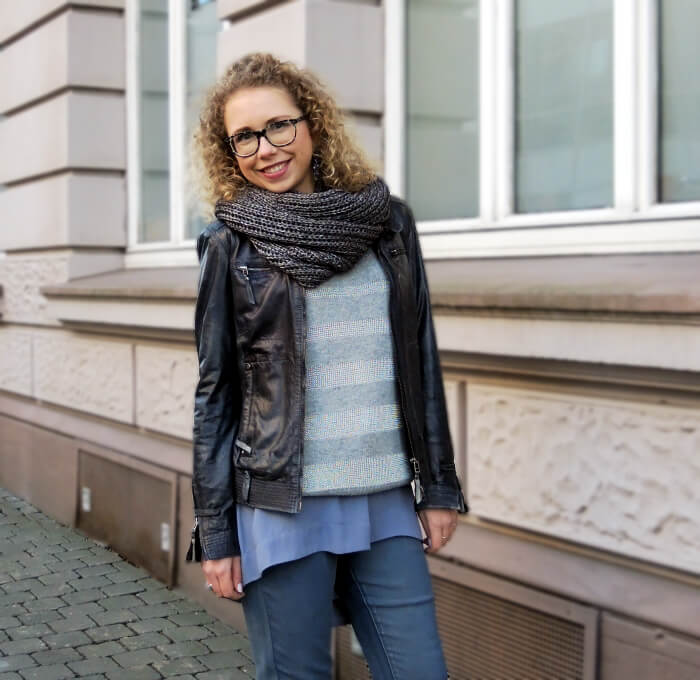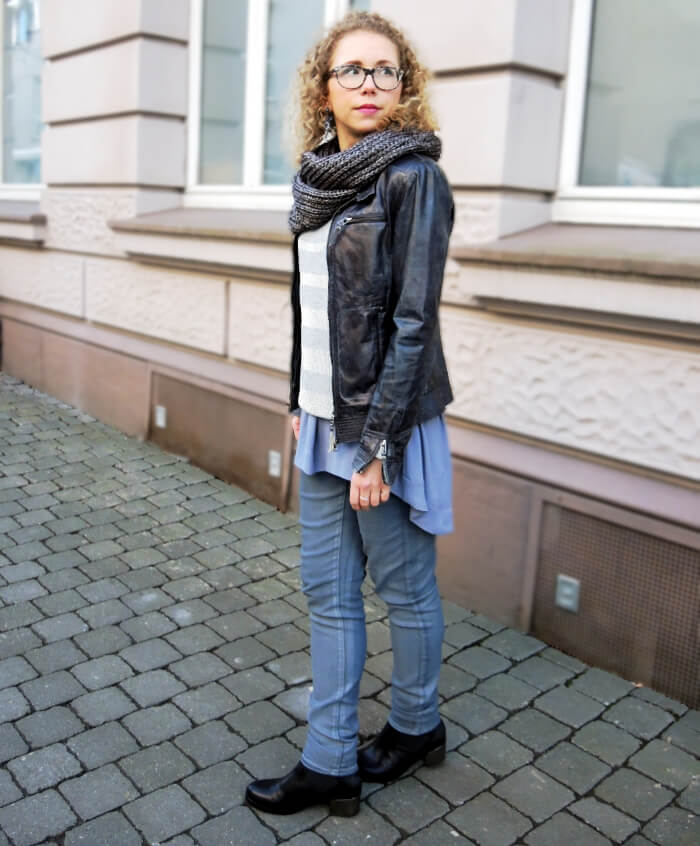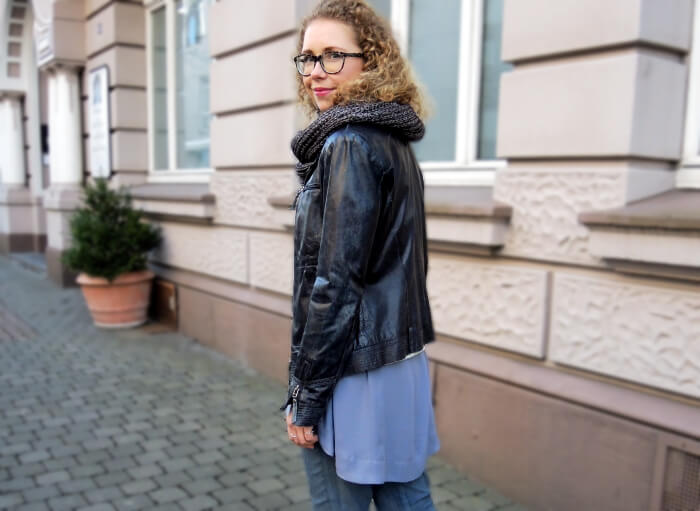 Have a great day everyone – it's already midweek! ;-)