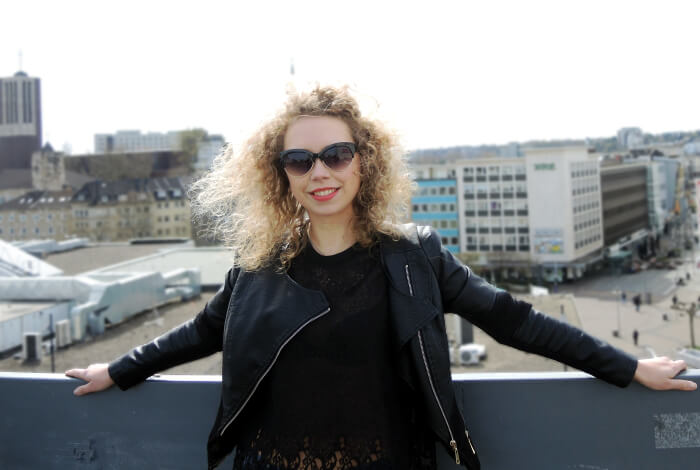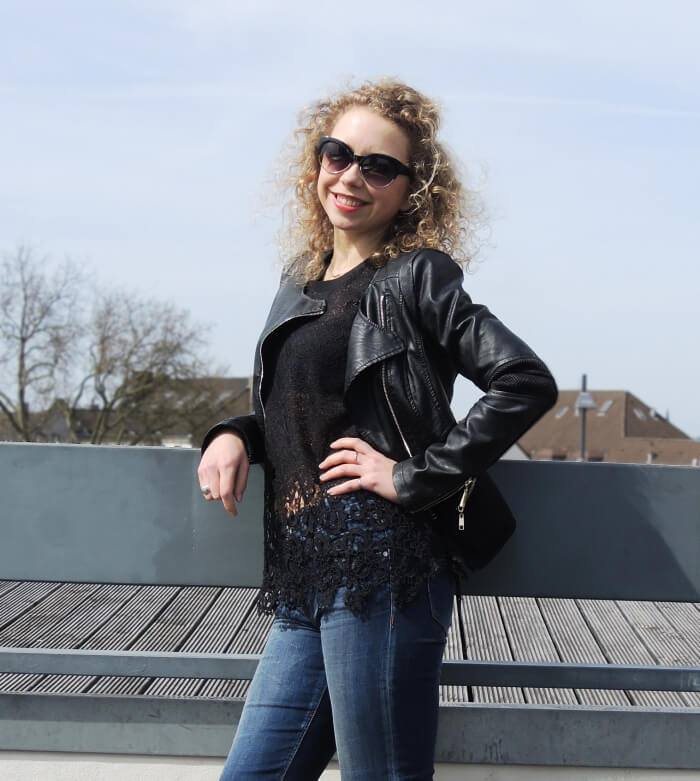 Shop my look


Weiter geht's mit einem Look, der schon etwas länger auf meinem Rechner schlummert (ihr erkennts wieder an den kargen Bäumen) und den ich fast vergessen hätte… Zum Glück nur fast, denn ich mag ihn wirklich sehr. Ich habe mein zartes Spitzenshirt (hier habt ihr es schon mal gesehen) diesmal rockig mit Lederjacke und meinen Open-Toe-Booties kombiniert.
Ebenfalls mit dabei sind meine bequeme Capri-Jeans von H&M sowie Sunnies aus der aktuellen Forever21-Kollektion.
Kennt ihr das, das ein Outfit euer Autreten verändert? Mit diesem Look und auf dem sonntäglich menschenleeren Parkdeck habe ich mich unglaublich stark und frei gefühlt. Selbst der Wind konnte mir nix anhaben, auch wenn er noch so stark durch meine Haare geweht ist. :-)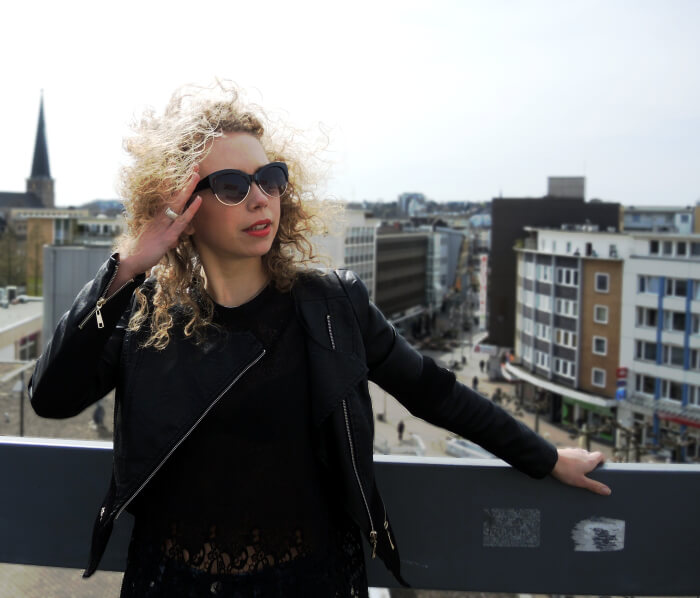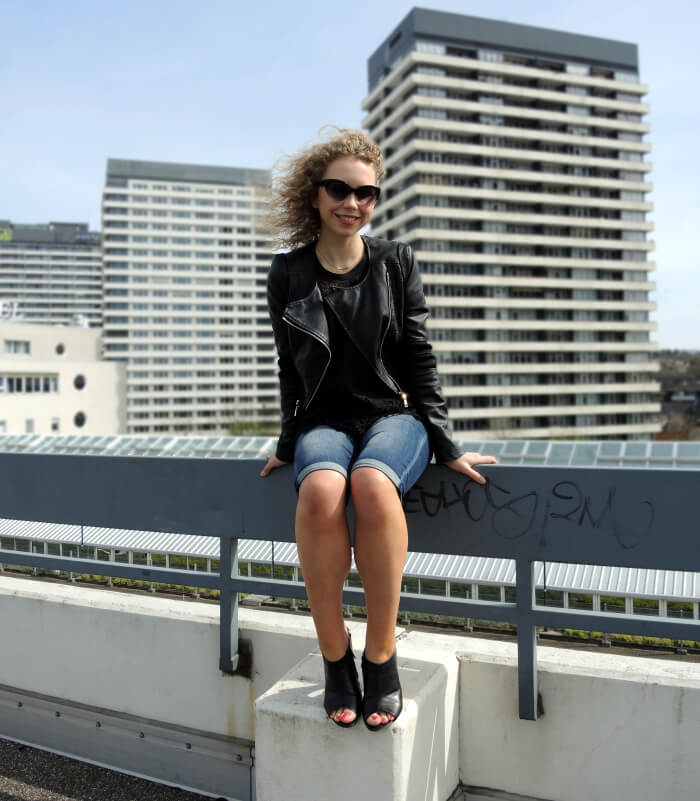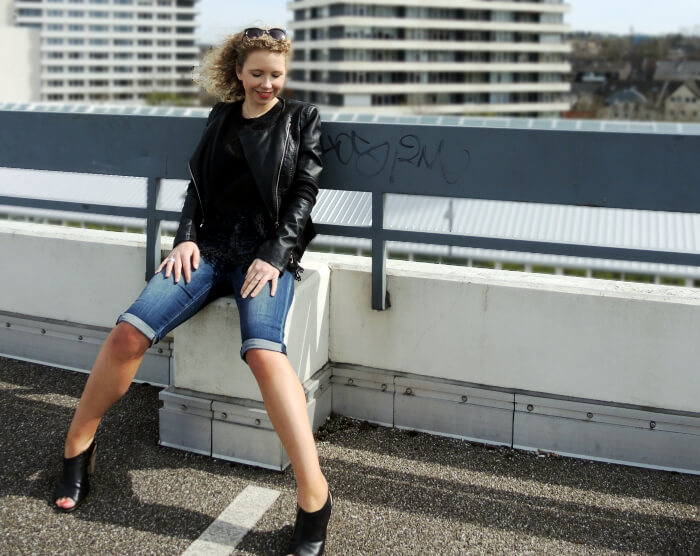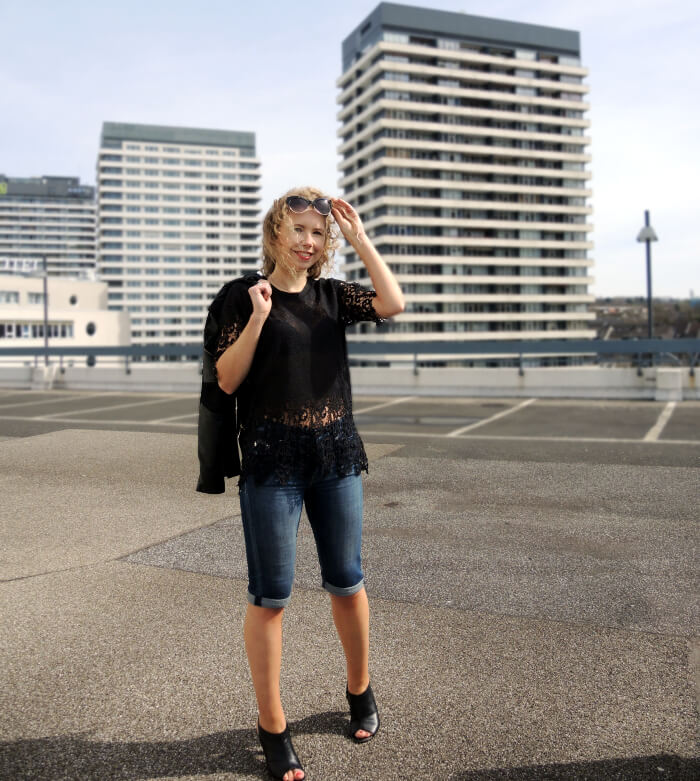 ---
On to another look which was waiting on my server since a few weeks (you'll recognize it by the barren trees). I matched up my tenuous lace shirt (I've shown it here already) with my rocking leather jacket and open toe booties.
Also involved are my comfy jeans shorts from H&M as well as my sunnies from the latest Forever21 collection.
Do you know the feeling when an outfit is going to chance your bearing? I felt so strong and free wearing this look. Even the strong wind wasn't able to harm me that day on the empty parking level. :-)