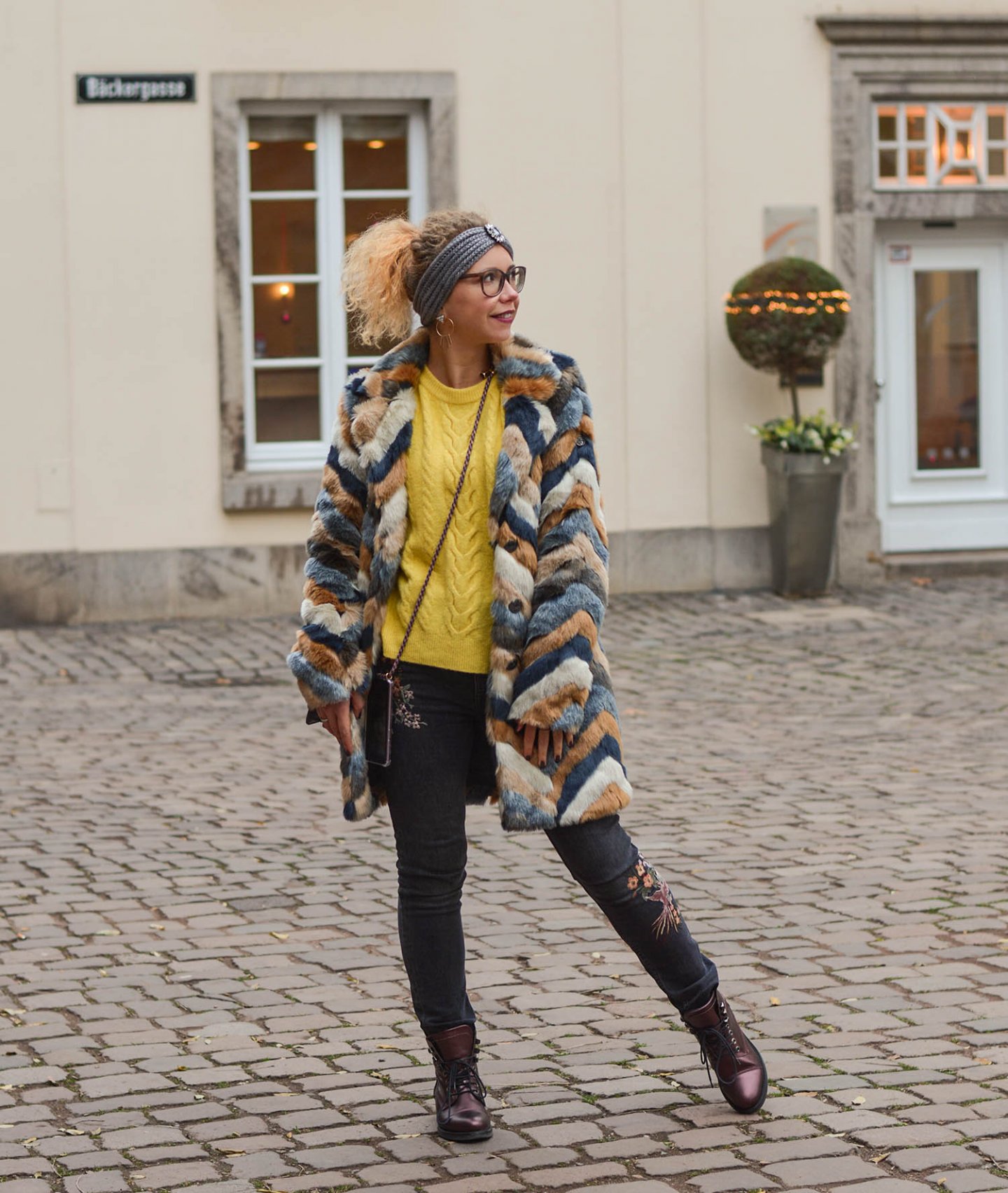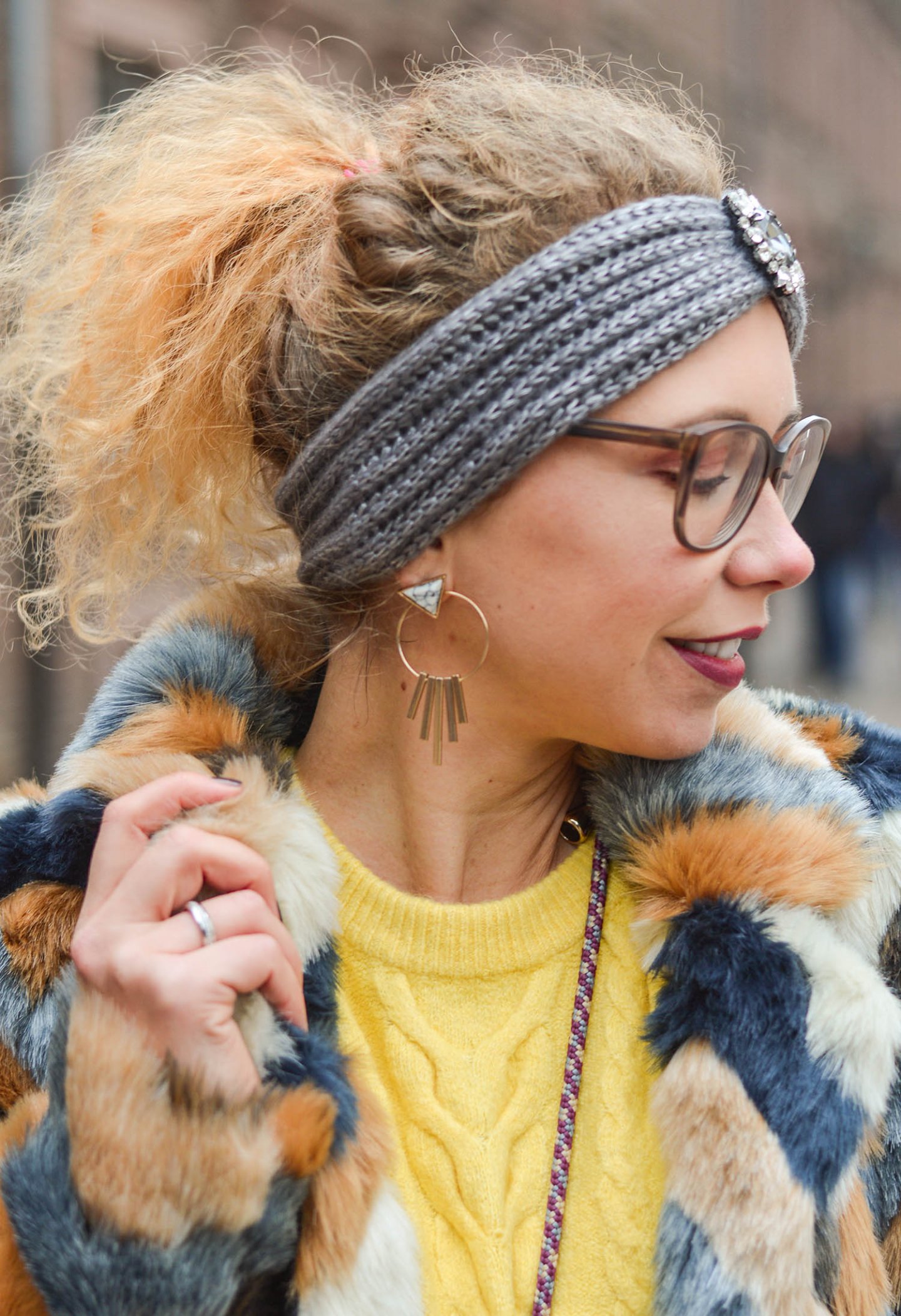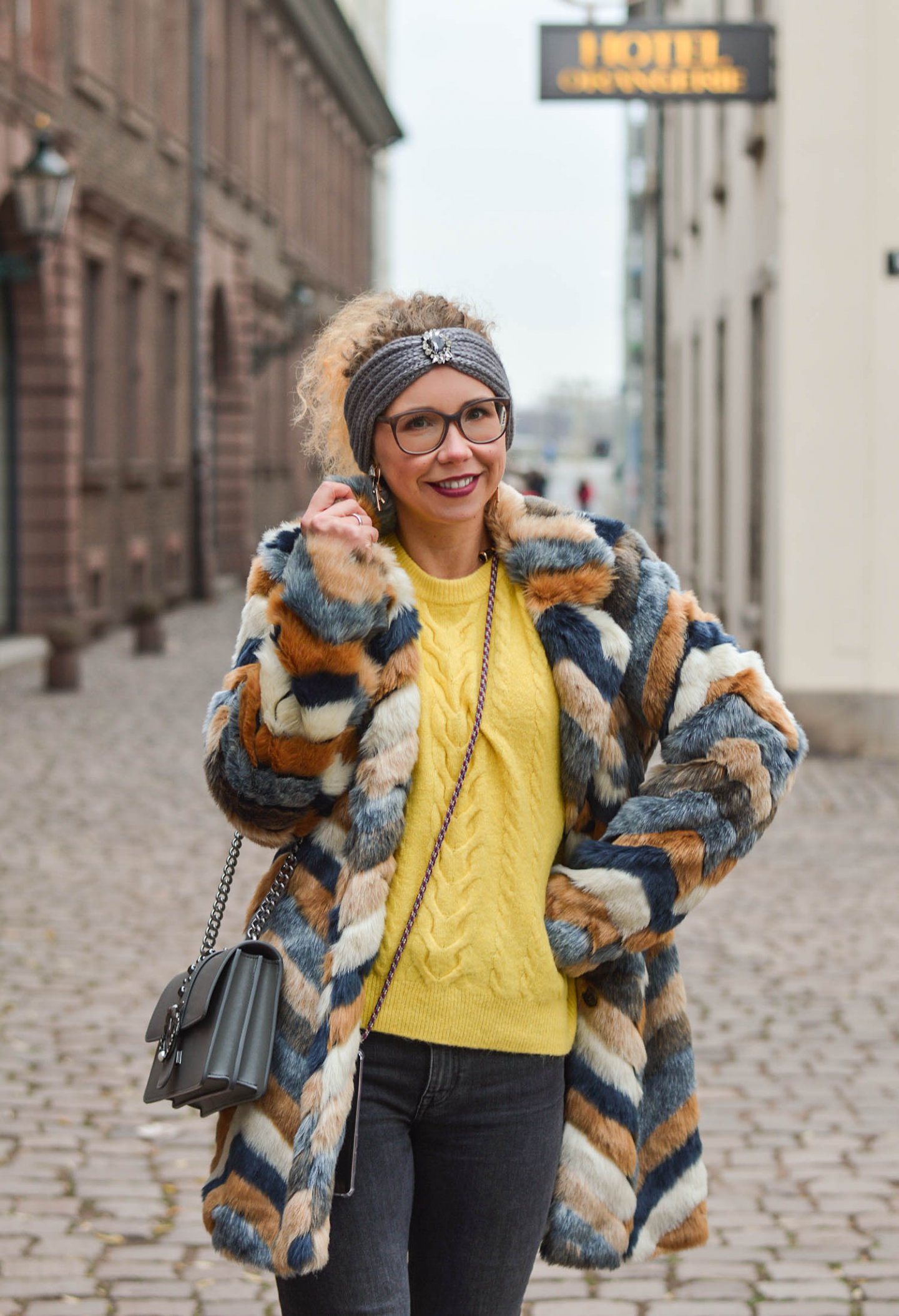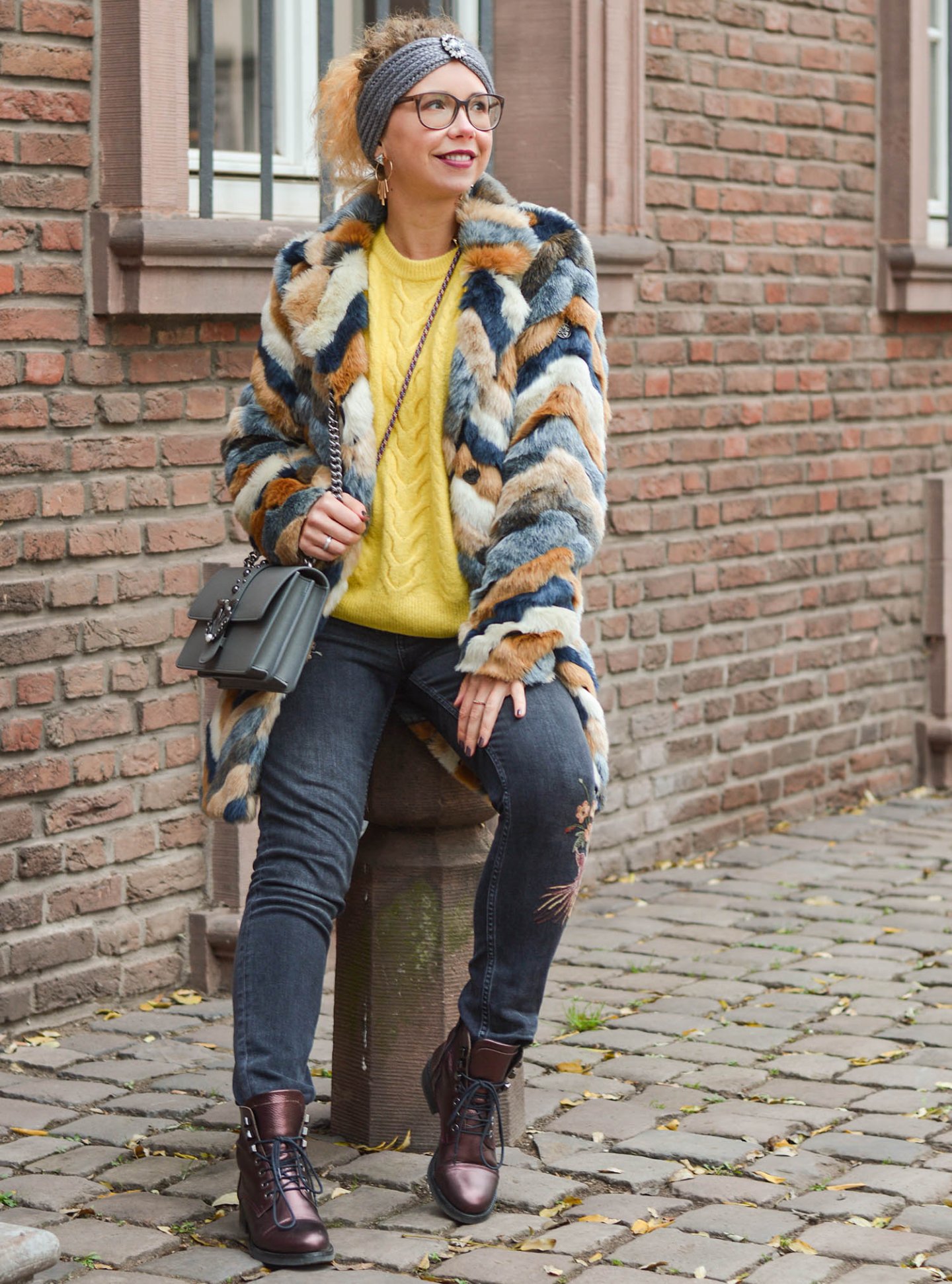 Endlich ist es soweit, mein allererster Post in 2019! Leider später als geplant, aber ich brauchte einfach Zeit für mich, Zeit, mich zu erholen. Mehr dazu weiter unten. Jetzt erst einmal zu meinem Kuscheloutfit!
Kuscheloutfit mit Stirnband und Strick
Den Winterlook haben wir zwei Wochen vor Weihnachten in Düsseldorf geshootet, als wir den Weihnachtsmarkt besucht haben und ein bisschen Bummeln waren.

Auf dem Weg zur Shootinglocation musste ich auch einer kleinen Boutique – Casa Pari – einen Besuch abstatten. Hier finde ich fast immer etwas. So auch diesmal! Neben einem super schönen Statement-Pullover, den ich euch auch bald zeige, habe ich mir dieses Stirnband mit Strass-Applikation gekauft. Eine gute Wahl, denn der Wind wütete an dem Tag ordentlich bei winterlichen Temperaturen. So habe ich es direkt anbehalten – passte zum Glück auch prima zum Outfit! ;-)
Die Kombi ist ganz Grau-Braun-Gelb-Tönen gehalten. Den gelben Zopfpullover von H&M hatte ich auch gerade erst online bestellt. Ein Wagnis, denn bisher habe ich um Gelb immer einen großen Bogen gemacht. Diesen Winter habe ich mich aber in die sommerliche Farbe verliebt und finde, sie steht mir trotz blonder Haare recht gut. Was meint ihr?
Warum poste ich erst jetzt?
Der erste Post in diesem Jahr am 9. Januar? Ja, dafür gibt es einen Grund und es ist wieder einmal meine Gesundheit… Nachdem ich seit Heiligabend schon starke Halsschmerzen hatte, folgte pünktlich zu Silvester ein Magen-Darm-Infekt. Zum Glück musste ich mich nicht übergeben, aber der Rest hat schon gereicht. Am schlimmsten waren die üblen Bauchkrämpfe bei Tag und vor allem bei Nacht. Bis heute ist es noch nicht vollständig wieder gut, aber ich bin fast wieder hergestellt!

Ich hoffe, ihr seid alle gesund ins neue Jahr gerutscht und wünsche euch natürlich noch ein fantastisches Jahr 2019. :-)
Coat: MyMo
Sweater, Jeans: H&M
Boots: Manfield
Bag: Pinko
Shop my Look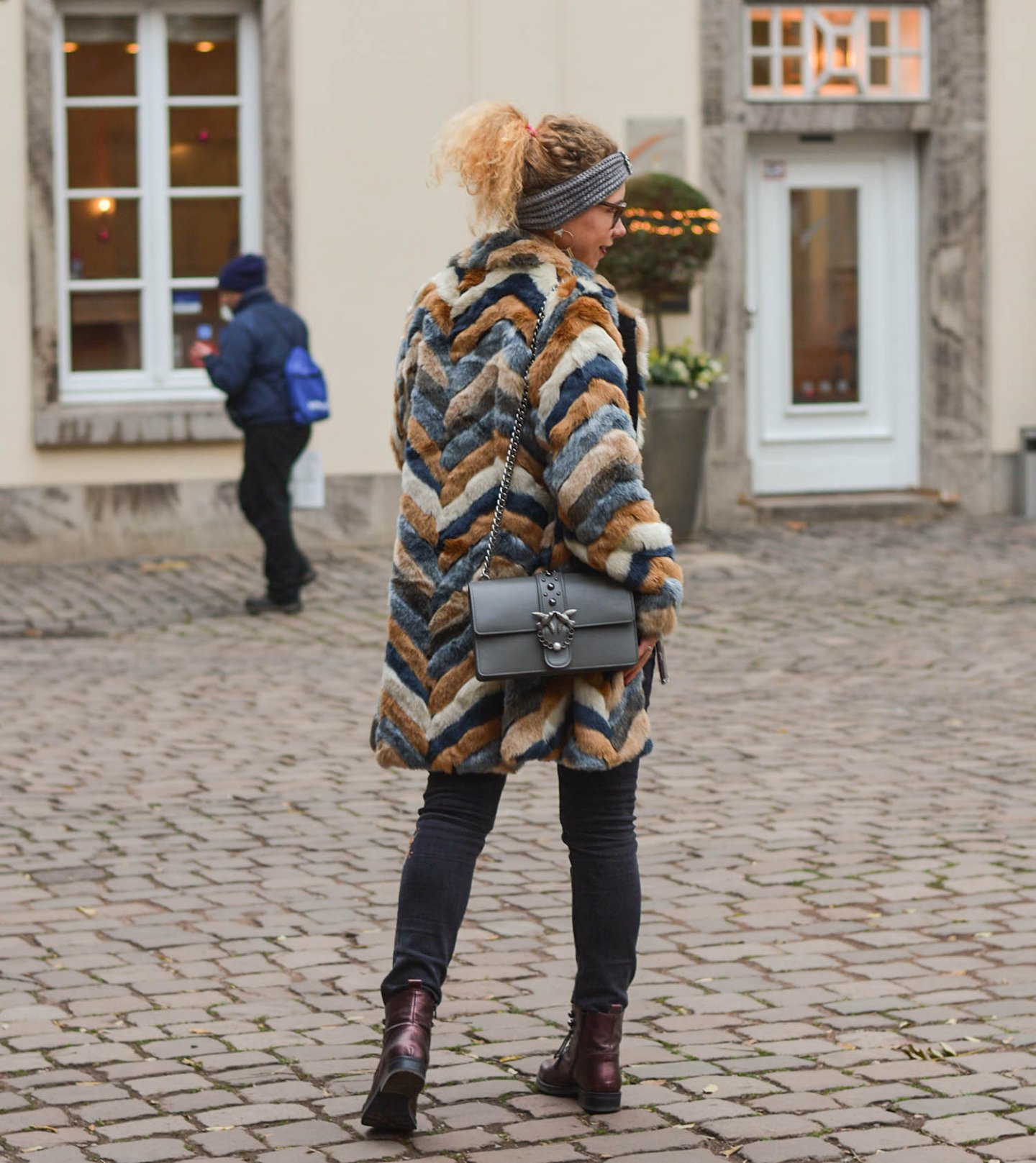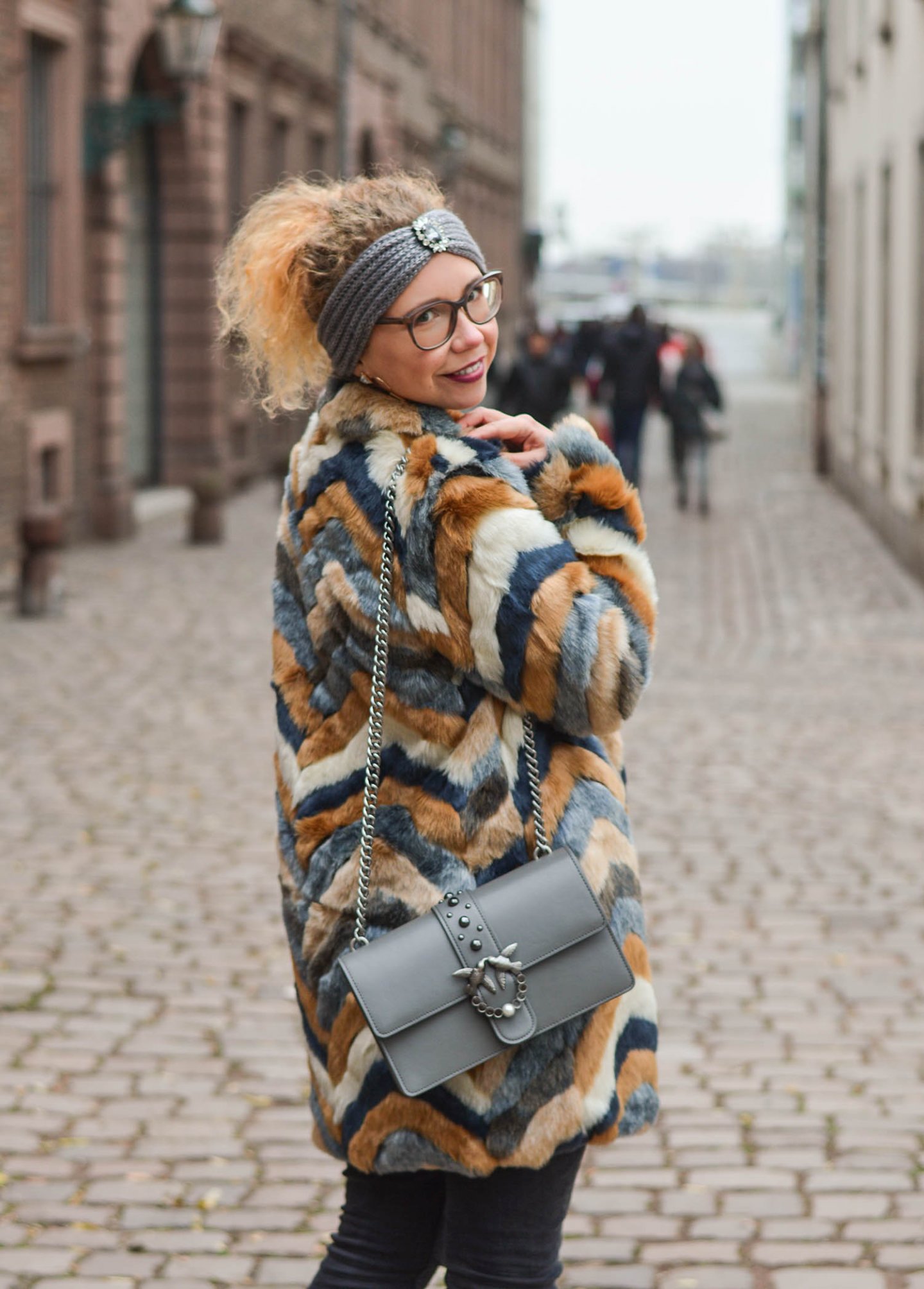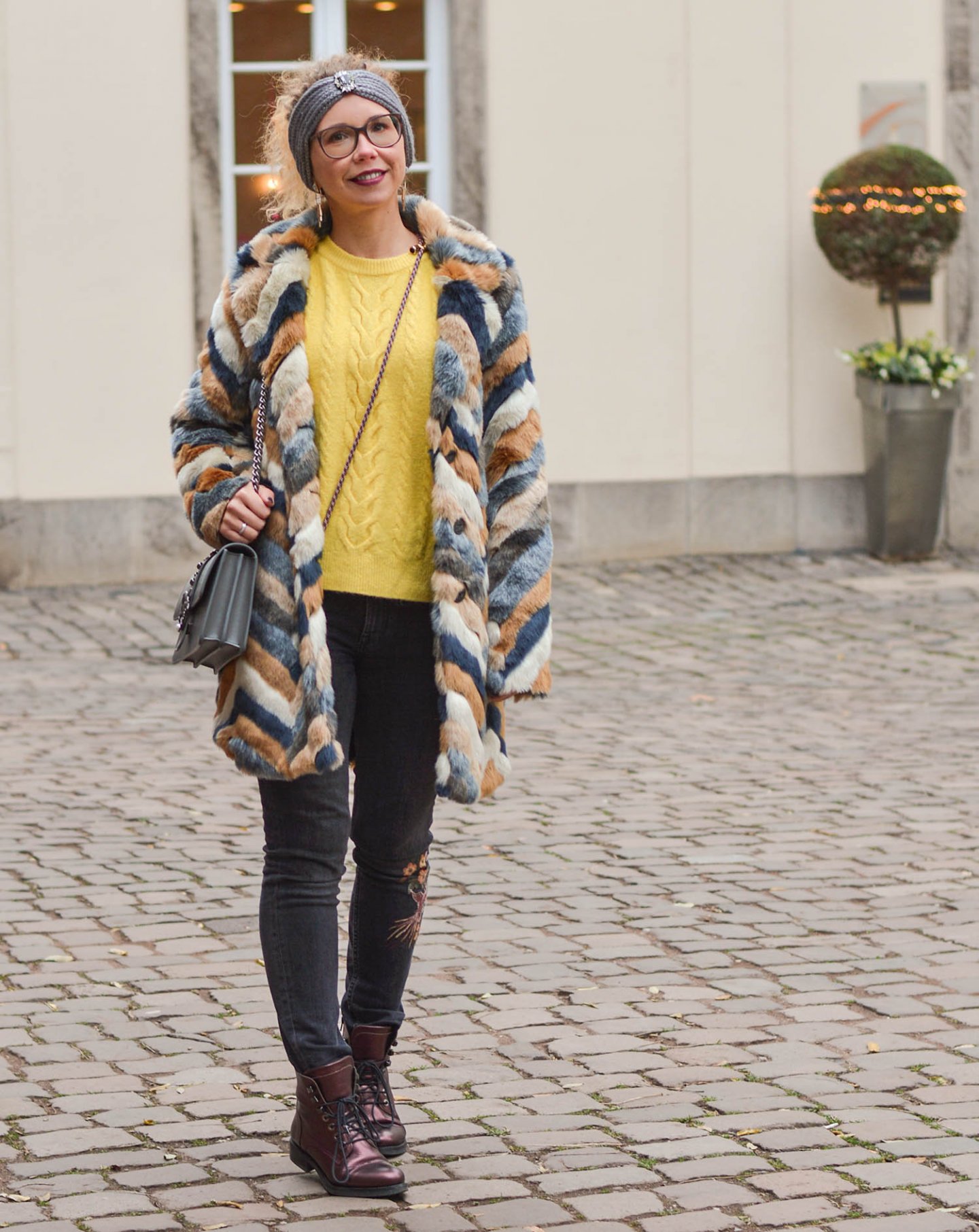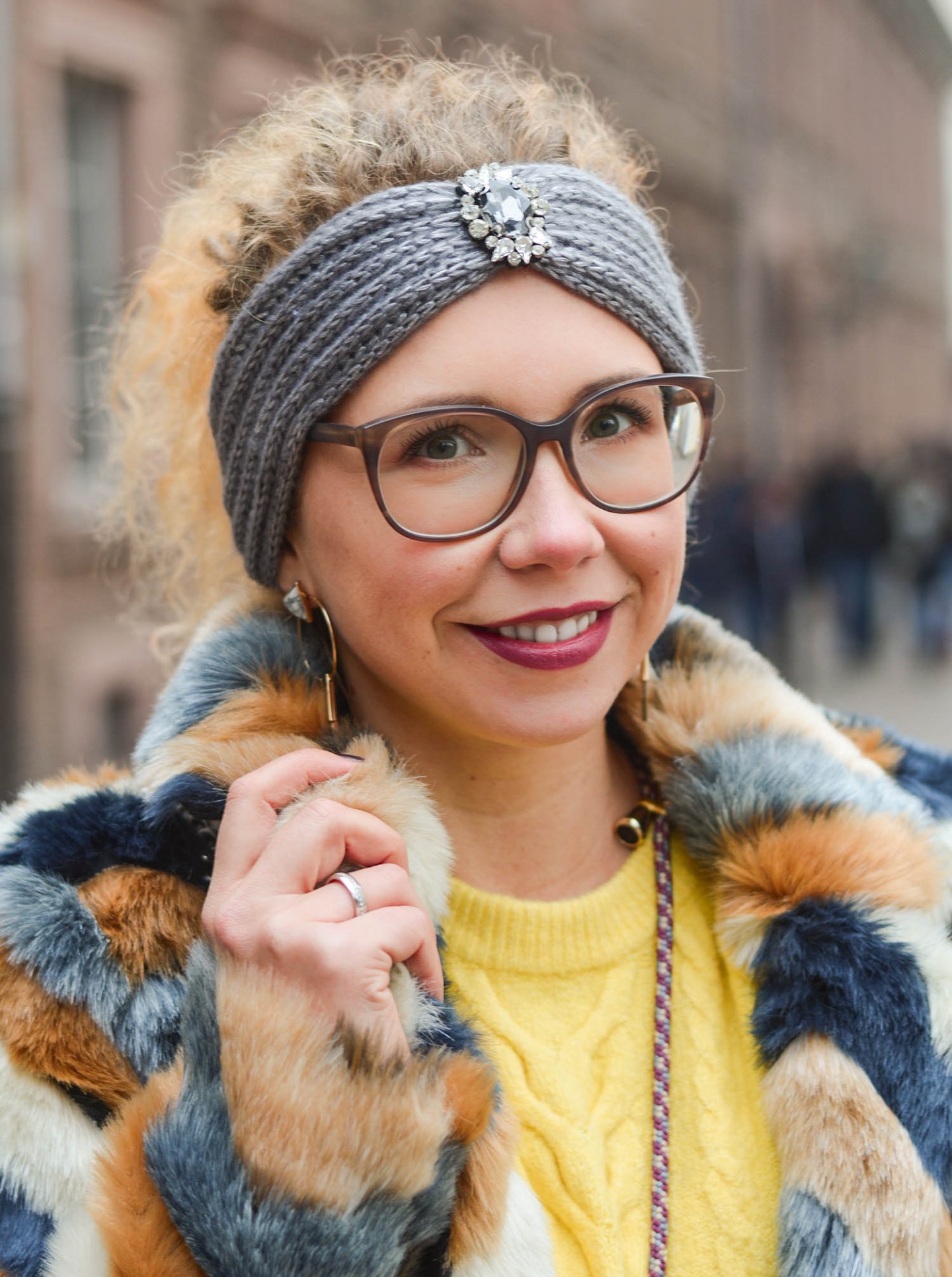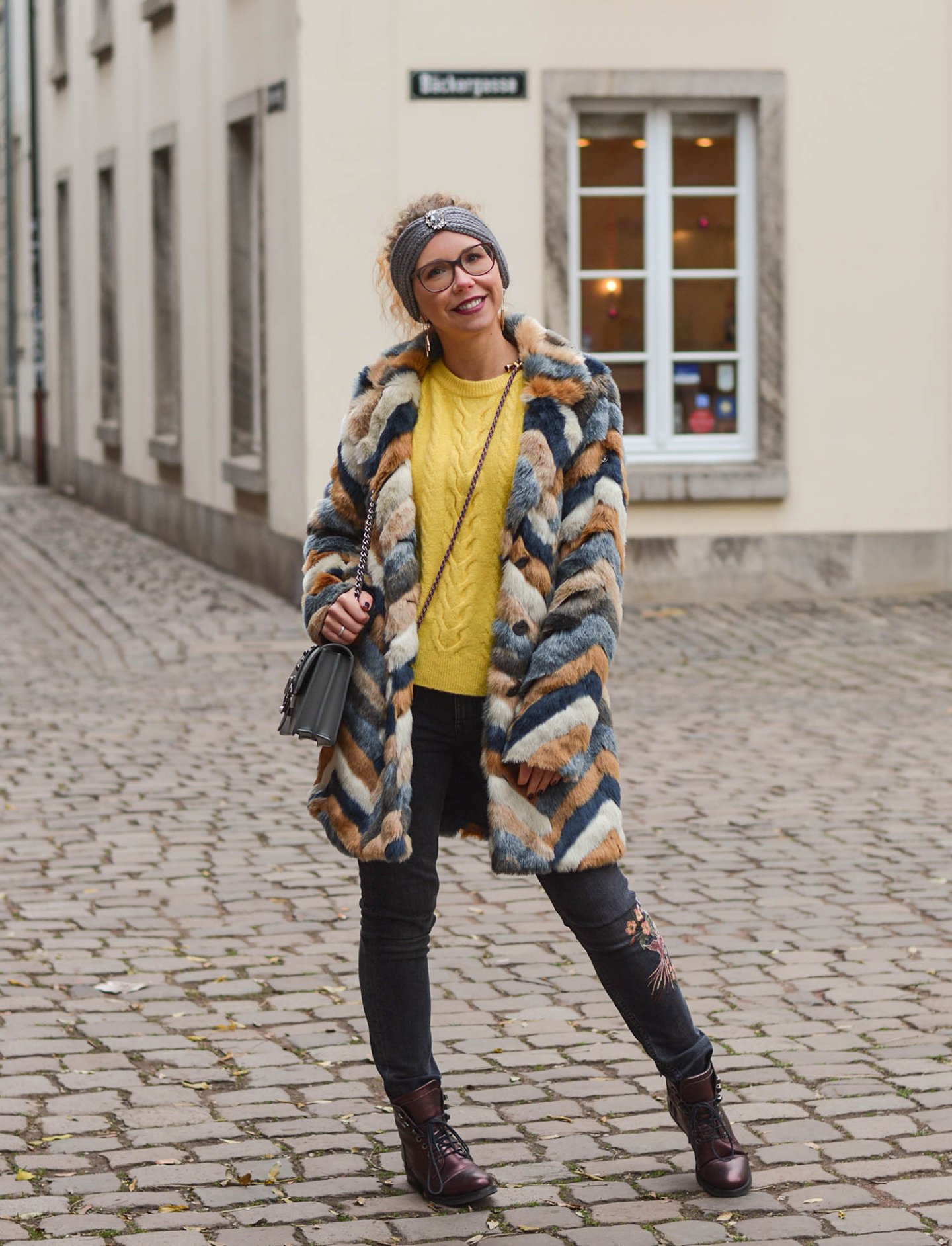 Finally it's time, my very first post in 2019! Unfortunately later than planned, but I just needed time for me, time to recover. More about this below. Now to my cuddly outfit!
Cuddly outfit with headband and knitwear
We shot the winter look two weeks before Christmas in Düsseldorf when we visited the Christmas market and went for a stroll.

On the way to the shooting location I also had to visit a small boutique – Casa Pari. Here I almost always find something. So also this time! Besides a super nice statement sweater, which I will show you soon, I bought this headband with rhinestone application. A good choice, because the wind was raging that day at wintry temperatures. So I kept it on right away – luckily it went well with my outfit! ;-)

The combo is all grey-brown-yellow tones. I had just ordered the yellow sweater from H&M online. A risk, because so far I have always made a big bow about yellow. But this winter I fell in love with the summery color and think it suits me quite well despite my blond hair. What do you think?
Why am I only posting now?
The first post this year on January 9th? Yes, there is a reason for that and it is once again my health… After I had a severe sore throat since Christmas Eve, a gastrointestinal infection followed punctually on New Year's Eve. Fortunately I did not vomit, but the rest was enough. The worst were the stomach cramps during the day and especially at night. To this day it's not fully recovered yet, but I'm almost restored!

I hope you all started the new year healthy and wish you a fantastic year 2019 :-)