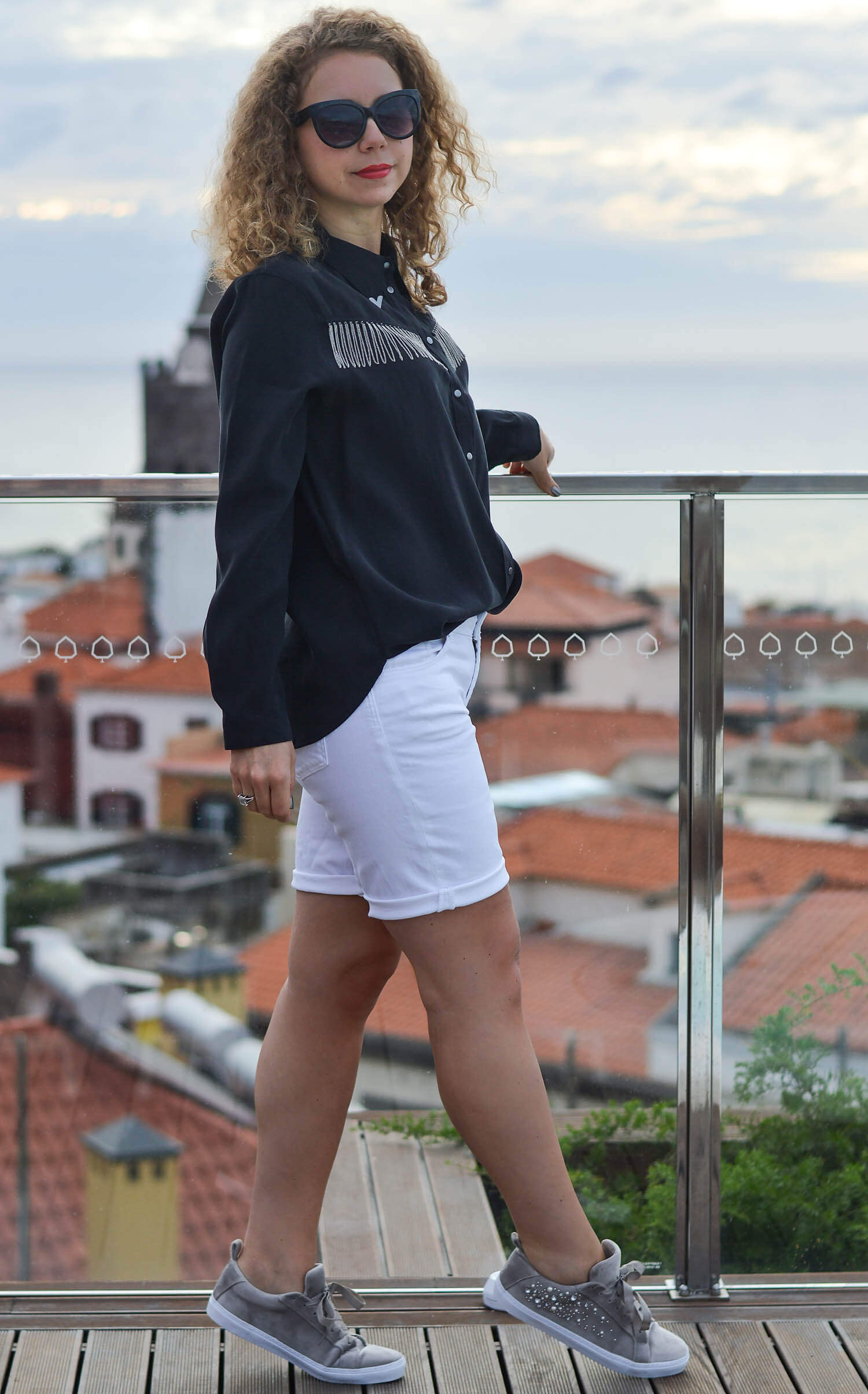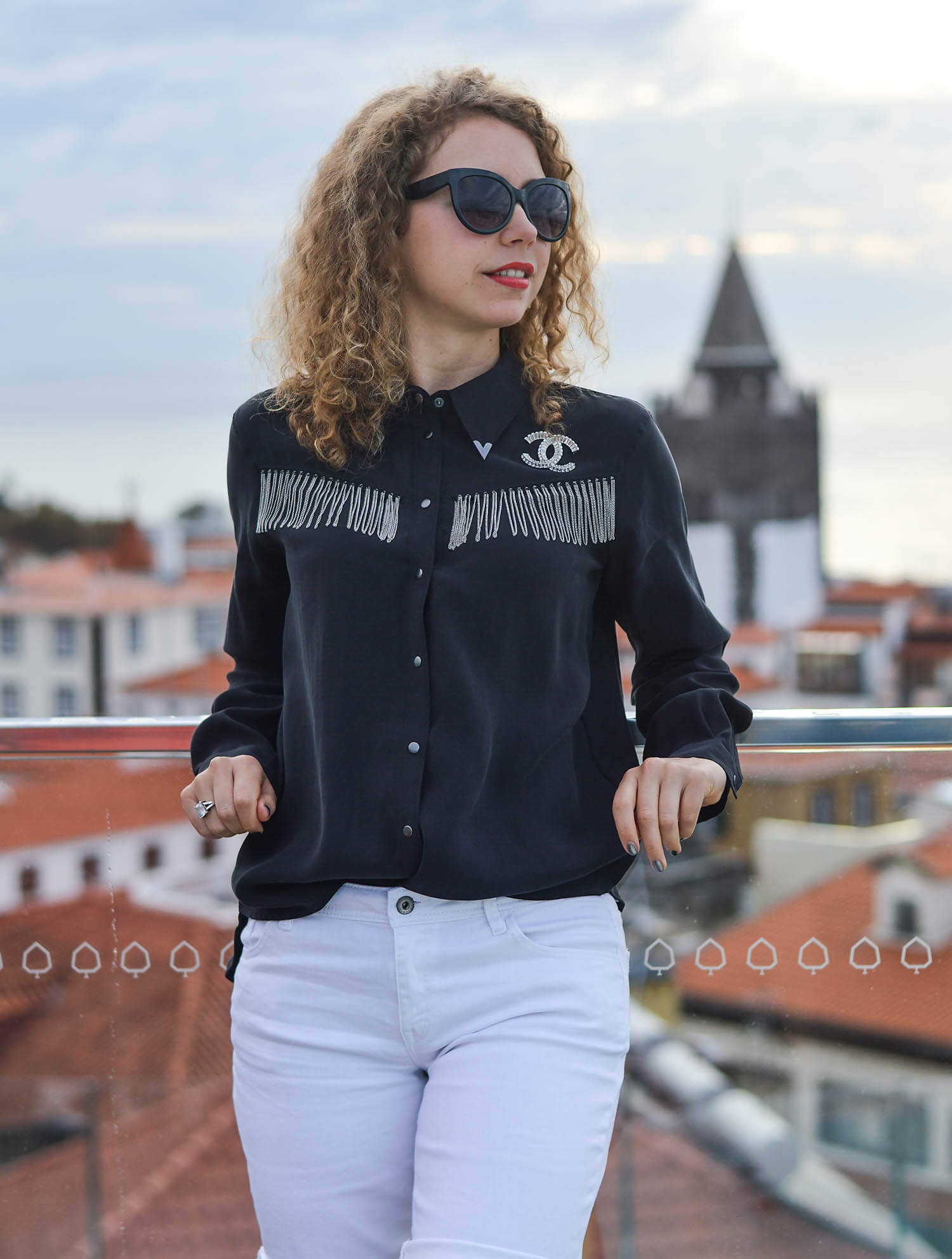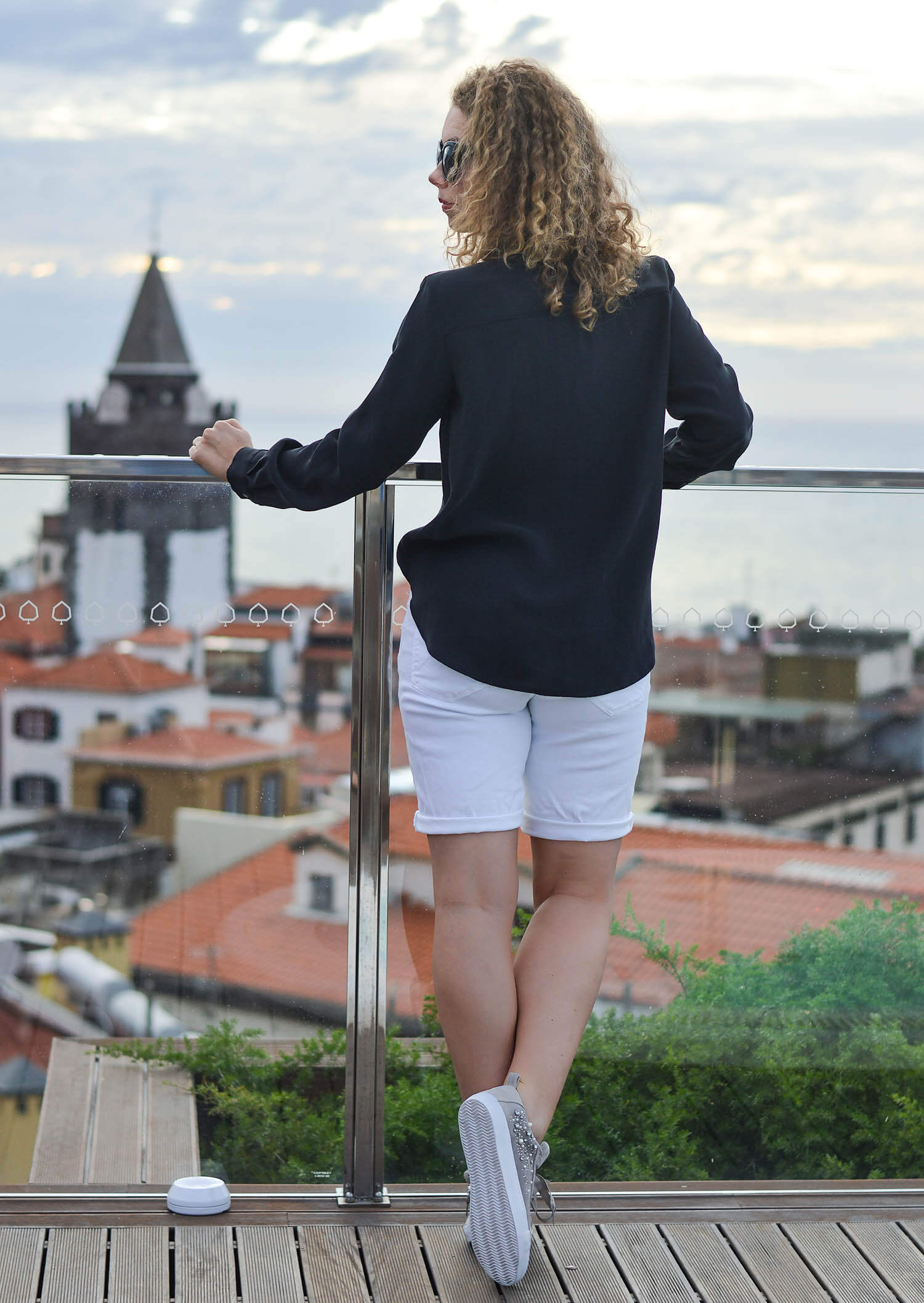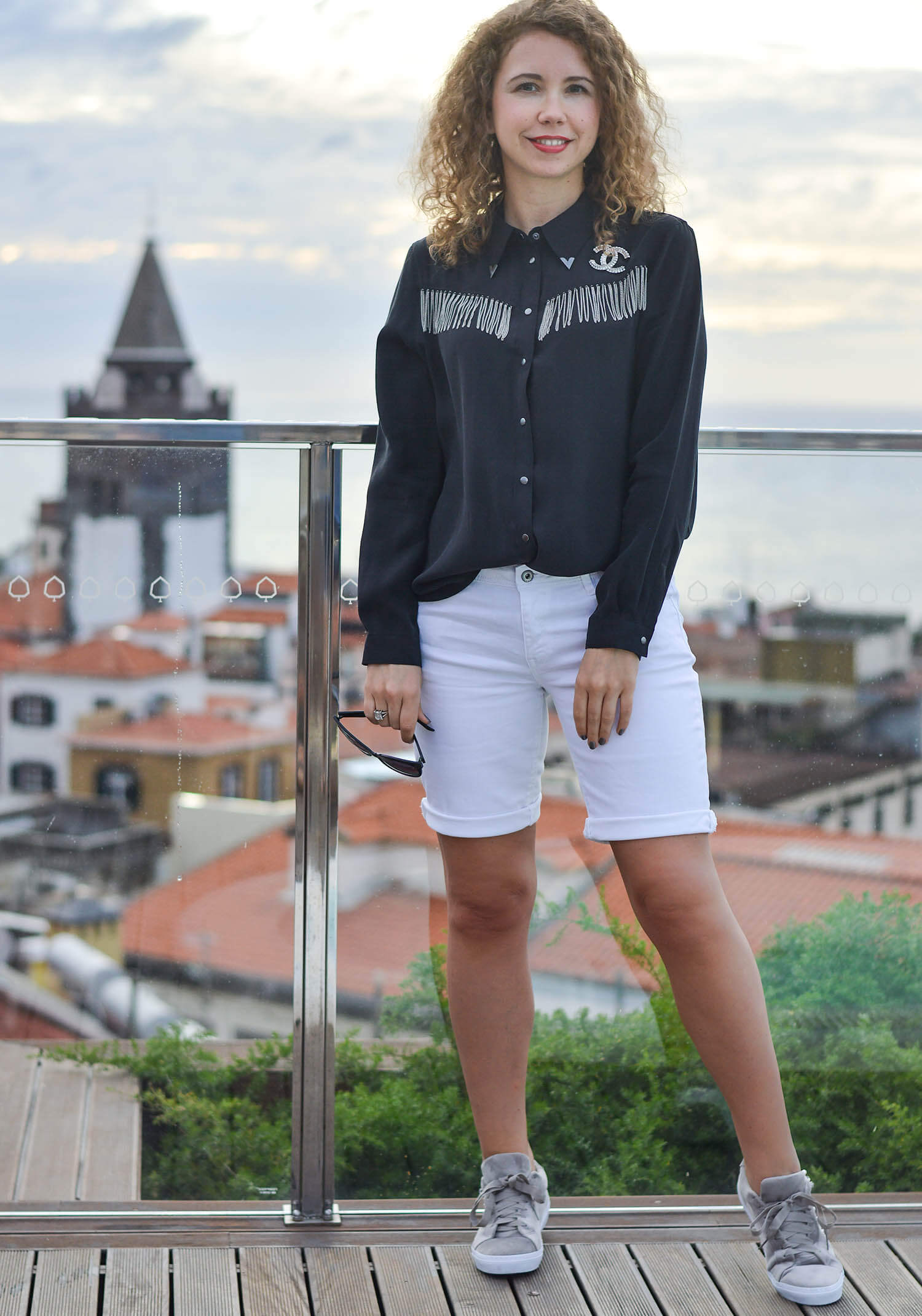 Bevor es am Sonntag weihnachtlich-festlich hier wird, gibt es heute erst einmal das nächste Outfit aus dem Urlaub für euch; mit gleich zwei Neuzugängen…
Westernbluse und Samt Sneaker
In Funchal auf Madeira gibt es nämlich gleich mehrere Zara-Filialen – eine direkt in der Altstadt, weitere in Shopping-Centern. Da Zara in Spanien und Portugal per se schon bei den meisten Teilen günstiger ist, war klar, dass ich hier unbedingt etwas shoppen muss. Hinzu kam dann noch der Black Friday, der mir dieses Jahr in den sozialen Medien ehrlich gesagt schon ziemlich auf die Nerven ging… Jedenfalls machte der Black Friday auch vor Madeira nicht Halt, und so gab es auch bei Zara nochmal zusätzlich 20 Prozent auf alles.
Geshoppt habe ich unter anderem diese schöne anthrazitfarbene Bluse im Westernstil. Ich liebe den weichen und vor allem knitterfreien Stoff sowie die kleinen Western-Details. Ebenfalls neu sind die grauen Samt Sneaker mit breiten Schnürsenkeln und süßer Perlenstickerei an den Seiten. Super bequem und dennoch sehr hübsch! Dazu trage ich schlichte weiße Jeansshorts von Esprit und eine dunkle Sonnenbrille.
Wie gefällt euch das neue Urlaubsoutfit? Und habt ihr eigentlich schon Weihnachtsferien? Ich muss heute und morgen nochmal und zwischen den Tagen bin ich dieses Jahr auch dran; aber am 27. habe ich noch frei. :-)
Blouse, Sneakers: Zara
Bermudas: Esprit
Brooch: Chanel
Sunnies: Accessorize
Shop my Look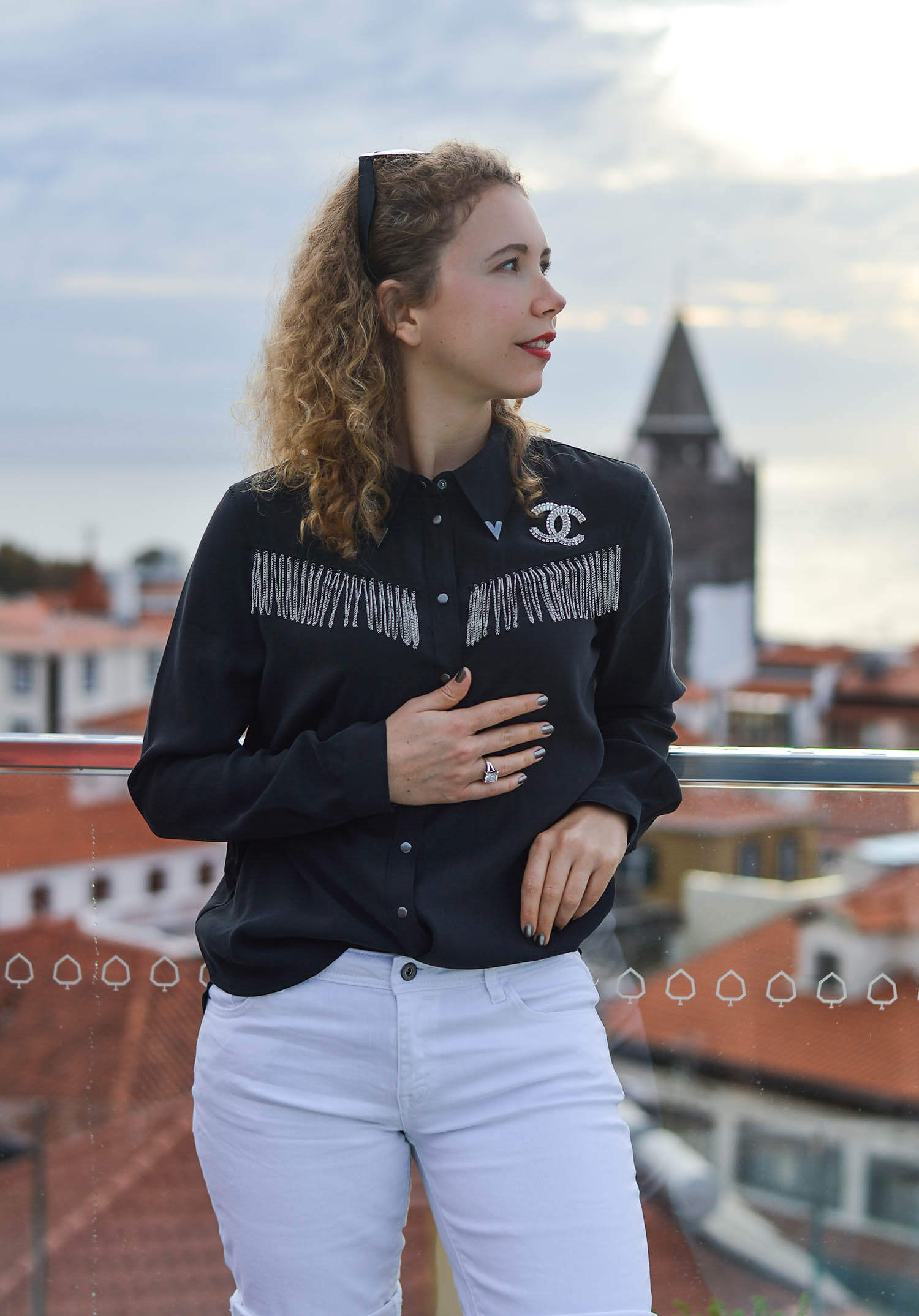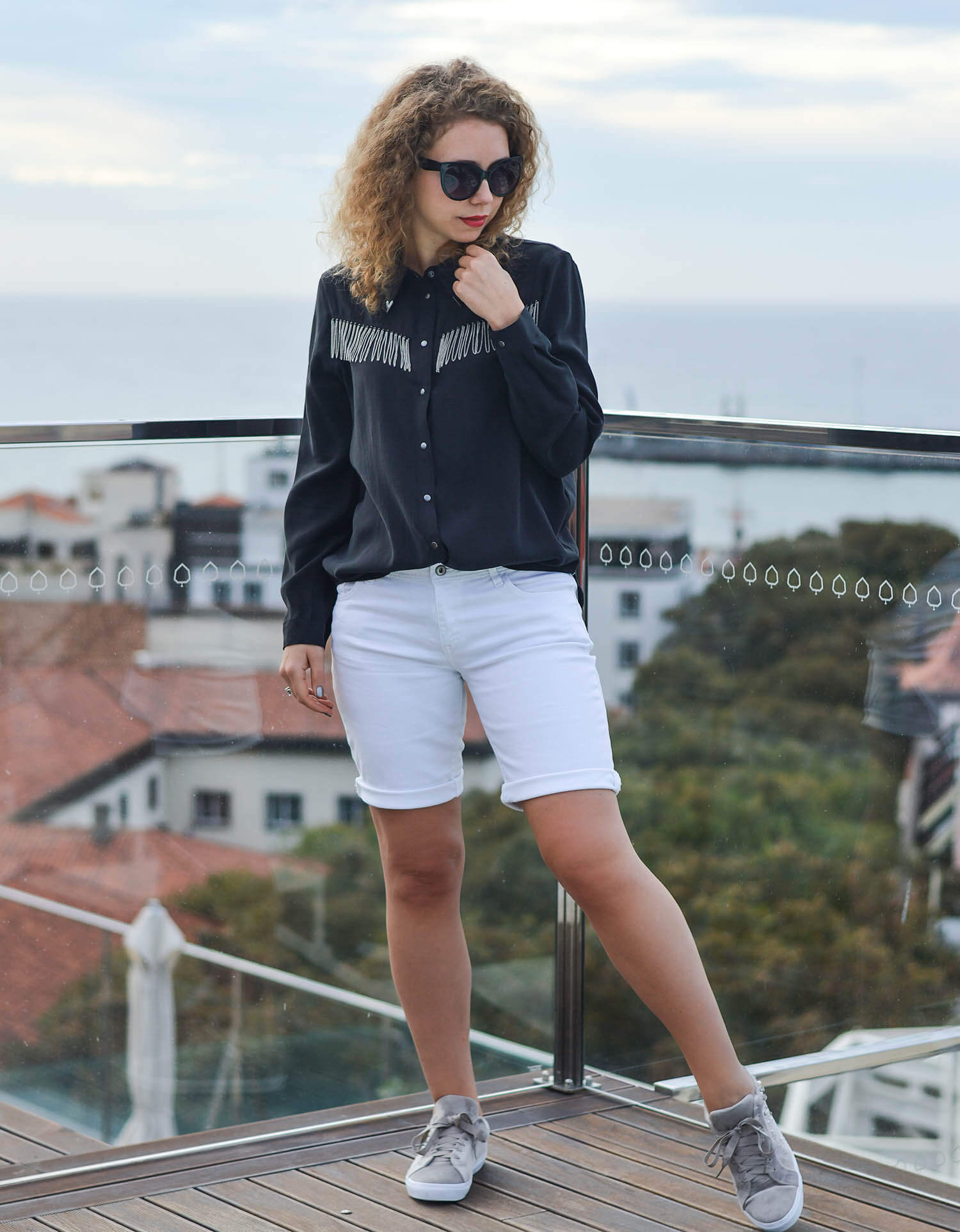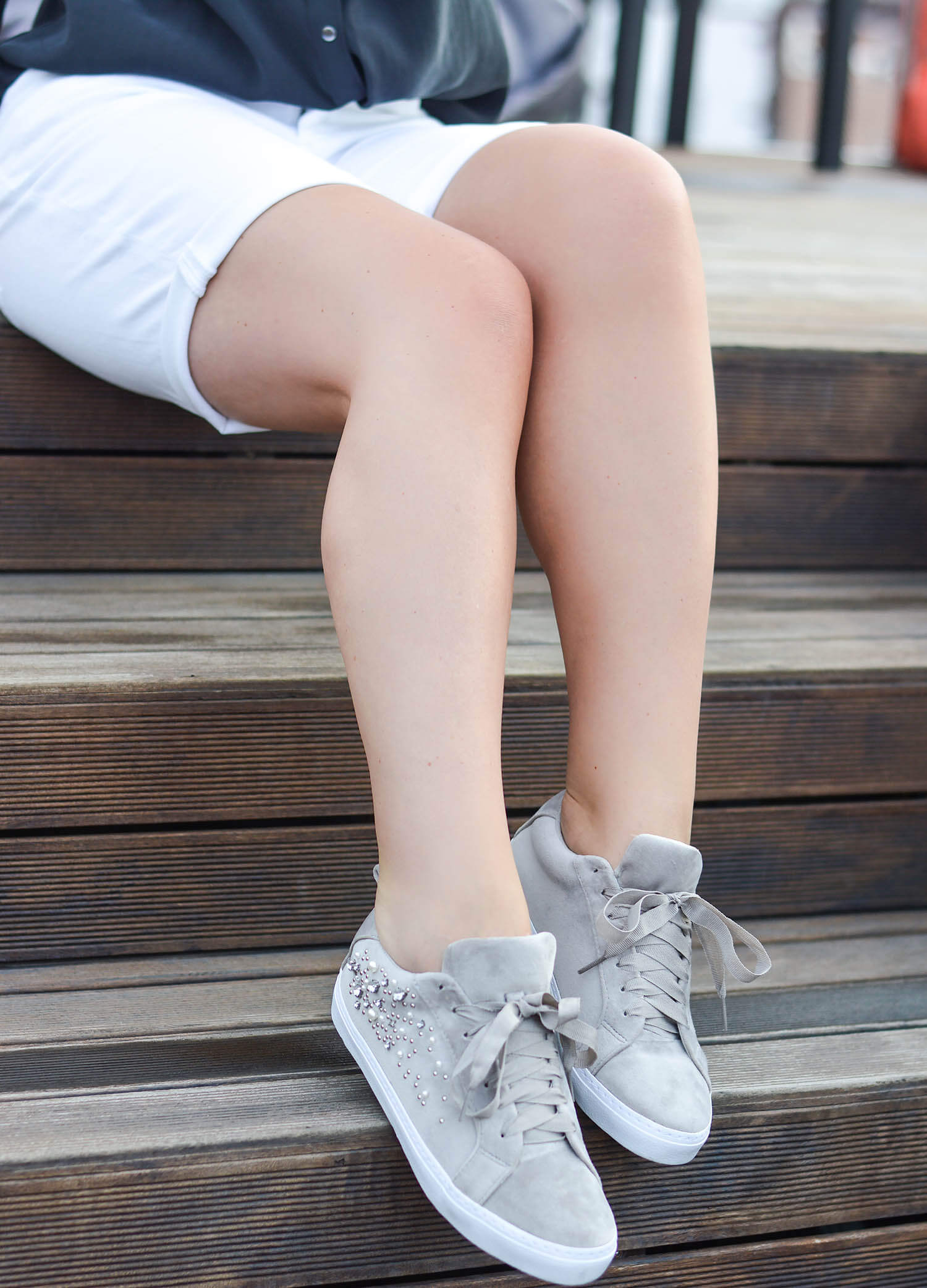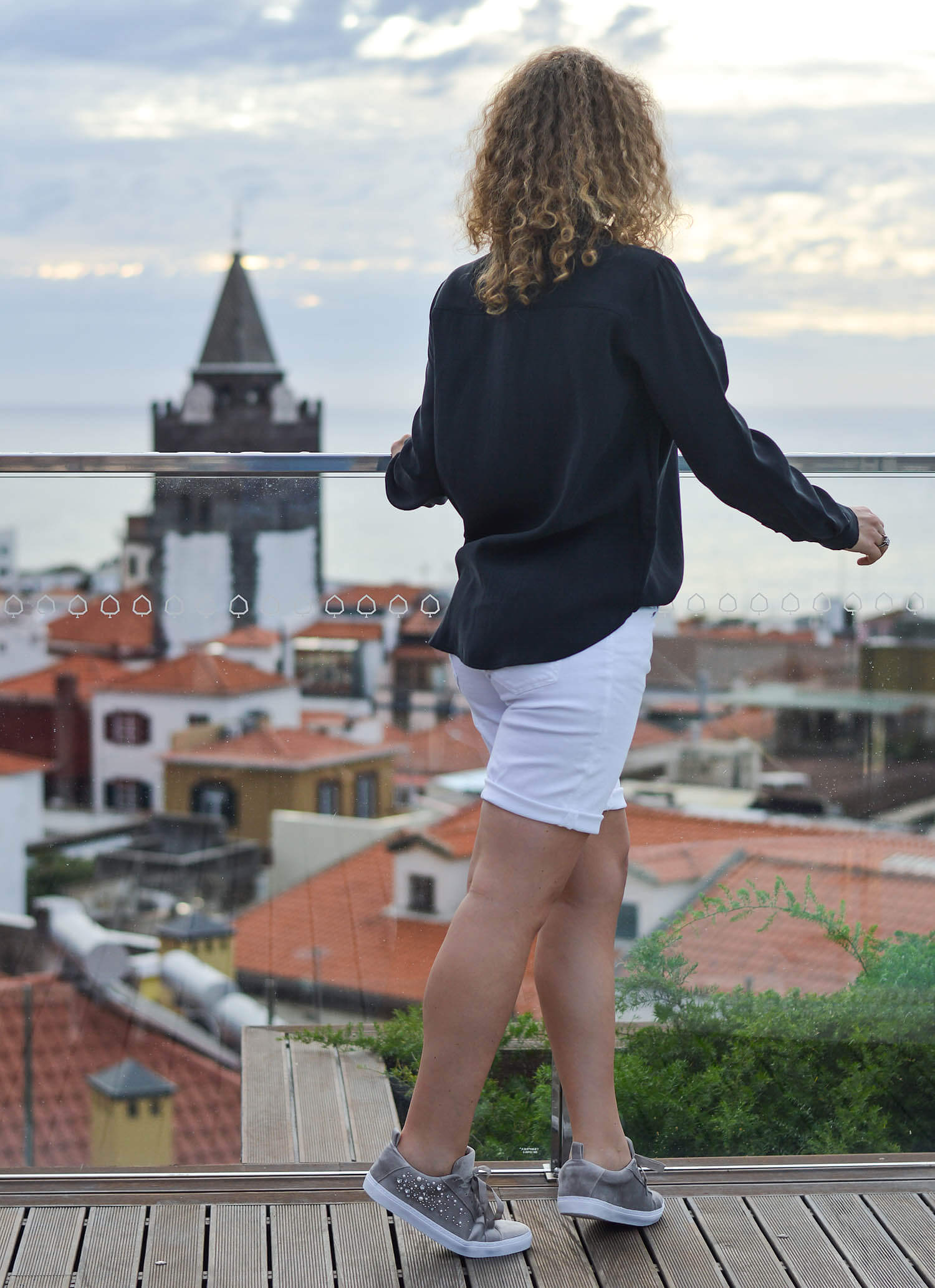 ---
Before it's getting christmassy-festive here, it is time for another outfit from my holiday; with two new pieces…
Western blouse and velvet sneakers
In Funchal on Madeira you have about three Zara stores – in the old town and in shopping centers. Due to the fact that Zara is a bit cheaper in Spain and Portugal than in Germany, it was clear, that I have to shop something. Furthermore it was Black Friday even on Madeira and that meant 20 percent extra discount on every item.
I shopped this beautiful blouse in western style among others. I love the soft and crease-resistant fabric. New as well are these grey velvet sneakers with wide shoelaces and cute pearl embroidery on the sides. Very comfy and pretty. I'm wearing it with basic white jeans shorts and dark sunnies.
How do you like the new holiday outfit? Do you already have Christmas holidays? I still have to work today and tomorrow.