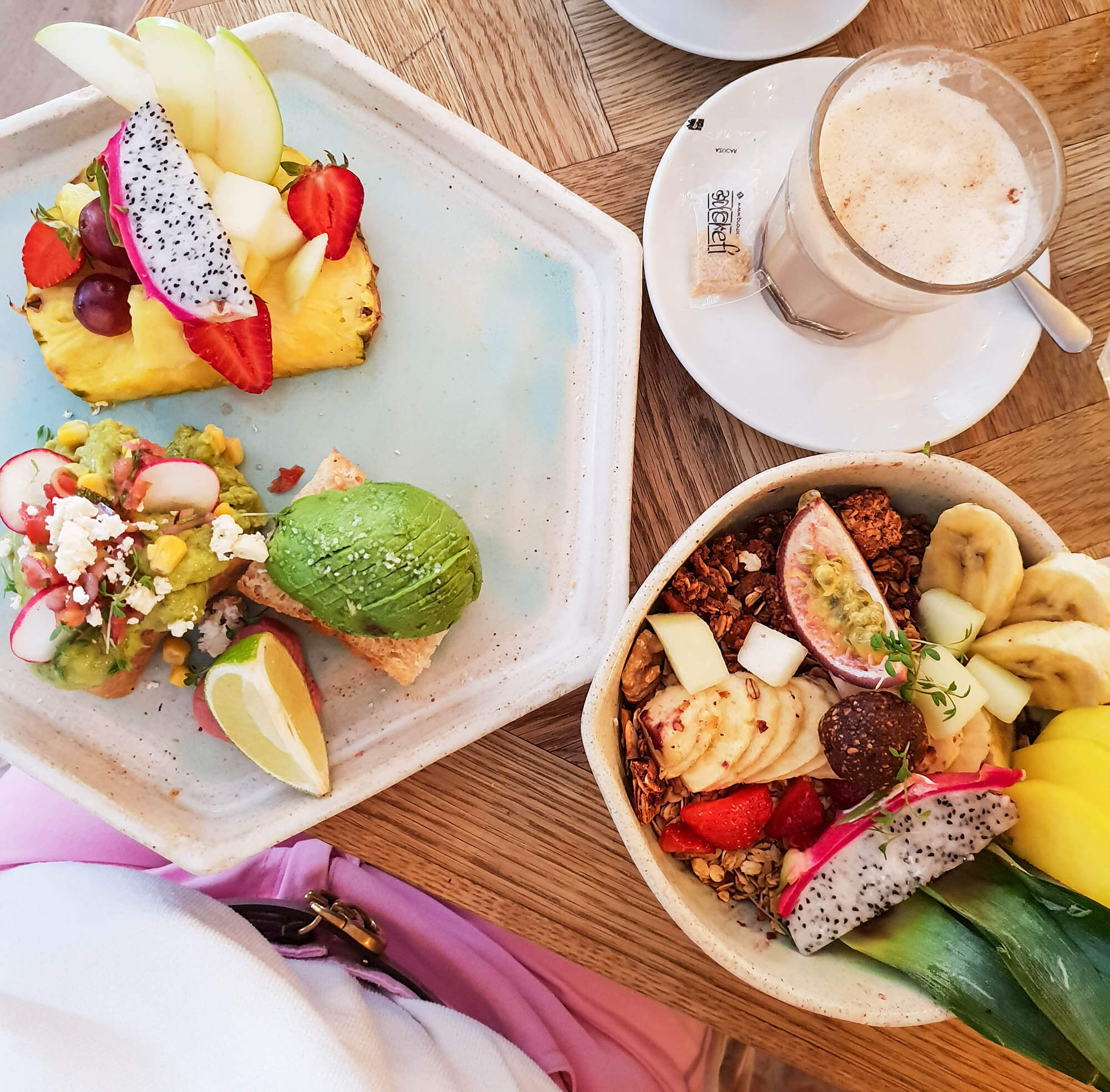 So, bevor ich mich in den Südtirol-Urlaub verabschiede – heute Nacht geht es los – habe ich für heute endlich einen kleinen Barcelona Food Guide für euch. Wir waren zwar nur ein paar Tage in der Stadt, aber an diesen haben wir so gut gegessen, dass ich unbedingt ein paar Restaurant-Empfehlungen mit euch teilen muss.
Casa Lolea – Frühstück, Tapas und der beste Sangria
Direkt bei unserem Hotel, dem Yurbban Trafalgar, um die Ecke liegt das "Casa Lolea"*. Super gemütlich, mit sehr zuvorkommenden Servicekräften und dem wirklich besten Sangria den ich je getrunken habe, lädt das Lokal zum Frühstück sowie zu frischen Tapas den restlichen Tag ein.
Wir waren hier zweimal zum Tapas essen, am ersten Tag sowie am letzten nach unserer Kreuzfahrt sowie einmal zum Frühstück. Zu den Tapas gab es jeweils ein Glas Rosé Lolea Sangria. Es gibt das köstliche Getränk, das mit viel Eis serviert wird, auch in einer roten und weißen Version. Die Rosé-Variante hat mir so gut geschmeckt, dass ich mir am Flughafen noch ein Fläschchen für Zuhause mitgenommen habe. :-)
Die Tapas werden rustikal serviert, es gibt Klassiker wie Coca Brot, Patatas Bravas oder Frittata, aber auch ganz moderne Leckereien wie Quinoasalat oder Avocado. Unglaublich gut sind auch die selbst gebackenen Kuchen wie Lemon Meringue Pie oder Schokokuchen. Zum Frühstück haben wir Avocadobrot, Granola und ein köstliches Quarkbrot mit Honig, Nüssen und Beeren genossen.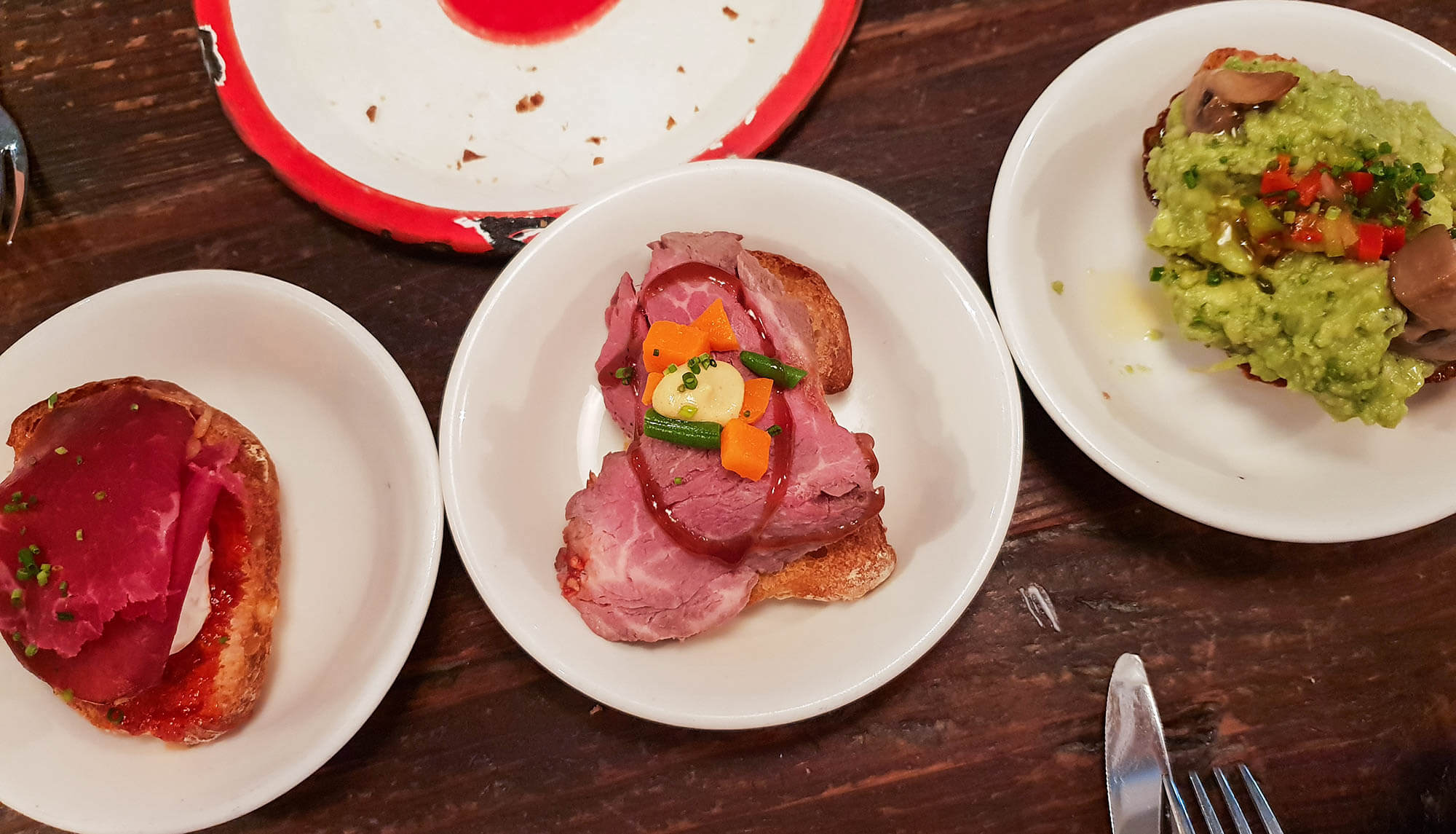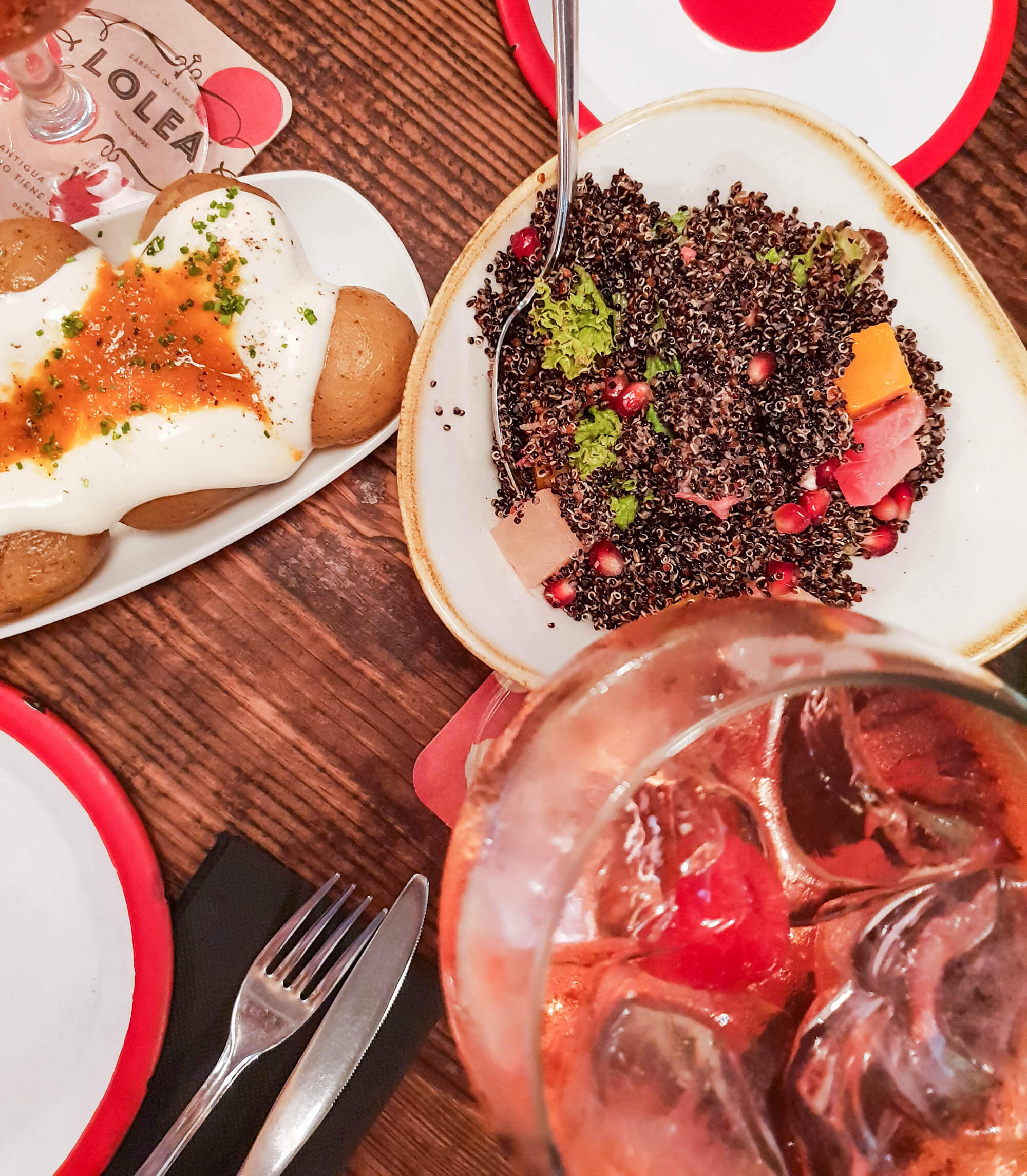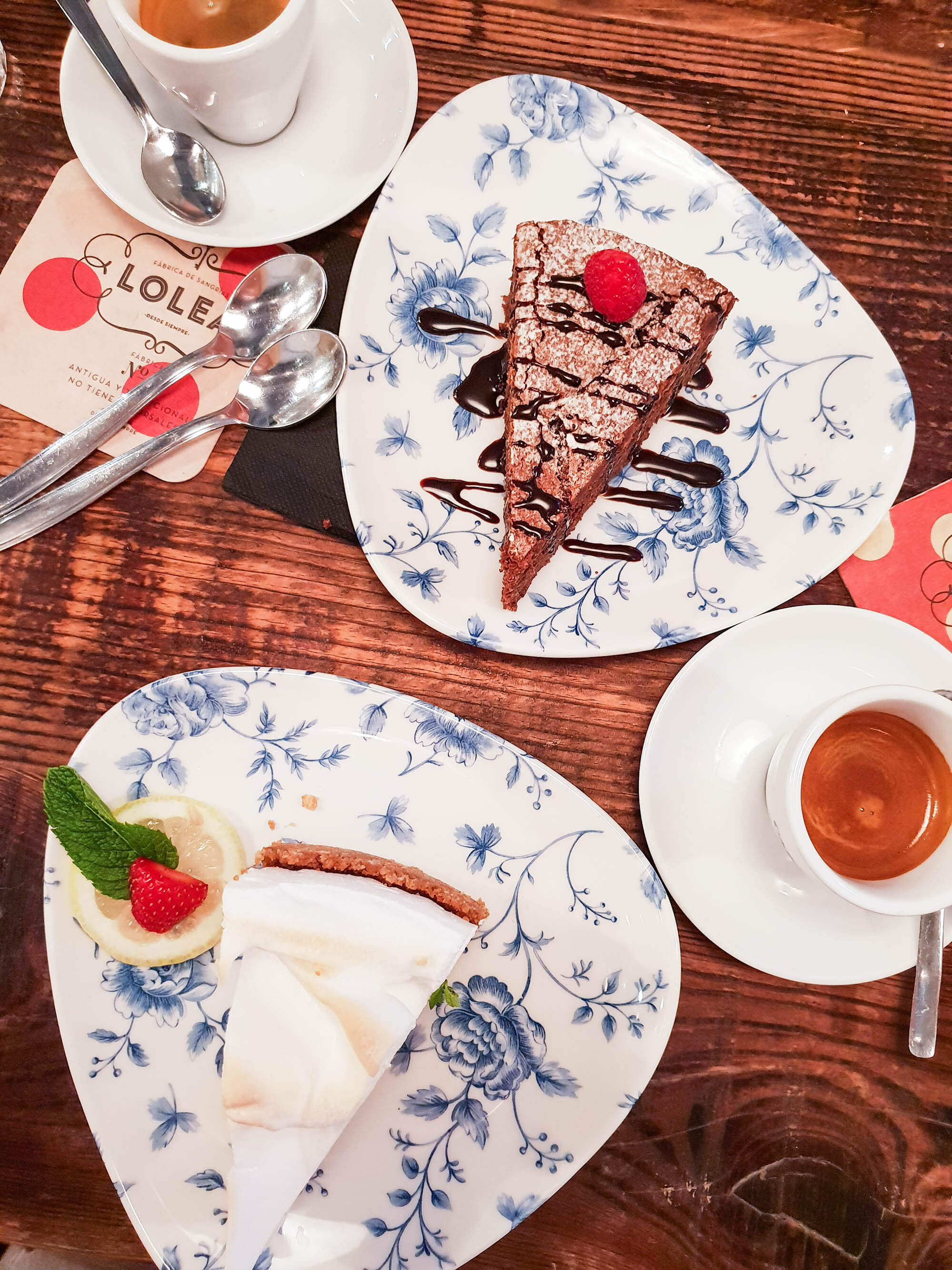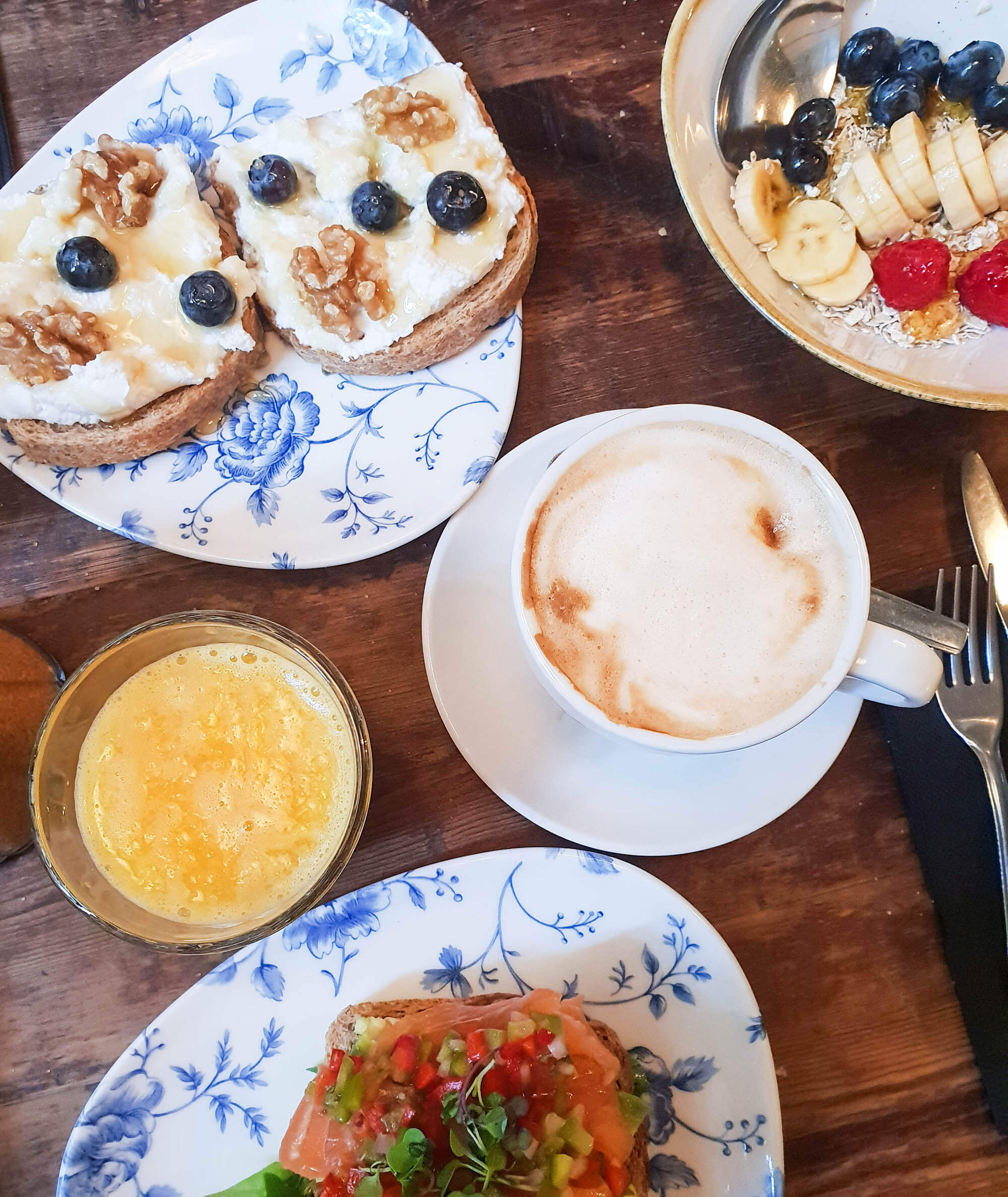 Brunch & Cake – DER Frühstücks Hotspot
Bereits im Vorfeld war mir klar, dass ich unbedingt versuchen möchte, einen Platz in einem der "Brunch & Cake"* Stores zu ergattern. Die Instagram-Bilder waren einfach zu verlockend. Leider kann man hier nicht reservieren, aber wir hatten direkt Glück. Ein Zweierplatz war gerade noch frei. Ein halbes Stündchen später gab es bereits eine kleine Warteschlange vor dem Restaurant.
Hier gibt es unglaublich fancy Frühstücks- und Brunchgerichte – von Acai Bowls über Bananenbrote und Quinoa-Burger bis hin zu einem Super Sandwich, über und über gefüllt mit Avocado. Auch die Getränke bieten von Kaffeeklassikern mit diversen Milchsorten über Säfte und Smoothies alles, was das Frühstücksherz begehrt.
Die Wahl war schwer und so musste ich einfach zwei Gerichte bestellen: Eine wunderschön ausdekorierte Acai-Bowl sowie ein Avocado-Brot. Natürlich war es viel zu viel, denn die Portionen sind wirklich enorm. Aber es war dermaßen köstlich, dass ich dennoch fast alles geschafft habe. Immerhin war ich so auch bis zum Abend satt. :-)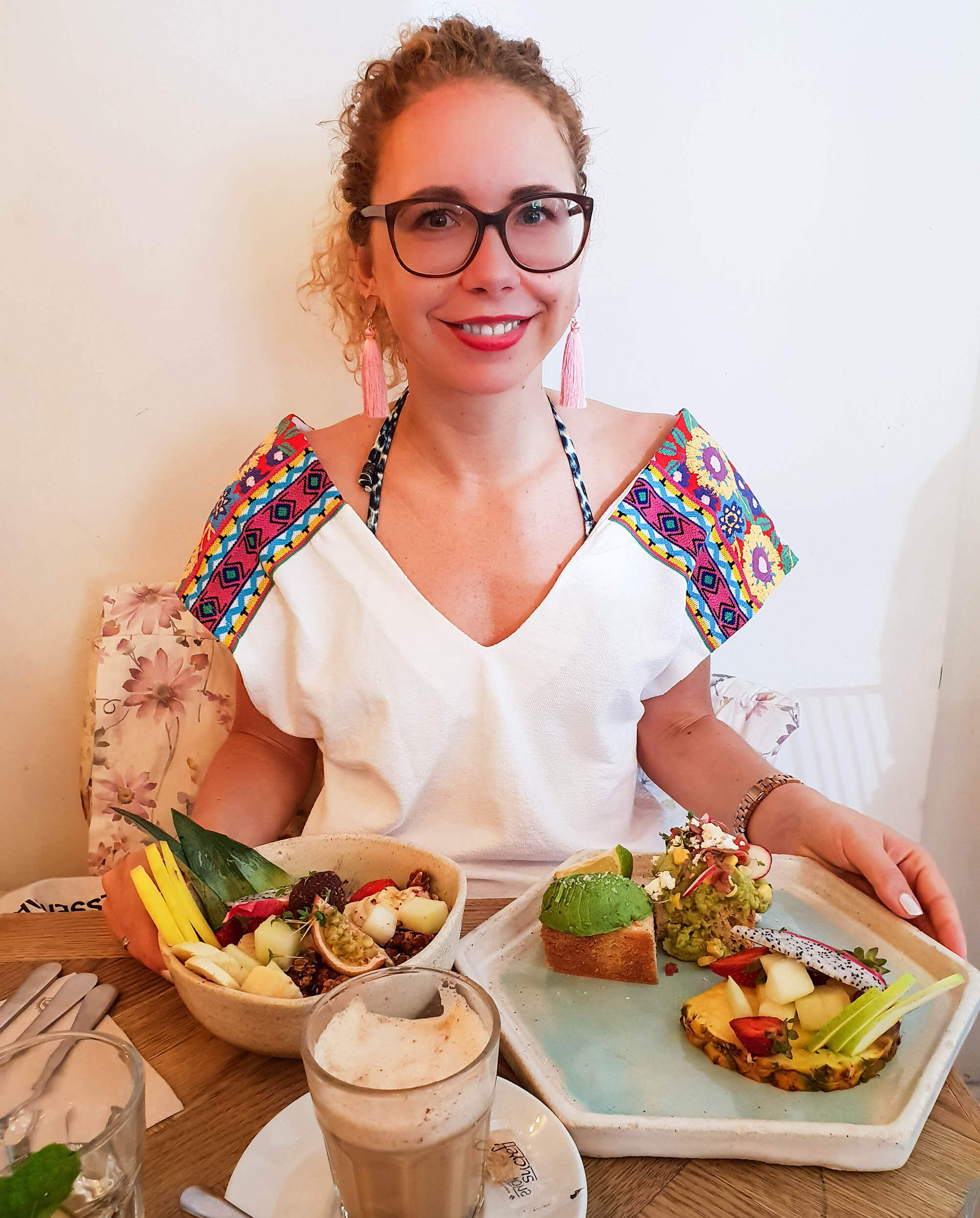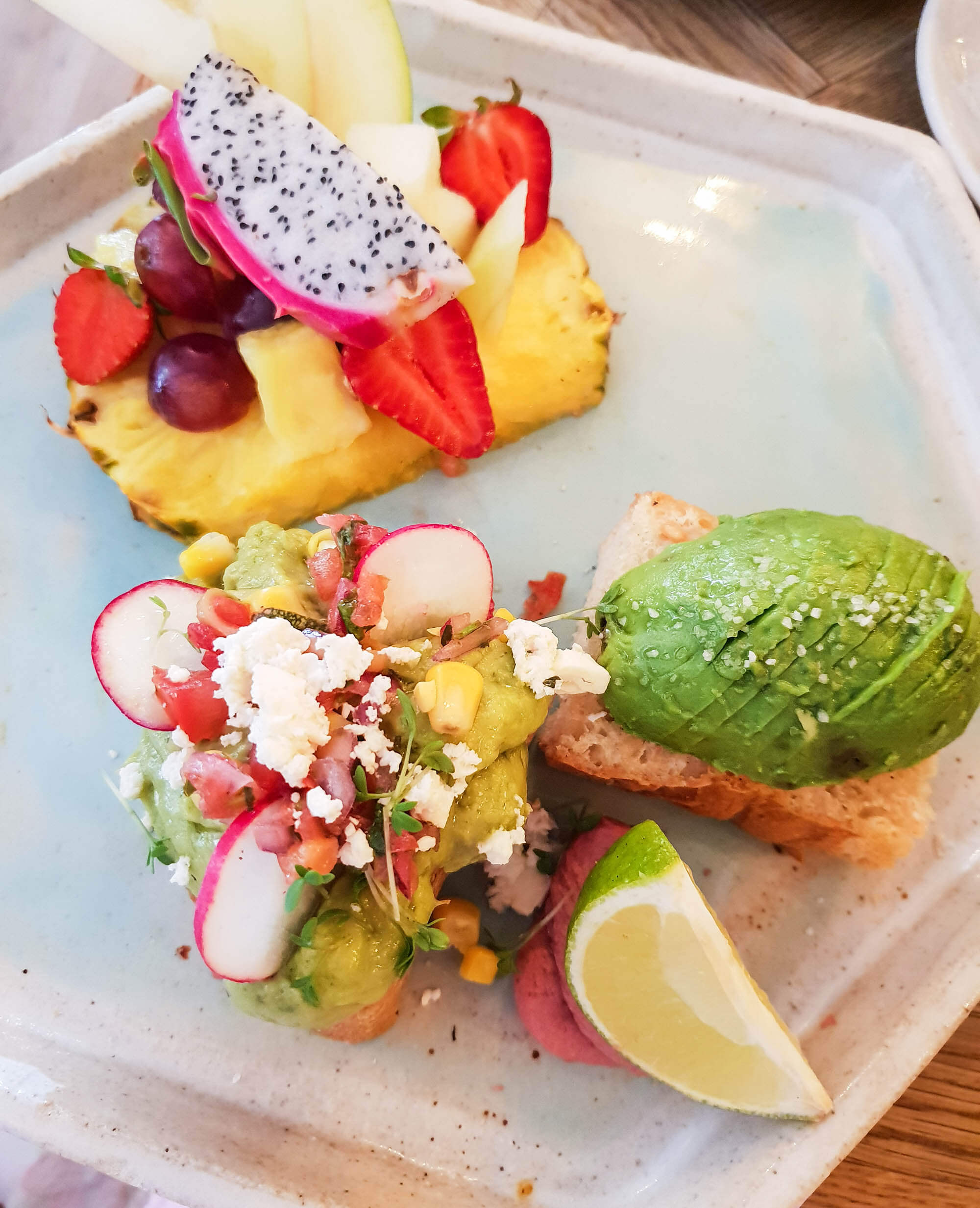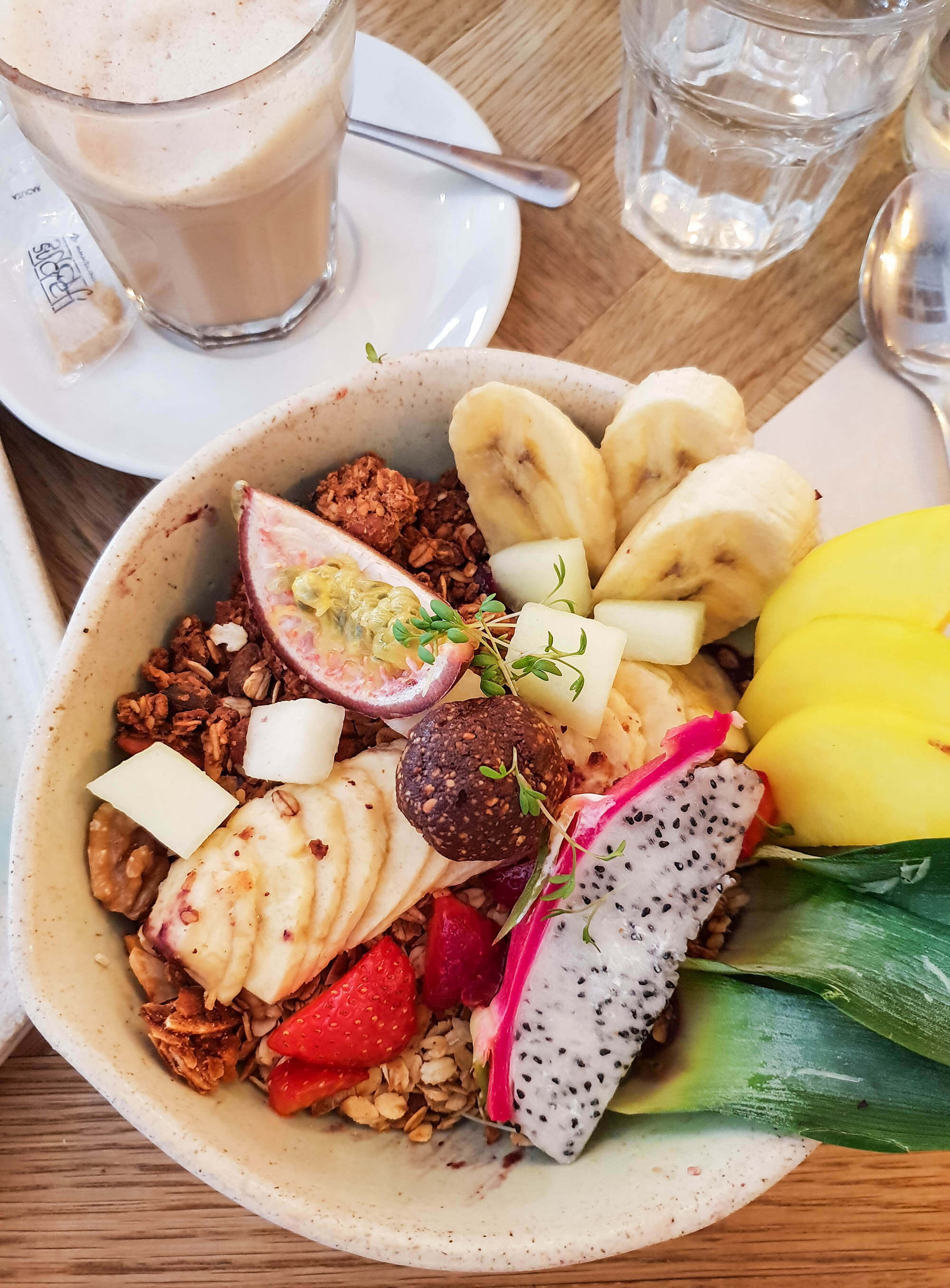 Abendessen im Hotelrestaurant El Mall
am selben Abend sind wir in Richtung des Magic Fountains gefahren, da wir uns die Lichtshow des Brunnens später anschauen wollten. Deshalb haben wir uns ein Restaurant in der Nähe gesucht. Diesmal ein Hotelrestaurant, das "El Mall"* im Crowne Plaza Hotel.
Service und Essen waren ausgesprochen gut. Besonders begeistert hat mich hier meine Vorspeise: Eine kalte Gemüsesuppe mit getrockneter Tomate und einem unglaublich erfrischenden Tomatensorbet. Aber auch die Pasta und der Burger vom Hubby waren klasse. Und weil der Hauptgang ein klein wenig auf sich warten ließ, haben wir zusätzlich noch eine Käseplatte umsonst bekommen.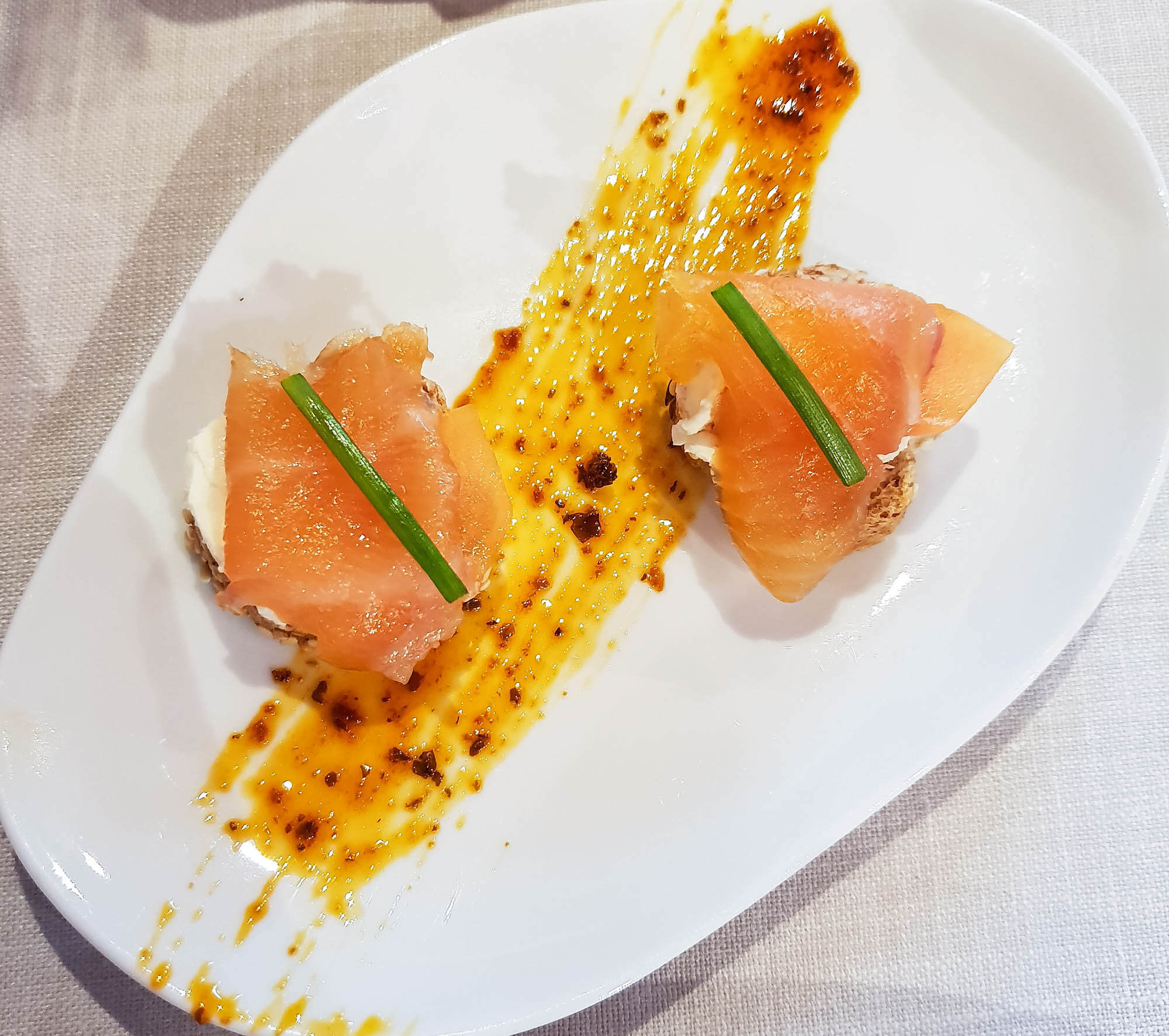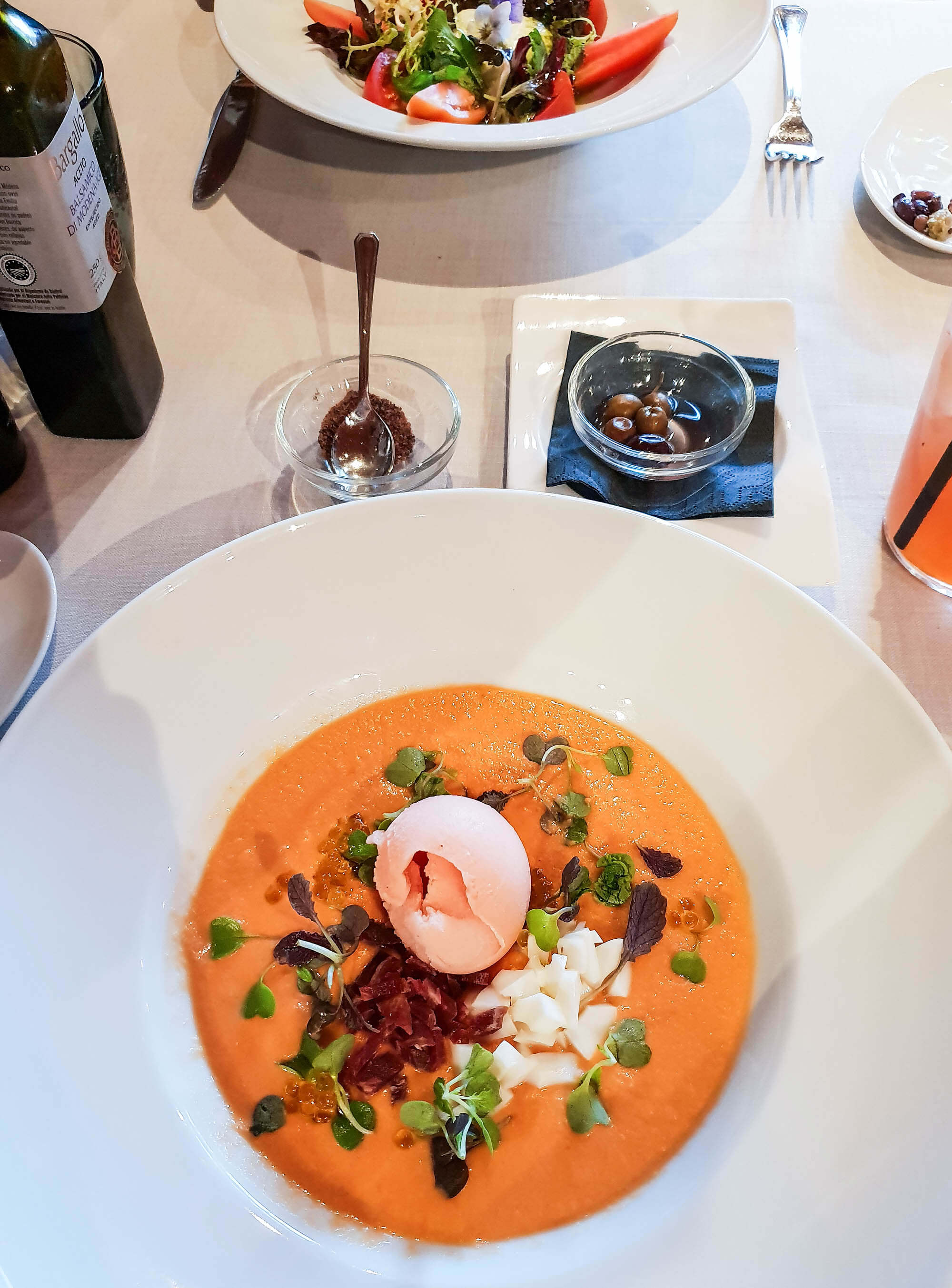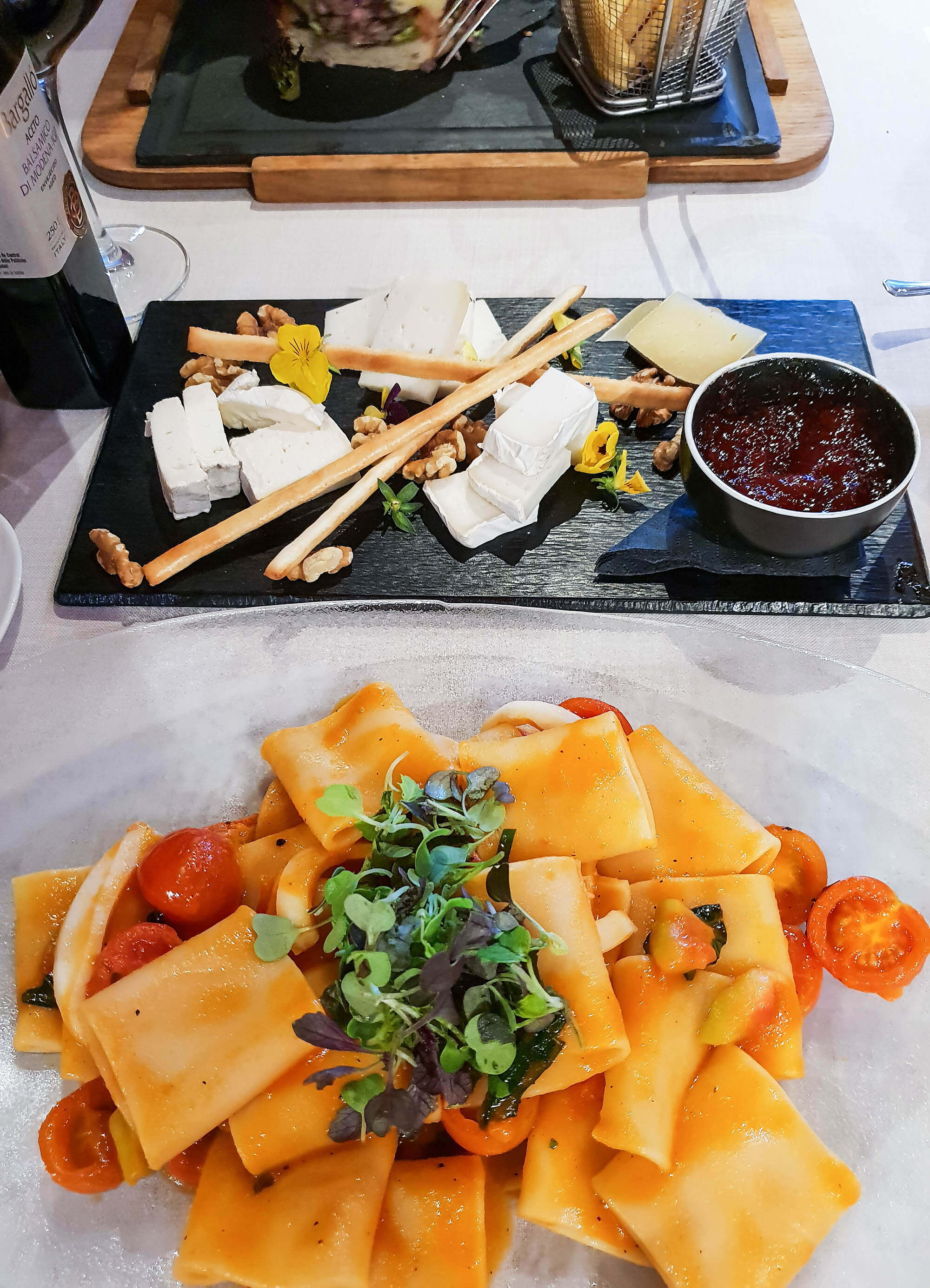 Tapas on fleek
Am letzten Abend vor unserer Kreuzfahrt mussten es nochmal echte spanische Tapas sein. Hier hat der Hubby erneut ein mega Händchen bei der Restaurant-Auswahl bewiesen. Die "Lokal Bar"* ist nicht nur urgemütlich, auch die Tapas sind erstklassig! Nicht umsonst ist die Bar super gut besucht; eine Reservierung ist auf jeden Fall nötig.
Wir hatten eine bunte Mischung Tapas – von Nachos mit Guacamole über Pimientos, Oliven und Schinken bis hin zu Geflügel-Kroketten und Patatas Bravas. Alles super yummy!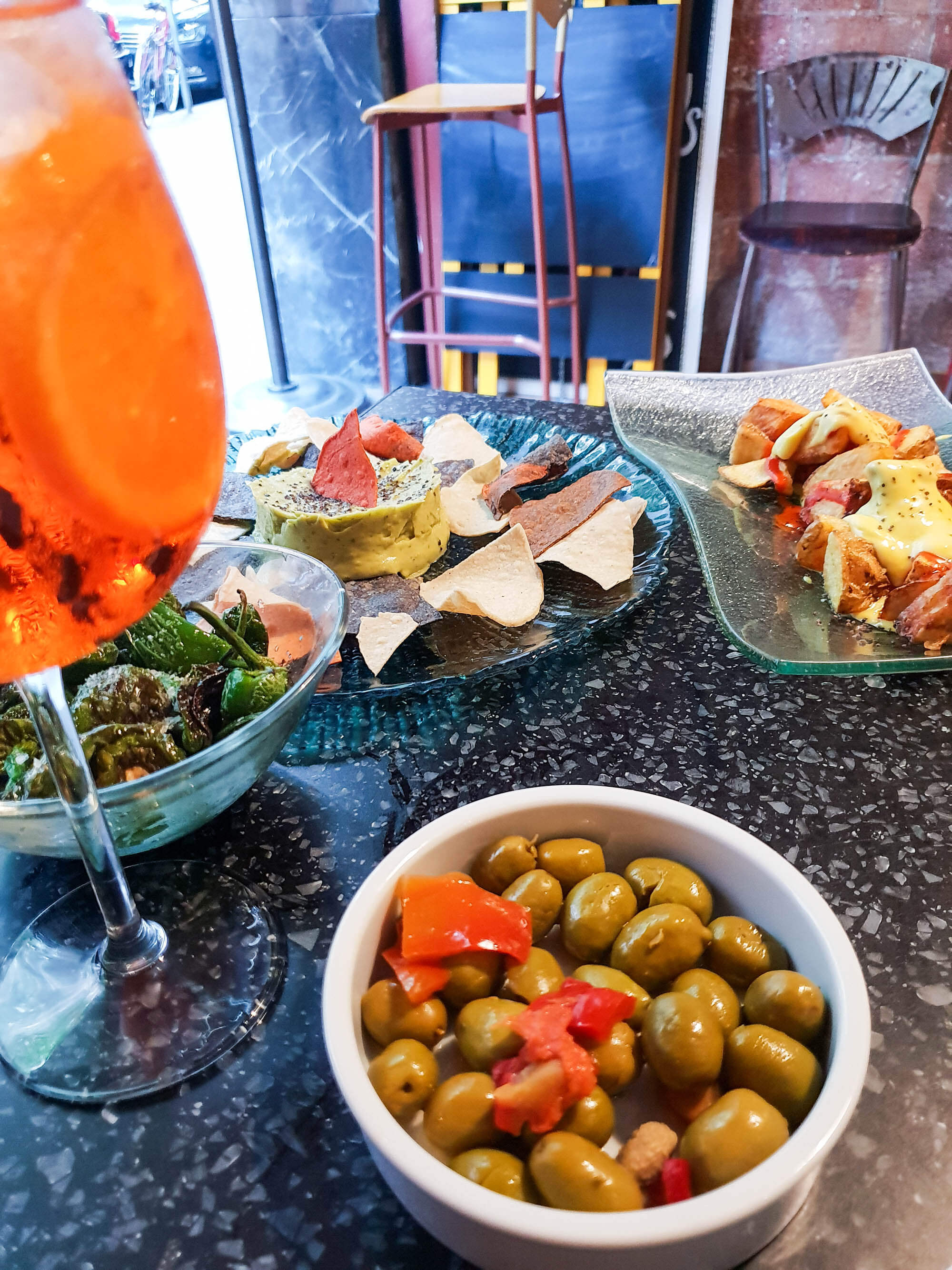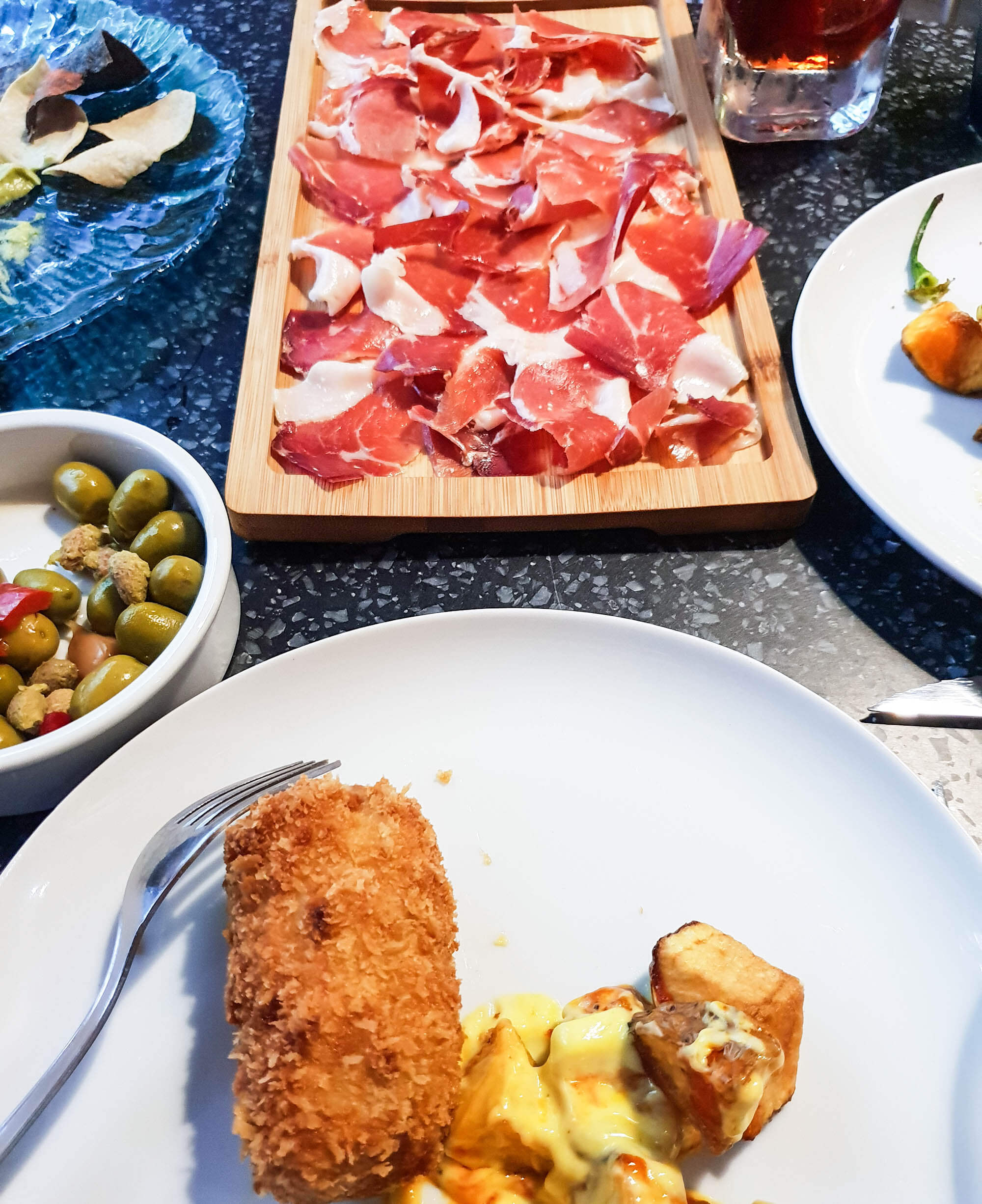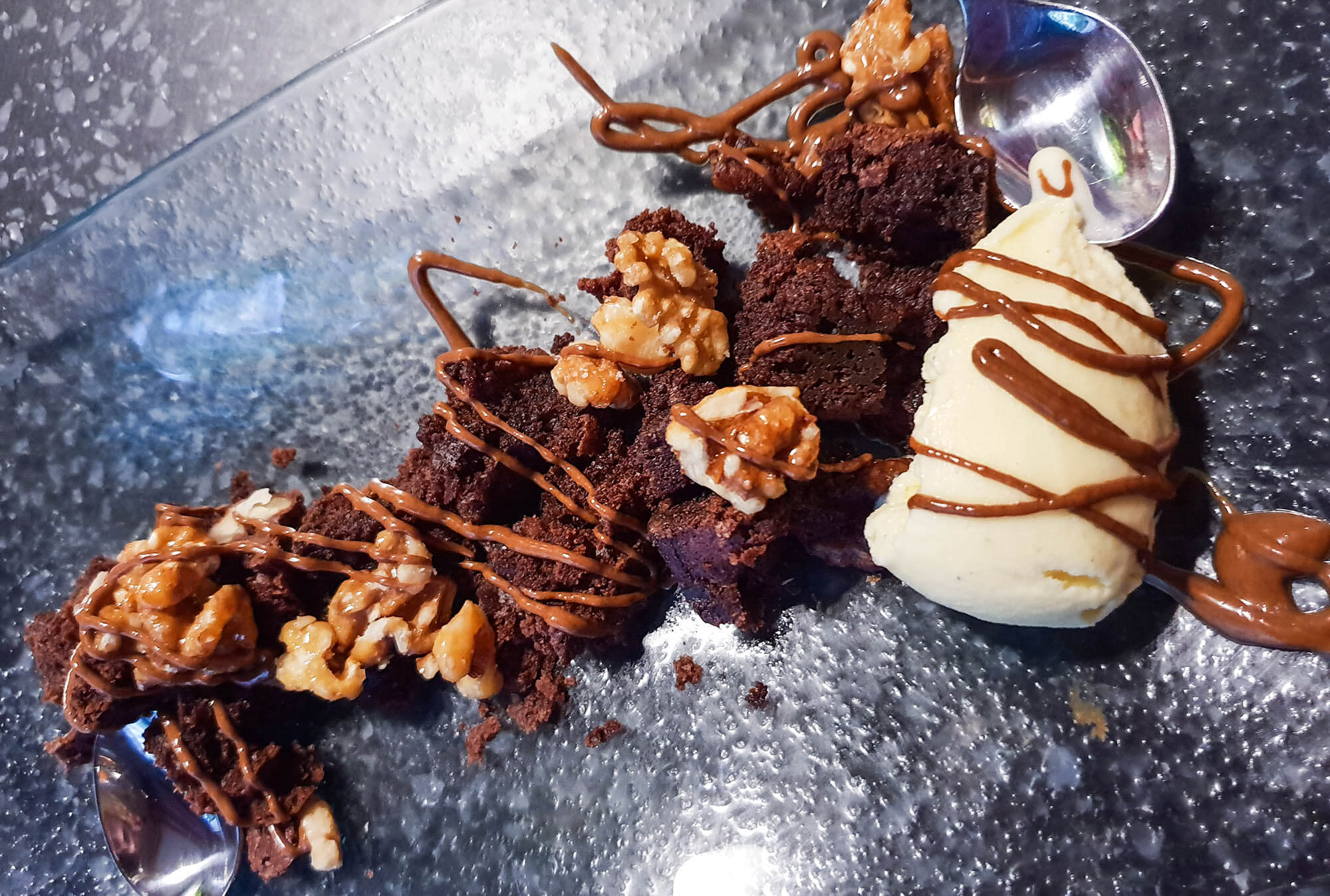 Nitrogenie – das cremigste Eis ever
Last but not least habe ich noch einen Geheimtipp für Eisliebhaber. Durch Zufall haben wir im El Born Viertel den Eisladen "Nitrogenie"* entdeckt. Die Eismasse wird hier spektakulär dampfend mit flüssigen Stickstoff hergestellt. Das liefert nicht nur eine tolle Show, sondern friert das Eis so schnell, dass keinerlei Eiskristalle entstehen können. Heraus kommt das ungelogen cremigste Eis, das ich je gegessen habe… besonders empfehlenswert: Salty Peanut!!!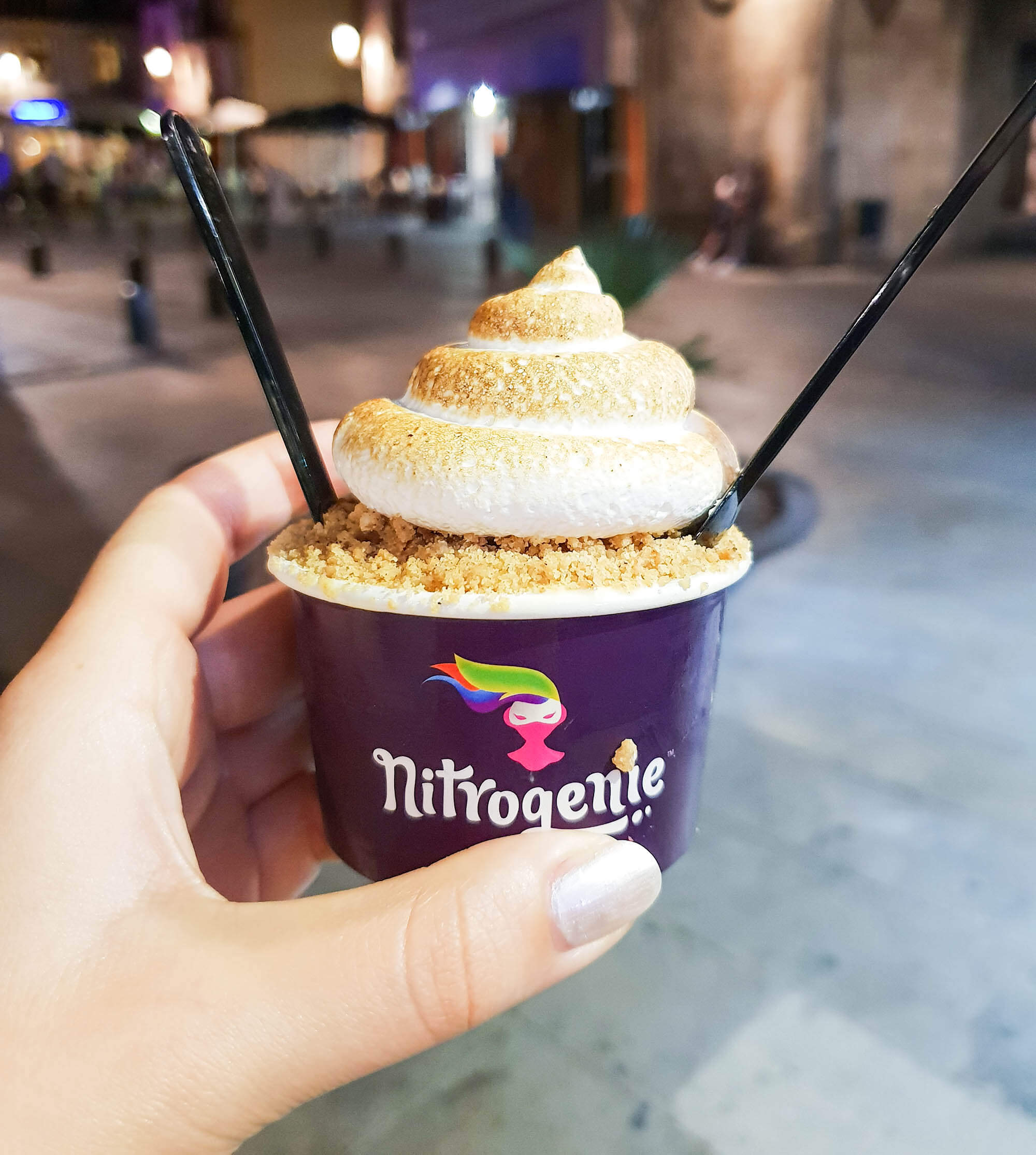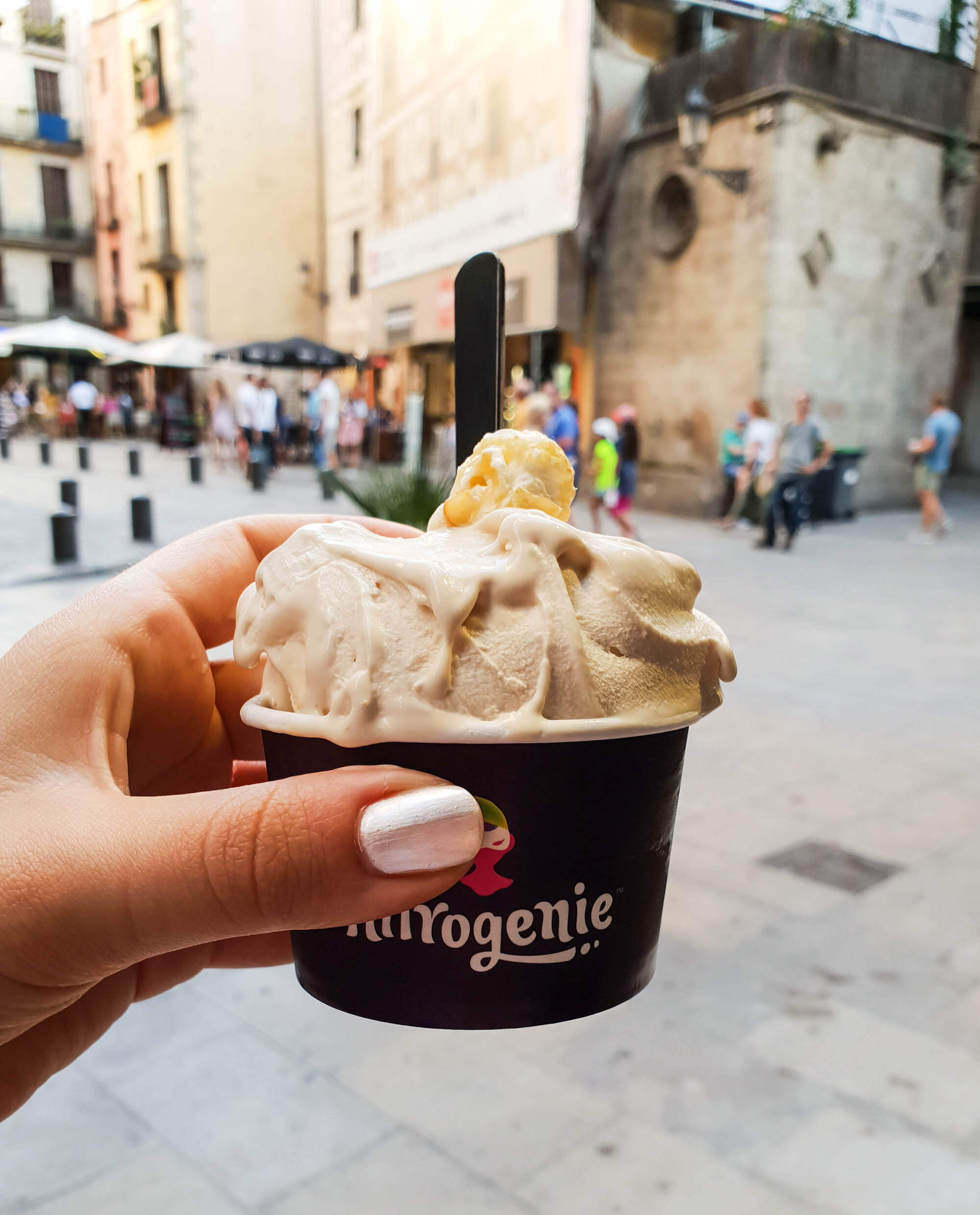 ---
So, before I say goodbye to my holiday in South Tyrol – it starts tonight – I finally have a little Barcelona food guide for you for today. We were only in town for a few days, but we ate so well on these that I really have to share some restaurant recommendations with you.
Casa Lolea – Breakfast, Tapas and the best Sangria
Directly at our hotel, the Yurbban Trafalgar, around the corner is the "Casa Lolea ". Super cozy, with very obliging service staff and the really best sangria I have ever drunk, the restaurant invites you to breakfast and fresh tapas the rest of the day.
We were here twice for tapas, on the first day and the last after our cruise and once for breakfast. The tapas were accompanied by a glass of rosé lolea sangria. The delicious drink is served with lots of ice, also in a red and white version. I liked the rosé variety so much that I took a bottle at the airport to take home. :-)
The tapas are served rustically, there are classics like coca bread, patatas bravas or frittata, but also very modern delicacies like quinoa salad or avocado. Incredibly good are also the homemade cakes like lemon meringue pie or chocolate cake. For breakfast we enjoyed avocado bread, granola and a delicious quark bread with honey, nuts and berries.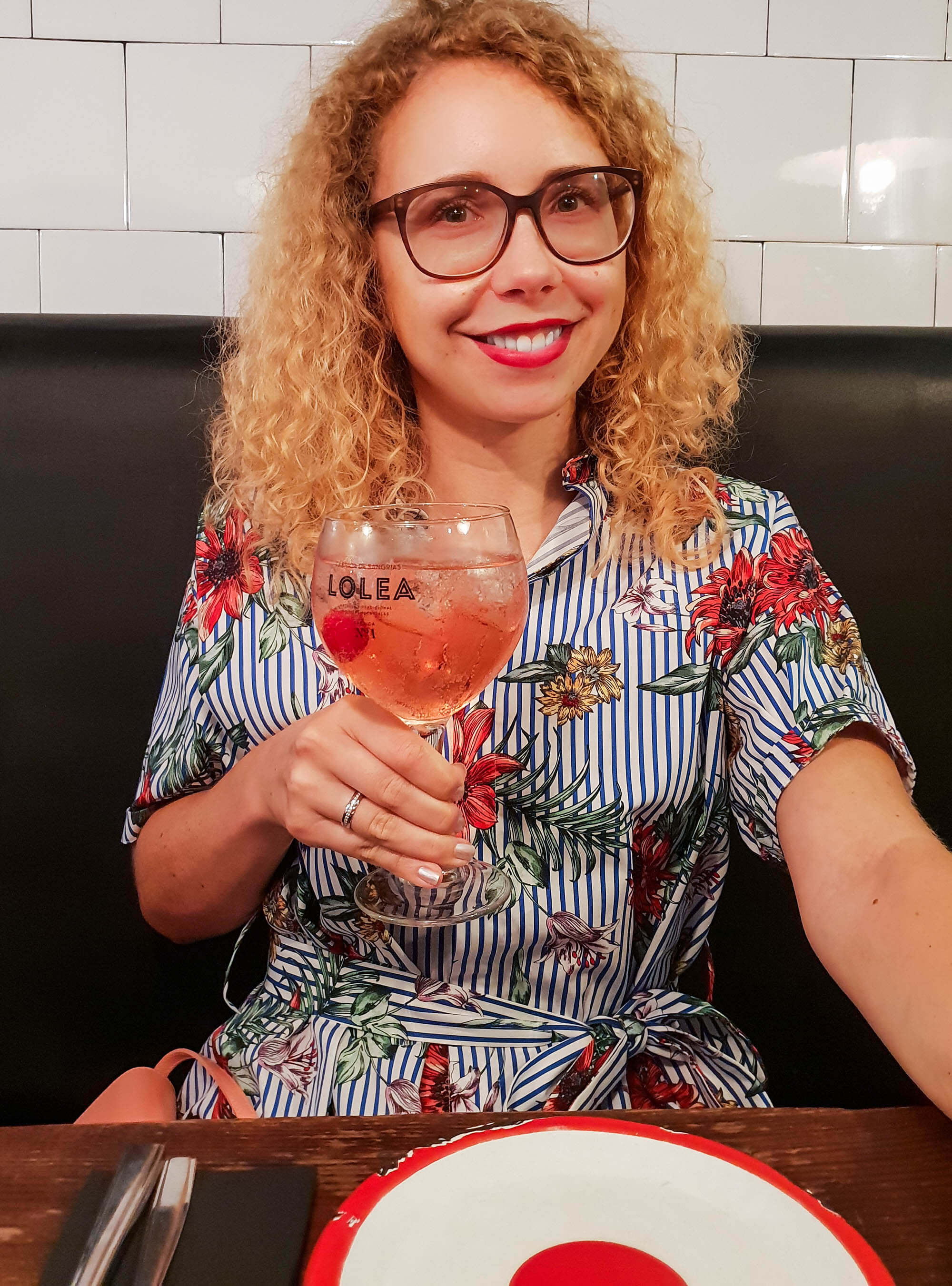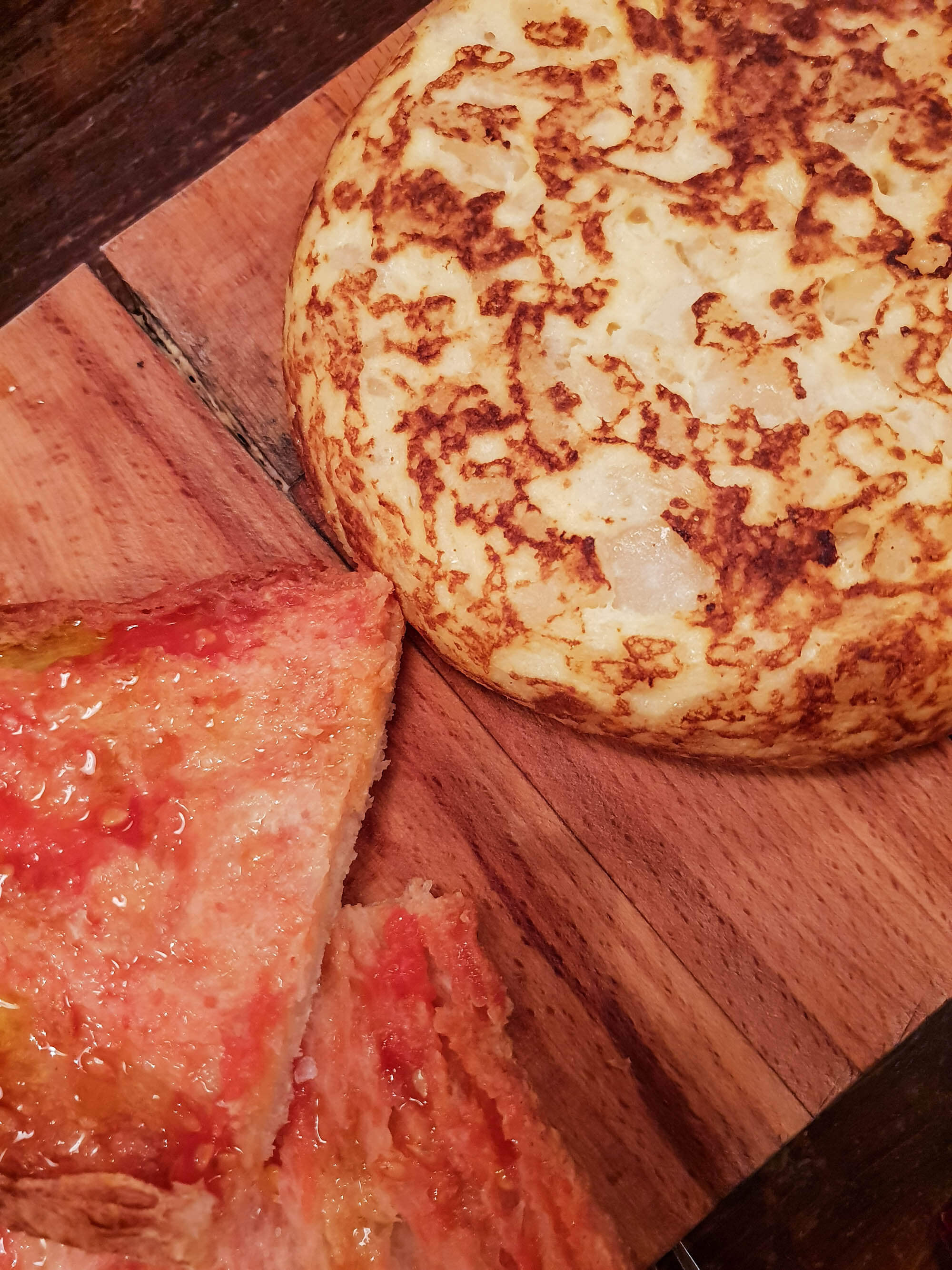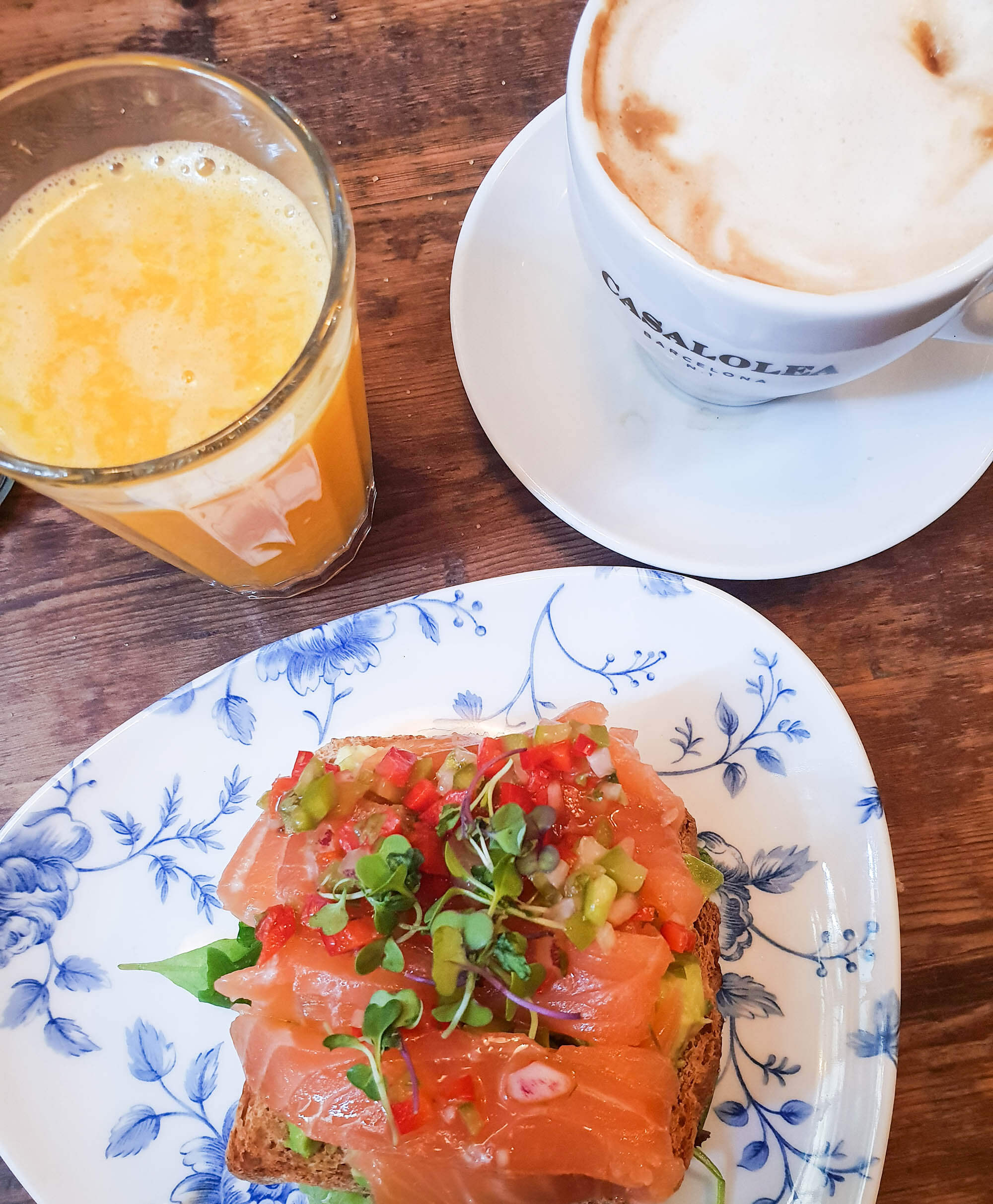 Brunch & Cake – THE breakfast hotspot
It was already clear to me in the run-up that I wanted to try and get a place in one of the "Brunch & Cake " stores. The instagram images were just too tempting. Unfortunately it is not possible to make a reservation here, but we were very lucky. A two-man seat was barely available. Half an hour later there was already a small queue in front of the restaurant.
Here you will find incredibly fancy breakfast and brunch dishes – from acai bowls, banana breads and quinoa burgers to a super sandwich filled over and over with avocado. The drinks also offer everything the breakfast heart desires, from coffee classics with various types of milk to juices and smoothies.
The choice was difficult and so I simply had to order two dishes: A beautifully decorated acai bowl and an avocado bread. Of course it was way too much, because the portions are really enormous. But it was so delicious that I still managed almost everything. After all, I was full to the evening. :-)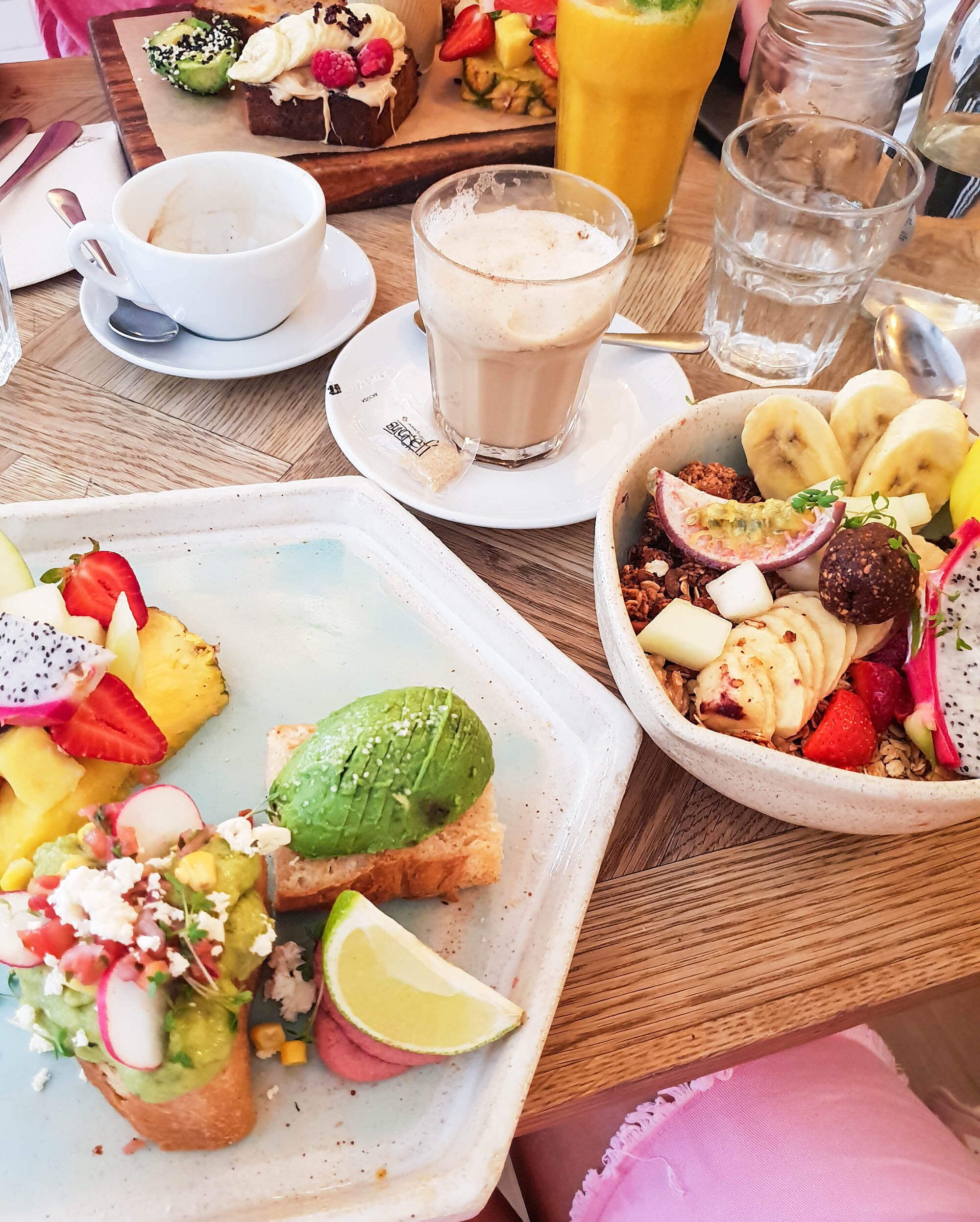 Dinner at the hotel restaurant El Mall
that same evening we drove towards the Magic Fountain, because we wanted to watch the light show of the fountain later. That's why we looked for a restaurant nearby. This time a hotel restaurant, the "El Mall " in the Crowne Plaza Hotel.
Service and food were extremely good. I was particularly enthusiastic about my appetizer: A cold vegetable soup with dried tomato and an incredibly refreshing tomato sorbet. But also the pasta and the burger from the Hubby were great. And because the main course was a little bit delayed, we additionally got a cheese platter for free.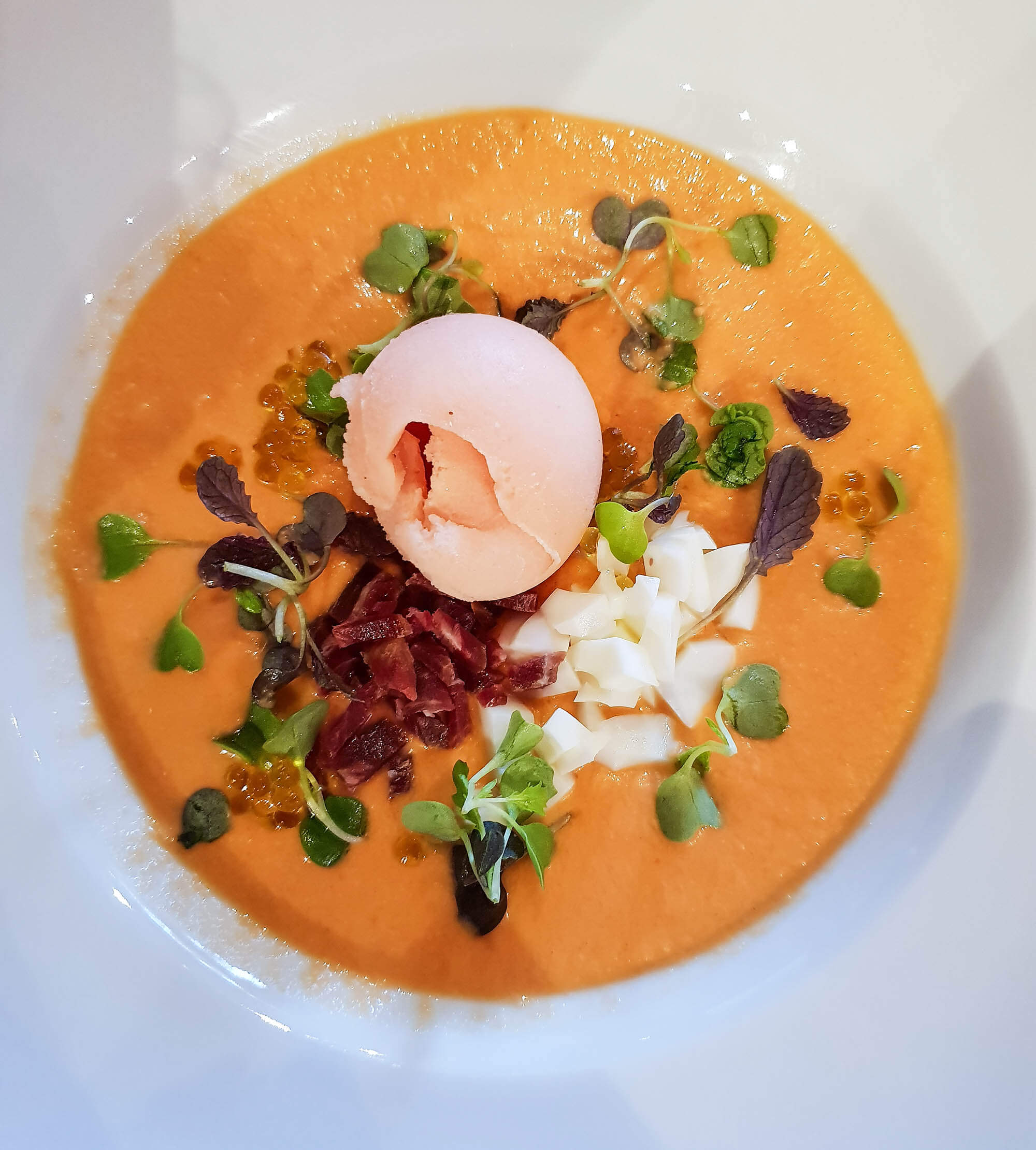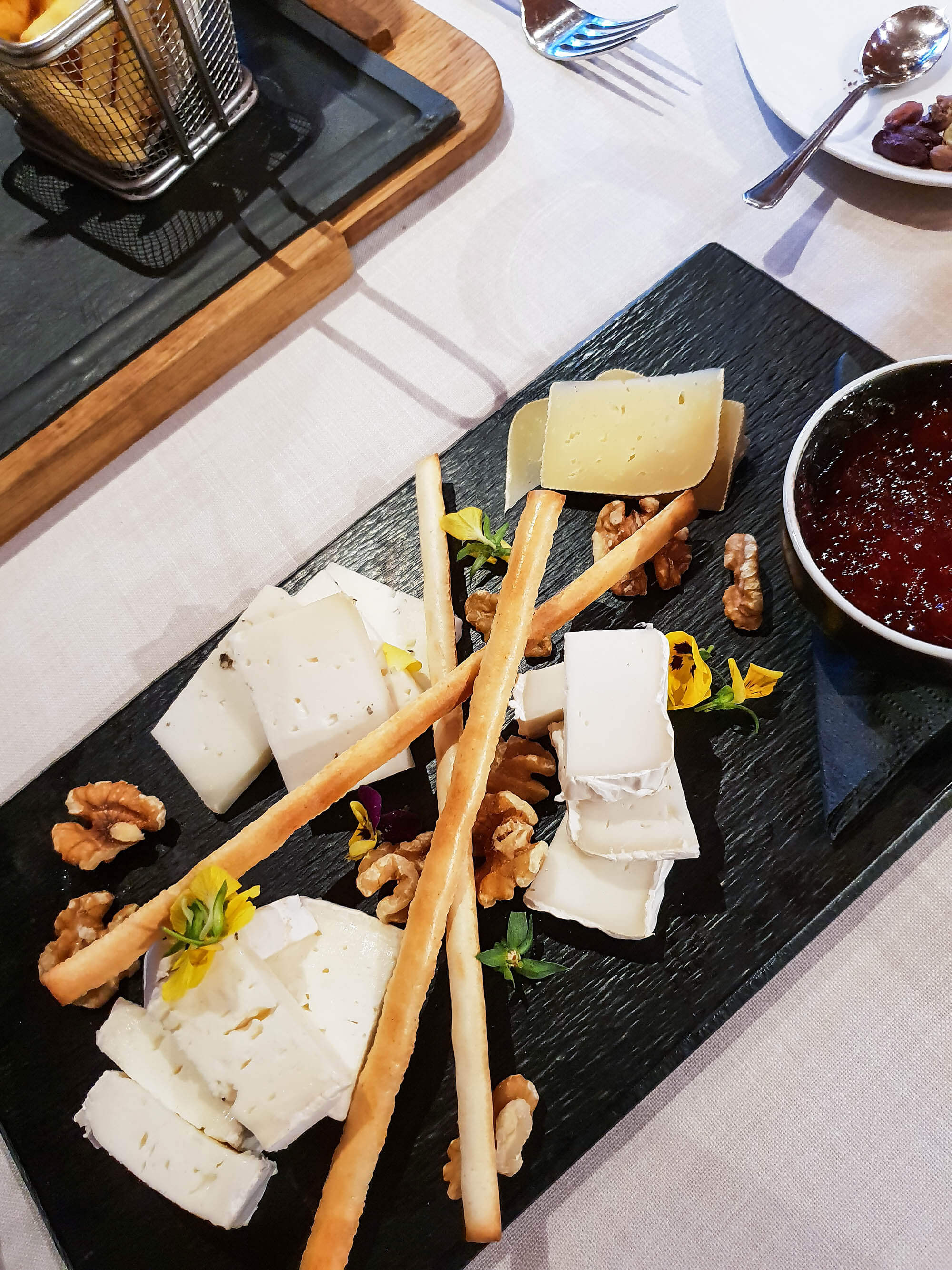 Tapas on fleek
On the last evening before our cruise we had to eat real Spanish tapas again. Here the Hubby has once again proven a mega hand in the selection of restaurants. The "Lokal Bar " is not only really cosy, the tapas are also first-class! Not for nothing the bar is very well frequented; a reservation is necessary in any case.
We had a colorful mix of tapas – from nachos with guacamole, pimientos, olives and ham to poultry croquettes and patatas bravas. Everything super yummy!
Nitrogeny – the creamiest ice ever
Last but not least I have an insider tip for ice lovers. By chance we discovered the ice cream shop "Nitrogenie " in the El Born quarter. The ice mass is produced here spectacularly steaming with liquid nitrogen. This is not only a great show, but freezes the ice so quickly that no ice crystals can form. The result is the creamiest ice cream I have ever eaten… especially recommendable: salty peanut!!!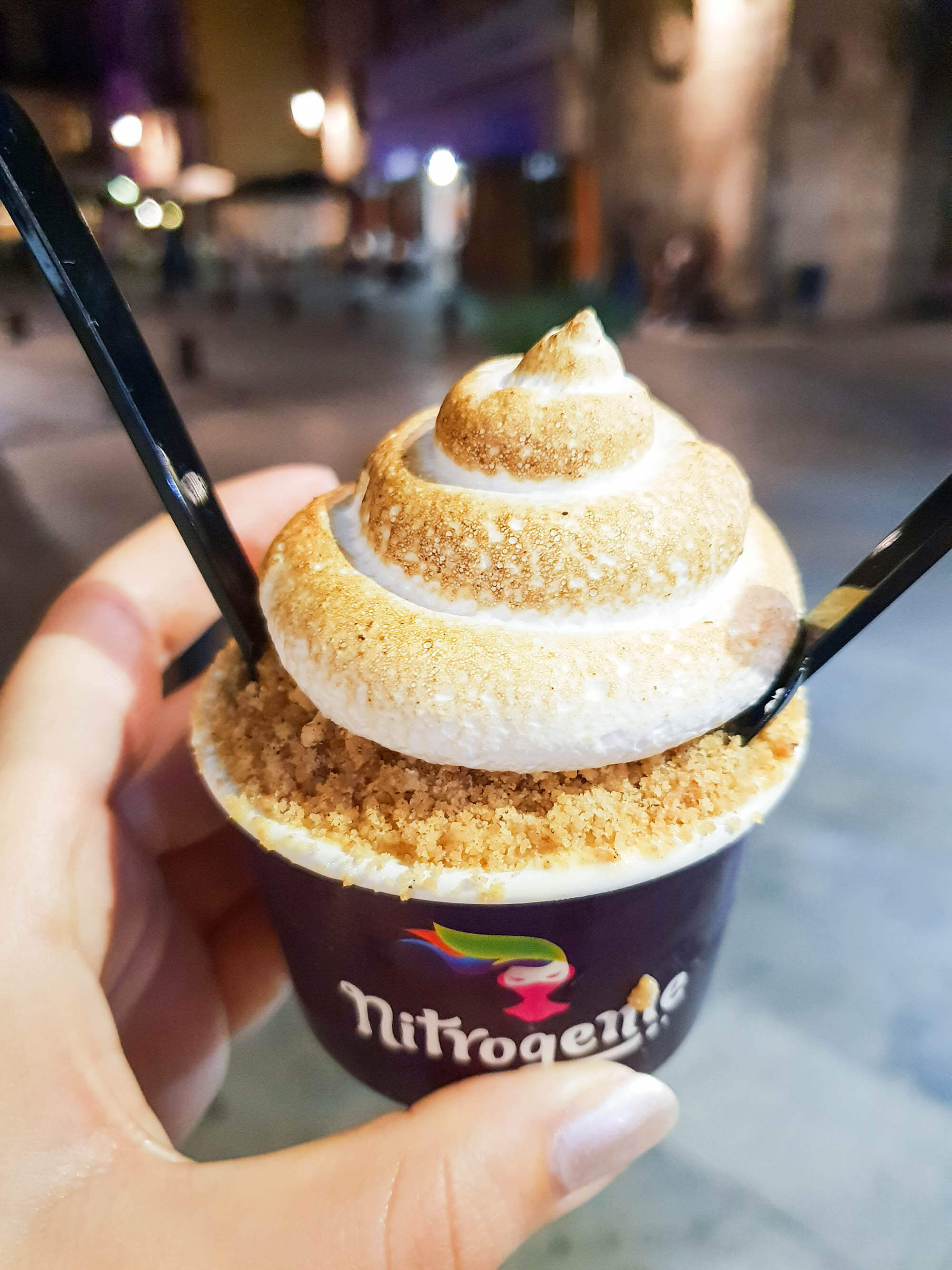 *not sponsored // selbst bezahlt