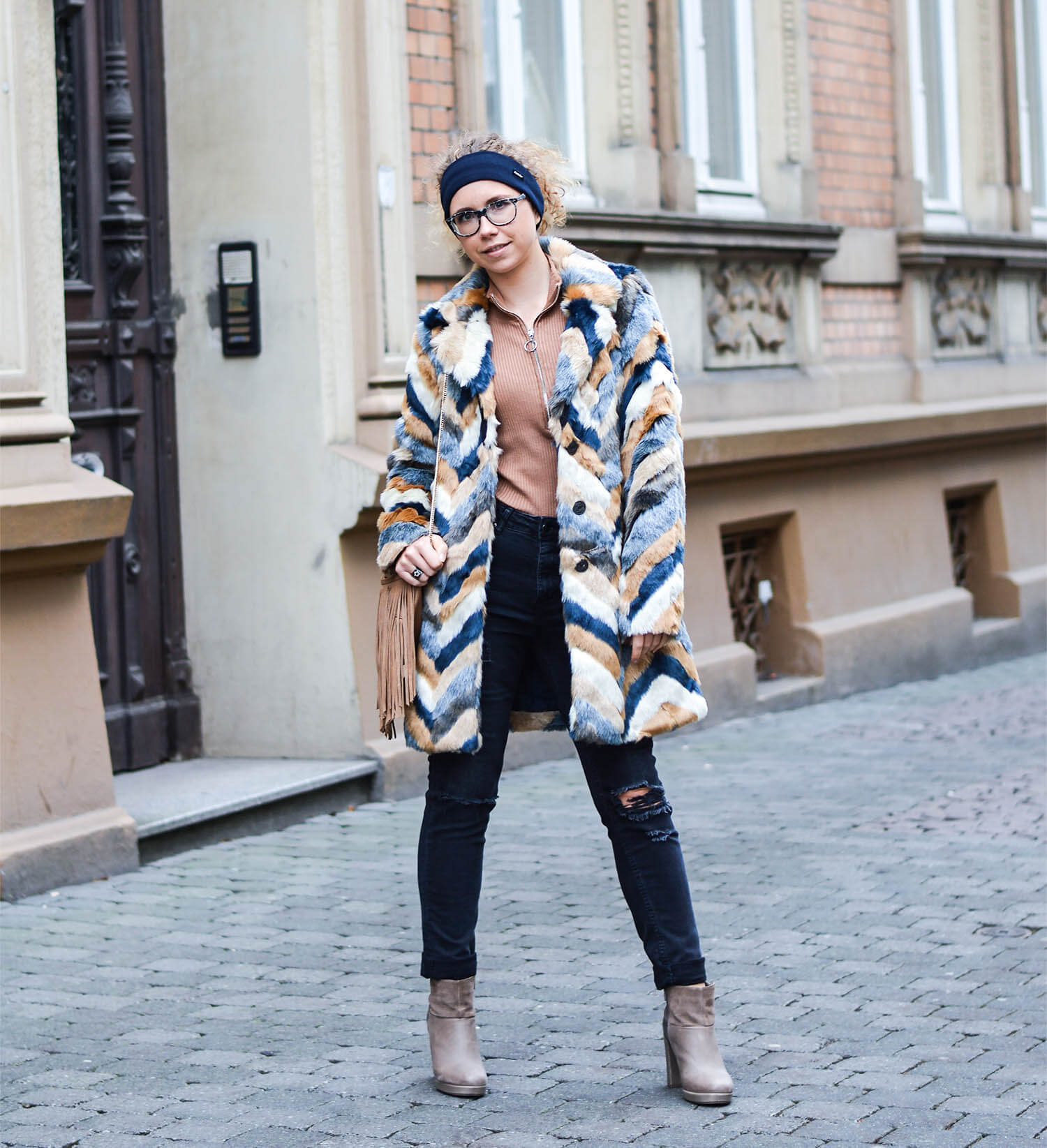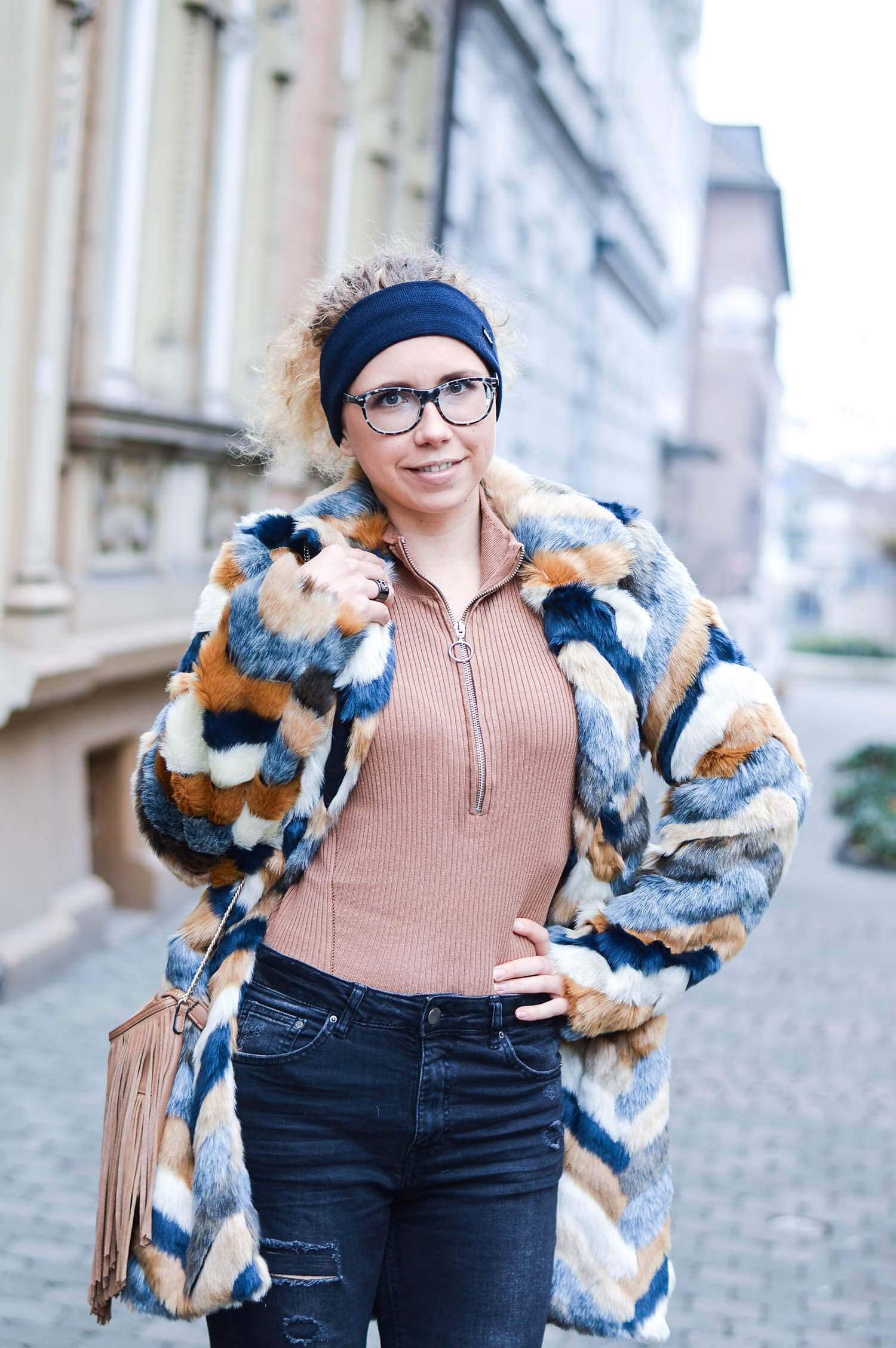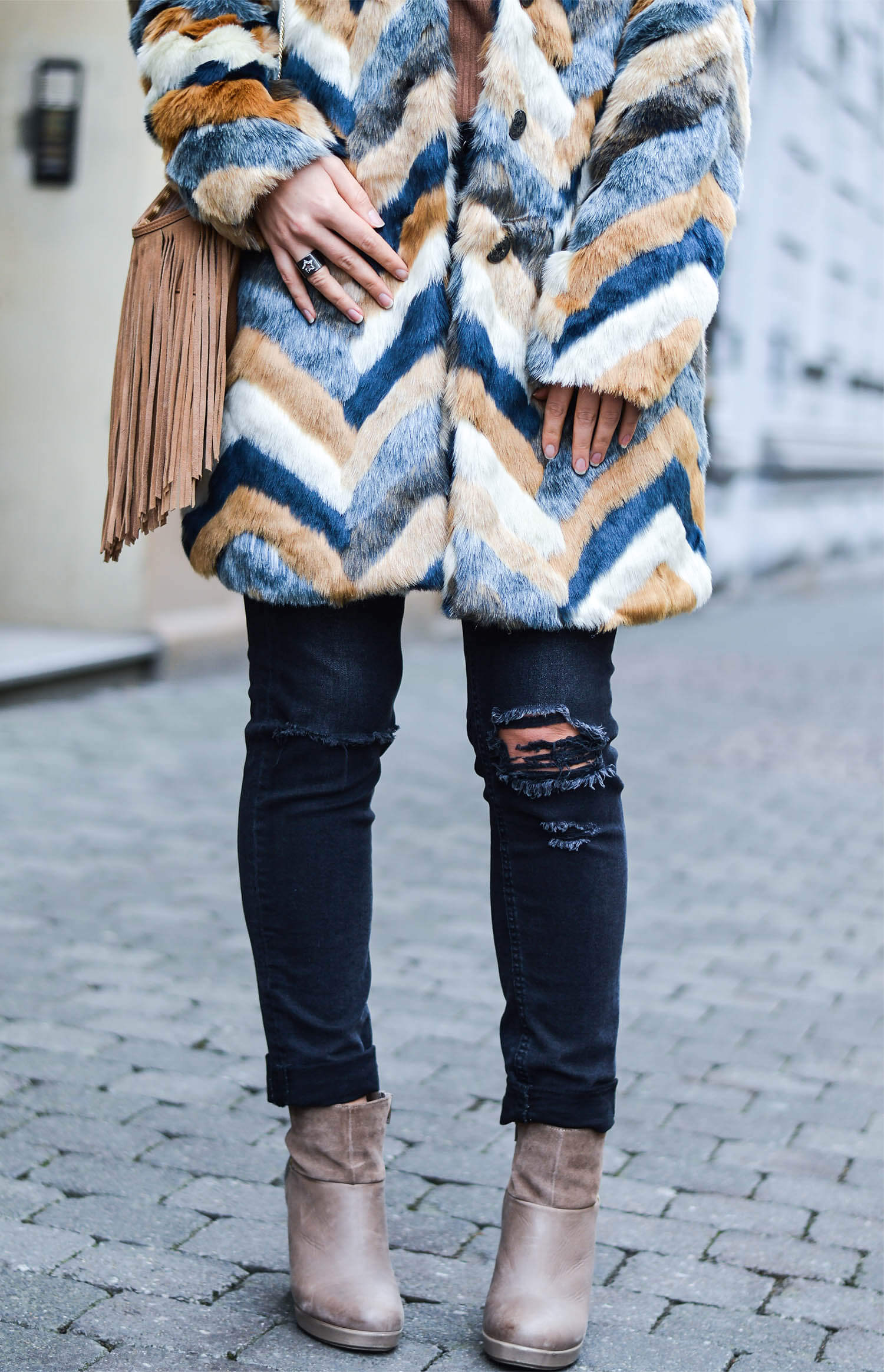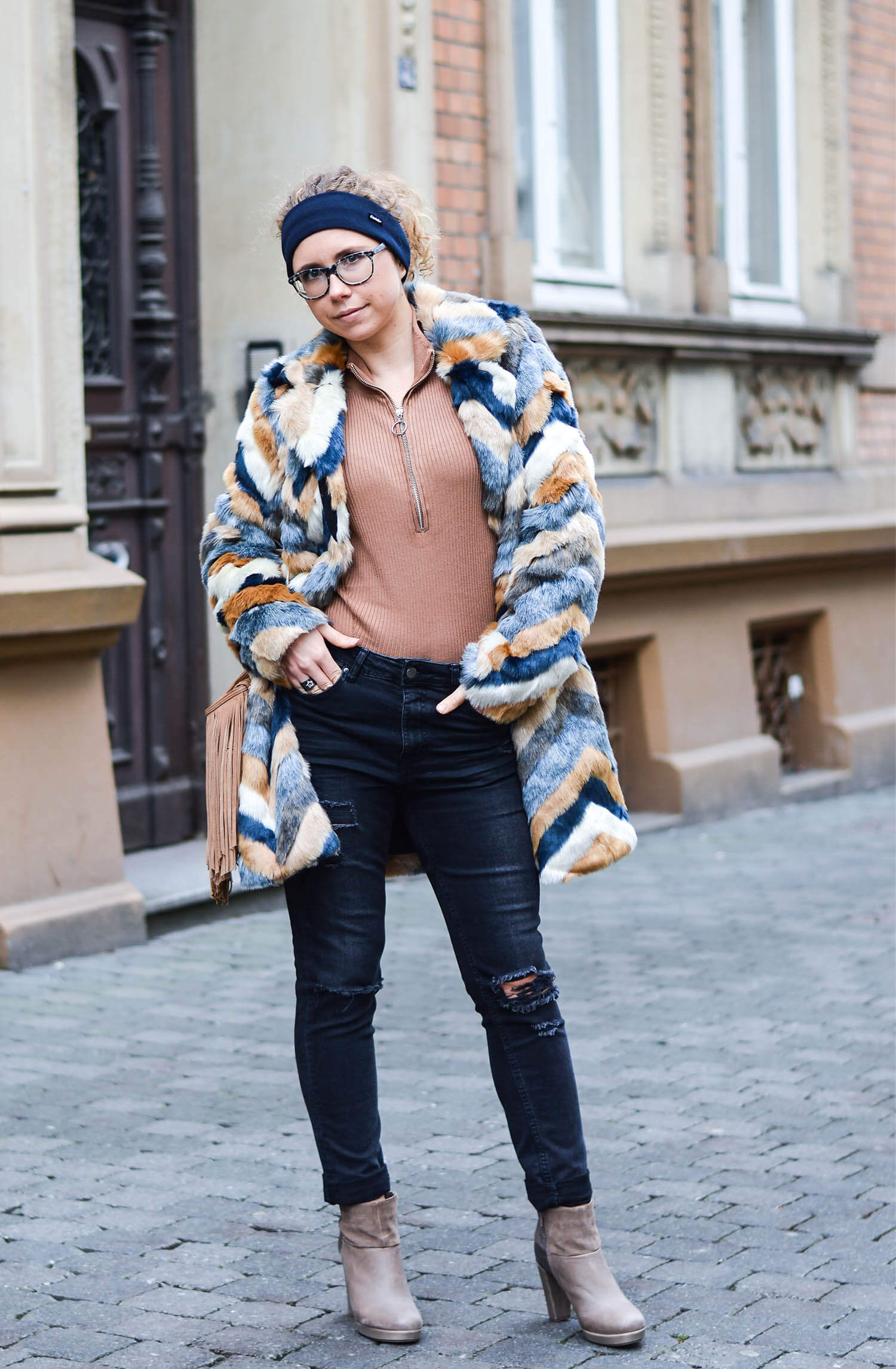 Coat: MyMo via Aboutyou.de // Headband: Eisbäre via Aboutyou.de // Ripped Jeans, Bag: H&M // Booties: Roland Schuhe
Shop my Look
Einen Tag vor Heilgabend habe ich noch ein winterliches, kuscheliges Outfit für euch!
Fake Fur
Schon seit zwei Jahren etwa werfe ich jedes Jahr zur Winterzeit ein Auge auf kuschelige Fake Fur Jacken und Mäntel. Bisher haben mich meist zwei Gründe davon abgehalten zuzuschlagen: Entweder, die Jacke hat so stark aufgetragen, dass ich mich wie eine kleine Felltonne  gefühlt habe. Das ist nämlich oft der Nachteil von all dem ganzen Plüsch… Oder aber ich habe mich daran erinnert, dass ich ja eigentlich schon zig Jacken und Mäntel habe und die Vernunft hat gesiegt.
Als ich nun aber die Chance hatte, mir bei About You kurz vorm Fest noch ein vorweihnachtliches Geschenk für mich selbst auszusuchen, konnte ich mir einen Blick auf die vielen schönen Mäntel nicht verkneifen. Und dort fand ich ihn: Einen stylischen Kunstfellmantel von MyMo mit wunderschönem Muster aus sechs verschiedenen Fellfarben. Toll ist, dass er zwar unheimlich kuschelig, aber dabei nicht so massiv ist, dass er einen dick erscheinen lässt. ;-)
Die Kombi
Beim Outfit habe ich darauf geachtet, dass sich die Farben des Mantels im Rest des Looks wiederfinden. Das muss natürlich nicht so sein – ich hatte ihn zum Beispiel auch schon mit Blue Jeans und einem hellblauen Pulli an, was ebenfalls super gepasst hat. Aber um euch den Mantel das erste Mal zu zeigen, fand ich dieses stimmige Bild einfach besonders schön. So trage ich hier meine dunkelgraue Ripped Jeans sowie ein neues Shirt mit Zipper in beige-braun. Dazu Booties und Fransentäschchen.
Stirnband
Neben meinem neuen Lieblingsmantel – ich trage ihn gerade fast täglich, es war also definitiv die richtige Wahl – habe ich mir auch noch das Stirnband von Eisbär bei About You ausgesucht. Stirnbänder sind neben Ohrenschützern die perfekten Alternativen zu Mützen für mich, da sie meine Locken nicht platt drücken. Ein Vorteil bei diesem schlichten schwarzen Modell ist zudem, dass ich es sowohl im Alltag als auch zum Joggen tragen kann.
Wie gefallen euch mein neuer Kunstfellmantel und das Outfit generell?
Ich wünsche euch hier schon mal einen wunderschönen und in diesen Zeiten vor allem friedlichen Heiligen Abend ihr Lieben!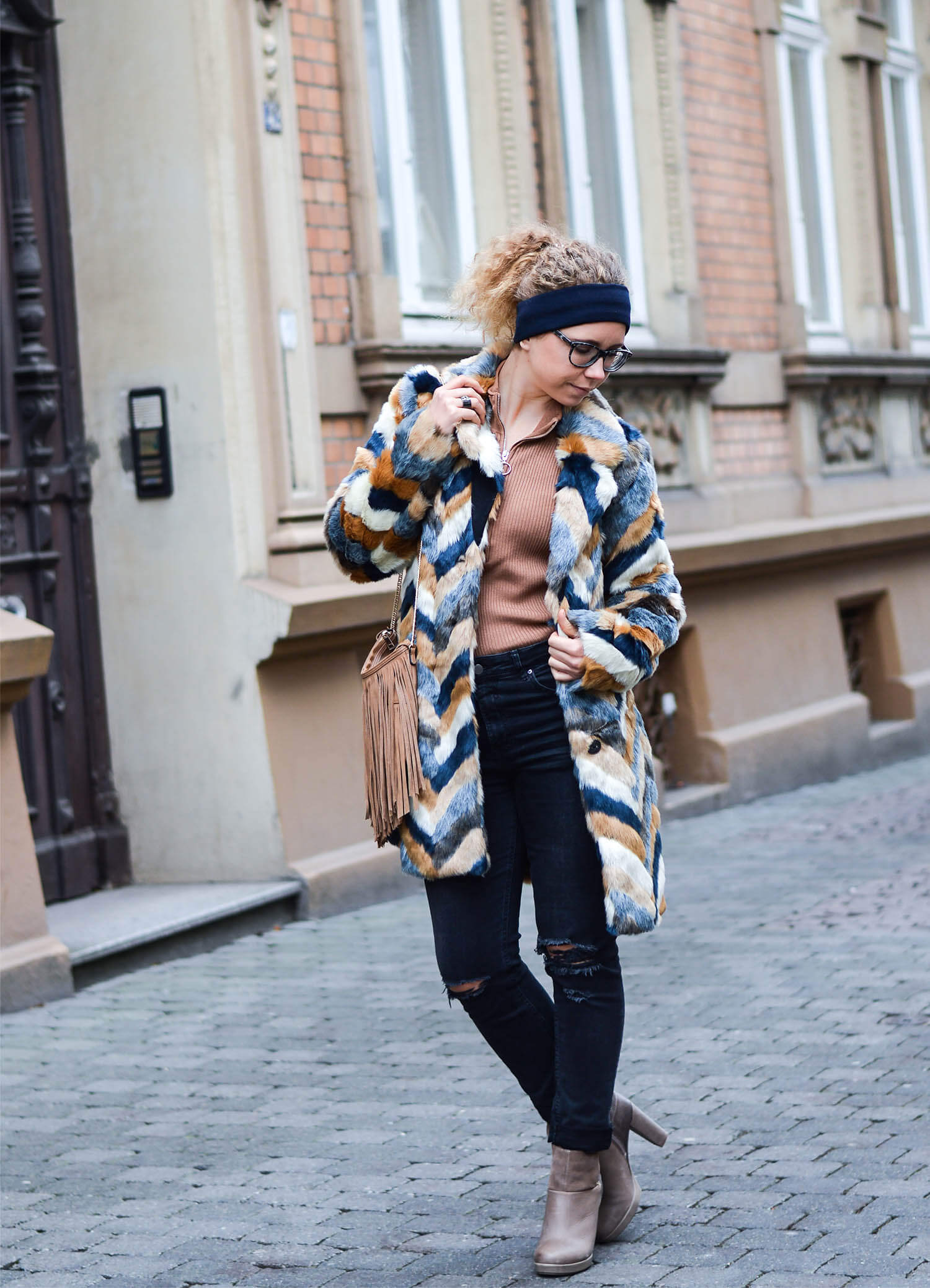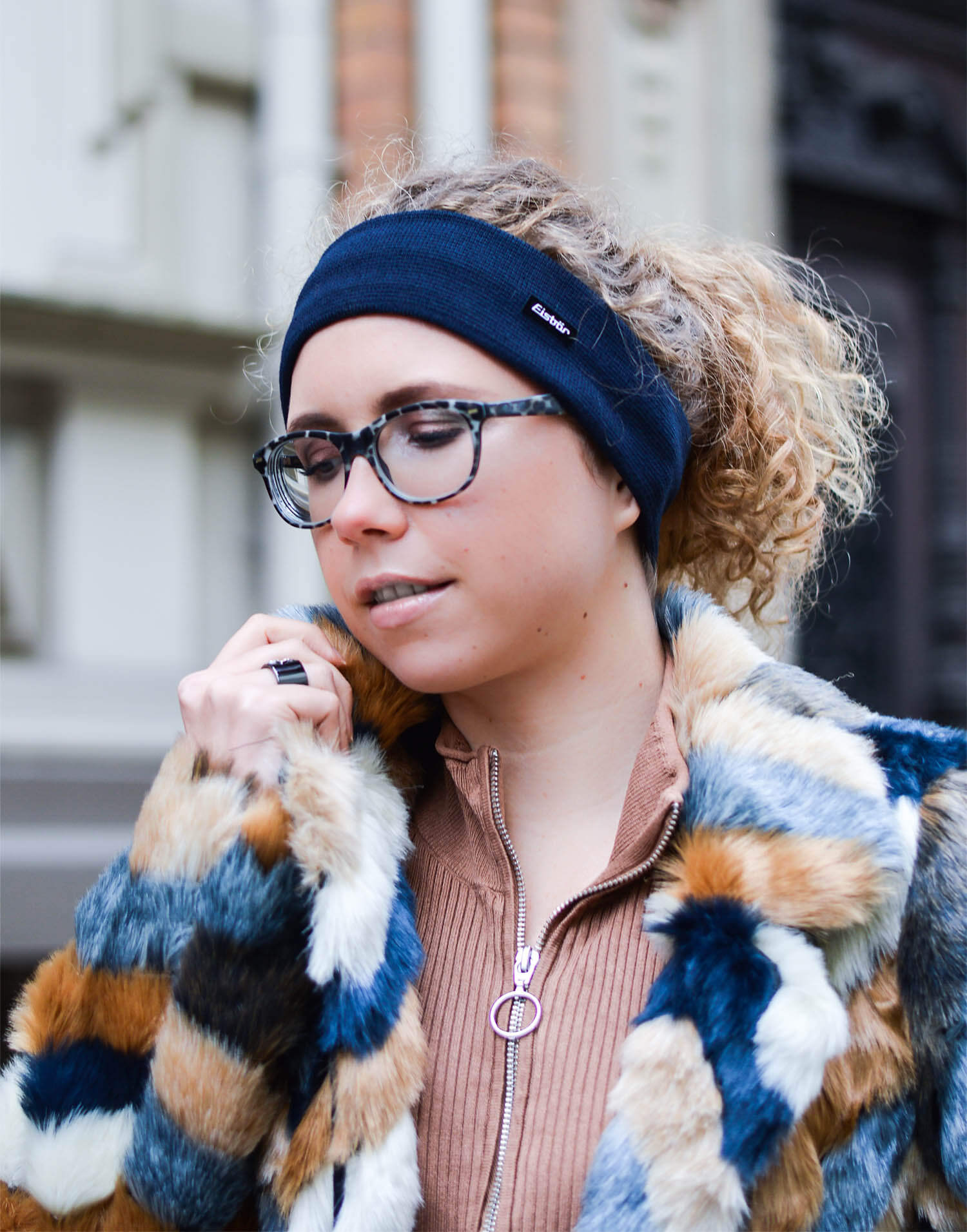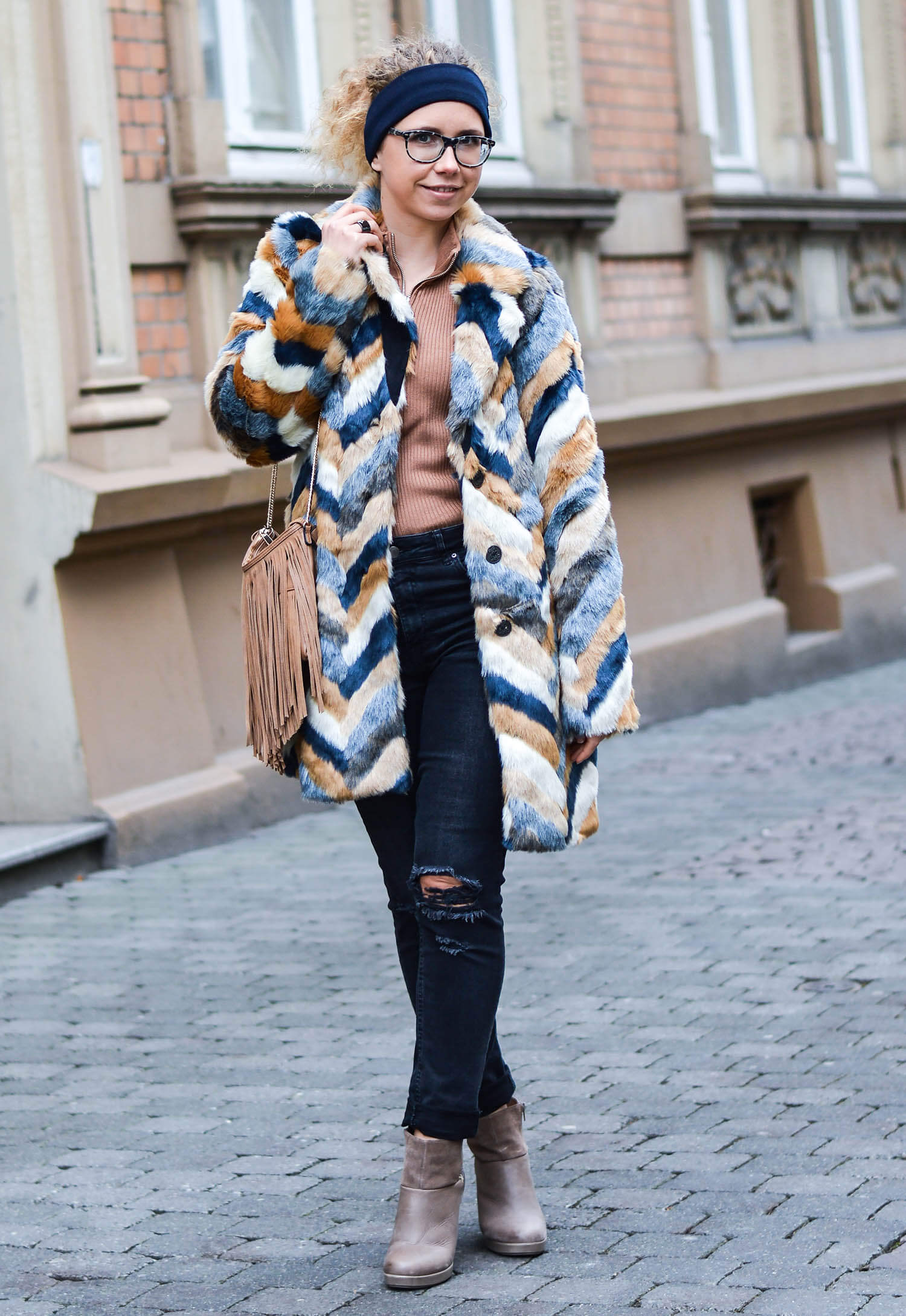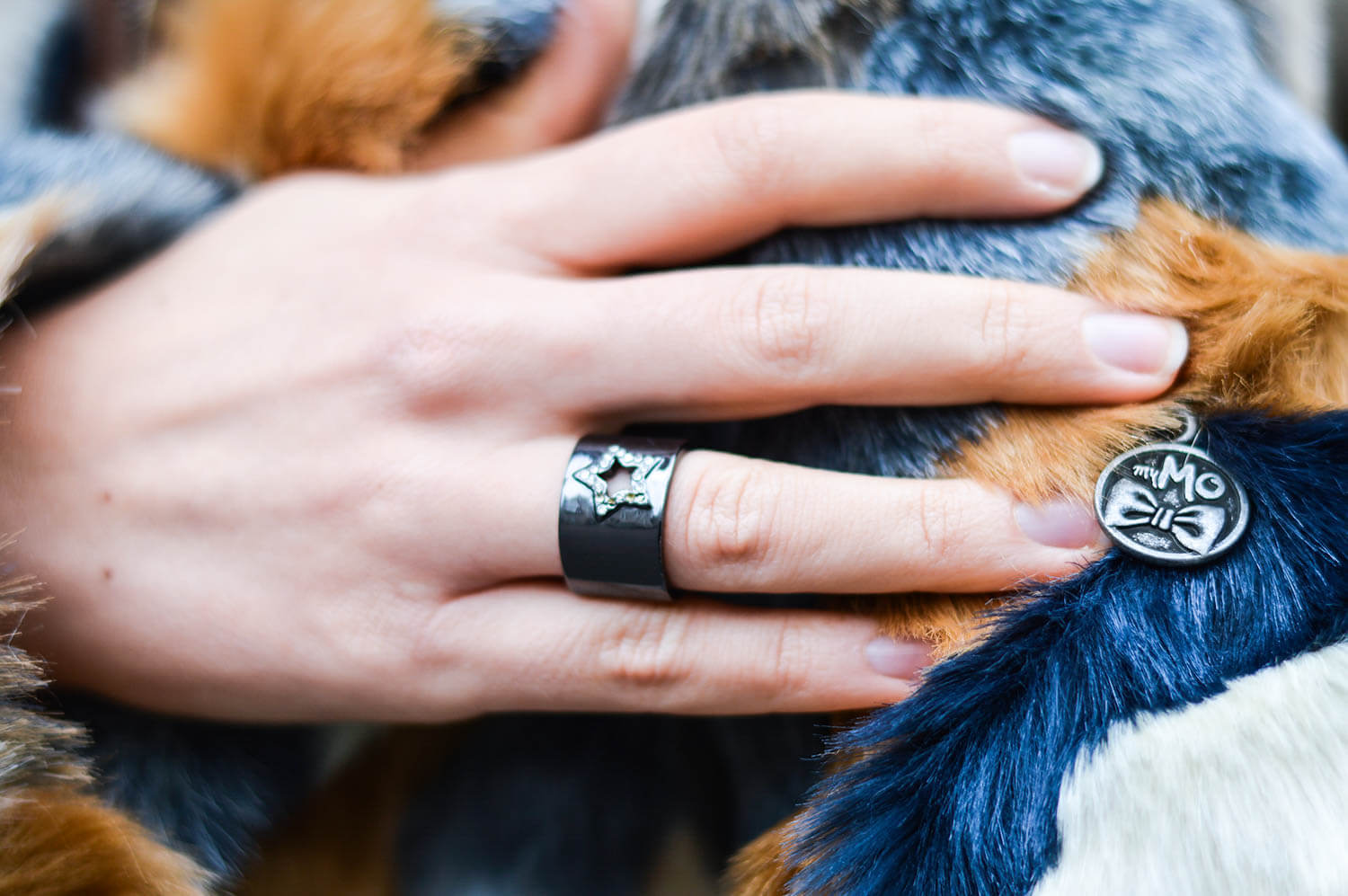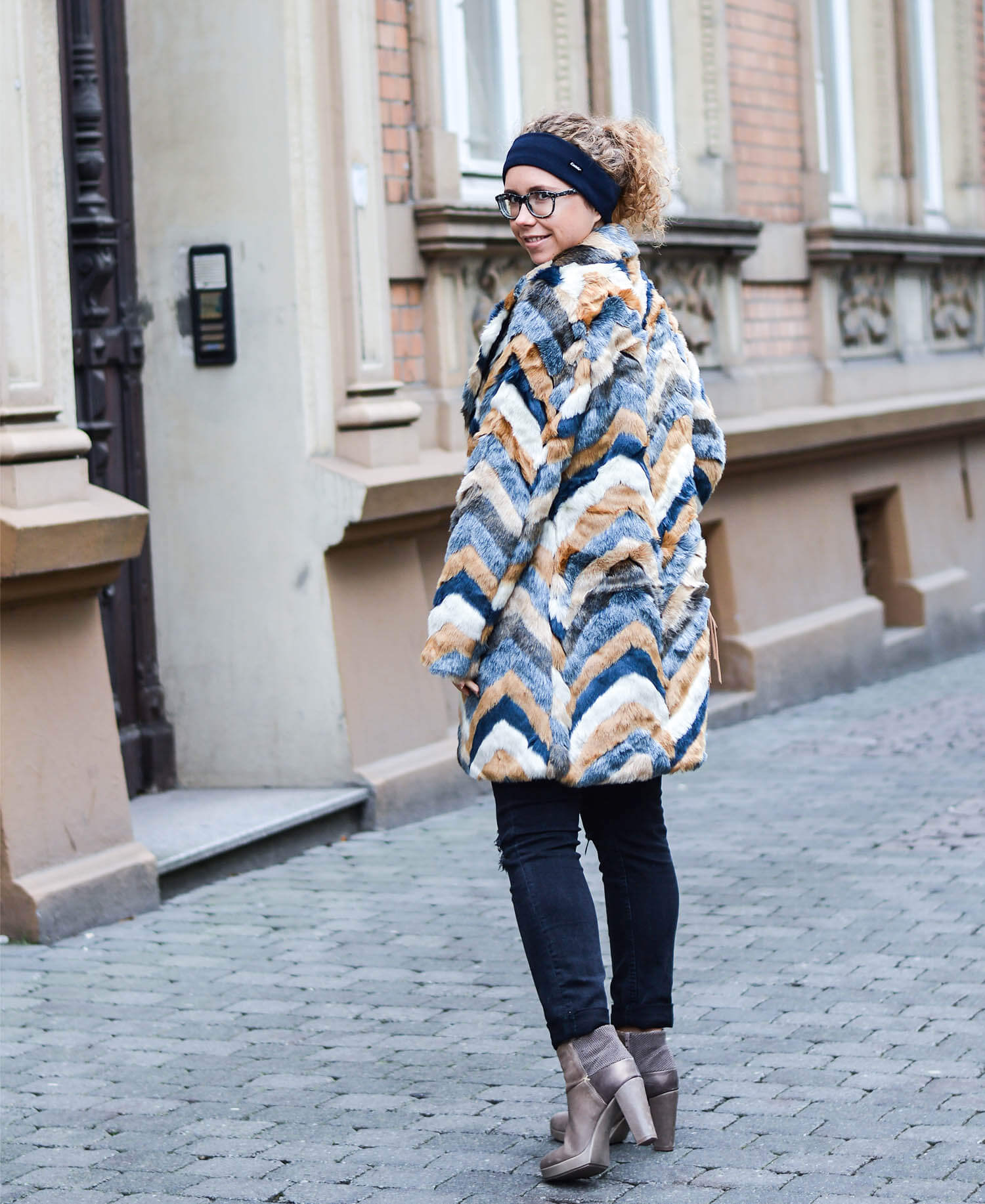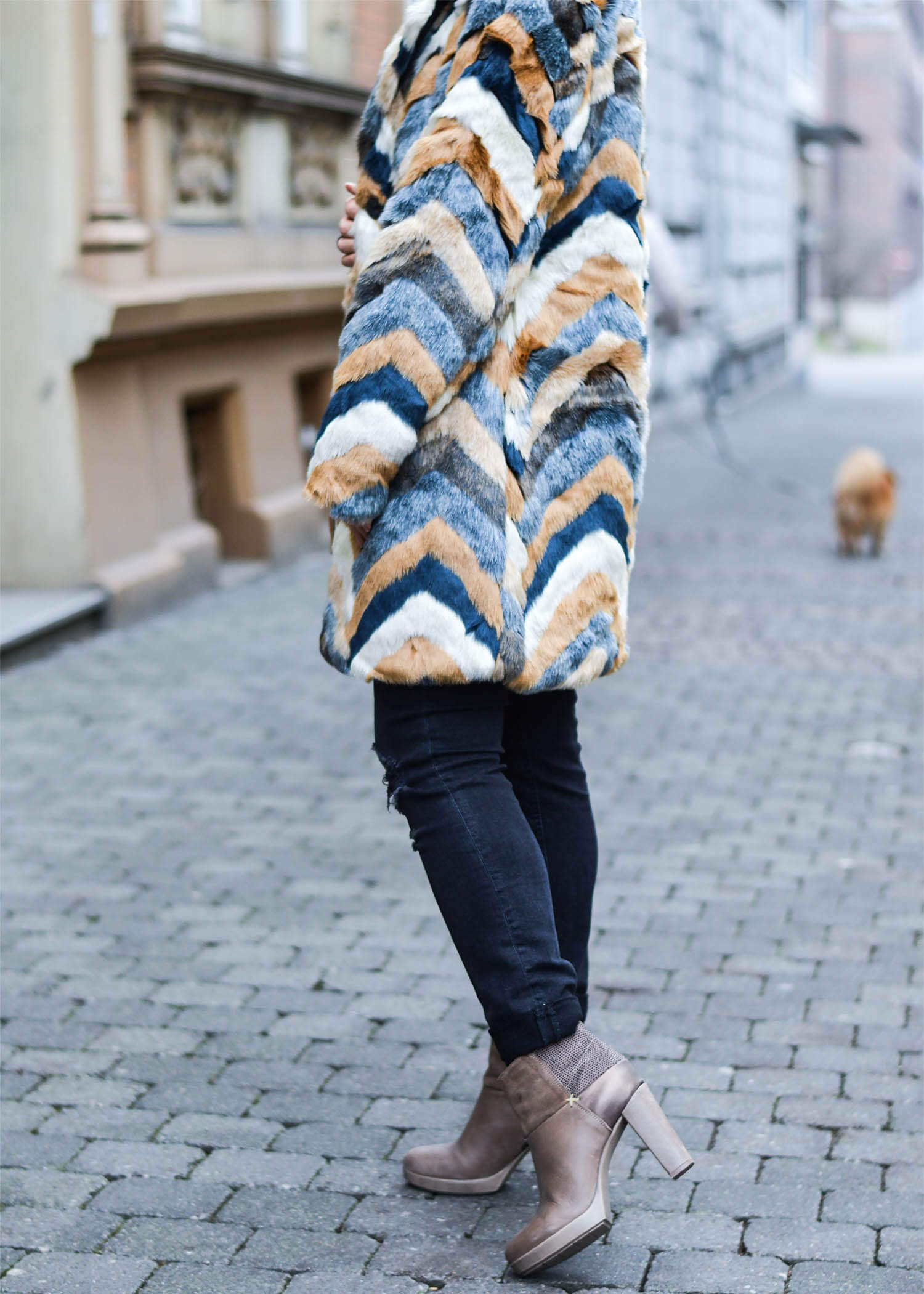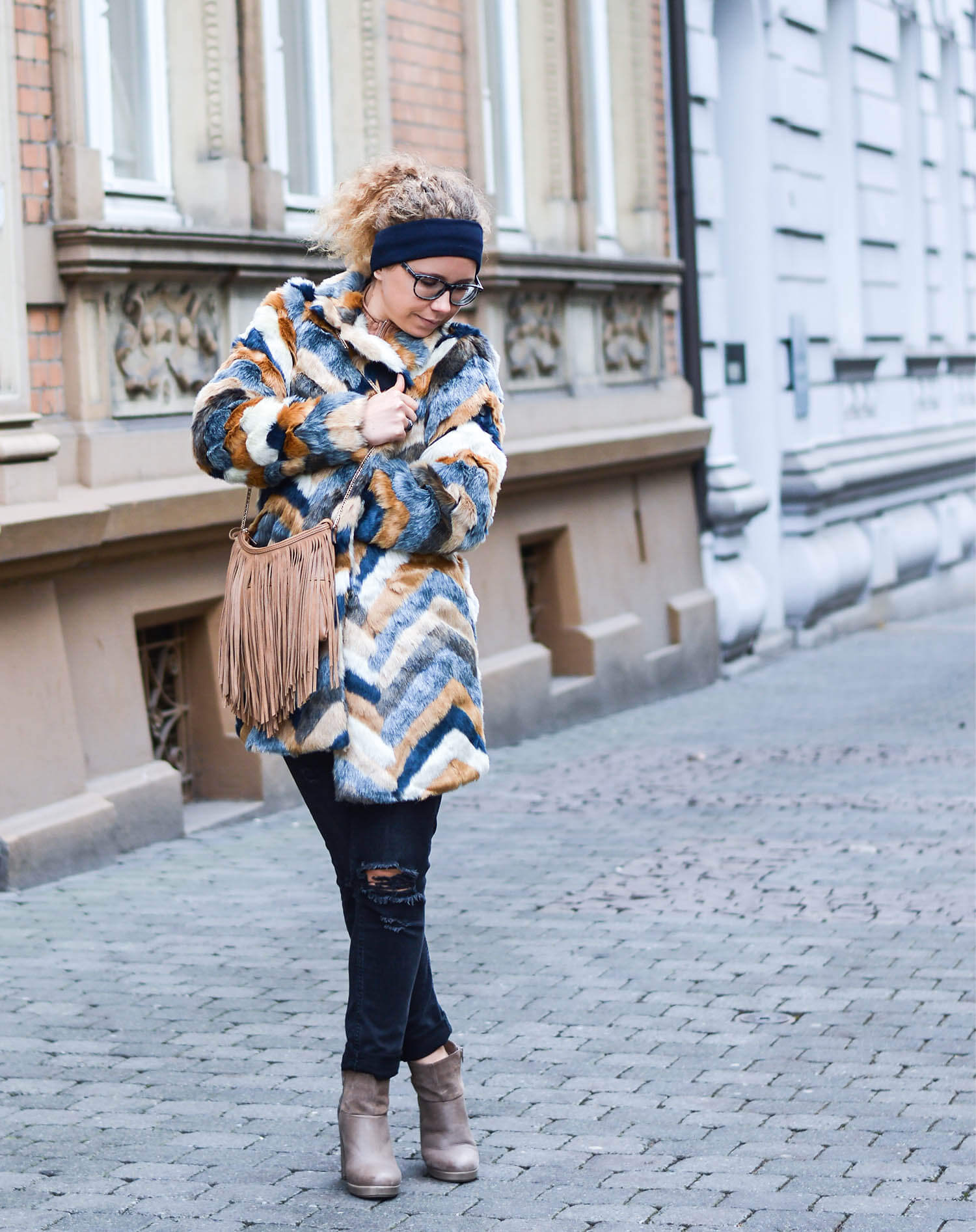 ---
One day before Christmas Eve I've got a winterly cozy outfit for you!
Fake Fur
I cast an eye on cuddly fake fur jackets and coats since two years now. Two reasons restrained me from buying one of them so far: Either the jacket let me look a bit fat, so I felt like a little furry ton… Or I remembered that I already have enough jackets and coats…
Now, I had the chance to search a pre-Christmas present for myself at About You and I just had to look at the amounts of beautiful coats. There I found it: A stylish fake fur coat from MyMo with a beautiful pattern made of six different fur colors. It's so soft and cuddly, but not that thick at all. So, I don't look chubby while wearing it. :-)
The combo
For the first blogpost with my new fave coat, I chose come colors which you can find in the jacket as well. I'm wearing my dark grey ripped jeans and a new shirt with zipper in beige-brown, booties and fringe bag.
Headband
In addition to the coat, I also chose the headband from Eisbär at About You. Headbands and earmuffs are the perfect alternative to caps for me because they don't flatten my curls. It's advantageous that I can wear this simple black headband on a daily business as well as when I go for a run on cold days.
How do you like my fake fur coat and the outfit in general?
I wish you a wonderful and first of all peaceful Christmas Eve tomorrow lovelies!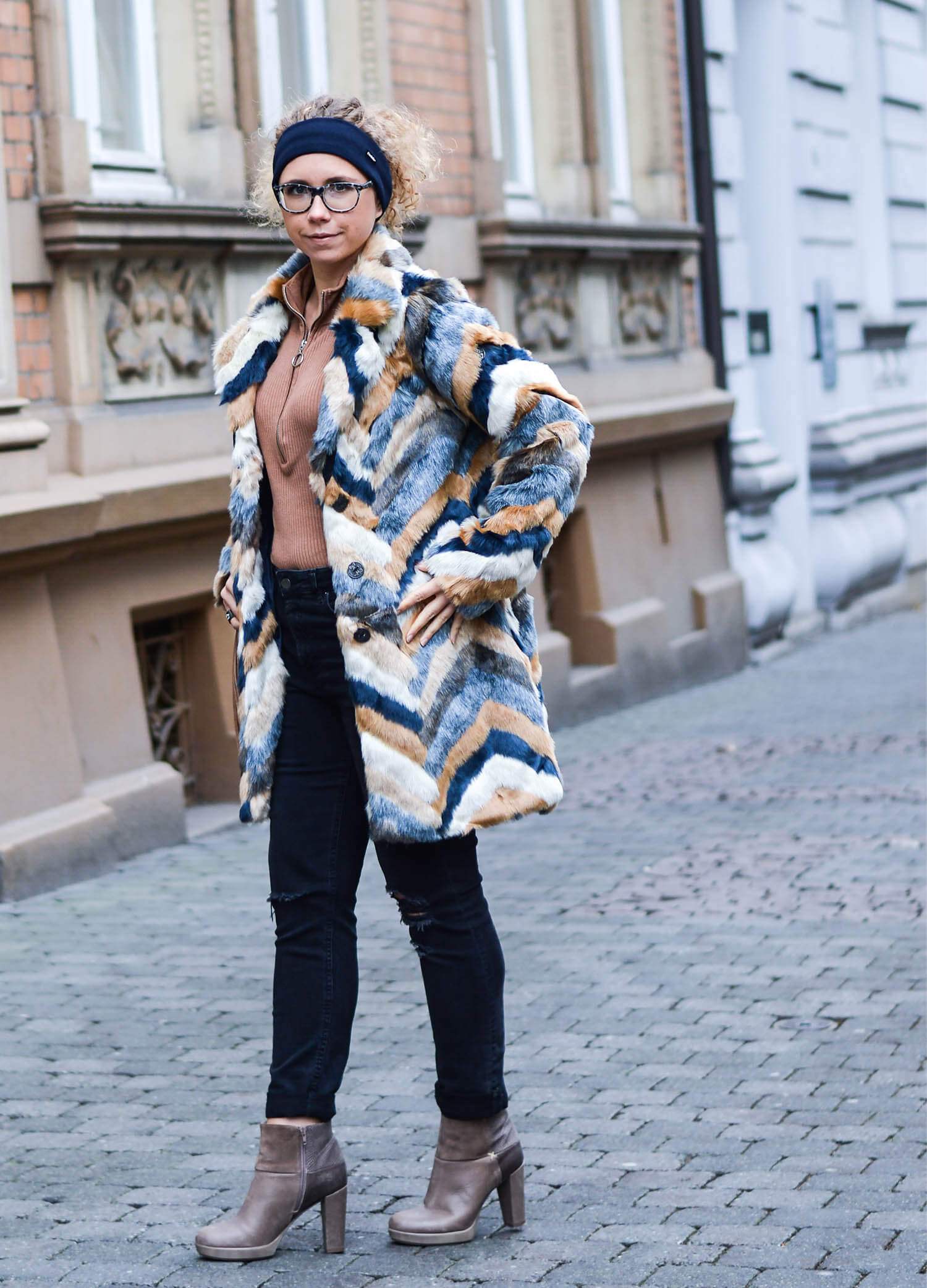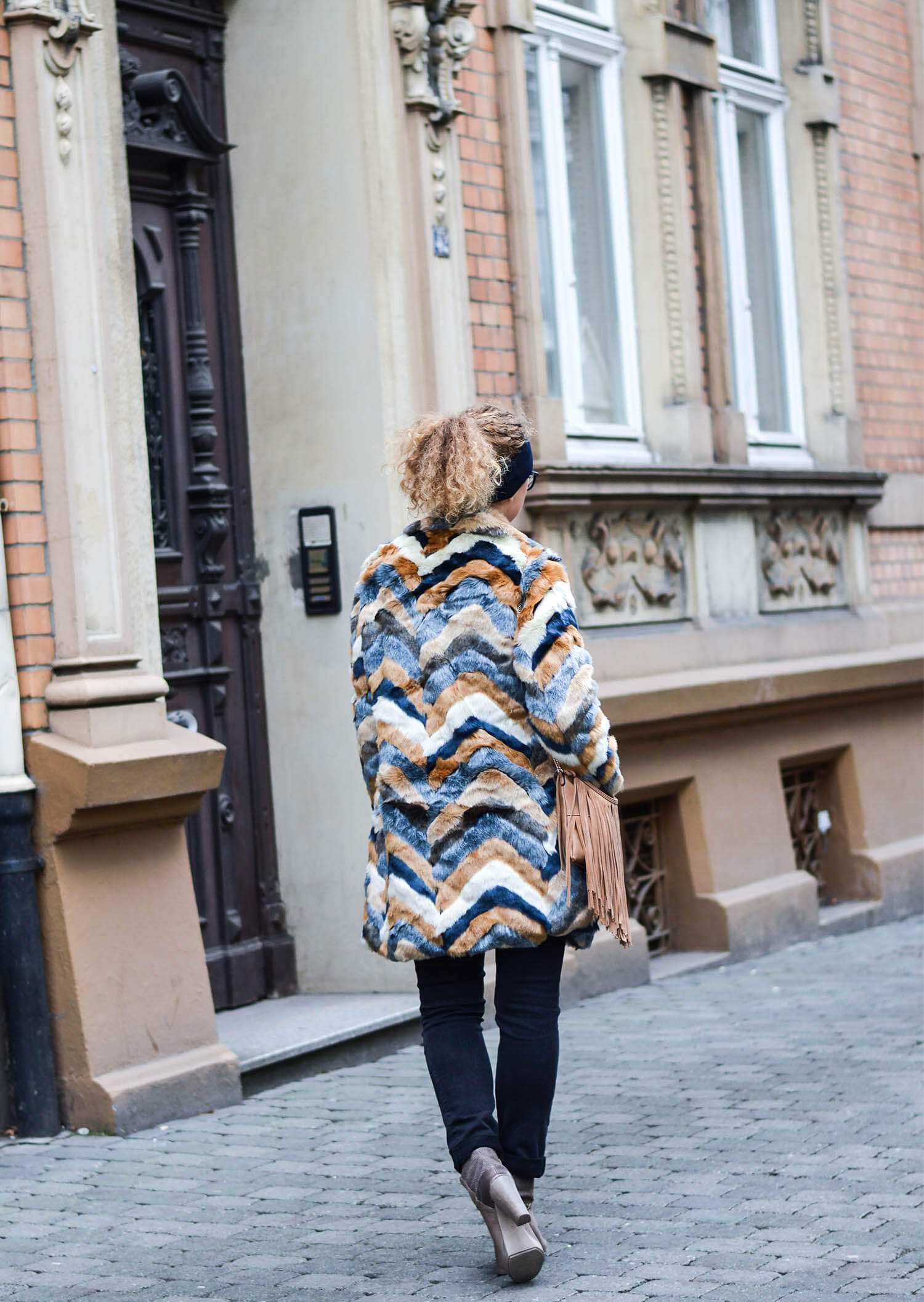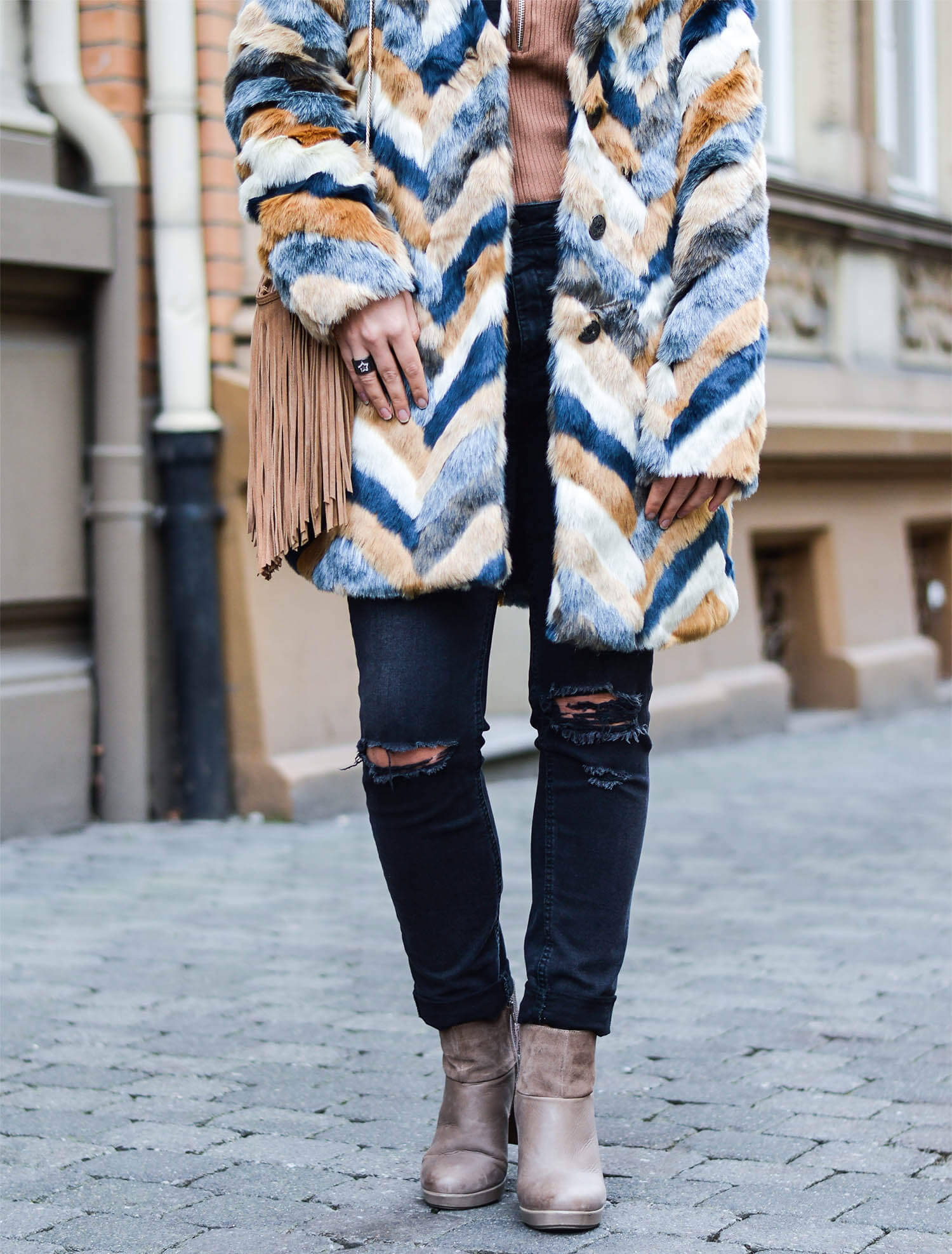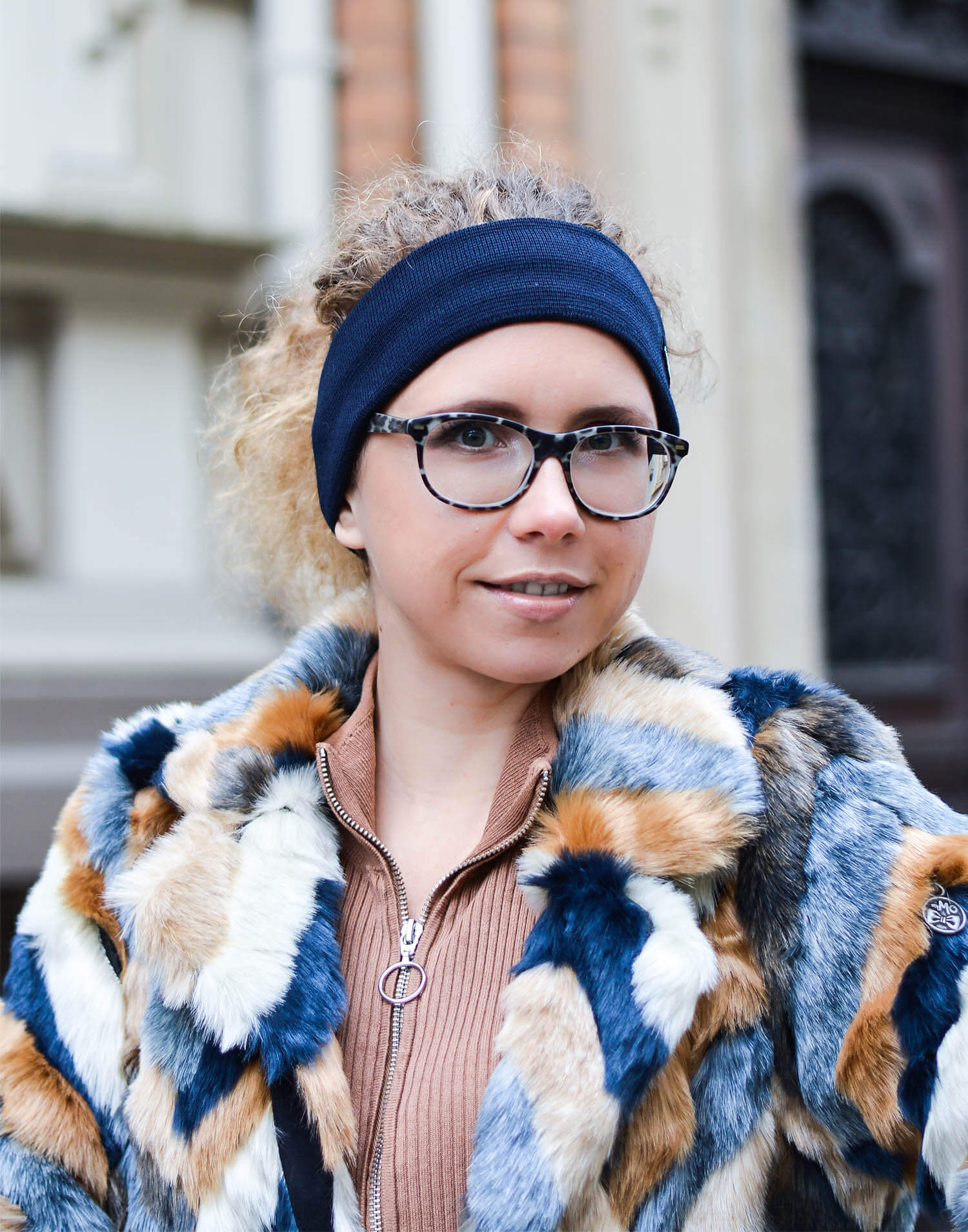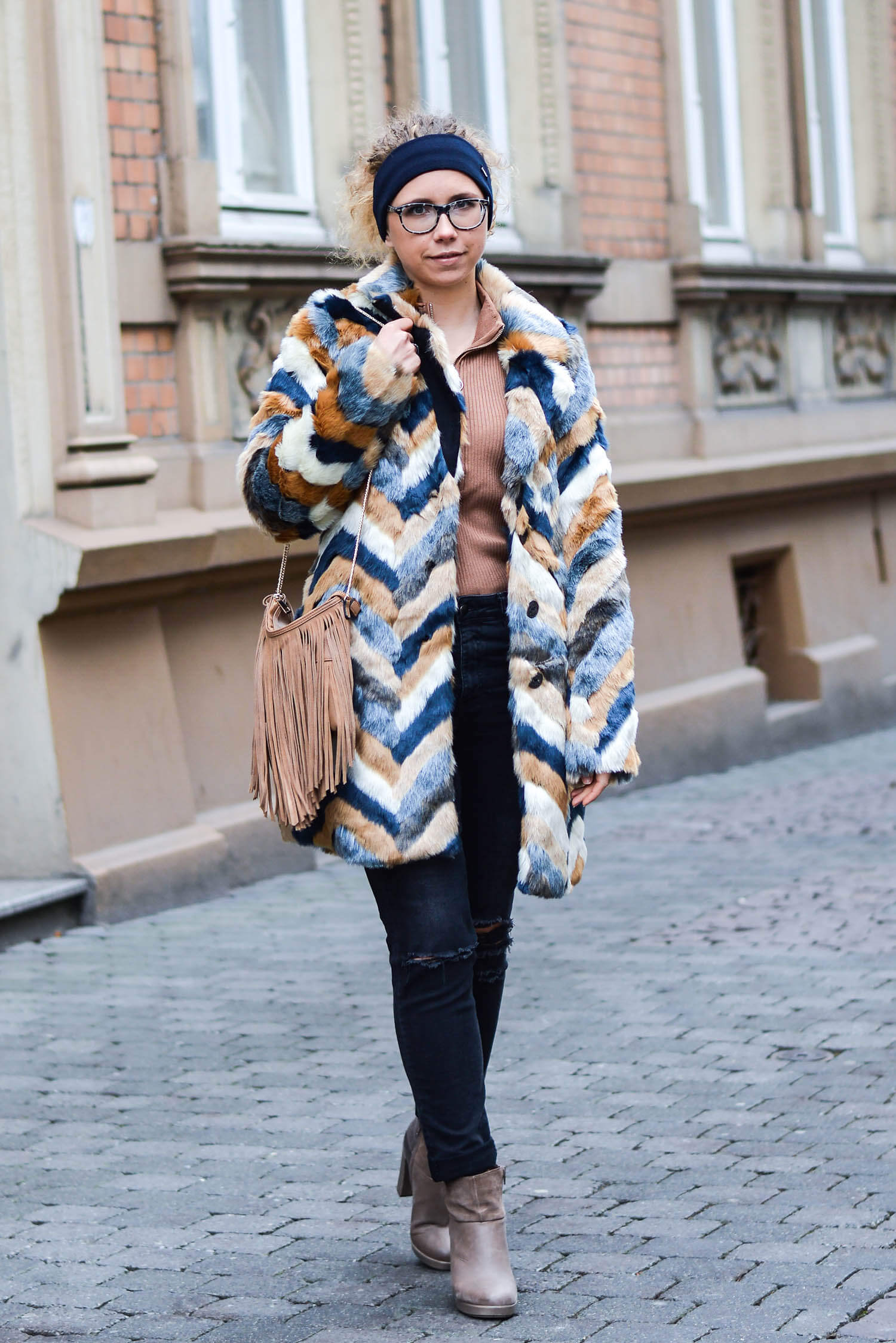 In freundlicher Kooperation mit About You. // In cooperation with About You.