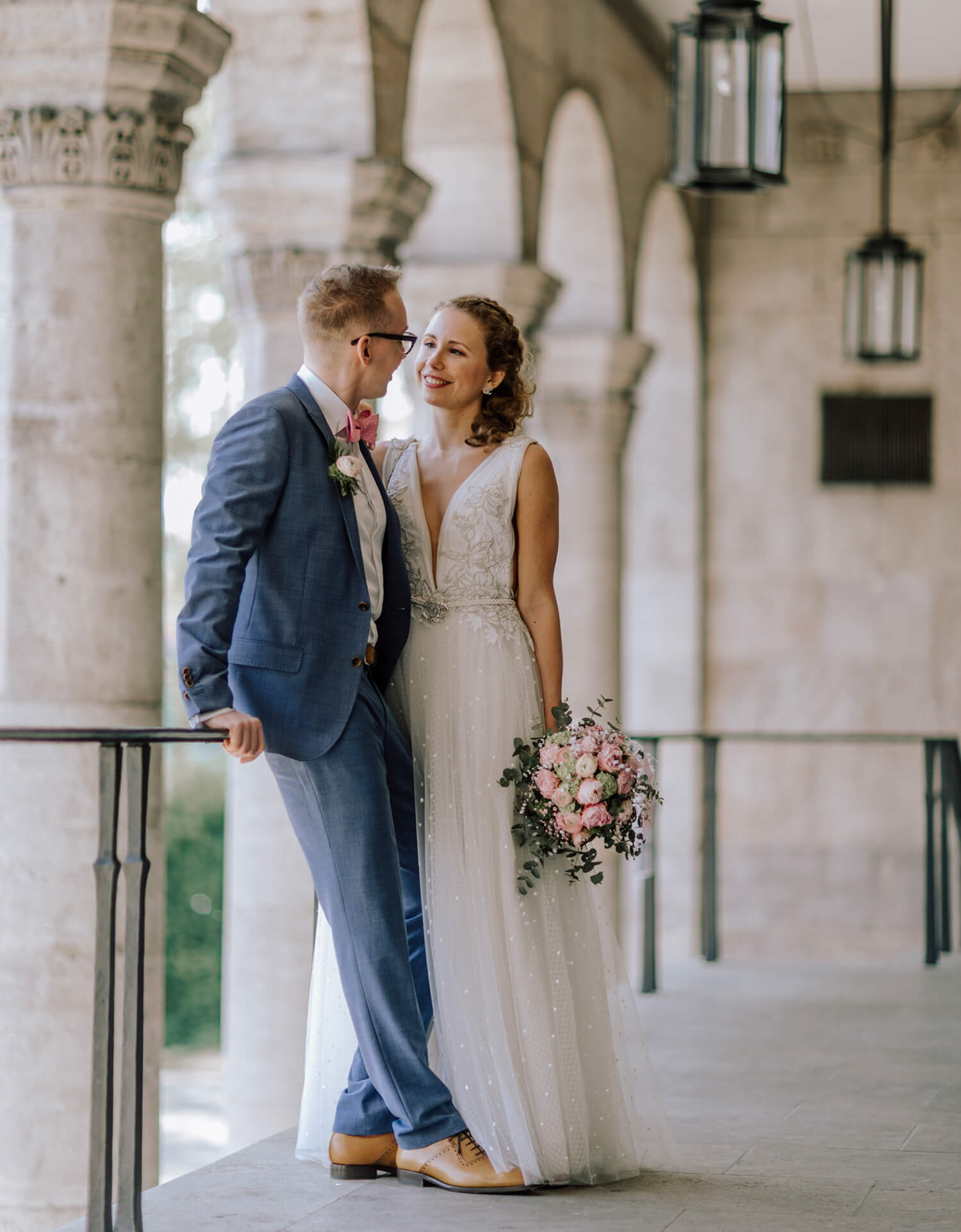 Ich knüpfe heute direkt an das letzte Wedding Update von unserem "First Look" an und gehe chronologisch vor. Nachdem wir uns nämlich das erste Mal als Braut und Bräutigam gesehen haben, blieben wir noch ein wenig an genau dieser Location. Eine Auswahl dieser Fotos möchte ich euch heute zeigen…
Von Romantik bis Sport
Unsere großartige Fotografin Niki* hat uns ganz wunderbar unterstützt beim Shooting. Wir waren eigentlich die ganze Zeit ganz bei uns und konnten die Zeit wirklich genießen. Niki hat uns zwischendurch ein paar Anweisungen gegeben, zum Beispiel, dass der Mister mir etwas Lustiges ins Ohr flüstern solle, damit wir beide ganz besonders authentisch und herzlich lachen. Das hat uns auf jeden Fall sehr geholfen!
Neben ein paar ganz klassischen und sehr romantischen Bildern, hat Niki uns hier auch wenig Sportlichkeit abverlangt. Auch wann man sich in dem Moment selbst noch gar nicht vorstellen kann, dass auch diese Bilder wunderschön und "echt" werden, hatten wir die ganze Zeit über vollstes Vertrauen in unsere Fotografin.
Tipps für die Fotografensuche
Das ist denke ich auch echt am wichtigsten: Findet jemanden, der euch zum einen sympathisch ist, dessen Foto-Portfolio vom Stil dem entspricht, was ihr euch vorstellt (viele Wedding-Fotografen haben ja inzwischen auch tolle Insta-Profile) und dem ihr somit voll vertrauen könnt. So könnt euch beim Shooting fallen lassen und die Fotos werden umso authentischer. Erfahrungen und Empfehlungen von Paaren, die in eurem Umfeld bereits geheiratet haben, sind natürlich auch immer Gold wert. Holt euch auch ruhig mehrere Angebote ein, denn auch preislich gibt es wirklich riesige Unterschiede… Wir würden unsere Fotografin auf jeden Fall immer wieder buchen und freuen uns, dass sie auch bei unsere Hochzeitsparty wieder dabei sein wird!
So, jetzt aber genug der Worte. Ich hoffe, euch gefallen die Bilder und ihr bekommt einen weiteren Einblick in den bisher schönsten Tag unseres Lebens. Beim nächsten Wedding Update wird's blumig… ;-*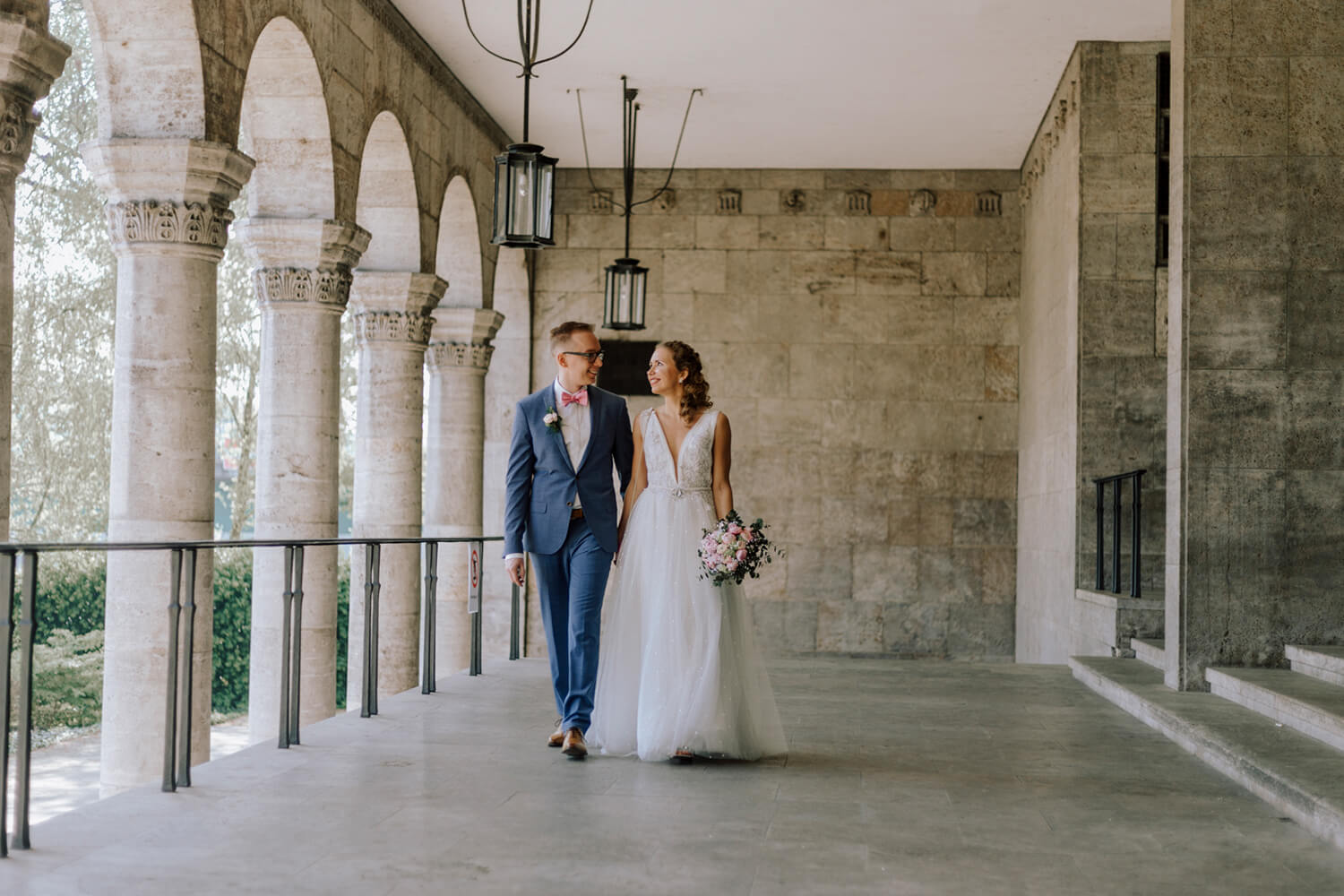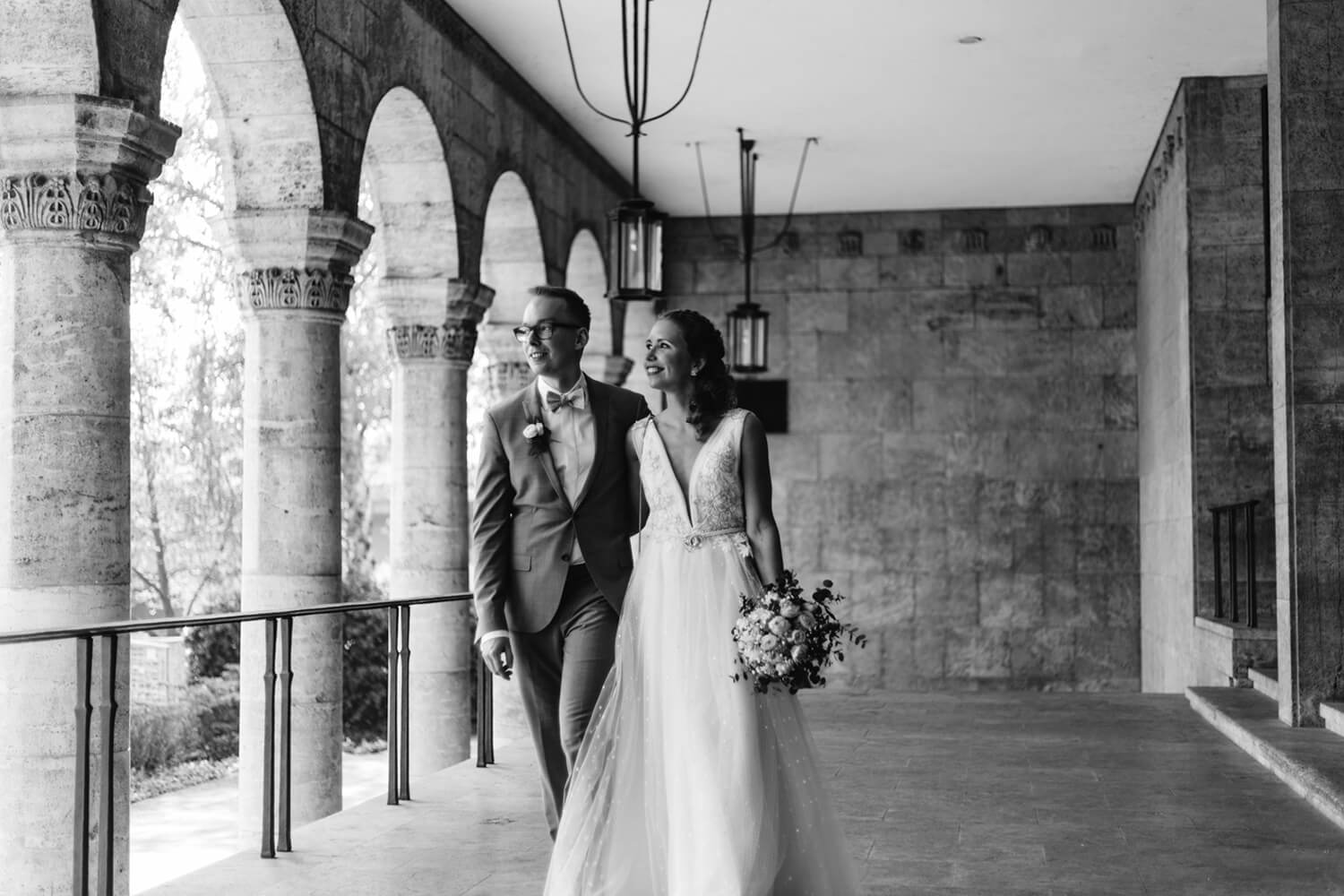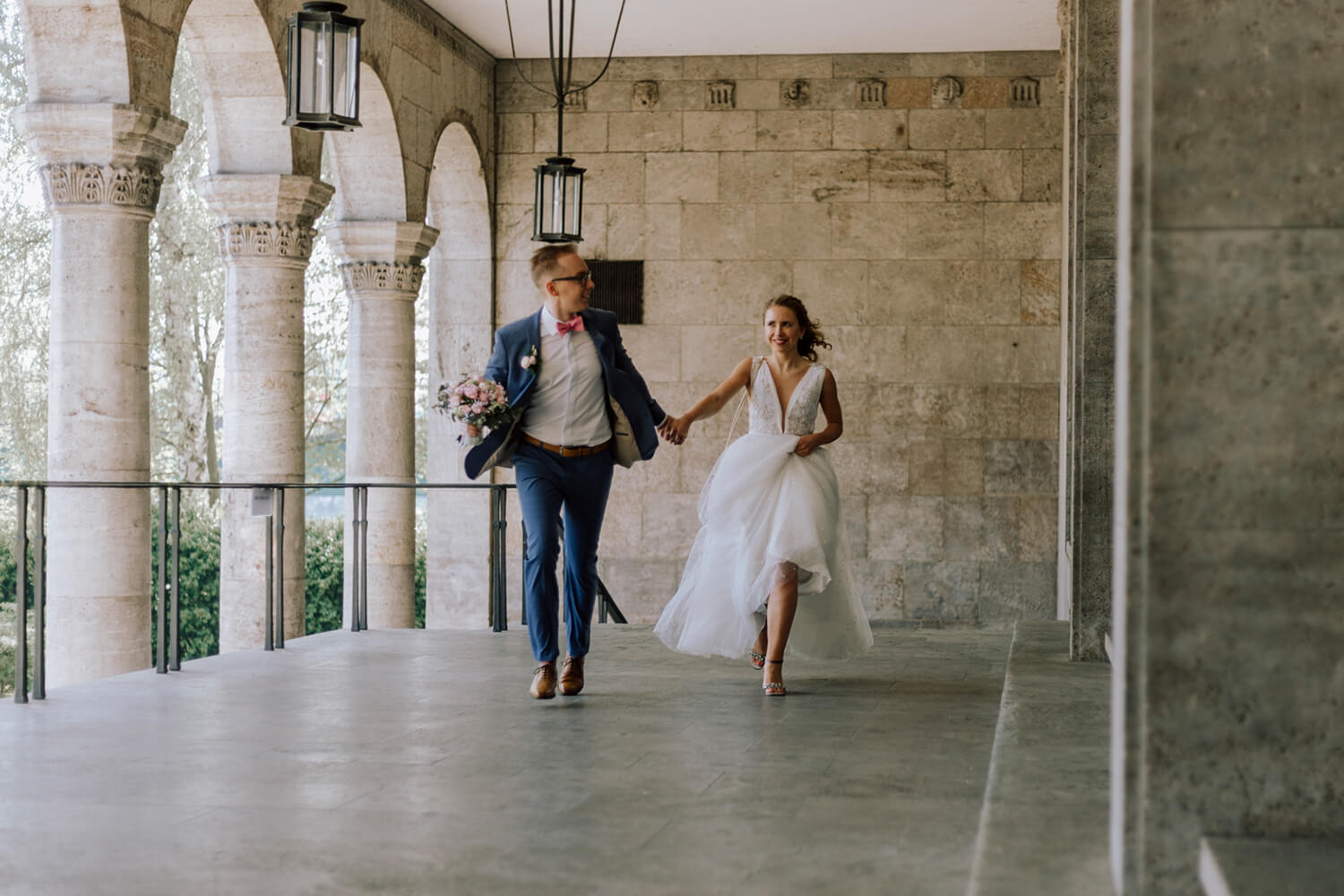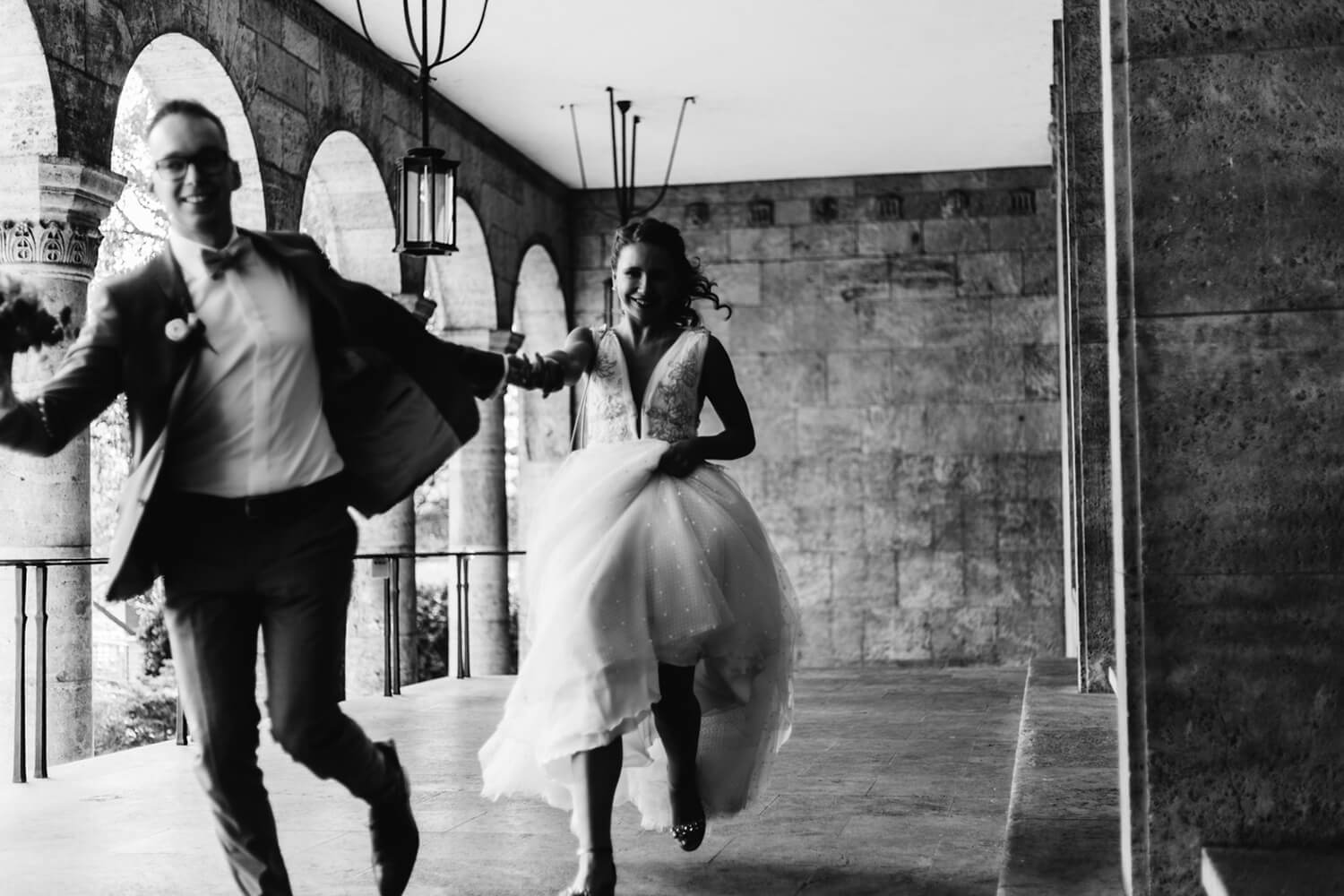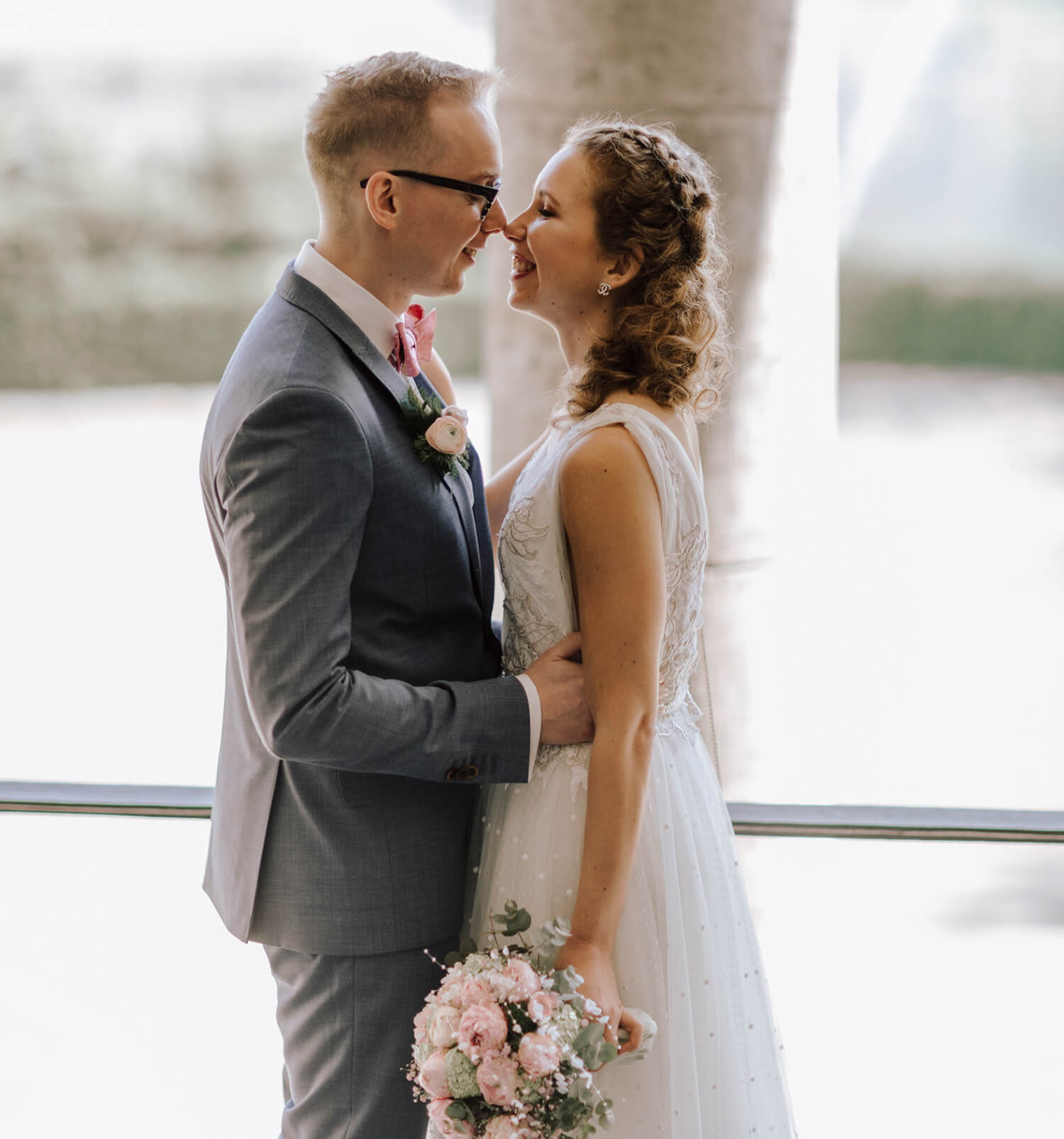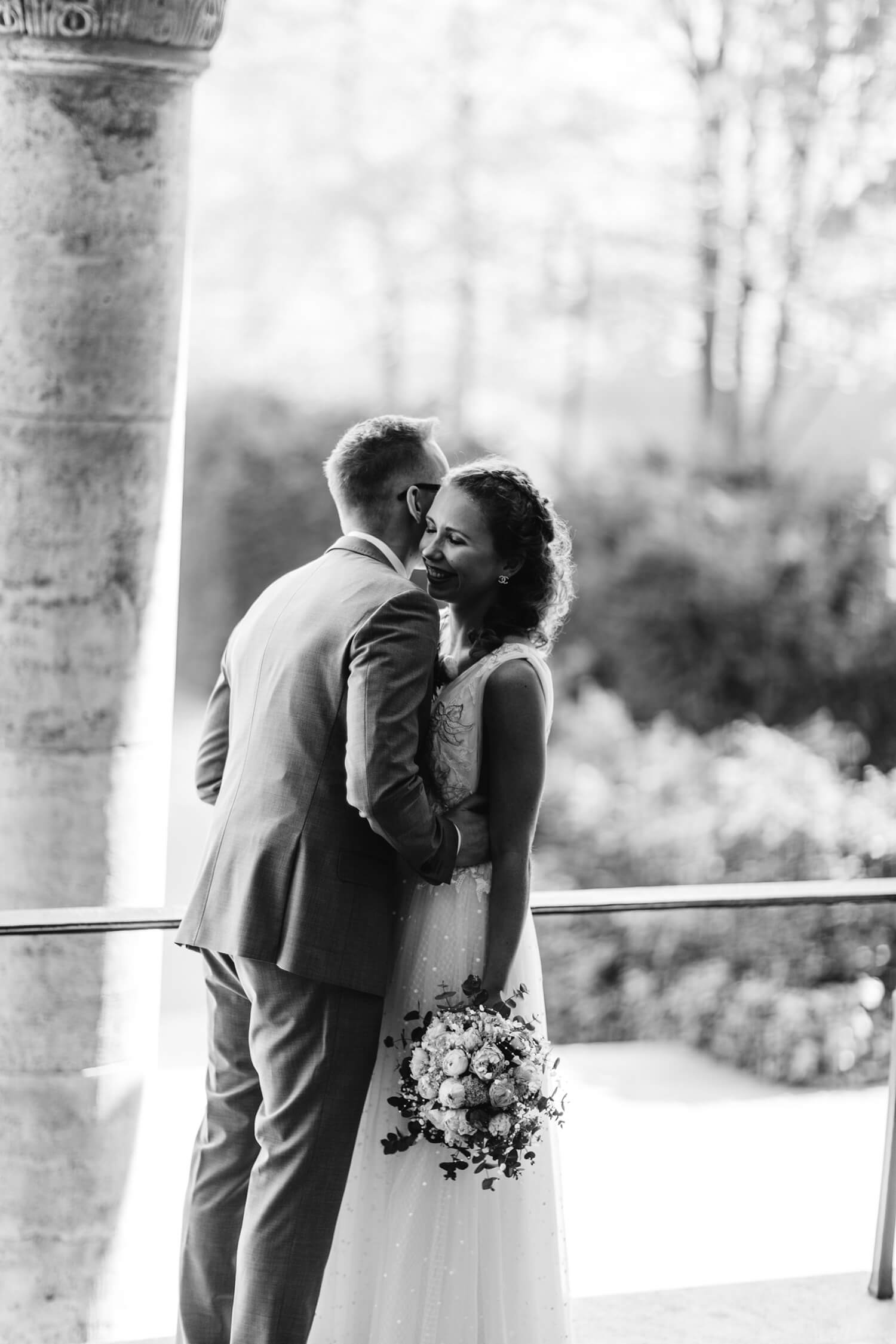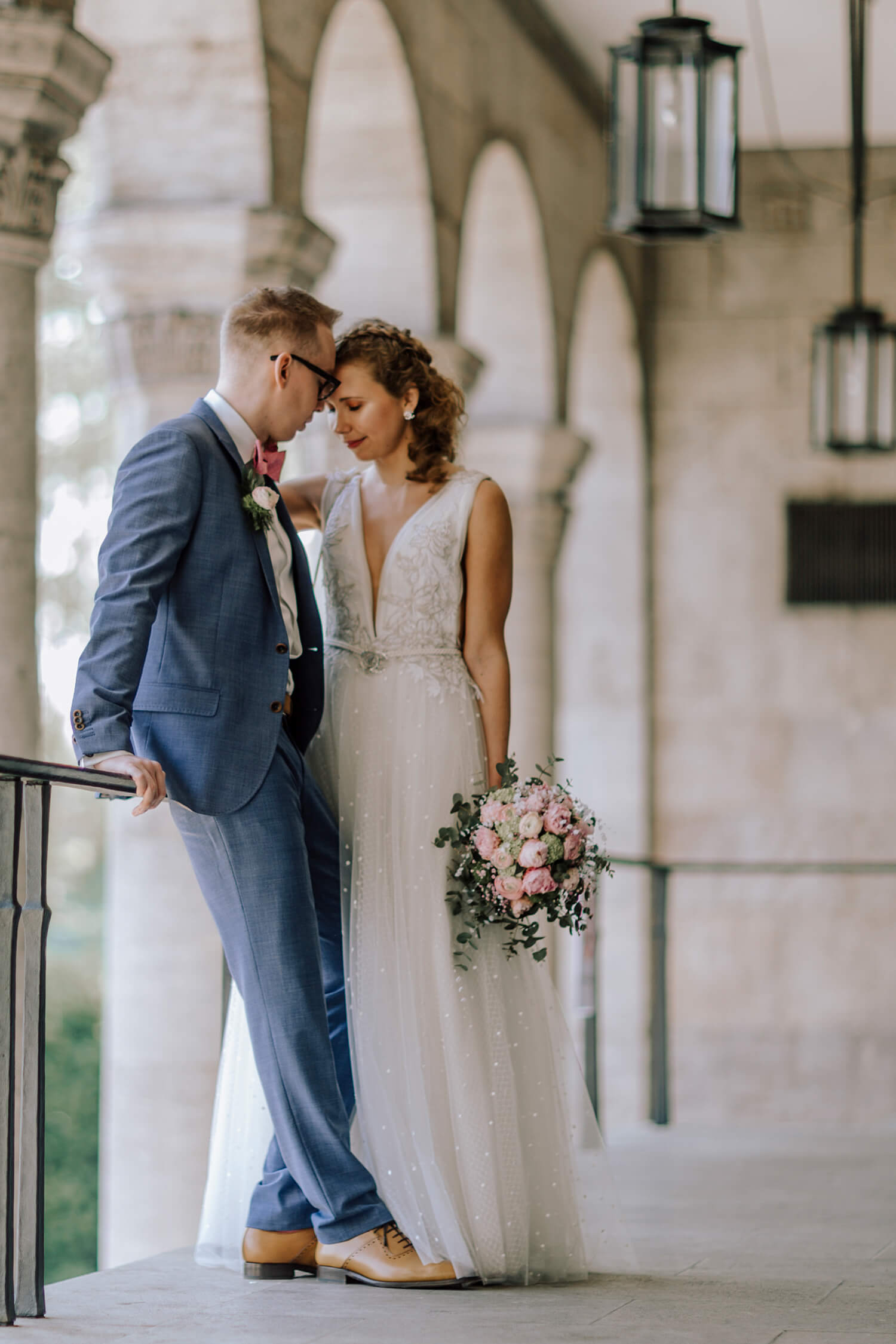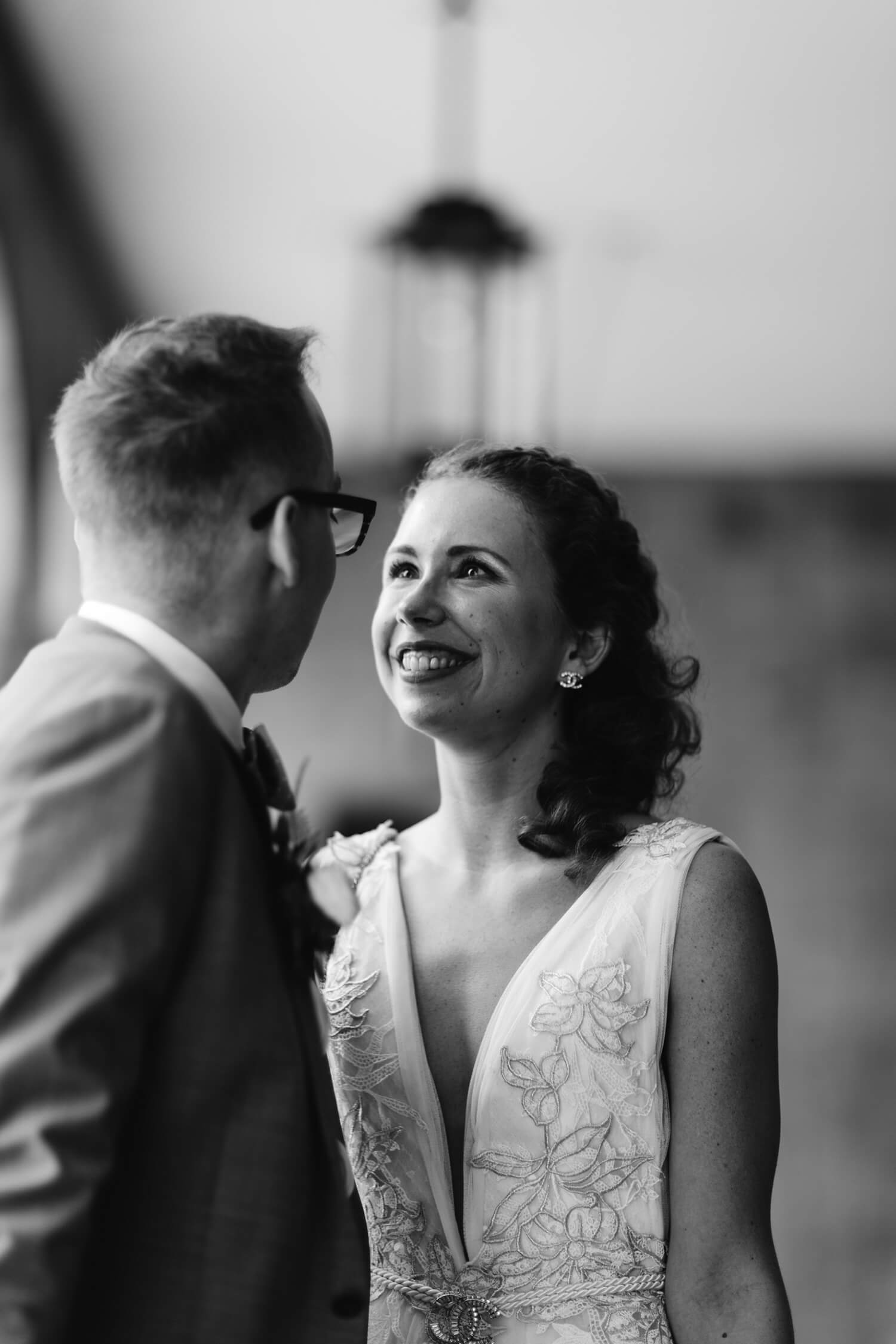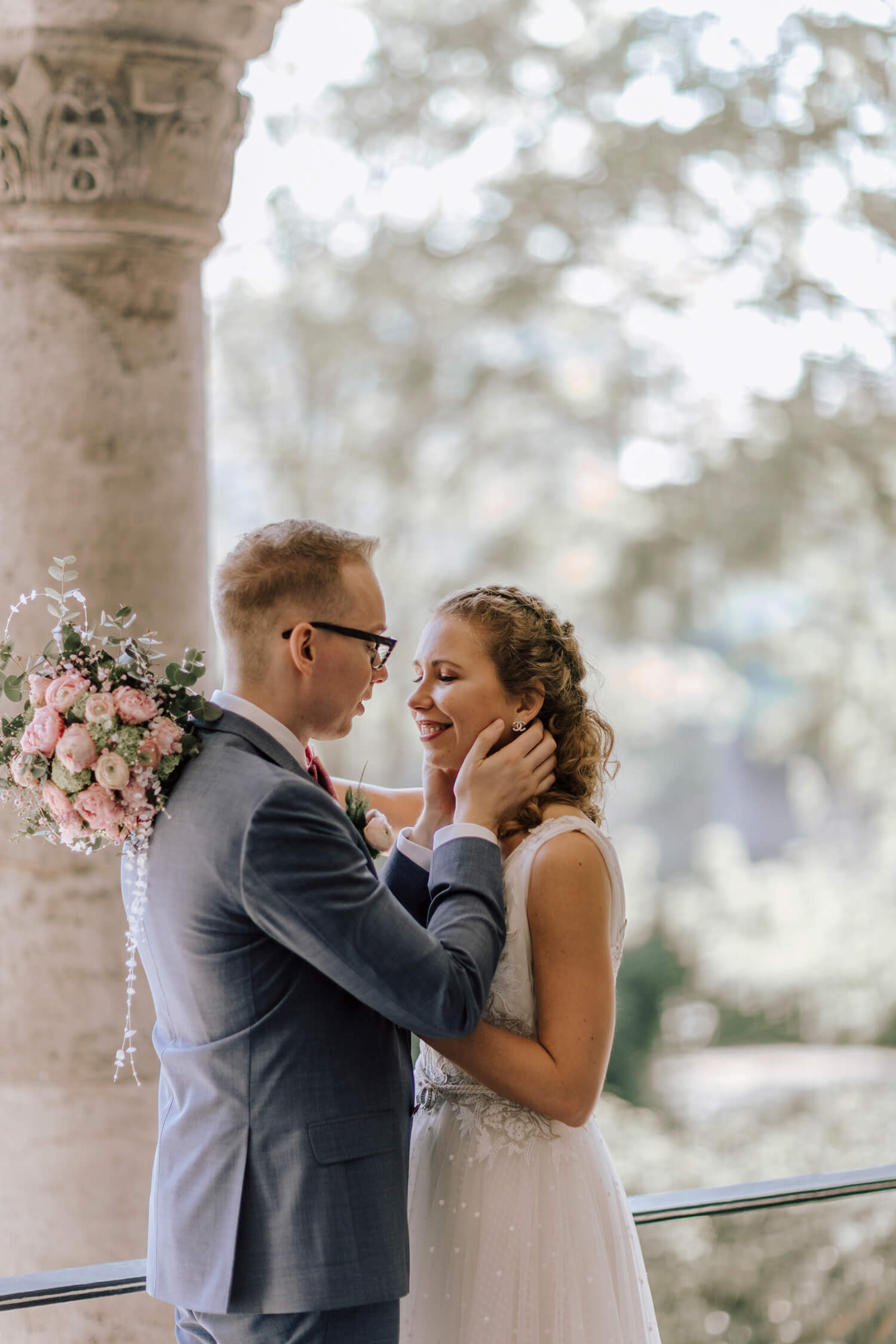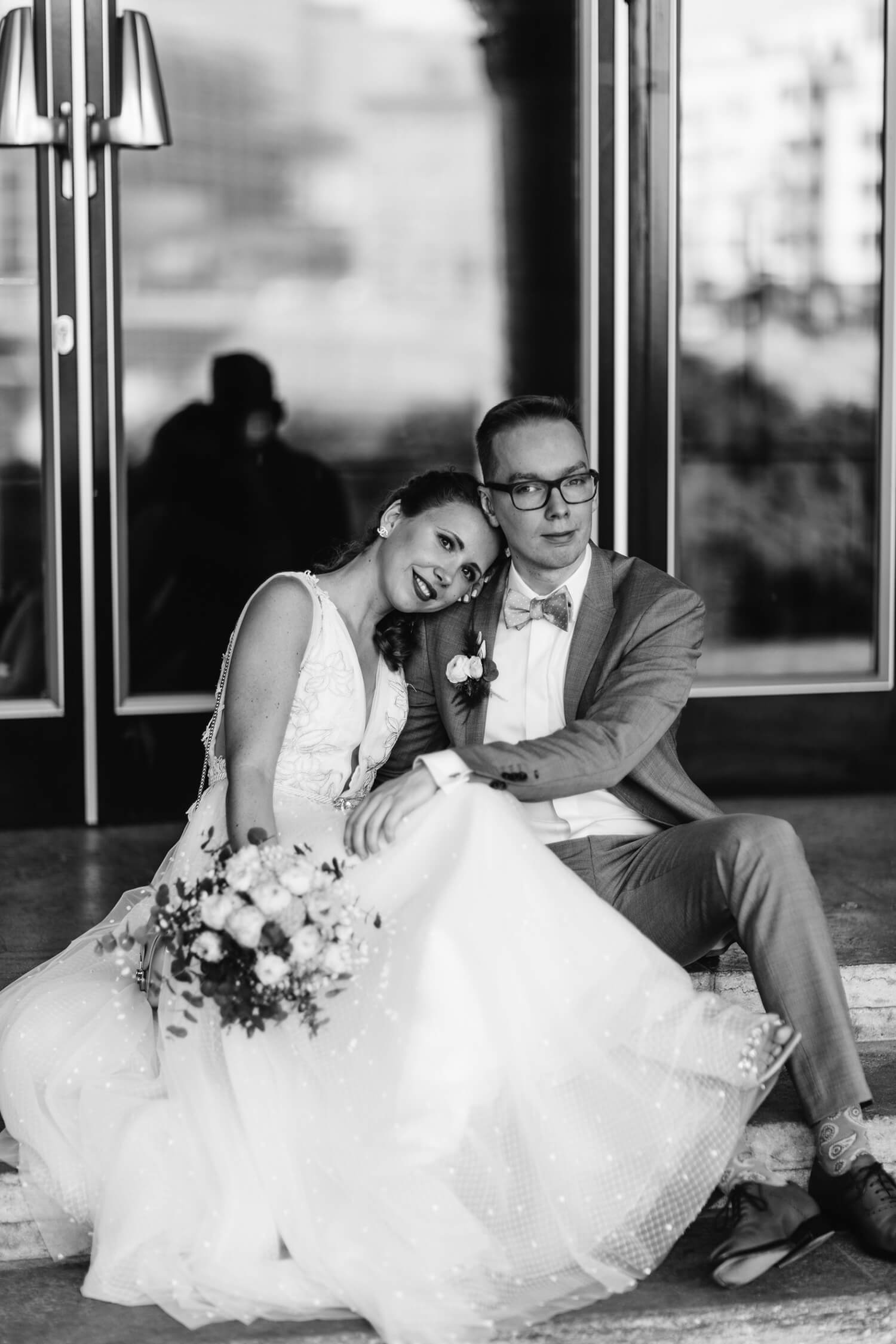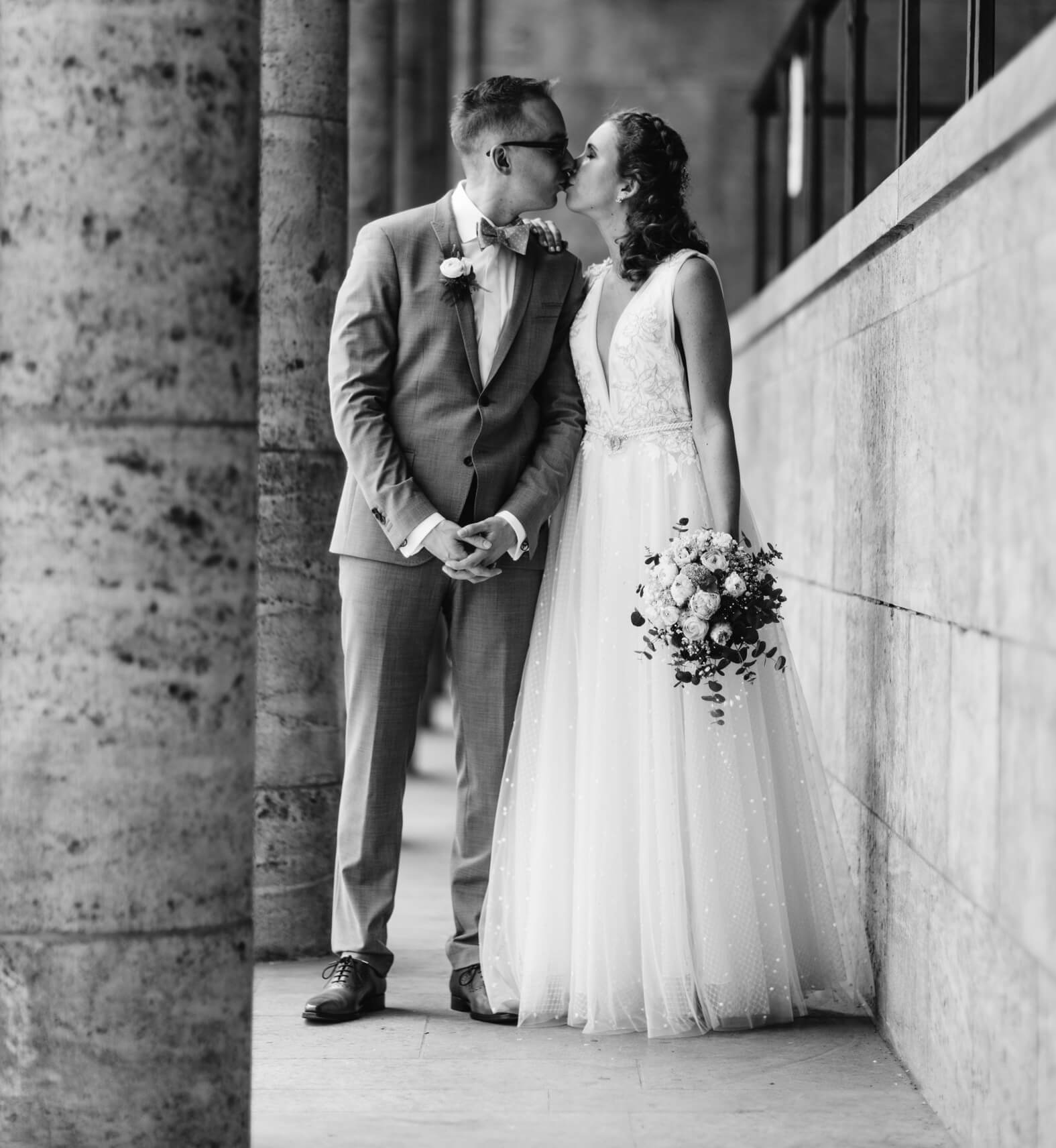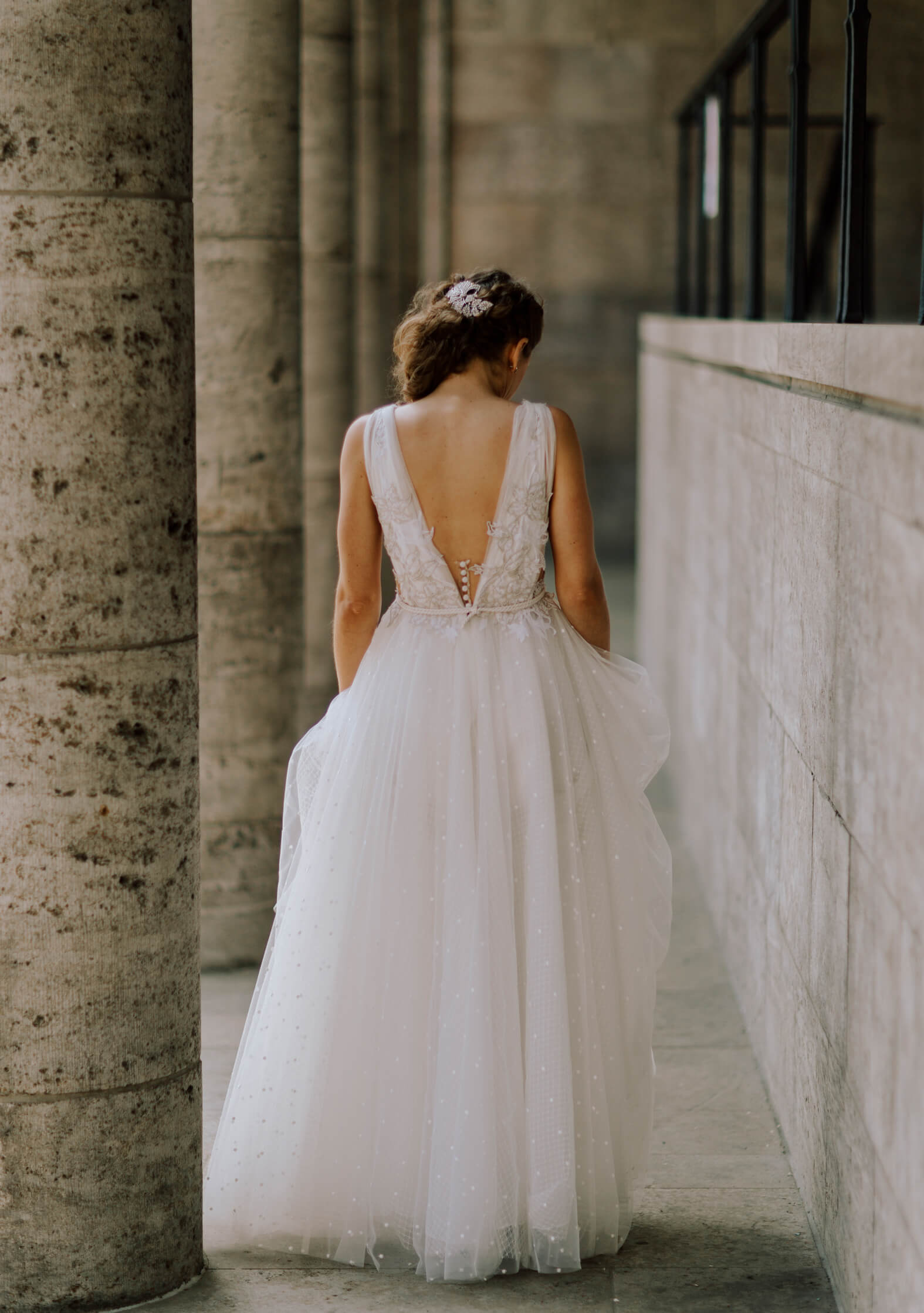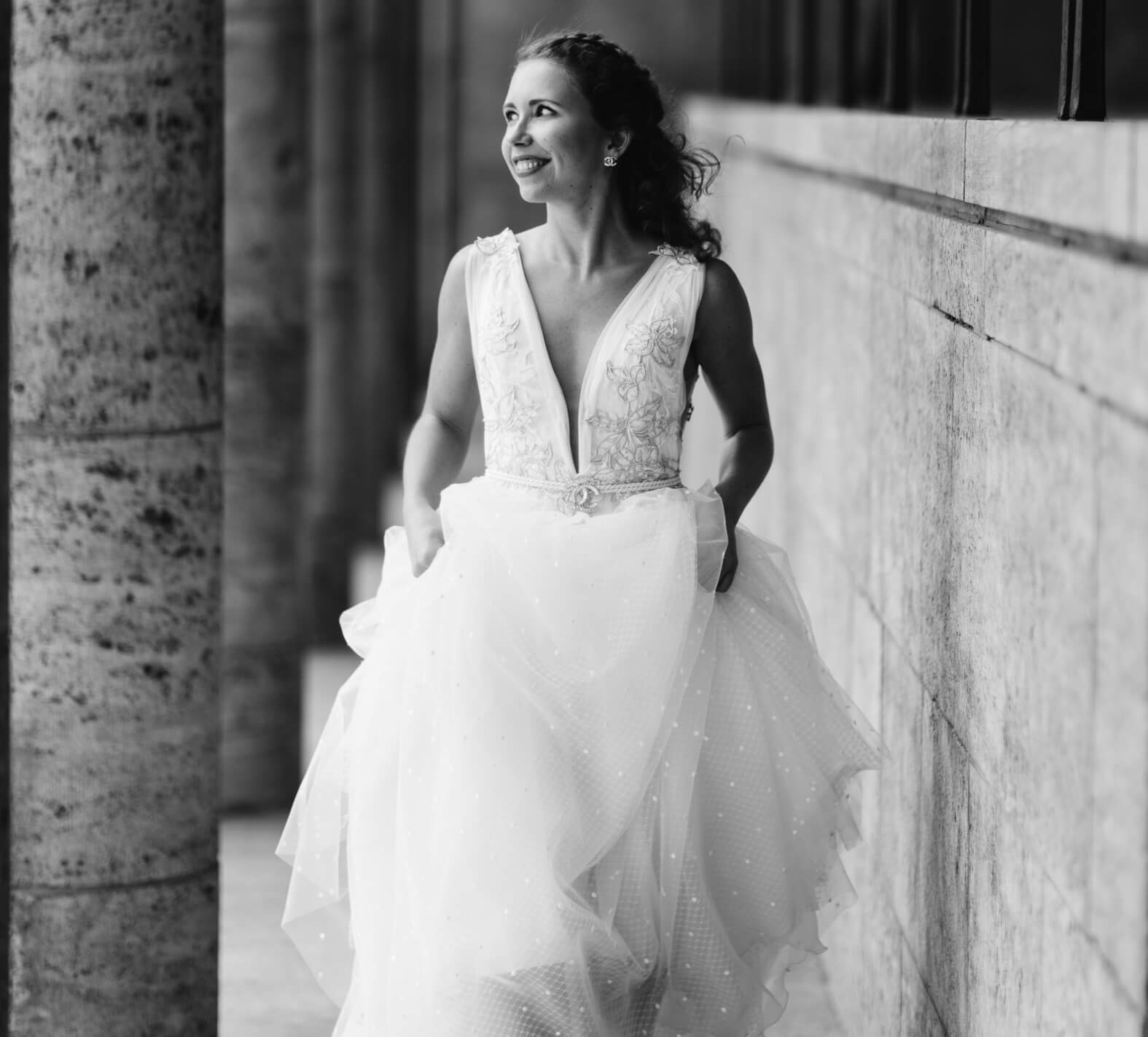 ---
Today I tie directly to the last wedding update of our "First Look" and proceed chronologically. After we saw each other for the first time as bride and groom, we stayed a little longer at exactly this location. Today I would like to show you a selection of these photos…
From romance to sport
Our great photographer Niki* supported us wonderfully during the shooting. We were actually with ourselves the whole time and could really enjoy the time. Niki gave us some instructions in between, for example that the mister should whisper something funny into my ear, so that we both laugh very authentically and warmly. That definitely helped us a lot!
Besides some very classic and very romantic pictures, Niki also demanded little sportiness from us here. Even when you can't even imagine at that moment that these pictures will be beautiful and "real", we had complete confidence in our photographer all the time.
Hints for the photographer search
I think that's really the most important thing: Find someone you like, whose photo portfolio corresponds in style to what you imagine (many wedding photographers now also have great Insta profiles) and whom you can fully trust. This way you can drop off during the shooting and the photos become even more authentic. Get several offers, because there are really huge differences in price… We would definitely book our photographer again and again and are happy that she will be at our wedding party again!
That's enough of the words. I hope you like the pictures and you will get another insight into the most beautiful day of our lives so far. The next wedding update will be very flowery… ;-*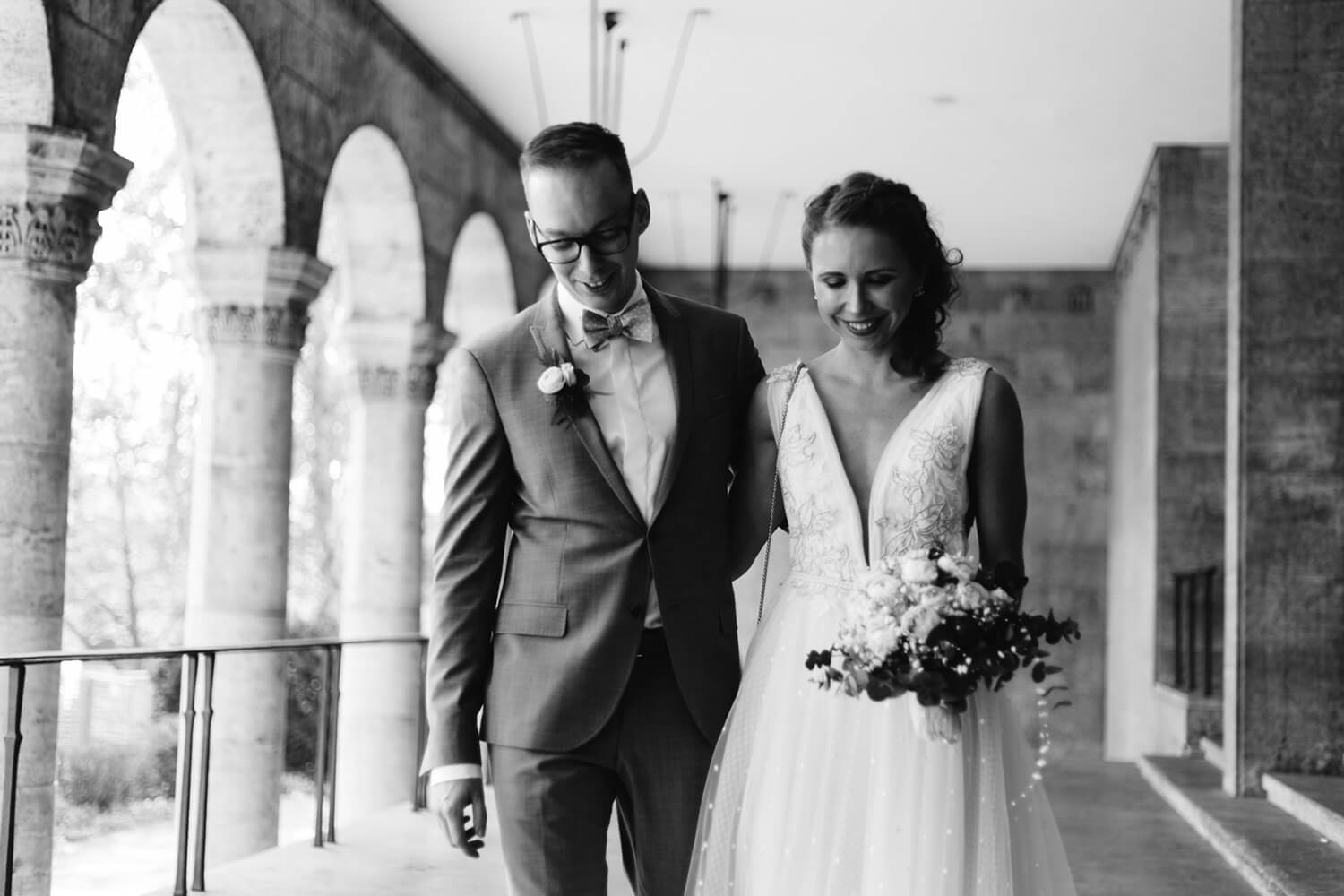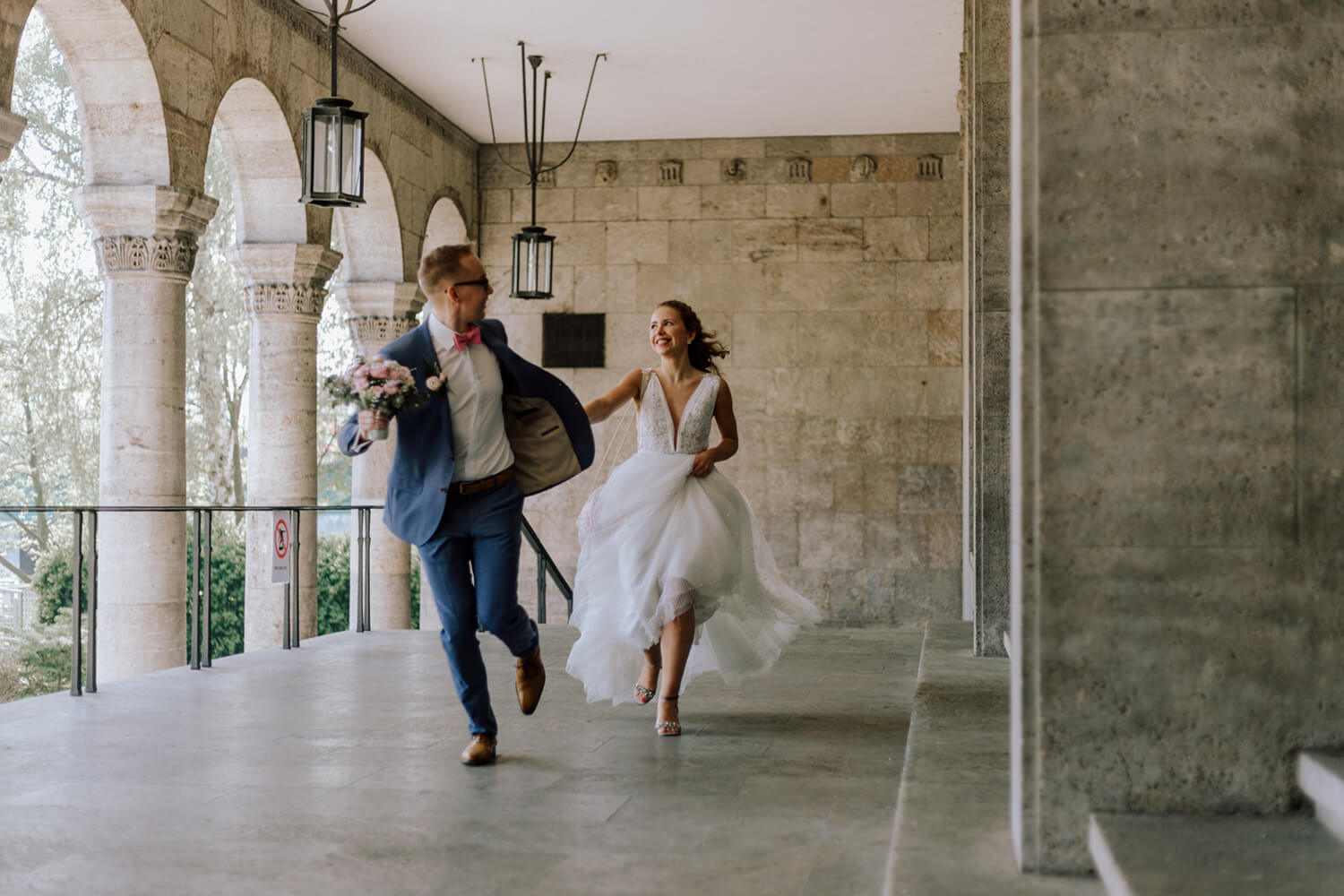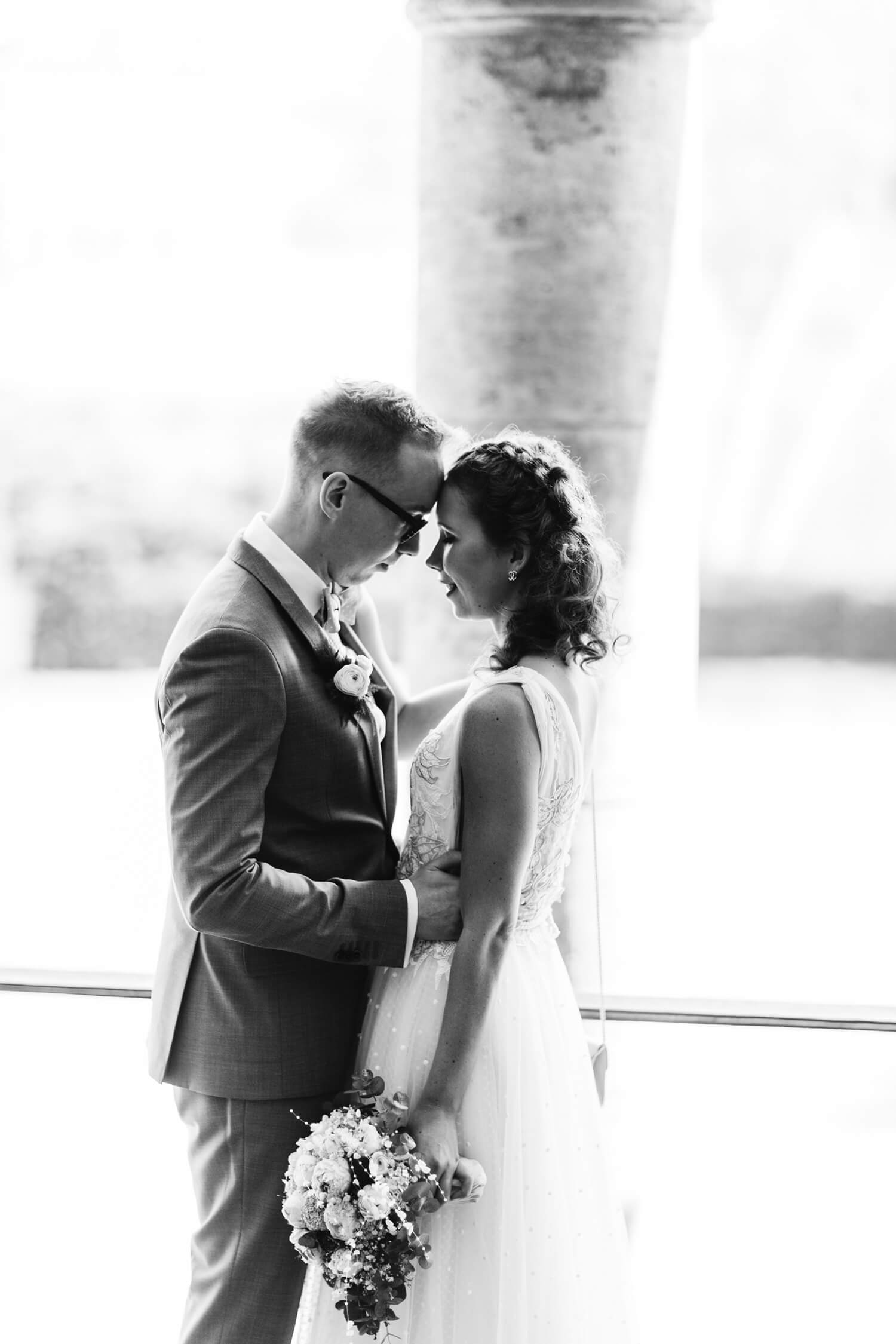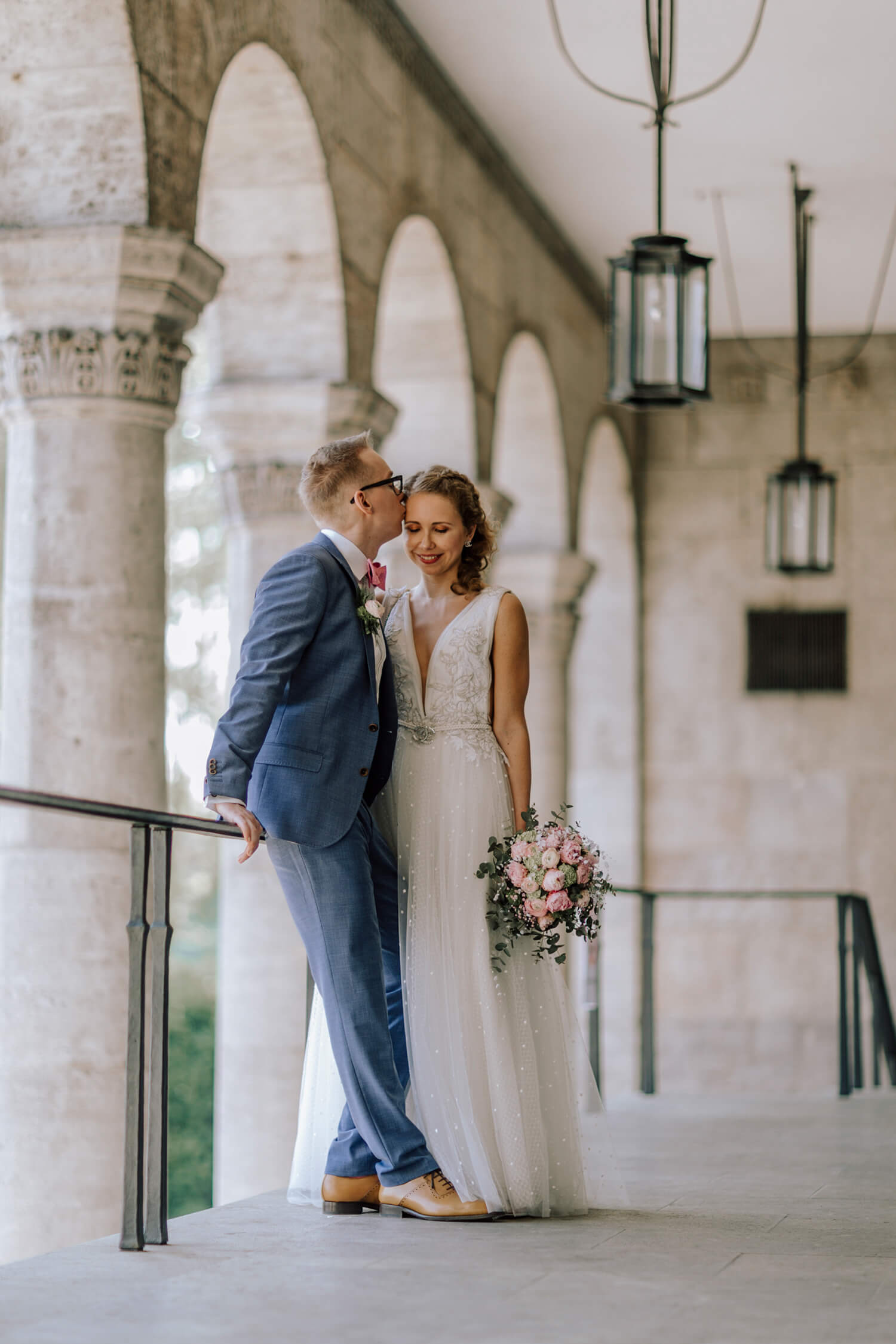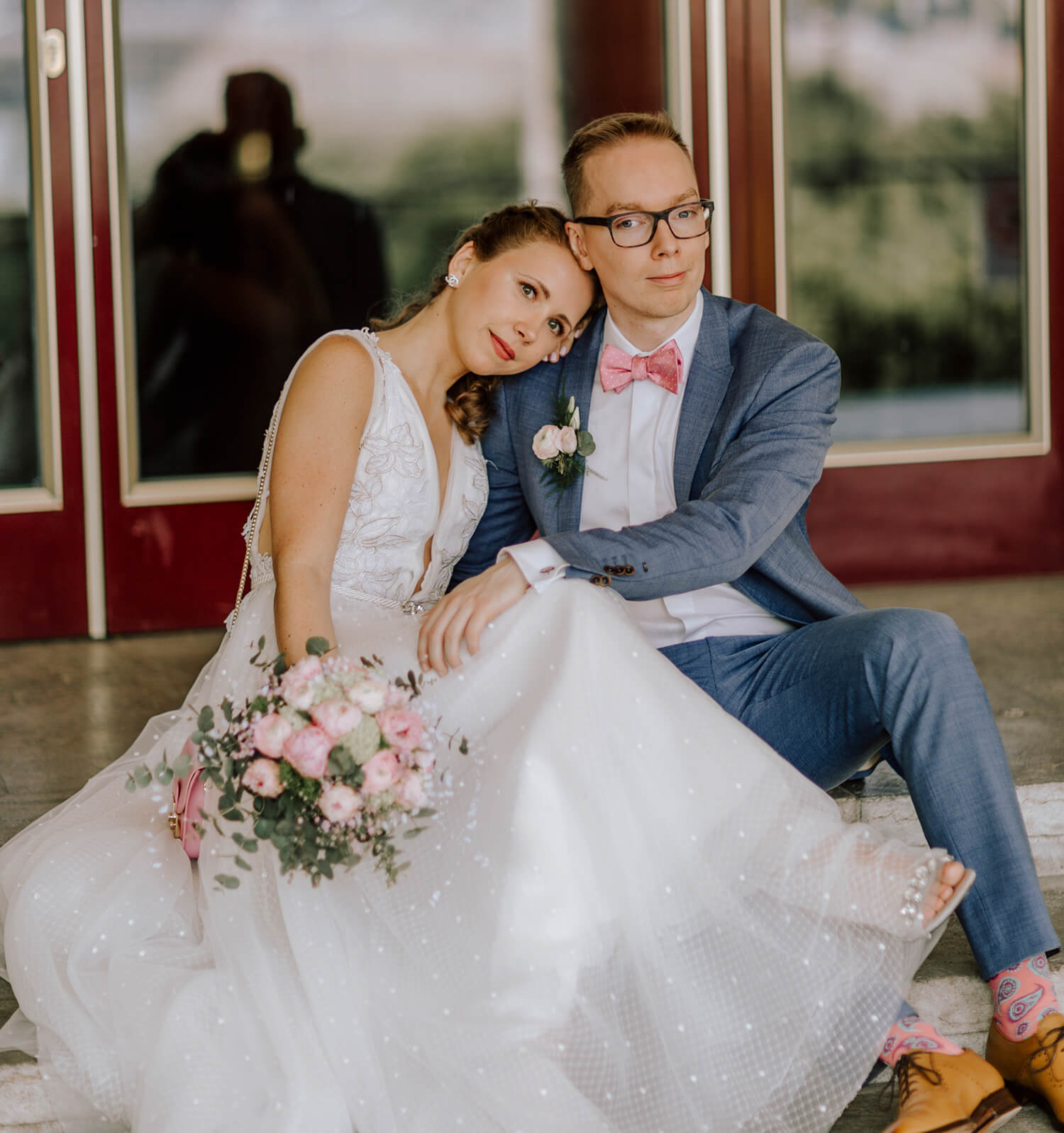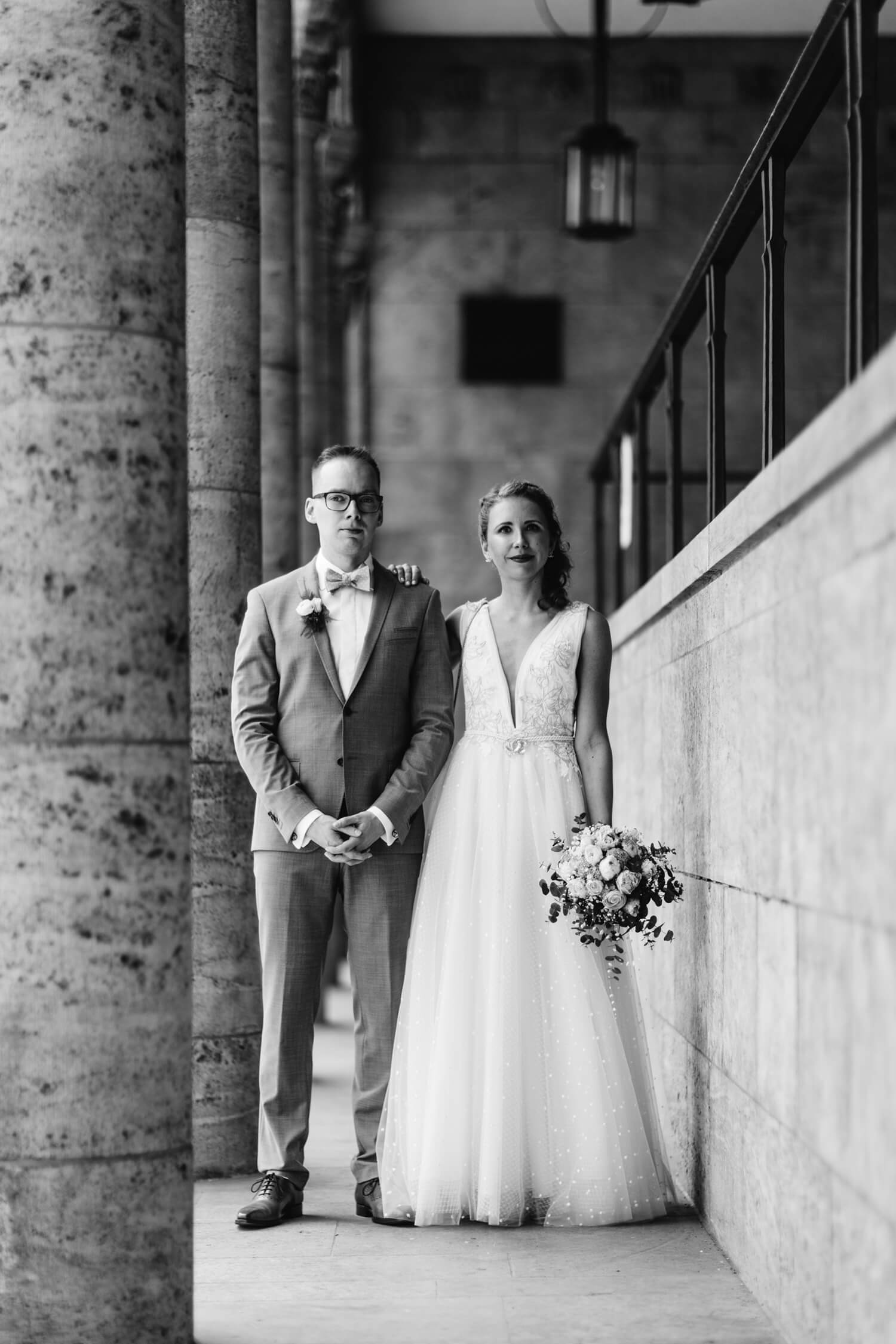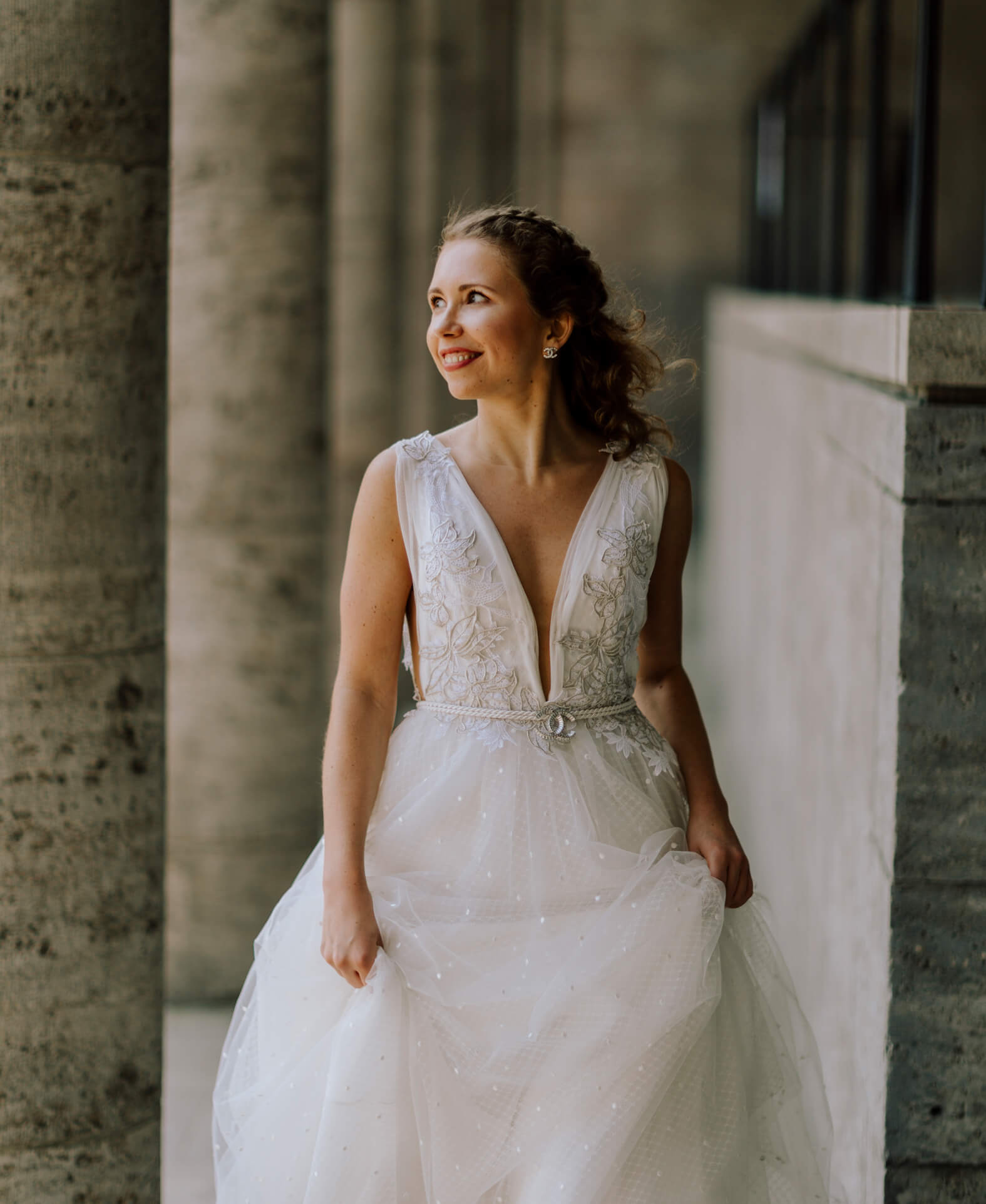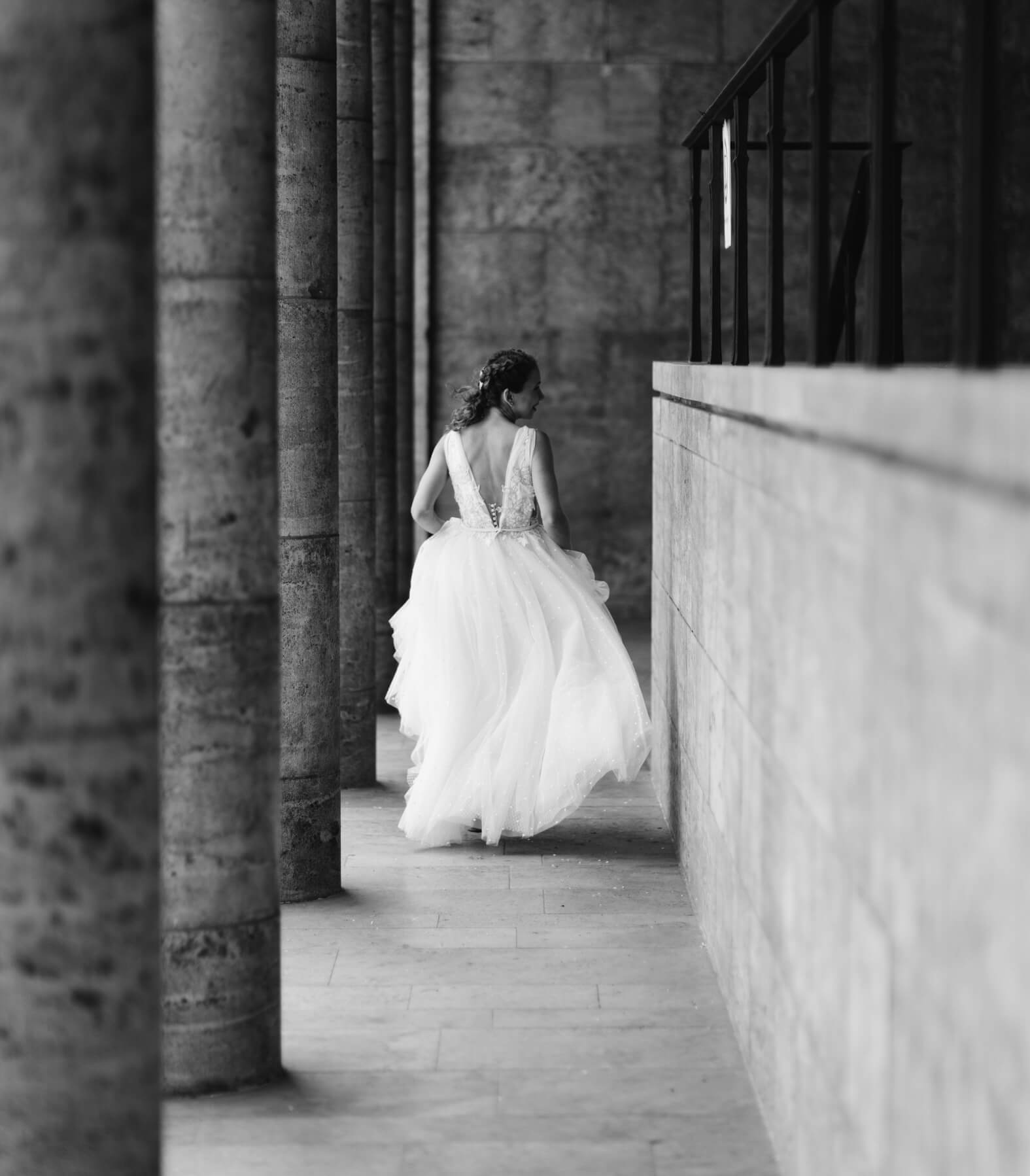 *not sponsored