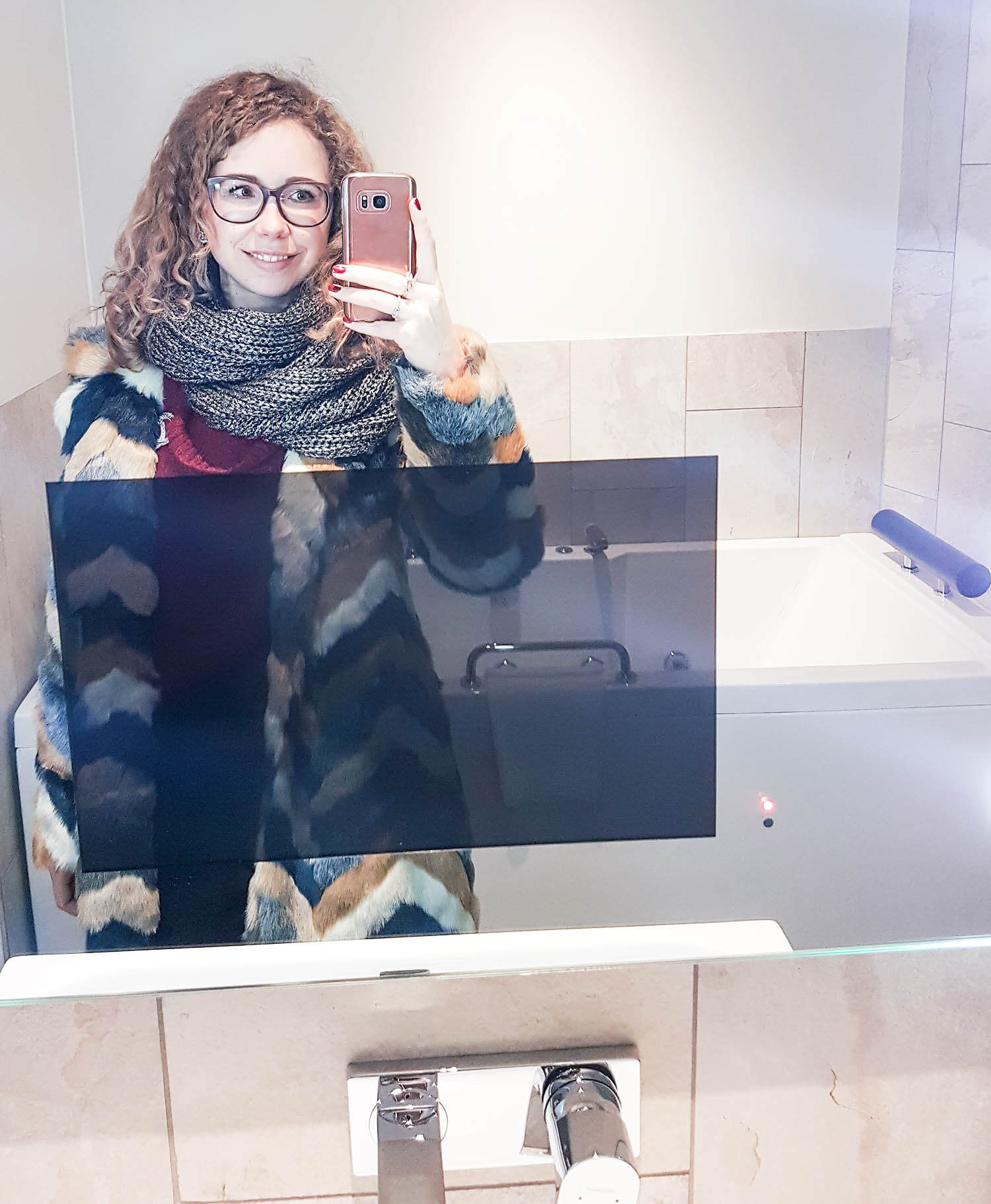 Wie versprochen nehme ich euch nochmal mit in unser Hotel in Rotterdam, das Mainport Hotel*. Hier haben wir während unseres Städtetrips genächtigt und uns entspannt.
Lifestylehotel in bester Lage
Ich habe dem Mister das Wochenende in Rotterdam zu Weihnachten geschenkt und daher sollte es auch ein besonders hübsches Hotel sein. Das Mainport ist ein noch sehr neues und bezahlbares 5-Sterne-Hotel, das direkt am Ufer der Maas in Rotterdams Zentrum liegt. Alle wichtigen Sehenswürdigkeiten erreicht man bequem zu Fuß! Und die Ausstattung sowie das Design im ganzen Hotelbereich sowie den Zimmern sind ein absoluter Traum: super modern und sehr gut durchdacht.
Wir hatten ein City XL Zimmer, das mit seinen 36 Quadratmetern wirklich mehr als geräumig war. Zunächst wollte ich ein Zimmer mit eigener Sauna buchen (es gibt aber auch einen Wellness- und Fitnessbereich im Hotel), war mir aber nicht sicher, ob wir dies für den Aufpreis ausreichend nutzen würden. Im Nachhinein haben wir alles richtig gemacht, denn aufgrund unseres Grippalen Infekts hätten wir die Sauna überhaupt nicht nutzen können.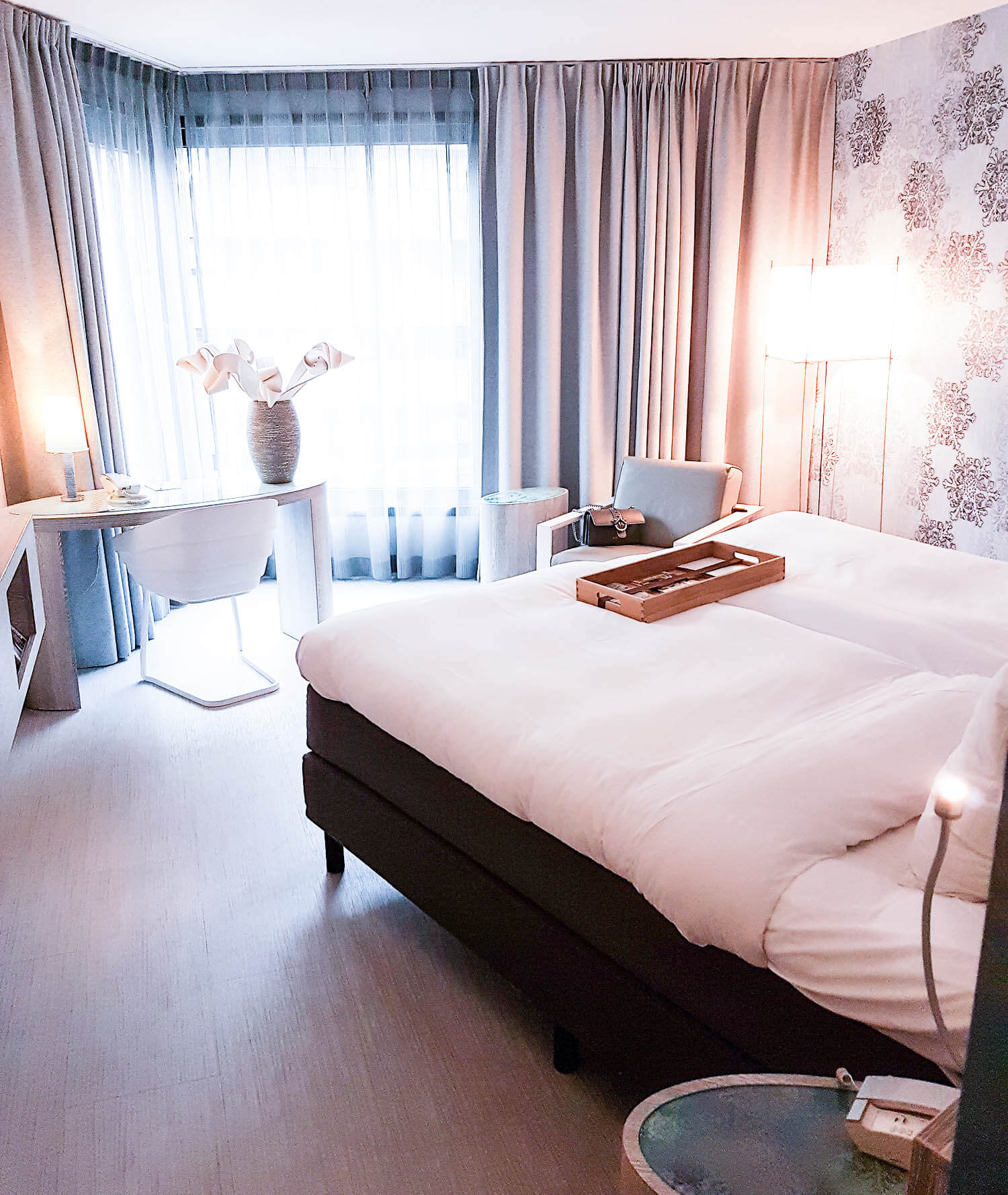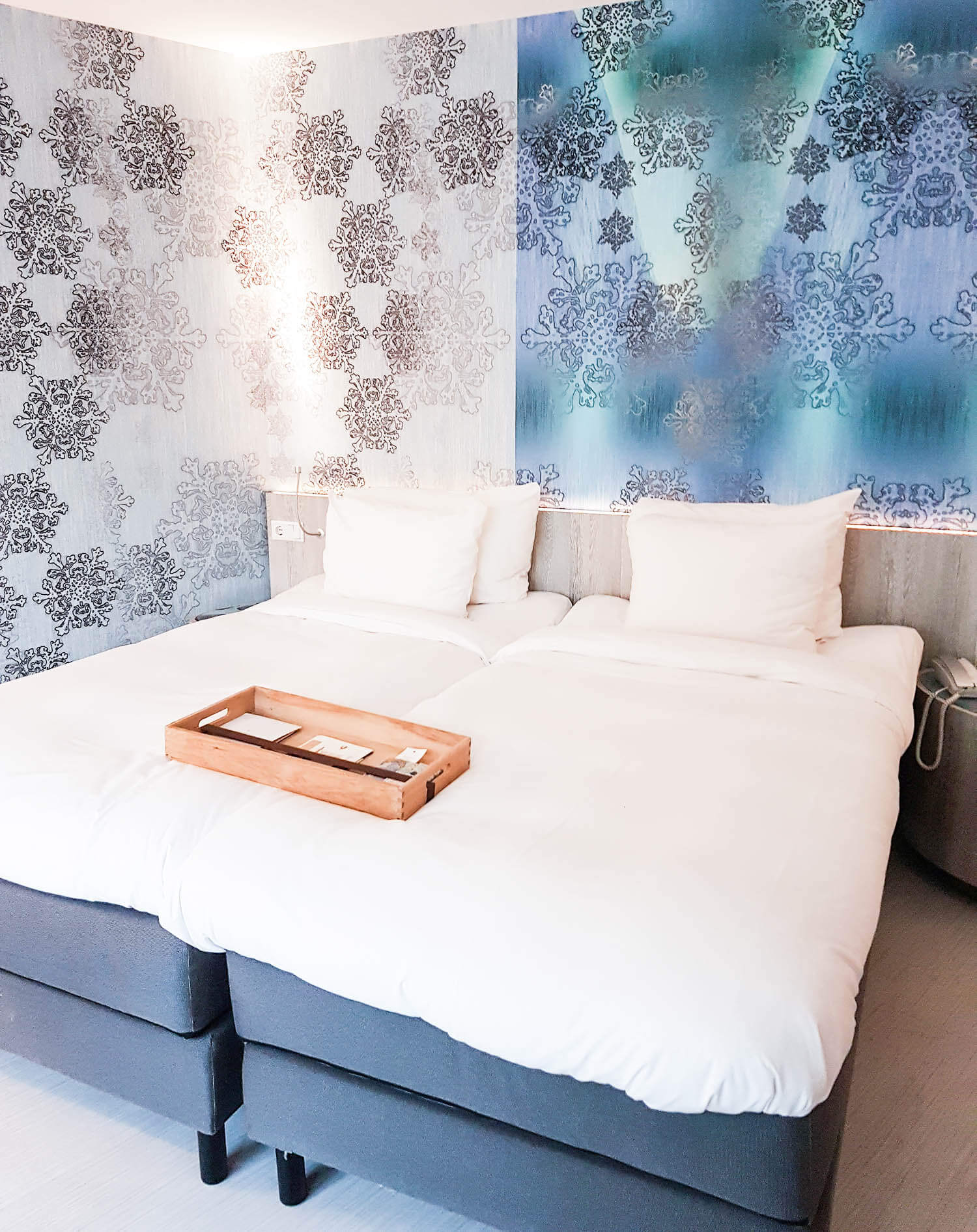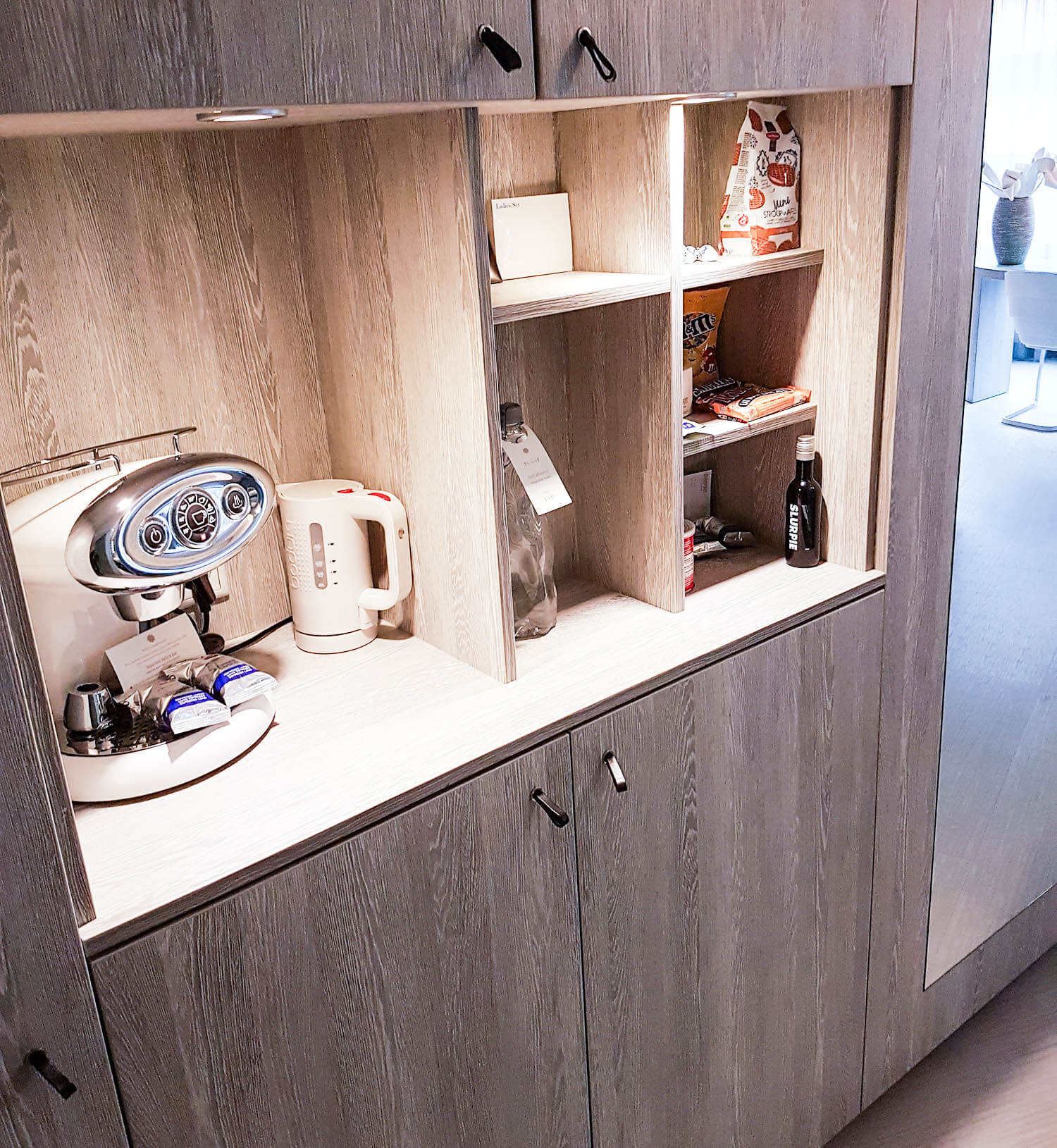 Traum von Bad
Das Badezimmer war aber auch ohne Sauna ein Traum! Mit großer Whirlpool-Badewanne und Badesalz für zwei, extra Dusche und einem Spiegel mit integriertem Fernsehen konnten wir hier ganz wunderbar entspannen und uns aufwärmen.
Was ich unglaublich toll hier finde, sind die sich geräuschlos schließenden Zimmertüren. Wer kennt es nicht: Man liegt spät abends oder morgens im Hotelbett und es knallen immer wieder Türen der anderen Zimmer? Wir haben von unseren Hotelnachbarn wirklich rein gar nichts mitbekommen.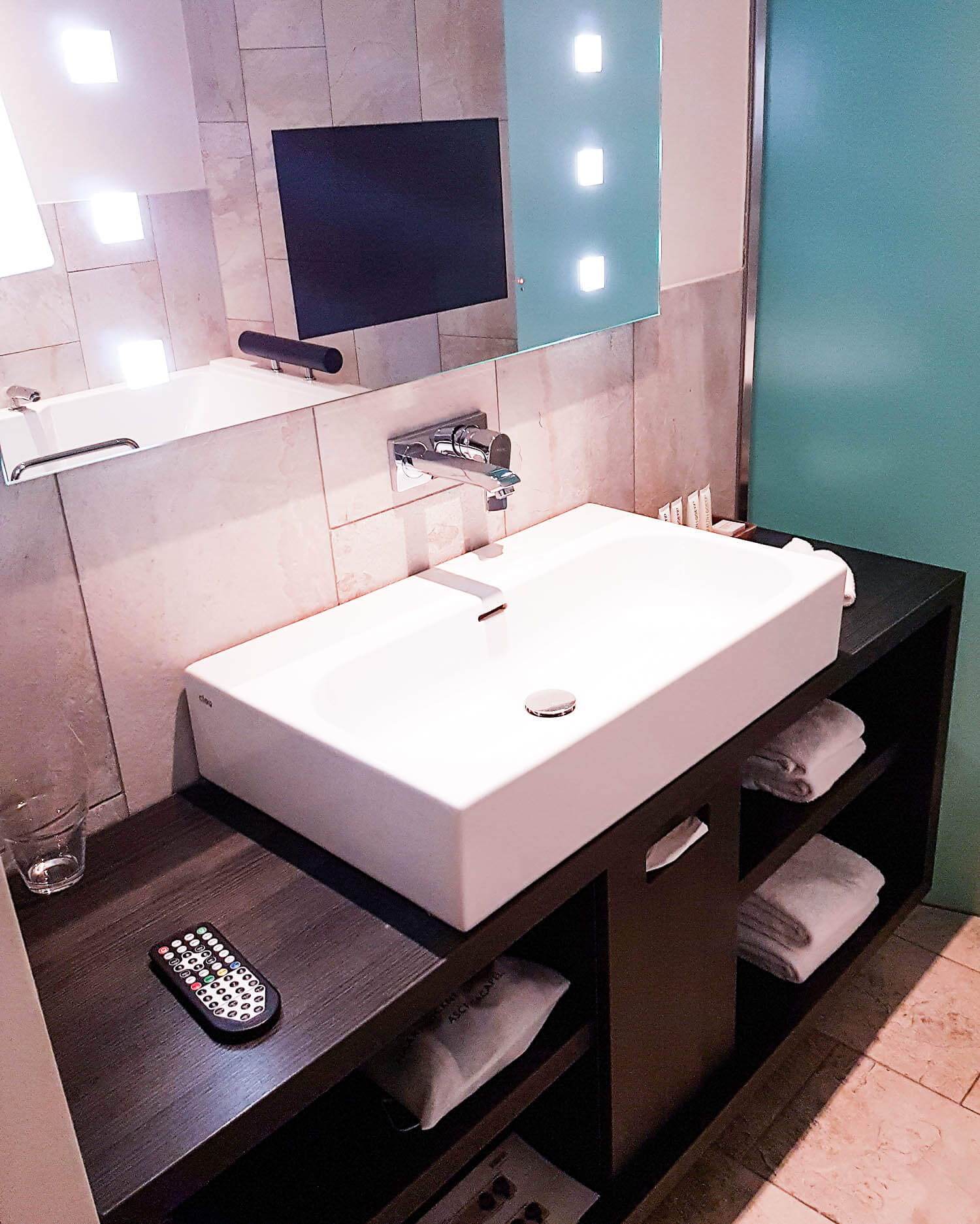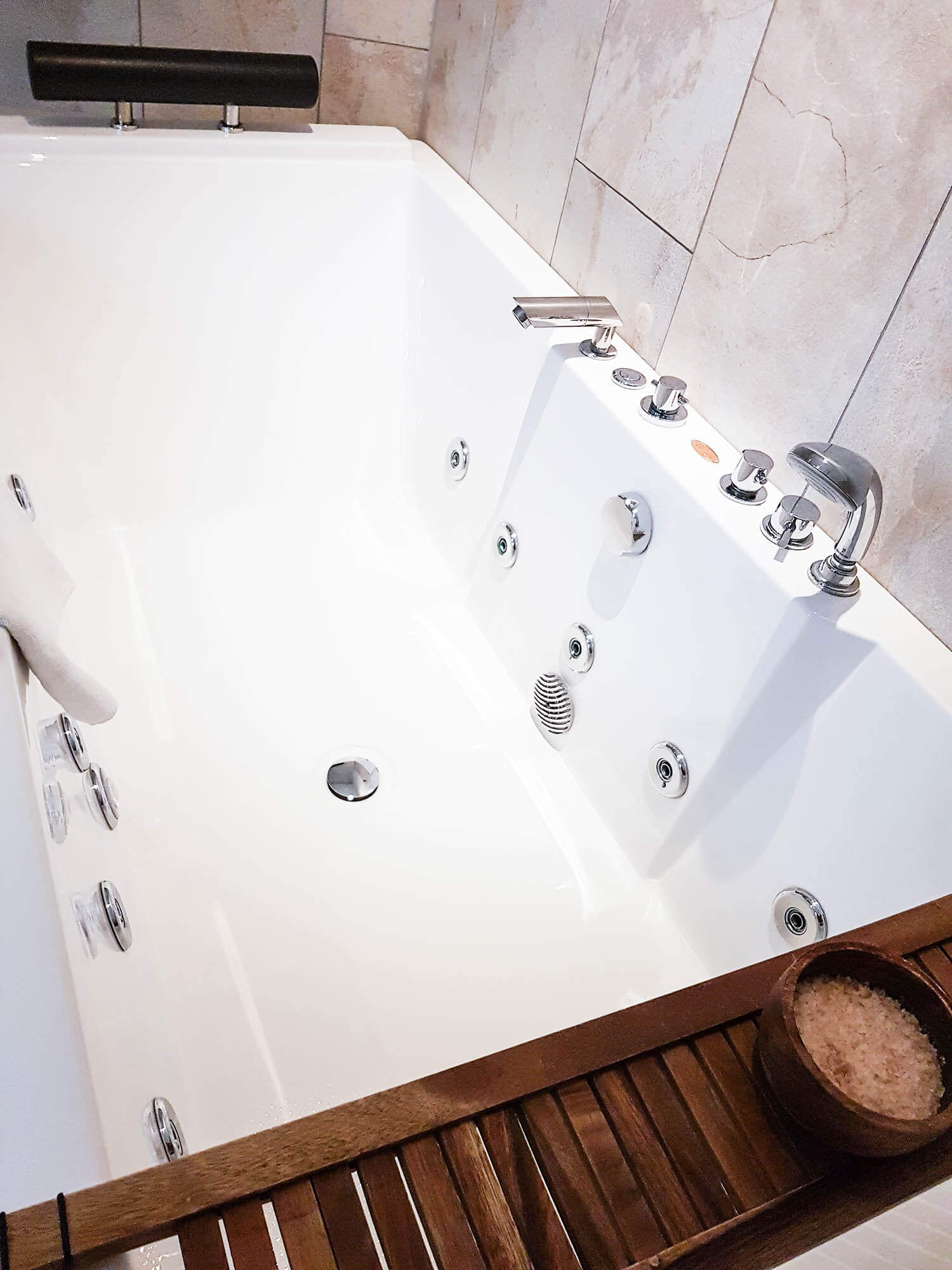 Kleiner Spaß am Rande
Schmunzeln mussten wir über ein spezielles Extra, das man hätte benutzen und somit kaufen können. Ja, die Niederländer sind einfach herrlich offen…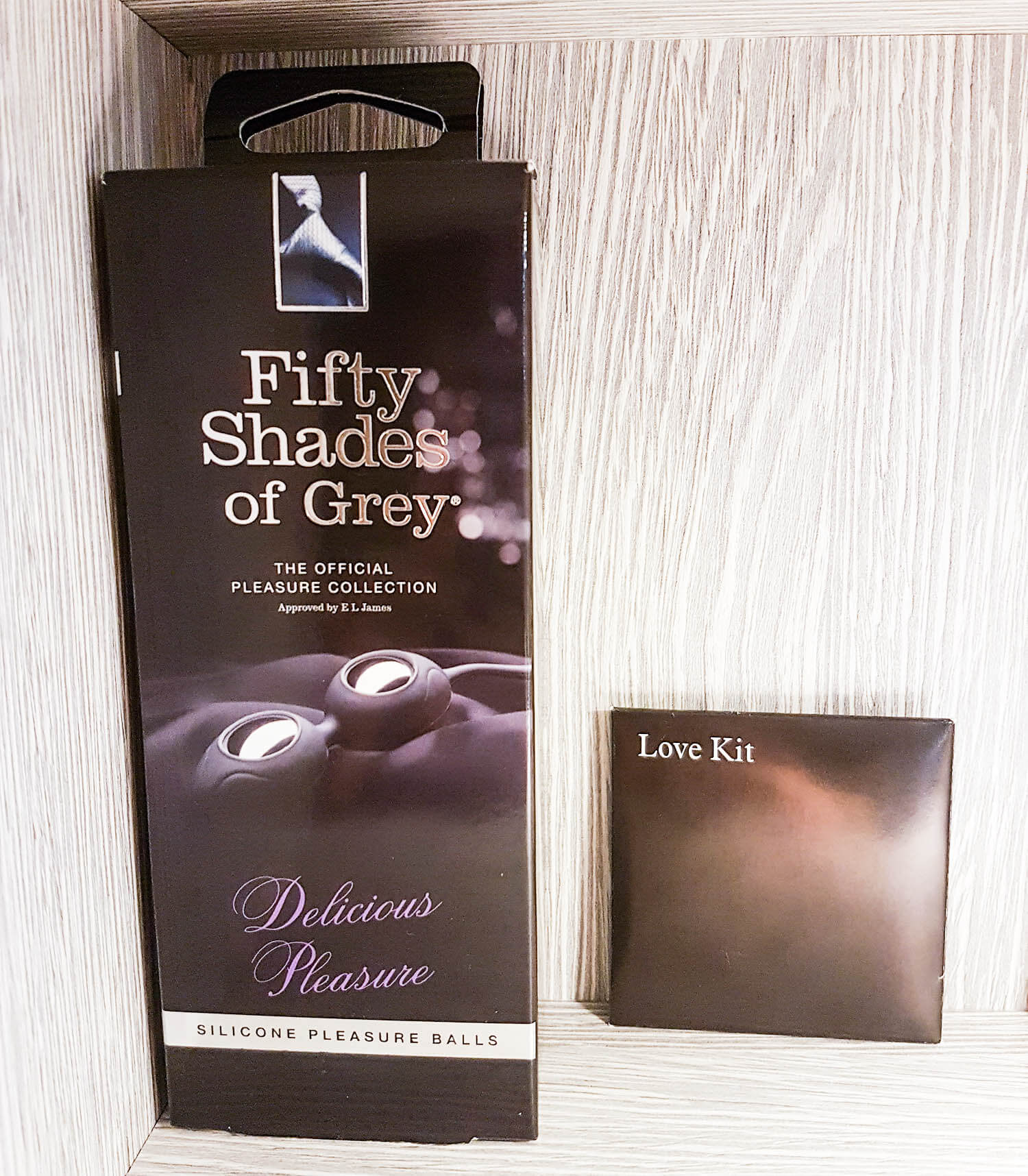 Leuvehaven
Hinter dem Hotel, auf dem Weg in die Innenstadt, kommt man direkt am Leuvehaven vorbei, der nachts herrlich beleuchtet ist. Wunderschön sag ich euch!
Wart ihr schon einmal in Rotterdam und falls ja, wo habt ihr übernachtet?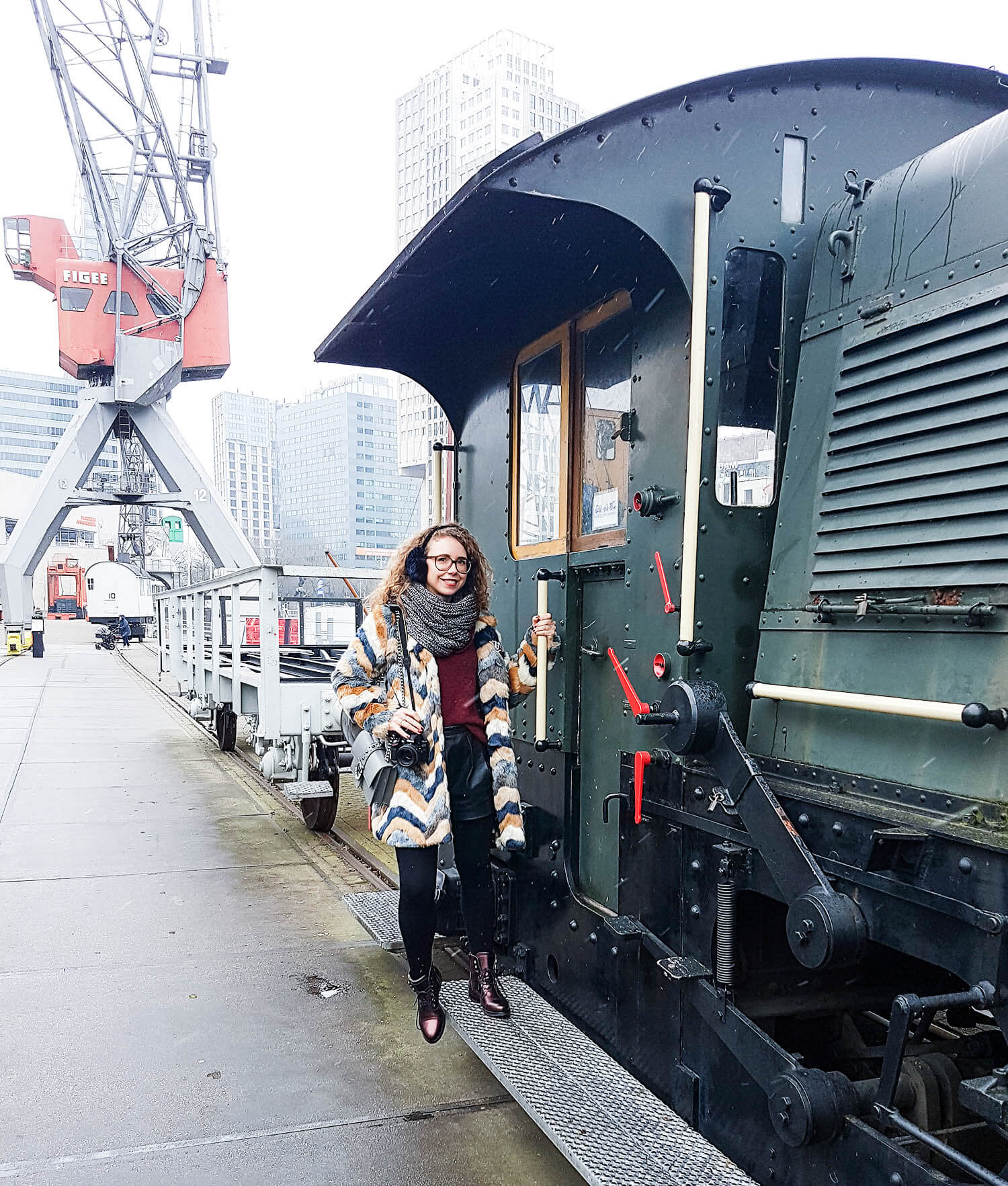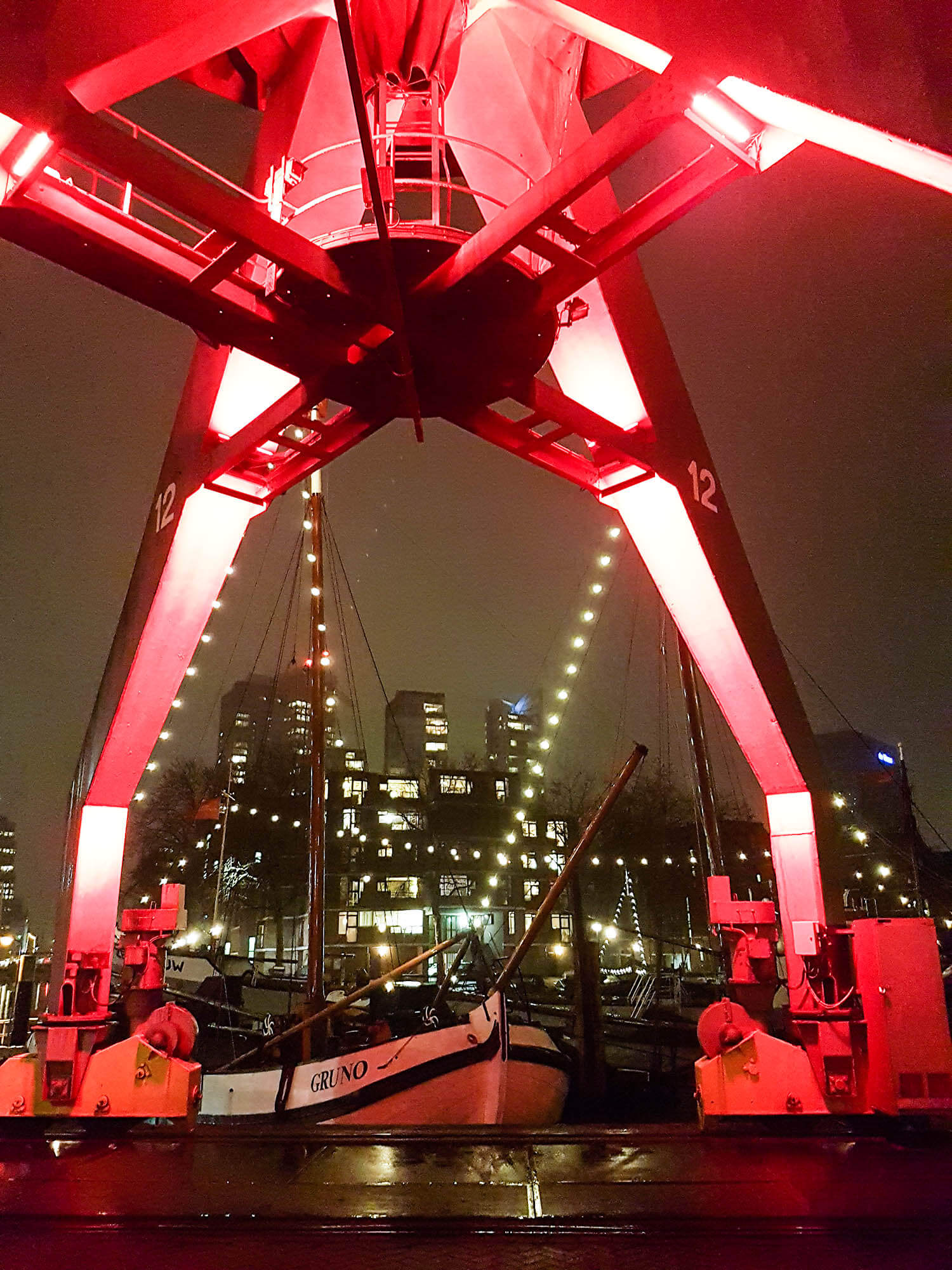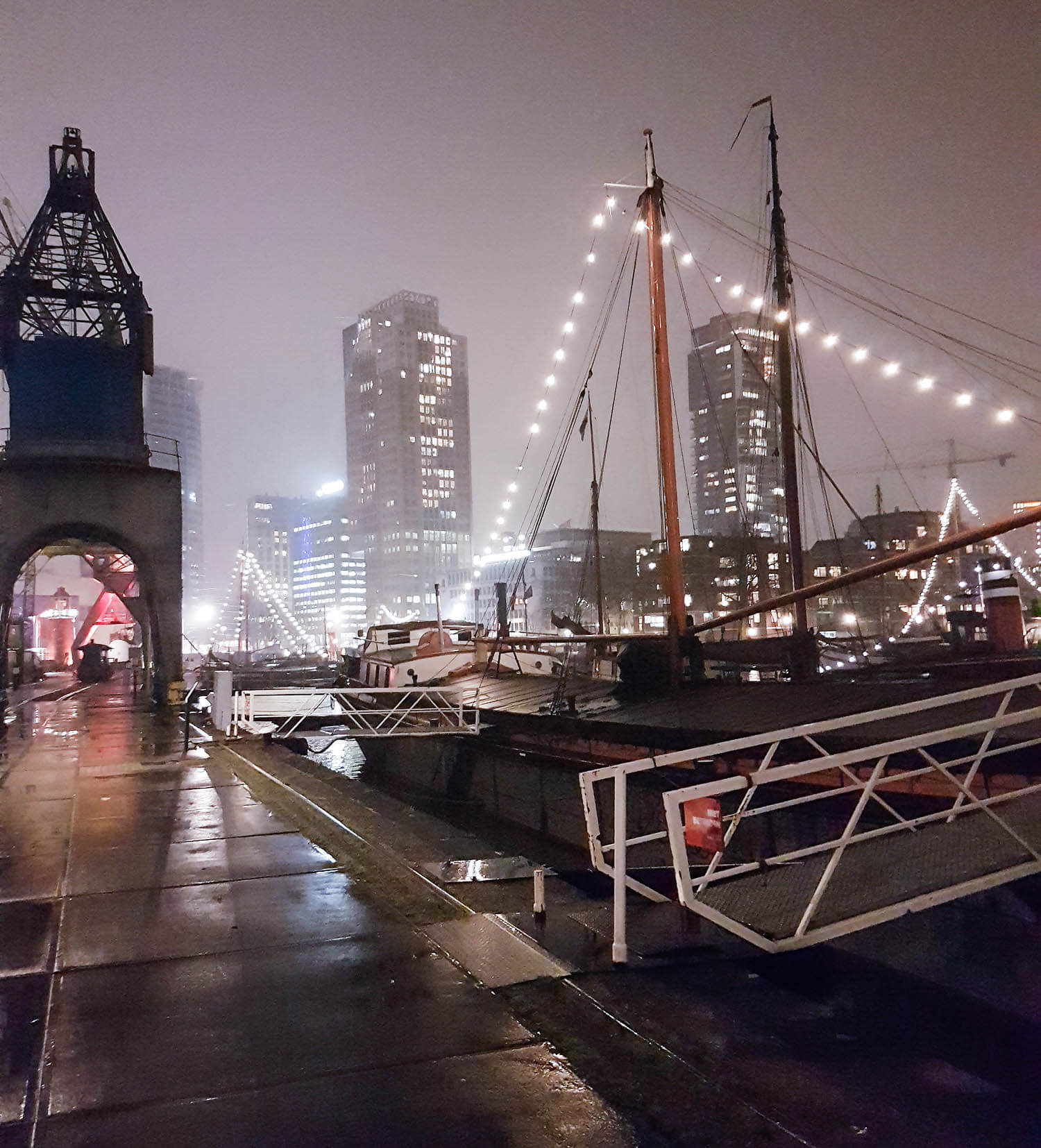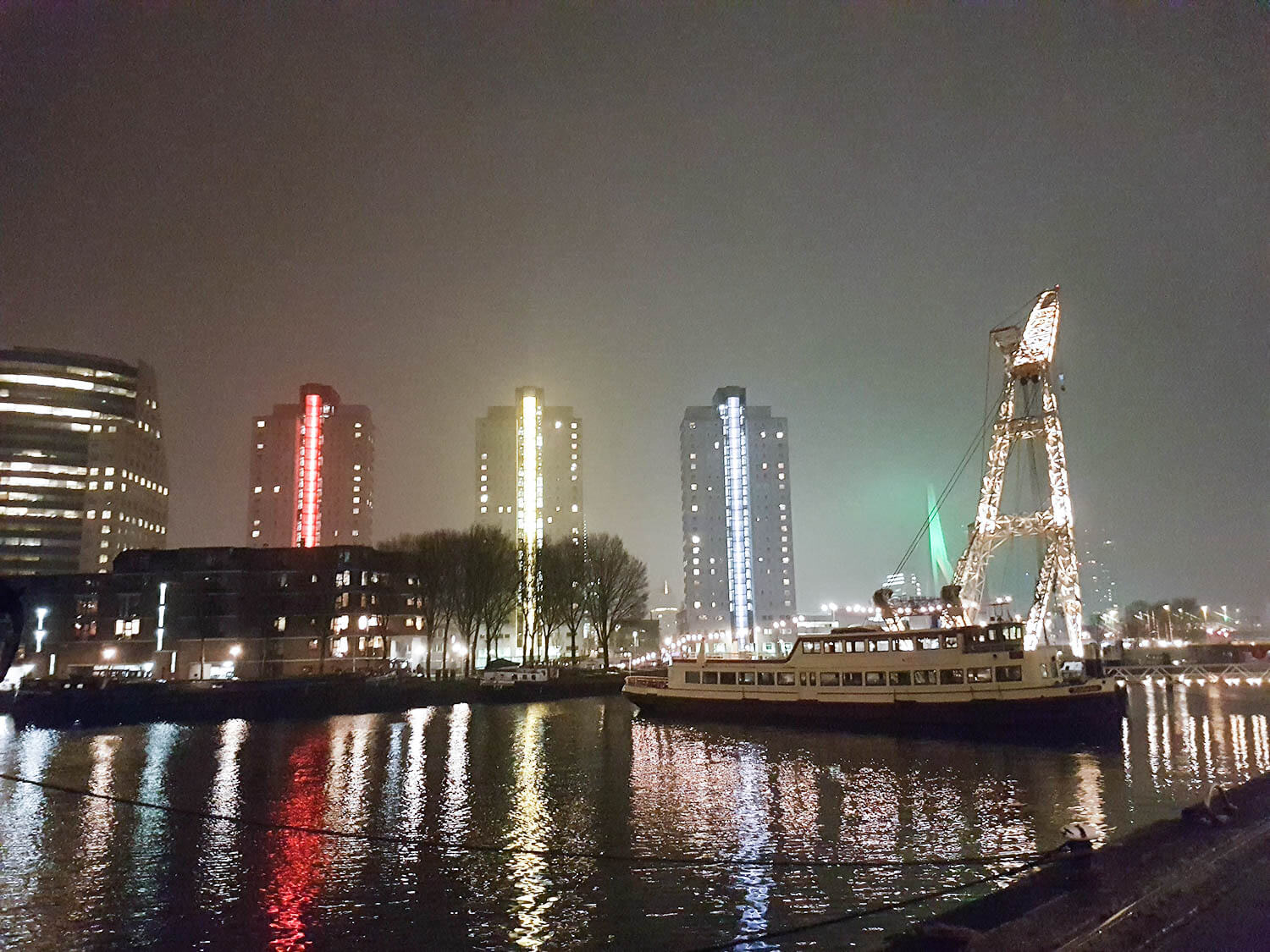 ---
As promised I'm gonna show you our hotel in Rotterdam, the Mainport Hotel*. Here we relaxed during our recent city trip.
Lifestyle hotel in best location
I gifted the mister this weekend in Rotterdam for Christmas. So, I was looking for a very pretty hotel. The Mainport is a new and affordable 5-stars-hotel, located directly at the Maas riverside in Rotterdam's centre. All highlights are all within walking distance from Mainport Hotel. The furnishing and design in the whole hotel area and the rooms are a real dream: super modern and very well-conceived.
We had a City XL room which was really roomy with its 36 square meters. First I wanted to book a room with an own sauna (there's also a great wellness and fitness area in the hotel), but I wasn't sure if we gonna use it enough. I made the right decision not to book this room lately, because we wouldn't have used it all based on our flu.
Bathroom goals
The bathroom was absolutely gorgeous even though! It's easy to calm down here with a huge whirlpool bathtub for two, a separate shower and a mirror with integrated TV set.
Leuvehaven
Rightly behind the hotel, on the way to the city centre you pass the Leuvehaven which is beautifully illuminated at night.
Have you ever been to Rotterdam and if yes, where did you stay?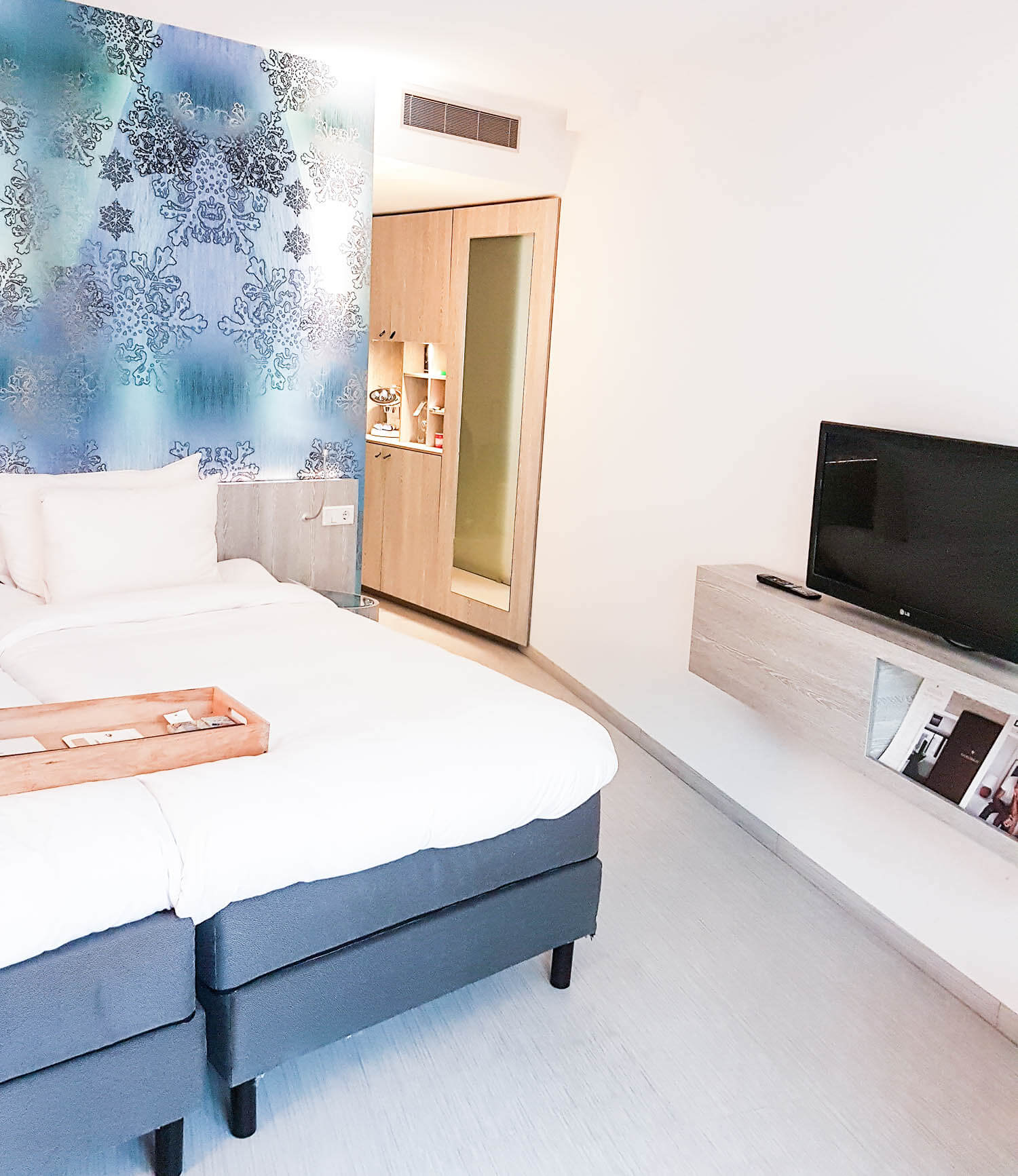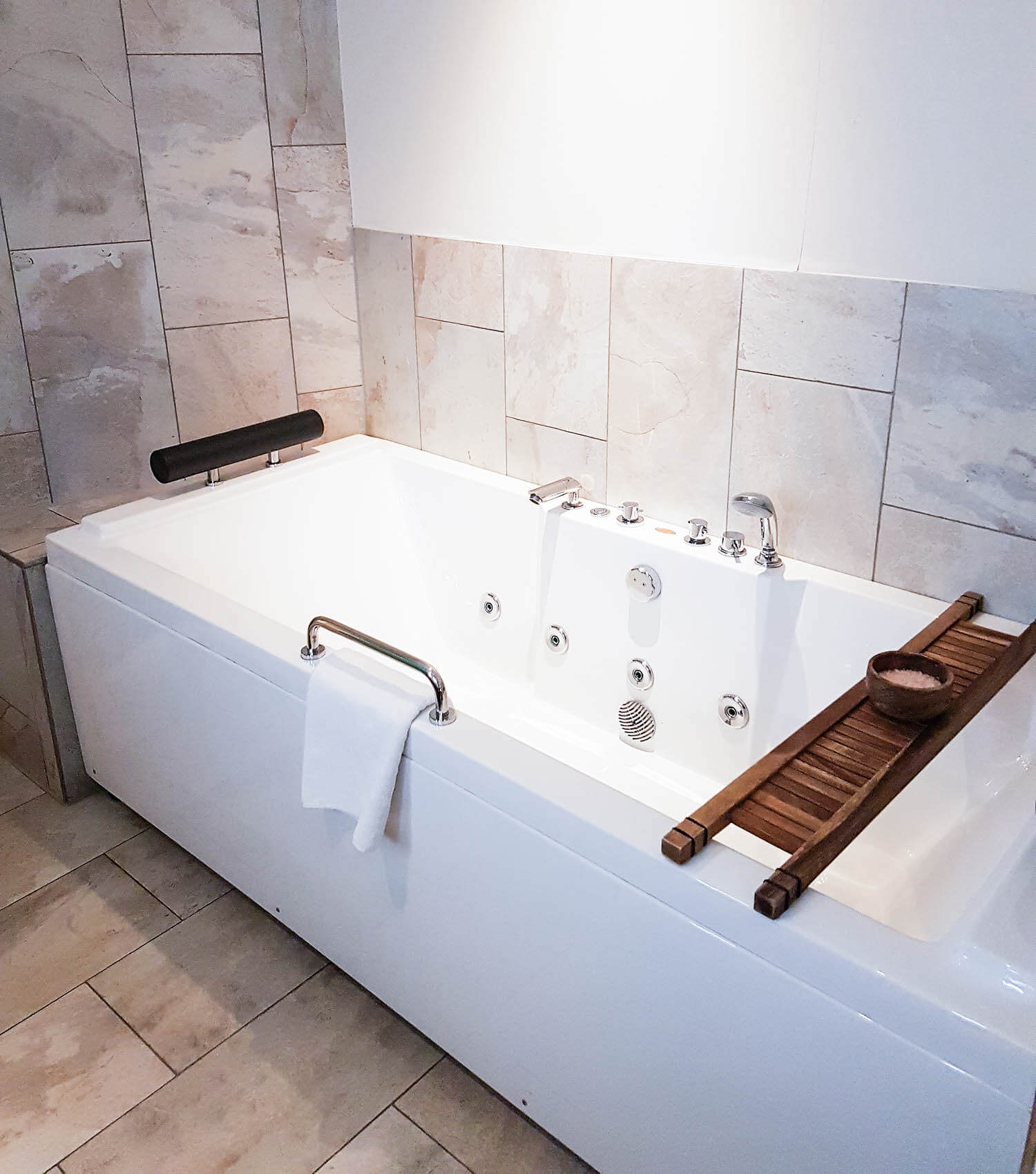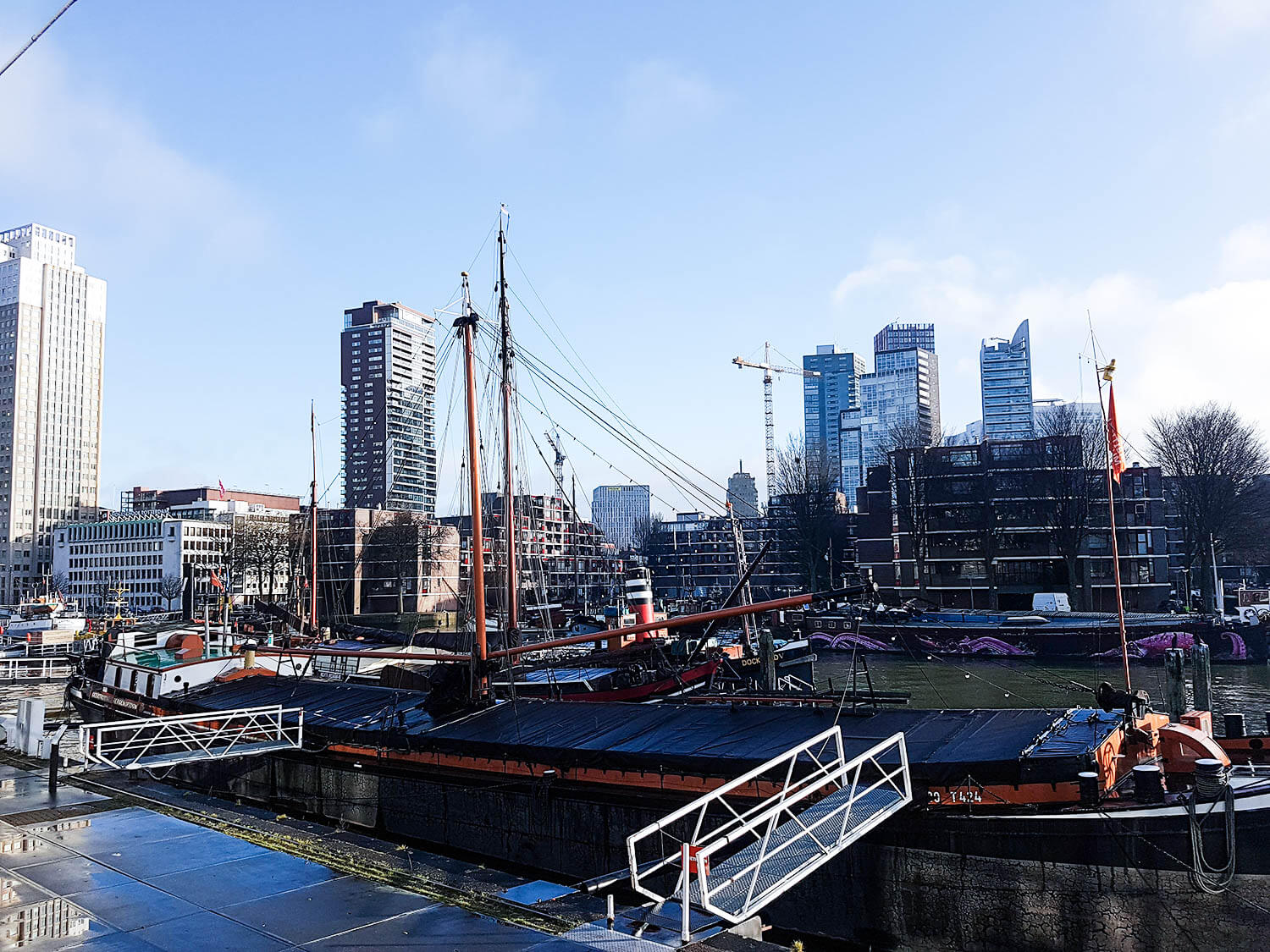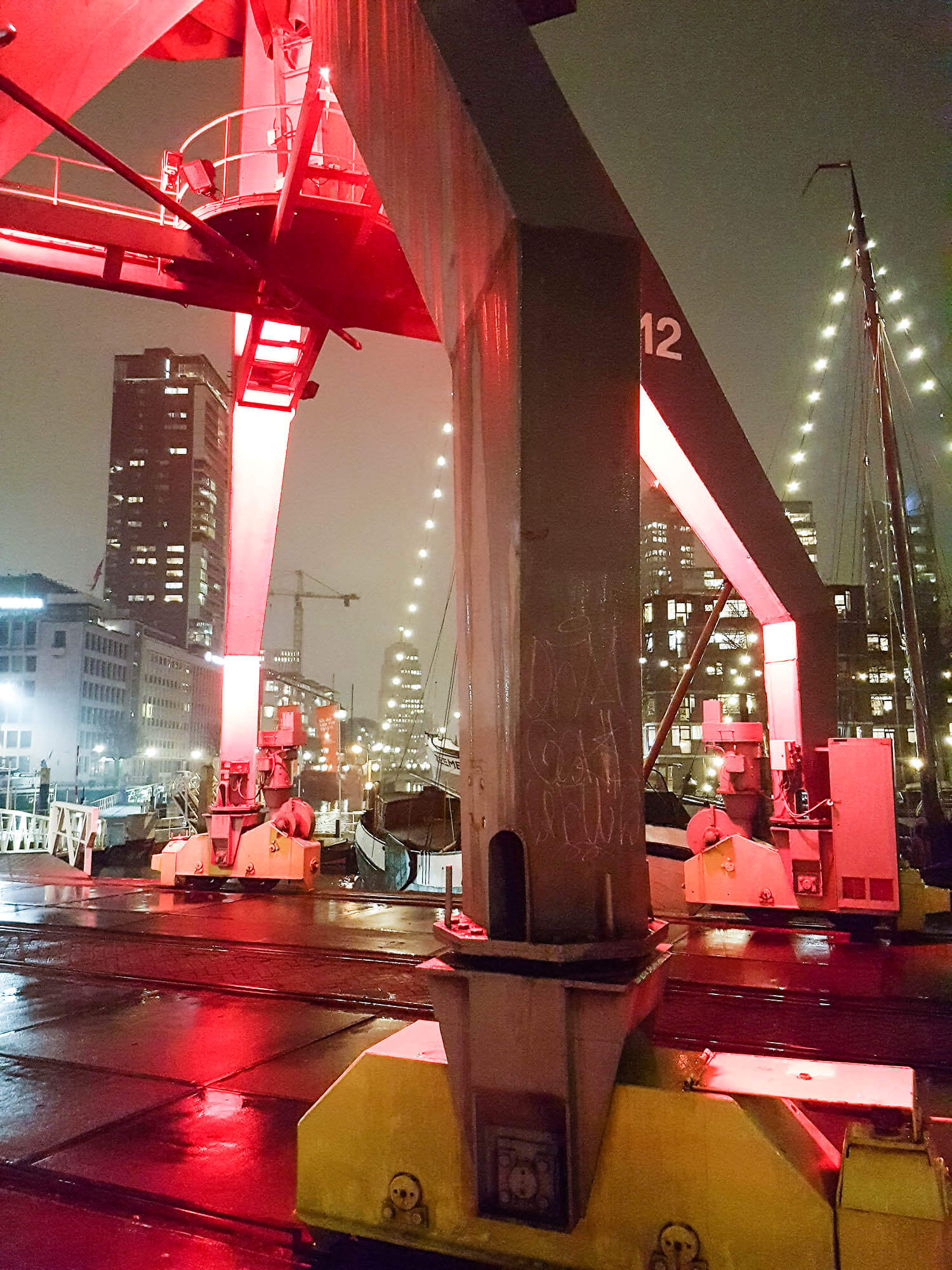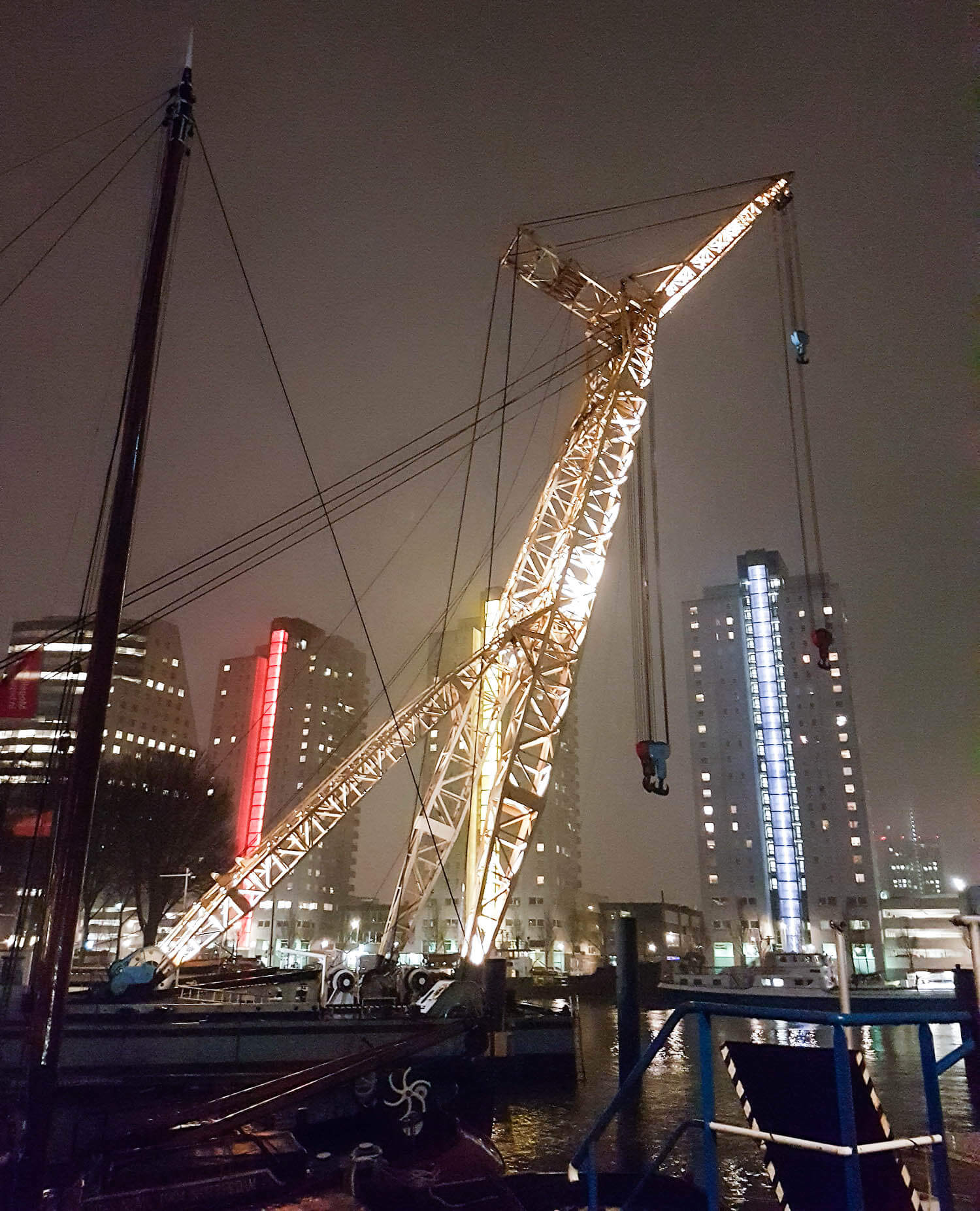 * not sponsored