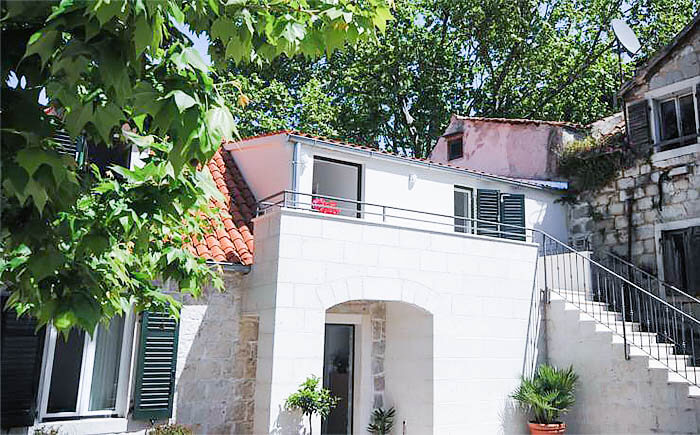 Heute berichte ich euch ein wenig über unser fantastisches Hotel in Split!
Klein, aber fein!
Das hübsche Boutique-Hotel Lanterna Rooms hat nur 5 Zimmer und ist erst seit Ende April 2016 geöffnet. Sanja, eine super sympathische Frau hat sich mit ihrer Pension den Traum vom eigenen Hotel erfüllt. Sie war zuvor bereits in anderen Hotels tätig, wusste also, worauf sie sich einlässt
Lage
Das Hotel liegt nur 11 Kilometer vom Flughafen Split entfernt und mitten in der City von Split, 300 Meter weiter ist der Platz der Republik. Es befindet sich in einer kleinen Seitengasse und ist mit einem schmiedereisernen Tor gesichert. Von dort kommt man über eine Treppe in den kleinen Innenhof und erblickt das hübsche, gepflegte Haus.
Ausstattung
Wir waren absolut begeistert von unserem Zimmer! Alle Zimmer sind individuell eingerichtet. Sie halten ein super bequemes Bett, eine großartige Klimaanlage, Wasserkocher, Safe, Minibar und ein wunder-, wunderschönes großes Bad mit viel Platz und modernsten Armaturen bereit.
Gastfreundschaft
Sanja war super zuvorkommend und hat uns mit vielen Tipps zu Split versorgt. Wir haben uns hier rundum wohl gefühlt und kommen auf jeden Fall gerne wieder!
Morgen Nacht geht's für uns übrigens wieder in den Urlaub: Eine Woche Südtirol zusammen mit meinen Pateneltern! Ich freue mich rieisig drauf und werde euch via Instagram und Facebook schon mal mitnehmen. :-)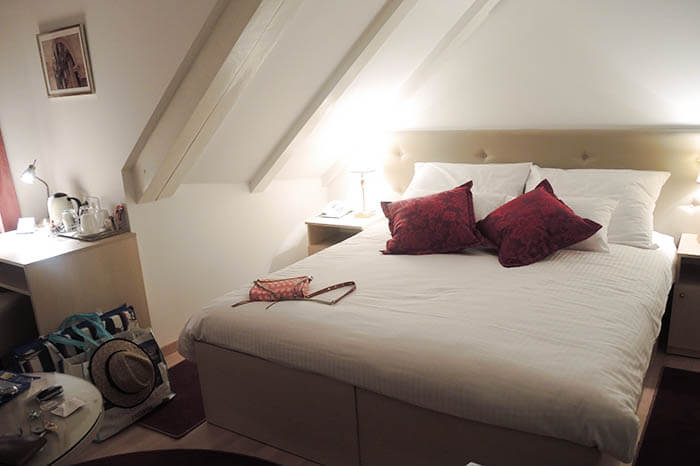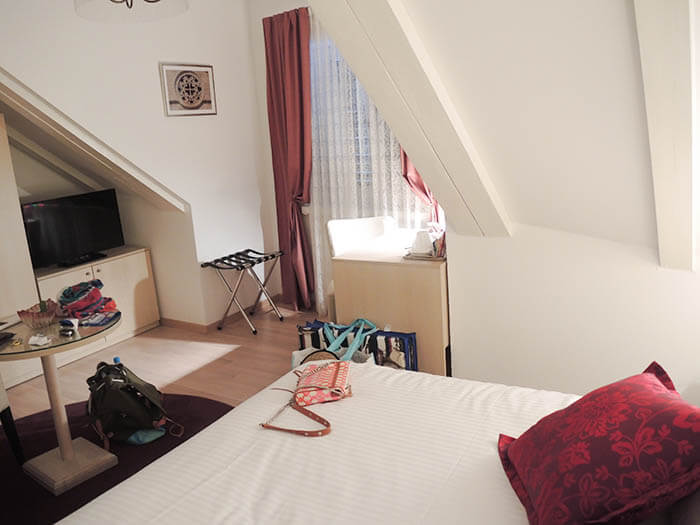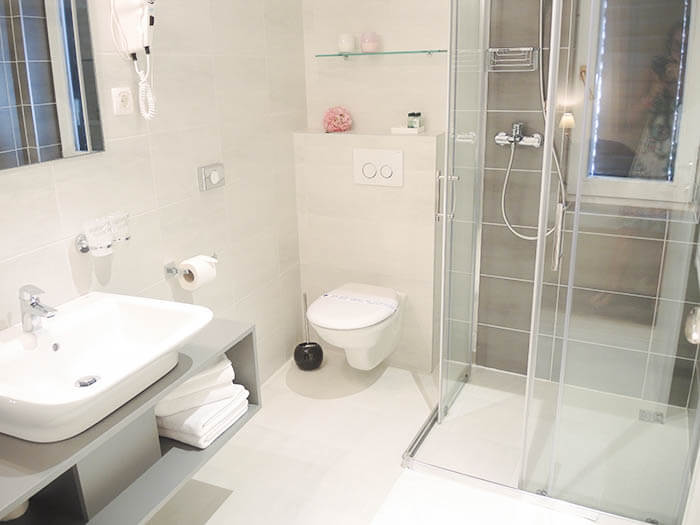 ---
Today I'm writing about our fantastic hotel in Split!
Small but mighty
The beautiful boutique hotel Lanterna Rooms has only five rooms and exists since April 2016, it's brand new. Sanja, a very pleasant woman fulfilled her dream with this house.
Location
The hotel is just 11 km away from the airport Split and is located in the heart of the city. It's in a small side alley, saved by a wrought-iron door. From there a small staircase leads you to the little patio and the beautiful neat house.
Equipment
We've been totally amazed by our room! All the rooms are individually furnished. There was a super comfy bed, a great air conditioner, water kettle, safe, mini bar and a beautiful roomy bathroom with the latest fittings.
Hospitality
Sanja was so courteous and gave us many tips about Split. We felt super comfortable and would love to come back sometime!
Tomorrow night we gonna take another vacation: We will travel to South Tirol with my godparents. I'm looking forward to this trip and will take you with me via Instagram and Facebook of course. ;-)