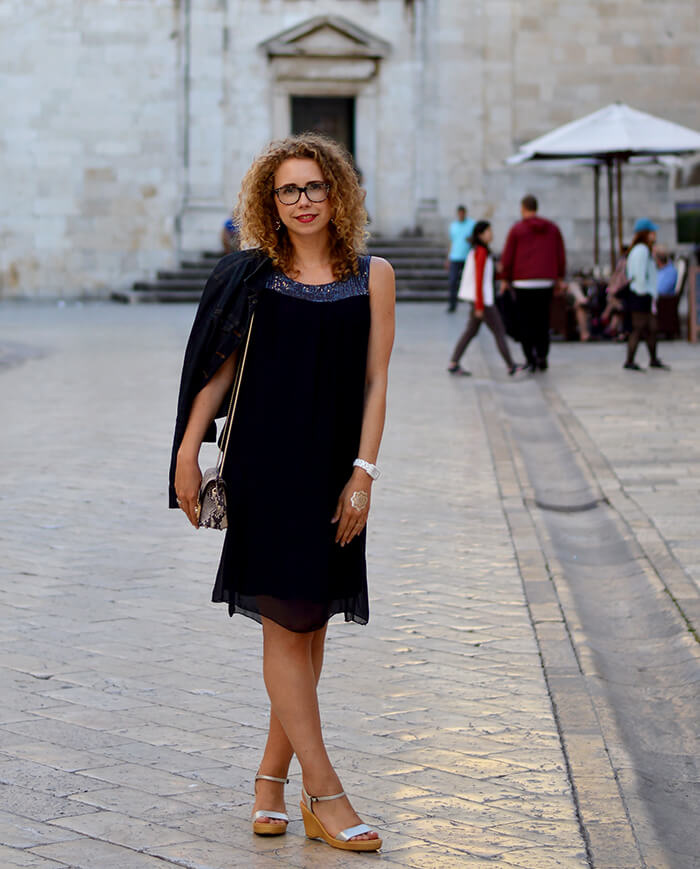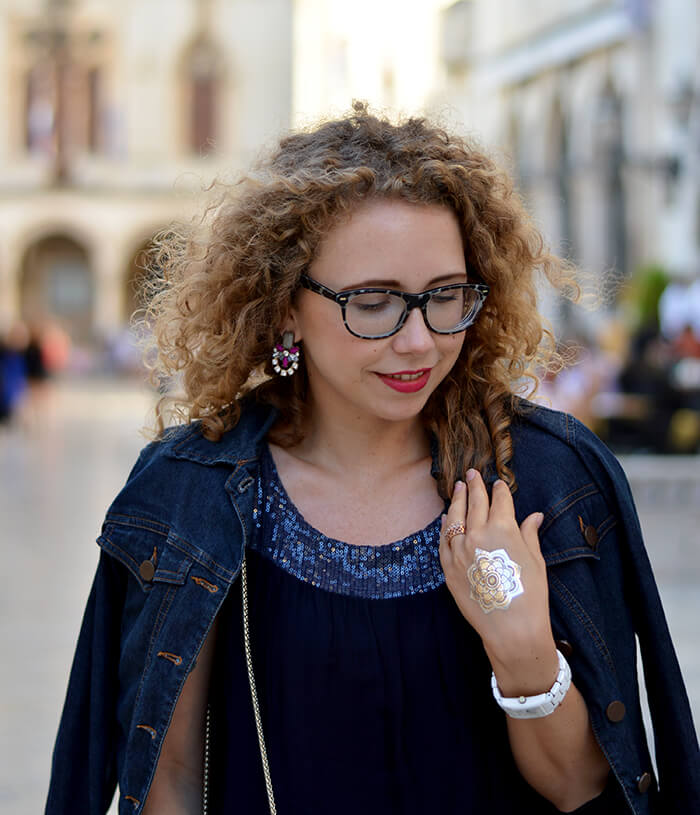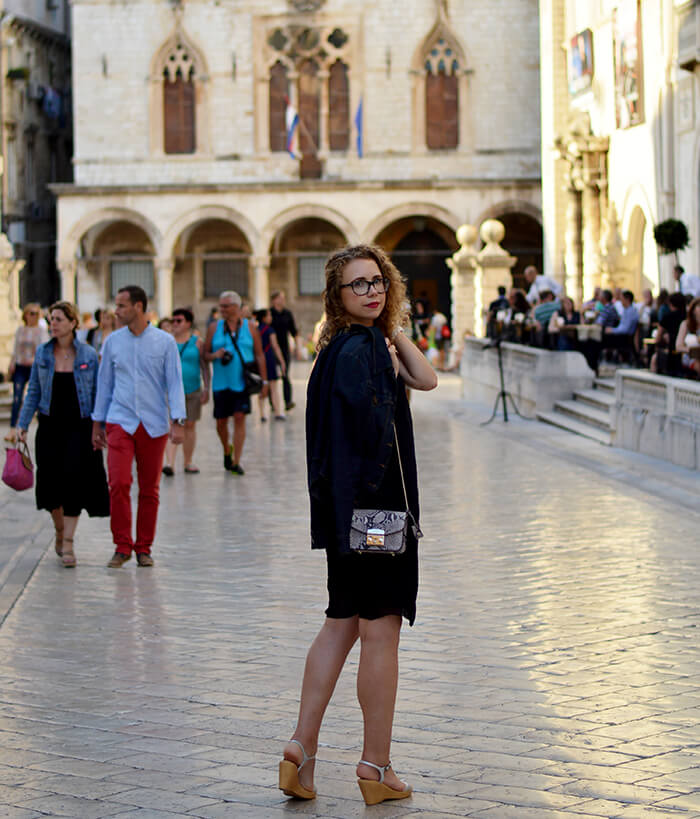 Dress. TK Maxx // Denim Jacket: Kapalua // Sandals: Unisa // Bag: Furla
Shop my Look
Ihr Lieben, das Wochenende ist schon wieder rum und hat für mich quasi gar nicht stattgefunden, da ich beruflich von Donnerstag bis gestern morgen beim Parookaville Festival in Weeze war. Aber ich möchte mich keinesfalls beschweren, denn es war eine unvergessliche Zeit und ich bin so dankbar, dass ich sie trotz Arbeit und sehr wenig Schlaf, erleben durfte. Bei Instagram und Facebook habe ich bereits einige Bilder und Videos geteilt – schaut doch mal rein! :-)
Outfit und Location
Nun aber erst einmal zum Outfit: Das schöne, dunkelblaue Seidenkleid habe ich mir vor einigen Wochen bei TK Maxx gekauft. Es ist perfekt für laue Sommernächte, weil es hauchzart und locker auf der Haut liegt. Darüber trage ich eine dunkelblaue, leichte Jeansjacke von Kapalua, die ungelogen bereits über zehn Jahre alt ist… Fast neu hingegen ist, wie ihr wisst, meine kleine Furla Tasche. :-)
Getragen habe ich den Look an unserem ersten Abend in Dubrovniks zauberhafter Altstadt. Sind das Licht und die Gebäude, die man im Hintergrund erahnen kann, nicht wunderschön? Und dieser Boden… Dieser hat mich sehr an Verona in Italien erinnert, einer weitere Lieblingsstadt von mir.
Was sagt ihr zum nachtblauen Outfit?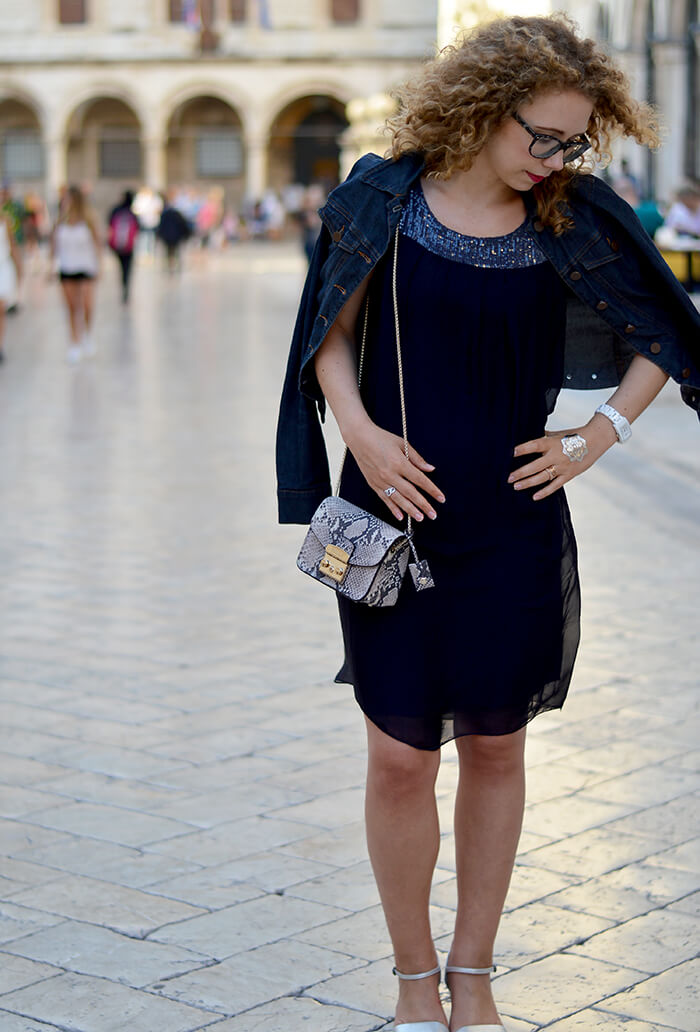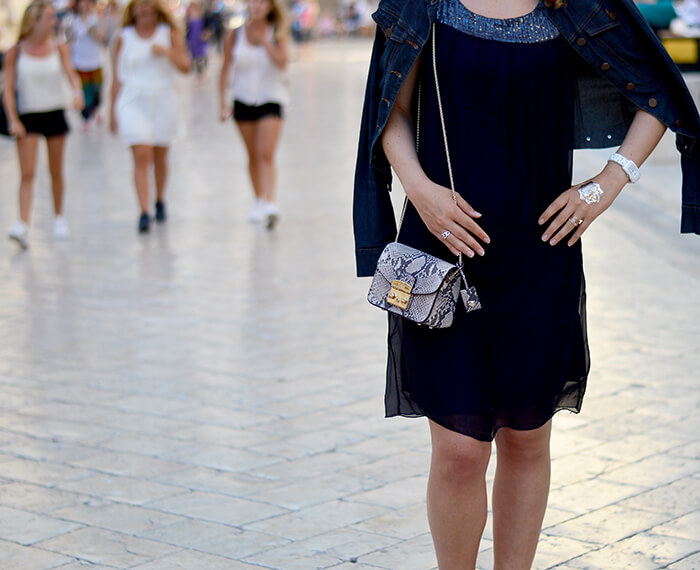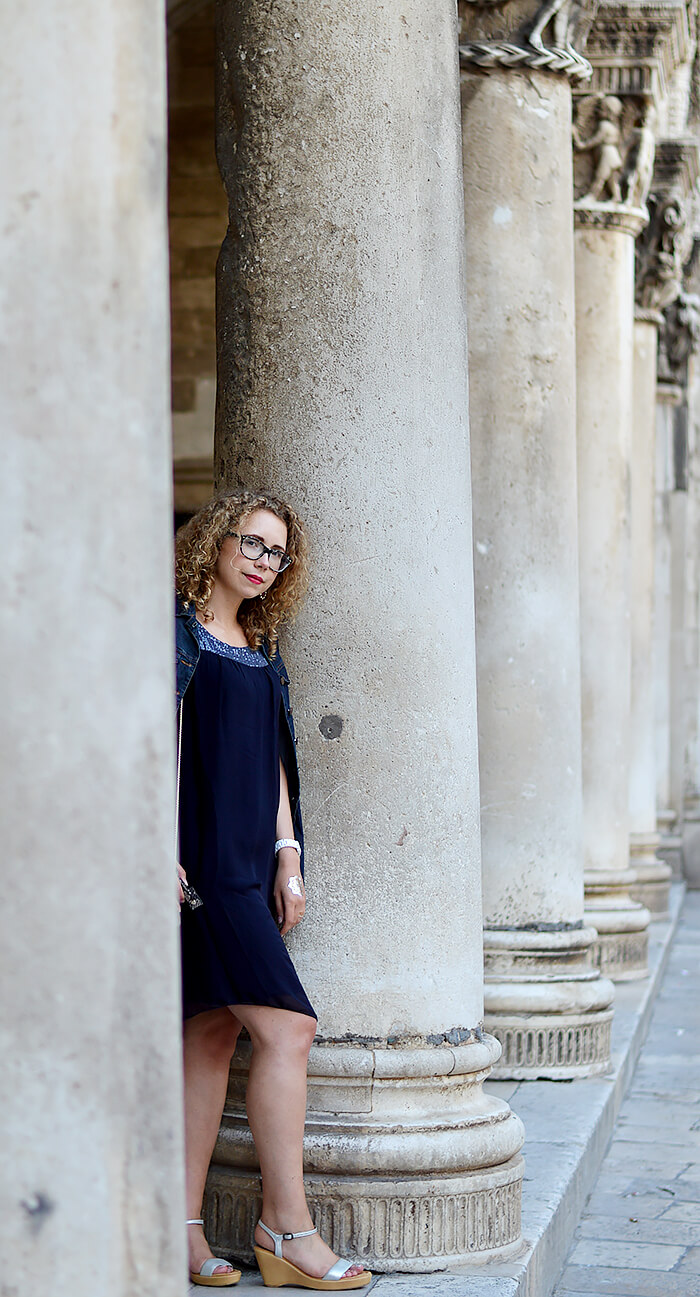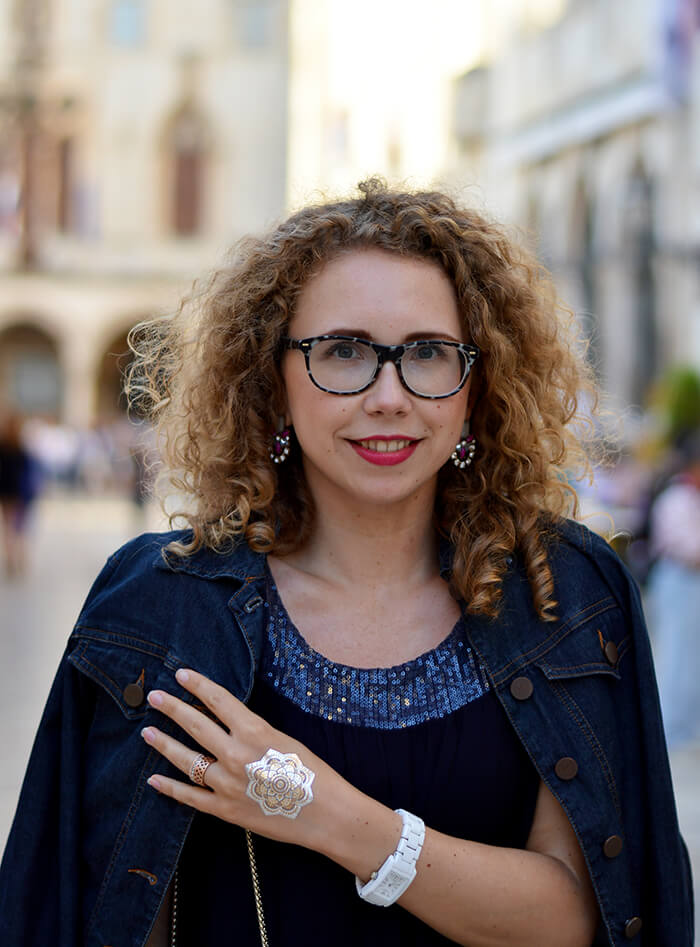 ---
Hey lovelies, the weekend is already over and for me, actually, it didn't really exist, because job-realted I've been at the Parookaville Festival from Thursday till yesterday morning. But I defintitely can't complain, because the last days have been a blast!
Outfit and location
I've bought this beautiful midnight blue silk dress at TK Maxx a few weeks ago. It's perfect for warm summer nights, because it's very light and slack. I wear it with a dark blue denim jacket from Kapalua which is mine since more than ten years… What is almost new, on the other hand, is my little Furla bag. :-)
I've worn this look on my first evening in Dubrovnik's beautiful old town. The light and the buildings in the background are just beautiful, aren't they? And this floor… It's a bit like in Verona in Italy, one of my other fave cities.
How do you like my night blue outfit?