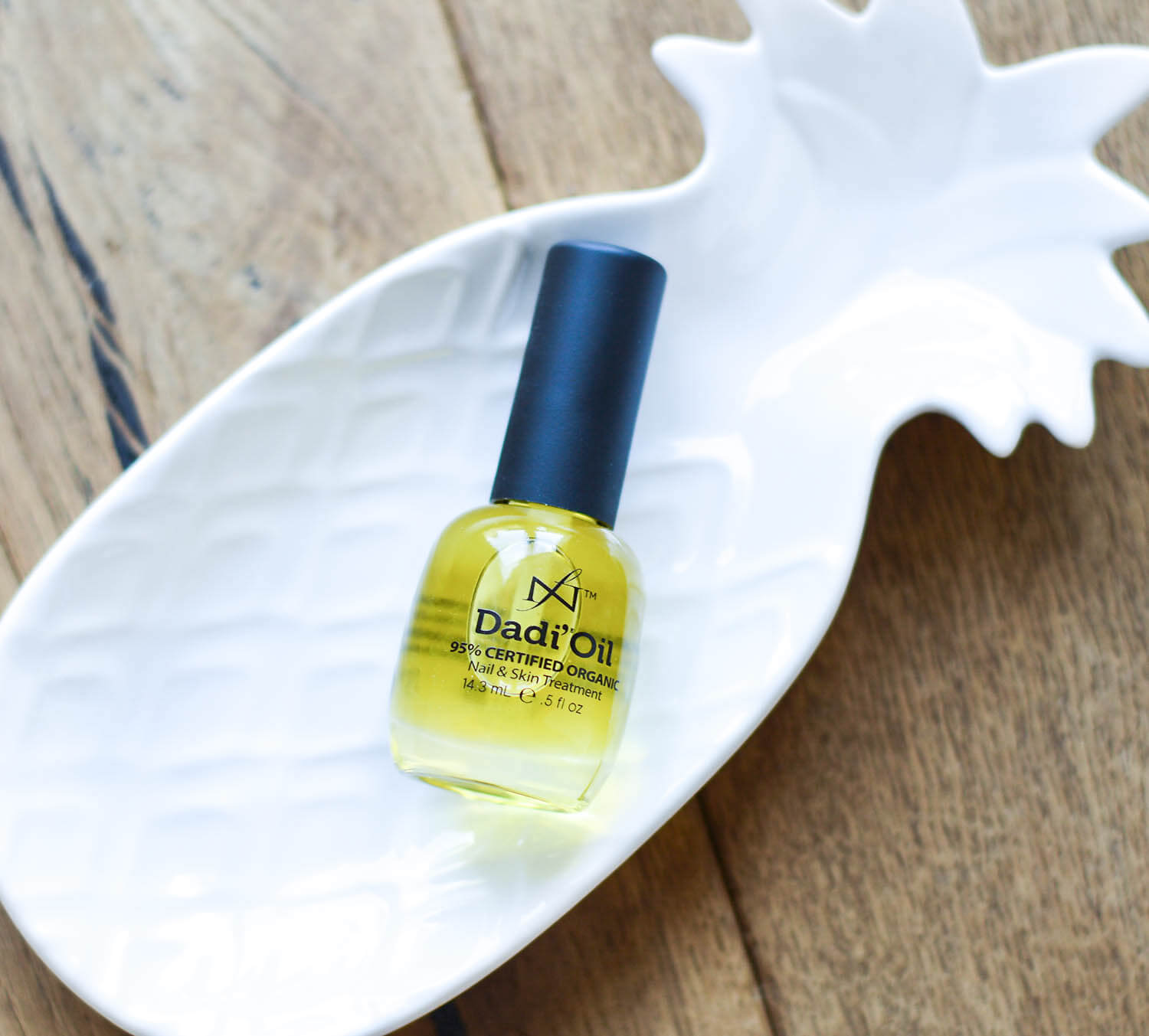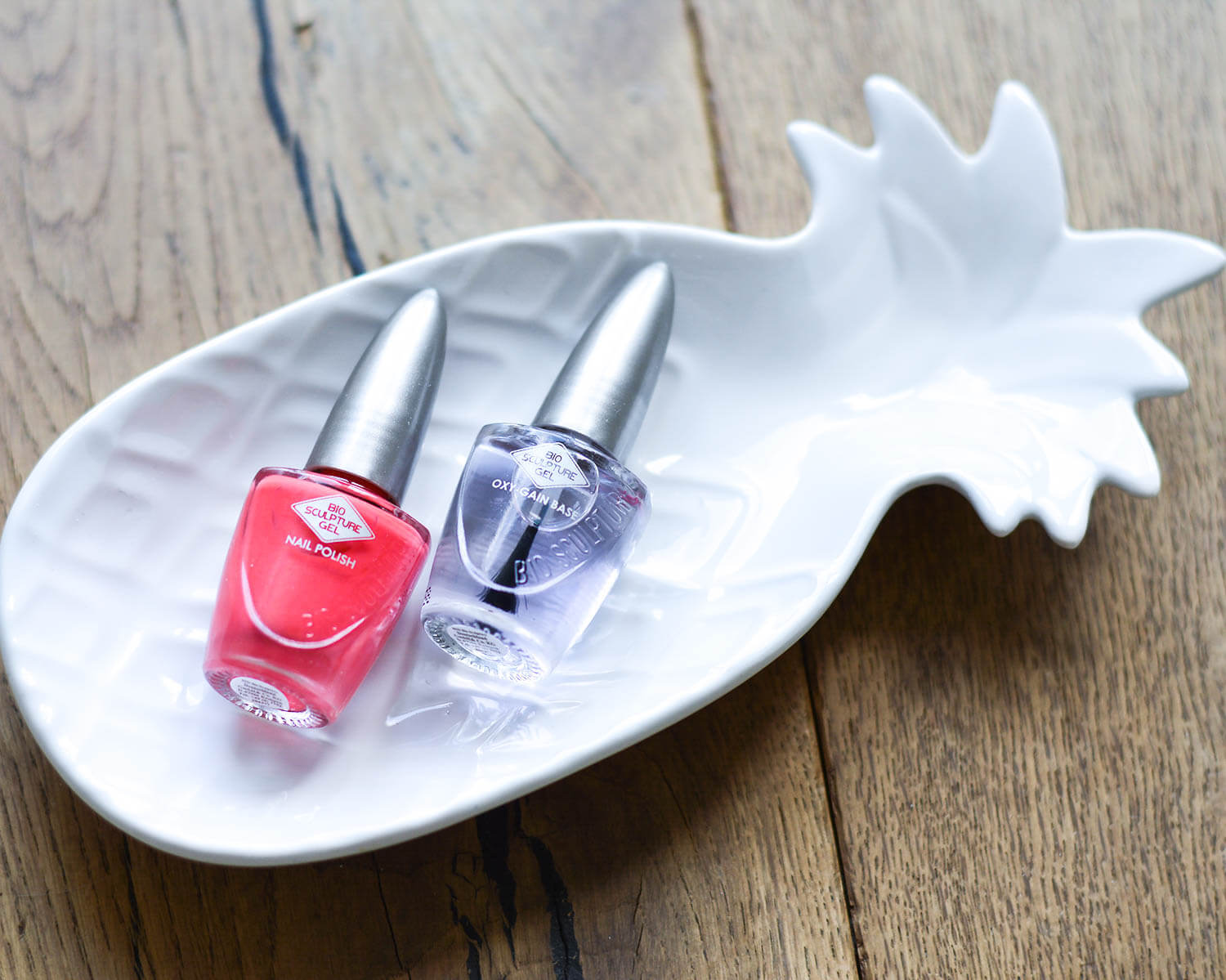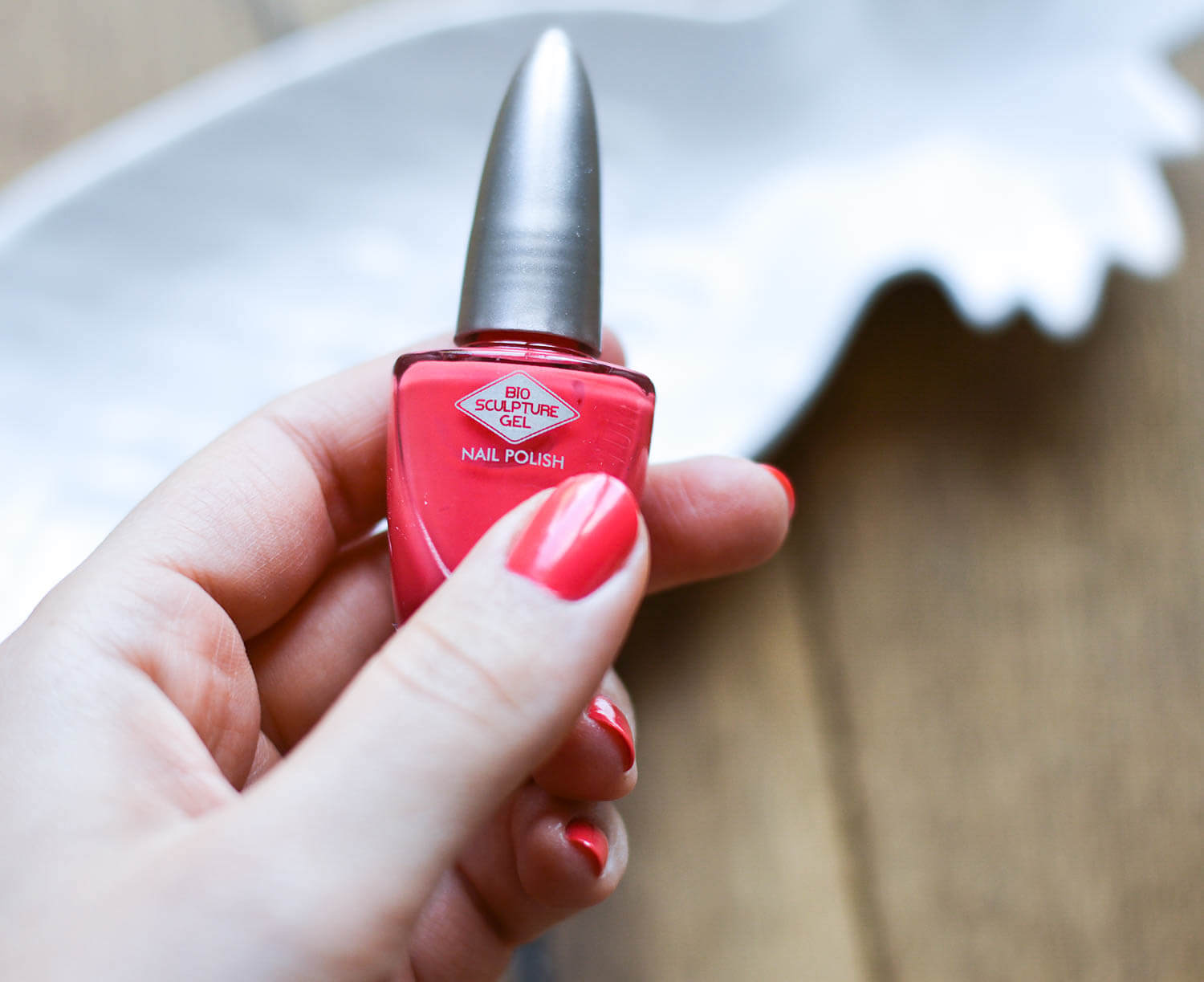 Heute möchte ich einen kurzen Beauty-Post einschieben und euch meine momentanen Maniküre Favoriten vorstellen.
Dadi'Oil – Society Beauty & Nails
Anfangen möchte ich mit Dadi'Oil, einem Nagelpflegeöl. Es versorgt die Nägel reinem Avocado-, nativen Oliven- & Jojoba-Öl sowie natürlichem Vitamin E. Man kann es auf den puren Nagel auftragen, aber auch auf lackierte Nägel – das Öl dringt auch durch die Lackschicht hindurch. Dabei durftet das Öl ganz wunderbar nach Spa und Wellness dank rund 20 ätherischer Öle wie Zitrone und Rosmarin.
Ich trage das Öl jeden Abend auf meine Nägel und die Nagelhaut auf und habe das Gefühl, sie sind schon kräftiger geworden. Es soll zudem gut für die Haare sein – hierfür etwas Öl ins trockene Haar geben, 15 Minuten einwirken lassen und anschließend das mit Shampoo waschen. Und im Badewasser soll es die Haut mit einem Extrakick Feuchtigkeit versorgen. Habe ich aber bisher beides noch nicht ausprobiert.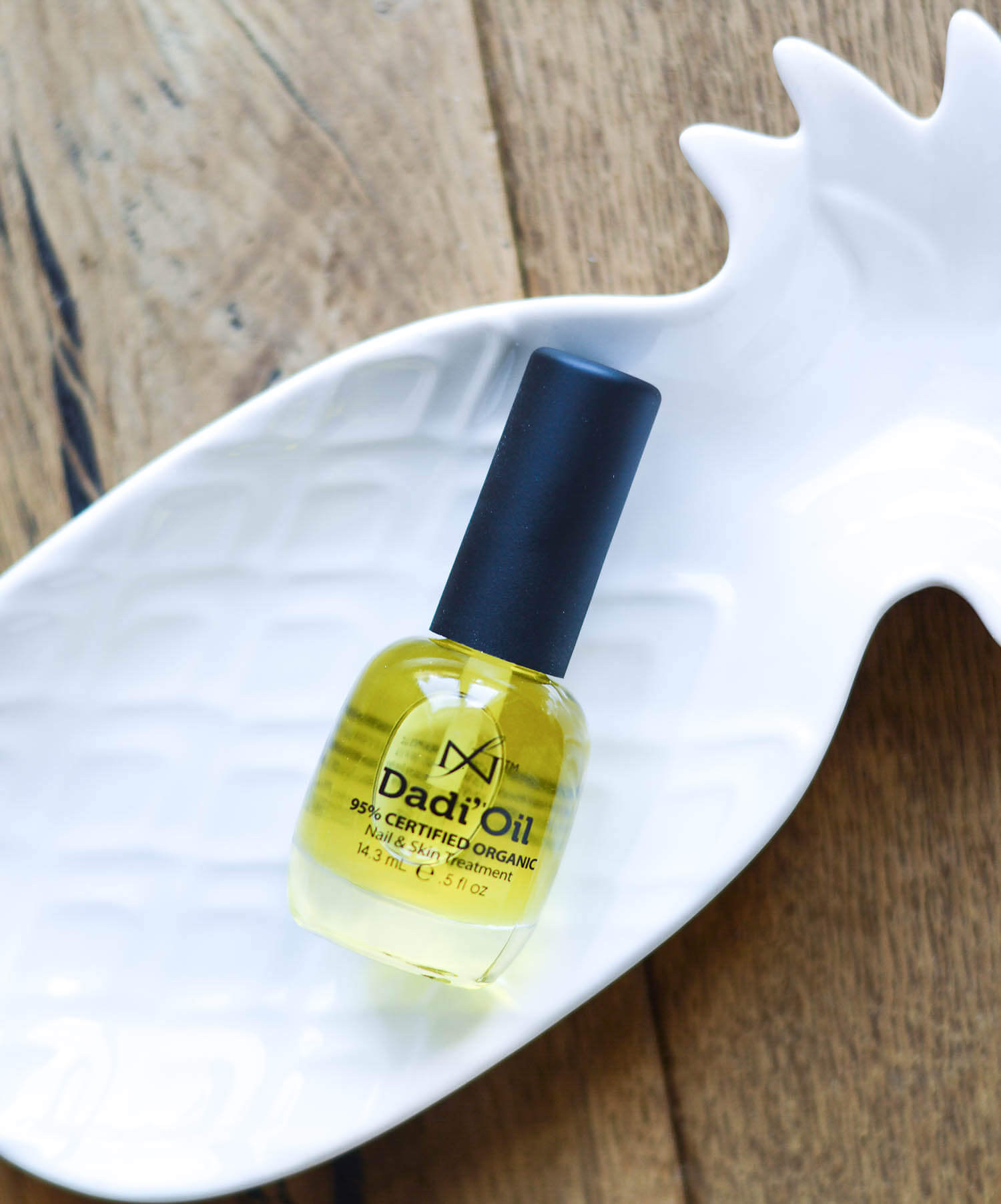 Bio Sculpture® Nagellack und "Oxy-Gain Base"
Um das Nagelpflegeritual fortzuführen, trage ich derzeit unter jeden Lack erst einmal eine Schicht "Oxy-Gain Base" auf. Der Lack soll den Sauerstoffgehalt des Naturnagels anreichern und ihn damit stärken. Zudem beinhaltet er aktives Acetyl Methionin, dass vor Abblättern schützen soll sowie Kamelienöl als Feuchtigkeitsspender
Der Lack trocknet super schnell und scheint meinen von Natur aus eher weichen und oftmals brüchigen Nägeln sehr gut zu tun!
Darüber kommt bei mir aktuell sehr häufig der Farblack "Violently Happy" – ein leuchtendes korallenrot mit ganz feinem Schimmer. Für mich ein perfekter Ton für Frühling und Sommer, der einfach Spaß macht!
Welches sind eure momentanen Nagelpflege-Favoriten?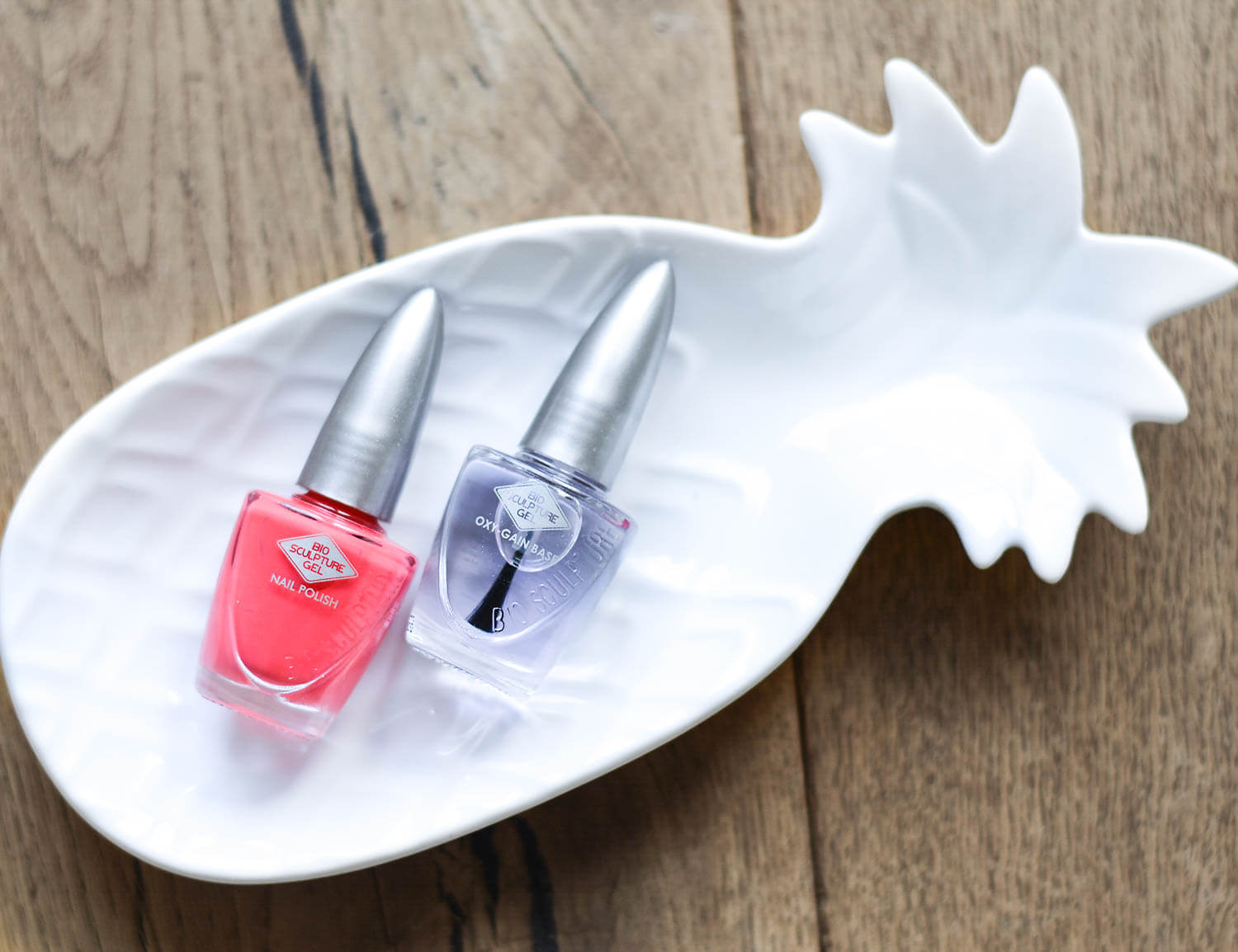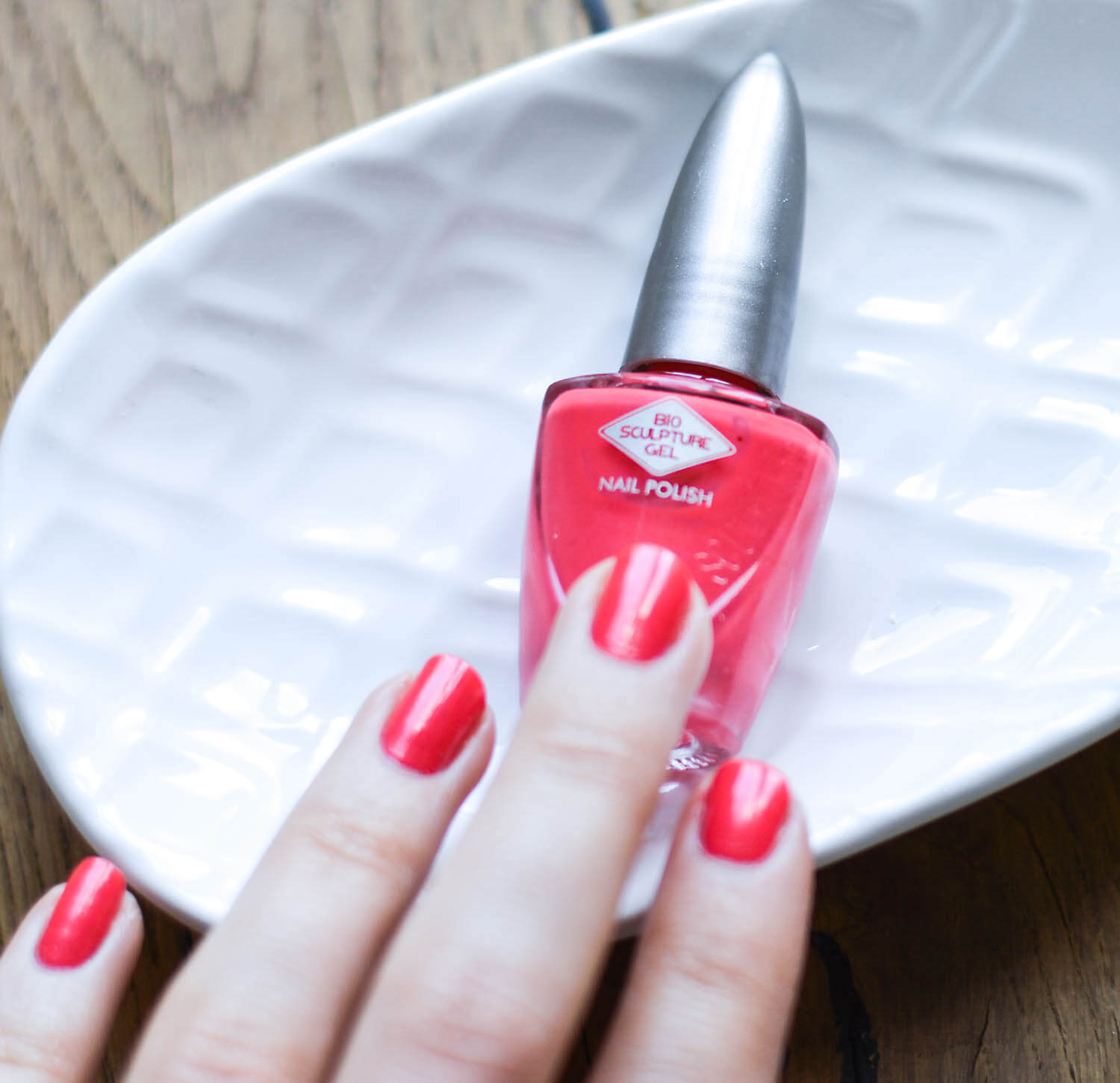 ---
Today I want to edge a short beauty post in and show you my current nail care faves.
Dadi'Oil – Society Beauty & Nails
I wanna start with Dadi'Oil, a nail care oil. It supplies the nails with pure avocado-, native olive- and jojoba oil and natural vitamin E as well. You can put it on the pure nails and on polished nails as well, because the oil soaks through the nail polish. It smells like spa and wellness, because of about 20 essential oils like lemon and rosemary.
I apply the oil every evening onto my nails and the cuticles. I have the feeling that they are already strengthened a bit. The oil shall be good for hair and body as well, but I didn't use it that way by now.
Bio Sculpture® Nagellack und "Oxy-Gain Base"
To continue the nail care ritual I apply the "Oxy-Gain Base" from Bio Sculpture®. It enriches the oxygen content of nature nails and strengthens it. Active Acetyl Methionin shelters from exfoliation and camellia oil works as moisturizer.
The polish dries super quickly and seems to be very good for my often brittle nails.
Over it I very often apply the color polish "Violently Happy" – a bright coral red with a light glow. Perfect for spring and so much fun!
What are your manicure faves at the moment?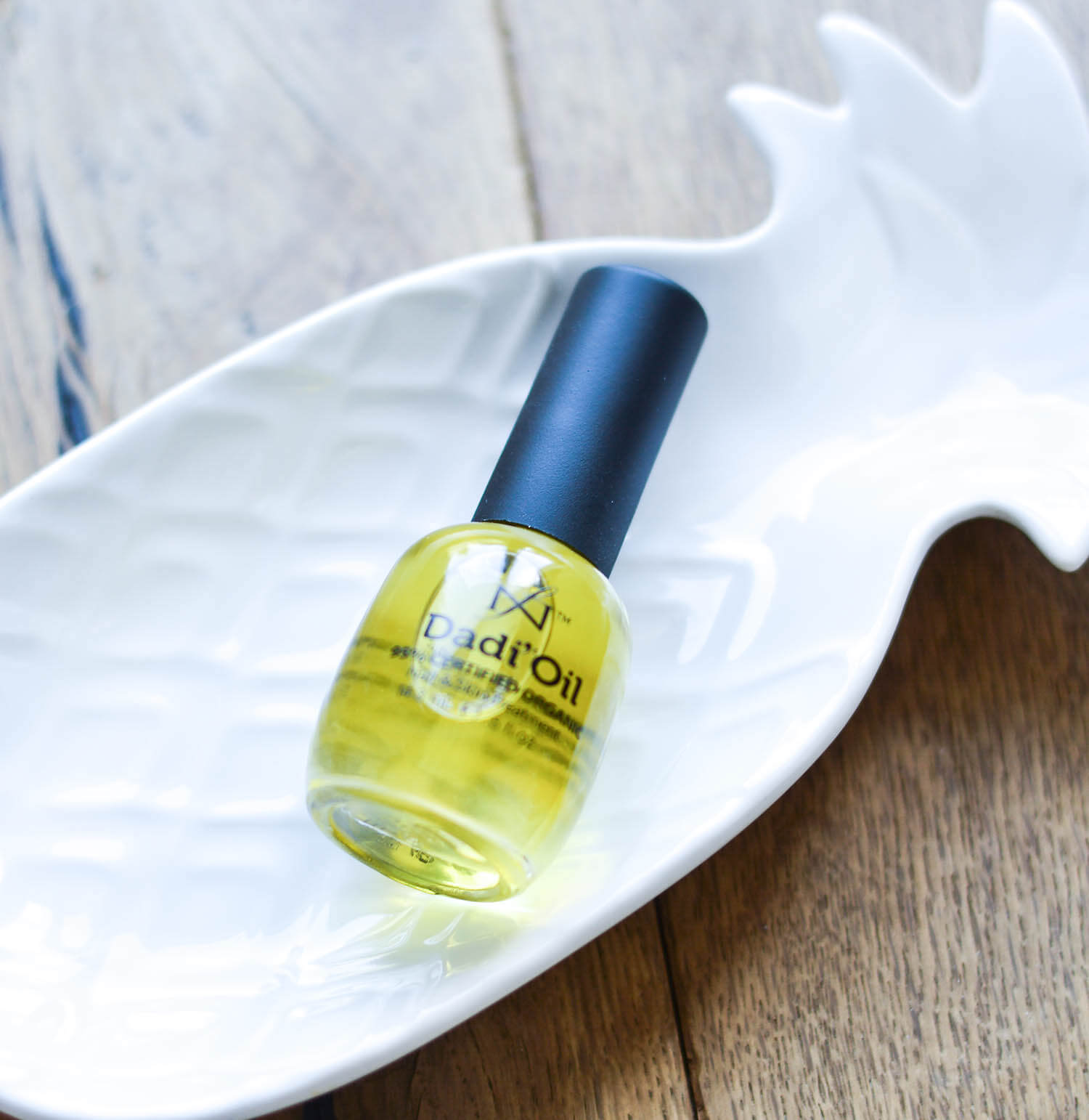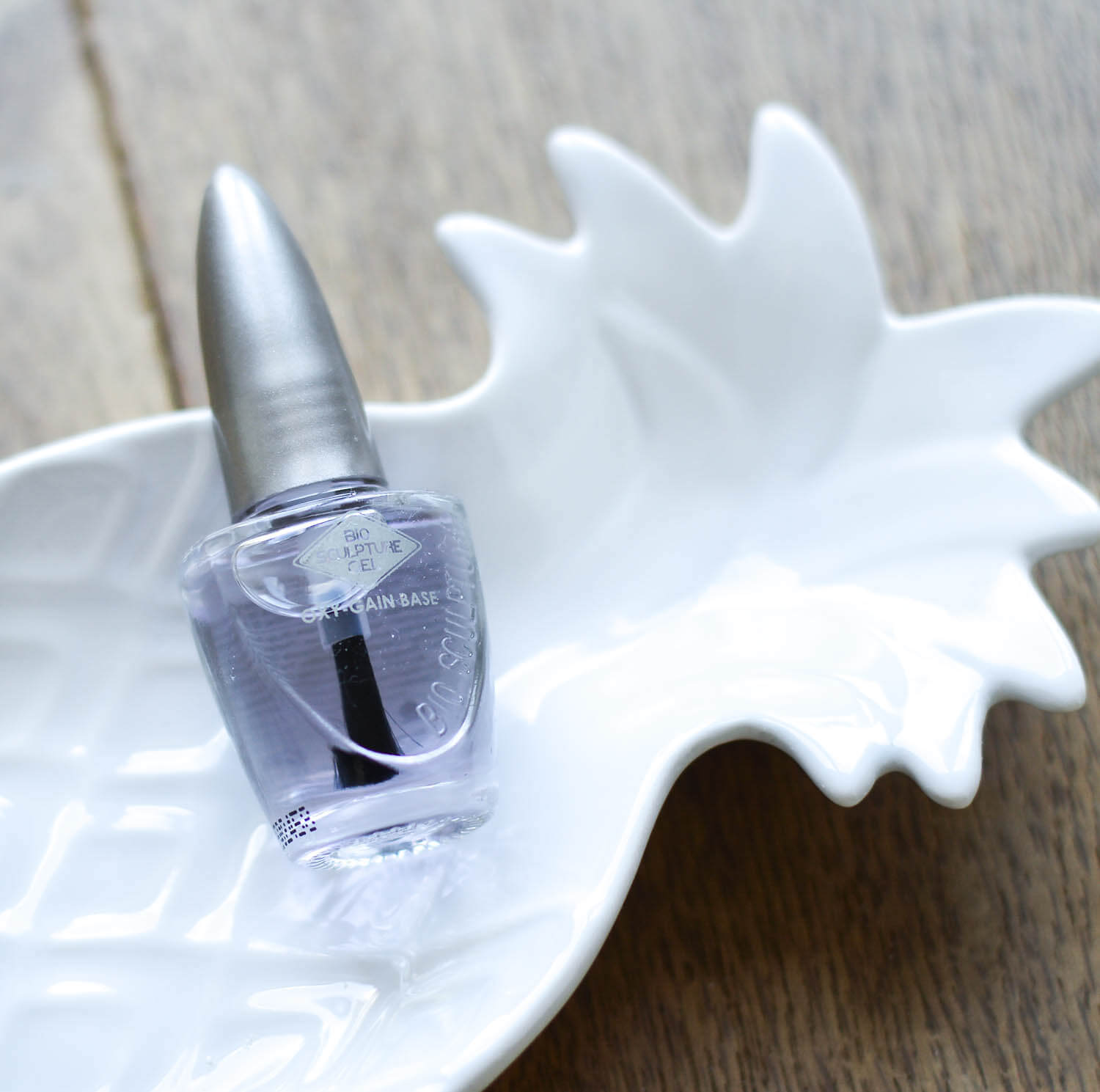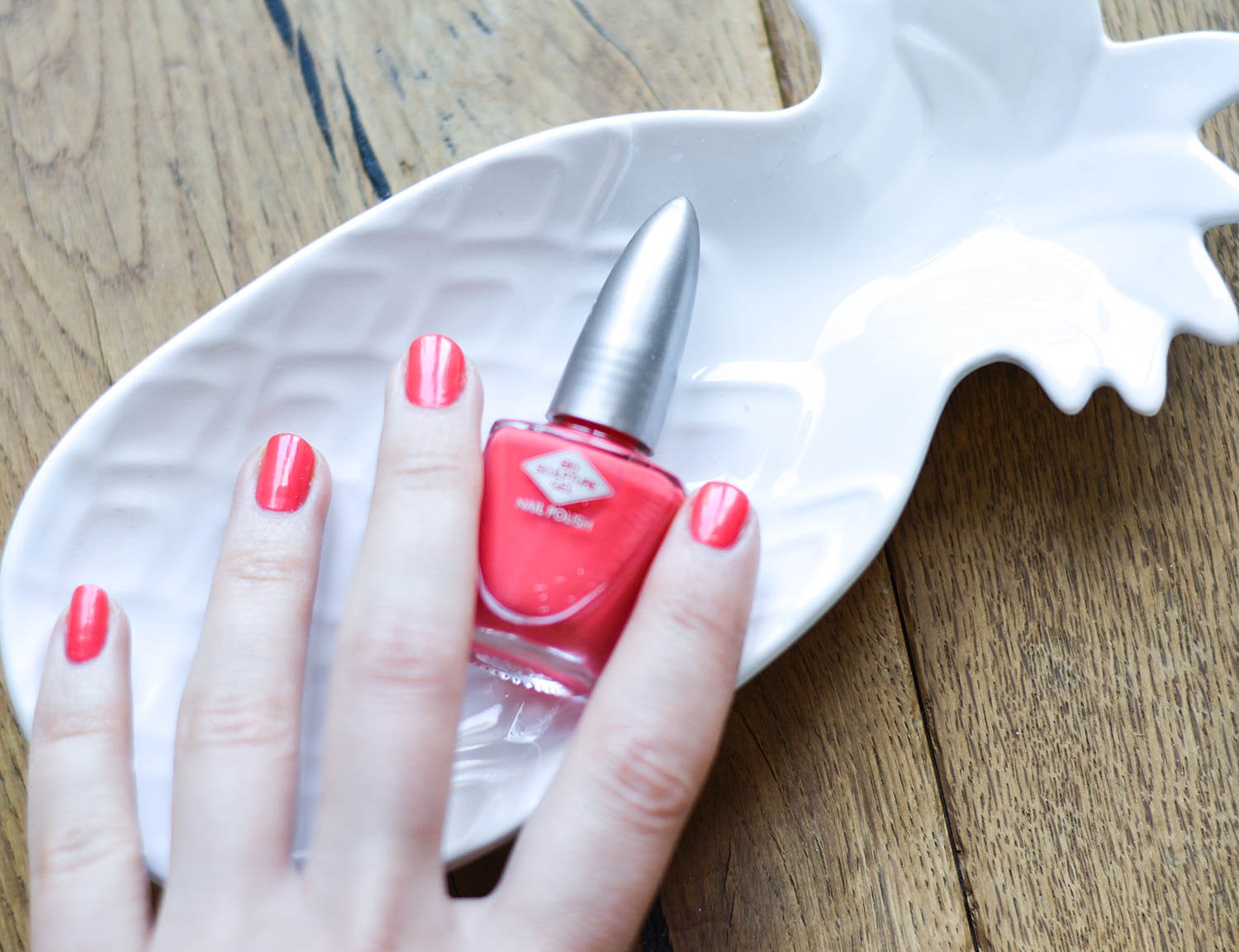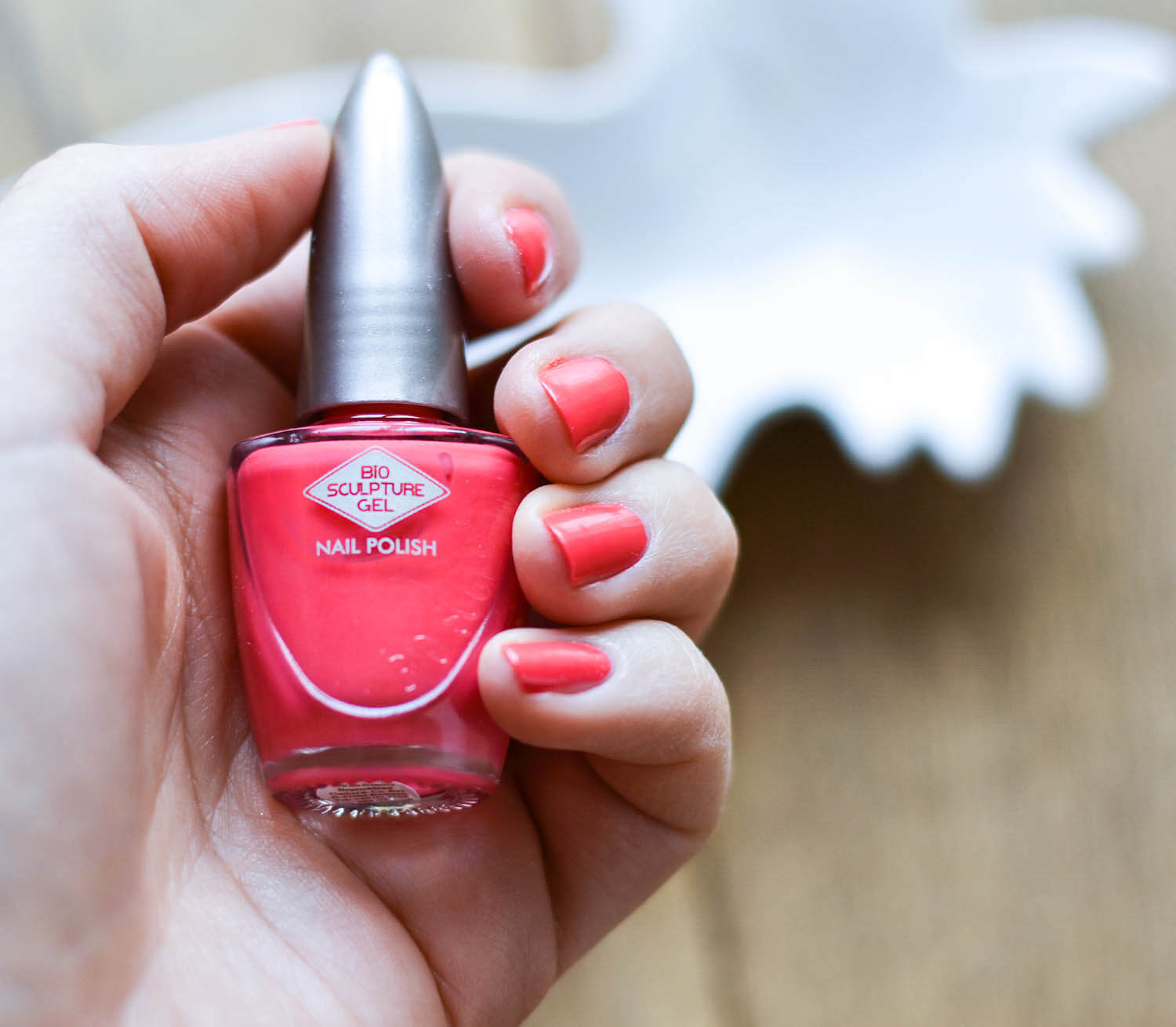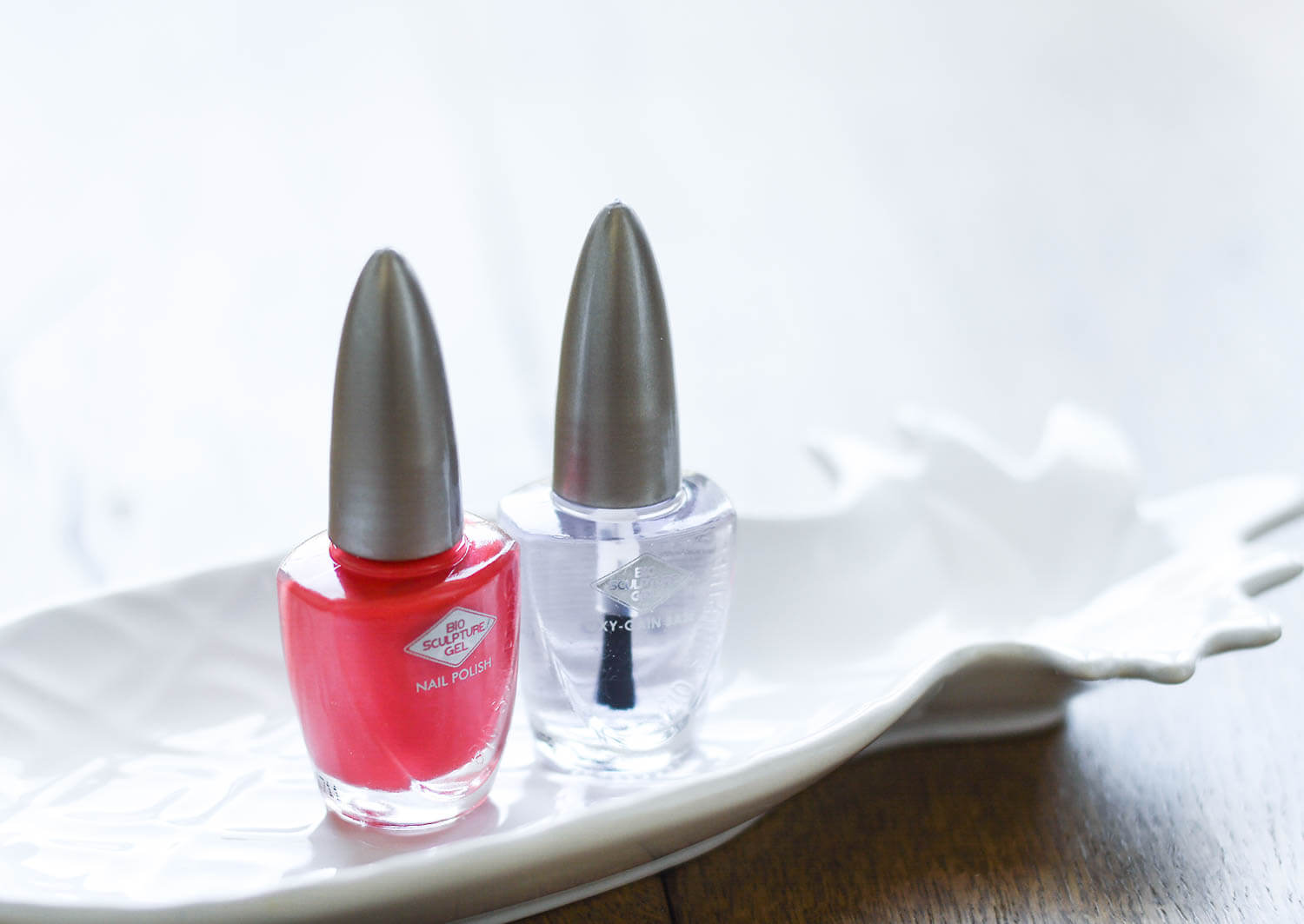 Die Produkte wurden mir über den Blogger Club kostenfrei zum Testen zur Verfügung gestellt.
//
The products have been cost-free provided from Blogger Club.