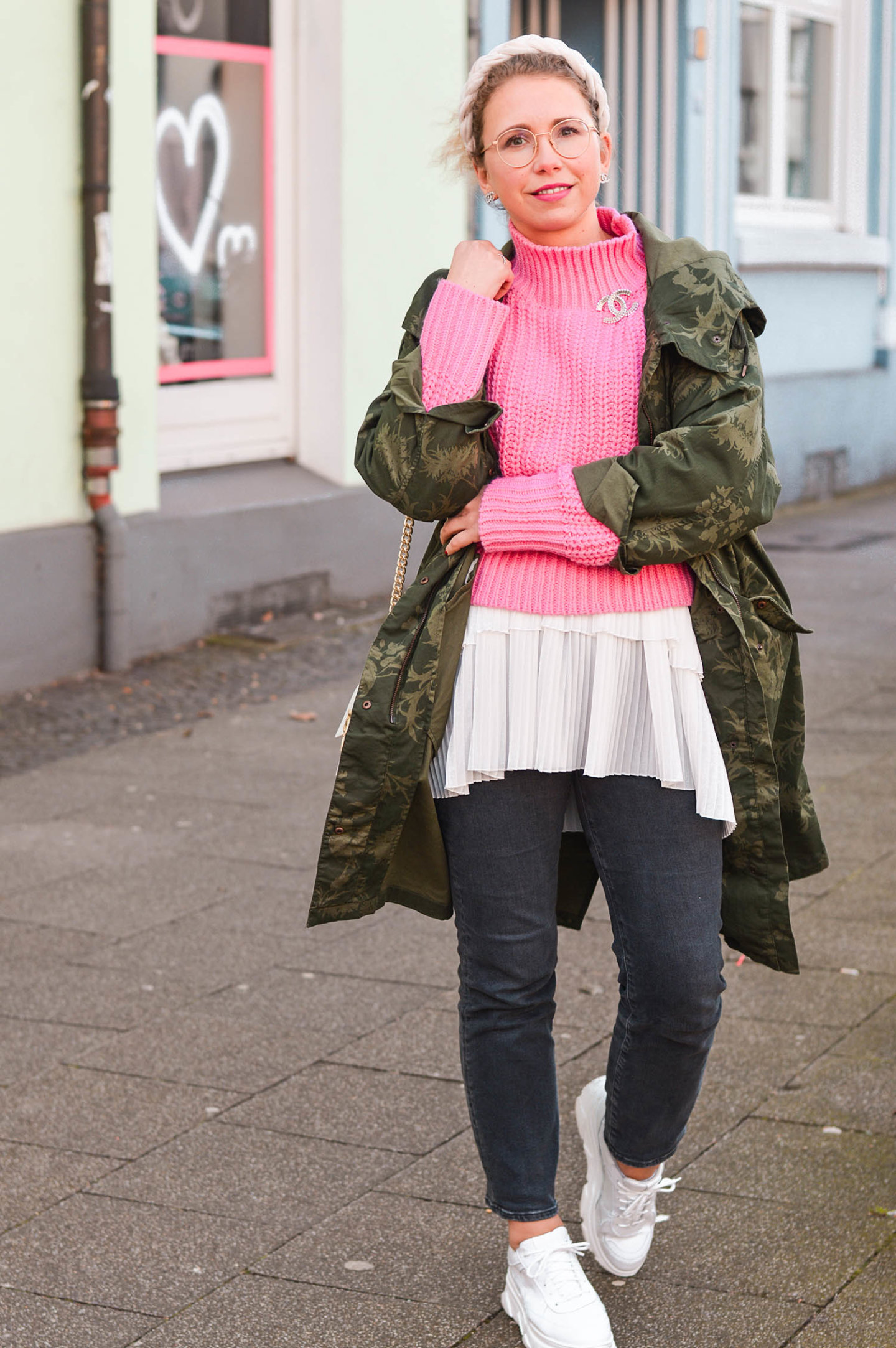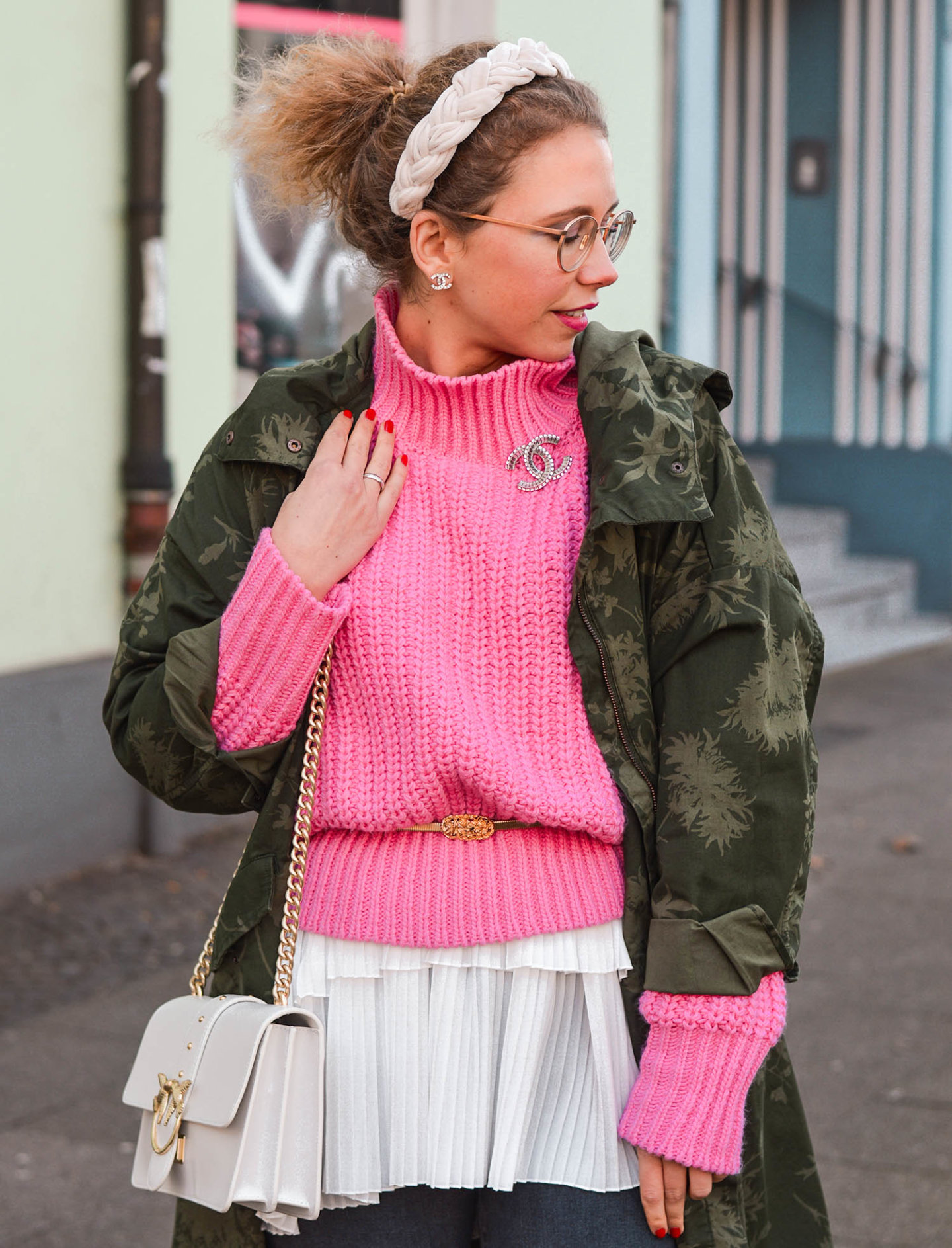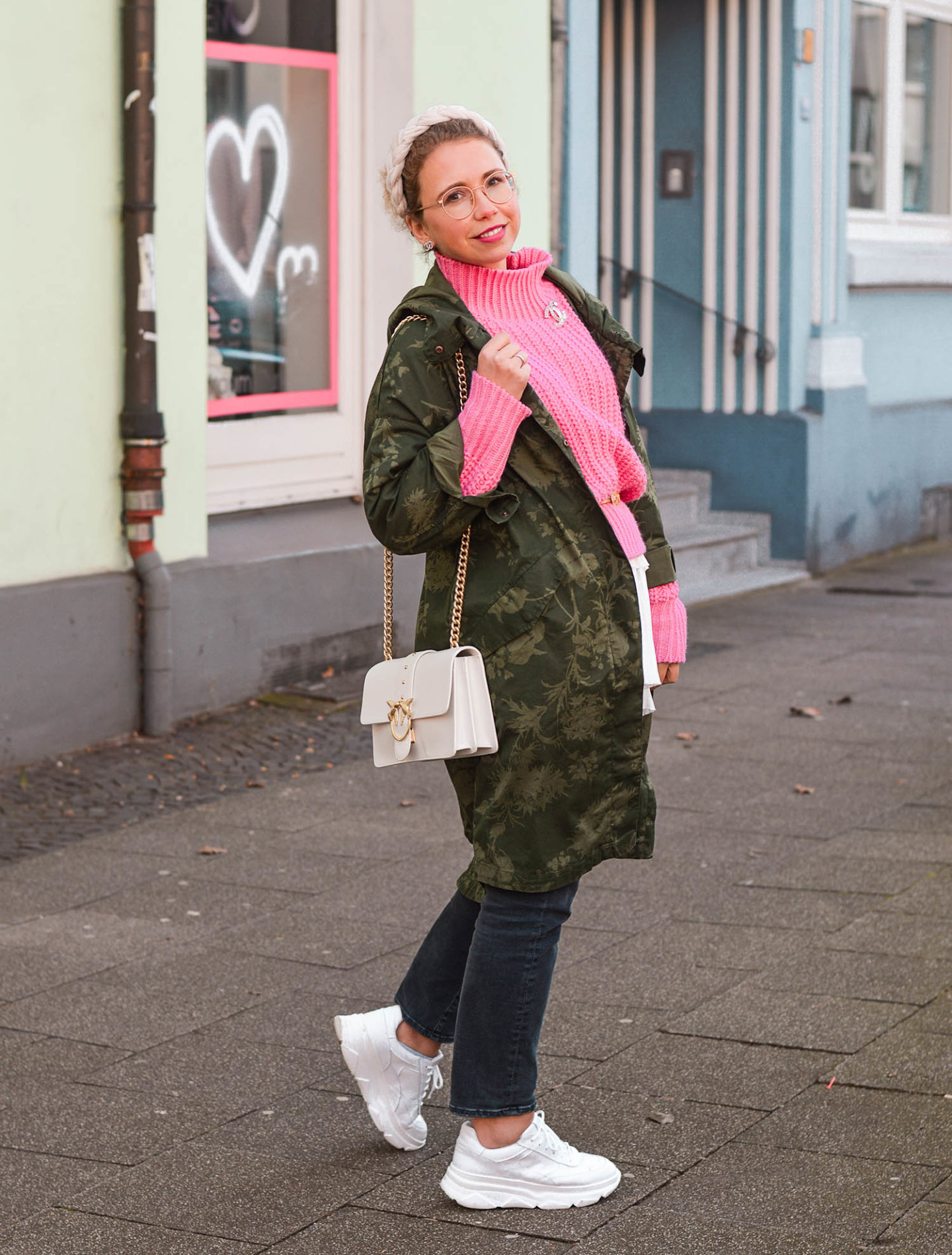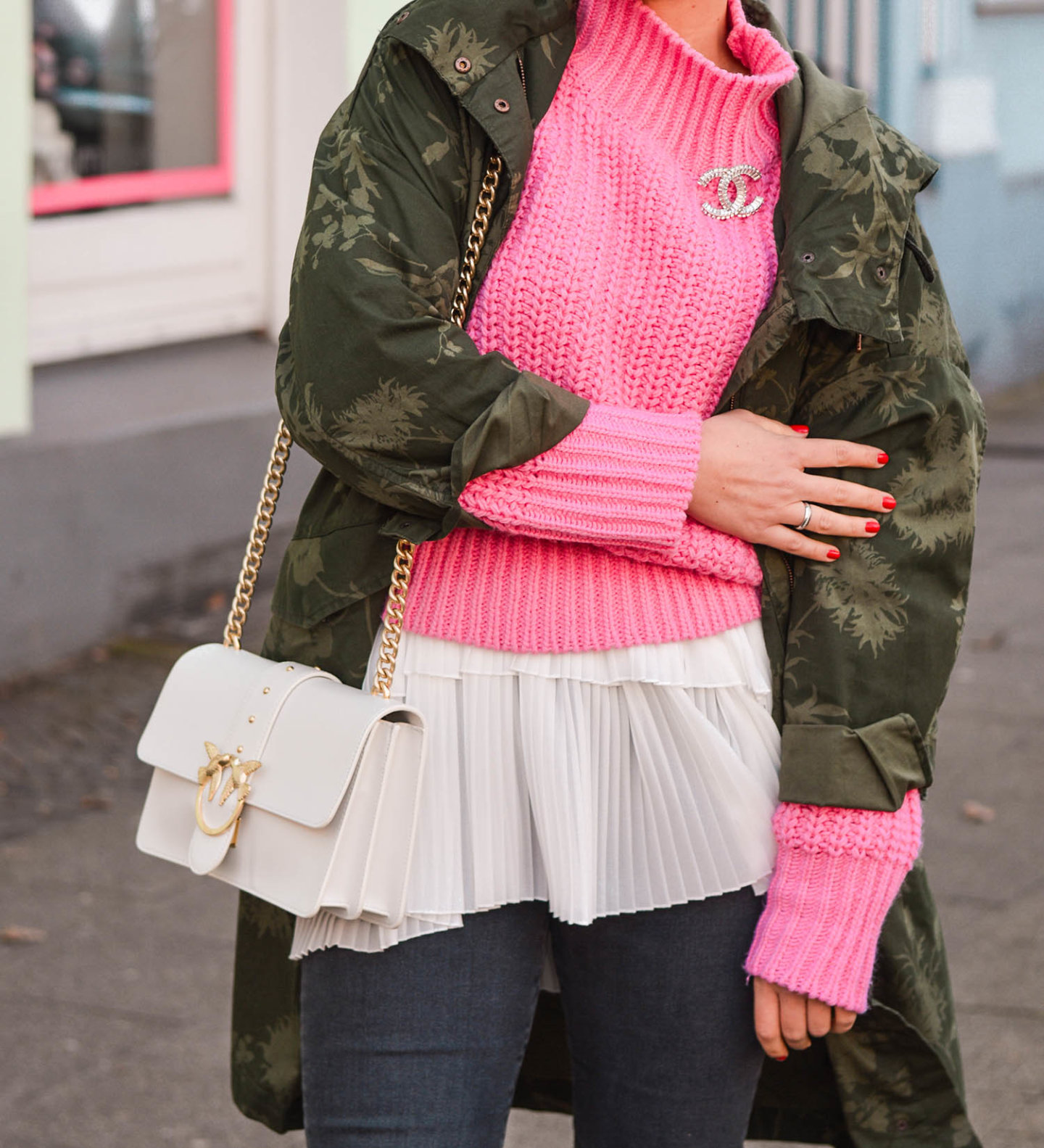 Khaki meets Pink – eine super schöne Farbkombi, wie ich finde! Frisch und dennoch robust; somit perfekt für das aktuelle Wetter und ein bisschen Frühlings-Vorfreude…
Khaki meets Pink – Warum der klassische Parka so gut mit femininen Farben harmoniert
Khaki steht für Tarnung, Militär, Uniformen, Pfadfinder. Somit ist die Farbe eher unauffällig und dient dem Schutz. Ein bisschen Uniform im Alltag können wir alle ab und an ganz gebrauchen, aber auffallen wollen wir doch trotzdem, oder? Deshalb empfehle ich, die typischen "Tarnfarben" wie Khaki und Oliv mit kräftigen und vor allem femininen Farben zu kombinieren. Was eignet sich da besser als ein leuchtendes Pink? So ist mein heutiger Look entstanden.

Ich trage meinen klassischen Parka, der mich vor Wind und Wetter schützt. Dazu kombiniere ich einen mädchenhaften Lagenlook mit pinkem Strick und langer Plissee-Bluse. Um das Feminine noch ein wenig zu unterstreichen, betone ich meine Taille mit einem goldenen Gürtel und kombiniere einen Statement-Haarreif aus geflochtenem Samt sowie eine unschuldig-weiße Tasche dazu. ;-)

Weiße Chunky Sneaker und Chanel Statement Schmuck dazu – fertig ist mein Power-Woman Look. Wie gefällt er euch?
Shop my Look
enthält Affiliate Links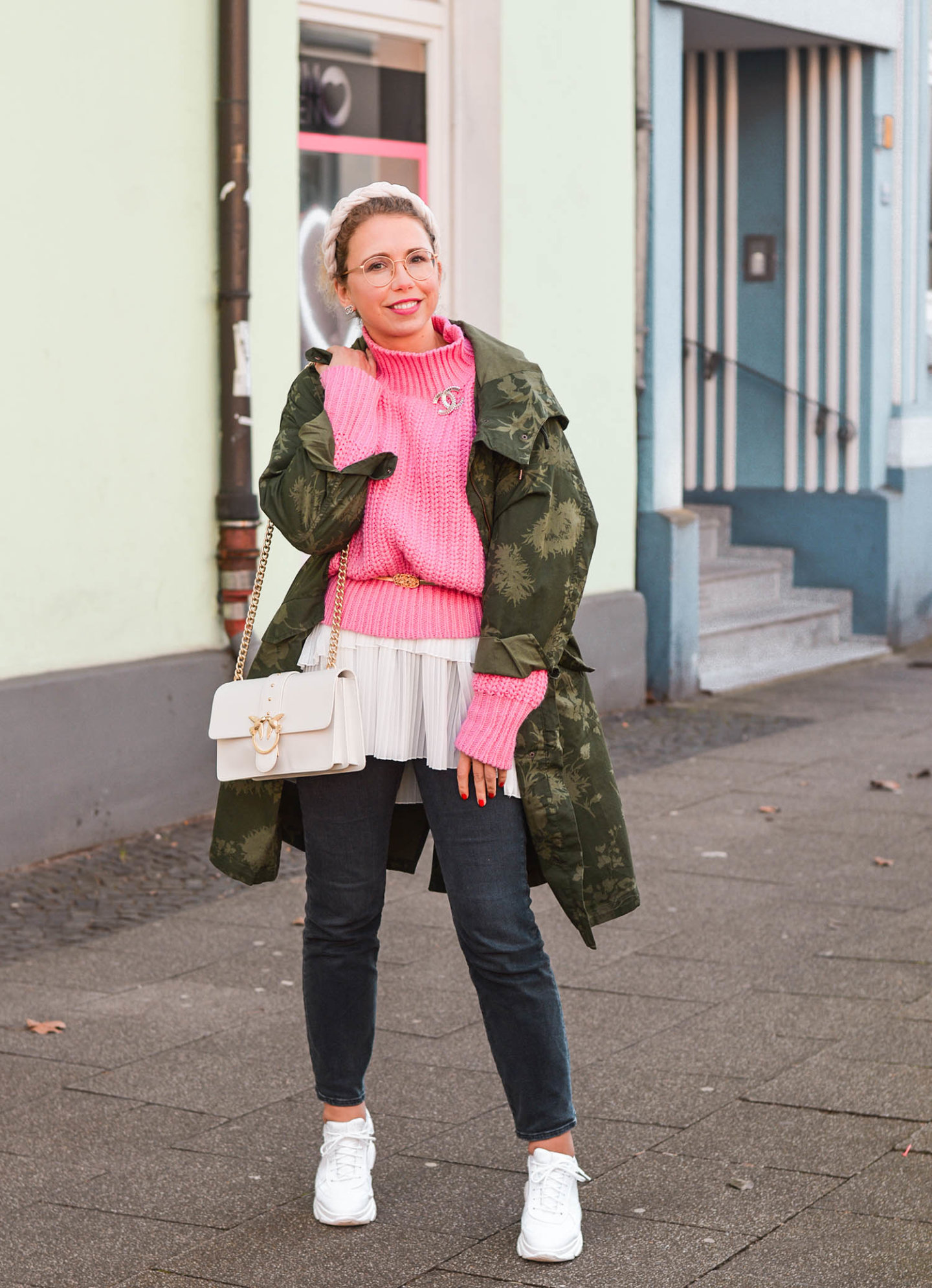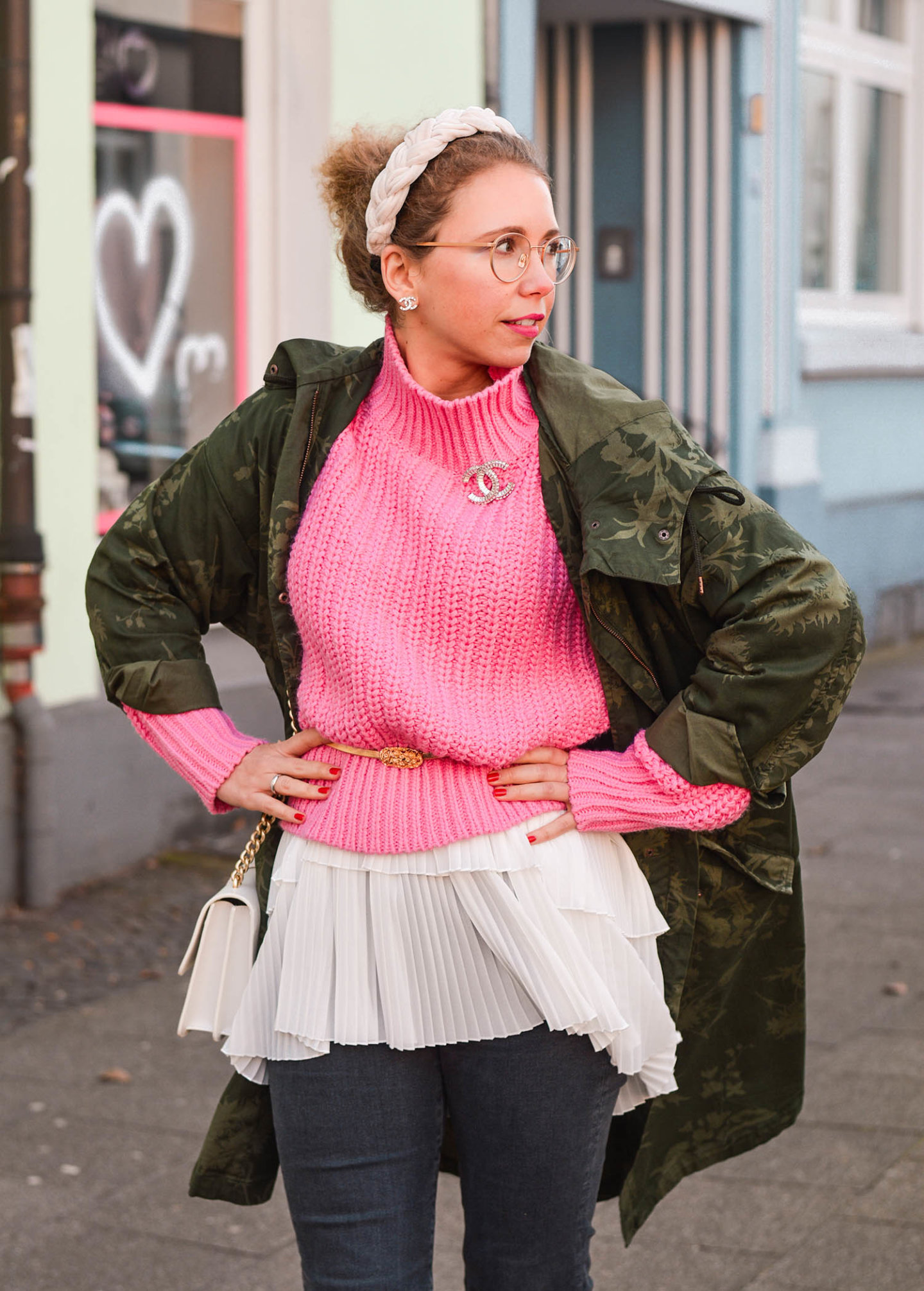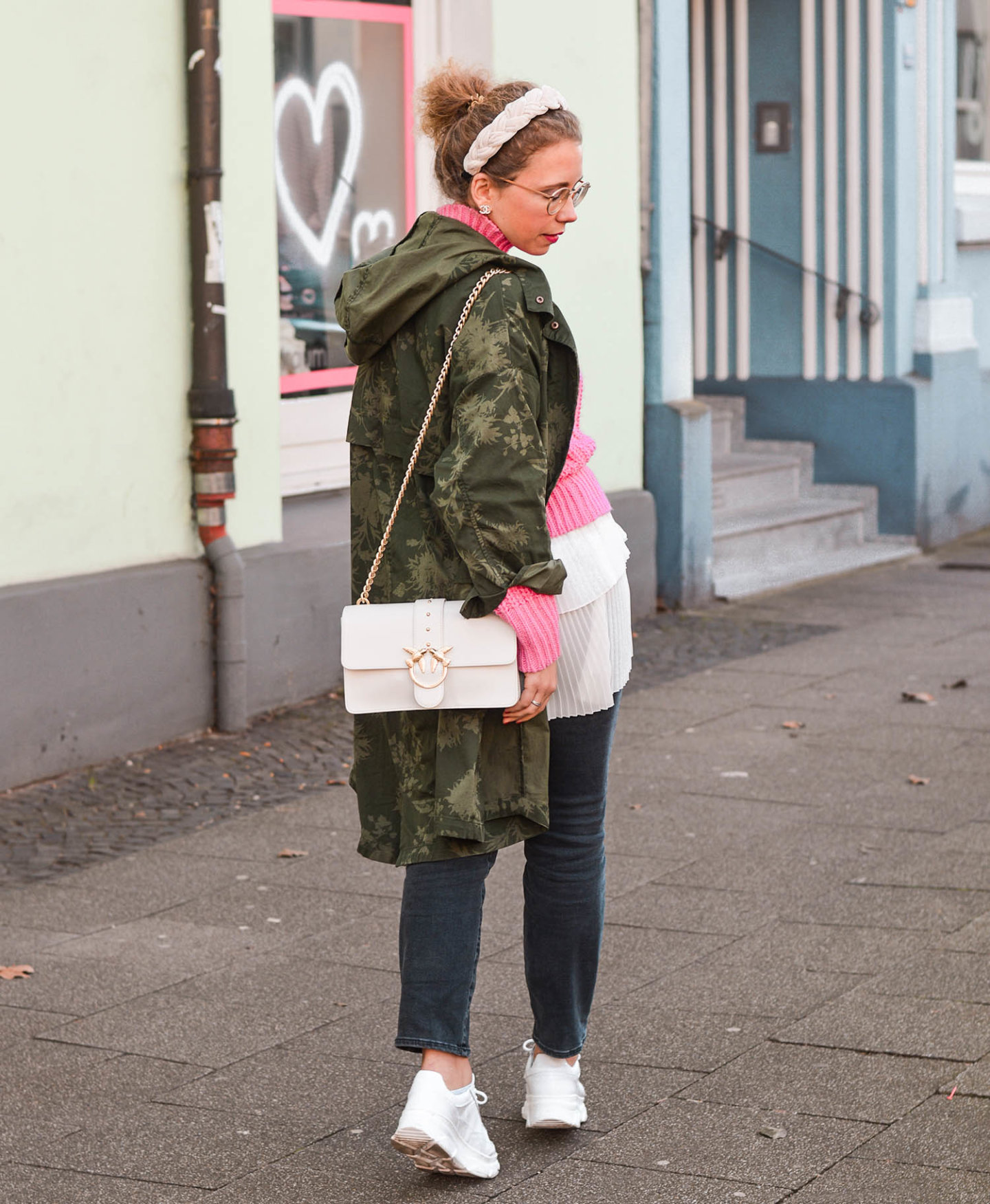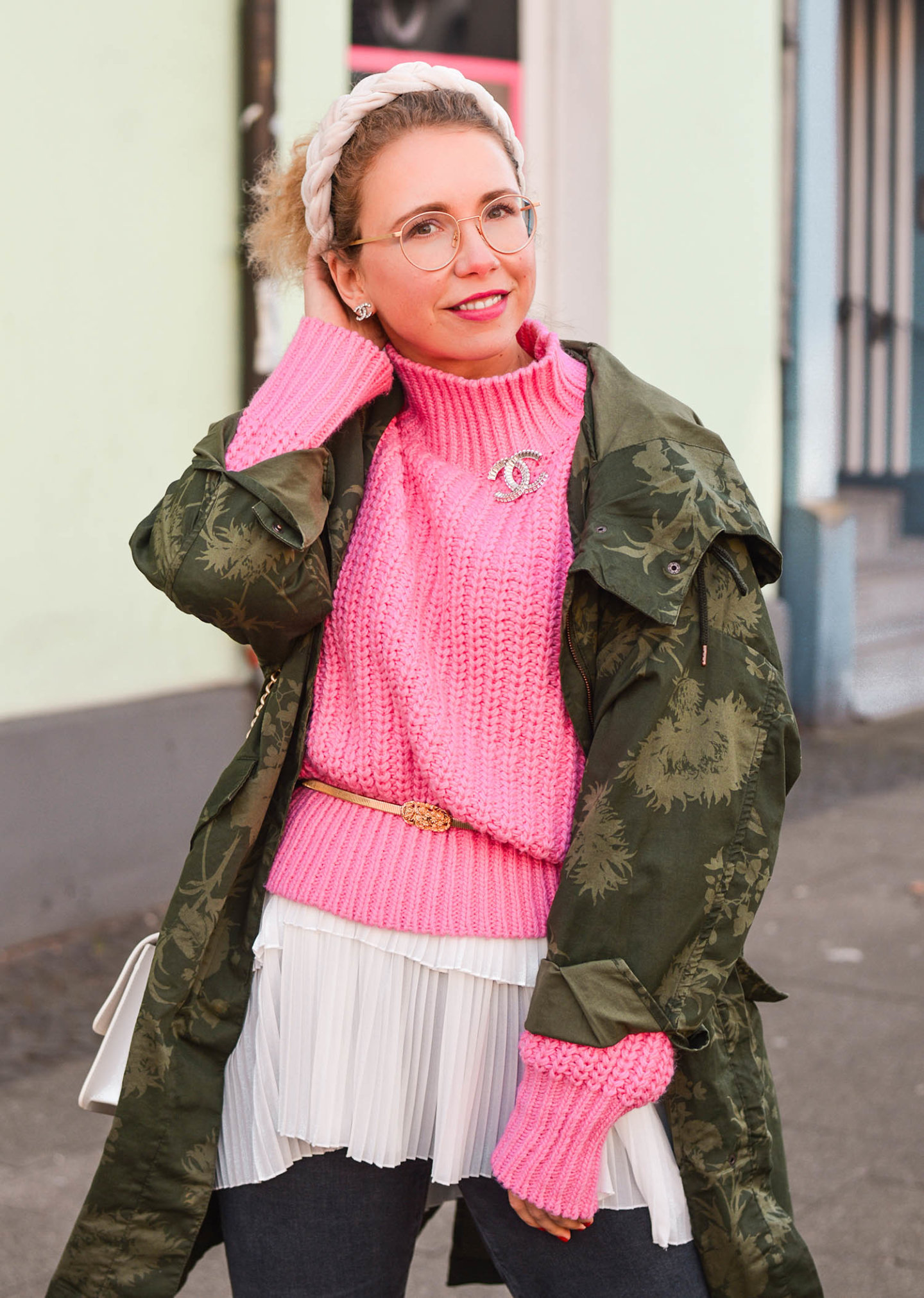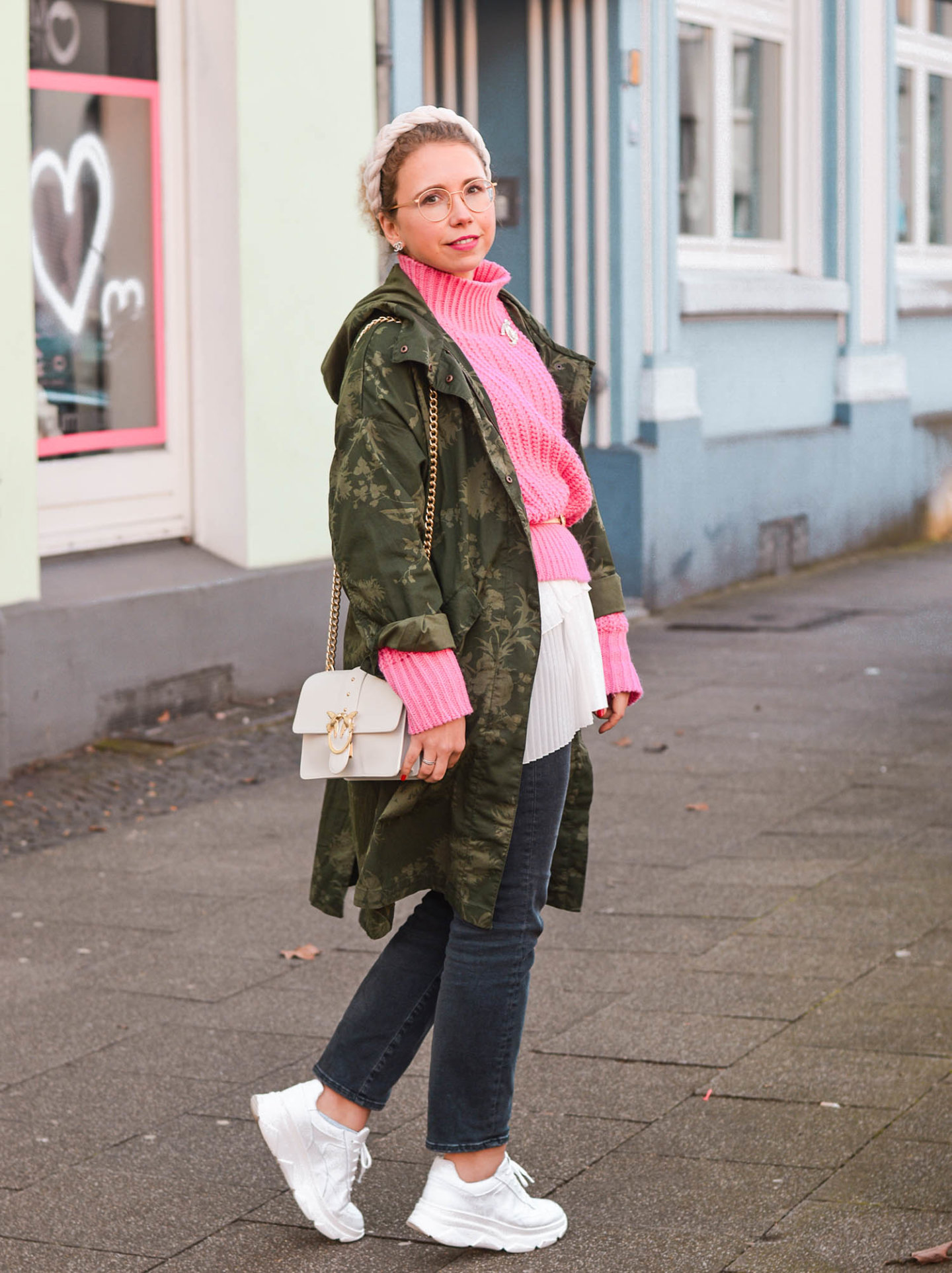 Khaki meets pink – a super nice color combination, I think! Fresh and yet robust; therefore perfect for the current weather and a bit of spring anticipation…
Khaki meets pink – Why the classic parka harmonizes so well with feminine colors
Khaki stands for camouflage, military, uniforms, boy scouts. Therefore the color is rather inconspicuous and serves for protection. We could all use a little bit of uniform in our everyday lives, but we still want to be conspicuous, don't we? Therefore I recommend to combine the typical "camouflage colors" like khaki and olive with strong and especially feminine shades. What could be better than a bright pink? That's how my current look was created.

I wear my classic parka, which protects me from wind and weather. I combine a girlish layered look with pink knitwear and a long pleated blouse. To emphasize the feminine aspect, I highlight my waist with a golden belt and combine it with a statement hairband made of braided velvet and an innocent white bag ;-)

White chunky sneakers and Chanel statement jewellery in addition – that's my Power-Woman look. How do you like it?