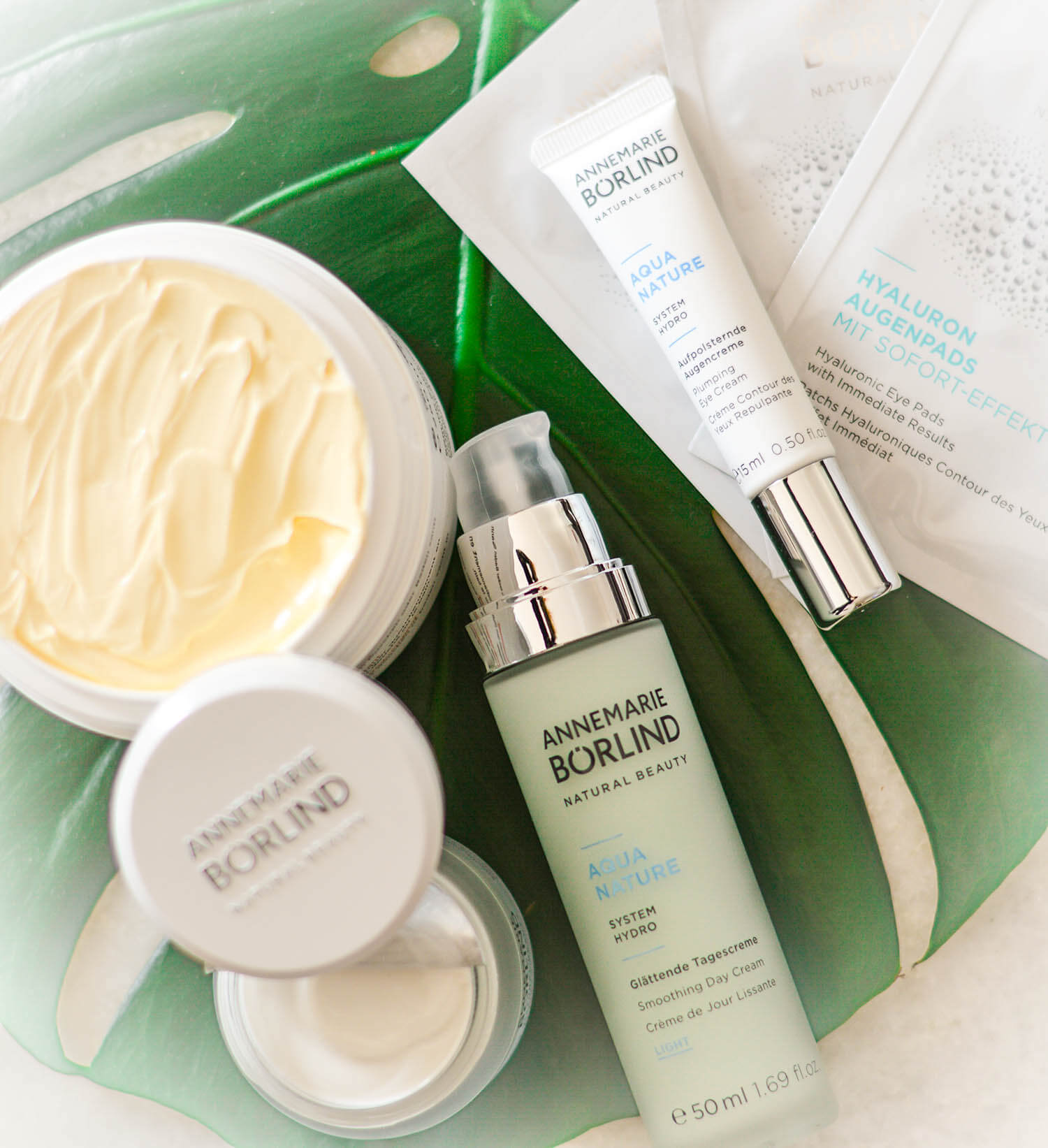 Werbung wegen kostenfrei zur Verfügung gestellter Produkte // Ihr glaubt nicht, wie sehr ich mich kürzlich gefreut habe, als die Anfrage kam, ob ich Produkte der deutschen Naturkosmetik-Marke "Annemarie Börlind" testen möchte. Besonders schön: Es wurde mir nicht einfach nur ein Produktpaket zugestellt, nein, ich konnte ganz nach meinen Bedürfnissen auswählen!
Hintergrund
Seit 1959 stellt die Marke, gegründet von der Kosmetikerin Annemarie Lindner, natürliche Produkte für die Hautpflege her. Mit ihrem Sitz im Schwarzwald hat sie Zugriff auf diverse Pflanzenextrakte aus ökologischem Anbau und eigenes Tiefenquellwasser. Beste Voraussetzungen für wirksame Produkte, die gänzlich ohne tierische Extrakte auskommen.
Hyaluron Augenpads – Den Hype wert?
Ganz besonders gespannt war ich auf die Hyaluron Augenpads. Über kaum ein anderes Beauty-Produkt bin ich in den letzten Monate so oft in Instagram Stories von zum Beispiel Farina (Novalanalove), Riccardo Simonetti oder auch Caro Daur gestoßen. Sie verprechen eine Sofort-Hilfe bei langen Tagen und kurzen Nächten. Botanische Hyaluronsäure soll die Augenpartie direkt nach der Anwendung frischer und wacher erscheinen lassen und Konjakwurzel Fältchen schnell und effektiv mildern.
Ein Sachet mit zwei Pads (in einer Packung befinden sich 6×2 Stück für knapp 18 Euro) ist direkt in den Kühlschrank gewandert. Das soll den kühlenden Effekt noch verstärken. Am nächsten Morgen habe ich die Pads dann direkt ausprobiert. Sie sind super angenehm, man kann sie nah ans Auge bringen, ohne dass es auch nur ein winziges bisschen brennt. Top! Nach 10 Minuten Tragezeit einfach abnehmen und staunen: Ja, der Effekt ist wirklich direkt sichtbar und die Augenpartie wunderbar wach und glatt!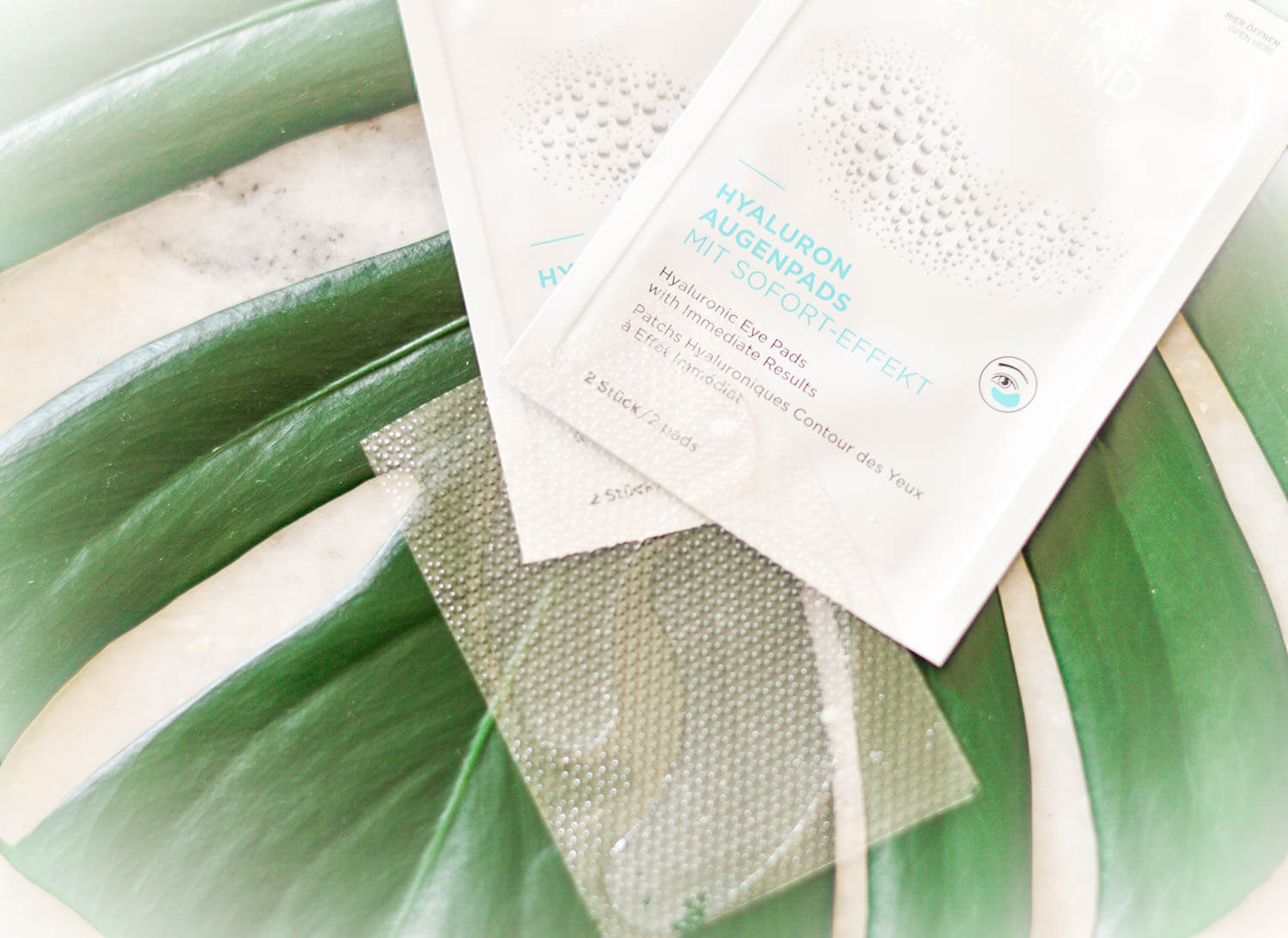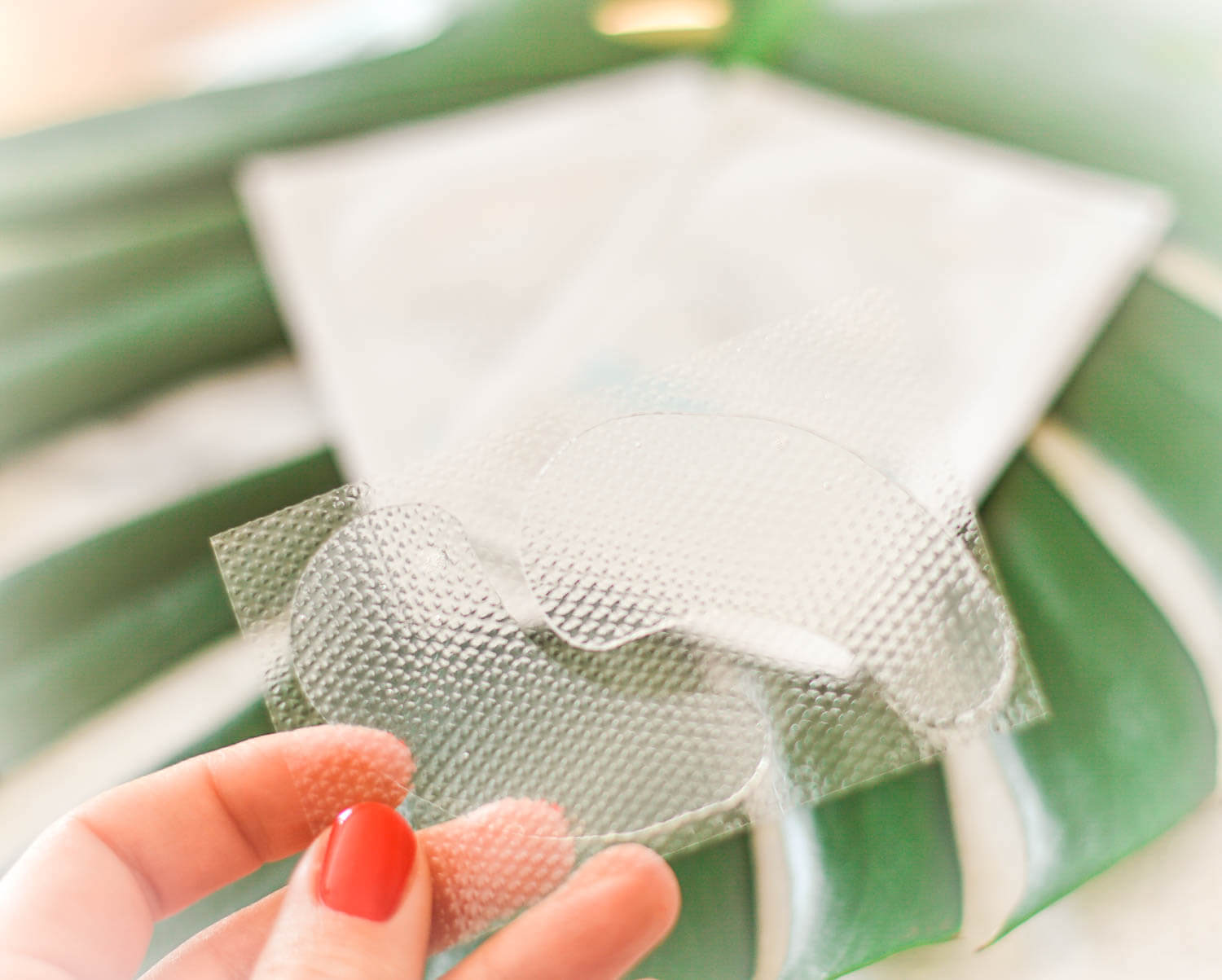 Aqua Nature Produktset
Als nächstes habe ich mich für Produkte der Aqua Nature Serie entschieden. Eine glättende Tagescreme (32,50 €, 50 ml), eine feuchtigkeitsspendende Nachtcreme (35,90 €, 50 ml) sowie eine aufpolsternde Augencreme (23,90 €, 15 ml). Sie soll sich besonders bei feuchtigkeitsarme Haut und ersten Fältchen eignen. Perfekt für die Haut ab 30 und somit perfekt für mich! :-)
Ich muss gestehen, dass ich zuerst leicht irritiert war von dem Duft der Produkte, besonders der Nachtcreme. Es riecht schon sehr natürlich und ich hatte zunächst vielleicht etwas "Frischeres" erwartet. Aber ganz ehrlich: Ist es so nicht viel besser, da man direkt merkt, dass keine künstlichen Duftstoffe beigemischt sind? Es ist auch keineswegs störend oder unangenehm. Ich teste die Produkte jetzt seit ca. 2 Wochen und bin bisher wirklich sehr begeistert. Meine Haut wirkt sehr ruhig, zeigt keine Irritationen und fühlt sich geschmeidig und einfach gut gepflegt an!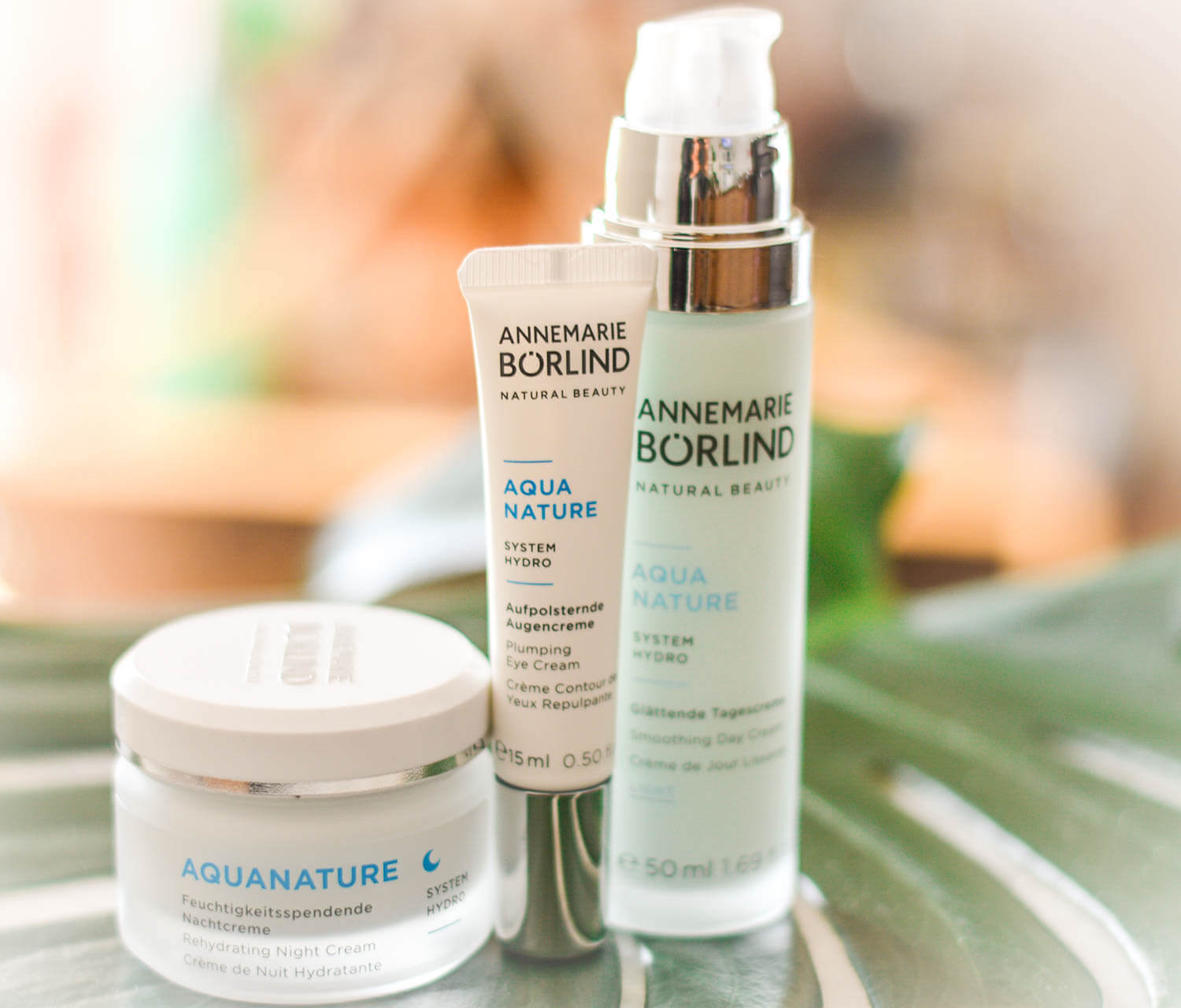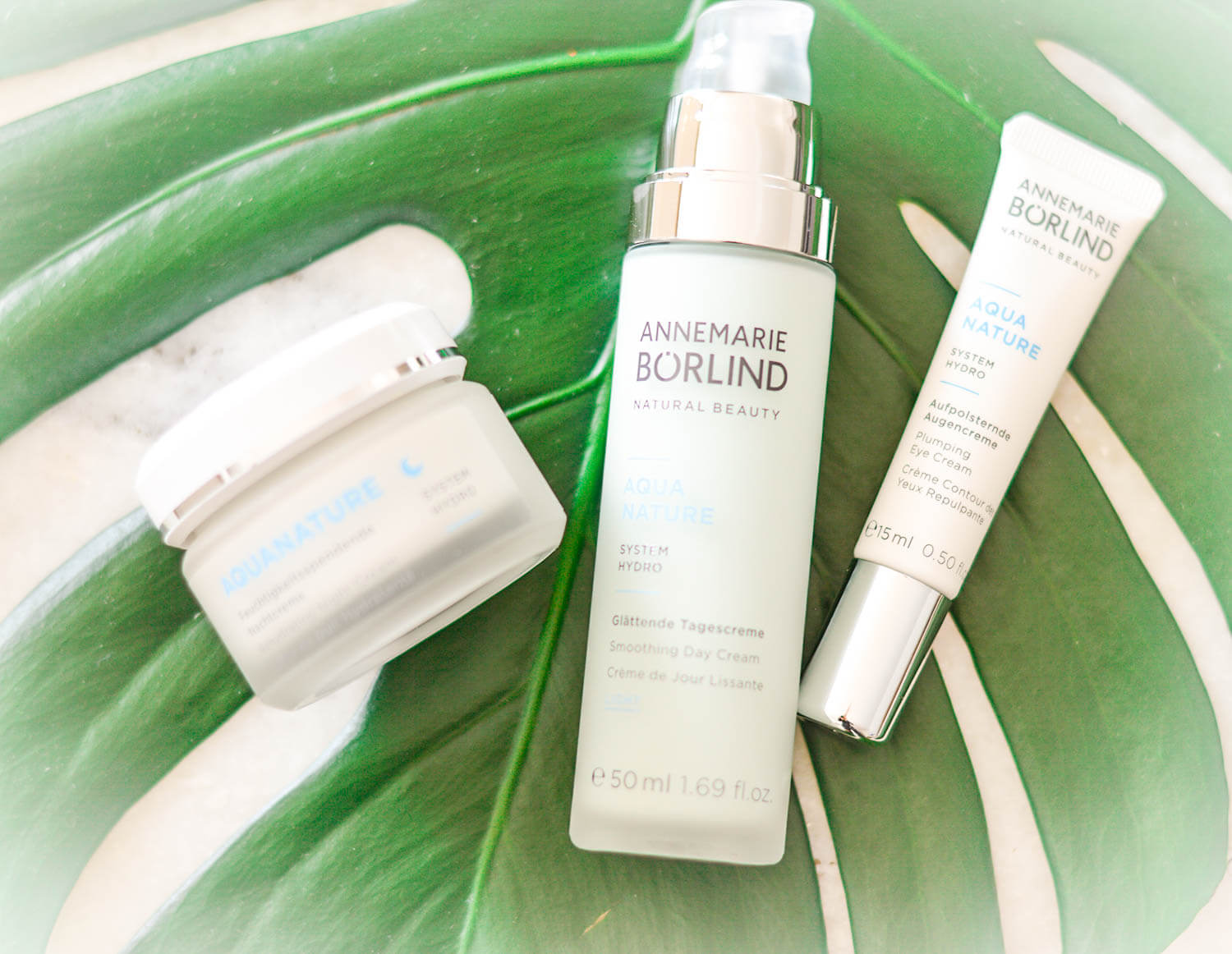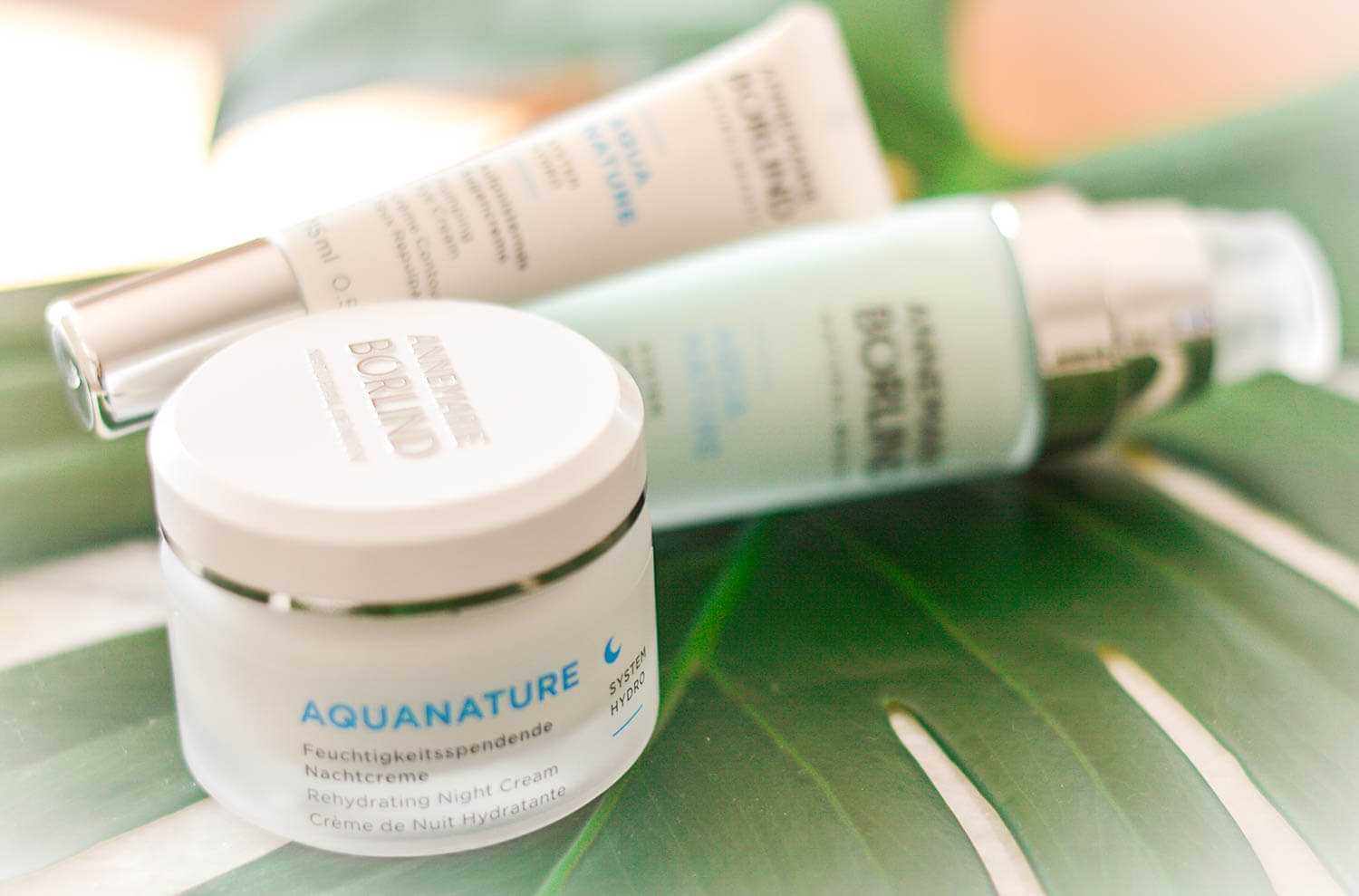 Mango-Joghurt für den Body – Körperbutter
Als letztes musste noch eine Pflege für den Körper her, denn ich creme mich nach jedem Duschen und Baden sorgfältig ein. Aufgrund des schönen Wetters der vergangenen Wochen, habe ich mich nochmal für eine sommerlich Variante entschieden, die Mango-Körperbutter mit Himalaya-Rosenkirschöl und Sheabutter. Die zartgelbe und cremige Pflege sieht nicht nur aus wie ein fruchtiger Mango-Joghurt, sie riecht auch genau so. Auf der Haut verfliegt der Duft zwar echt schnell, aber sie hinterlässt ein nachhaltig gepflegtes Gefühl, das über viele Stunden anhält. Zudem ist die Körperbutter sehr ergiebig! (17,90 €, 250 ml)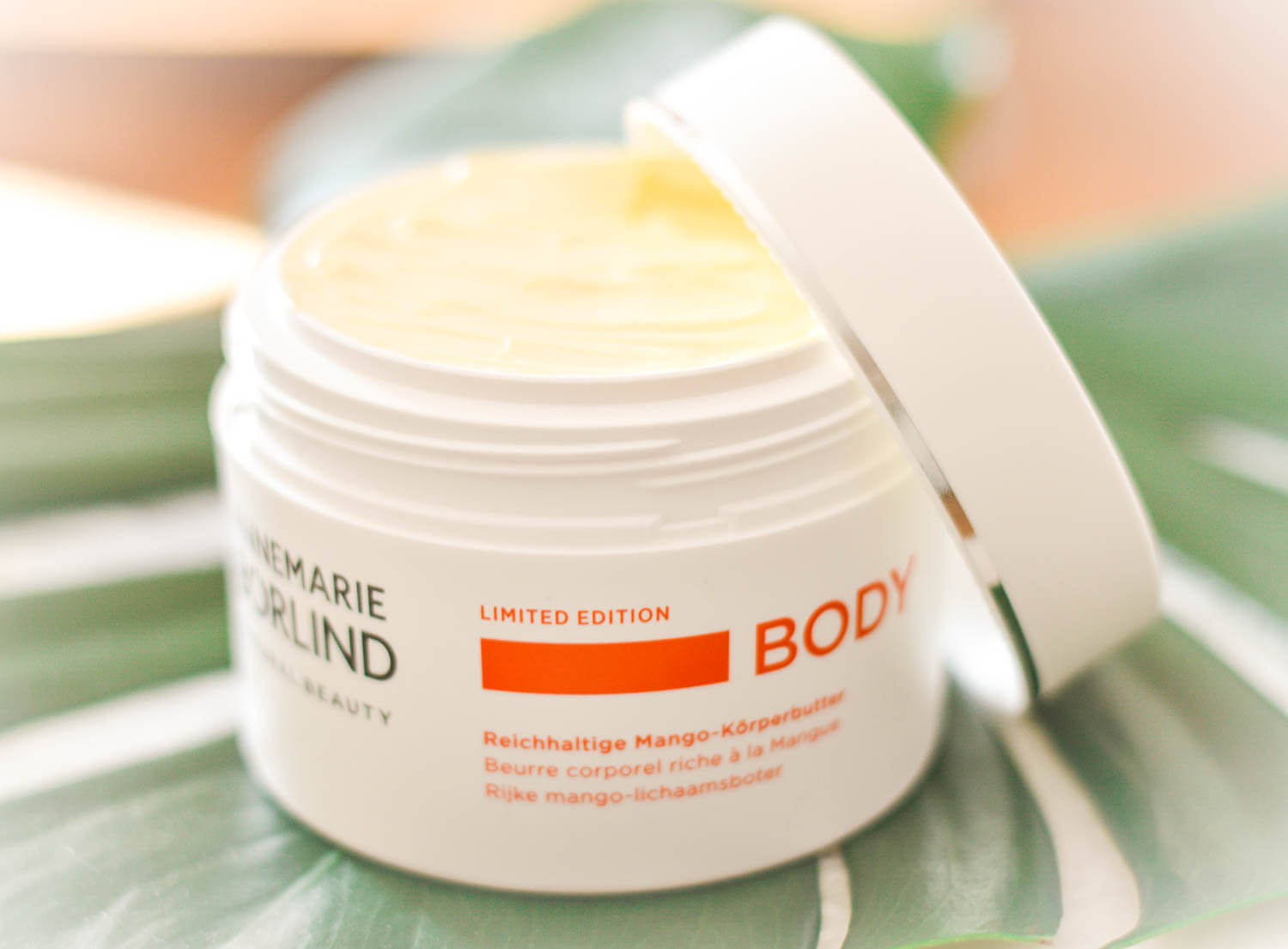 ---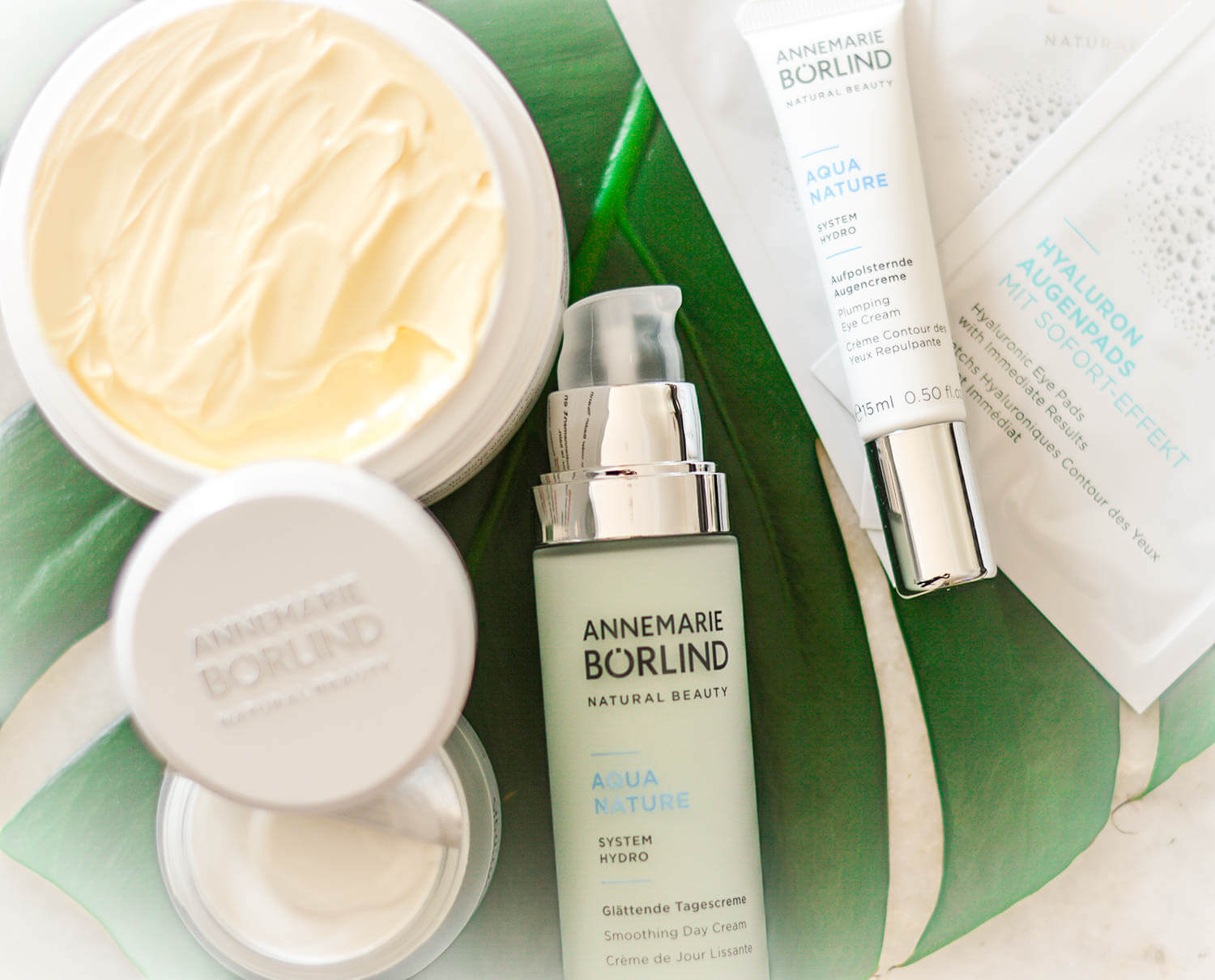 Advertising for products made available free of charge // You can't believe how happy I was recently when I received the request to test products of the German natural cosmetics brand "Annemarie Börlind". Especially nice: I wasn't just sent a product package, no, I could choose according to my needs!
Background
Since 1959 the brand, founded by the cosmetician Annemarie Lindner, has been manufacturing natural products for skin care. Based in the Black Forest, it has access to various plant extracts from organic cultivation and its own deep spring water. The best conditions for effective products that do entirely without animal extracts.
Hyaluronic eye pairs – worth the hype?
I was particularly excited about the Hyaluron eye pads. There is hardly another beauty product I have come across so often in recent months in Instagram Stories by, for example, Farina (Novalanalove), Riccardo Simonetti or Caro Daur. They promise immediate help for long days and short nights. Botanical hyaluronic acid is supposed to make the eye area appear fresher and more awake immediately after application and to quickly and effectively reduce konjac root wrinkles.
A sachet with two pads (in a pack are 6×2 pieces for almost 18 euros) has been moved directly into the refrigerator. This is supposed to increase the cooling effect even more. The next morning I tried out the pads directly. They are super pleasant, you can bring them close to your eye without burning even a tiny bit. Top! After 10 minutes wearing time After 10 minutes of wearing, simply remove and marvel: Yes, the effect is really directly visible and the eye area wonderfully awake and smooth!
Aqua Nature product set
Next I decided to buy products from the Aqua Nature series. A smoothing day cream (32,50 €, 50 ml), a moisturizing night cream (35,90 €, 50 ml) as well as a plumping eye cream (23,90 €, 15 ml). It is particularly suitable for dehydrated skin and first wrinkles. Perfect for the skin from 30 and therefore perfect for me! :-)
I must confess that I was first slightly irritated by the scent of the products, especially the night cream. It smells already very natural and I had expected first perhaps something "fresher". But to be honest: isn't it much better, because you immediately notice that no artificial fragrances are added? It is also by no means disturbing or unpleasant. I have been testing the products for about 2 weeks now and have been really enthusiastic so far. My skin looks very calm, shows no irritations and feels smooth and simply well cared for!
Mango yoghurt for the body – body butter
The last thing was to find something for my body, because I cream myself carefully after every shower and bath. Due to the beautiful weather of the past weeks, I decided again for a summery variation, the mango body butter with Himalayan rose cherry oil and shea butter. The delicate yellow and creamy care not only looks like a fruity mango yoghurt, it also smells exactly the same. On the skin, the scent flies really fast, but it leaves a lasting, well-groomed feeling that lasts for many hours. In addition, the body butter is very rich! (17,90 €, 250 ml)