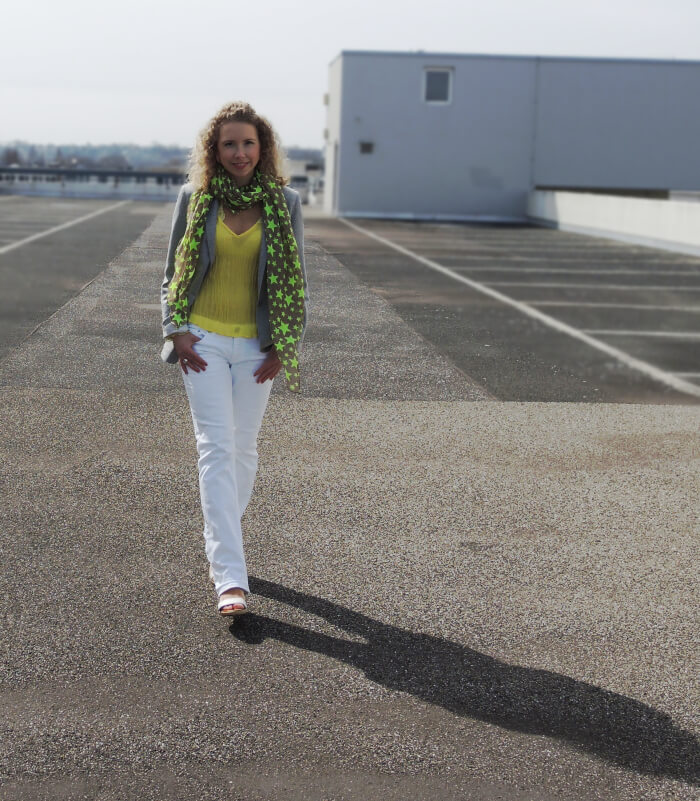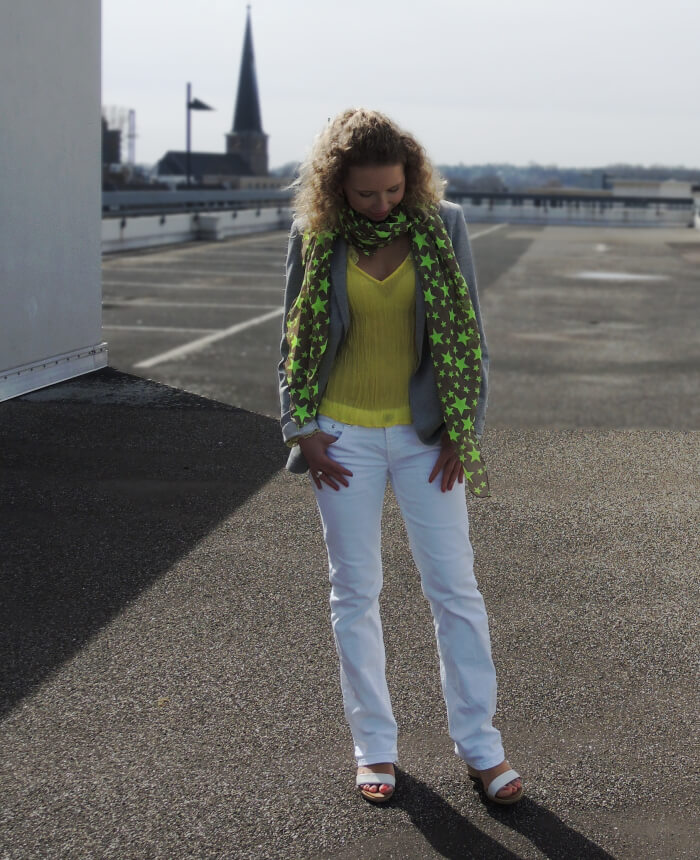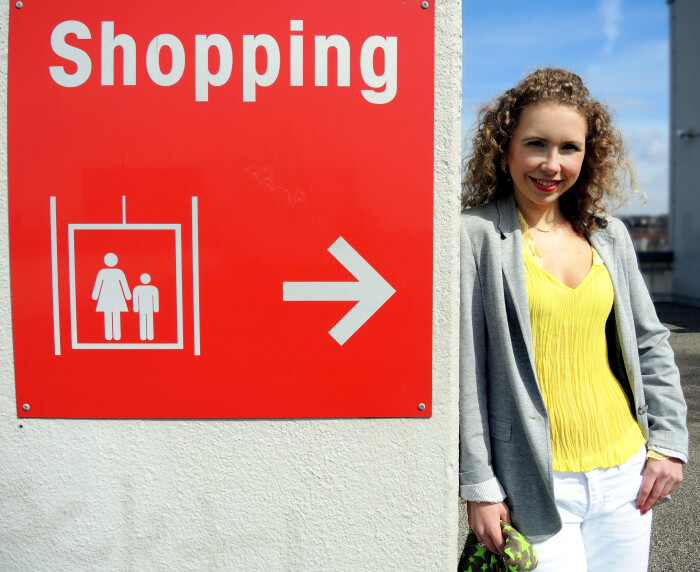 Shop my look


Seit gestern sind wir aus New York zurück und ich bin noch ein wenig ge-jet-lagged… Zum Glück haben wir diese Woche noch frei, aber es wartet auch jede Menge Arbeit auf uns, da der Umzugstermin in unsere Traumwohnung langsam aber sicher näher rückt.
Bevor ich euch hier die ersten Bilder/Outfits/Eindrücke aus der Stadt der Städte zeige – sie verdient diesen Namen zu Recht – kommt heute erst mal ein vorbereitetes Outfit, das durch die Sternchen auf dem Schal aber auch schon ein kleines bisschen USA-Flair versprüht. Und eine kleine "Skyline" ist ja auch zu sehen – genauso wie ein weiteres wichtiges Thema der vergangenen Tage: SHOPPING!!! Aber dazu in Kürze mehr. :-D
Ich hoffe, euch gefällt der frische Look mit weißer Jeans, gelbem Shirt und Jersey-Blazer? Ich trage übrigens wieder meine liebsten Sommersandalen von Unisa, diesmal in Weiß. Diese Schuhe begleiten mich schon seit Jahren und ich kaufe mir immer mal wieder neue Farben nach. Habt ihr auch bestimmte Kleidungsstücke oder Accessoires, die ihr immer wieder oder in möglichst vielen Varianten kauft, weil sie einfach perfekt zu euch passen?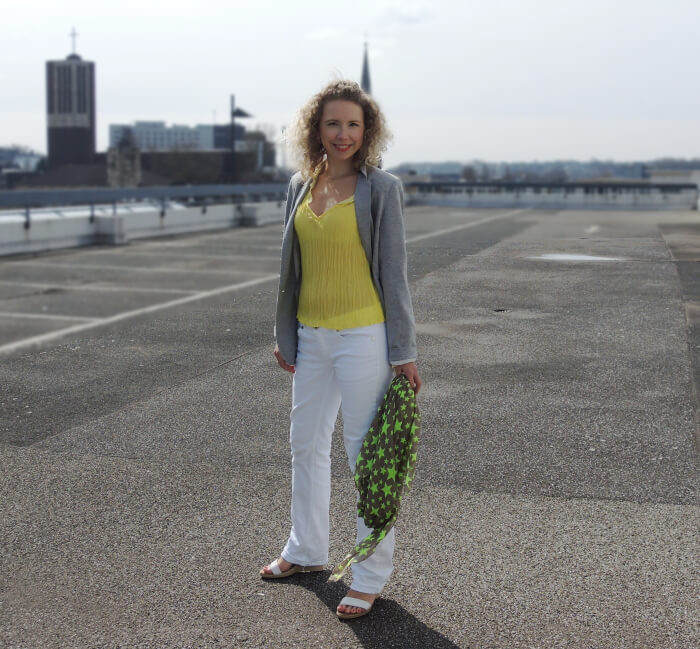 ---
We're back from New York since yesterday and I'm still a bit jet-lagged… Fortunately we haven't to go to work this week, yet, but nevertheless there is much to do, because the moving date for our new dream apartment is coming nearer and nearer.
Before I'm gonna show you the first pics/outfits/impressions from this absolutely incredible city on the blog, I'm starting with an prepared outfit post. But the little stars on my scarf already show some US-feeling and a tiny "skyline" can be spotted as well ;-P.
I hope you will like this fresh look with white denim, yellow shirt and blazer? I once again wear my dearest sandals from Unisa, this time in white. I wear these shoes since years and buy new colors routinely. Do you also have some clothes or accessories which buy again and again, because they fit so well?