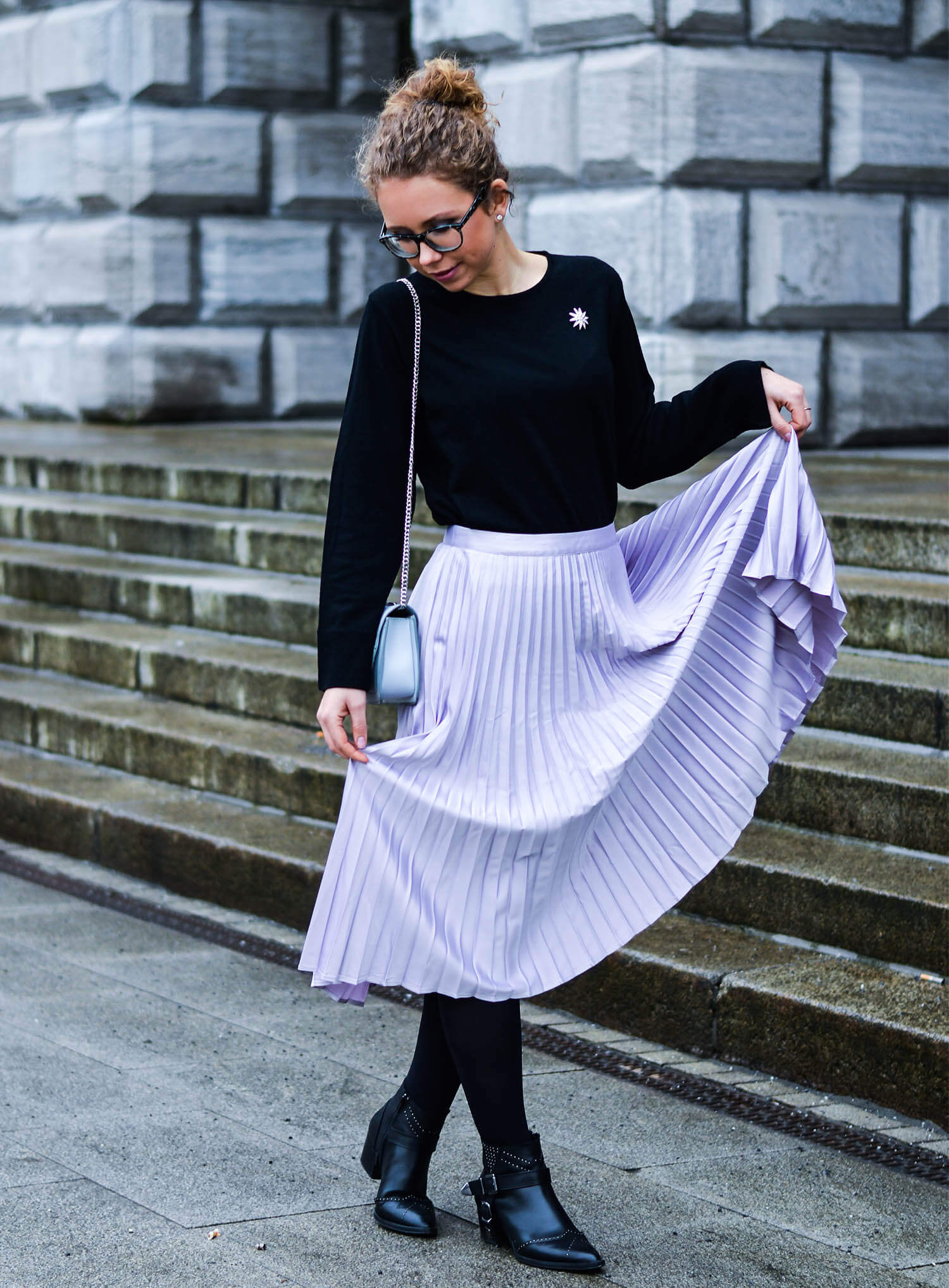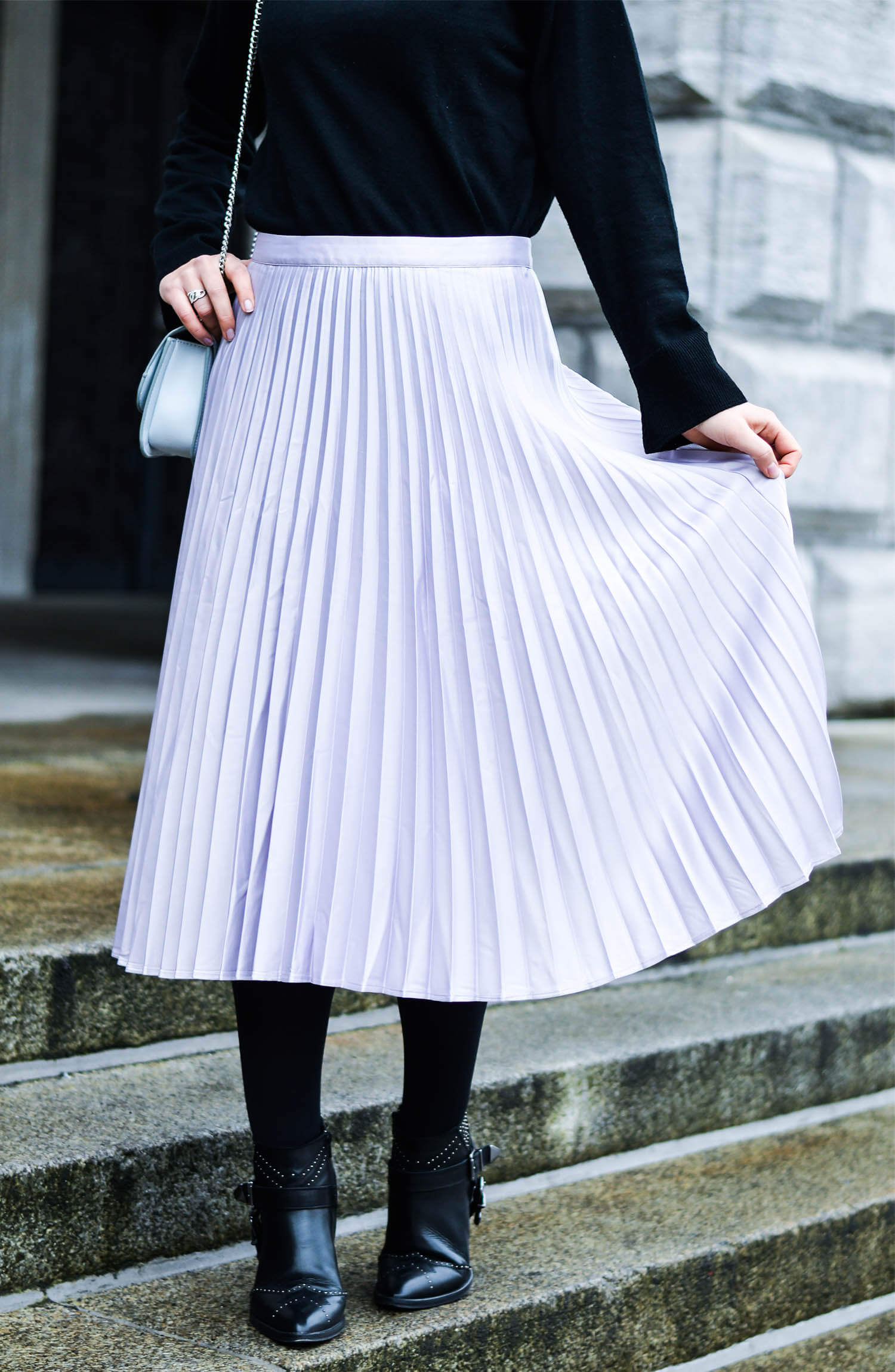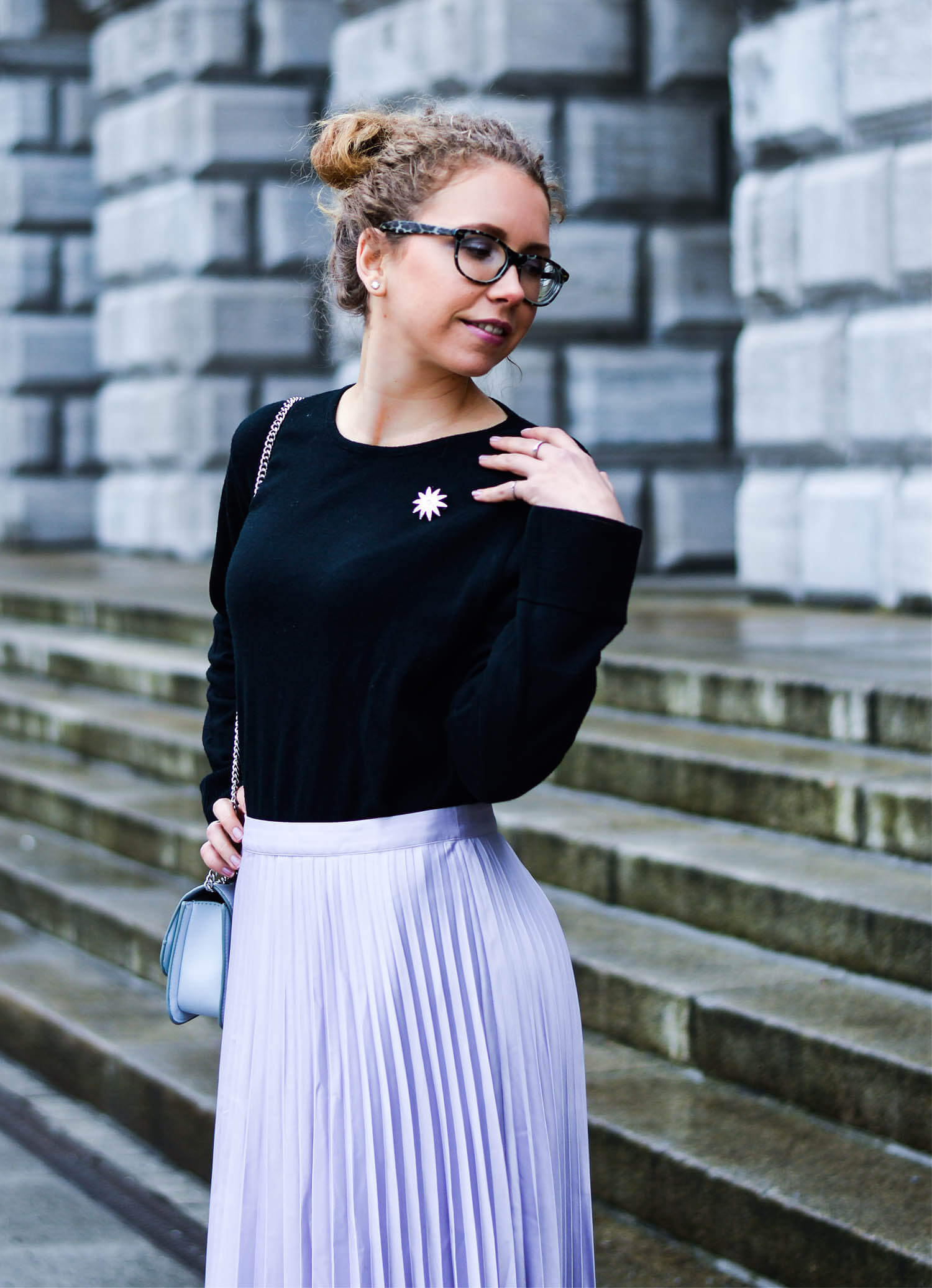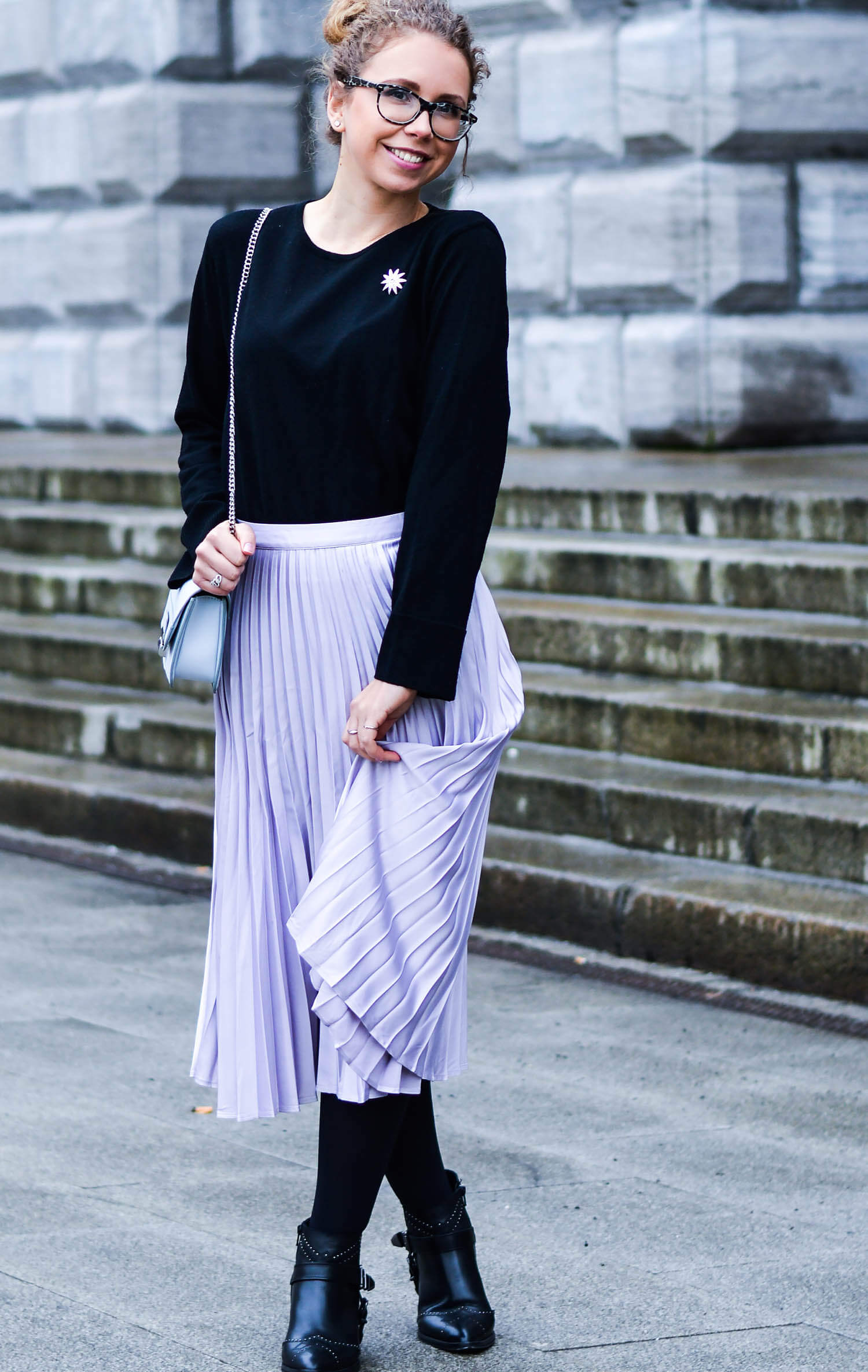 Knit: sem per lei // Skirt: mint & berry // Booties: Onygo // Bag: Mango
Shop my Look
Halli hallo meine Lieben! Heute zeige ich euch mein Verlobungs-Outfit – ohne, dass ich vorher wusste, dass es zu diesem werden würde.
Eigentlich hatte ich mich für einen schönen Abend in der Oper mit dem Mister und meinen Pateneltern schick gemacht. Vorher haben wir die Zeit noch für Fotos genutzt. Diese Bilder sind also unmittelbar vor dem großen Moment entstanden. :-)
Das Outfit
Als mir eine liebe Kollegin vorletzte Woche von ihrem neuen Plisseerock berichtete, fiel mir ein, dass ich meinen tatsächlich erst einmal getragen habe bisher. Undzwar während unseres Urlaubs letzten Spätsommer in Südtirol. Somit stand für mich fest, dass ich meinen Faltenrock tragen würde, nur in einer winterlichen Kombi dieses Mal. Also habe ich schwarze blickdichte Strümpfe und einen schlichten, schwarzen Kaschmirpullover dazu kombiniert. Da ich Broschen (!) liebe und sie gerade schlichtere Teile prima aufpeppen, habe ich mir noch meine Sissi-Brosche aus dem Schloss Schönbrunn in Wien angesteckt. Bei den Schuhen war ich mir zunächst unsicher… Ich wollte keine klassischen Pumps tragen, es war auch sehr nasskalt an dem Tag, und habe mich daher für meine rockigen Ankleboots entschieden. Gefällt mir als Bruch zu dem Ballerina-Look aber auch ganz gut!
Der Moment
Tja, und als wir mit den Fotos fertig waren, ich mir meinen Mantel geschnappt habe, und gerade in unser Lieblingscafé aufbrechen wollte (wir wollten noch fix einen Espresso trinken), hält mich der Mister zurück… Ich ahnte, dass ES bald passieren würde. Wir haben in den letzten Wochen sehr intensiv über das Thema Heiraten und die Planung drum herum gesprochen. Aber in diesem Moment war ich wirklich total überrascht! Er ist einfach auf die Knie gegangen und machte mir einen Antrag. Ohne zu viele Worte drum herum, ohne viel Brimborium und mit einer Brosch von Chanel! Für mich perfekt und ein Moment nur für uns. :-)
Natürlich habe ich die Brosche sofort angesteckt und der Mister hat noch ein weiteres Foto gemacht. Ich finde ja, ich sehe "nachher" tatsächlich etwas verändert aus, oder was meint ihr? :-D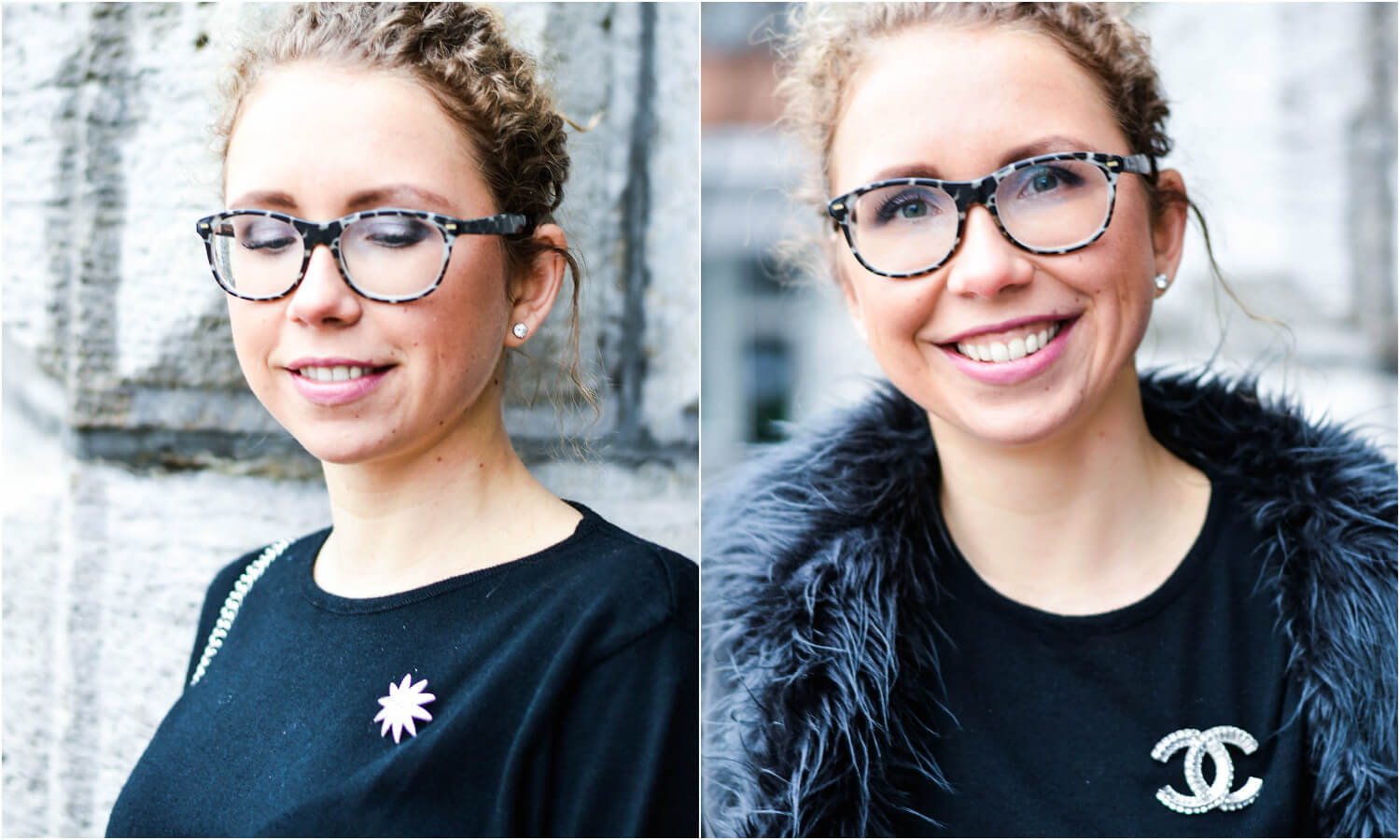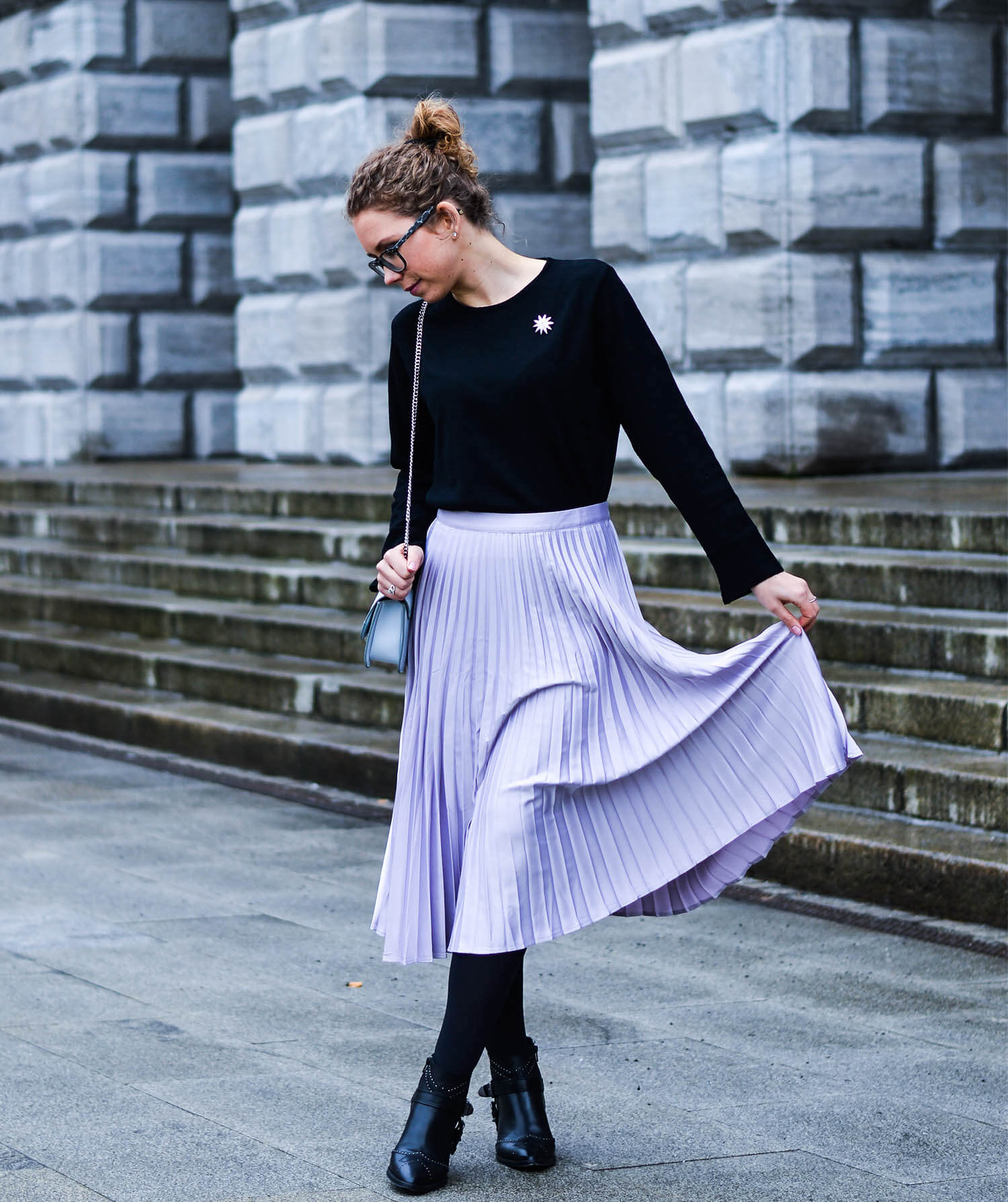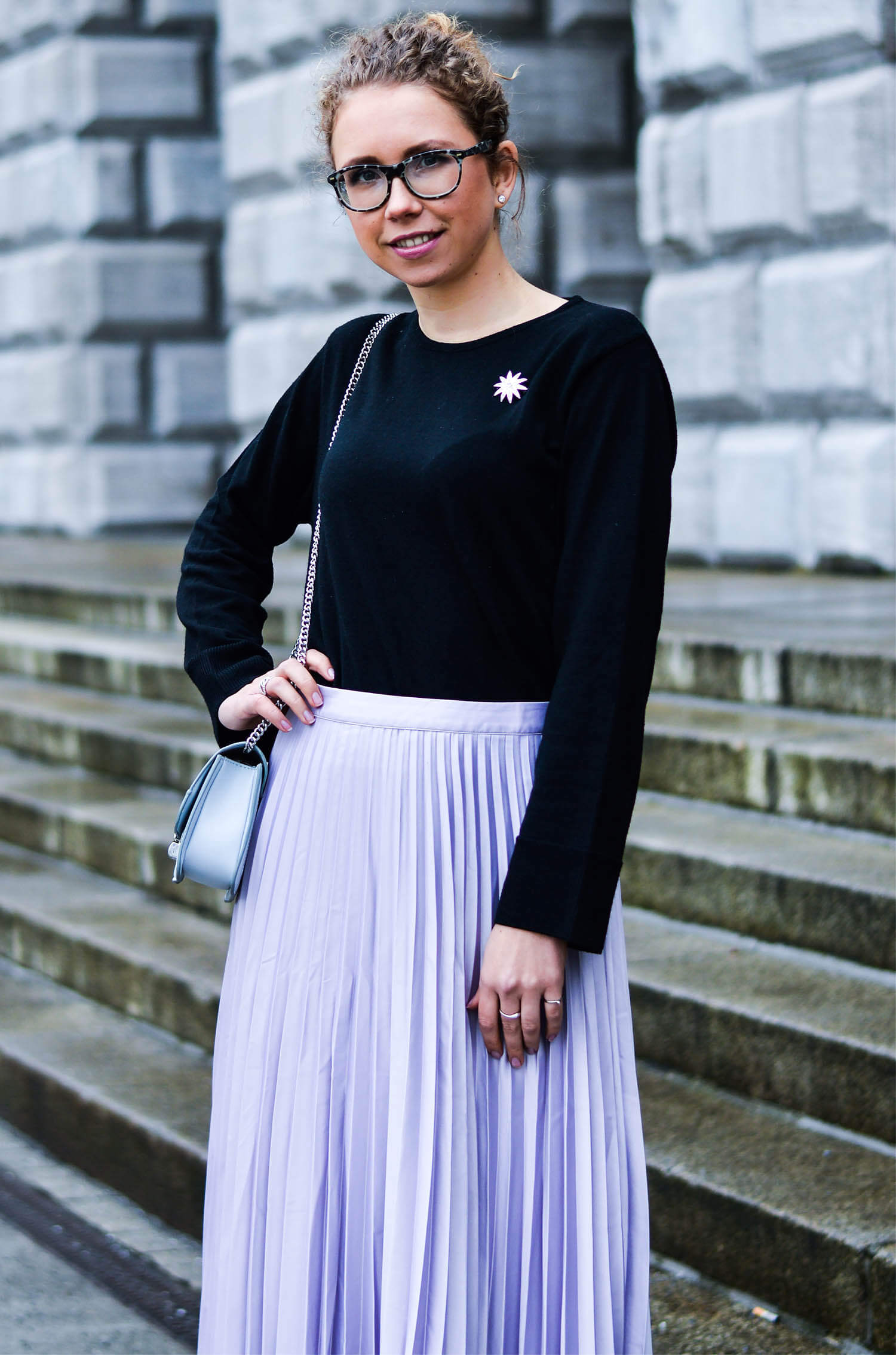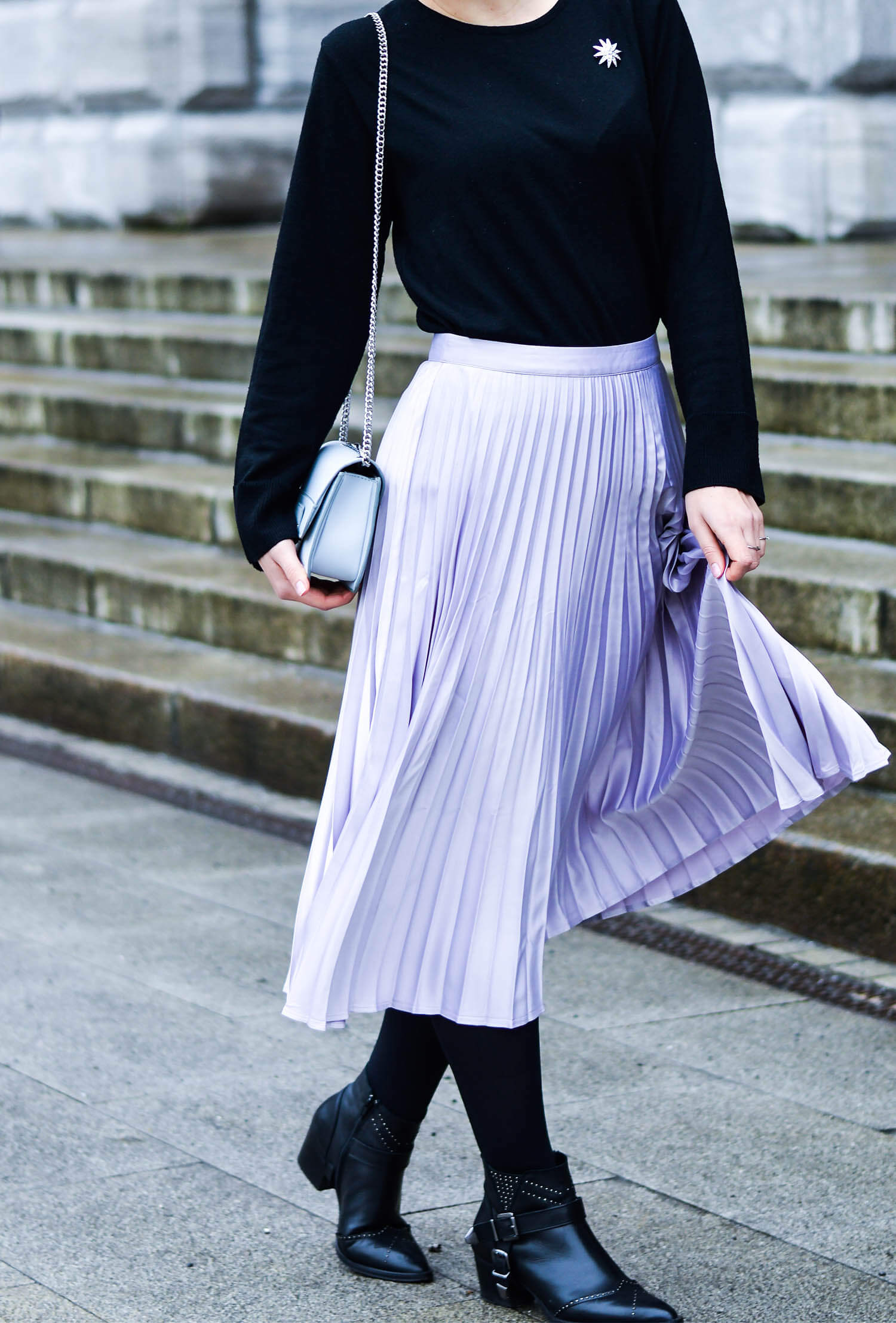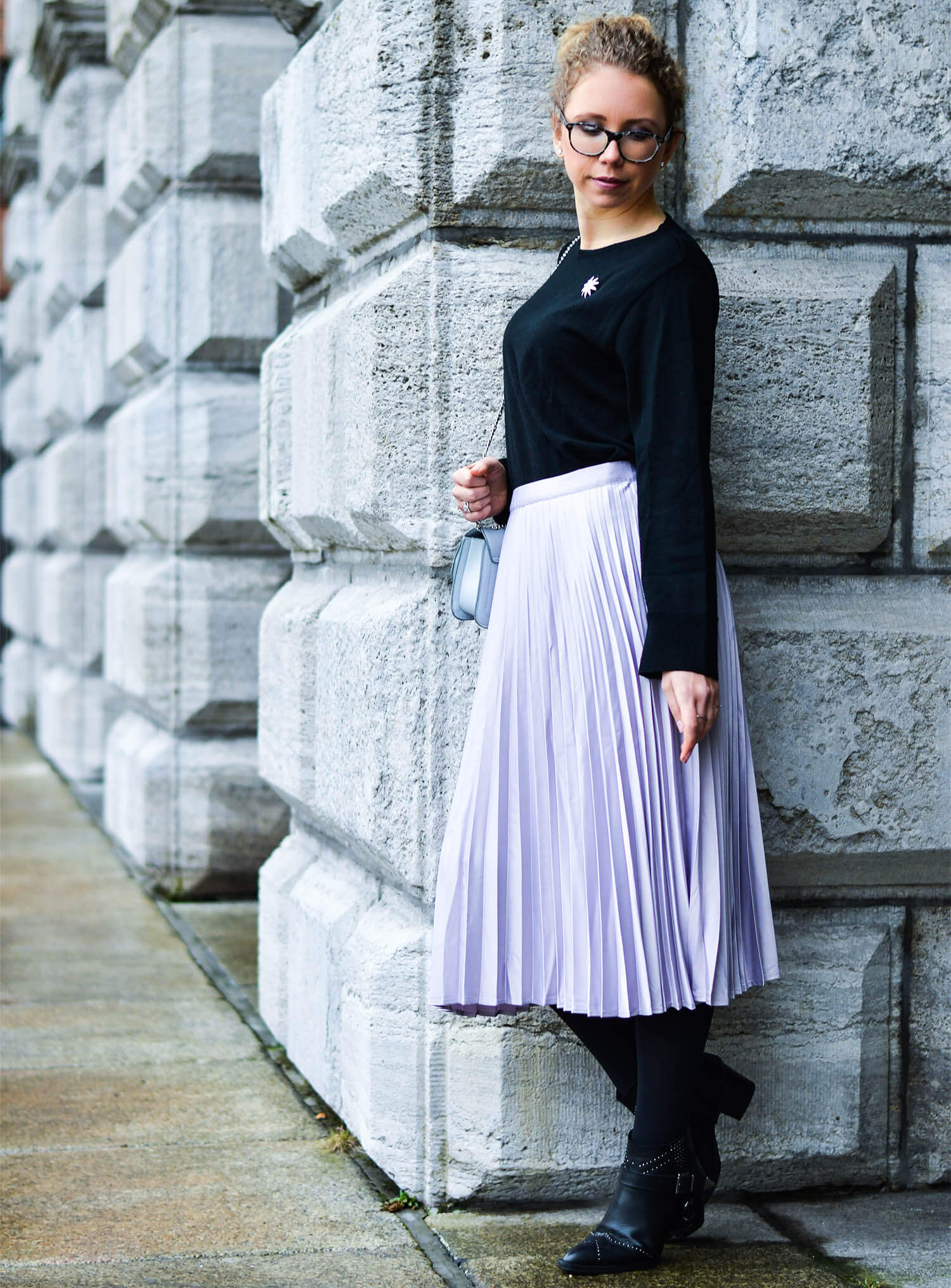 ---
Hello lovelies! Today I'm gonna show you my engagement outfit – without known that it would be this one.
I actually thought that would dress up for a nice evening in the opera with the mister and my godparents. Before we drove to them we used the time to shoot my outfit. These pics have been made right before the big moment. :-)
The outfit
The week before the last one of my lovely colleagues told me about her new pleated skirt. It crossed my mind, that I have worn mine just one time  during our holiday in South Tyrol last late summer. So, I decides to wear it again in a winterly combo this time. I matched the skirt with black tights and a black cashmere sweater. Because I love brooches (!) I pinned on my Sissi brooch from Vienna. I felt uneasy about the shoes… I didn't want to wear classic pumps, because it was really wet and cold that day. So, I chose my rocking ankle boots and I really like the discontinuity to the ballerina style.
The moment
Well, when we finished the shooting, I grabbed my coat and wanted to go to our fave cafe to have an espresso, but the mister retained me… I guessed that IT would happen sooner or later. We talked about marriage and the whole planning a lot the last weeks, but at this moment, I was really surprised. He just got on his knees and proposed to me! Without too many words, without a lot of rigmarole and with a Chanel brooch! Just perfect for me and a moment just for the two of us. :-)
Of course I pinned the brooch on at once and the mister took another pic with the new one. :-)