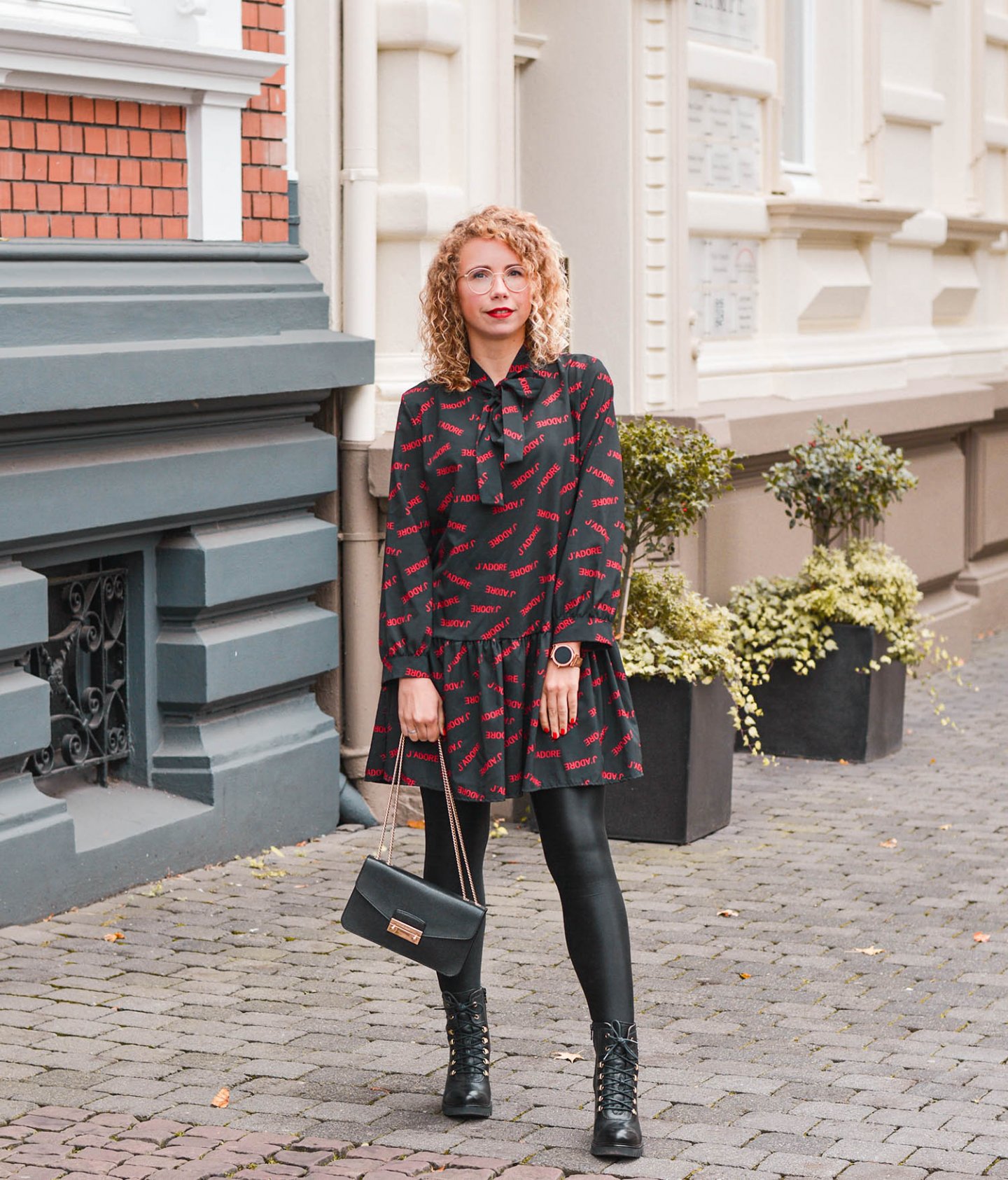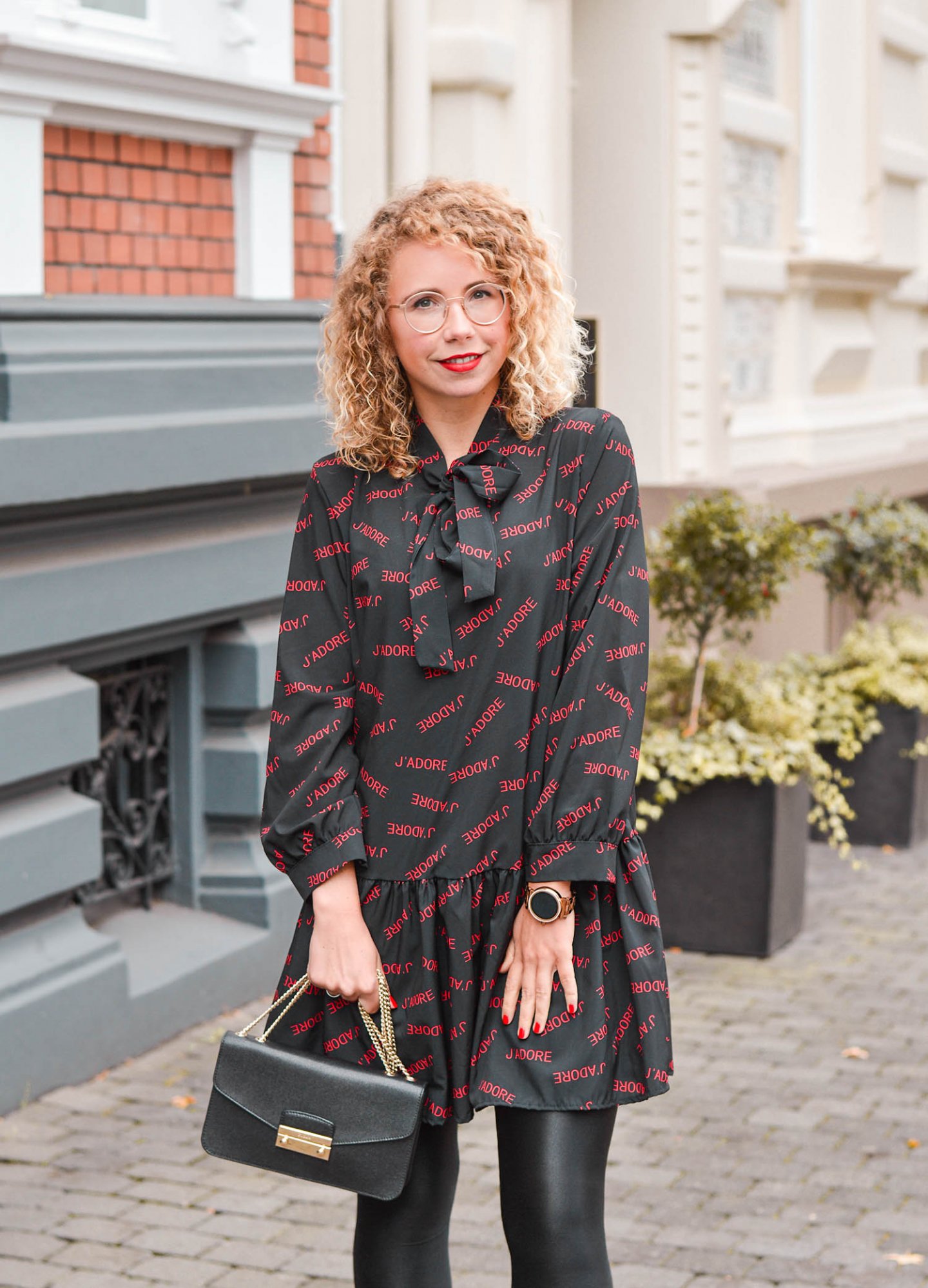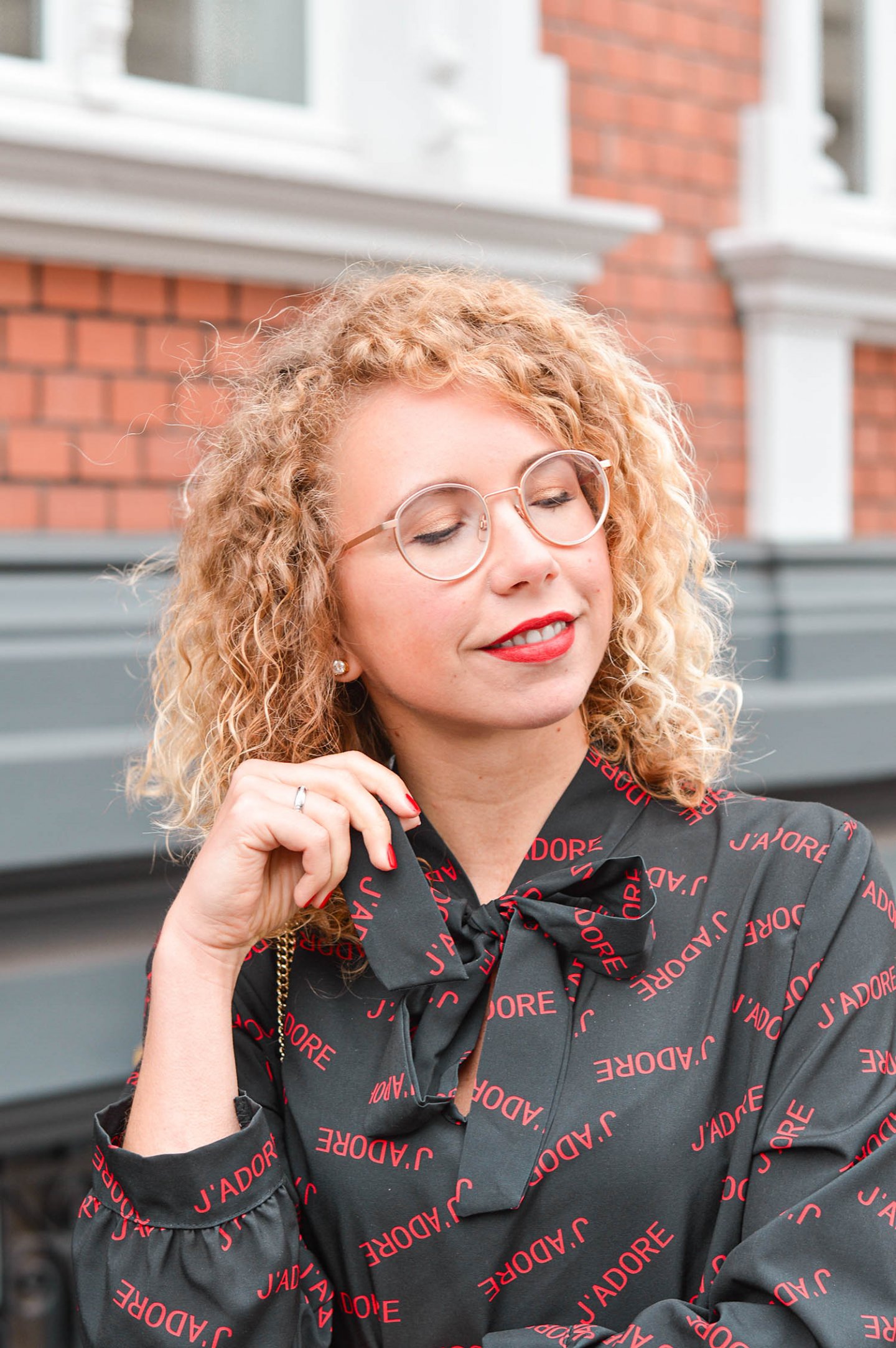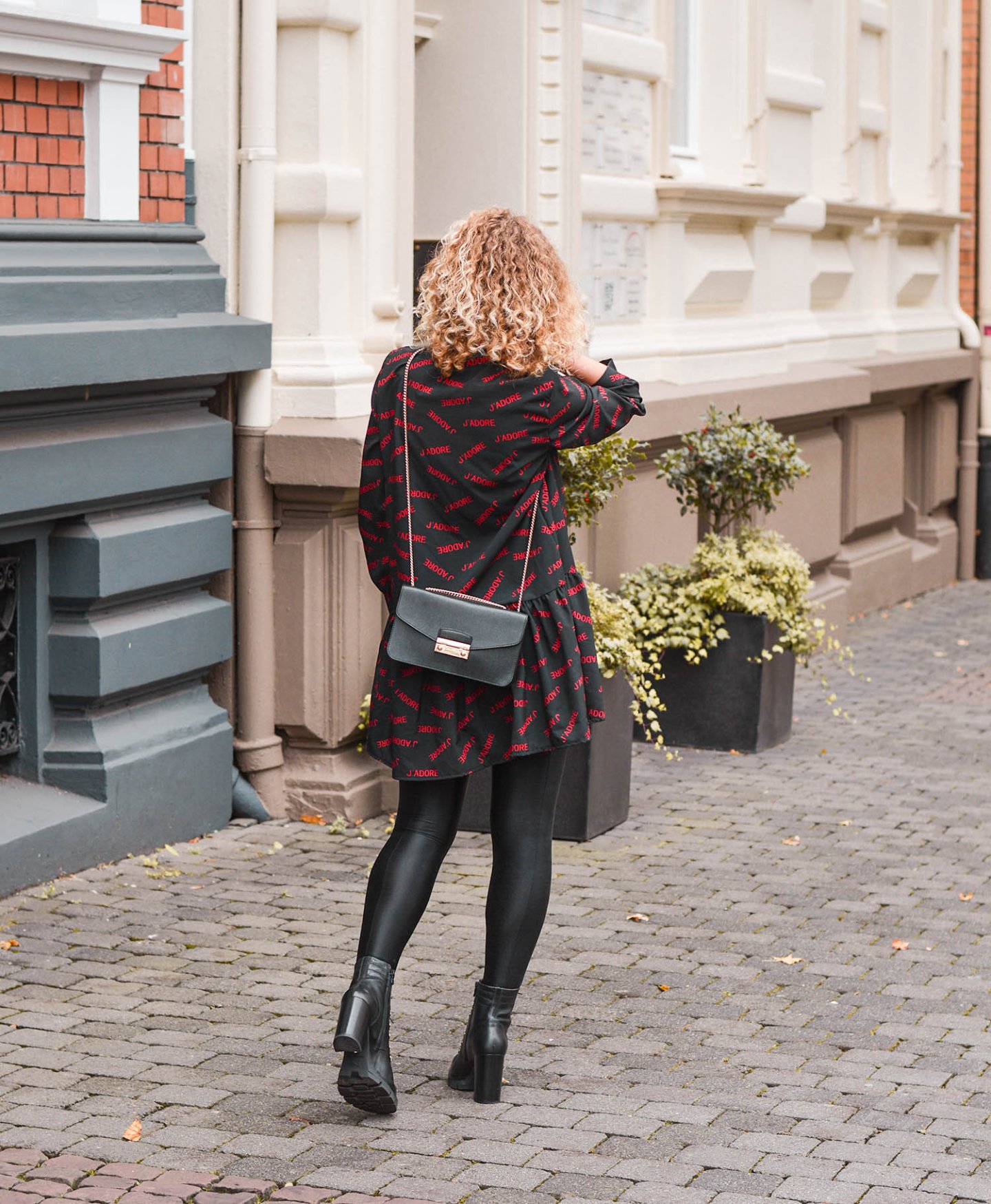 enthält Affiliate Links

J'adore – zu deutsch "Ich vergöttere, ich verehre" – ist ein Duftklassiker aus dem Hause Dior und zudem Schriftzug auf meinem neuen Statement Dress mit Schluppendetail. Ich zeige euch, wie ich die eher niedliche Babydoll-Form kombiniere, um ihr ein bisschen mehr Power zu verleihen.
Feminines Statement Dress mit Combat Boots
Das Statement Dress erinnert mich – nicht zuletzt aufgrund des Schriftzugs – an die J'Adior Kollektionen von Dior Chefdesignerin Maria Grazia Chiuri. Sie hat kurzerhand aus dem Slogan "J'adore Dior" das kurze, einprägsame "J'Adior" gemacht. Es begann im Herbst 2016 als die ersten Produkte wie elegante, weibliche Pumps, Träger von Tülltops oder Tüllröcke mit dem Schriftzug verziert wurden. Dazu T-Shirts mit dem Aufdruck "We should all be feminists" sowie Nieten-verzierte Taschen und Schmuck. Die Kombi aus mädchenhaft-lieblich mit starken Botschaften und derben Accessoires hat mir von Anfang an sehr gut gefallen. Dieses Spiel hat schon Carrie bei SATC hervorragend beherrscht!

So kombiniere ich mein J'adore Statement Dress mit Schluppe und Babydoll-Form mit einer shiny blickdichten Strumpfhose und derben Boots mit Bergsteiger-Schnürung. "Hart meets Zart" – ich mag das Spiel mit den unterschiedlichen Materialien und Aussagen. Vielseitig wie wir Frauen nun mal sind! Habe ich Recht? :-)
Shop my Look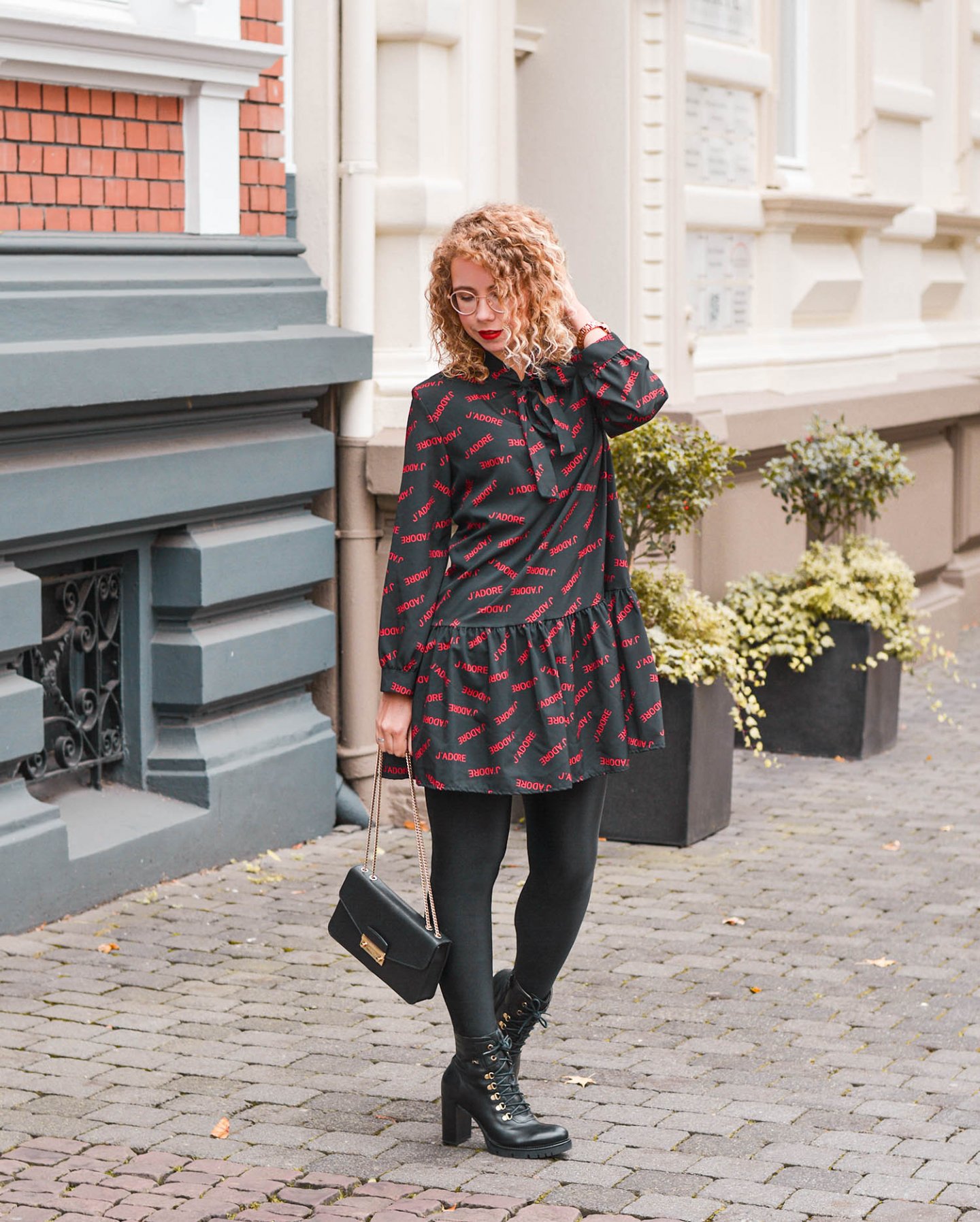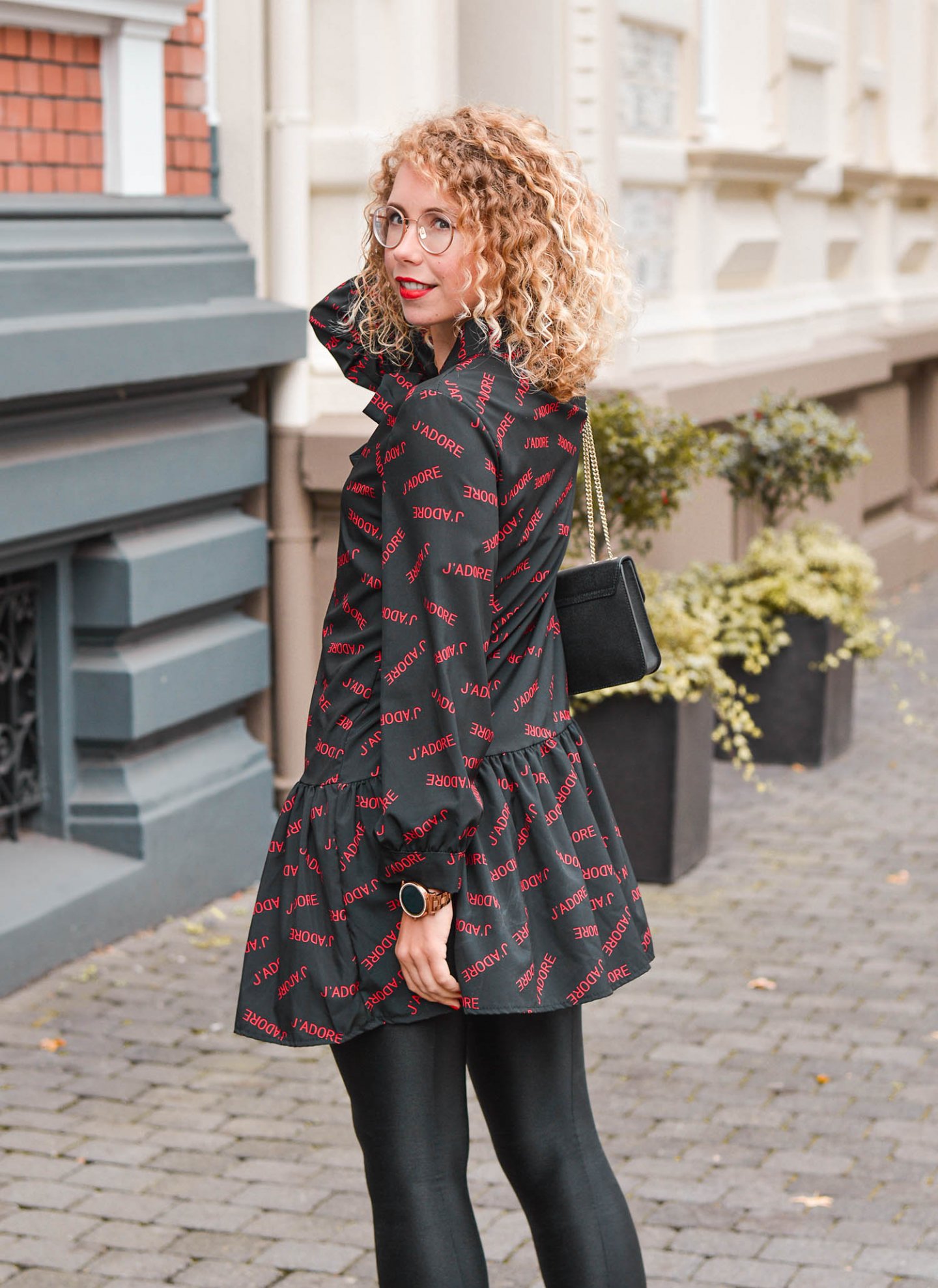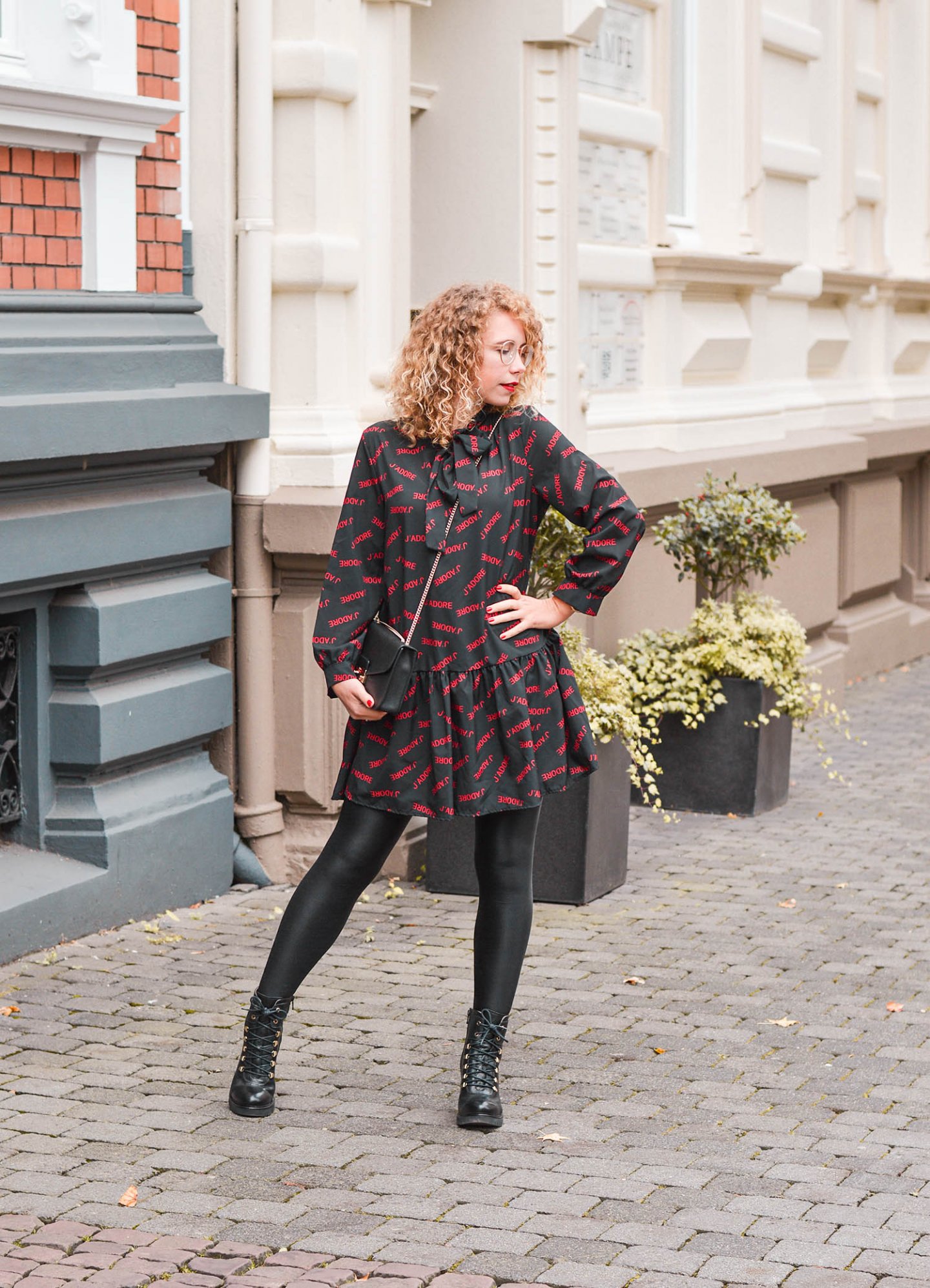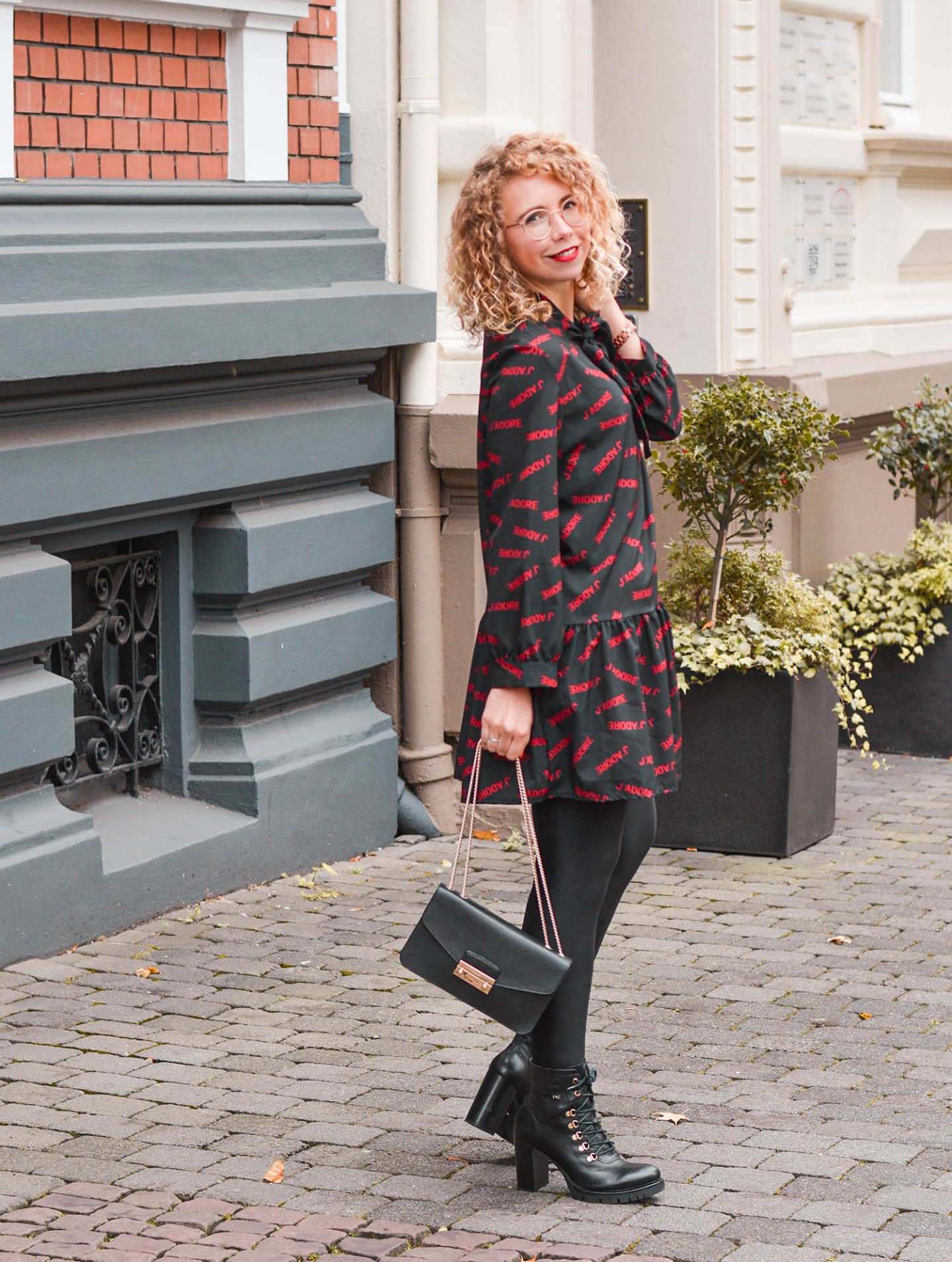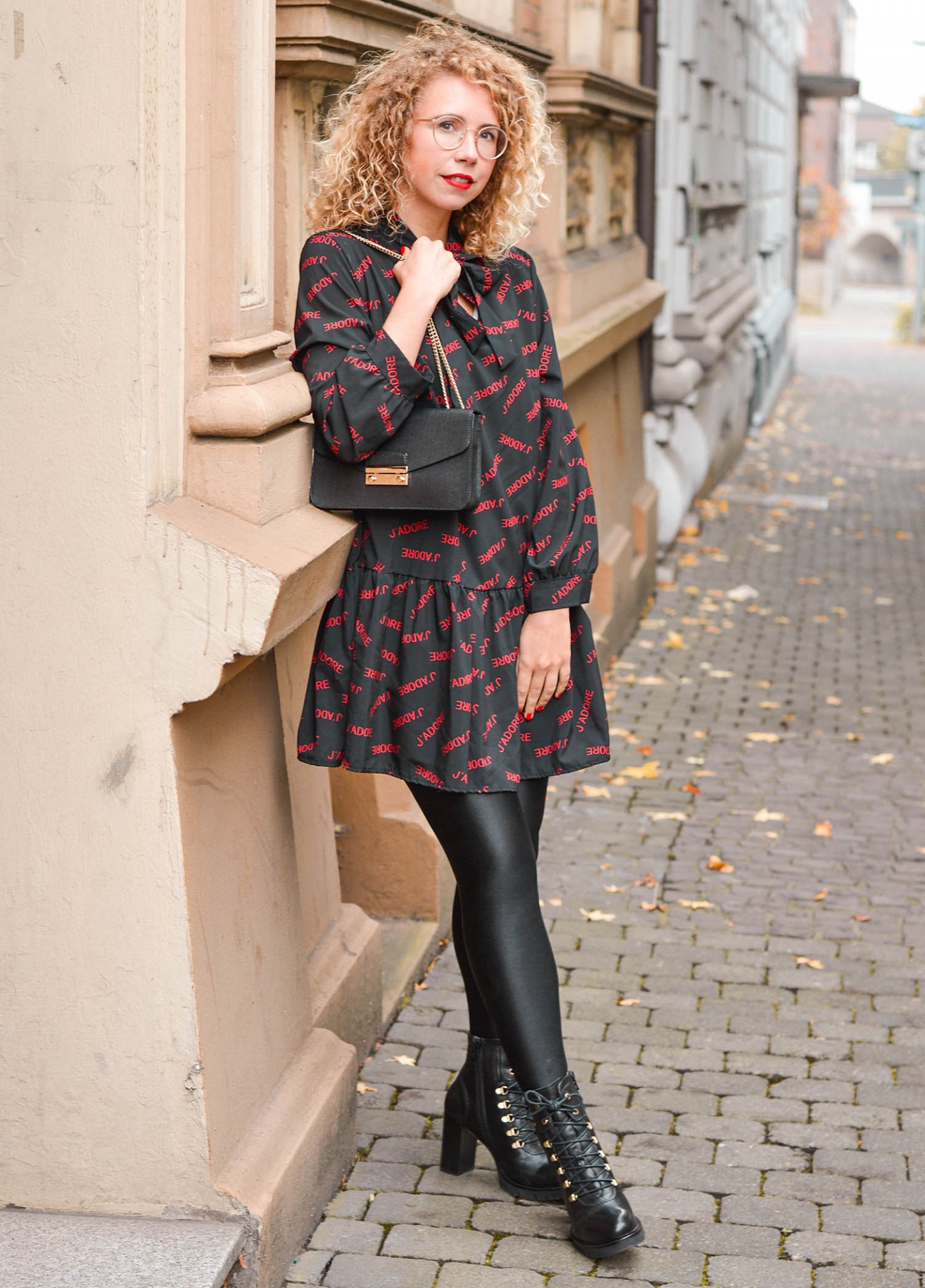 J'adore – in English "I adore" – is a classic fragrance from the house of Dior and also the lettering on my new statement dress with self bow-tie detail. I'll show you how to combine the rather cute babydoll shape to give it a bit more power.
Babydoll dress and combat boots
The statement dress reminds me – not least because of the lettering – of the J'Adior collections of Dior chief designer Maria Grazia Chiuri. Without further ado, she has turned the slogan "J'adore Dior" into the short, catchy "J'Adior". It began in autumn 2016 when the first products such as elegant, feminine pumps, tulle tops or tulle skirts were decorated with the lettering. In addition, there were T-shirts with the imprint "We should all be feminists" as well as studded bags and jewellery. From the very beginning I liked the combination of girlishly sweet pieces with strong messages and coarse accessories. Carrie at SATC has already mastered this game very well!

So I combine my J'adore statement dress with bow tie and babydoll shape with shiny opaque tights and sturdy boots with mountaineer lacing. Hard meets soft – I like to play with different materials and statements. Versatile as we women are! Am I right? :-)