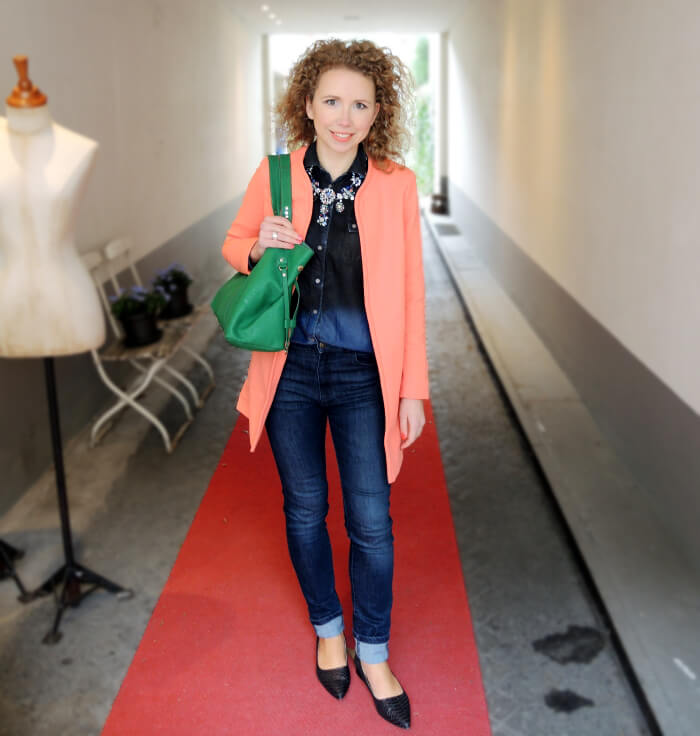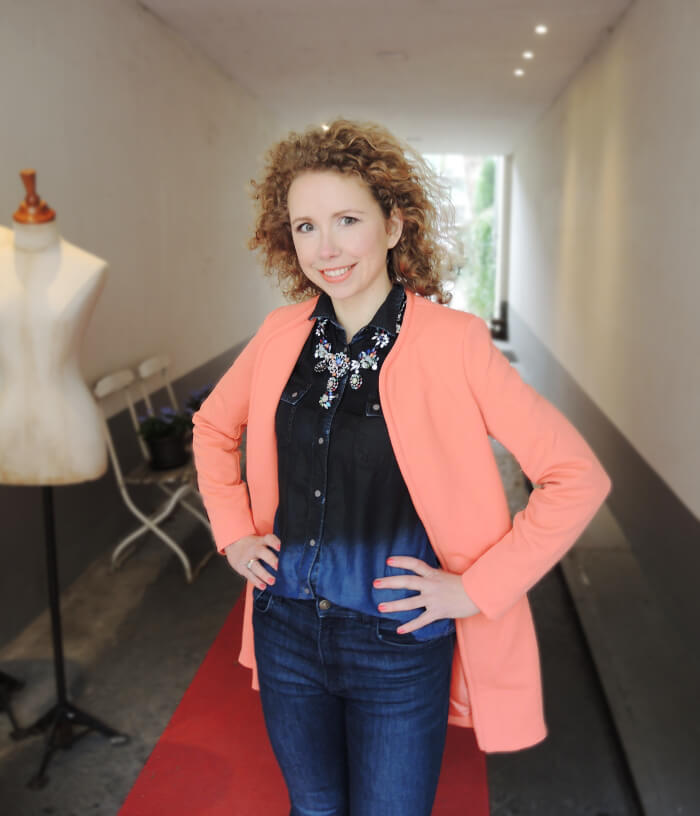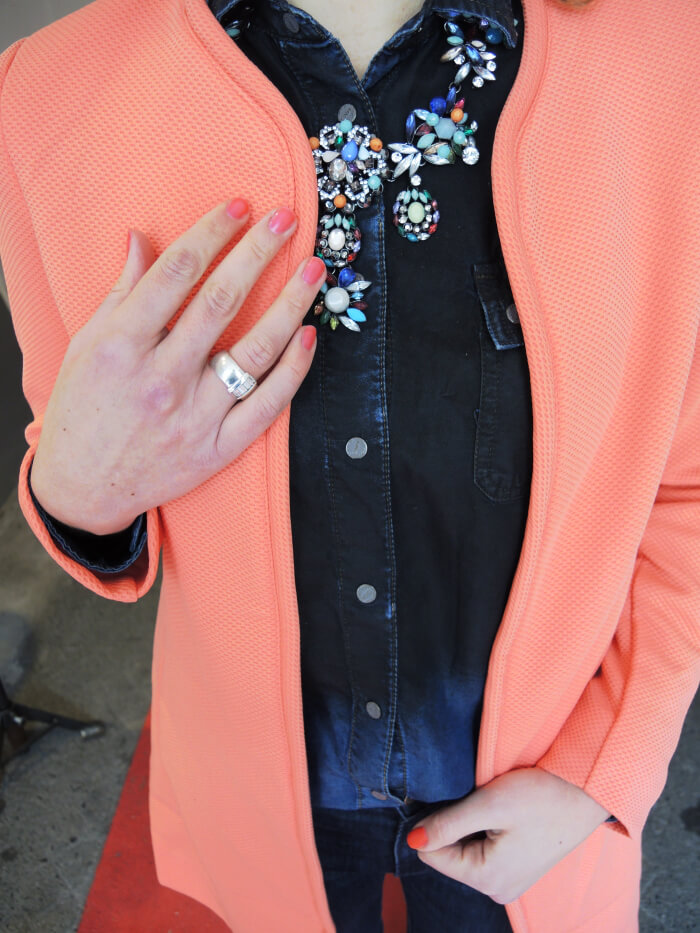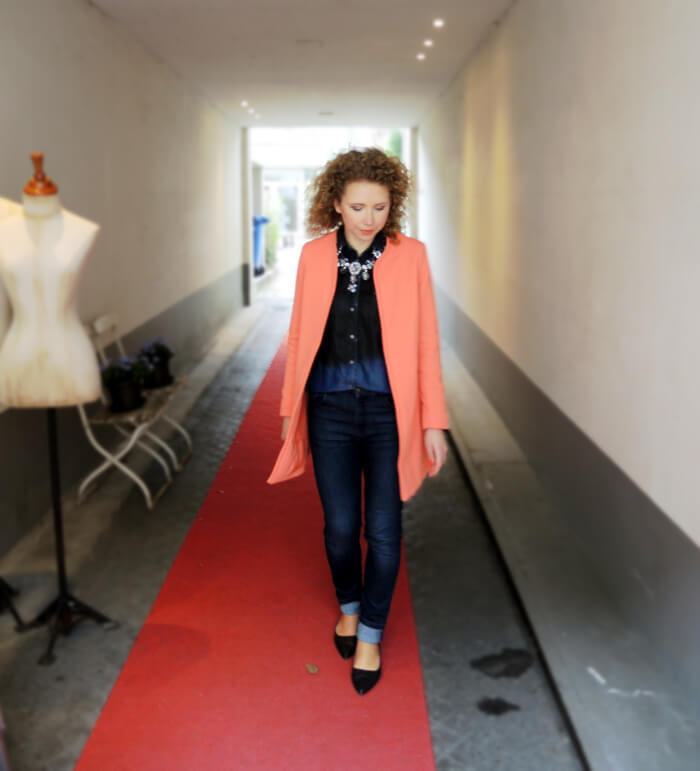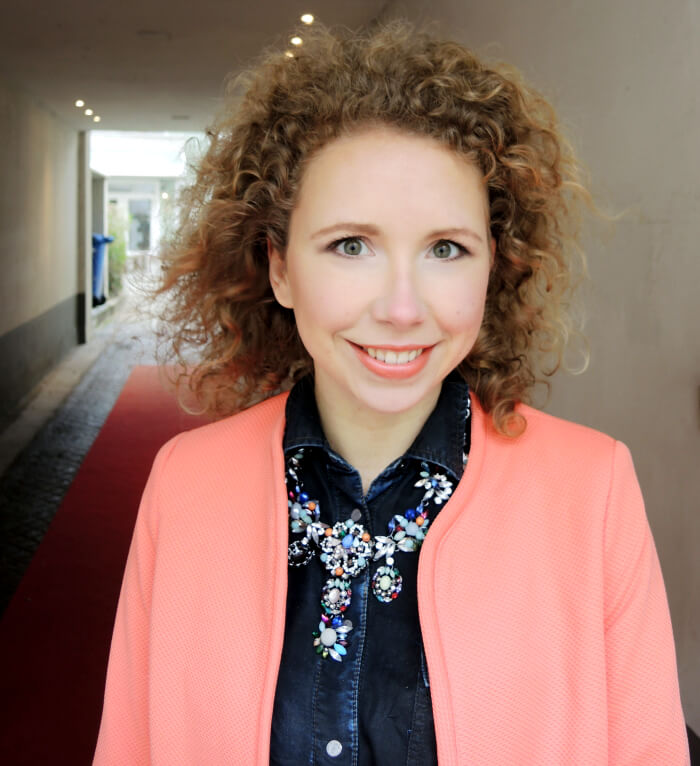 Shop my look


Ich hatte euch ja in meinem Outfit-Post zum Thema Pastell (hier) bereits von den vielen bunten Frühjahrsmänteln auf diversen Blogs vorgeschwärmt. Klar, dass auch bei mir noch ein passendes Exemplar einziehen musste. Ich habe mich für dieses ganz leichte Modell aus der aktuellen H&M-Kollektion entschieden – gibt's auch noch in Weiß sowie mit blauen Mustern. Ich liebe den Coral-Apricot-Ton und finde, das ist einfach mal was anderes. Ich habe auch das Gefühl, dass er meinen Teint gleich ein wenig frischer und strahlender erscheinen lässt, findet ihr nicht auch? ;-)
Dazu trage ich mein Lieblings-Jeanshemd von Mango und meine High-Waist-Jeans von Zara. Ebenfalls von Zara ist die Statement-Kette aus der letzten Sommerkollektion, die immer noch eine meiner absoluten Lieblingsketten ist. Durch die verschiedenfarbenen Steine passt sie zu unheimlich vielen Farben, sieht aber auch als Blickfang zu einem kompletten Look in Schwarz fantastisch aus. An den Füßen trage ich die flachen, spitzen Ballerinas von Clarks, die ich beim FashionBloggerCafé shoedition bekommen habe und nicht mehr missen möchte. Sie haben mir bereits auf der Messe in Berlin einen guten Dienst erwiesen, da sie schick und bequem zugleich sind…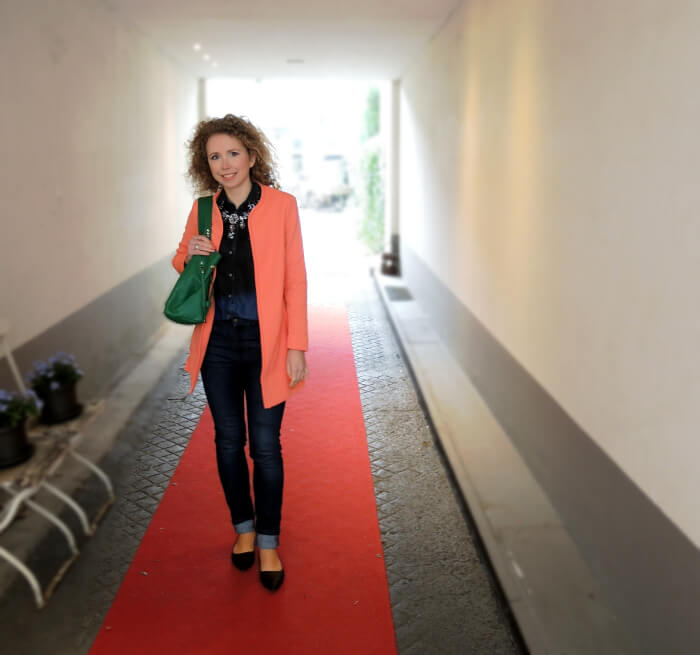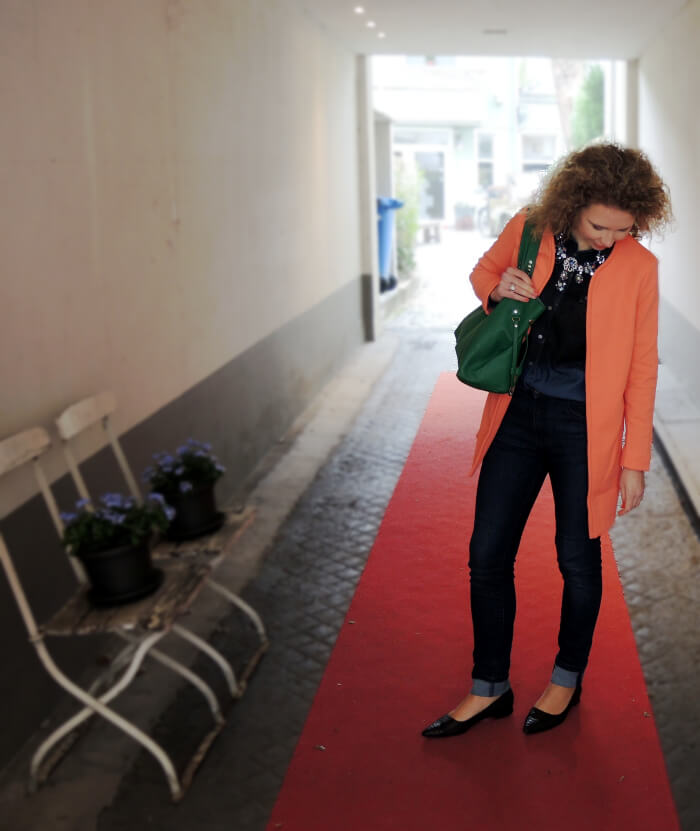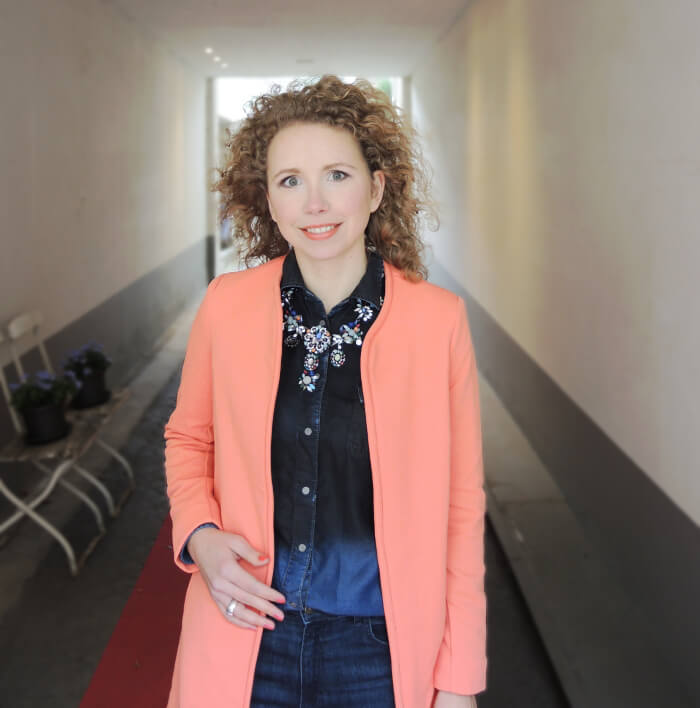 Wie gefällt euch mein Look und was sagt ihr zu meinem Mäntelchen?
---
Recently I raved about the colourful spring coats on various blogs (here). Of course I had to buy myself a suitable one. I chose this light exemplar from the latest H&M collection – it's also available in white and blue patterned. I love the coral shade. It's something different, I think. Besides I sense that the coat makes my teint looking fresher, doesn't it? ;-)
I combined the coat with my favourite jeans shirt from Mango and my Zara jeans. My statement necklace is from Zara, too – from the last summer collection – and still one of my favourites. Due to the colourful stones the necklaces matches so many different colours, but also works as an eyecatcher to an all-black-outfit. For my feet I chose my flat and pointy ballerina shoes from Clarks, which I got at the FashionBloggerCafé shoedition and don't wanna miss anymore. They already convinced me at the trade fair in Berlin, because they are chic and comfy at the same time…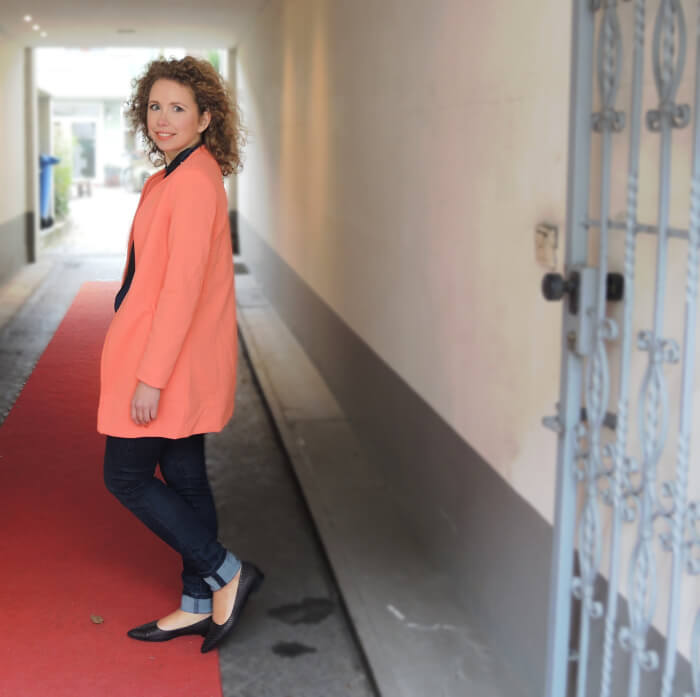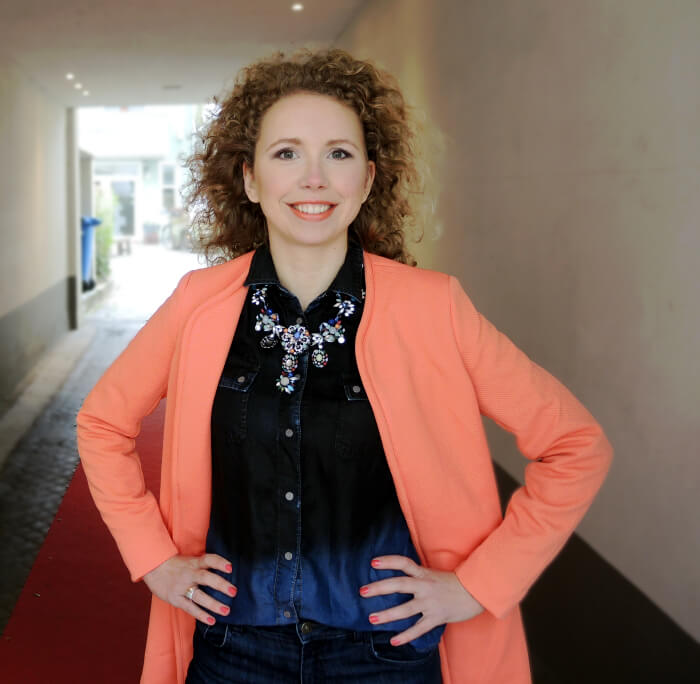 So, how do you like my outfit?