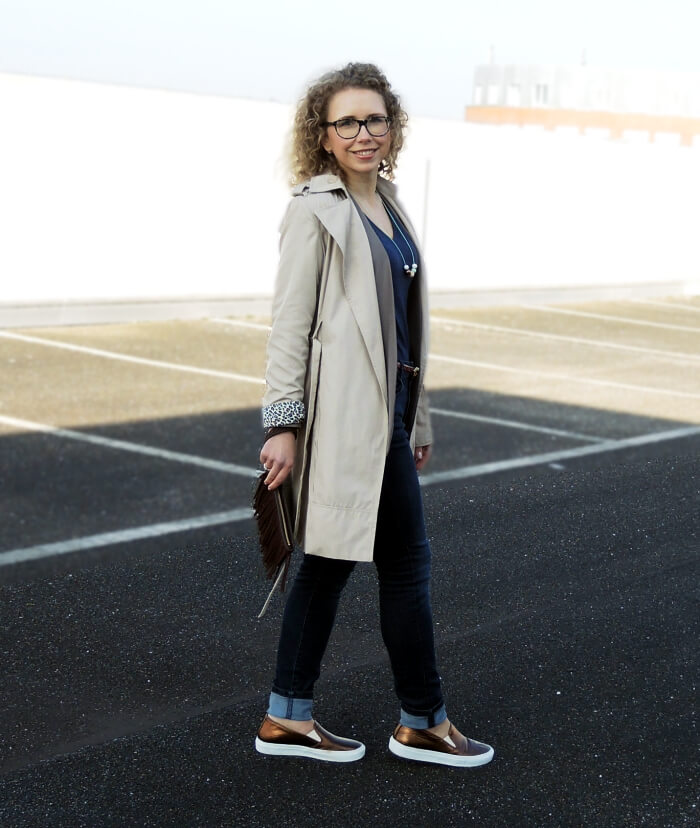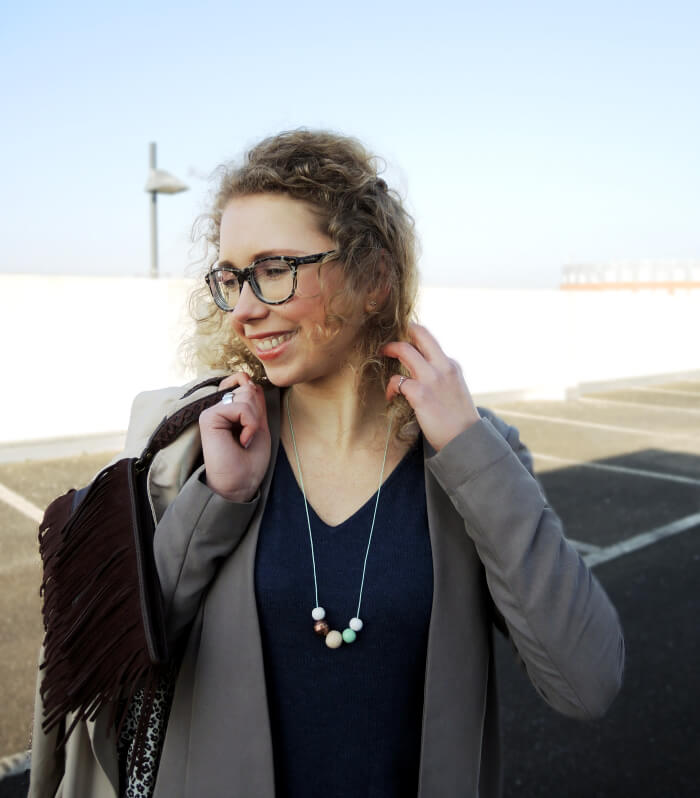 Shop my look:


Hach ja, so langsam kann ich ihn ja wirklich nicht mehr erwarten: Den Frühling!!! Letztens war es schon mal so schön sonnig am Wochenende, dass es sich fast schon ein wenig wie Frühling anfühlte – fast, denn sobald man im Schatten war und der eisige Wind durchs Haar fegte, war der Winter wieder präsenter denn je.
Trotzdem habe ich die zaghaften Frühlingsgefühle genutzt und mich in ein etwas leichteres Outfit geschmissen. Ich liebe meinen Zara-Trenchcoat! Generell ist der Trench meiner Meinung nach eines der Teile, die in jeden Kleiderschrank gehören. Er ist absolut zeitlos und unheimlich vielseitig zu kombinieren.
Hier habe ich auch zum ersten Mal die wunderschöne Fransen-Clutch von Minnetonka ausgeführt, die, wie berichtet (hier), in der Goodie Bag vom FashionBloggerCafé shoedition war. Fransen sind ja generell ein Riesenthema momentan und ich bin mir fast sicher, dies wird nicht mein letztes Teil mit Leder- oder Stoff-Fäden gewesen sein…
Die süße Kette hat mir übrigens meine beste Freundin geschenkt – es ist eine Freundschaftskette von Frausieben <3.
Da fällt mir ein: Heute sind es auf den Tag genau nur noch vier Wochen bis zu ihrer Hochzeit und ich freue mich schon so sehr auf diesen besonderen Tag! Gleich gehen wir zusammen zu meiner Mama (sie ist Floristin) den Brautstrauß und die Blumen-Deko besprechen.
Ich wünsche euch ein schönes Wochenende! Was habt ihr so vor?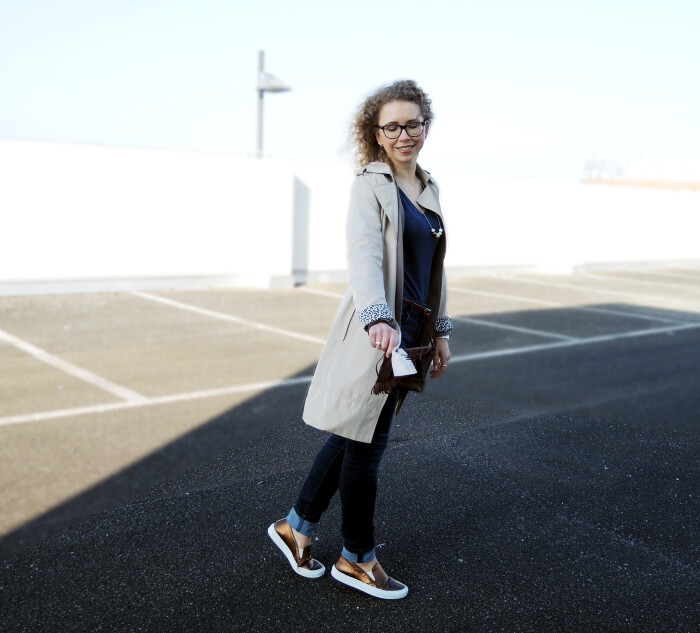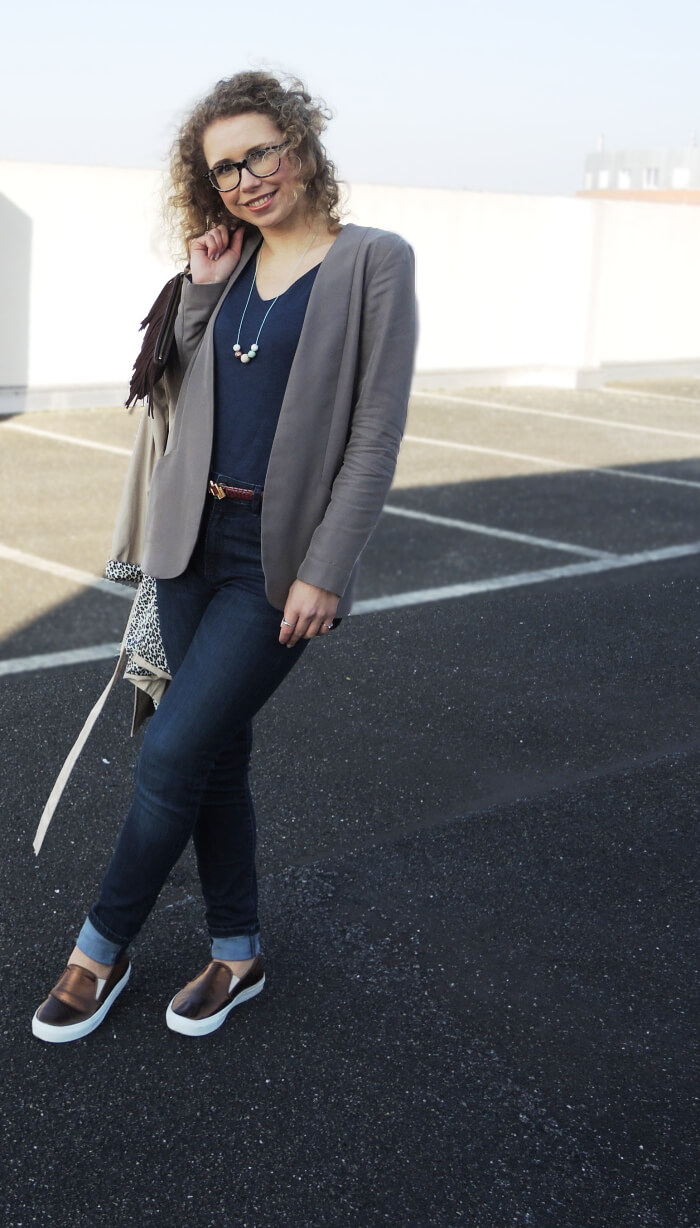 ---
I'm really starting to eagerly await spring! Recently it has been very sunny, so that it almost felt a bit like spring – almost, because the icy wind quickly reminded me that it is still winter… ;-)
Nevertheless I made use of the first little spring vibes and chose some lighter clothing.
I really love my Zara trenchcoat! Generally the trench is one of that pieces that have to be in everyone's wardrobe, I think. It is absolutely timeless and versatile.
Here, I also wear my amazing fringe clutch from Minnetonka which was part of the goodie bag from the FashionBloggerCafé shoedition (I told you here). Fringes generally are a big, big issue at the moment and I am quite sure, that this little bag won't be the last fringe-piece for me this season…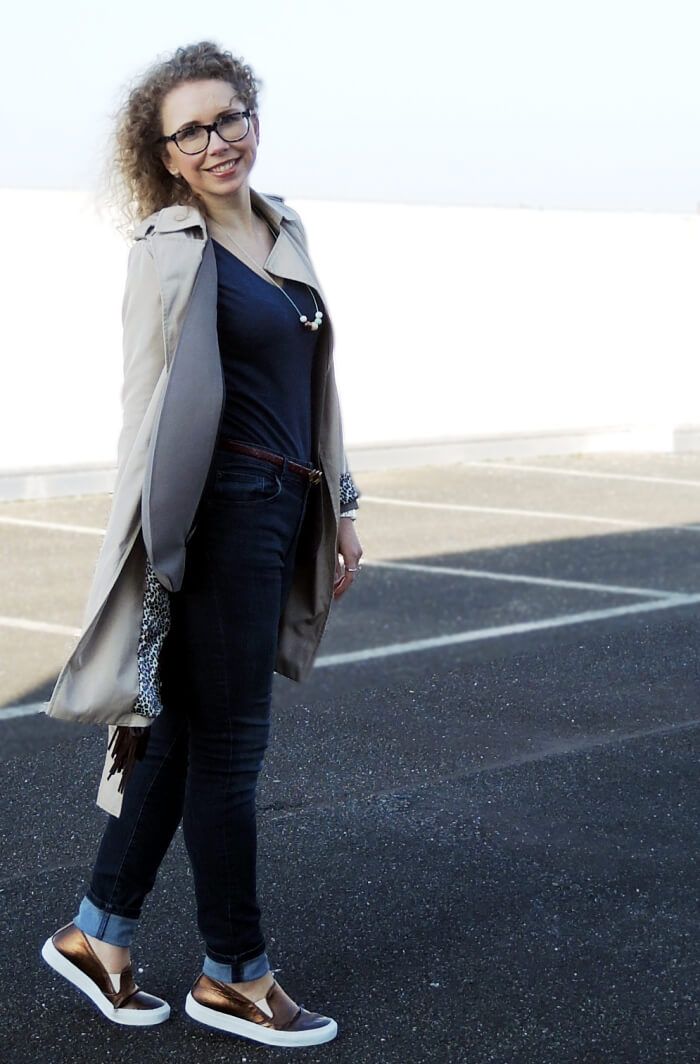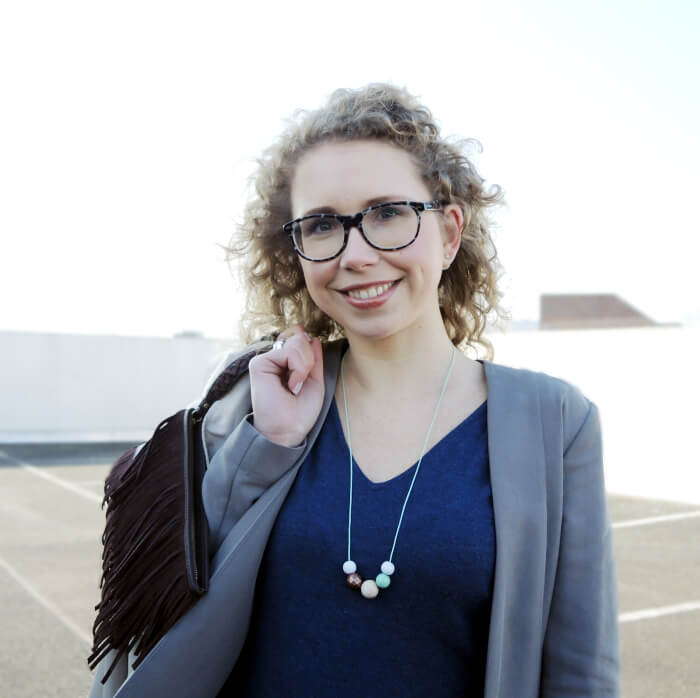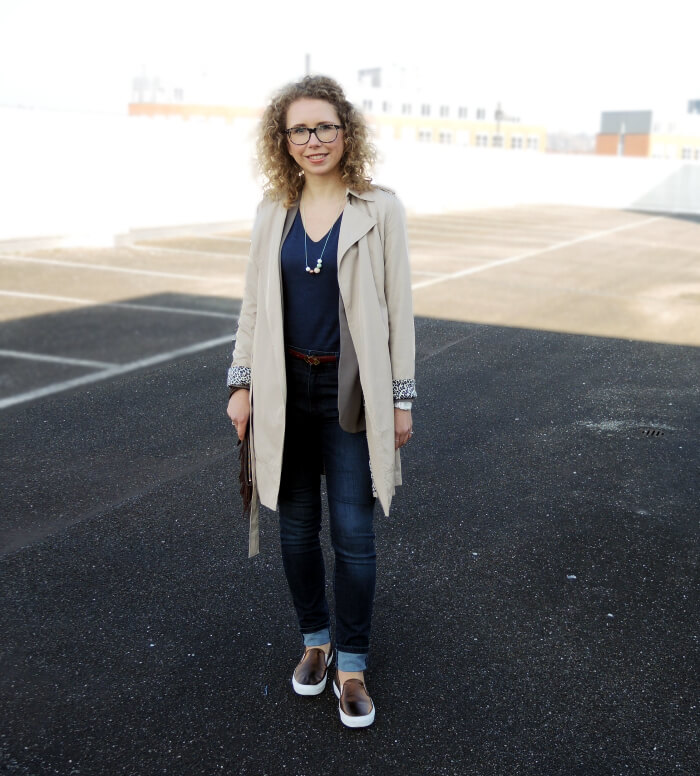 That sweet necklace was a gift from my best friend by the way. It's a friendship-necklace from Frausieben. <3
Just four weeks left till her wedding – I'm so thrilled and looking forward for her. Today we will visit my mom (she is florist by trade) and pick out the flowers for the bridal bouquet and the decoration.
Have a good weekend my lovelies! What are your plans?